Buying gifts can do a number on the wallet, especially when you're shopping for a big occasion like a 30th birthday. And during the holidays, it only gets crazier! Buying present after present can get really expensive, but that's why I'm all about gifting DIY projects. Not only can you personalize the project to the recipient, but you can save a pretty penny, too. Score.
To get you started, I rounded up 23 of my favorite DIY fashion projects that cost next to nothing to make. Many of these tutorials call for leftover materials that you probably have in your stash. But even if you were to go out and buy everything? Your wallet will still thank you.
1. Charmed Denim Choker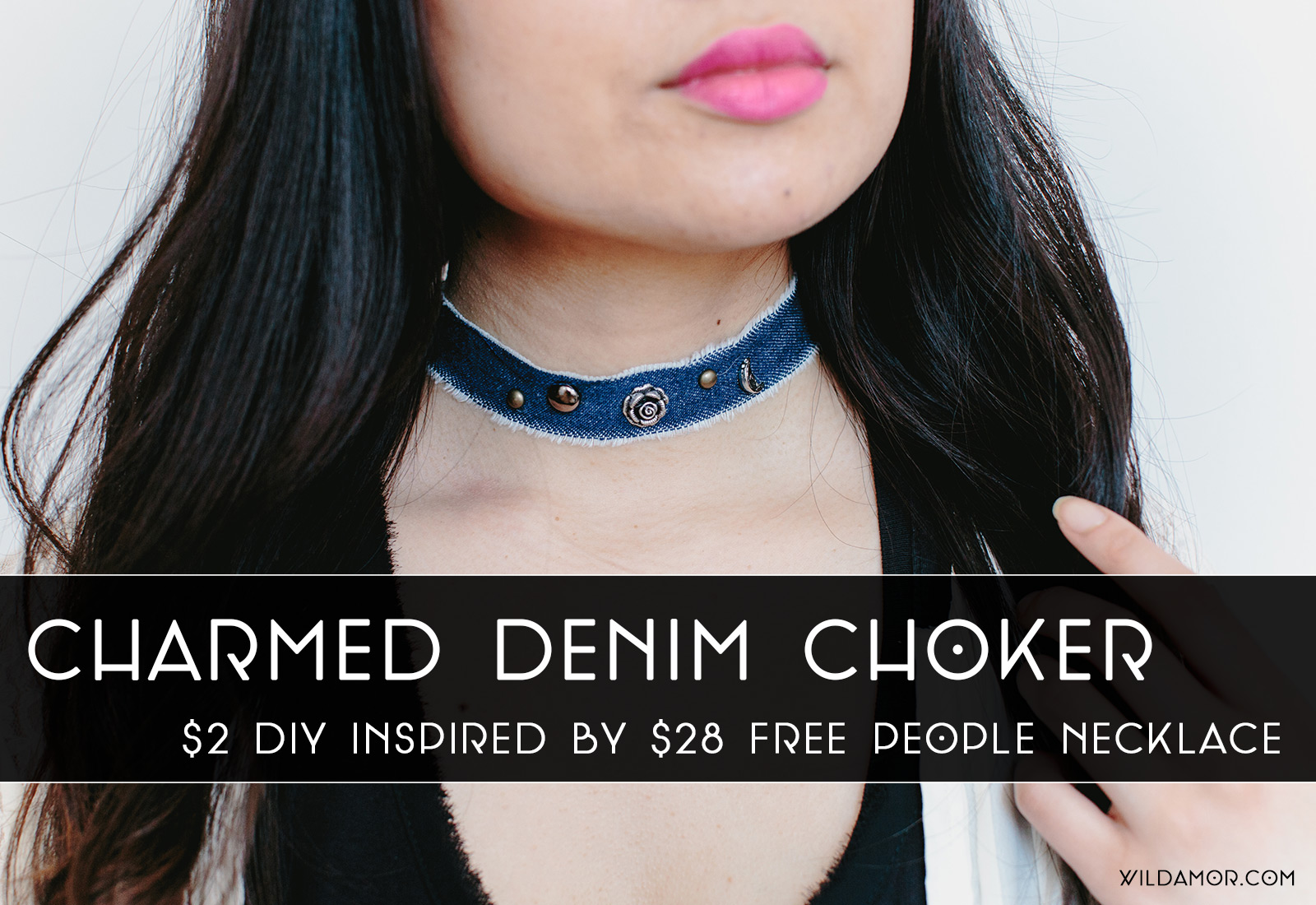 For a mere 2 bucks, you can make a charmed denim choker for the accessory lover on your list.  It'll be even cheaper if you already have denim scraps and charms on hand.
2. Moss & Crystal Necklace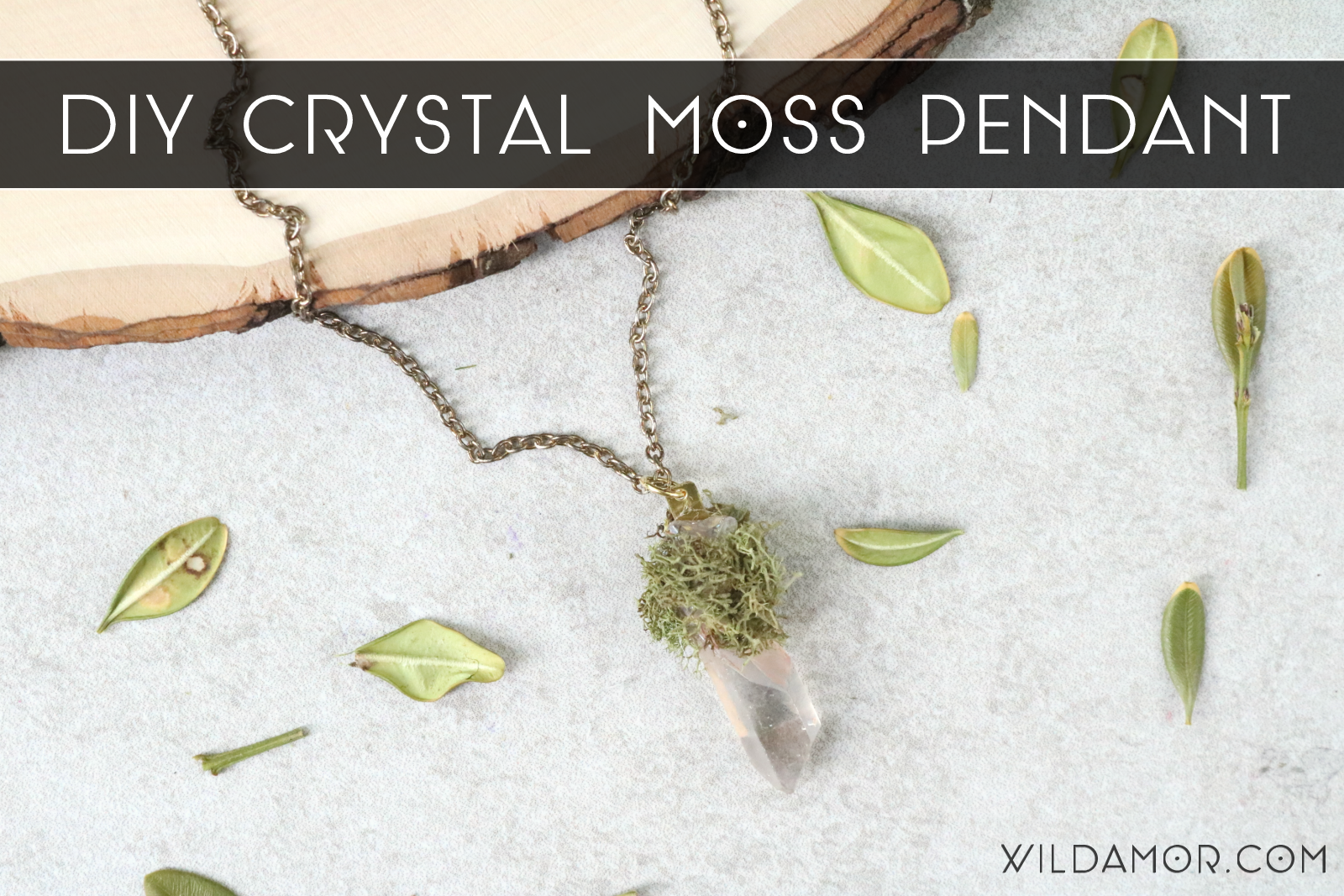 For the nature lover in your life, make a moss and crystal necklace. This one is extremely beginner-friendly, too.
3. Infinity Necklace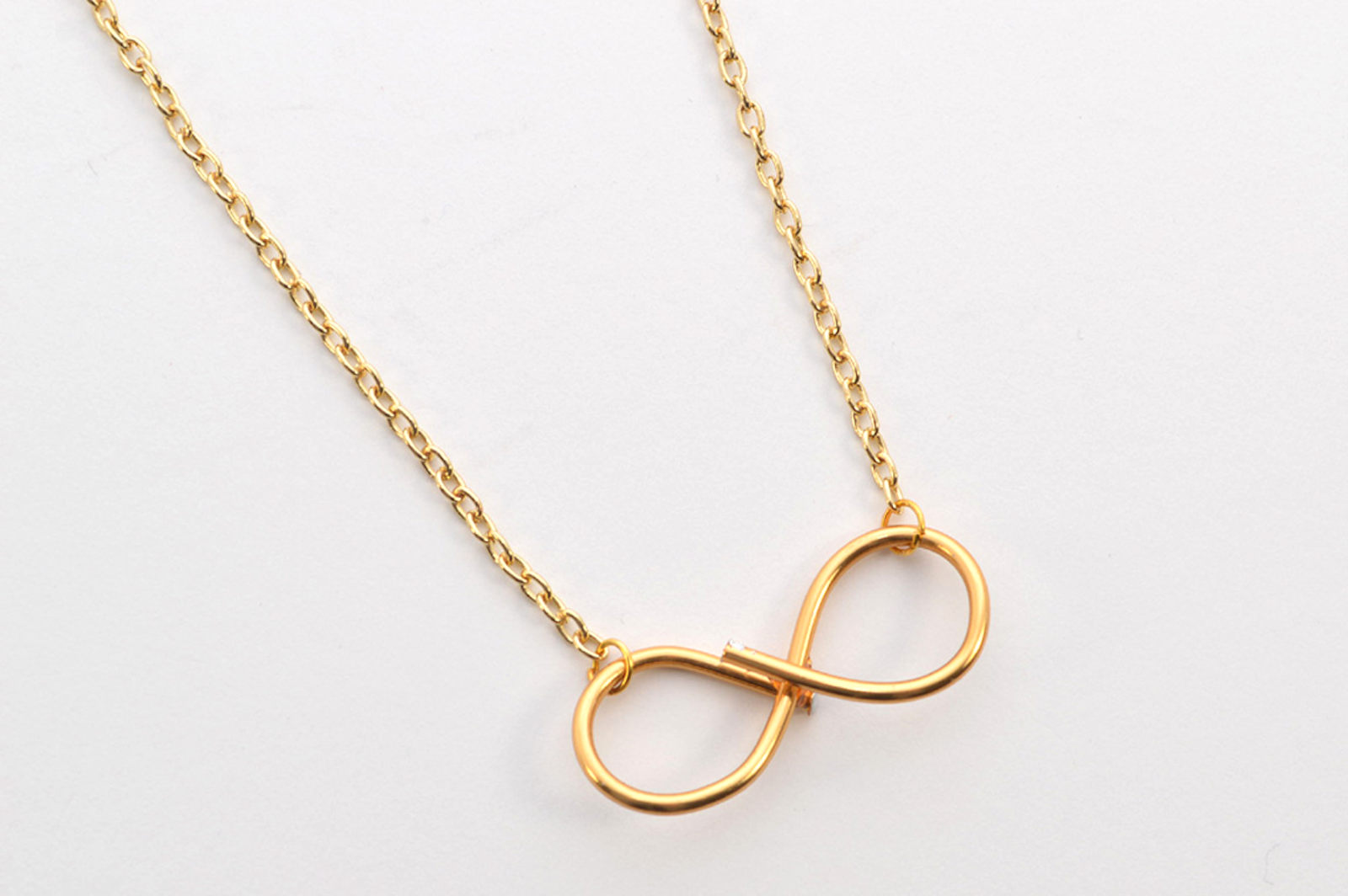 Who knew a piece of scrap wire could be darling and dainty? This inexpensive infinity necklace project is perfect for people who love minimalist pieces.
4. Fingerless Pearl Gloves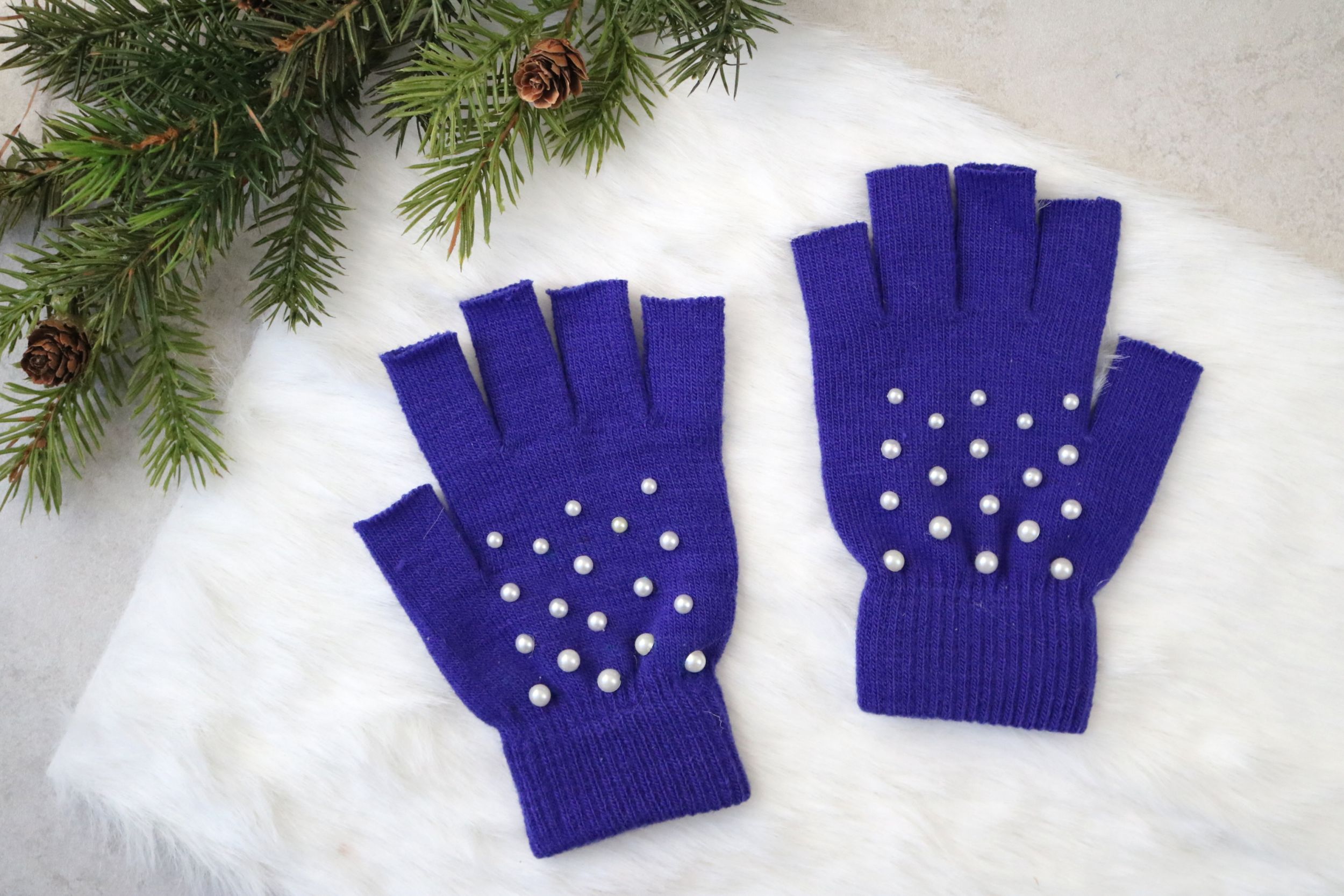 Pearl flat backs from the scrap book section will come in handy (hah, get it?) for making embellished pearl studded gloves. You can also ditch the fingerless part and make a normal pair.
5. Draped Chain Back Earrings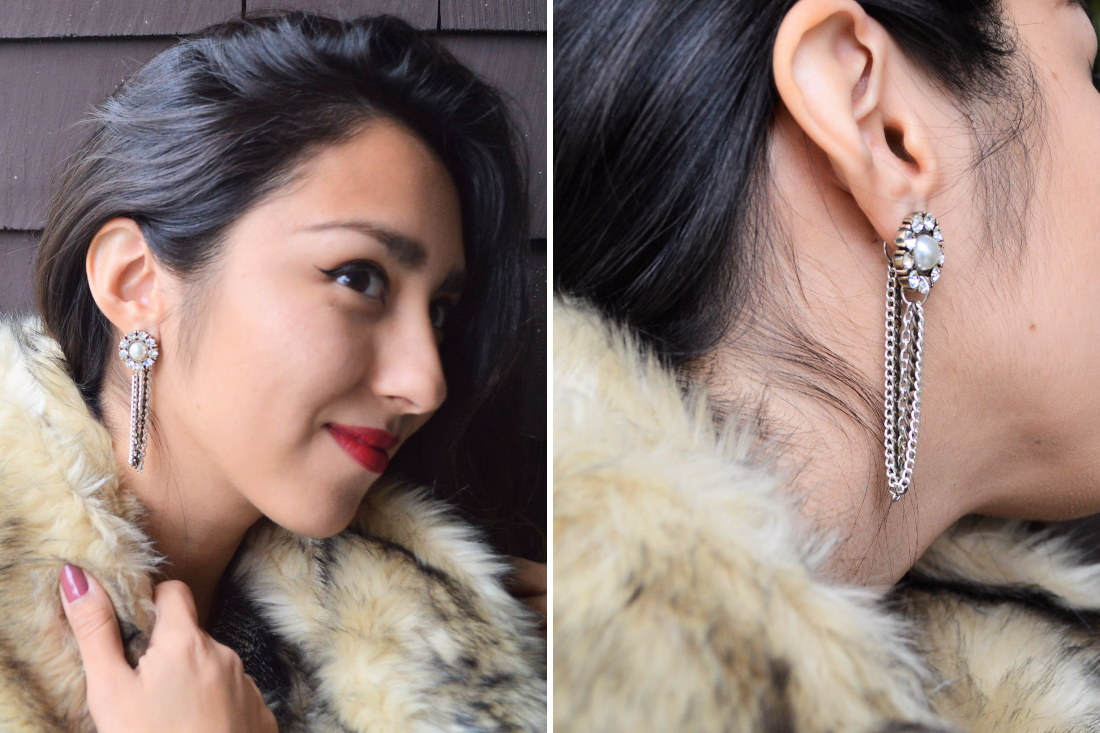 Know someone who loves a ton of bling? Spruce up a pair of store-bought or vintage ear candy to create these draped chain back earrings.
6. Color Block Necklace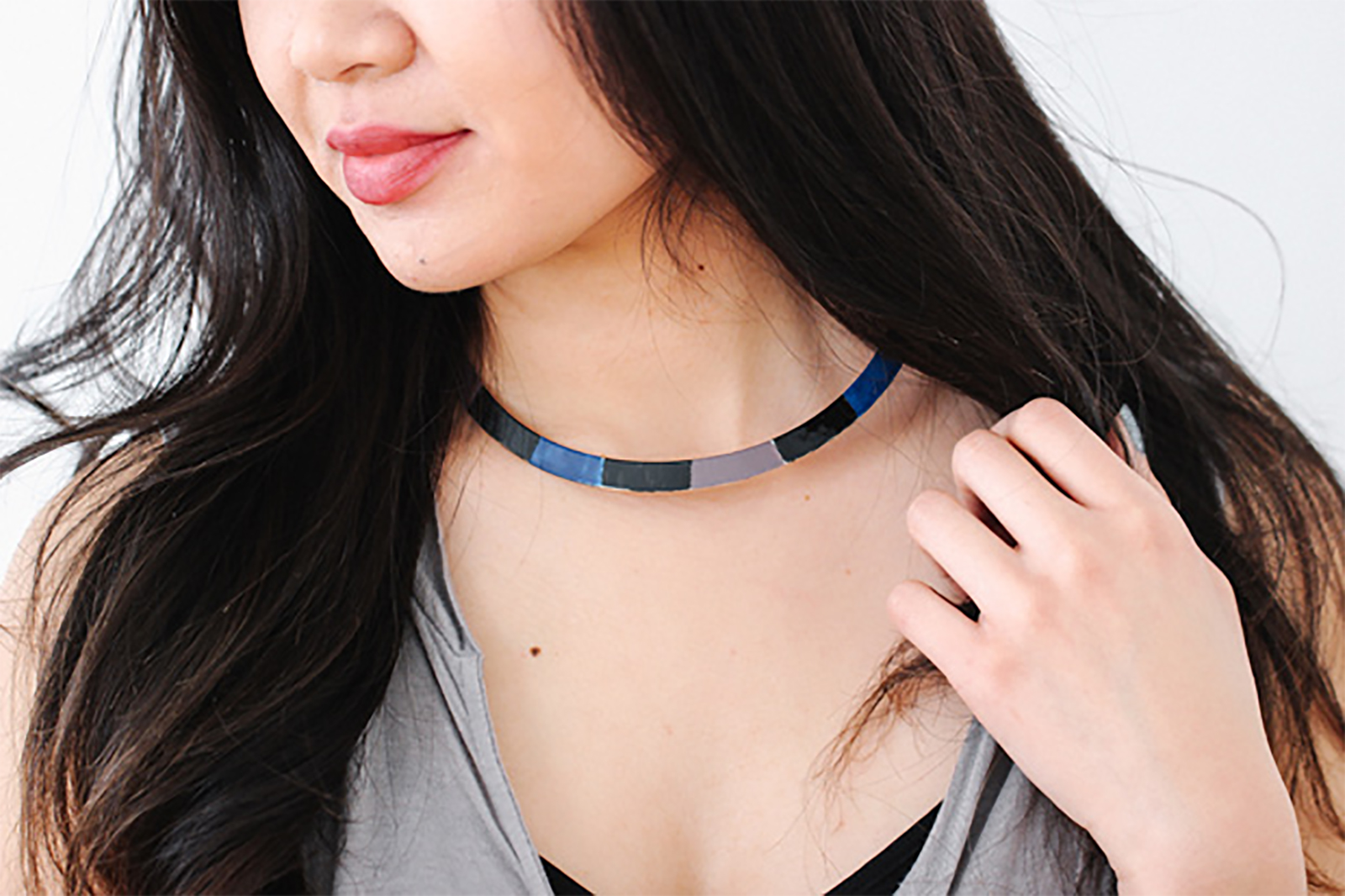 Make the most out of your beauty stash with this color blocked metal necklace. In minutes, you can create a budget-friendly statement piece that's cool enough to gift.
7. Glitter Druzy Earrings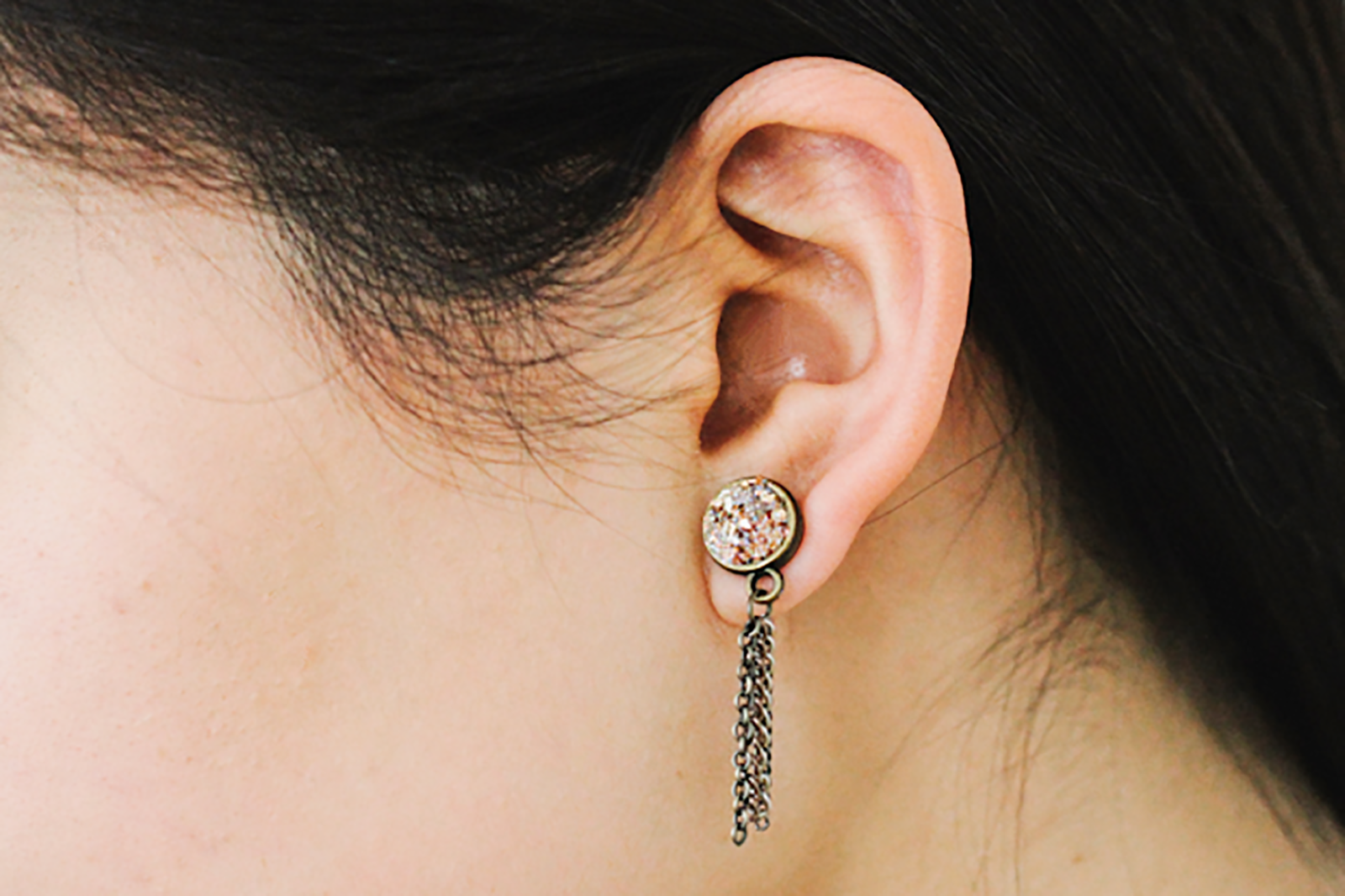 The secret to these DIY druzy earrings is glass glitter, one of my favorite supplies at the craft store. You can even combine glitters for custom mixes.
8. Double Chain Earrings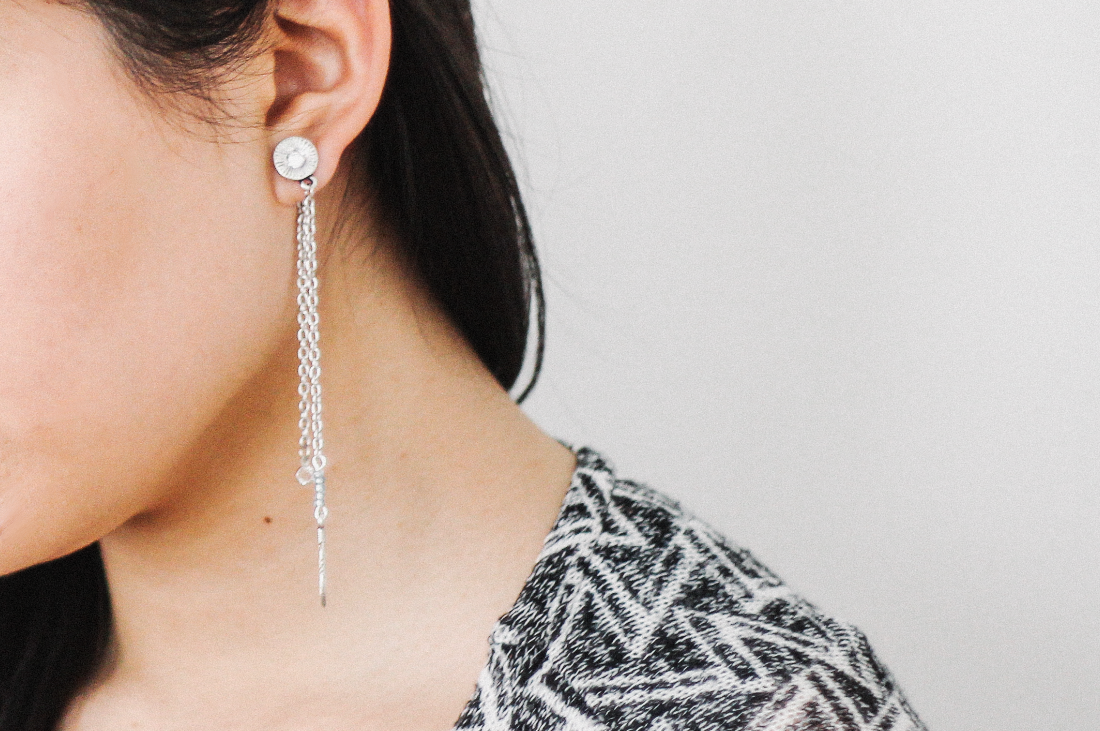 With just a few beads, charms, and scraps of chain, you can make a dangling pair of double chain earrings.
9. Embellished Backpack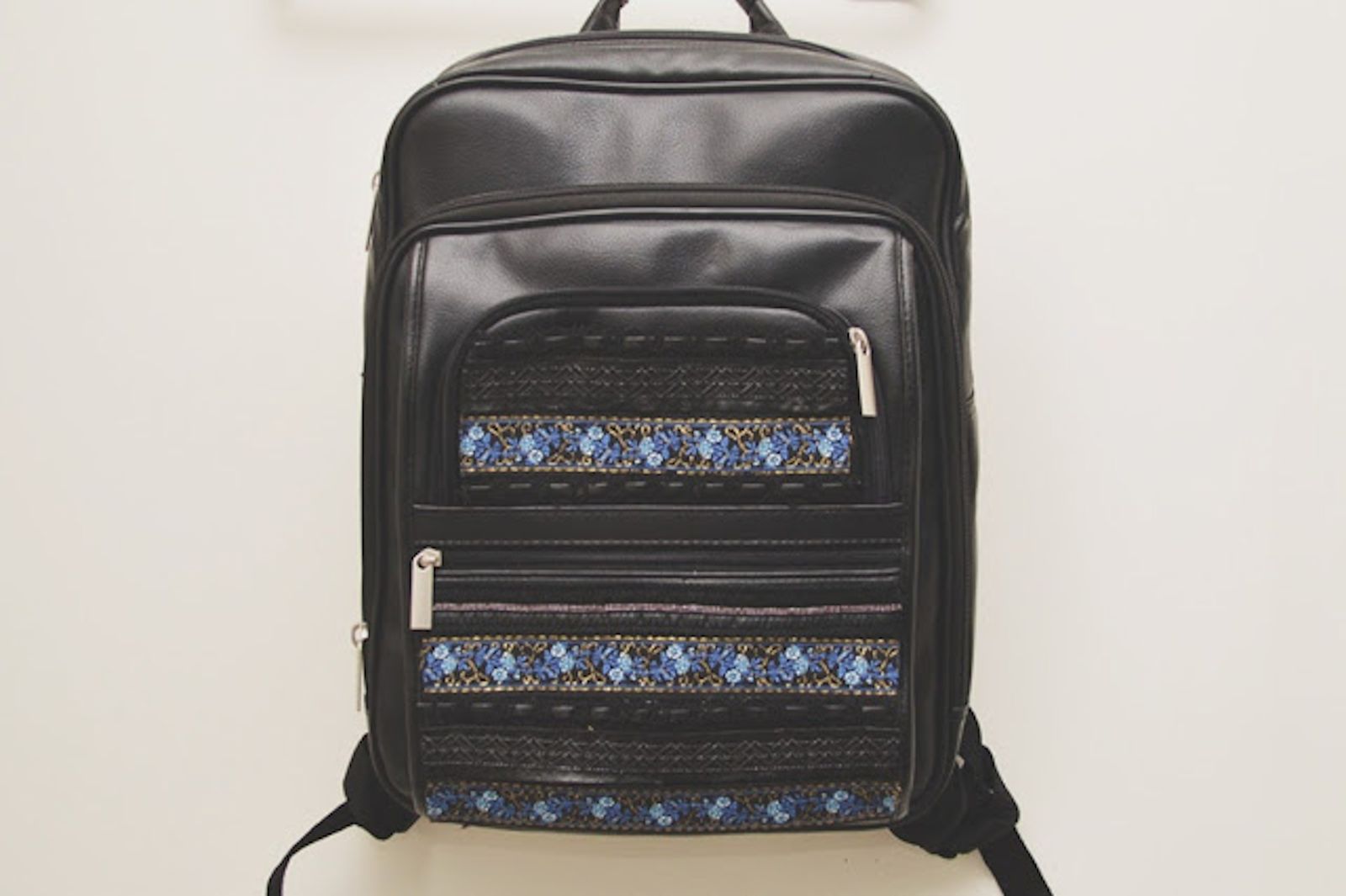 Students, commuters, and jet setters will adore a personalized embellished backpack. Check out stores like Forever 21 or Target for plain and simple leather backpacks. For an even cheaper alternative, revamp a simple purse.
10. Monogram Twig Necklace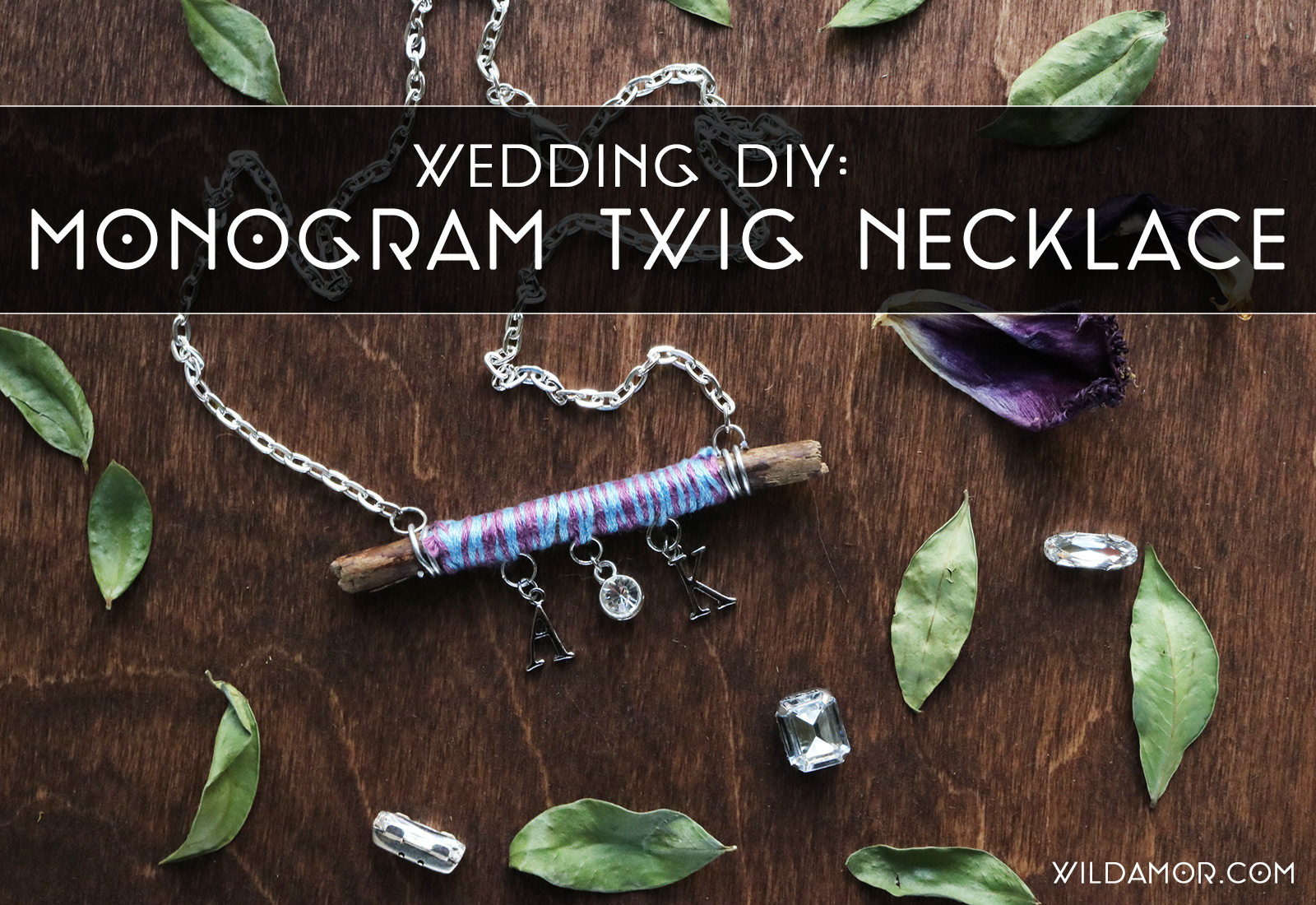 This monogram twig necklace might have been created as a wedding project, but it can easily be made with one person's initials. You can even use three letter charms, if you'd like.
11. Knotted Chain Spike Necklace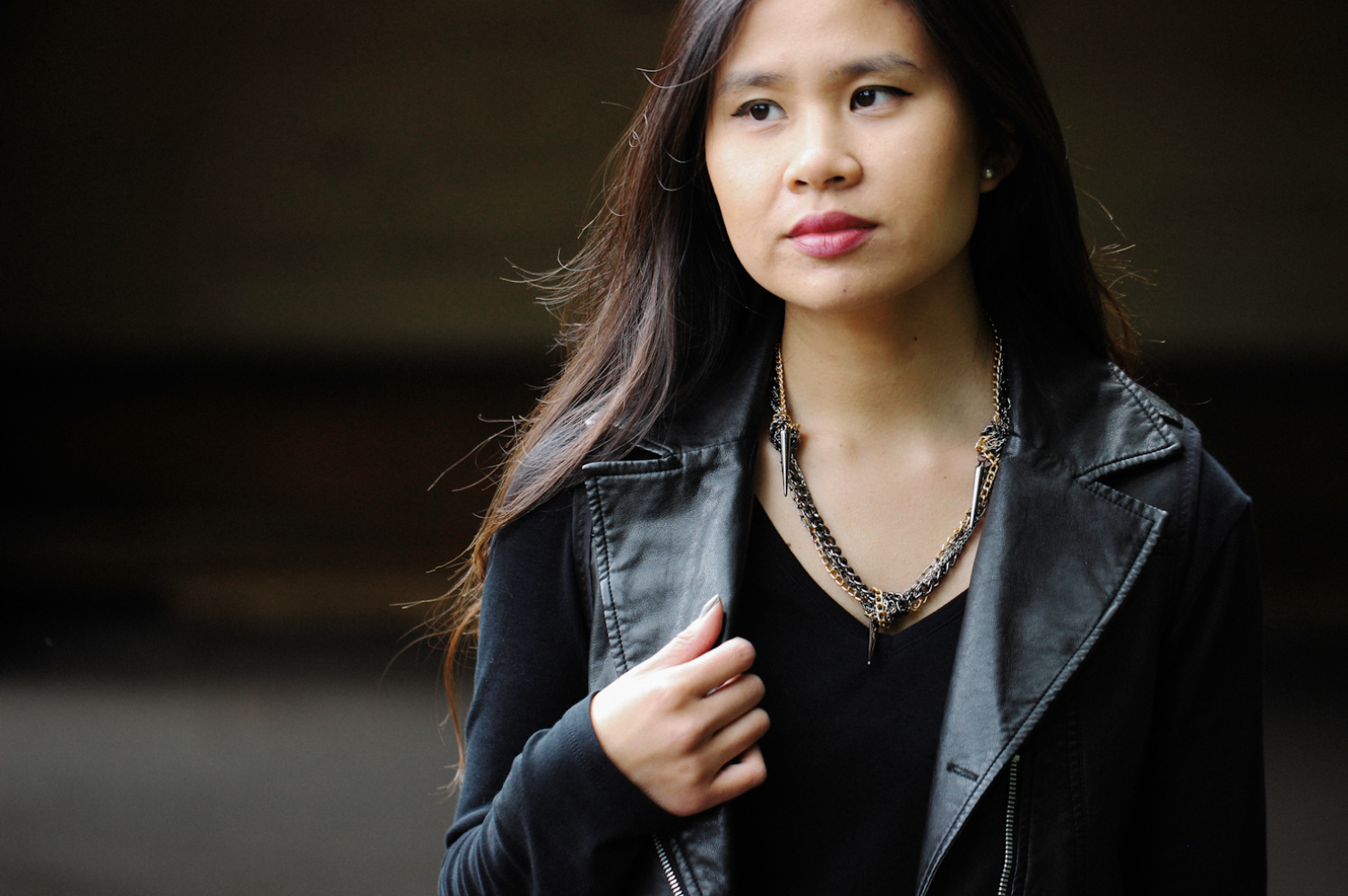 Put leftover chain to good use with this knotted chain spike necklace. Plus, you can link scrap chain together, this accessory is an awesome stash-busting project.
12. Bandanna Fabric Choker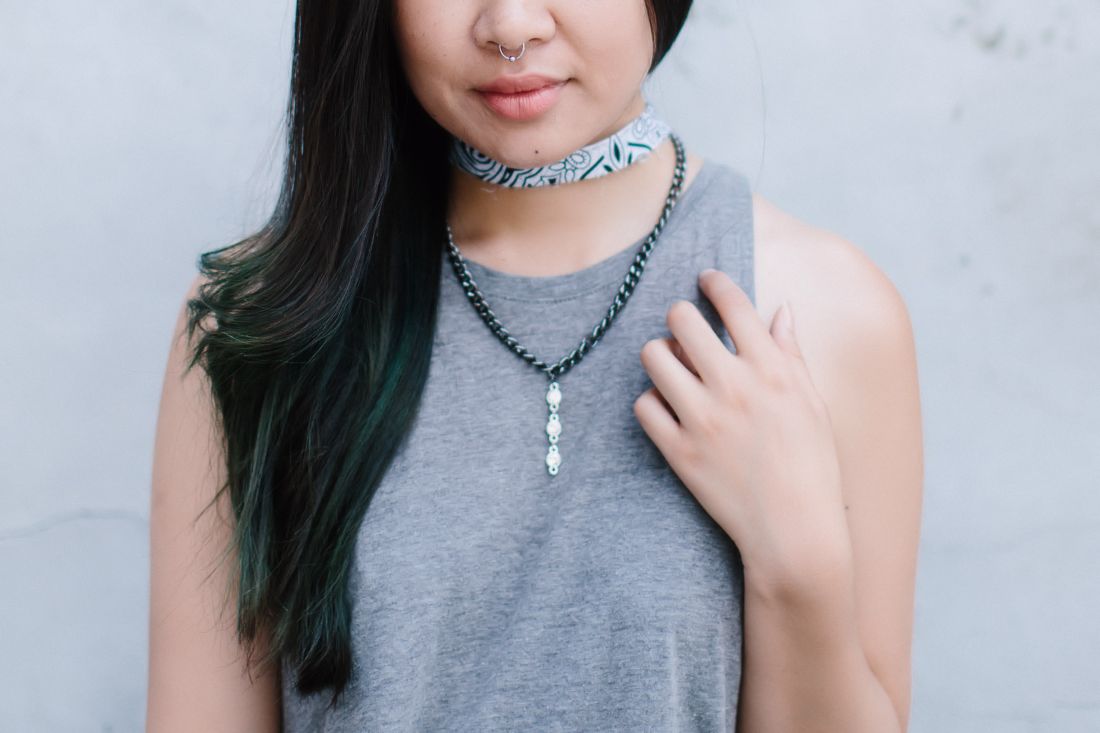 You can also use paisley scraps for a bandanna fabric choker. With just one bandanna, you can literally make enough for an entire crowd.
13. Bandanna Fabric Scrap Earrings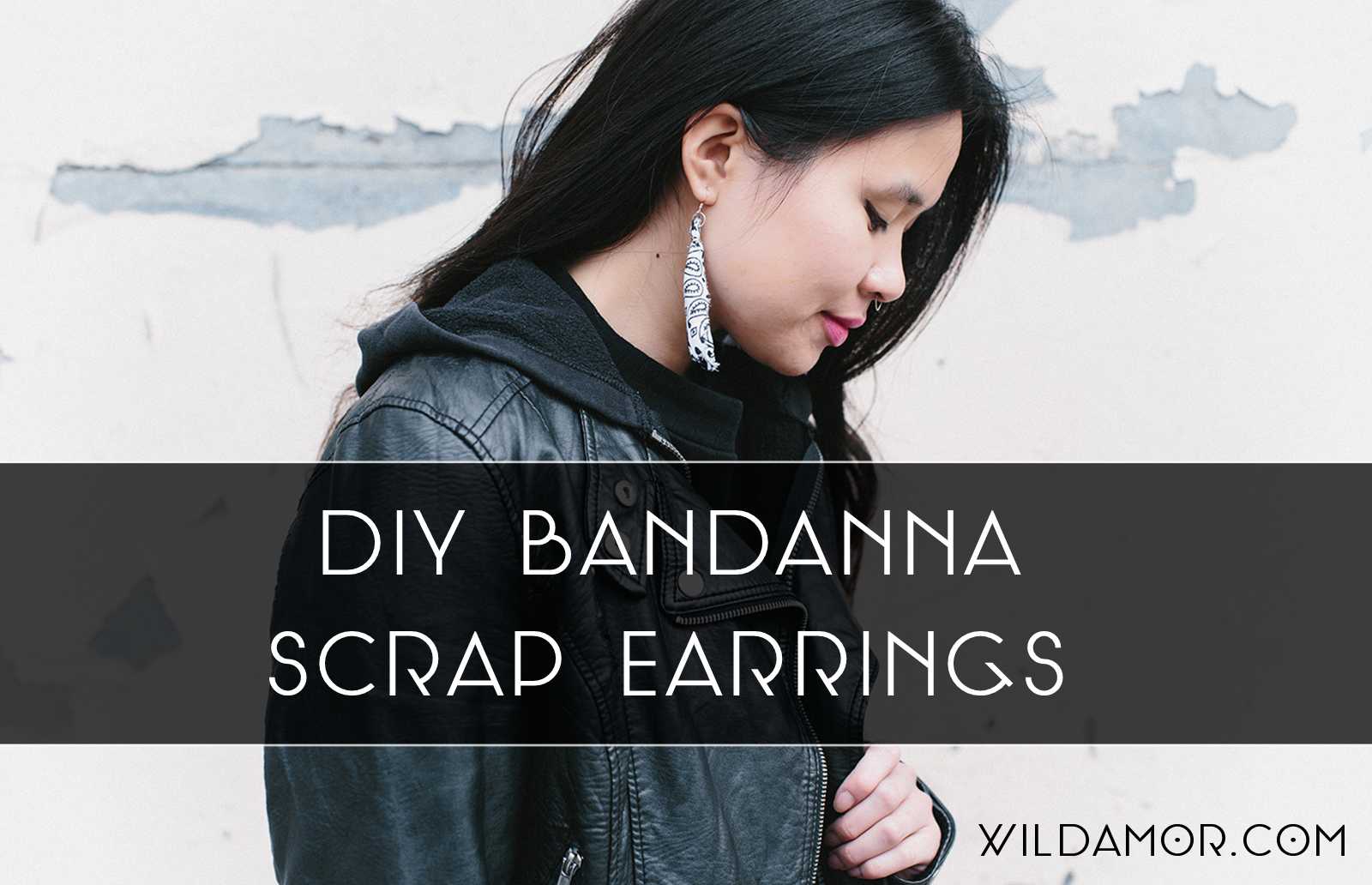 While you're at it, use a few remnants to make easy bandanna fabric scrap earrings. Again, you can whip up several pair of these in a single night.
14. Fleece Scarves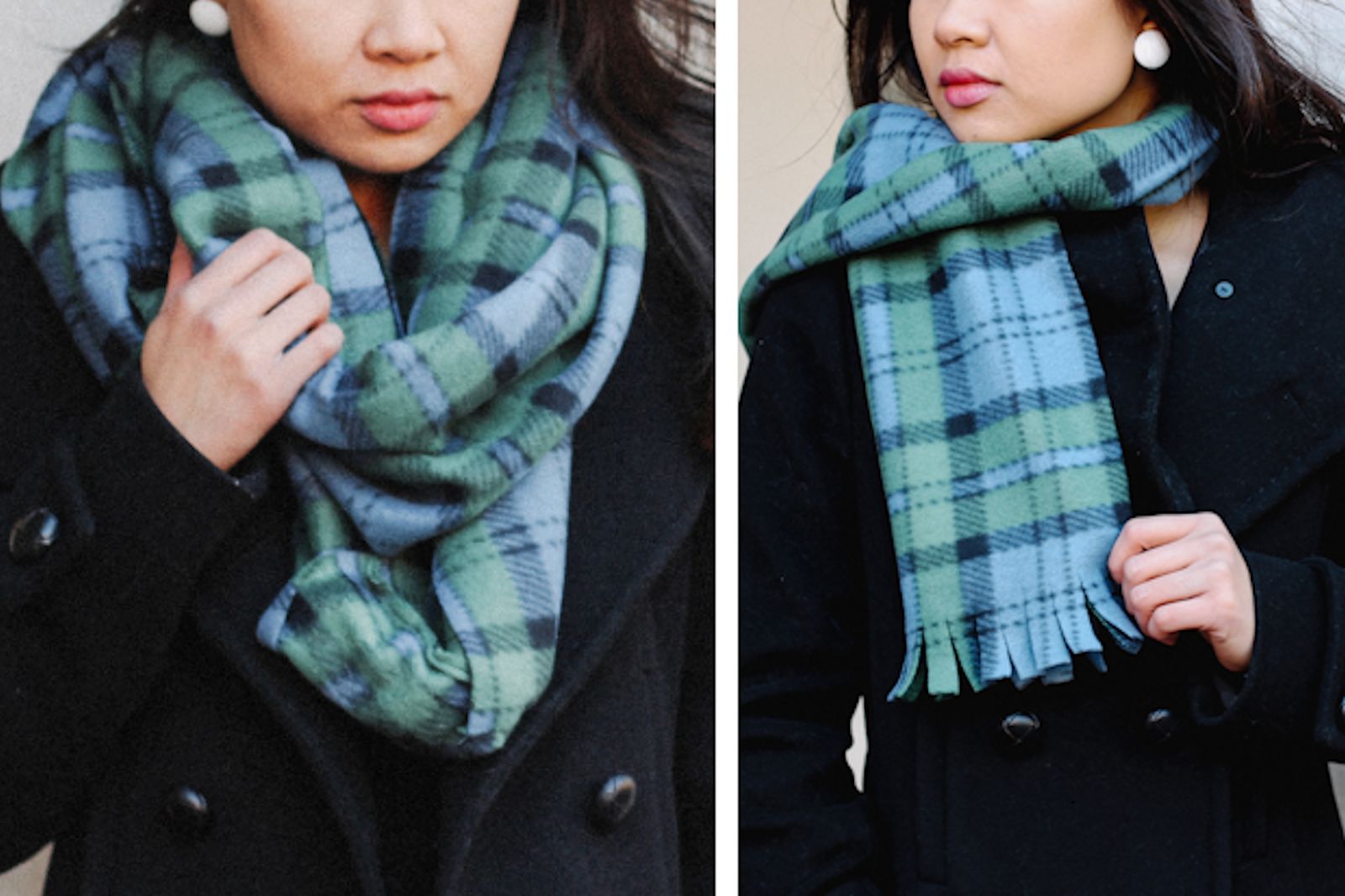 Nothing says "budget-friendly" like a 2-for-1 project. With just one yard of fabric, you can make two fleece scarves with minimal sewing. Easy.
15. Chain-Wrapped Wool Hat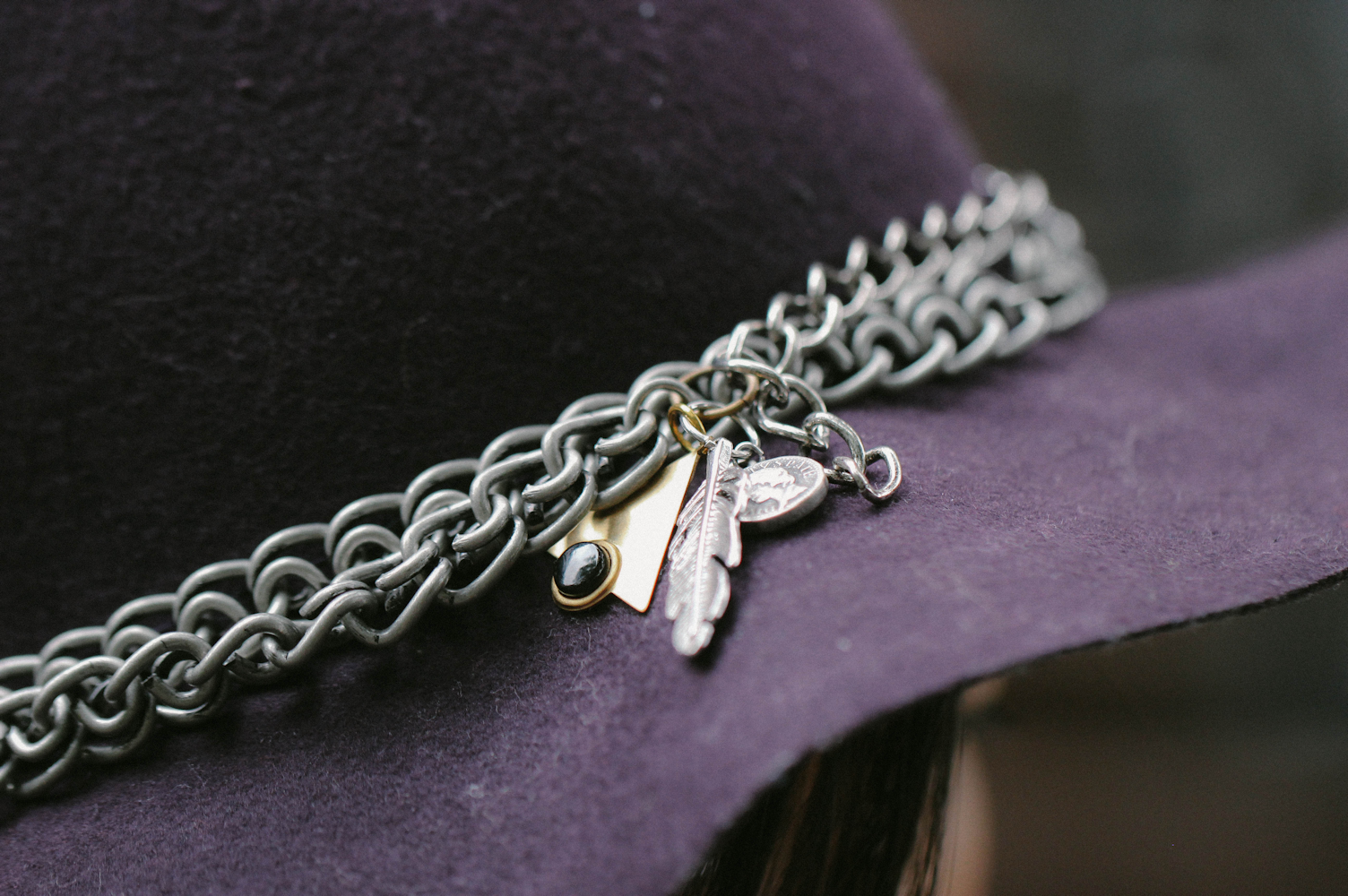 Flex your jewelry-making skills with this chain-wrapped wool hat. Just take a floppy hat and make a chain strap, topped off with miscellaneous pendants.
16. Marbled Sunglasses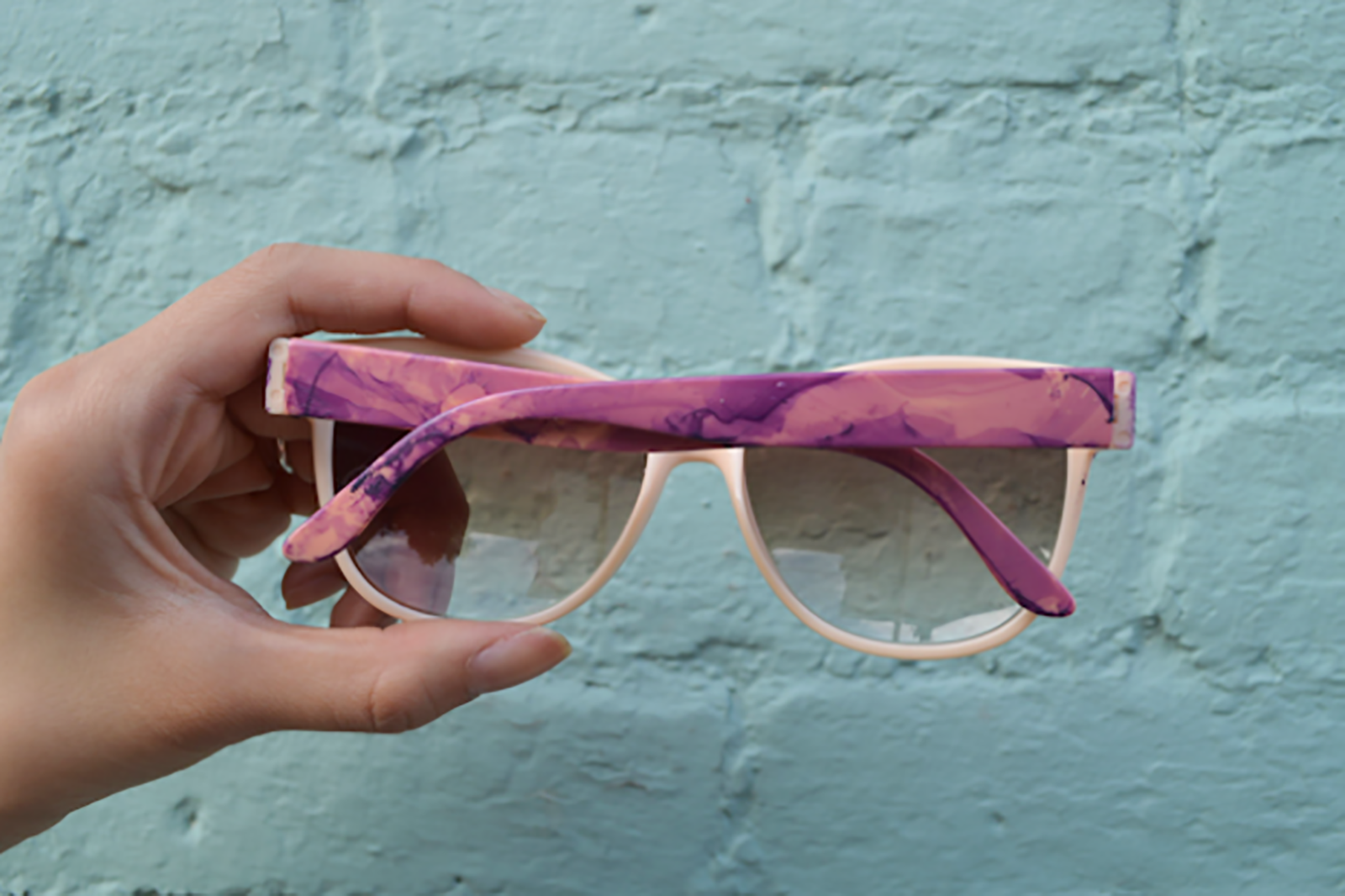 The marble trend is here to stay. For the person who adores all things marbled, make a customized pair of marbled sunglasses using a plain pair of shades and nail polish.
17. Marbled Purse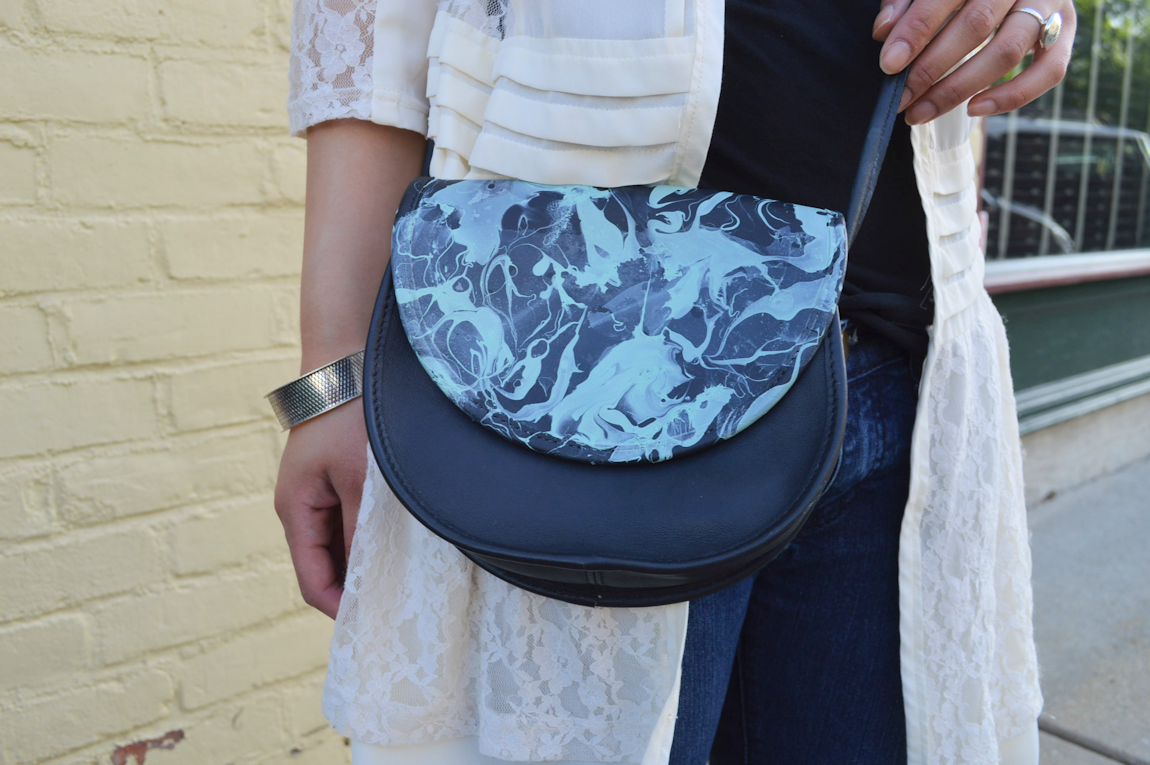 Like the marbled sunglasses, nail polish saves the day when it comes to this DIY marbled purse. Find a leather bag from the thrift store or use a simple store-bought one.
18. Studded Outline Sweatshirt

Minimalists will adore this simple and sweat design on a cozy sweatshirt. I still wear my own studded outline sweatshirt often!
19. Floral Sunglasses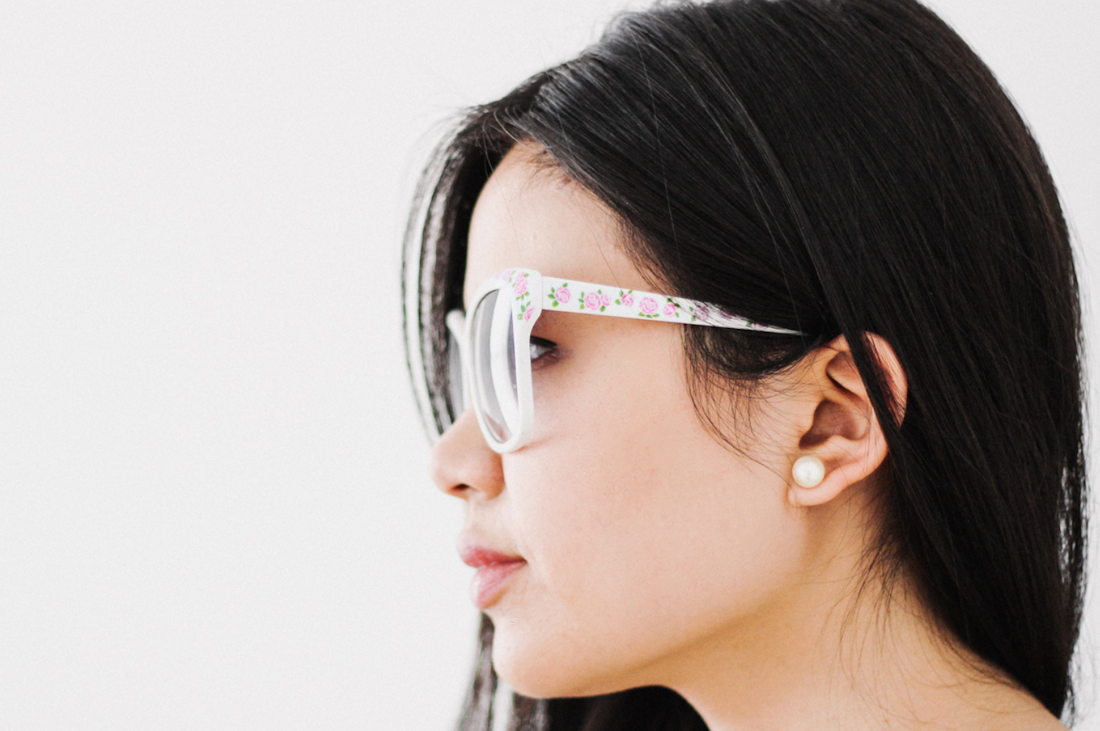 Would you believe these floral sunglasses were made with nail decals? Find the tutorial at Brit + Co.
20. Safety Pin Star Sweatshirt
It looks complicated, but this Free People-inspired safety pin star sweatshirt is a beginner crafter's best friend. It'll also set you back just 20 bucks.
21. Hi-Top Sneaker Anklets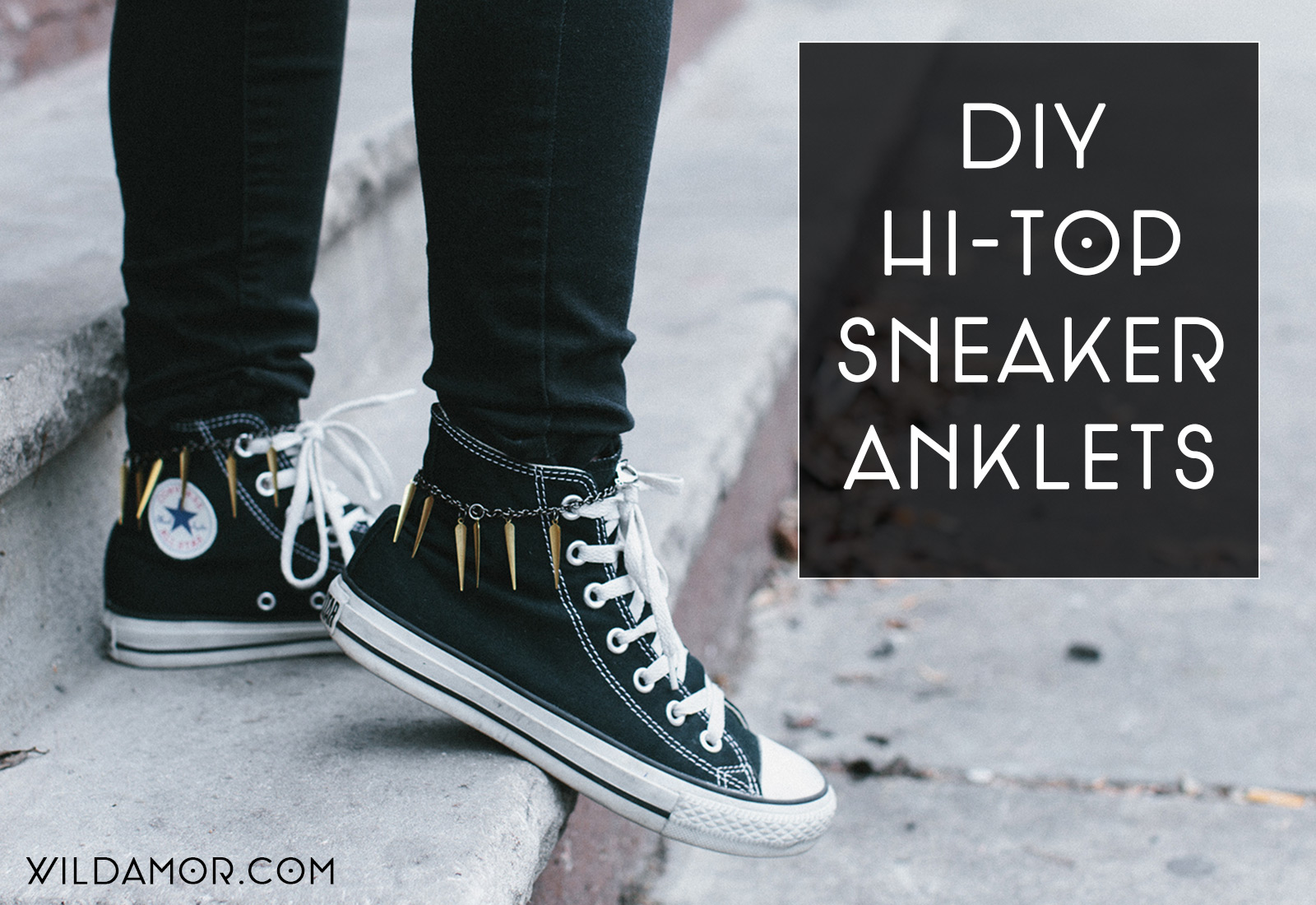 For the person that wears nothing but hi-top chucks, make a pair of edgy sneaker anklets. It's literally jewelry for your shoes.
22. Re-Usable Shoe Clips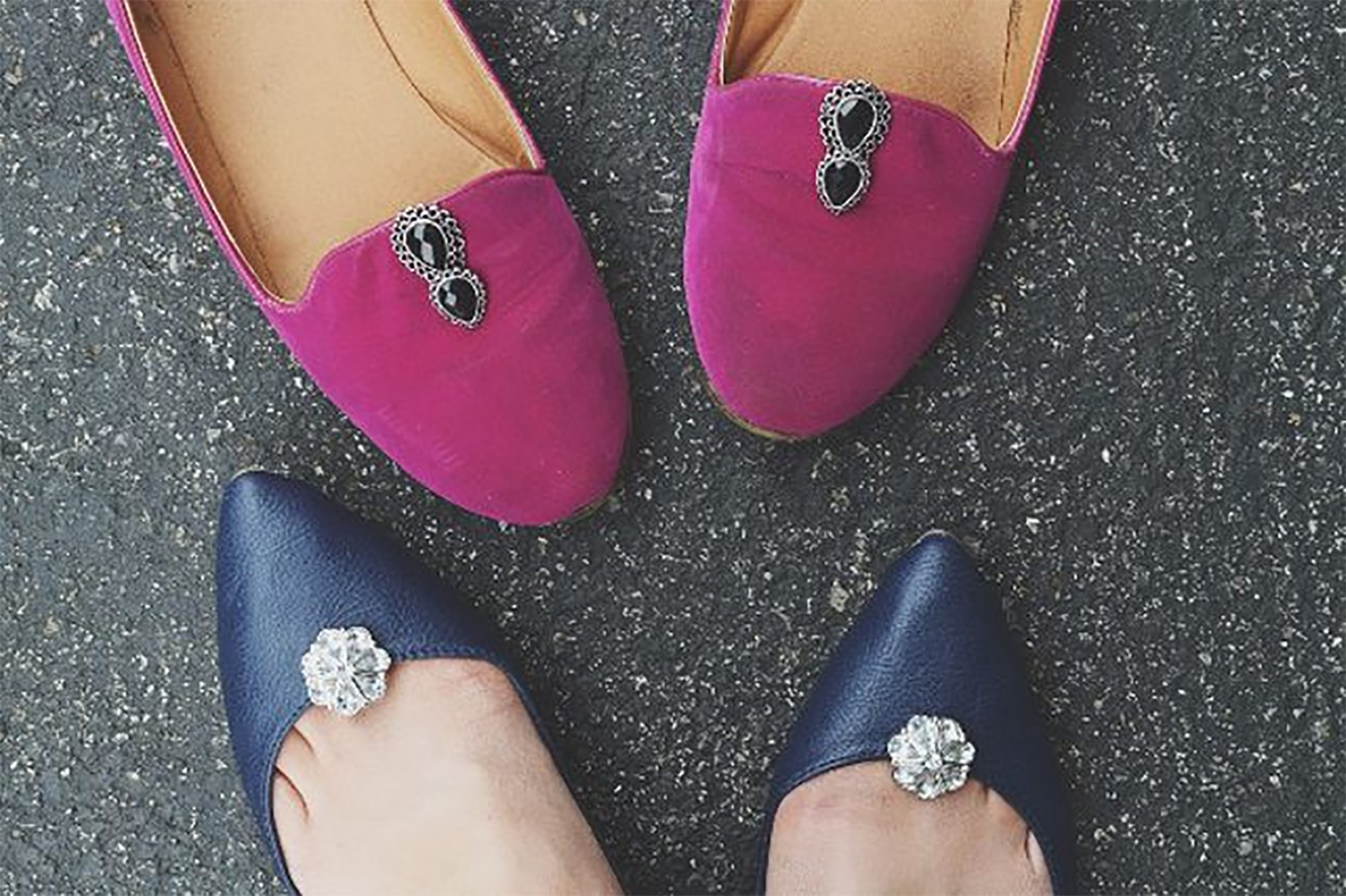 Re-purpose old jewelry, pendants, or brooches into charming re-usable shoe clips. It's the perfect gift for someone who accessorizes everything and anything.
23. Pearl Bar Earrings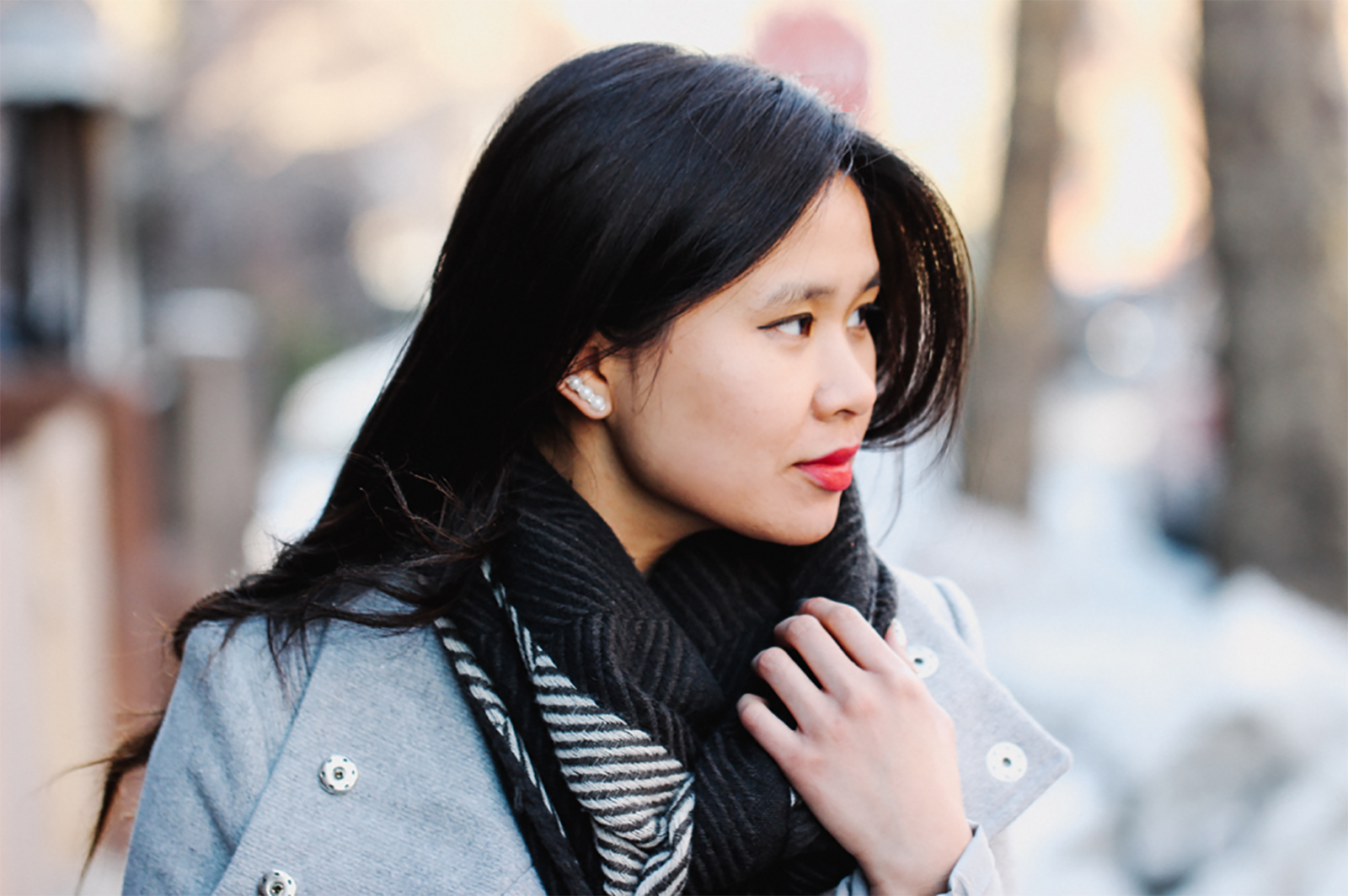 Making these pearl bar earrings is way too easy. Just cut, glue, and wear.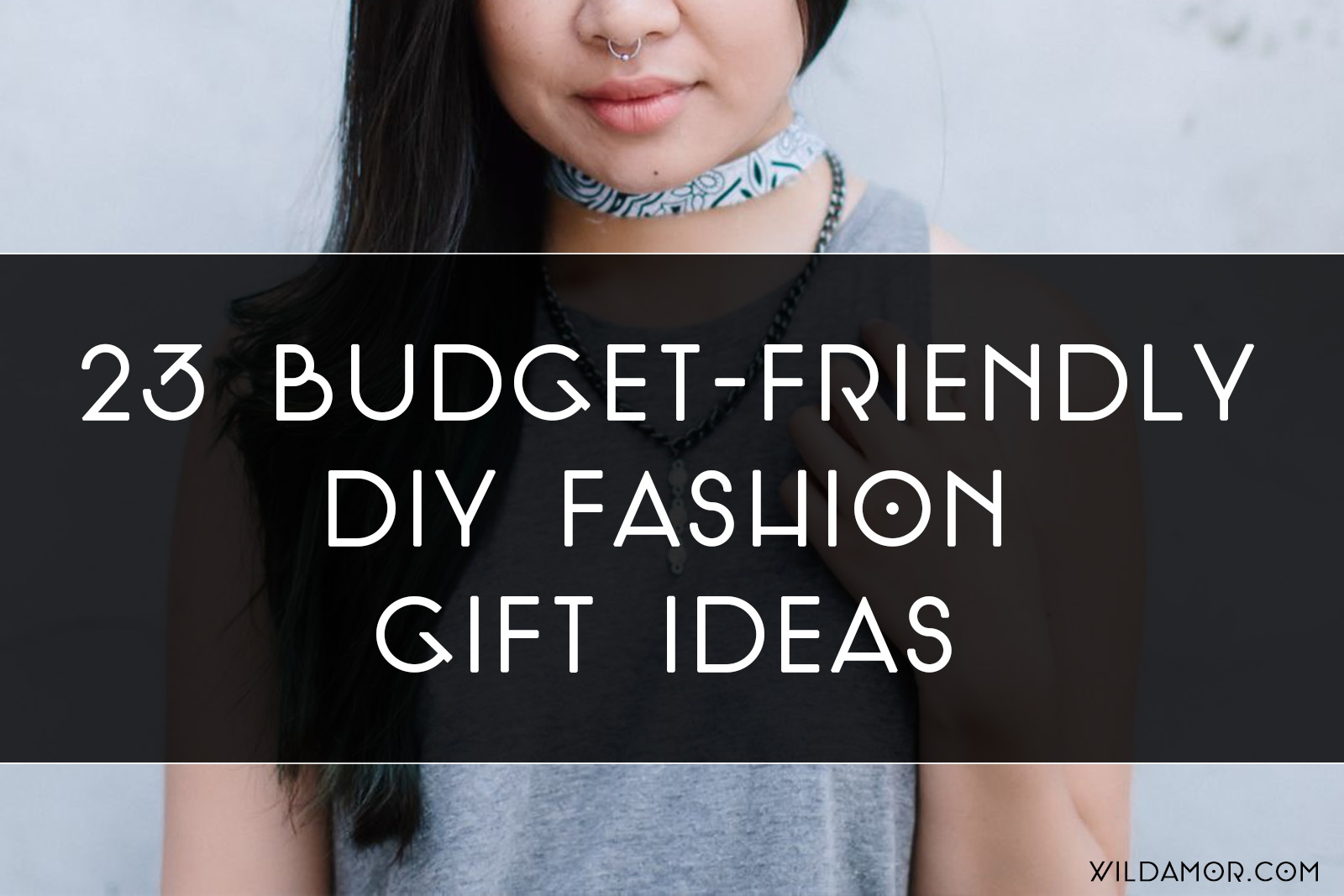 Happy gift making!
xx  K