The most recent DIY inspiration post featured 
embellished backpacks
 – perfect for toting around your belongings when you're traveling, at a festival or heading to work. Not to mention, they're better for your back and posture, too; the weight is evenly spread across your body, instead of concentrating on just one shoulder or hand.
Like quite a few of s&p's past projects, this DIY is simple yet effective. Plus, hunting down awesome trims and ribbons is just half the fun!
Keep reading to see how I added an easy upgrade to a plain backpack: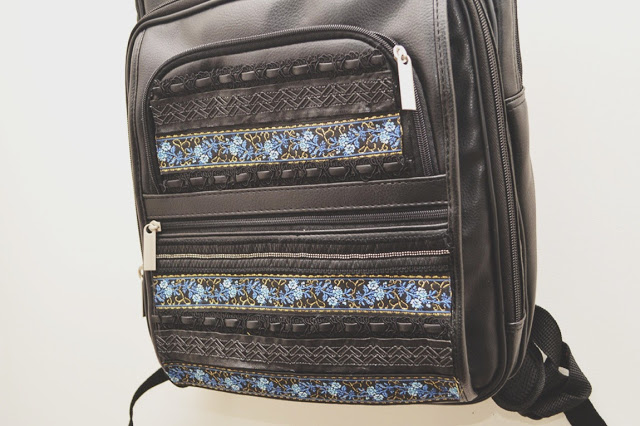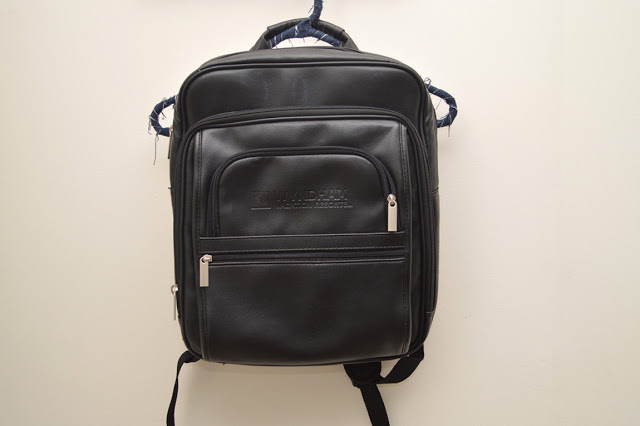 Supplies:
– Leather or canvas backpack with a flat front/surface *
– Fabric scissors (and/or regular scissors, depending on the types of trims you have)
– Fabric glue
– Liquid seam sealant (ex. Fray Check) or clear nail polish
– Trimmings and ribbons! Mix and match as you please.
1) Plan out the sequence of your trimmings.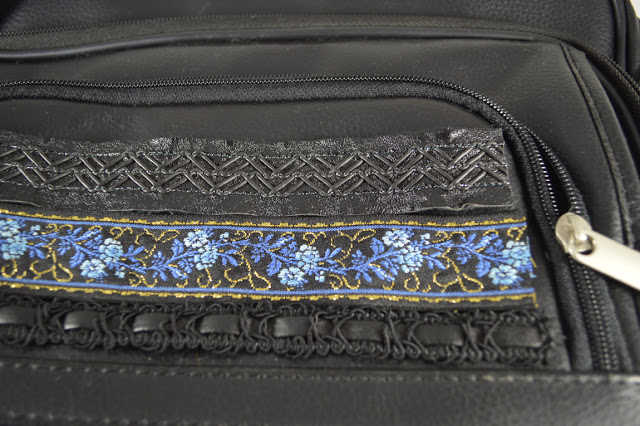 2) Once you've figured out the order, cut each strip down to fit the each "panel" of your bag.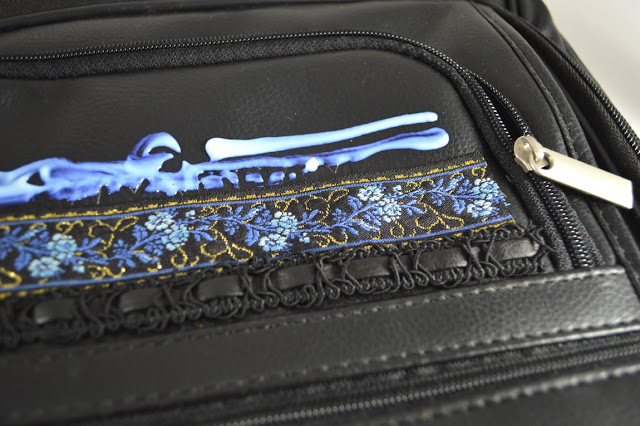 3) Add some fabric glue, add lay each strip right on top. Pay close attention to the edges and ends, but don't overdo the glue.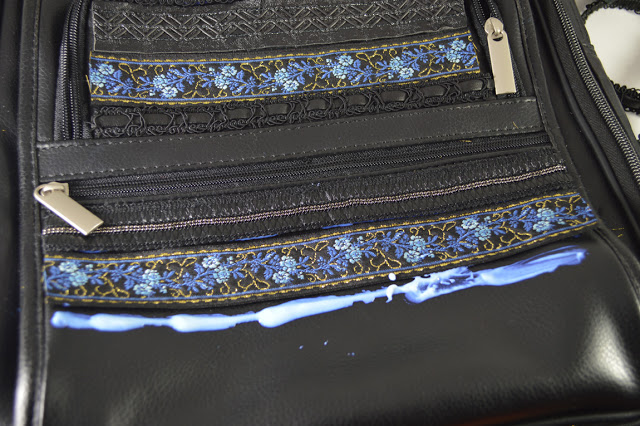 4) Continue until you have the entire bag covered.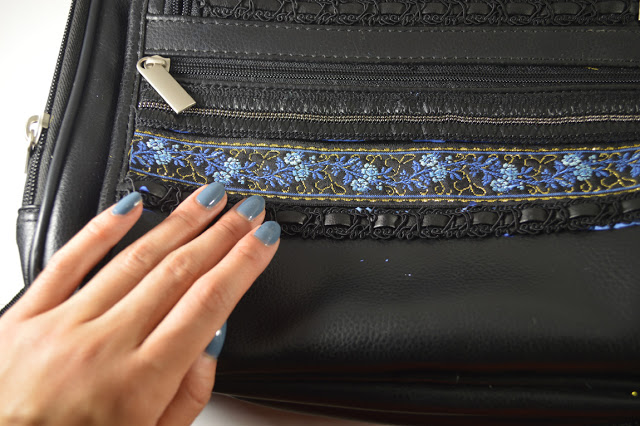 5) Be sure to press down on each strip of trimming to secure each one into place.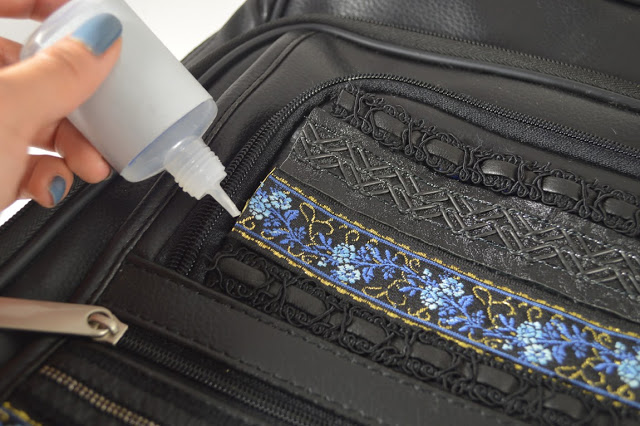 6) Add liquid seam sealant/clear nail polish to the ends to prevent fraying.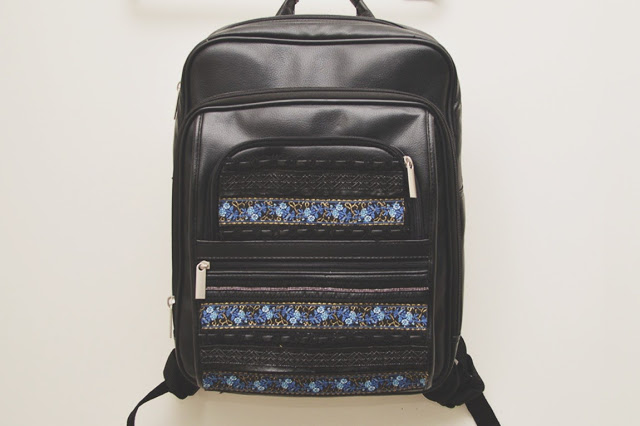 Let dry!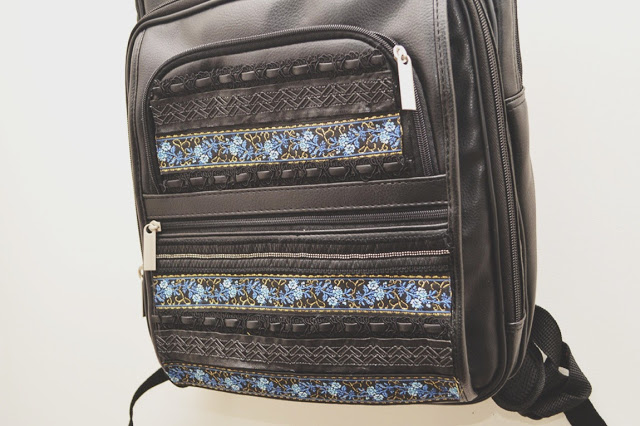 Given the endless variety of trims out there, your finished project really doesn't have any boundaries. You can even incorporate embellishments or other materials and textures – it's really up to you.
xx K