If I can incorporate natural elements into a project, you know I'm all about it. After all, one of my favorite projects is this set of DIY Dried Flower Anchor Ornaments. I also recently made a Moss & Succulent Wreath and a Coffin Succulent Planter. Granted, those succulents aren't real – but I'm still in love. Recently, I was trying to figure out a way put a broken quartz crystal to good use. Same deal with a bag of leftover moss. The end result? An easy jewelry DIY that reminds me of woodlands and mountains.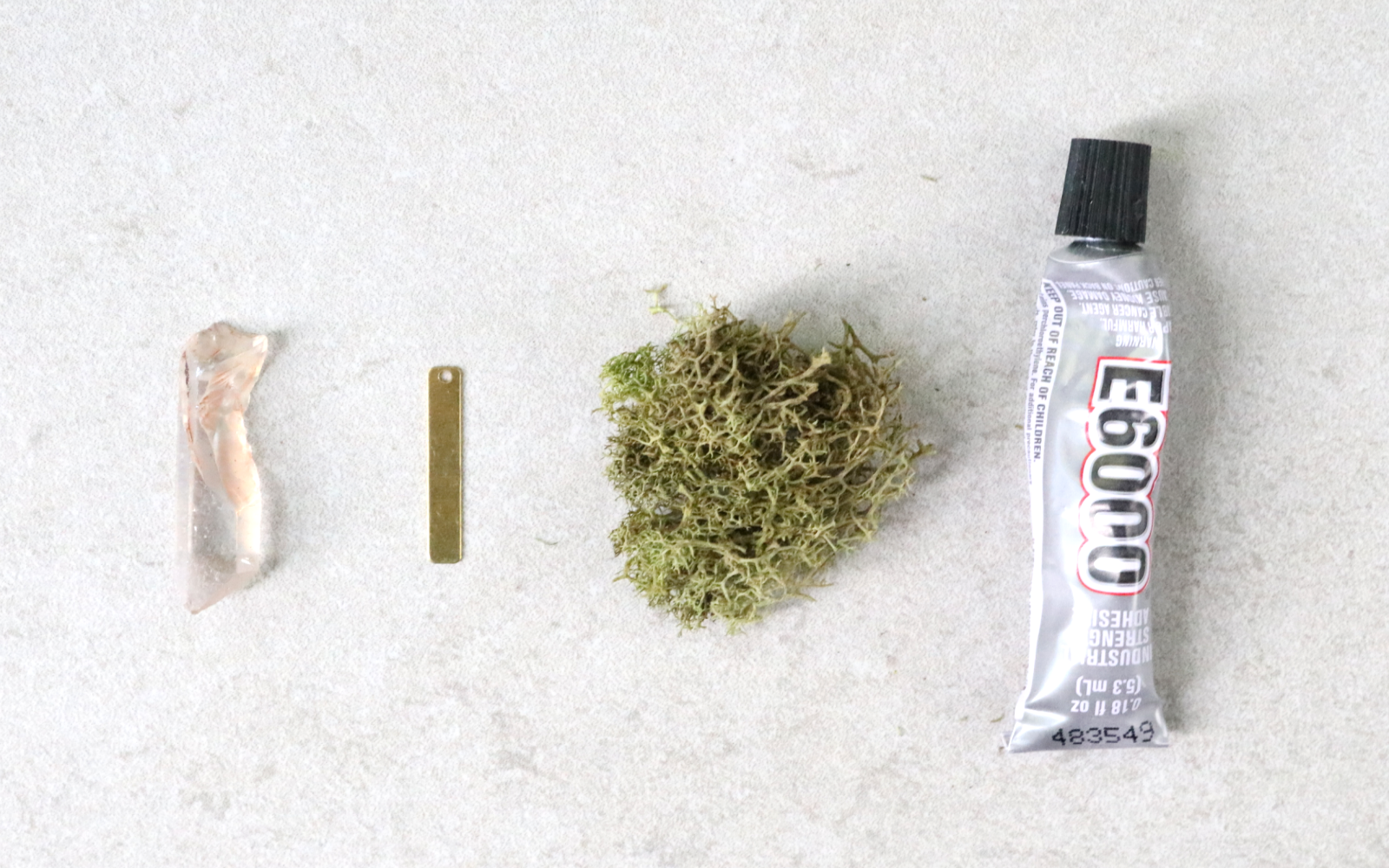 Supplies:
Quartz crystal
Flat charm
Reindeer moss
Strong craft glue/E6000
Hot glue gun (optional)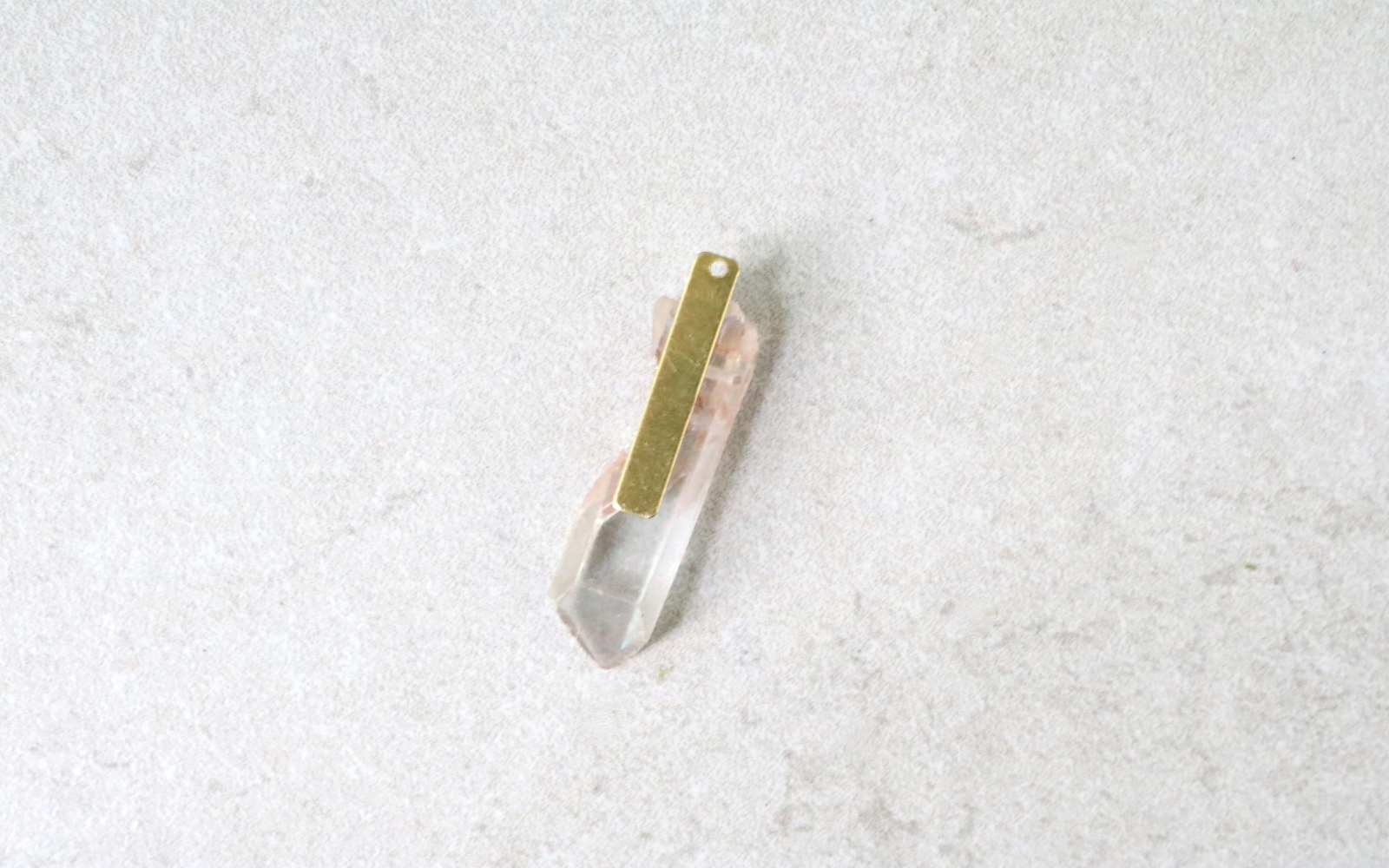 1. Glue the flat charm to the quartz crystal. The more flat and narrow the charm is, the better. Light charms also work best for this.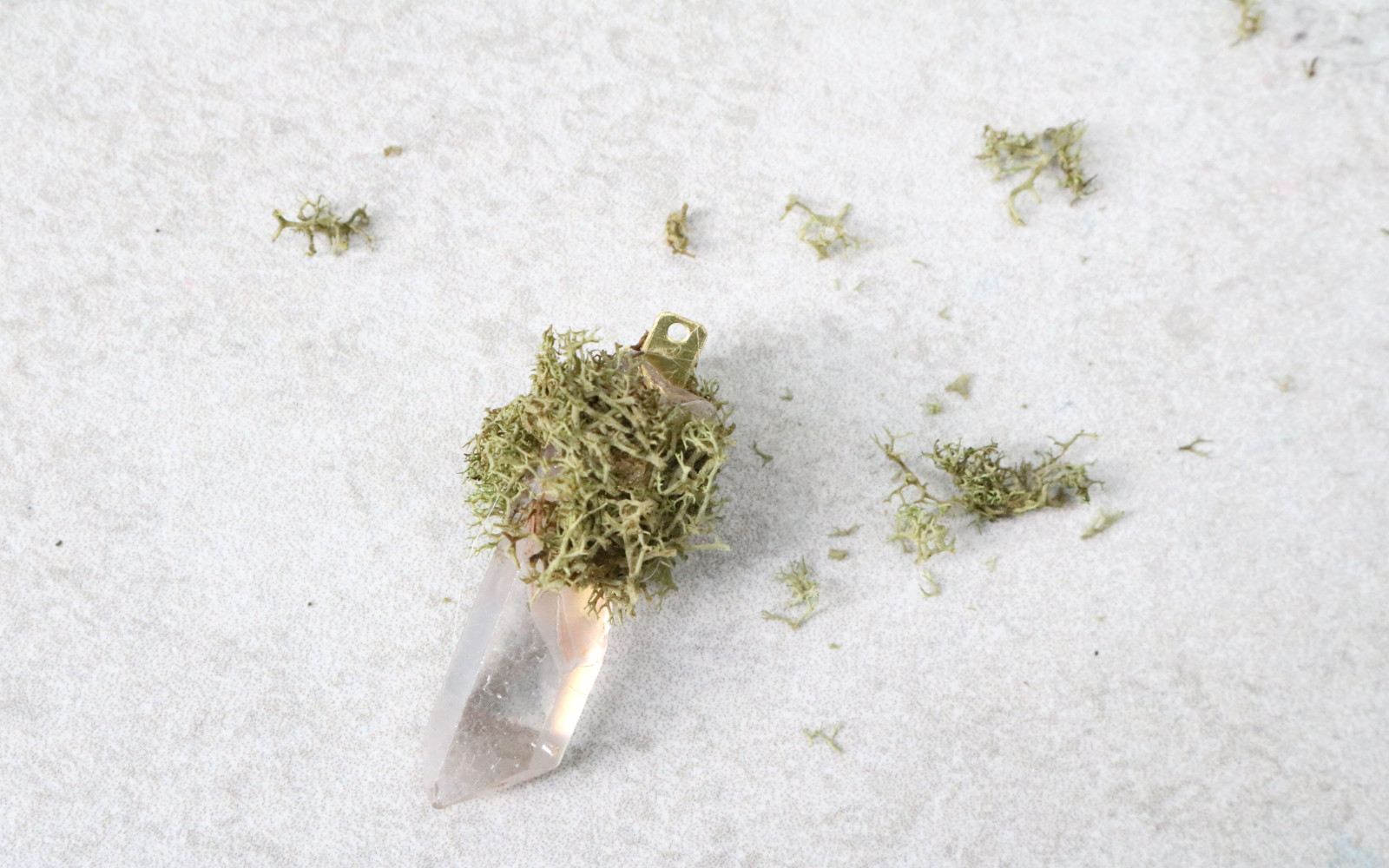 2. Rip apart the moss and glue around the top of the crystal. You might find that hot glue is easier for this. Either way, make sure to head outside if you're using E6000. And if you're using hot glue, watch those digits.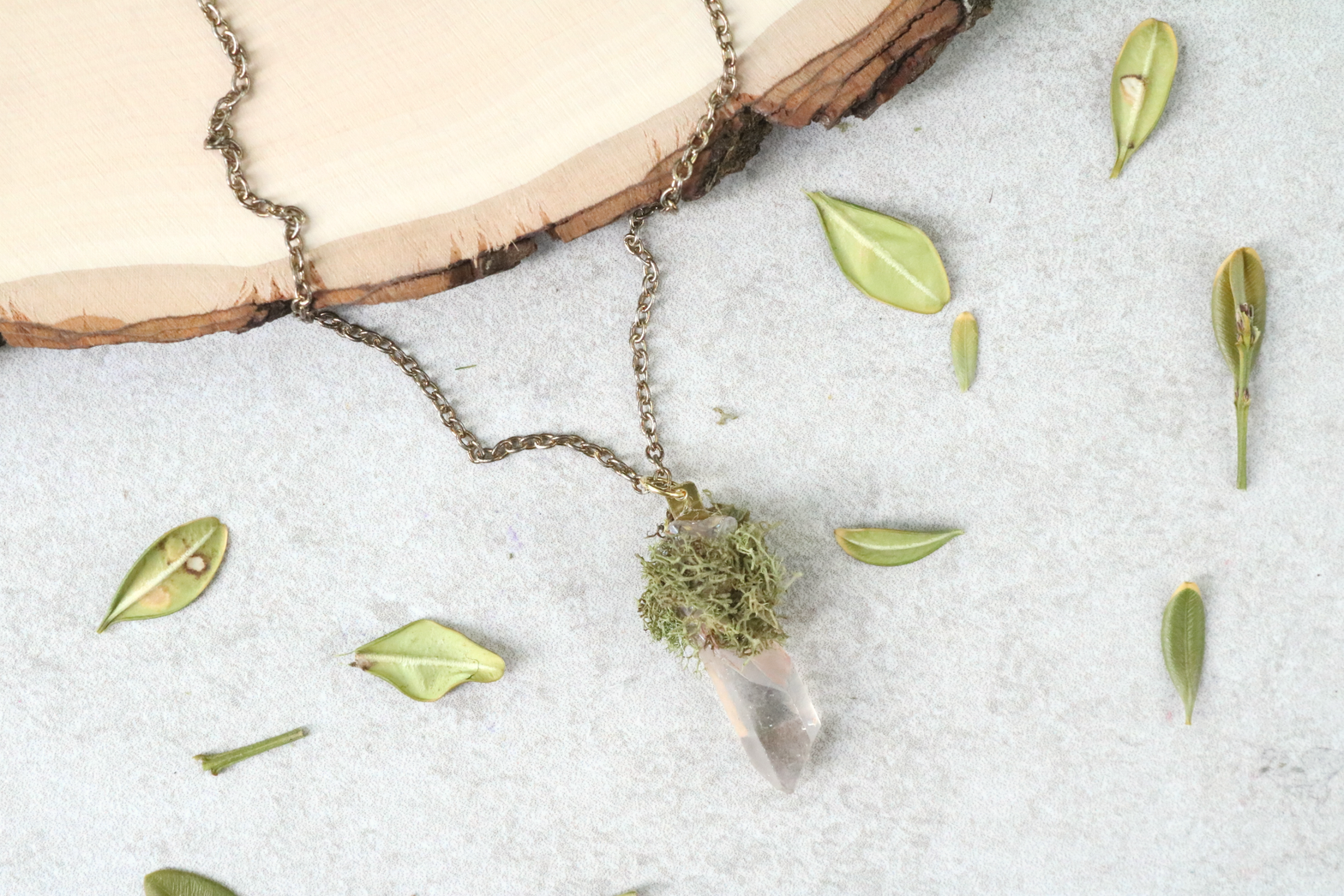 3. Once dry, add the pendant to a chain and rock your new piece. Literally.
Want more crystal projects? Check these out: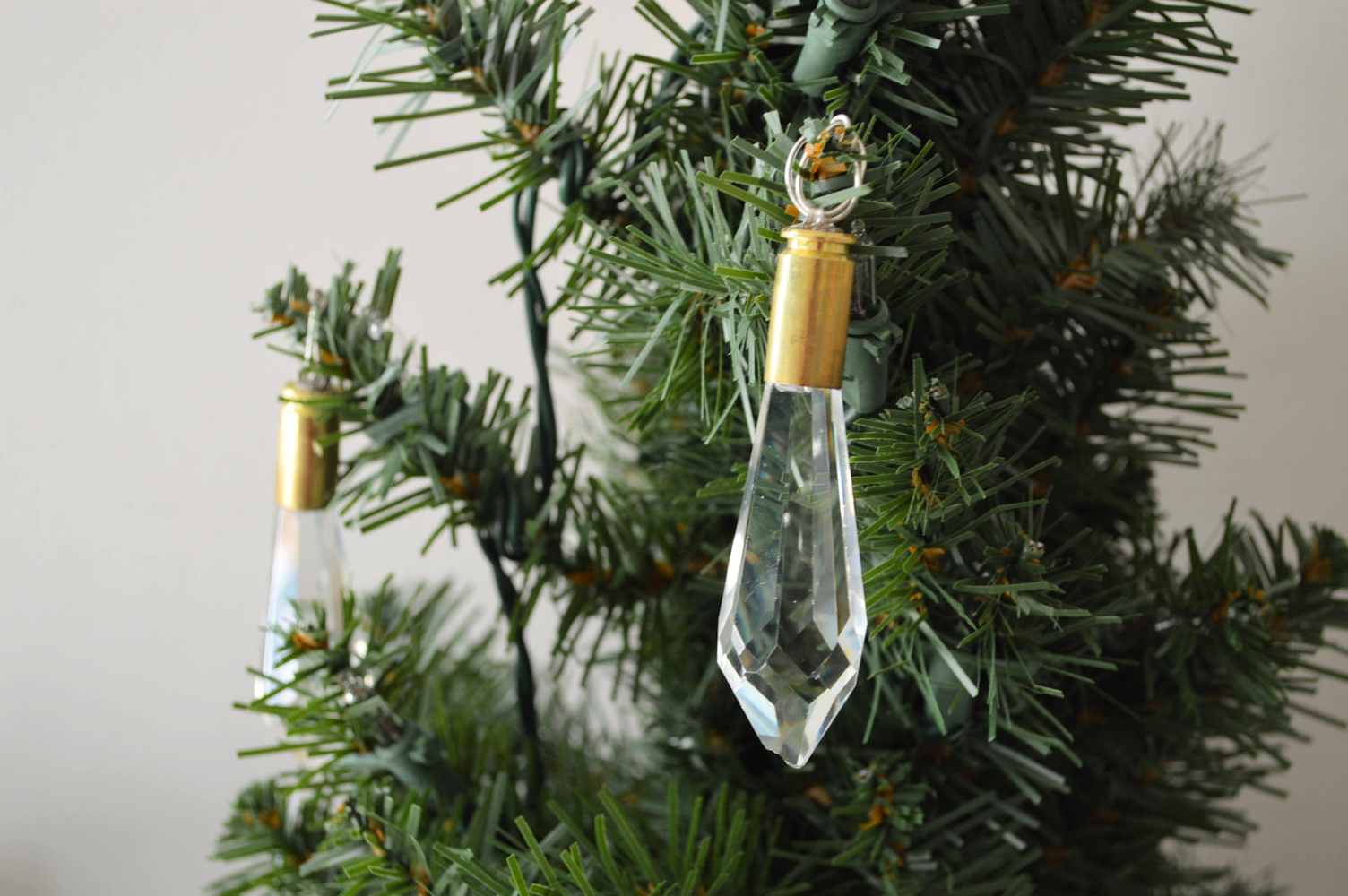 These DIY Bullet Shell Crystal Ornaments were made for the holidays, but can totally be used as pendants. They'd look amazing in a tapestry or dream catcher, too.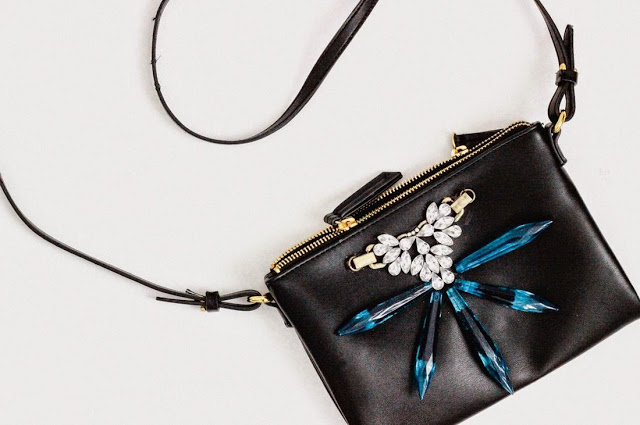 This Tinted Crystal Embellished Purse will always be one of my favorites. The crystals are from an old chandelier. After covering them with glass paint, I baked them in the oven to set the color. LOVE that blue.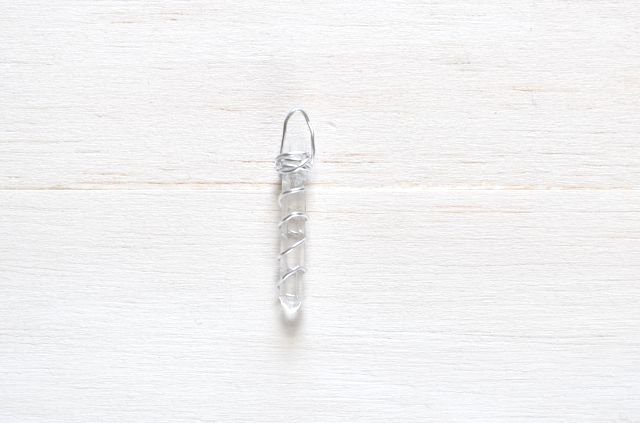 Looking for a basic tutorial? I explained how to wire wrap a quartz crystal point over at eHow.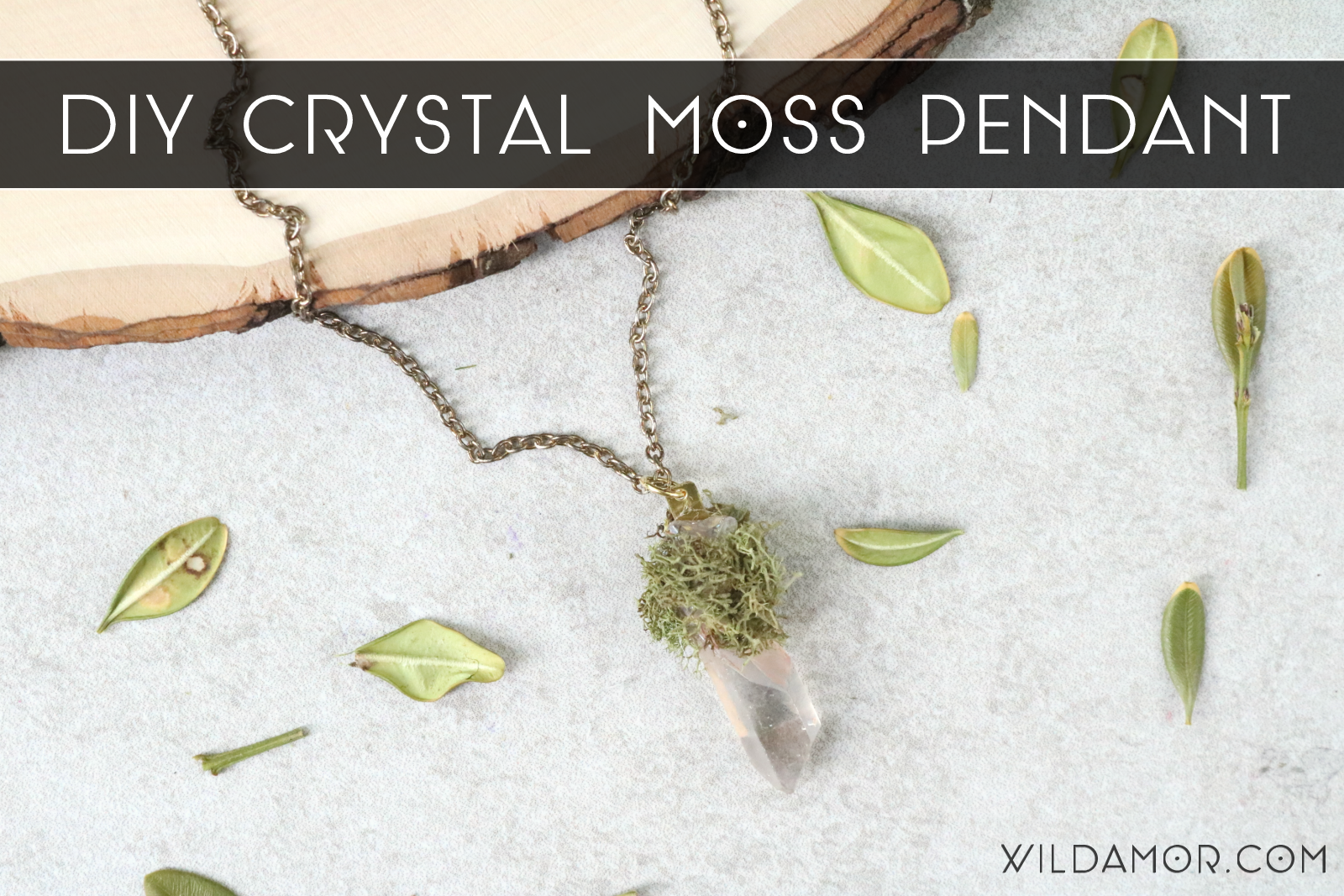 Happy making ~
xx K