I'm on a roll with Halloween projects this year and I couldn't be more stoked. For today's project, I whipped up a gorgeously creepy skeleton coffin succulent planner that is easy to make and customize. It can also be made with faux foliage, making it ideal for anyone who doesn't have a green thumb. If you'd like to make this more fall-appropriate, skip the succulents and go for small faux pumpkins, acorns, and twigs. Otherwise, the succulents are versatile enough for a year-round decoration; you can be sure I'll be displaying this one well after Halloween.
DIY Coffin Succulent Planter
Supplies:
* This link leads to a similar black wood coffin. This one, however, is more of a box and has a hinged cover. The one used in this project was purchased at Michaels. A cardboard coffin box could also work.
** This was also purchased at Michaels. Alternatively, you can use a combination of plastic skeleton parts.
You can find reindeer moss and faux succulents in the floral section of your local craft store. The latter may be a little more difficult to find; the fake succulents in this project are by Darice! You can also use normal faux flowers.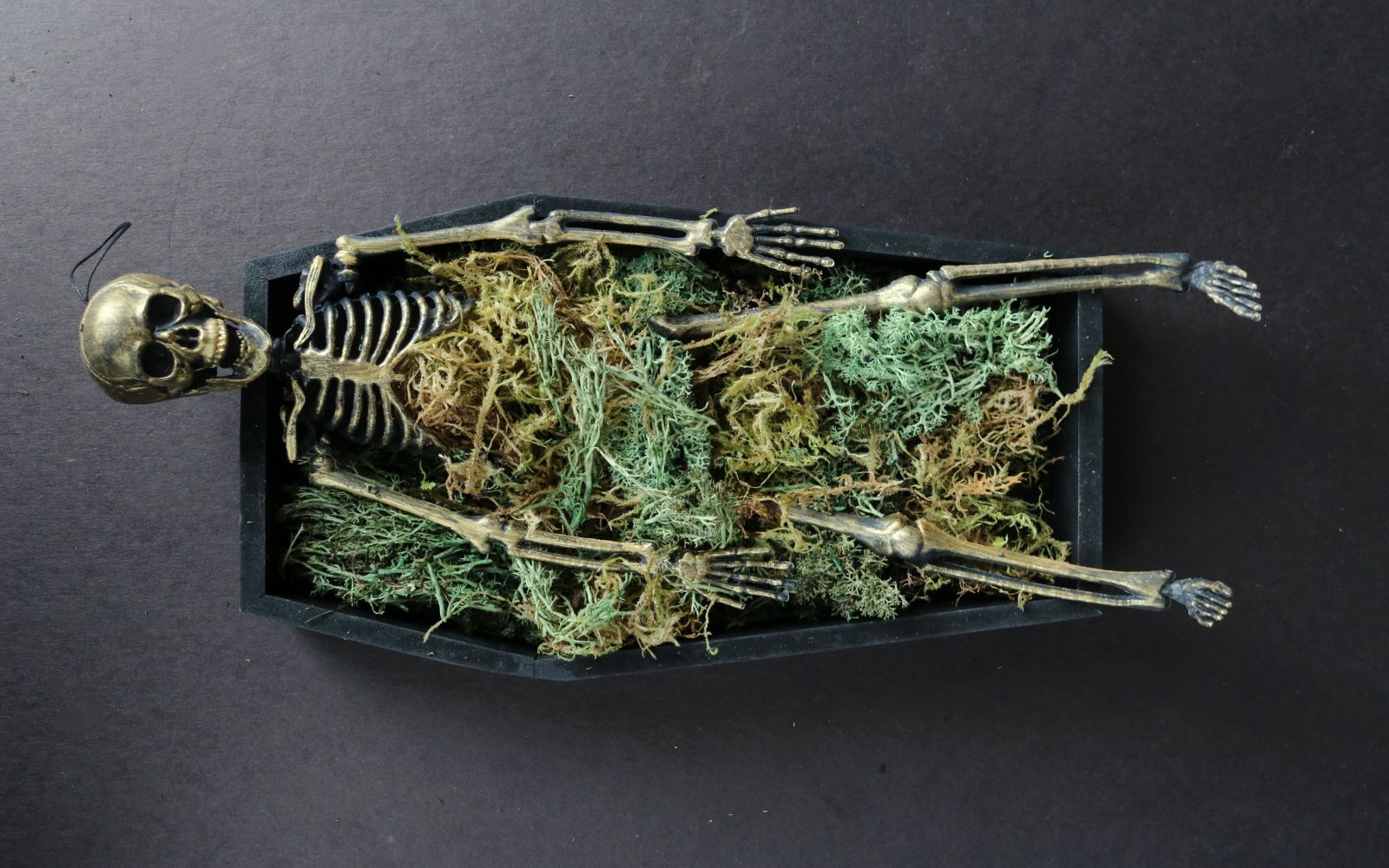 1. Place the skeleton in the wooden coffin and bury it with moss. I ended up bringing in a second type of moss had a brownish hue. Add enough moss to create an even layer.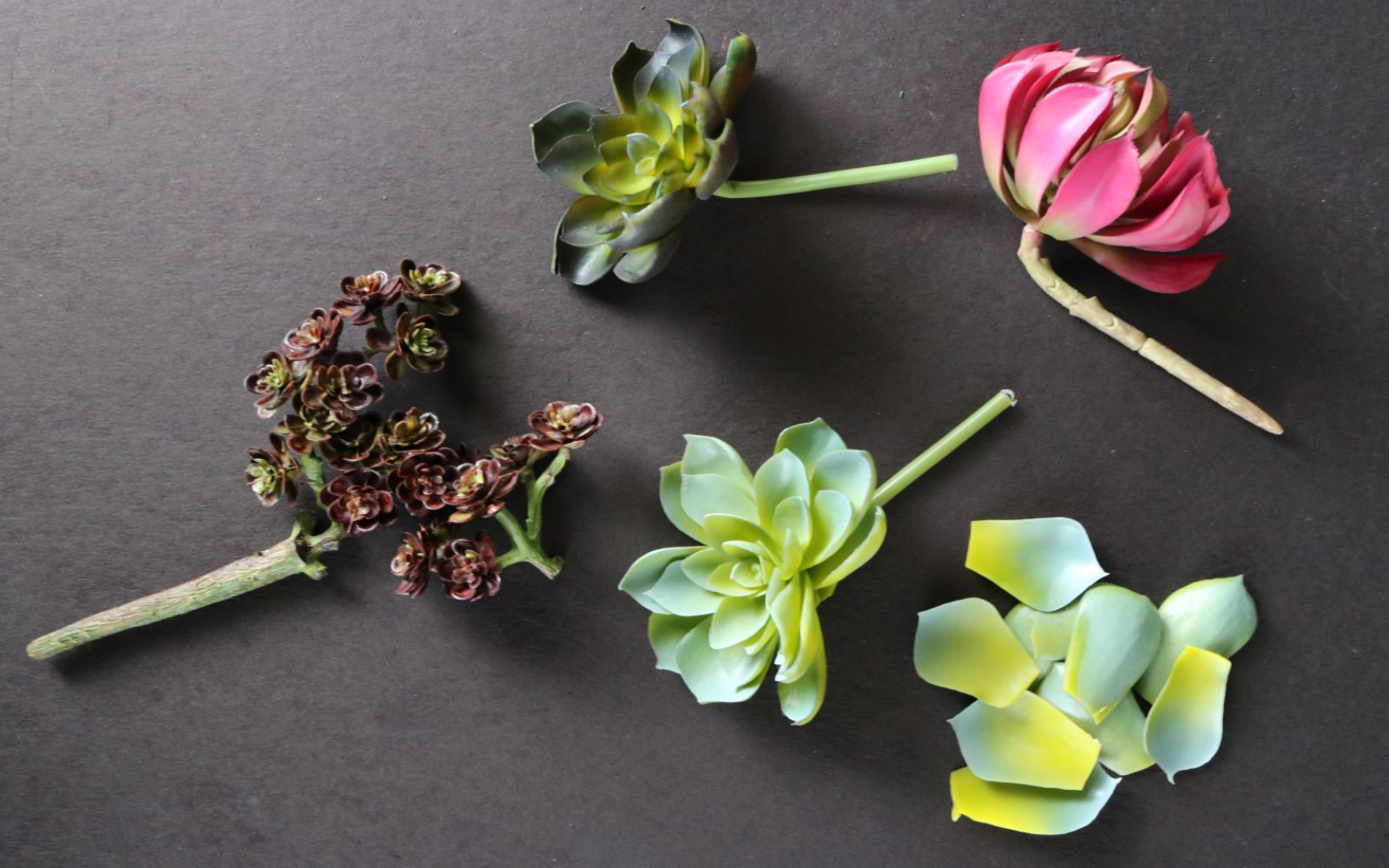 2. If you're using fake succulents, trim and adjust them before placing in the planter. For some pieces, you can simply bend the stem so that it could be placed in a shallow container (top two). You can also cut the stems off with the pliers (bottom left) or trim a few layers to lighten it up (bottom right). Don't be afraid to play around and see what looks best in the planter. There's no right or wrong way.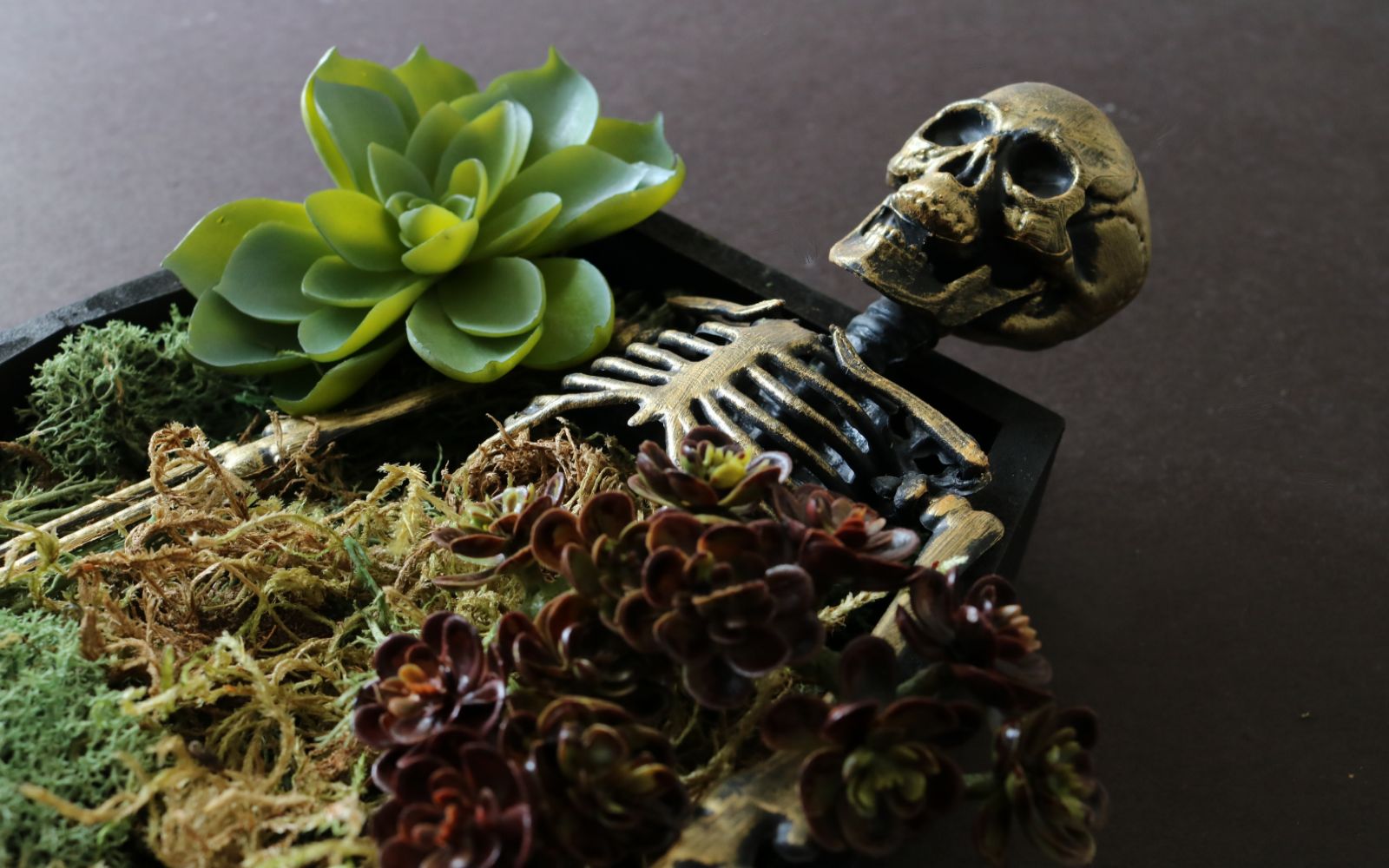 3. Place the succulents in the planter. Stems that were only bent can be tucked underneath the layer of moss.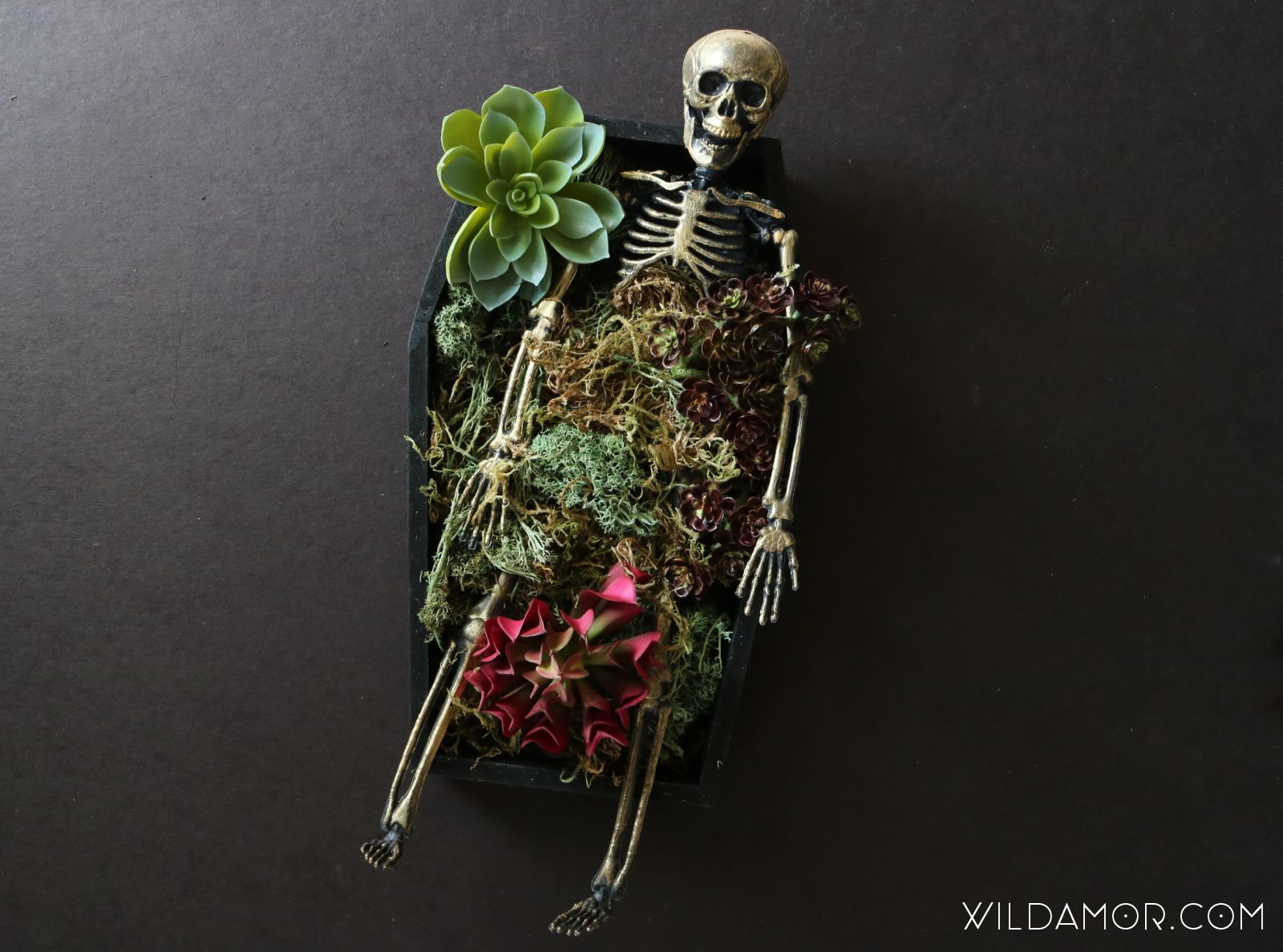 So. Good.
Again, this would look just as awesome with small faux flowers or small pumpkins. I'm definitely going to keep this out all year round and simply rotate the faux blooms whenever I need a little change. Come winter, I'm thinking the succulents will be swapped with some pinecones and pine needles. I'm in LOVE.
xx K