Music festival season is in full force, doubling as prime time to get making and crafting. I've been an avid show goer for many, many years; tiny shows in dive bars and basements are some of my favorite things. Yet, I can't deny the awesomeness of a day-long (or weekend-long) event all about the tunes. And as someone who went to college in upstate New York and now lives in California, I'm all about festivals both big and small. The world of outdoor shows extends far beyond Coachella, after all!  Get ready for festival season (and the excuse to wear whatever the heck you want) with 23 of my own past projects from over the years. Happy dancing, loves.
1. 
Ombre Tassel Hoop Earrings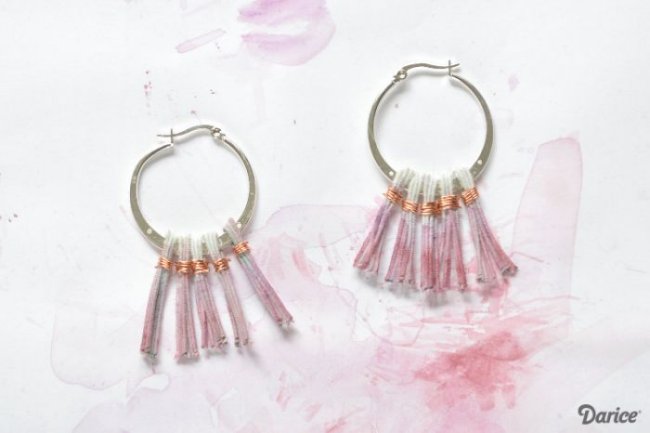 Nothing says summer like dip-dyed fringe. Love this jewelry DIY at Darice Crafts!
2. Marbled Sunglasses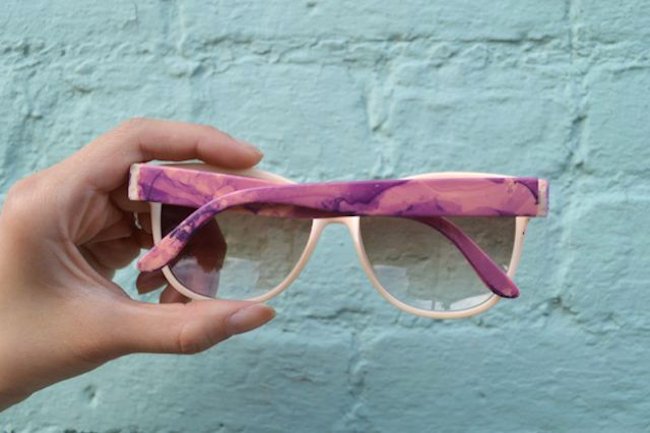 Protect your eyes with a pair of DIY shades, like these marbled sunglasses at eHow. Summer music festivals are all about having fun in the sun, after all.
3. Floral Denim Vest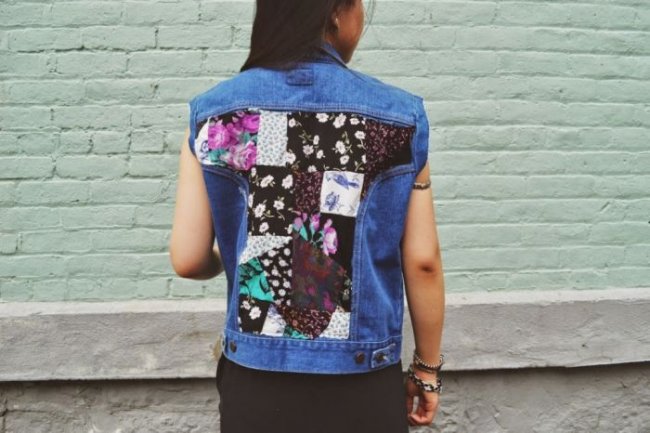 Once the sun sets, it can get pretty chilly. Thank goodness for denim vests! They're perfect for layering or simply adding a little bit of oomph to your look. Visit this Wild Amor post for the full run-down.
4. Metallic Lace Hand Chain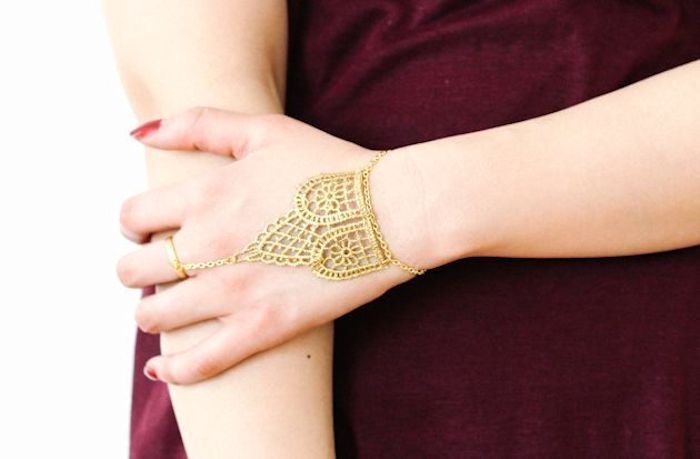 I've always loved hand chains… or "ringlets", as I like to call them. For a version with a little bit of shine, make this metallic lace version at eHow. Textile elements in jewelry are my absolute fave.
5. 
Beaded Strappy Sandals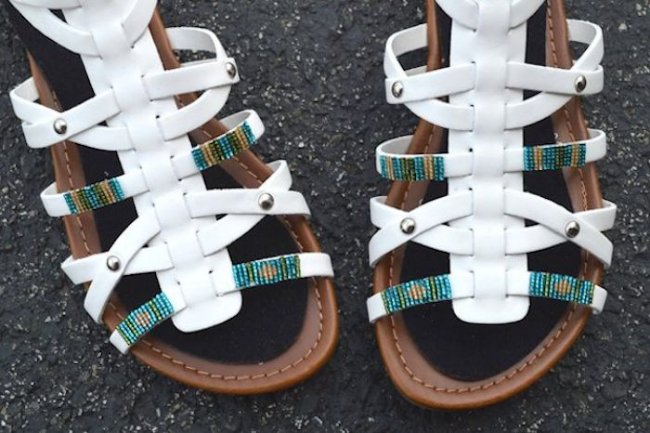 Looking back on this, I still can't believe the teeny tiny detail that went into this. I love it, though! This type of project is totally worth it, in my book. Find the project at eHow.
6. Flower Sunglasses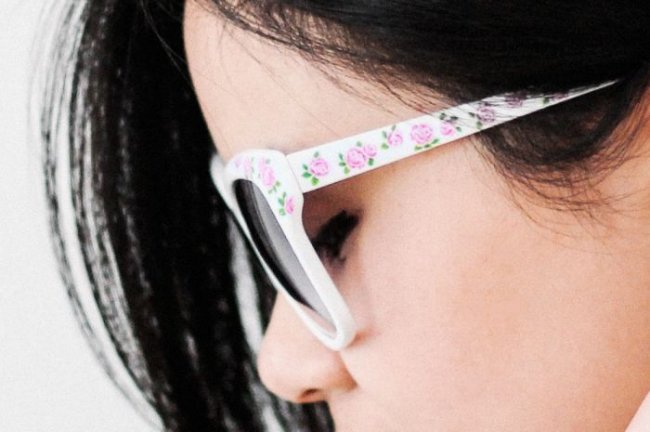 What's spring and summer without florals? Nail decals come to the rescue with my easy peasy DIY at Brit + Co.
7. Embellished Back Pack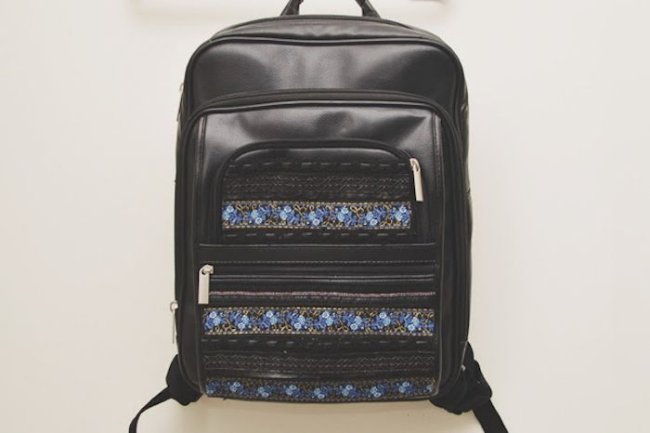 Back packs might be the most useful accessories out there. I personally prefer how the weight is evenly distributed in a back pack. And when you're at a festival, hands-free is the way to be. Check out this old Wild Amor/Studs & Pearls tutorial to learn how to make this Free People-inspired bag.
8. Anthropologie-Inspired Chain Bracelet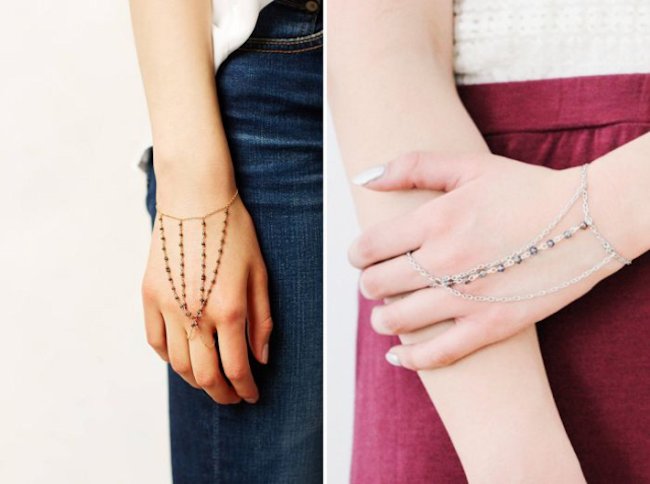 We all know I love a good store/designer-inspired project. This one's inspired by Anthropologie and costs a fraction of the price to make. Head to Brit + Co for the full run-down.
9. Beaded Sunglasses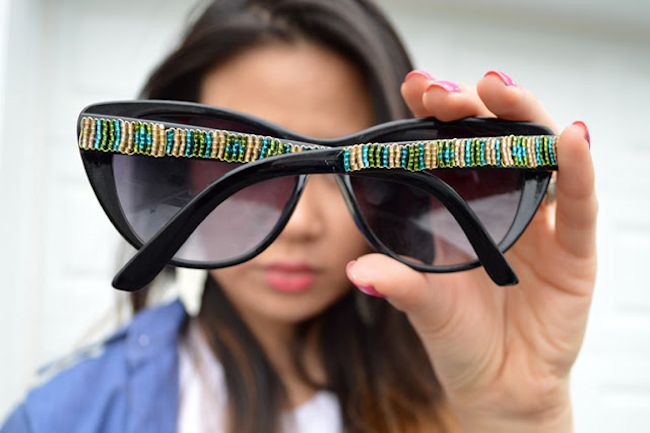 In the same vein as those sandals, these beaded sunglasses prove that a little patience can make an awesome project. Check out this past project at Wild Amor.
10. Rhinestone Bra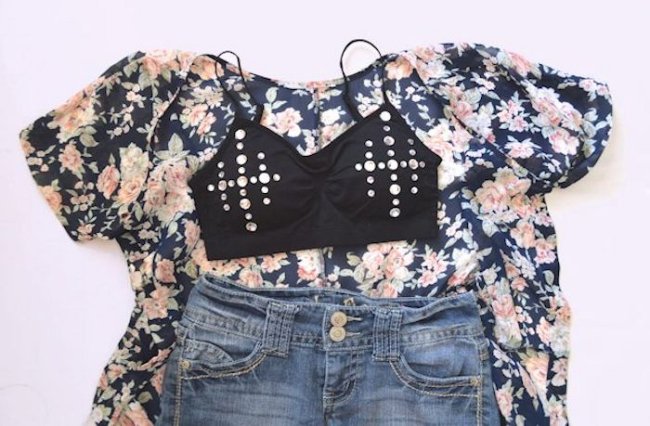 I can't refuse a good embellishment DIY… especially when it involves simplistic, clean designs. This bra project is all about that; visit eHow to make an awesome layering piece.
11. Bandanna Metal Necklace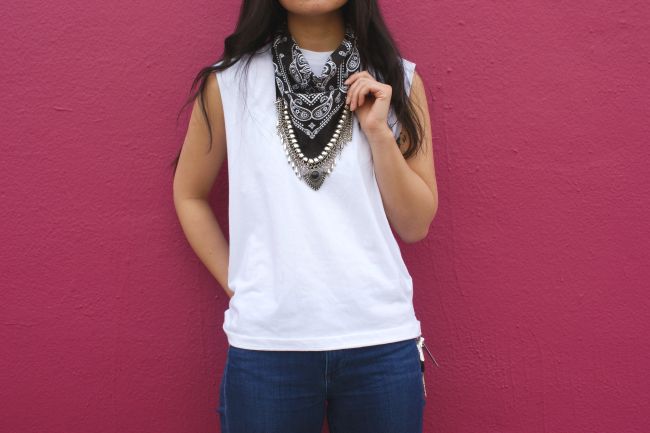 Take a tip from a $48 Free People scarf and combine a bandanna and metal necklace for a badass accessory. Love the way these two materials look together. Click on over to this past DIY at Wild Amor.
12. Thread-Wrapped Horn Necklace
For another way to combine different textures, visit eHow to make a horn and thread necklace inspired by a $125 designer piece.
13. 
Cutout Floppy Hat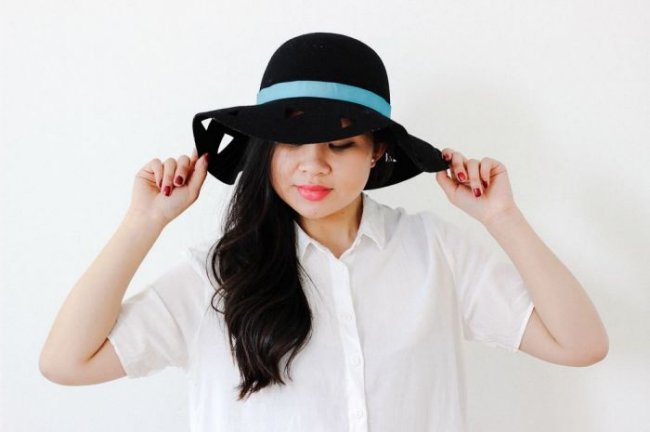 A year later and I still wear this hat often. The concept is so simple but so good. Find the complete tutorial at Brit + Co!
14. Feather-Trimmed Floppy Hat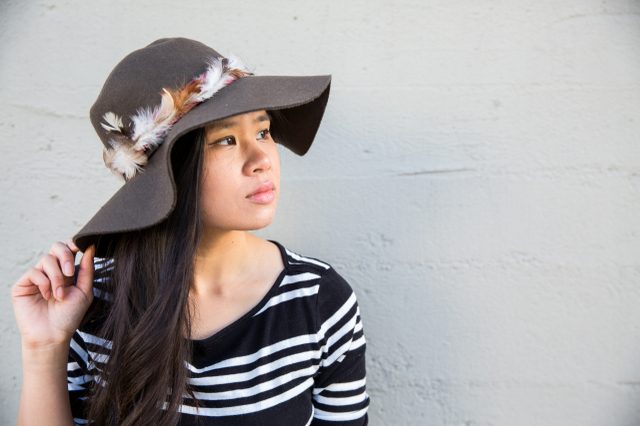 While we're on the topic of floppy hats… visit eHow to learn how to make a feather hat band. A simple, earthy way to dress up your favorite wide-brimmed hat.
15. Flower Anklet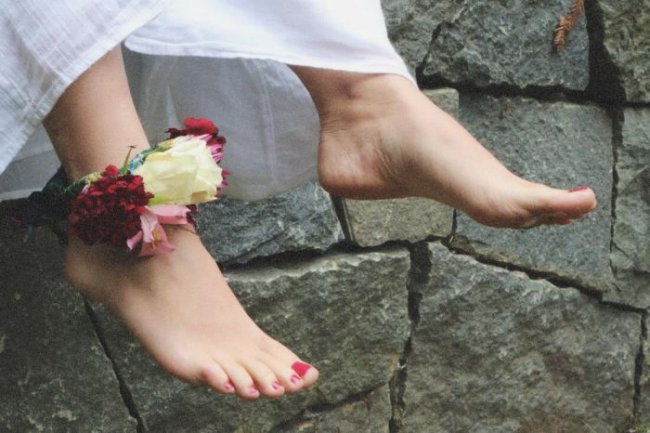 Ditch the conventional flower crown for something offbeat and whimsical. Find this DIY on Wild Amor.
16. Lace Aviator Sunglasses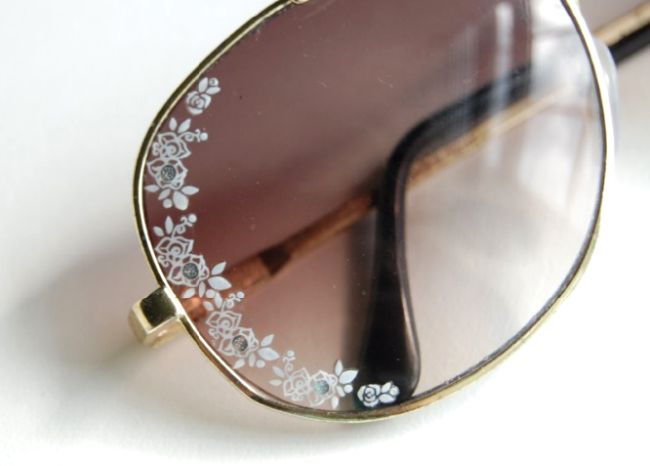 Channel Valentino with this inexpensive DIY pair of "lace" sunglasses at Wild Amor. Apparently, nail decals are a craft supply godsend.
17. Reconstructed Open Back Romper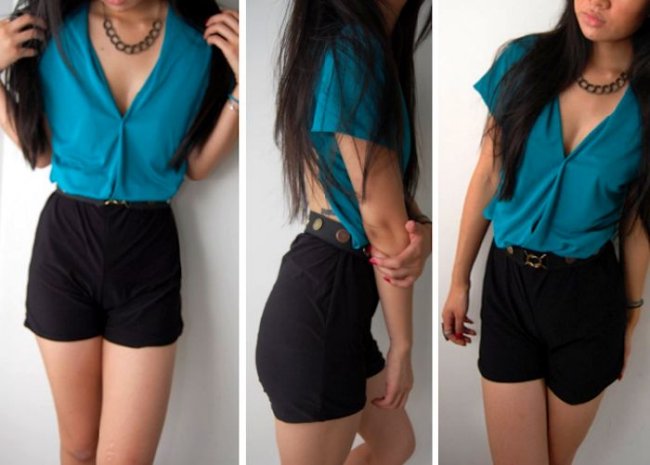 Gotta love rompers for the spring and summer months. This is another Wild Amor oldie, but one of my favorites. No one will ever know that it's made out of two pairs of pajama pants!
18. Watermelon Dress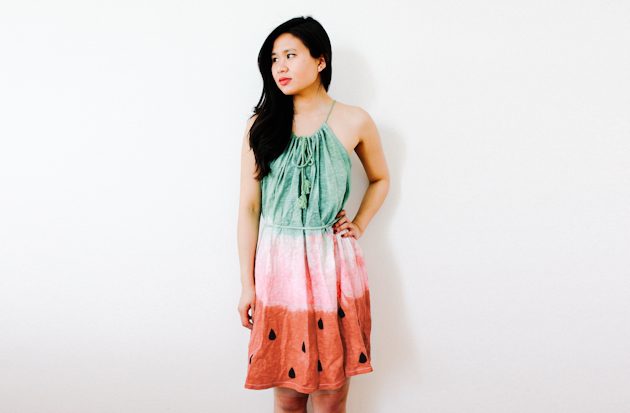 Isn't this project super sweet? Pun intended. Check out the tutorial at eHow.
19. Floral Appliqued Striped Shirt
Mix and match prints with a no-sew technique featured over at eHow. Personally, I'm a sucker for black and white stripes meshed with florals.
20. Ombre Suede Wrapped Bracelet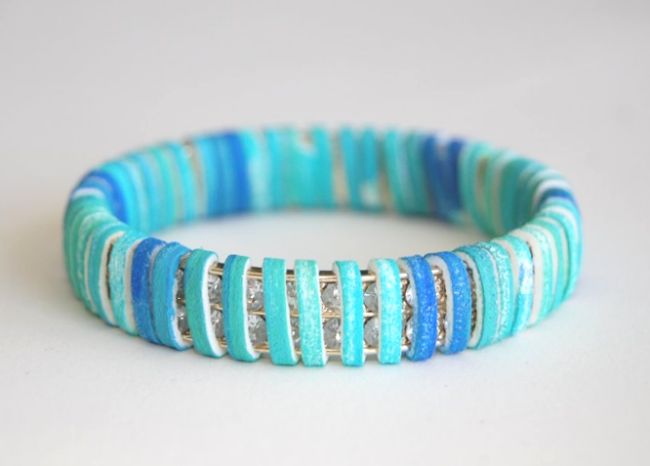 Love the way the gradient looks on suede lacing. In this past Wild Amor DIY, I wrapped it around an old rhinestone bangle for an interesting combination of elements.
21. Embellished Denim Shorts with Gems and Lace Trim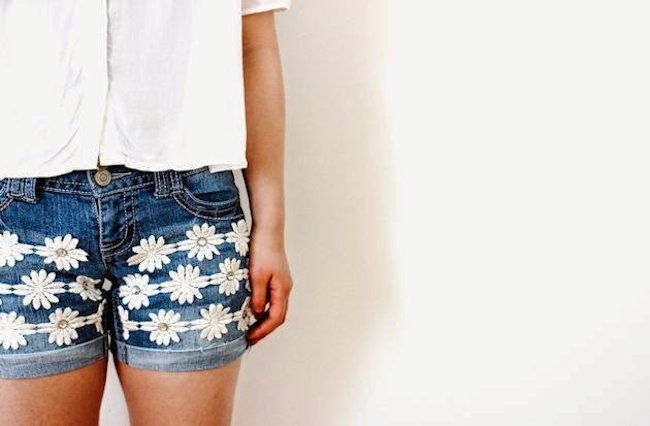 Because what's a festival without embellished shorts? Learn how to make this no-sew DIY at eHow.
22. Lace Scalloped Crop Top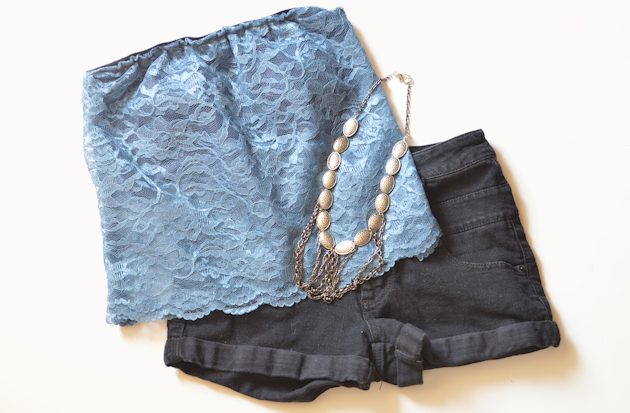 Lace + crop top = a match made in festival heaven. Follow this beginner-friendly sewing tutorial at eHow.
23. Rock Jewelry
The only way to rock all night is with jewelry featuring just that. Again, pun 100% intended. Check out eHow to learn how to transform stones into a ring, necklace, and bracelet.
xx K