There's nothing better than spotting something and feeling overwhelmed with inspiration. It's even better when there's an opportunity to add your own spin on it. That's exactly how I felt when I saw this $48 Free People necklace. As soon as I spotted it, the wheels in my head started turning. That's beauty of handmade: you can make whatever the heck you want. Sometimes, it's just a matter of scooping an idea.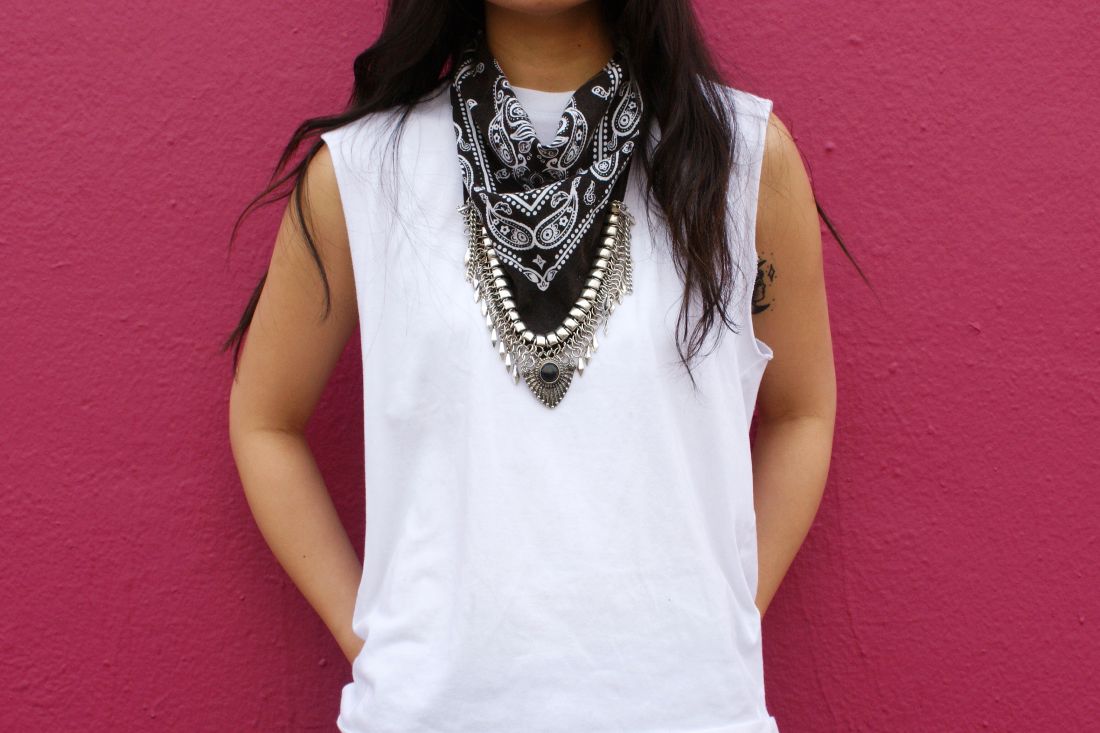 It doesn't hurt that it's a pretty badass accessory, too. Here's how to make your own for less than 15 bucks.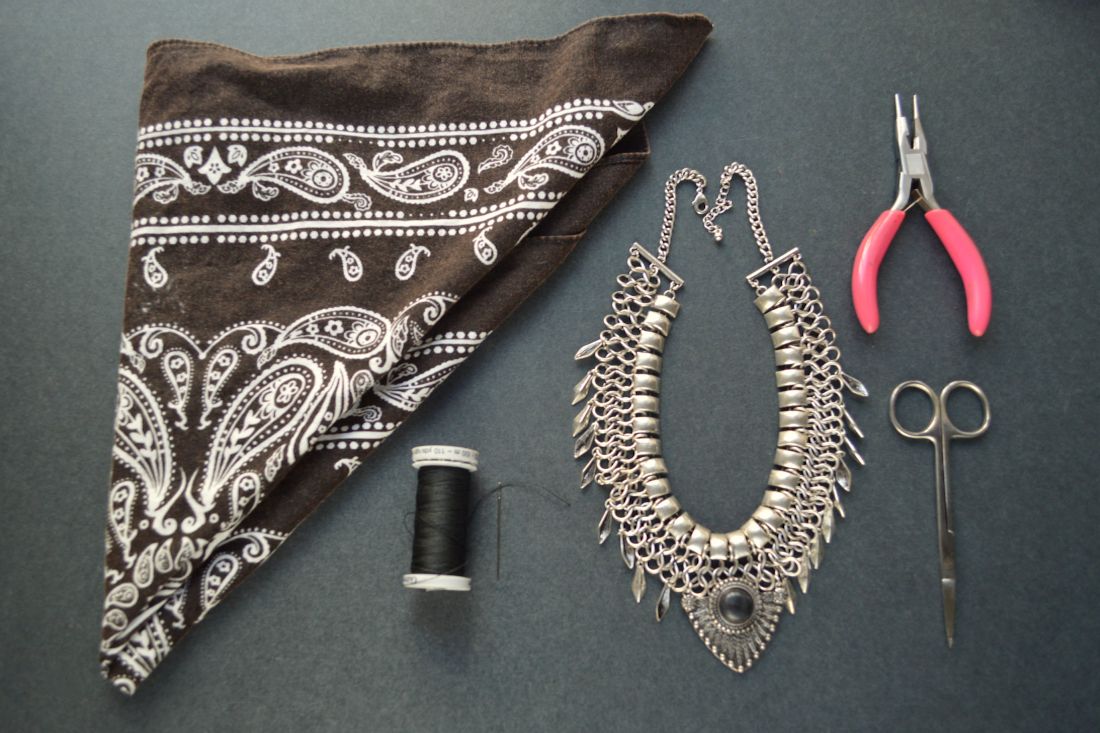 Supplies:
Bandanna
Needle and thread
Chunky silver necklace
Jewelry pliers
Scissors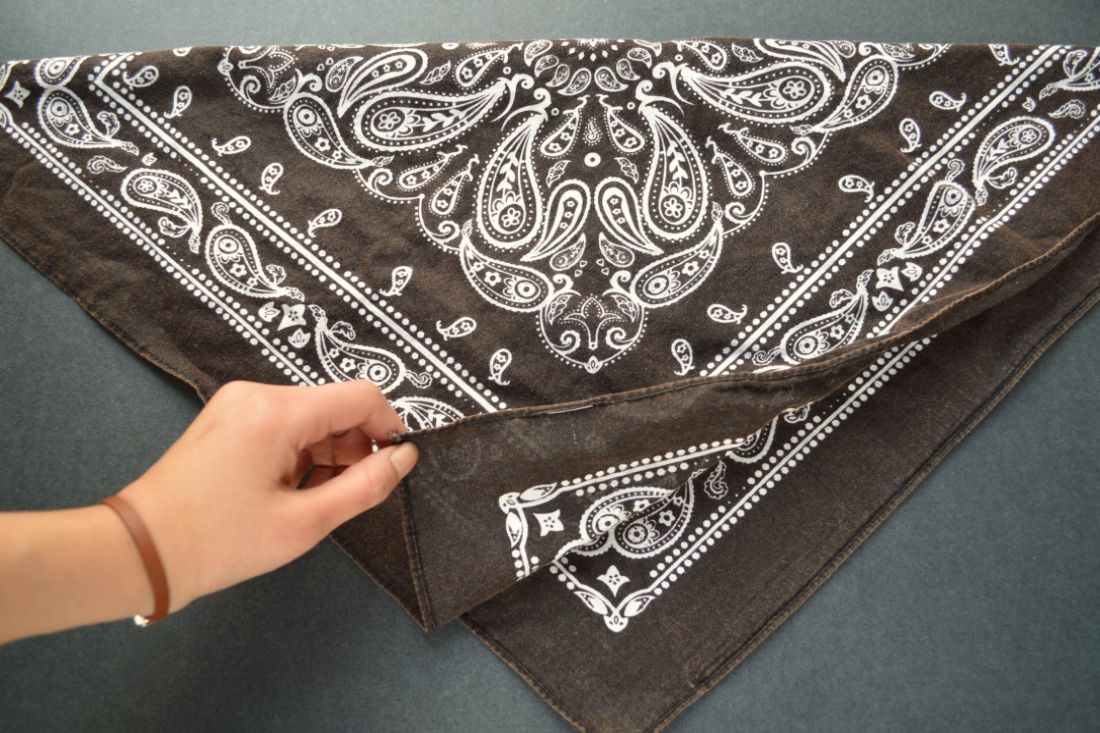 1. Fold the bandanna in half, corner to corner.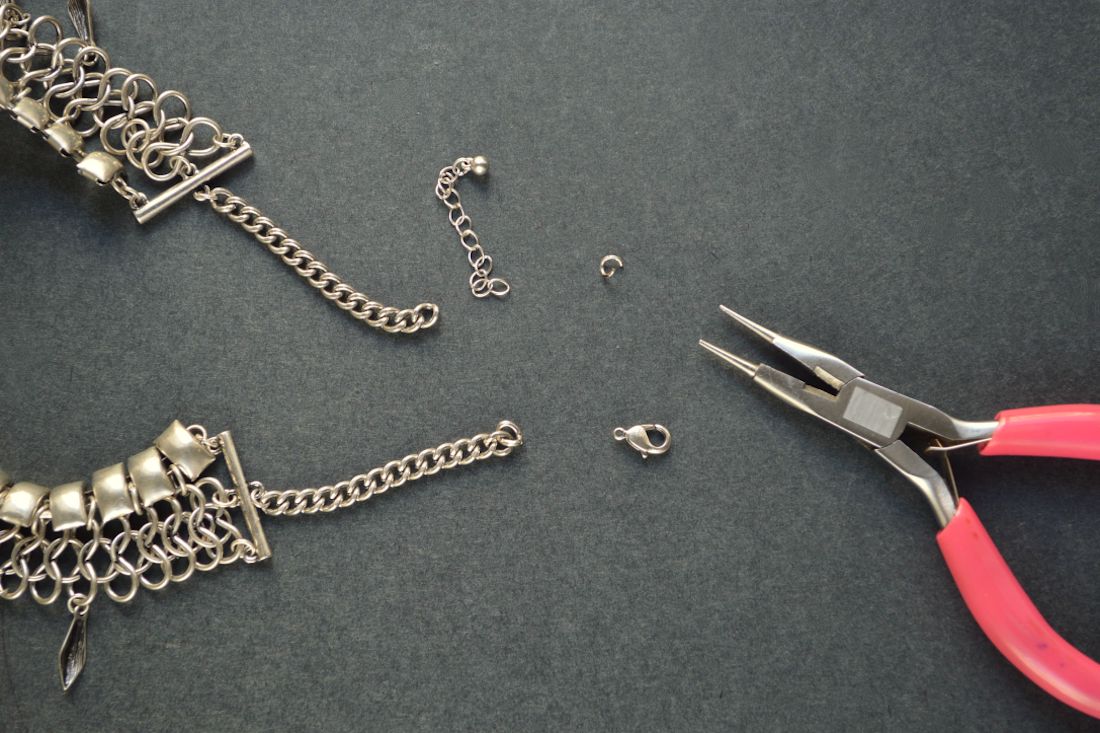 2. Using the jewelry pliers, remove the clasps and extender chains from the necklace. The ends should be brought down to the bare minimum; a simple strand of chain works best.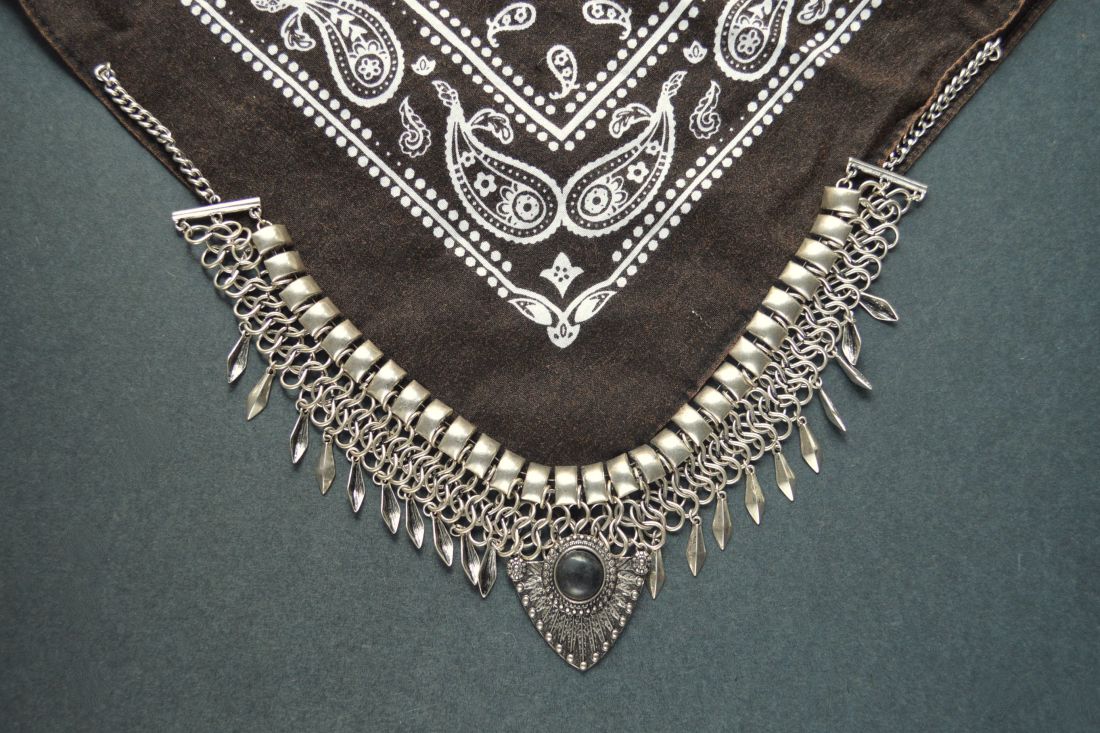 3. Place the necklace along the edge of the folded bandanna. The pendant should lie directly on top of the corners.
4. Stitch the necklace in place, piercing through both layers of the bandanna. The flow of stitches will depend on the details of your necklace Don't be afraid to experiment and mess around to see what works best for your necklace.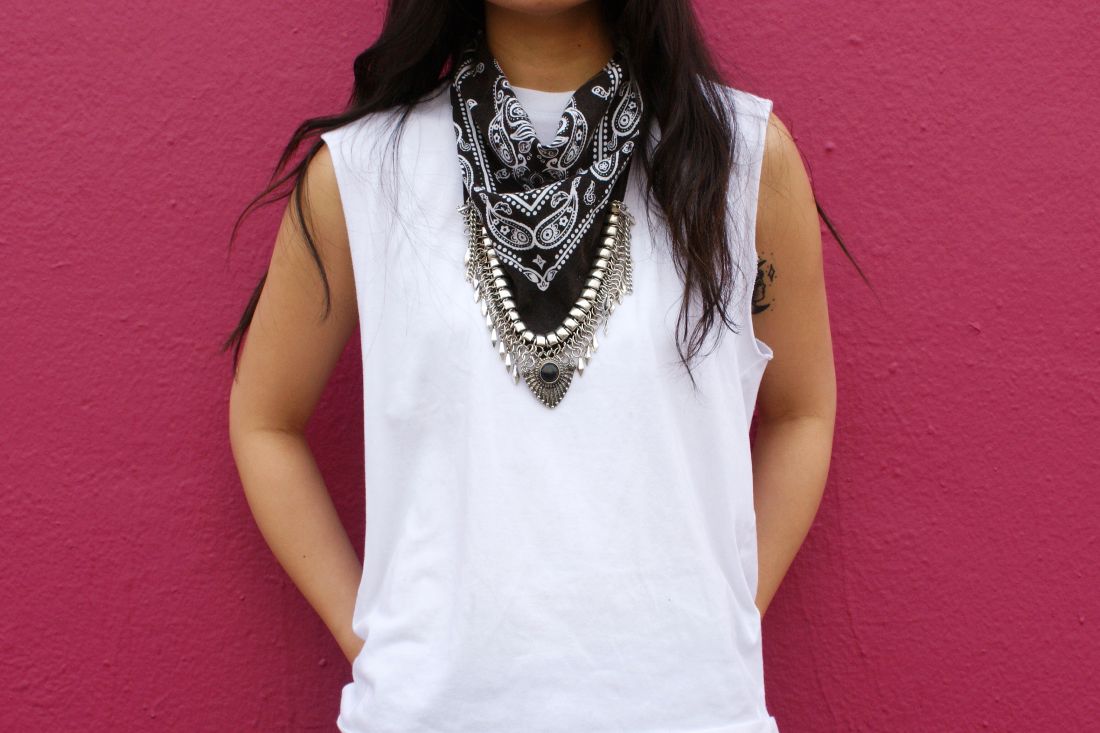 Tie off the thread, snip away the excess thread, and you're good to go. To wear your new scarf necklace, simple tie the bandanna around  your neck.
It's super useful for spicing up a plain and basic t-shirt. Plus, there's no need to think about jewelry, because it's all wrapped up in one accessory.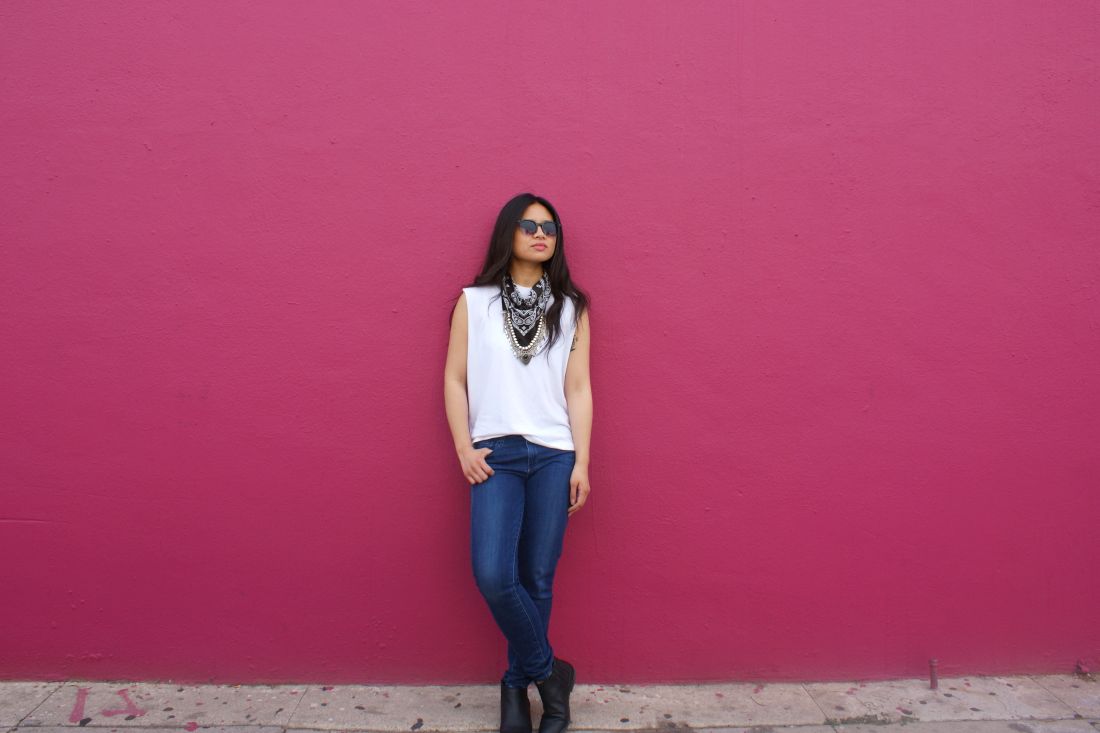 For a different look, you can use a bandanna with a non-traditional paisley print. You can even use scrap fabric. Whatever you decide on, this DIY is too easy to not do! How would you customize your bandanna metal necklace?
xx K

Tutorial Images: Kirsten Nunez
Lifestyle Images: Albert Martinez