Make perfectly soft chocolate chip cookies without the hefty dose of butter. The answer lies within sunflower oil, a healthier alternative to butter or canola oil. Boasting high levels of both vitamin E and healthy fats, sunflower oil is an amazing ingredient for irresistibly gooey cookies. It even omits tons of saturated fat from the picture, too. What's up, slightly-less-guilt-free snacking? 
Sunflower Oil Chocolate Chip Cookies
Prep Time: 15 minutes
Cook Time: 10-12 minutes
Yields: 36 cookies
Ingredients: 
1/2 cup granulated sugar
1 cup brown sugar
2 1/2 cups all-purpose flour
2 eggs
2 tablespoons vanilla
3/4 cup sunflower oil
1 teaspoon baking soda
1 teaspoon salt
1 1/2 cups dark chocolate baking chips
Directions:
1. Preheat the oven to 375 degrees.
2. Mix granulated and brown sugars in a large bowl.
3. Stir in eggs and vanilla.
4. Mix well for 2-3 minutes until a creamy consistency is achieved. The mixture should be light brown.
5. Add sunflower oil. Stir well.
6. Mix in flour, salt, and baking soda.
7. Now, time for the best part! Fold in those beloved dark chocolate chips.
8. Line a metal baking sheet with parchment paper. Drop tablespoon-sized balls onto the sheet. Don't forget to give them a little space in between each other; 2 inches apart should do the trick.
9. Bake 10-12 or until the edges are a light golden color. Leave to cool down and you're ready to devour your new favorite cookie recipe.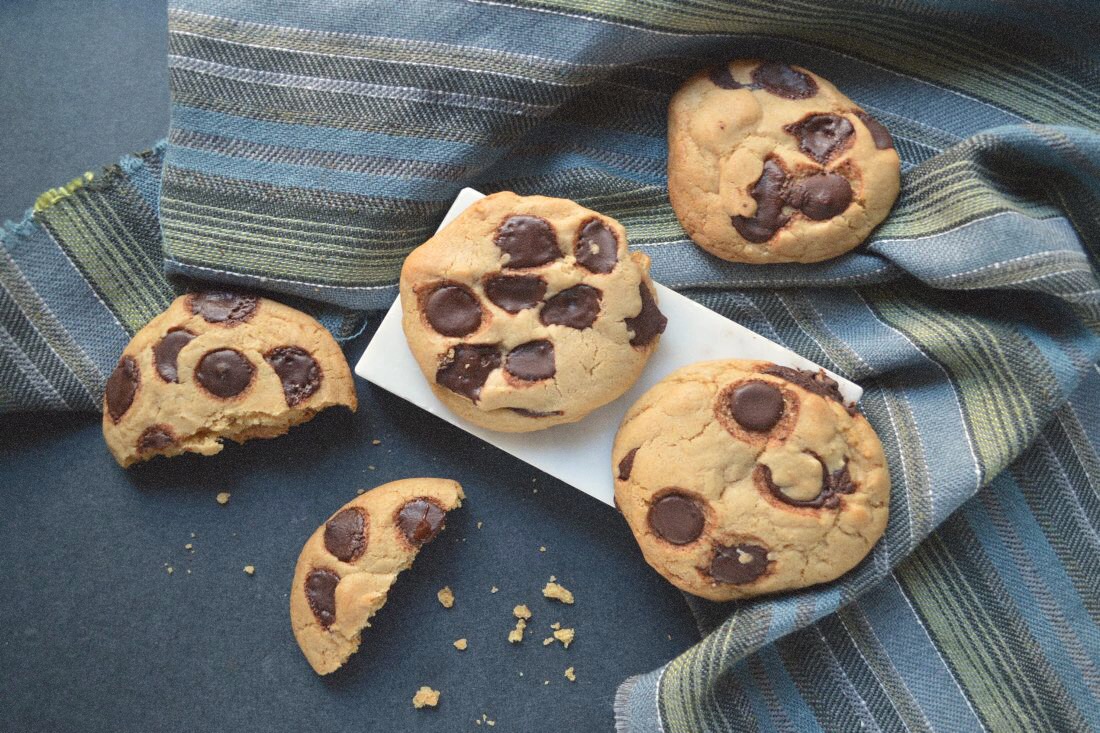 As always, feel free to experiment. Bring in some almonds, peanut butter chips, or blueberries for a tasty alternative. Yum.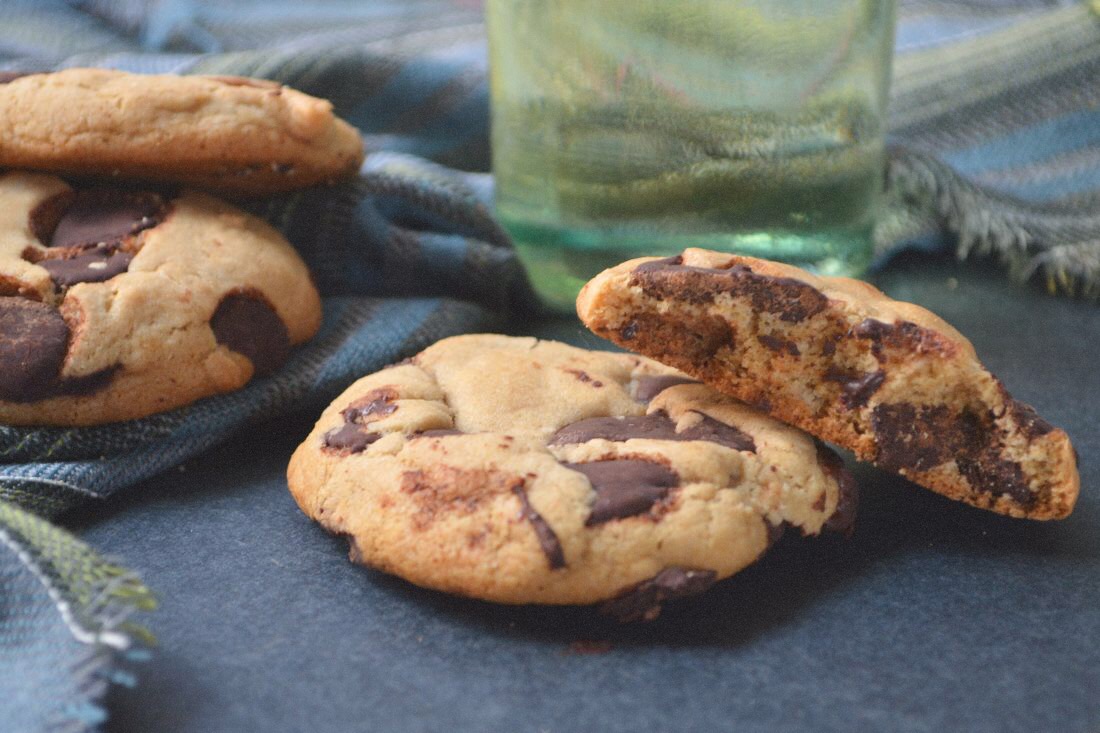 See ya never, basic chocolate chip cookies.
xx K