This morning, I made a pair of Valentino inspired sunglasses. I'm so in love with this project! It's super simple and uses materials (nail art decals) in an unconventional way.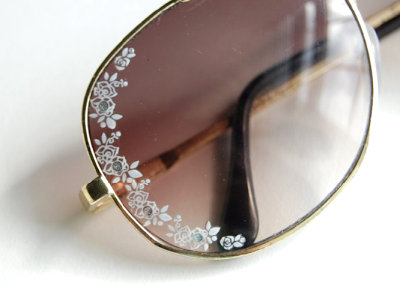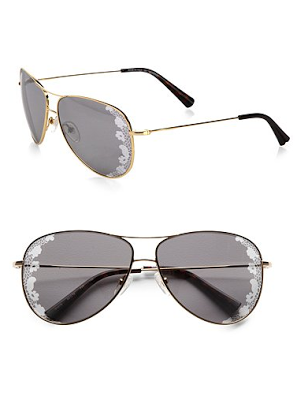 The original
Valentino Lace Aviators
, above, are $295 (photo courtesy of Saks Fifth Avenue). When I came across them yesterday, I couldn't help but think of nail decals; thank you, photographic memory! While the Valentino pair is pushing $300, my DIY version cost me barely $7.
See how I made it below: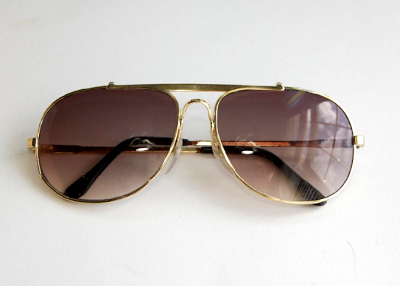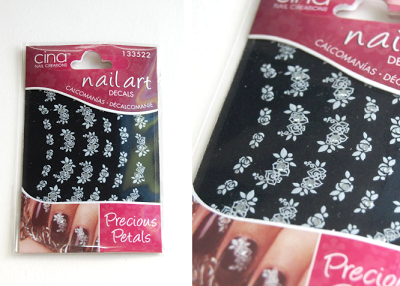 Supplies:
 

Aviator sunglasses

(I purchased mine at Goodwill for $1.99 a few years ago)

Nail art decals in floral or lace designs

(The decals I used were purchased at Sally Hansen Beauty Supply for about $4.50)

Tweezers, optional
 1) Wipe the lens clean before starting. Beginning in the top corner of the lens, apply decals along the edge.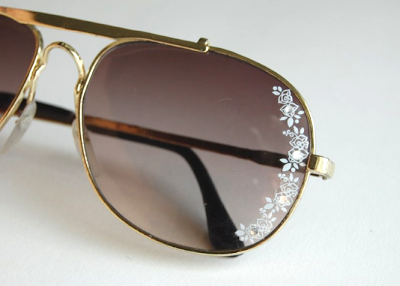 2) You can add as many or as little decals as you'd like. The number of decals will use will also depend on the size and type you are using. I used a total of 4 of the largest decals on one lens.
 3) I decided to accent the "lace trim" with the smallest decals (the tiny roses). I added one to each end.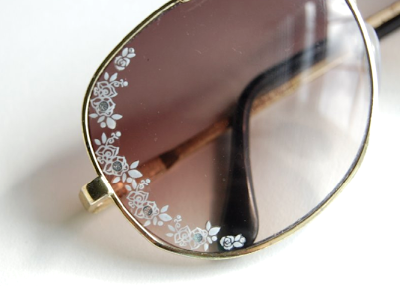 4) Repeat on the other lens.
5) Smooth out the decals and press firmly to secure.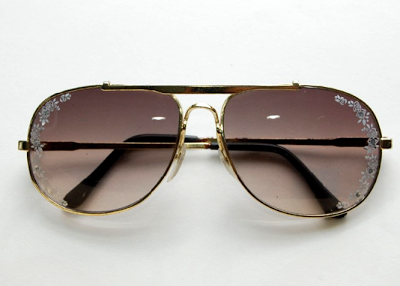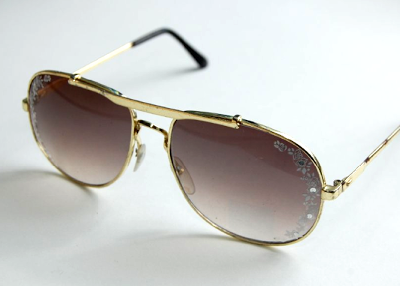 So easy! And for MUCH cheaper than the Valentino pair.