How do you feel about chai tea? Personally, I love it. There is just something so cozy and comforting about the combination of zesty spices and flavors. And when the autumn season comes around, my obsession with chai tea basically doubles in size.
This year, I knew I just had to make a chai-infused body product. I've already made quite a few recipes, like a pomegranate chai ginger fizz and an autumn chai smoothie bowl. I also made baked chai doughnuts for Nature's Earthly Choice, which is a must if you're into chai tea. Yet, despite my adoration for all things chai, I somehow haven't made any toiletries or candles. So, this vanilla chai sugar scrub was born.
Because this project is so easy and inexpensive, it's also a great option for holiday gifts. (It's never too early to start planning, after all.) You might even already have the ingredients in your kitchen.
Here's how to make a DIY vanilla chai sugar scrub:
Vanilla Chai Sugar Scrub
INGREDIENTS:
1/3 cup carrier oil of choice *
4 tablespoons chai tea (about 4 teabags)
2/3 cup brown sugar
2 to 4 teaspoons vanilla extract
* I used grapeseed oil. Use your favorite carrier oil!
DIRECTIONS:
1. Fill 1/3 of a small pot with water. Place a stainless steel bowl on top of the small pot. Make sure the bottom does not touch the water.
2. Warm the water over low heat.
3. In the bowl, combine the oil and 2 tablespoons of chai tea. Mix well.
4. Heat the oil-tea mixture for 30 to 40 minutes, mixing frequently. Make sure the oil never bubbles.
5. Remove from the heat. Let the oil-tea mixture sit for at least 2 hours.
6. Strain the oil through a fine sieve or cheesecloth. Discard the tea.
7. Combine the oil, 2 tablespoons chai tea, brown sugar, and vanilla extract. Add more ingredients according to your liking.
And that's it! How easy, right? This sugar scrub will keep for about a year. Store it in a cool, dry place.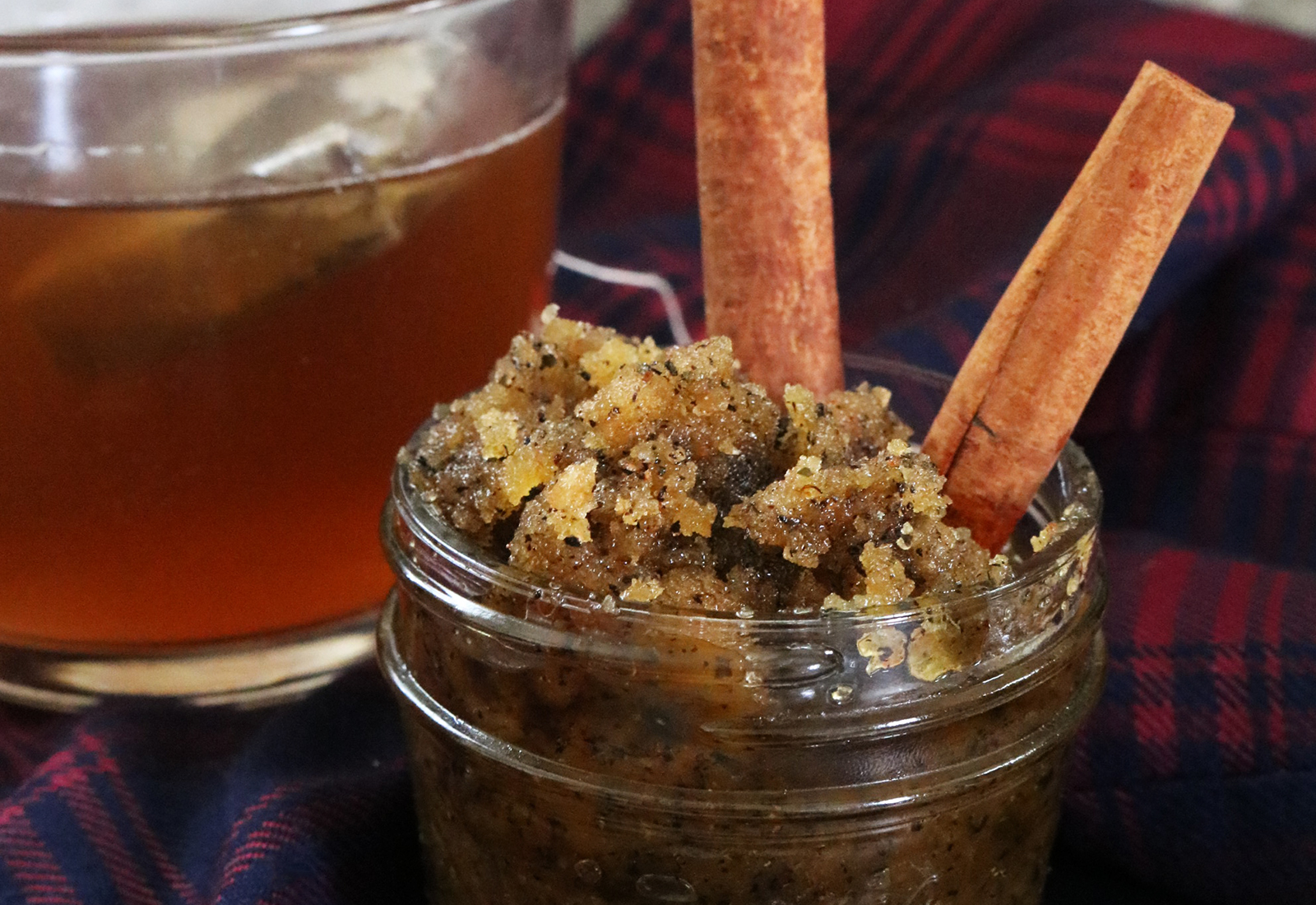 To use it, simply take a small amount and scrub it on your skin, working in circular motions. You can also use it as a lip scrub.
If you're all about homemade body scrubs and toiletries, you'll love these lip scrubs that I've made over the years. By now, I think I have one for every season.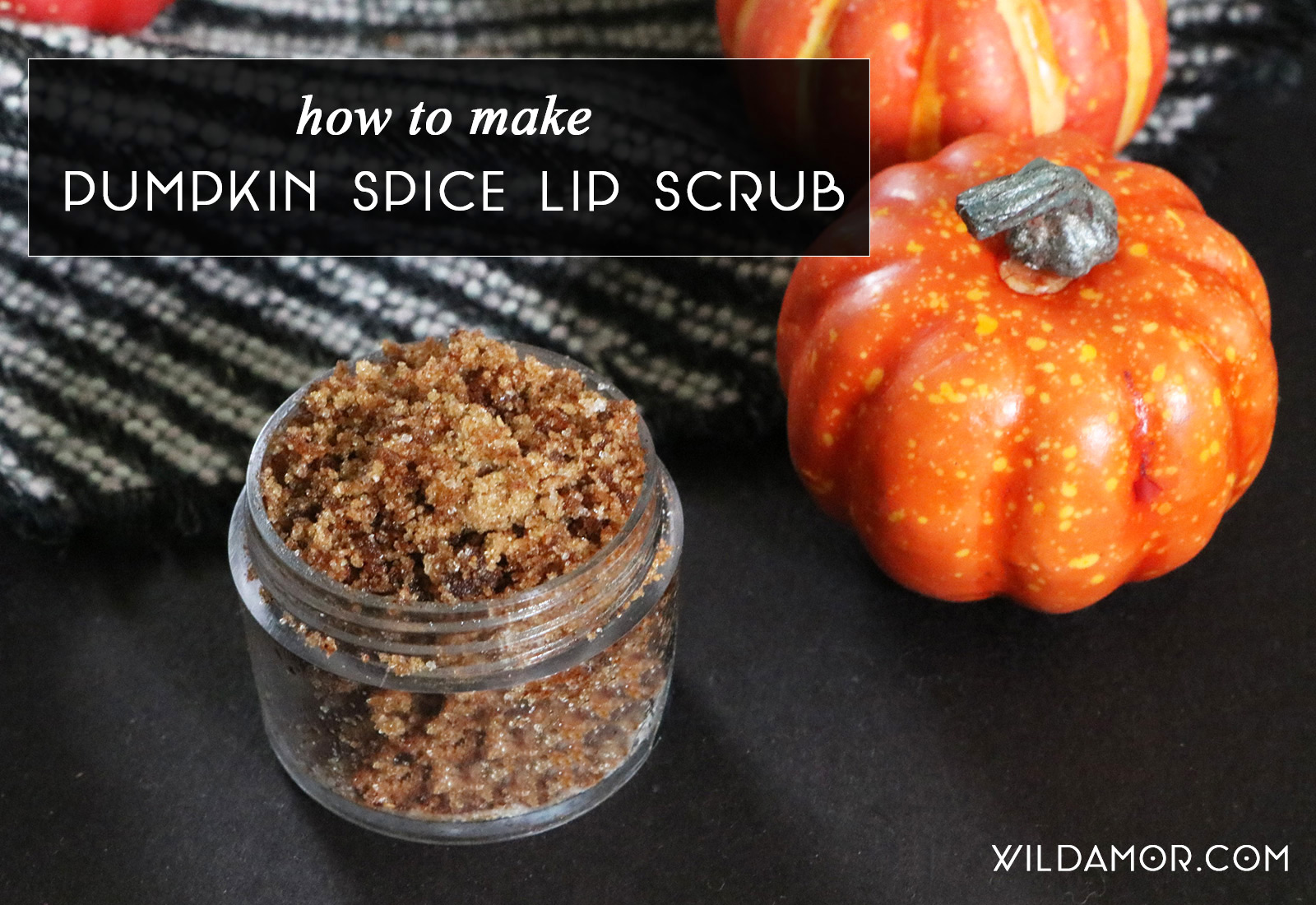 Much like chai, pumpkin is a must during this time of the year. This pumpkin spice lip scrub was actually the first one I ever made. (Wild Amor)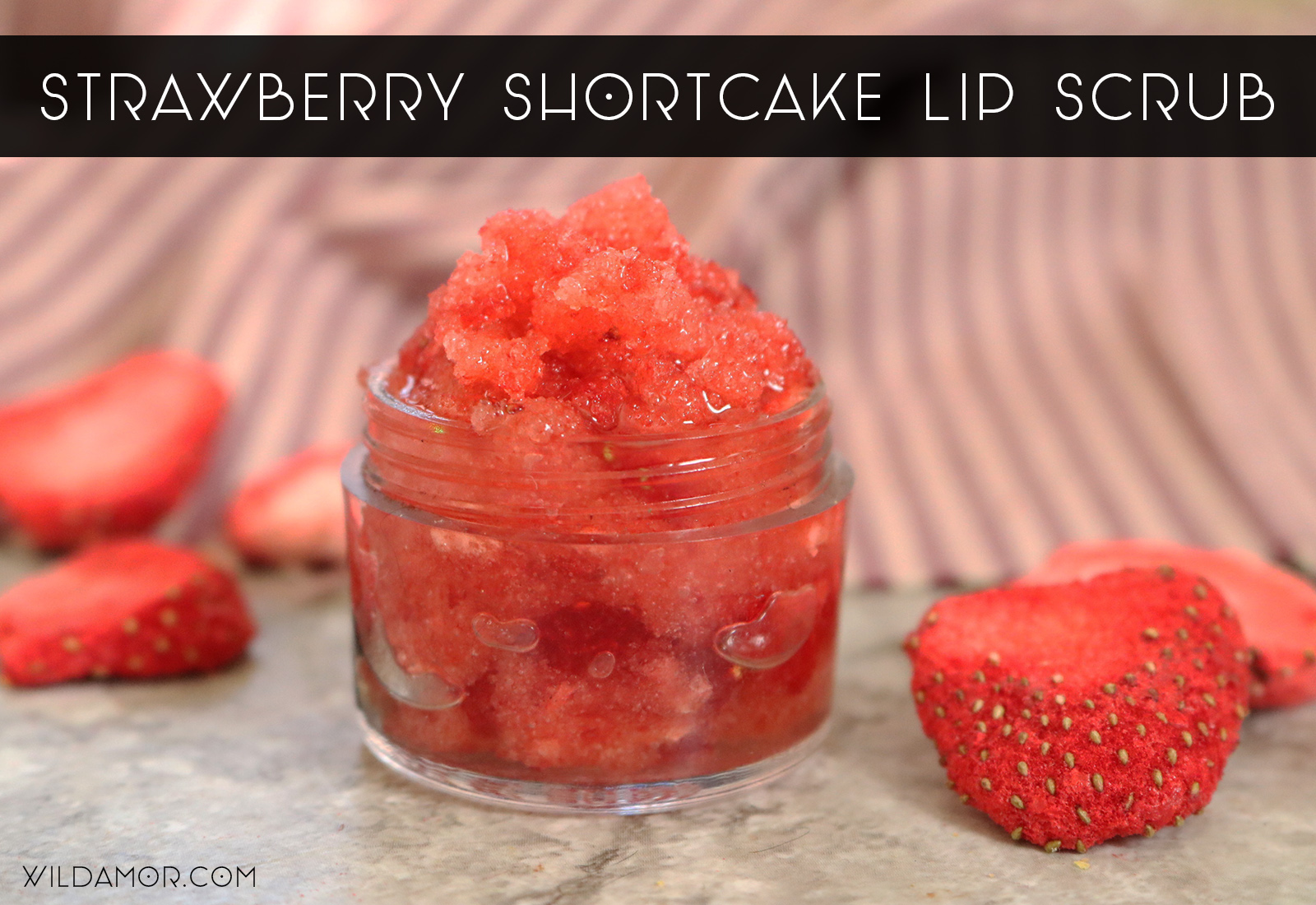 In this strawberry shortcake lip scrub, freeze-dried strawberries are the star of the show. I swear, it's so hard to not eat this entire thing. (Wild Amor)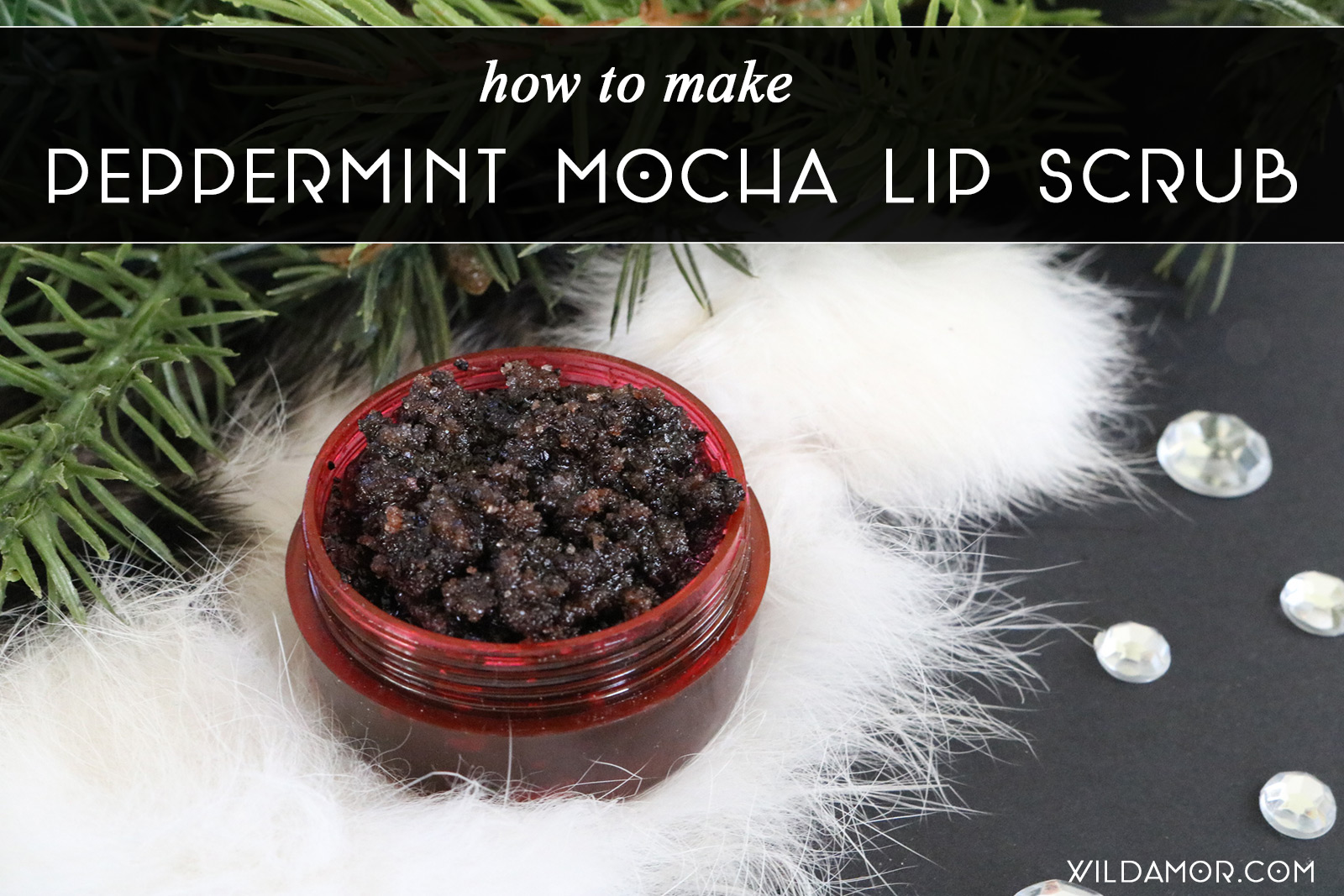 If you're already dreaming about winter and the holiday season, make this peppermint mocha lip scrub. The best part? It's made with coffee grounds. Yes please. (Wild Amor)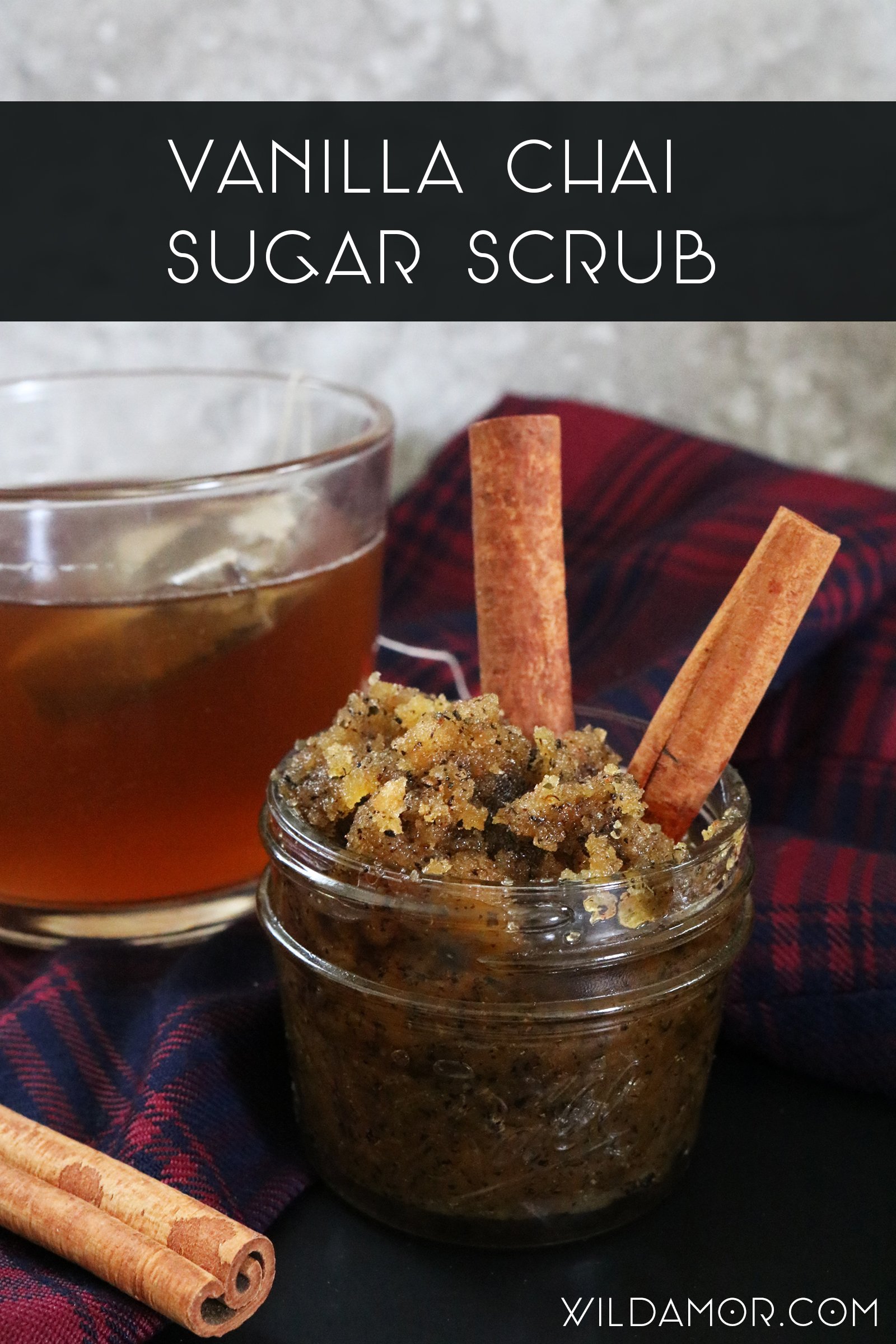 Happy autumn crafting,
xx K