Pumpkin hummus is a thing. Hummus chicken is also a thing. If these dishes were to have a baby, I'm thinking it would look something like this pumpkin hummus chicken recipe.
Besides, around this time of the year, seasonal ingredients are always in the back of my mind. I am constantly trying to figure out how to "autumn-ify" my favorite recipes. And when I discovered how easy it is to make baked hummus chicken, the possibility of a pumpkin version instantly came to mind.
The best part is that you can use plain store-bought hummus. Obviously, you can always make your own from scratch, but it's not a necessity. The real magic happens when you combine pumpkin puree with plain hummus and spread it on the chicken before baking. I served it with brown rice with cooked sweet potato and kale, but you can also pair it with salad or pasta of your choice.
Ready to feel all the fall vibes? Learn how to make this pumpkin hummus chicken recipe, below.
Pumpkin Hummus Chicken
Ingredients:
4 chicken breasts, boneless & skinless
1/2 cup canned pumpkin
1/2 cup plain hummus
Salt and pepper, to taste
Olive oil for greasing
Directions:
1. Pre-heat the oven to 450 degrees Fahrenheit. Grease a baking dish and set aside.
2. With a paper towel, pat the chicken dry. Place in the baking dish.
3. Sprinkle with salt and pepper.
4. In a bowl, combine the pumpkin and hummus. Mix well.
5. Spread pumpkin hummus on each chicken breast.
6. Bake for 25 to 30 minutes or until completely cooked. Sprinkle with oregano, parsley, and/or grated Parmesan.
7. Serve with brown rice, pasta, and/or veggies of your choice.
* You can cook a separate dish of veggies at the same time. A few ideas include sliced carrots, peppers, sweet potatoes, and zucchini. Depending on the vegetables you choose, they'll need 15 to 30 minutes to cook. The veggies are ready to eat once they are tender.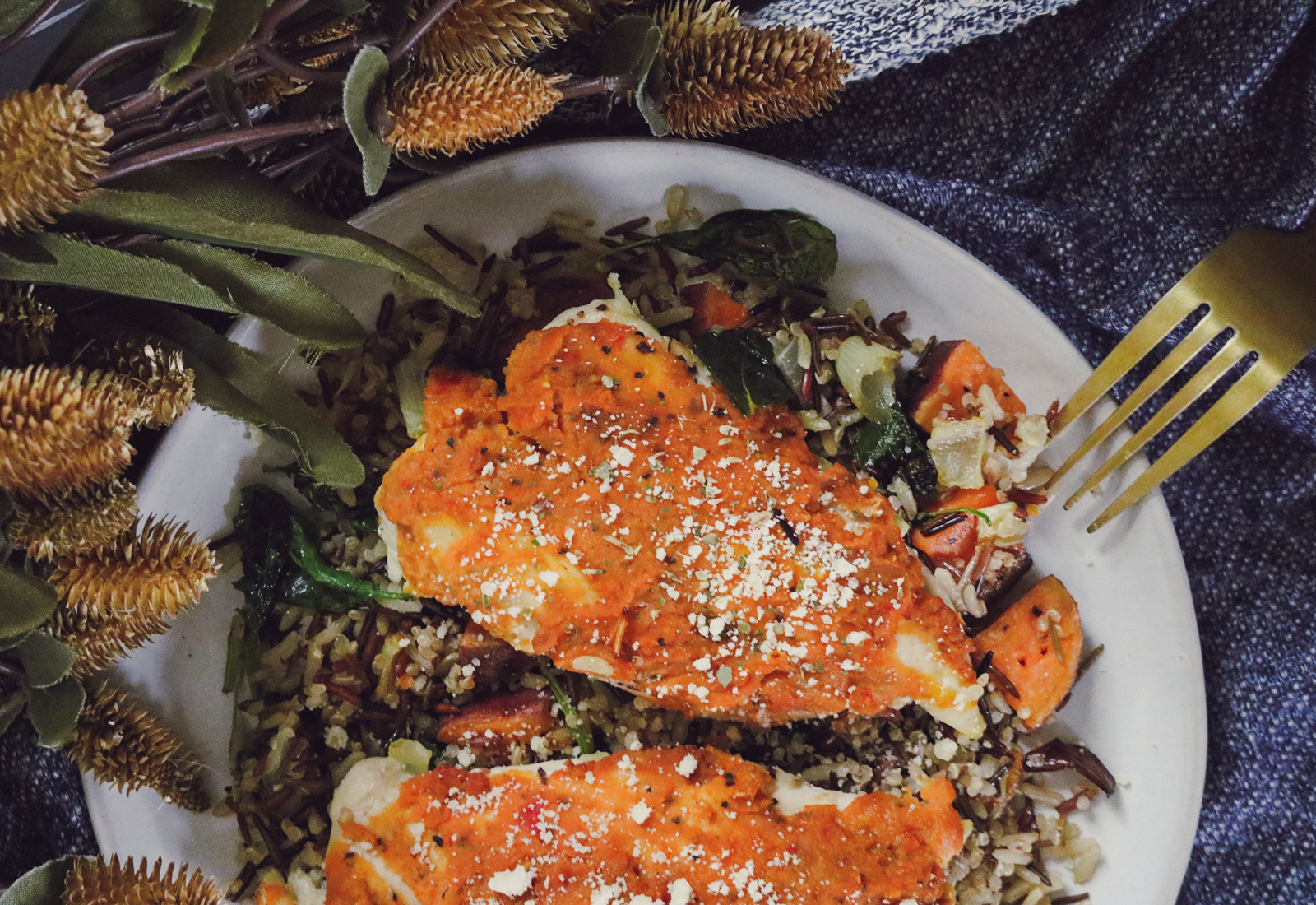 In this particular recipe, I tossed brown rice with sauteed sweet potato, onion, and kale. I topped it off with grated Parmesan and more spices, but feel free to experiment. Either way, this recipe looks like autumn… so I can't complain.
Looking for more pumpkin goodness? Check out these favorites from the last few years:
Who needs frozen veggie burgers when you can make these pumpkin couscous cakes? They are ah-mazing in a huge leaf of kale or even by themselves. (Wild Amor)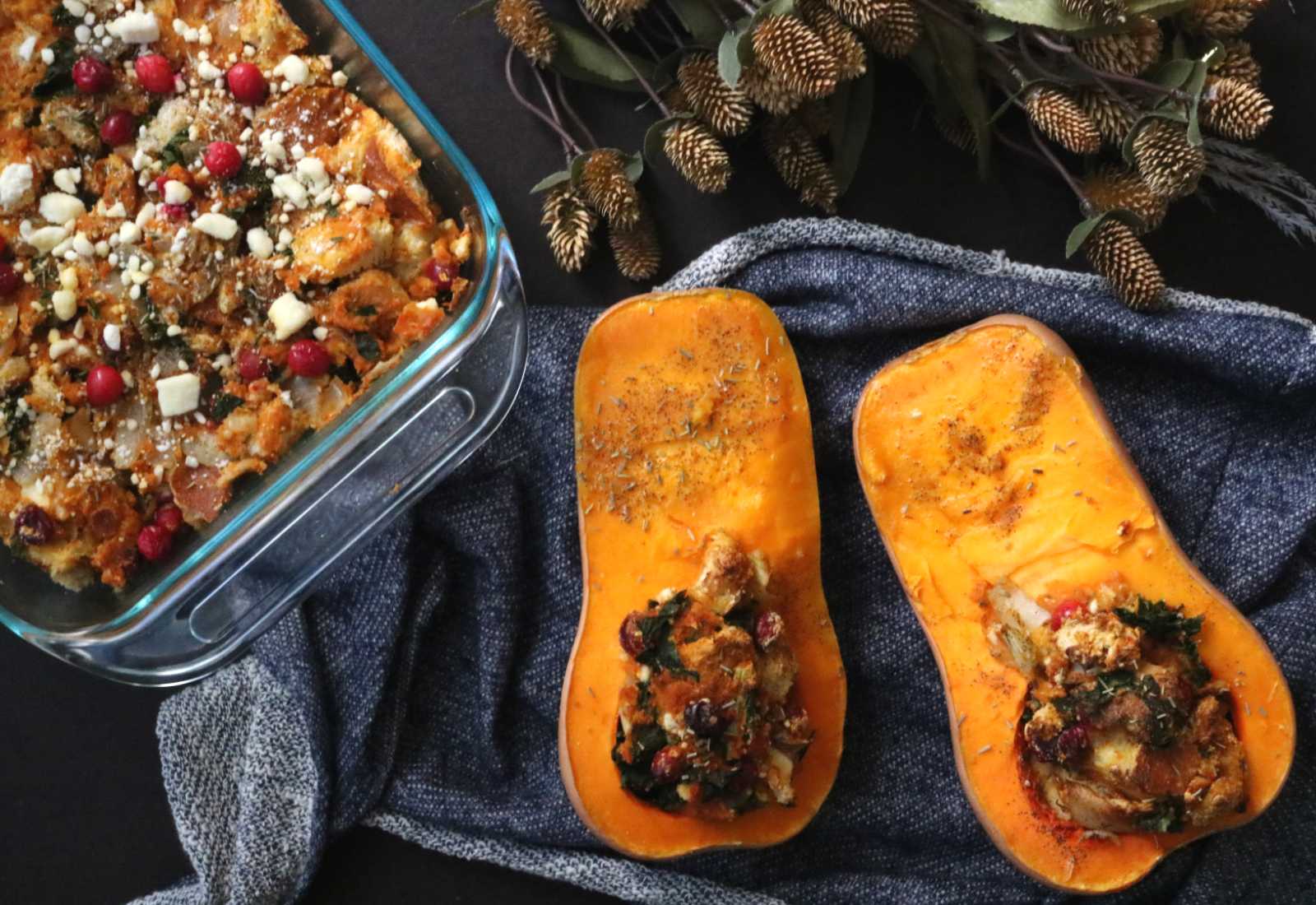 Yes, this pumpkin, kale and feta stuffing was baked in an actual butternut squash. And yes, it tastes just as good as it looks. (Wild Amor)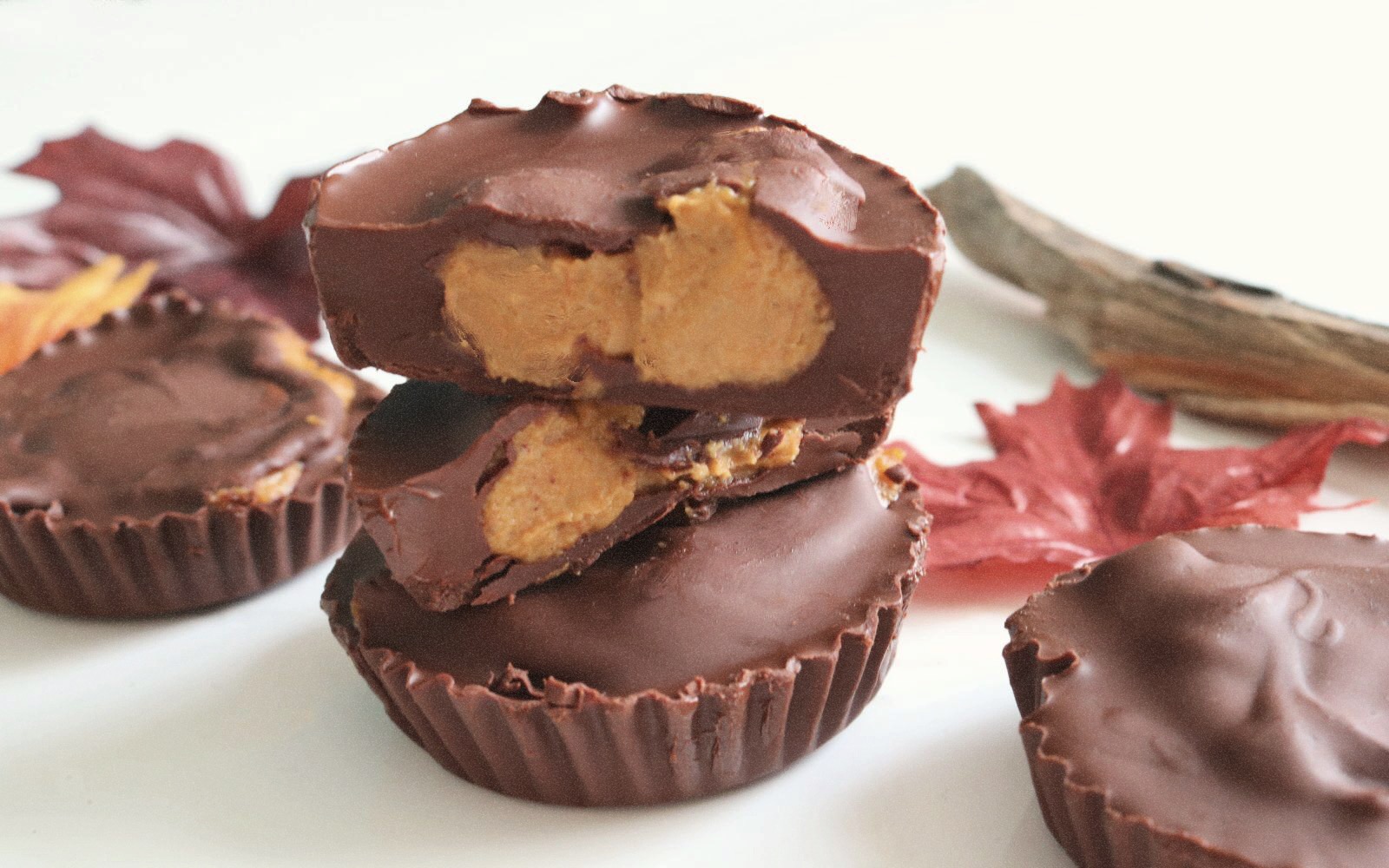 Reese's Peanut Butter Cups have nothing on these pumpkin sunflower butter cups. Note to self: Make these again ASAP. (Wild Amor)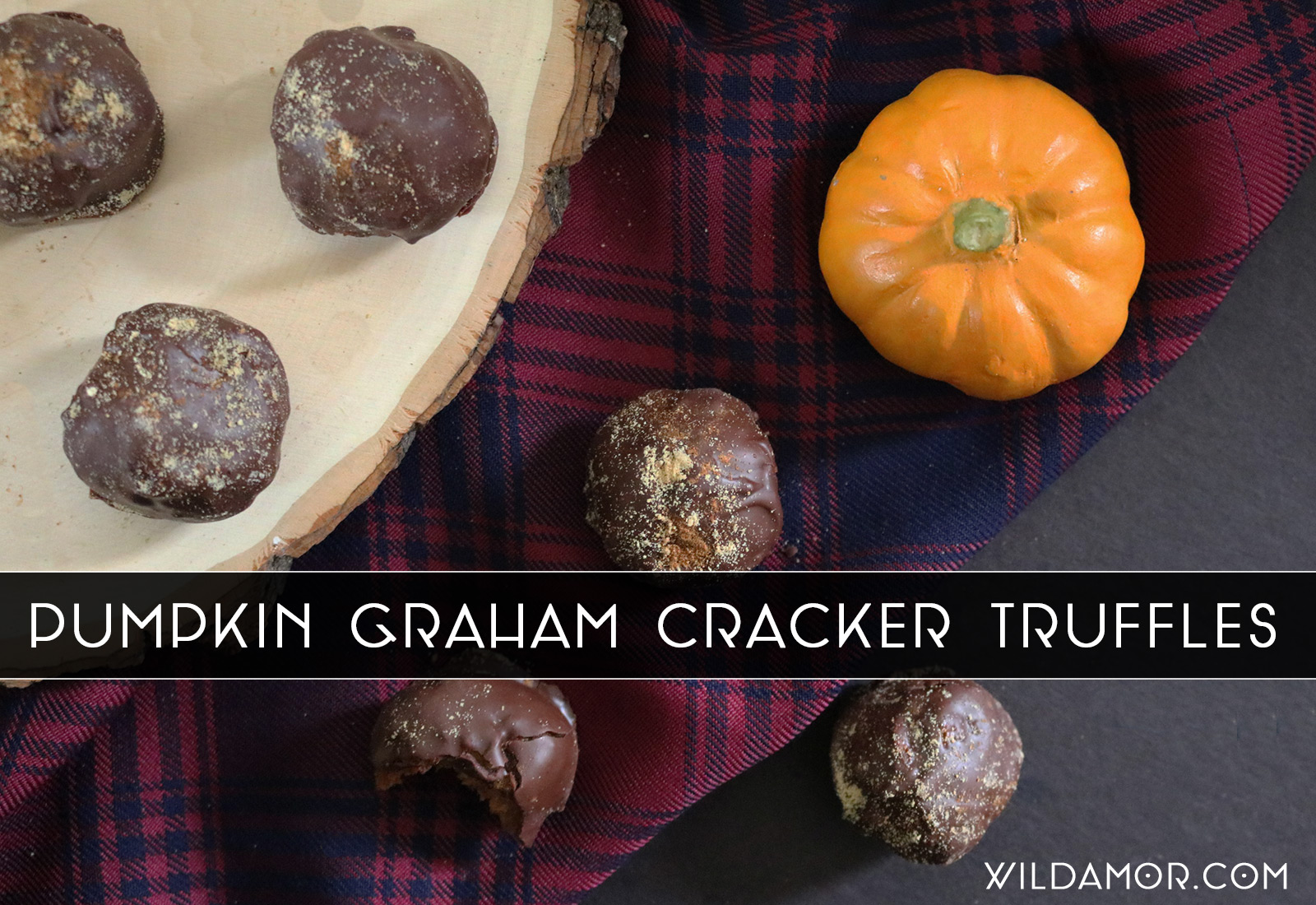 If you're a fan of graham crackers, you'll adore these pumpkin graham cracker truffles. For even more autumn-inspired flavor, you can even use gingersnap cookies instead of graham crackers. (Wild Amor)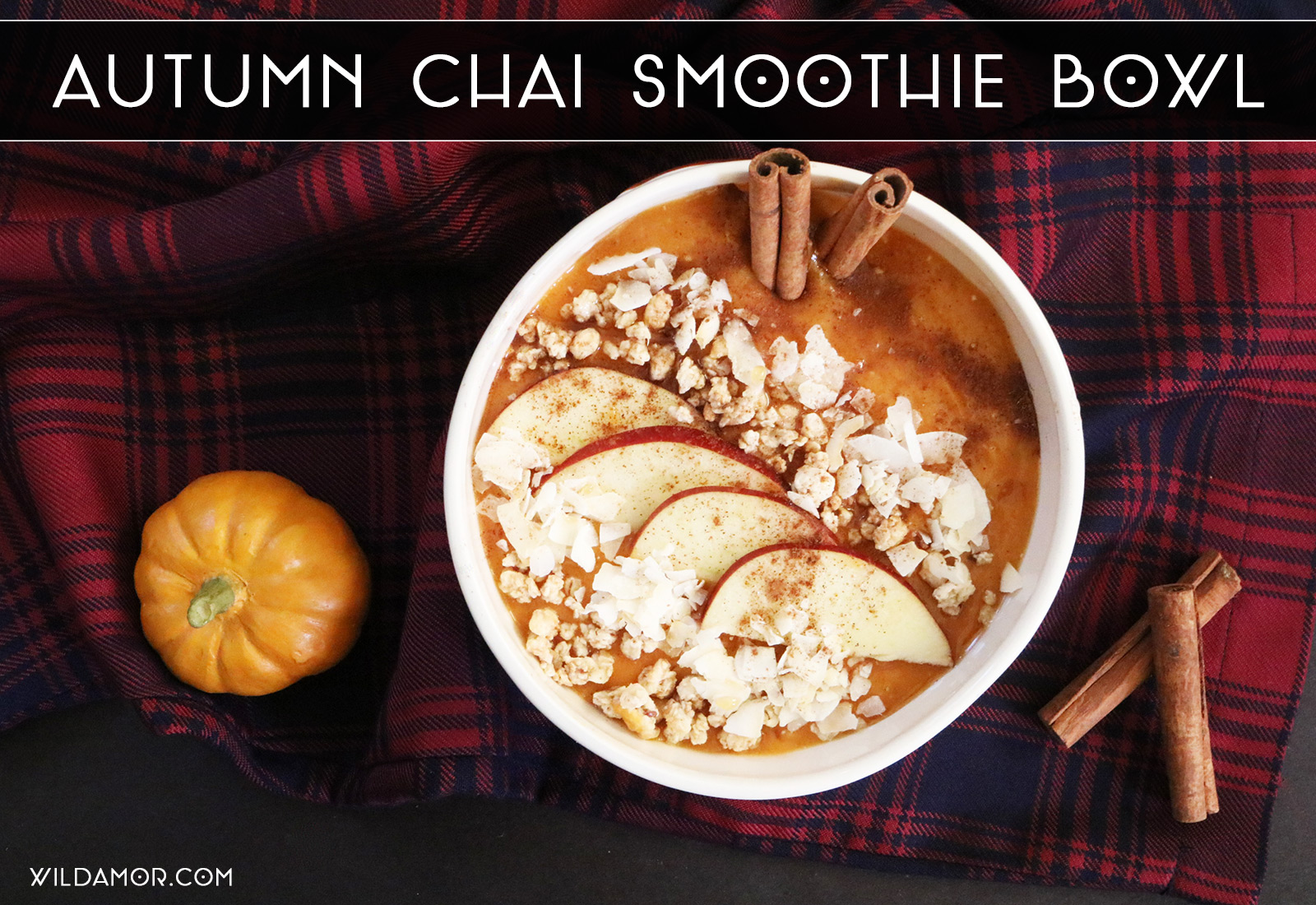 Why do tropical fruits get to have all the fun? This autumn chai smoothie bowl is the perfect way to get your smoothie bowl fix with a seasonal spin. (Wild Amor)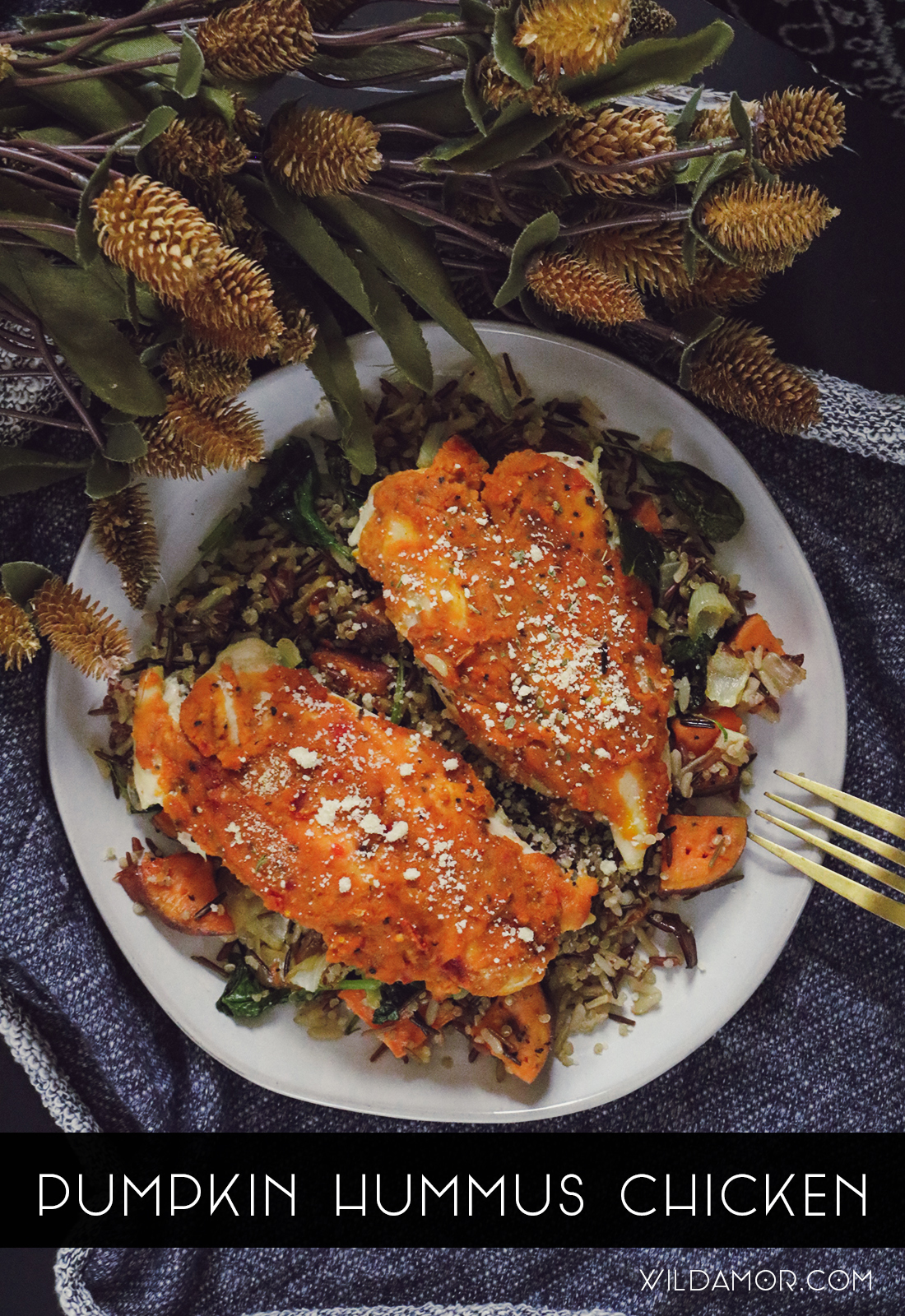 I can't wait to share more autumn tutorials over the next few months. Happy fall cooking!
xx K