There's something so satisfying about making healthy(ish) versions of your favorite treats. To me, it's like killing two birds with one stone: Your sweet tooth and body are satisfied. And while I'll be the first to admit that these desserts usually don't taste like their "normal" counterparts, they're still delicious and easy to make. Count me in!
Luckily, it's pretty easy to transform standard desserts these days. It comes down to using the right ingredients and techniques. For instance, this baked carrot cake maca doughnut recipe uses maca powder, one of my favorite superfood ingredients. I usually add it to ginger berry smoothies, but I knew I had to try it in a baked good. And so this recipe was born.
Baking — instead of deep frying — makes a huge difference, too. It's not only a healthier cooking method, but easy to clean up, too. What more can you ask for?
Ready to make a batch of donuts in the comfort of your own home? Check out the recipe, below.

Baked Carrot Cake Maca Doughnuts
INGREDIENTS:
½ cup all-purpose flour
½ cup whole wheat flour
½ cup organic cane sugar
1 teaspoon baking powder
¼ teaspoon salt
1 teaspoon ground cinnamon
¼ teaspoon ground nutmeg
2 tablespoons Nature's Earthly Choice™ Maca Powder
2 tablespoons olive oil
½ cup coconut milk
2 eggs
1 teaspoon pure vanilla extract
¼ cup shredded coconut
1 ½ cups grated carrots
Butter or oil for greasing
DIRECTIONS:
Pre-heat the oven to 375 degrees Fahrenheit. In a large bowl, combine the flours, sugar, baking powder, salt, cinnamon, nutmeg, and maca. Mix well.
In a separate bowl, combine the olive oil, milk, eggs, and vanilla.
Slowly add the wet ingredients to the dry ingredients.
Roughly chop the shredded coconut and grated carrots. Fold into the batter.
Scoop into a greased doughnut pan, filling up ¾ of each cavity.
Bake for 10 to 12 minutes or until a toothpick comes out clean. Serve with cream cheese frosting and toasted coconut, if desired. (PS: You totally should.)
I may or may not have eaten these for breakfast (and dessert) all week.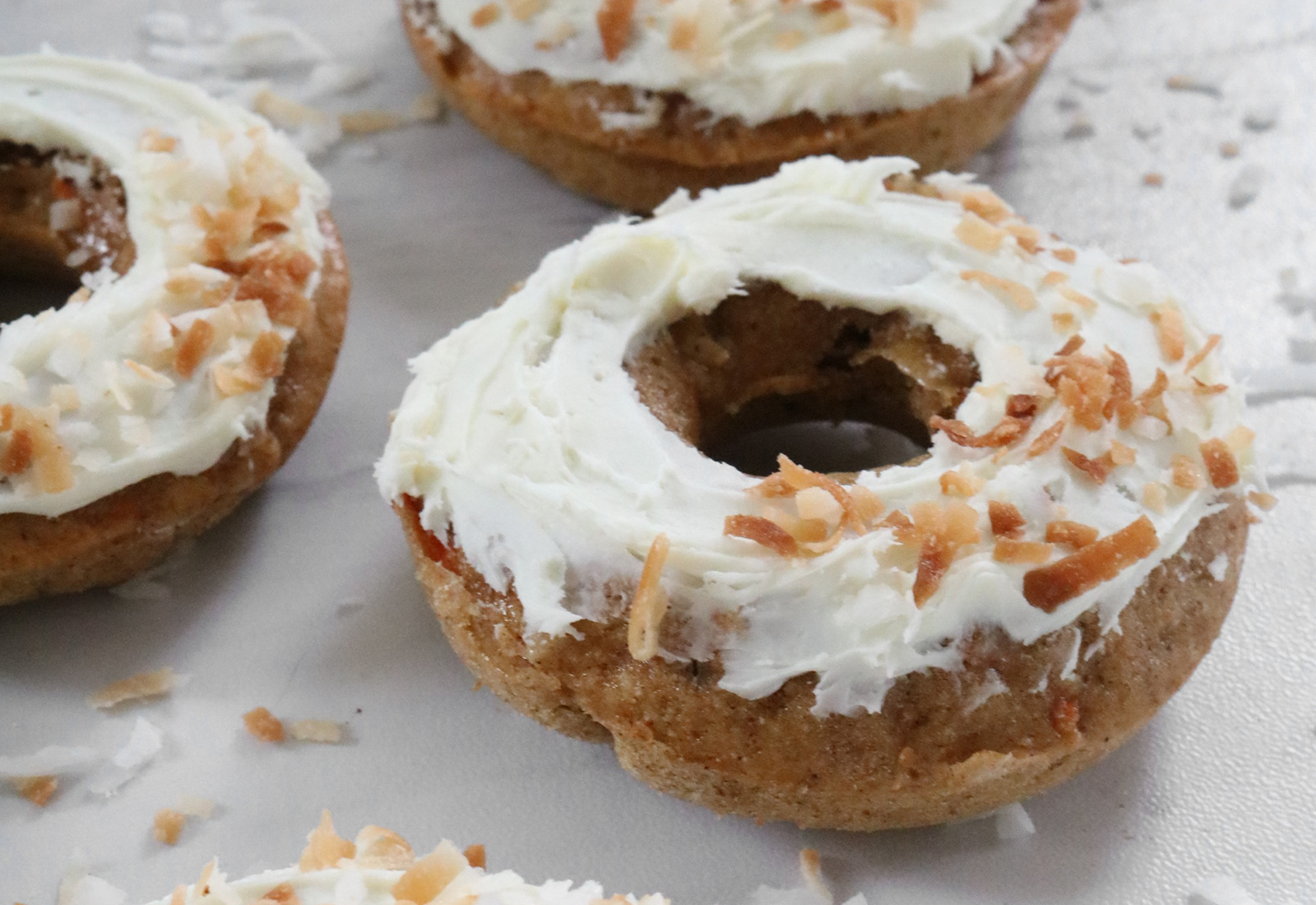 For more tasty maca powder recipes by yours truly, visit Nature's Earthly Choice!
But why stop there? From acai to goji berry, it's possible to infuse so many types of foods with an extra boost of nutrition. Here are a few of my favorites!
From acai powder to oats, these acai cottage cheese pancakes are jam-packed with awesome nutrients. The cottage cheese makes them super moist and fluffy, too. (Wild Amor)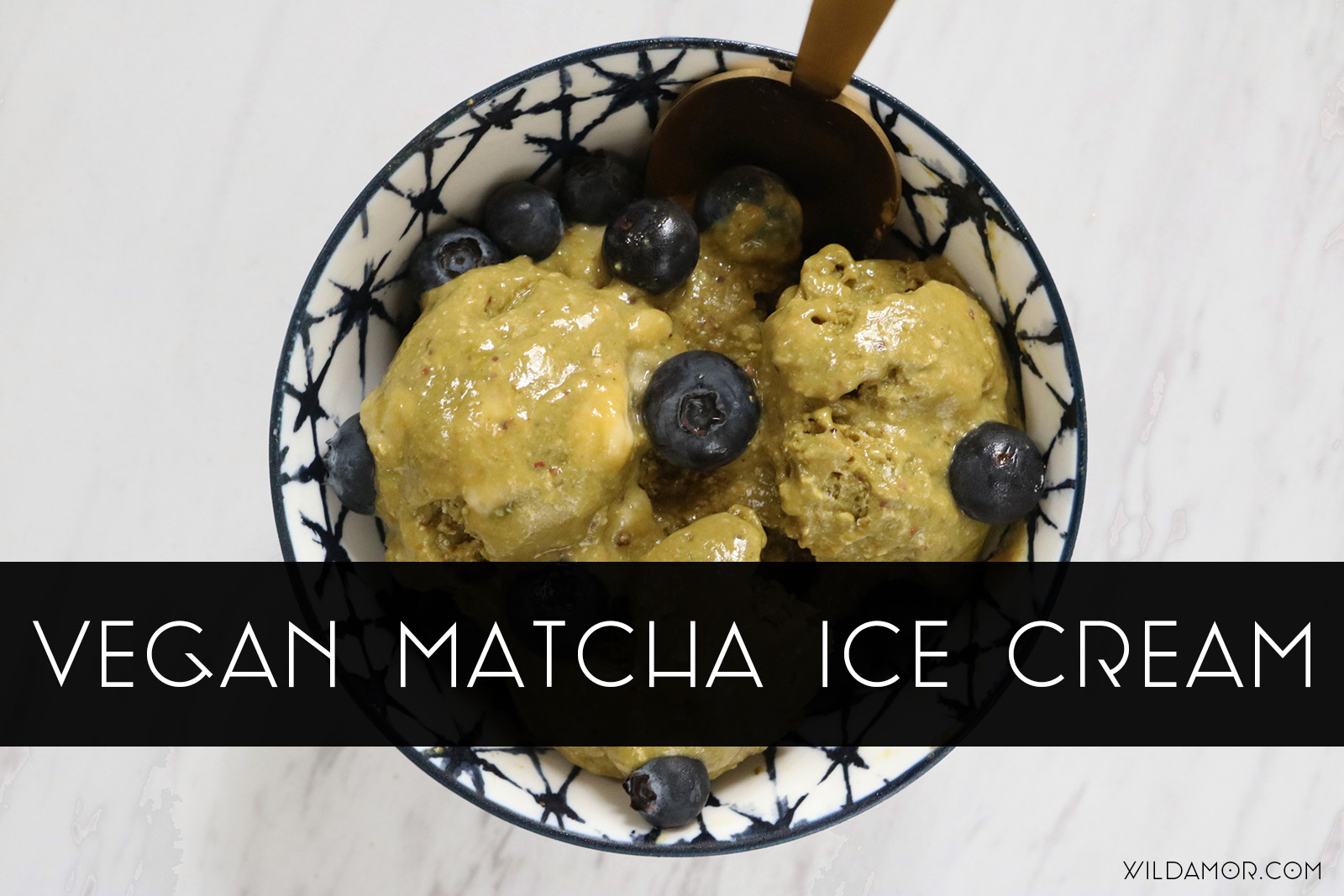 The banana "nice cream" trend is here to stay, and I'm so here for it. Personally, I love this vegan matcha ice cream recipe! (Wild Amor)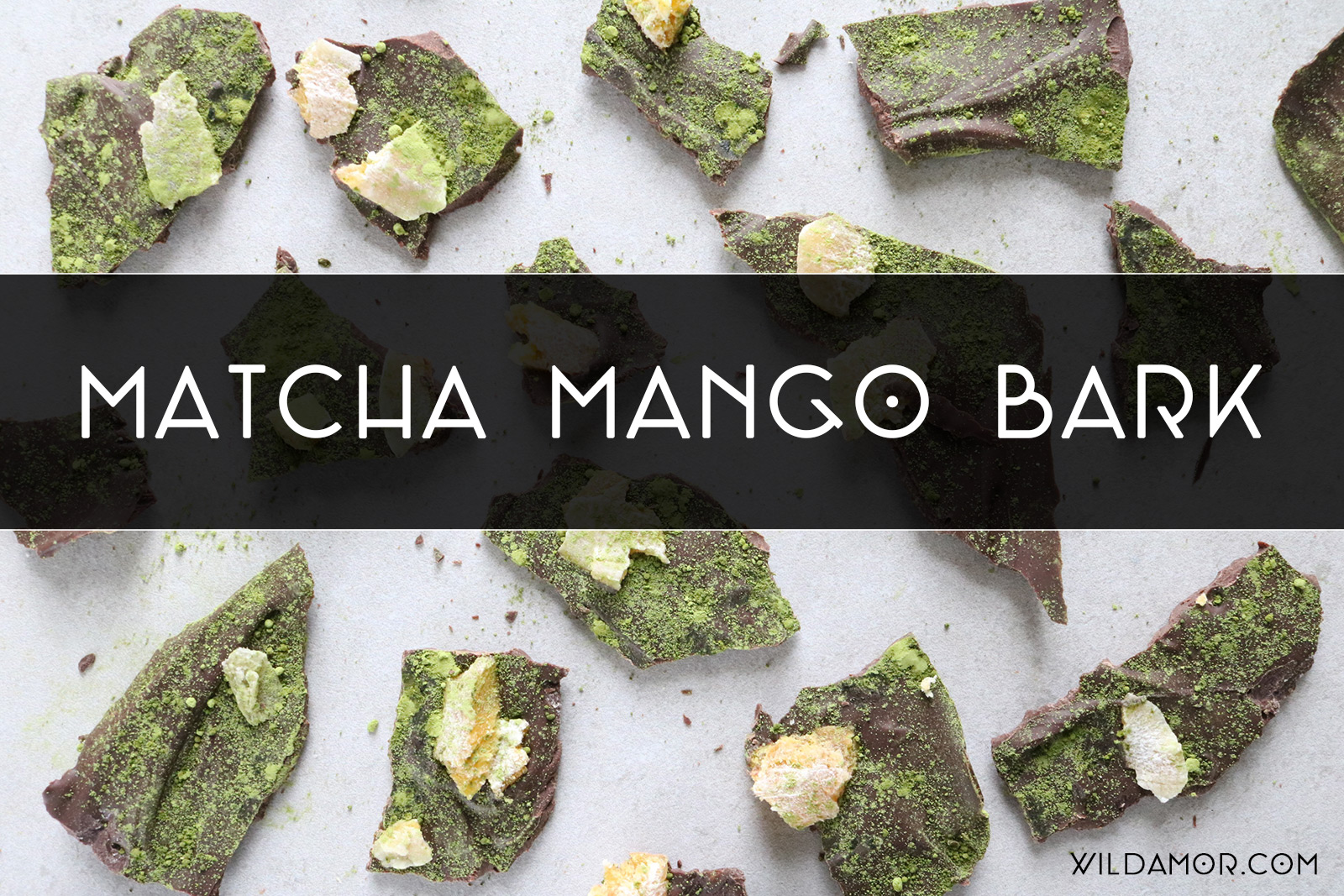 When it comes to recipes that I make on the regular, this matcha mango bark is always on the list. So, when I have a hankering for something sweet, I have a healthy treat on hand. (Wild Amor)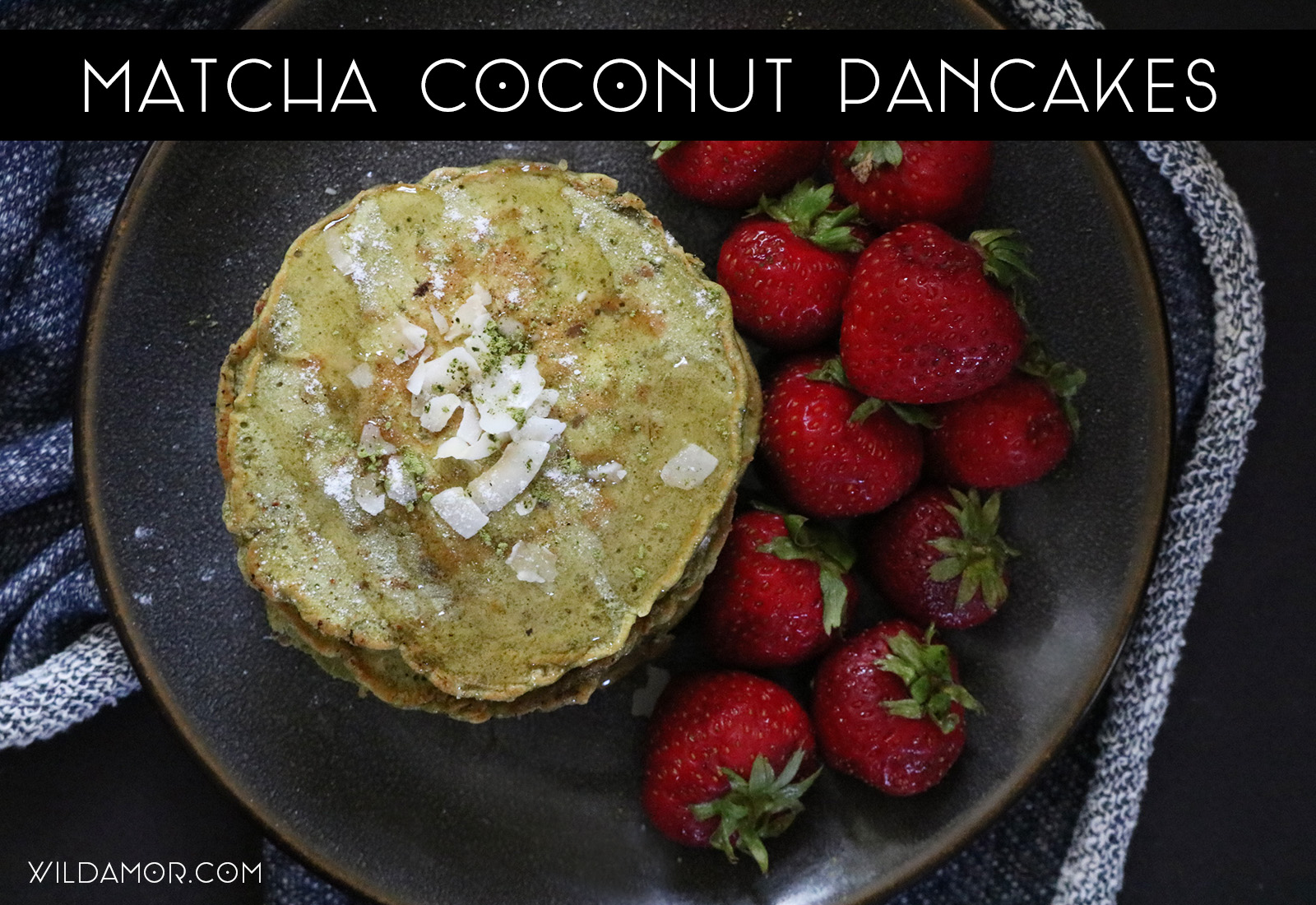 Another matcha recipe? You bet. This matcha coconut pancake recipe pairs so well with berries, coconut flakes, and honey. (Wild Amor)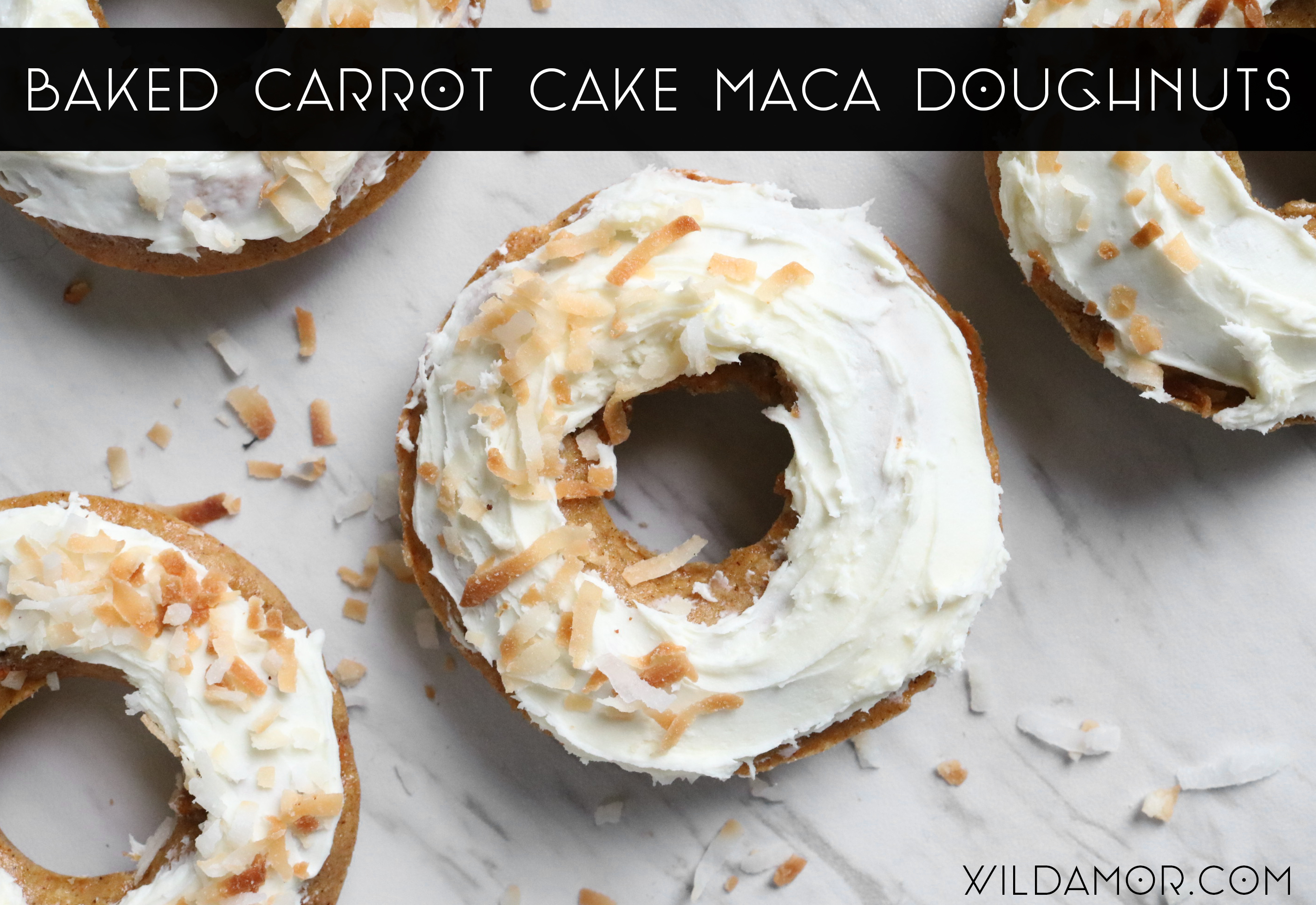 Happy doughnut baking!
xx K