Skulls, pumpkins, and plants… what a surprise, right? This Halloween DIY tutorial can be made in just a few steps, making it perfect when you have that crafting itch. It's also awesome when you realize Halloween is right around the corner and you need party decor. Although, if you're anything me, you will probably be displaying this beauty all year round. One might argue most foliage in the fall isn't green, but let's not get technical. You know I love a good DIY succulent project. To make this centerpiece with faux succulent stems, check out the pumpkin centerpiece tutorial, below.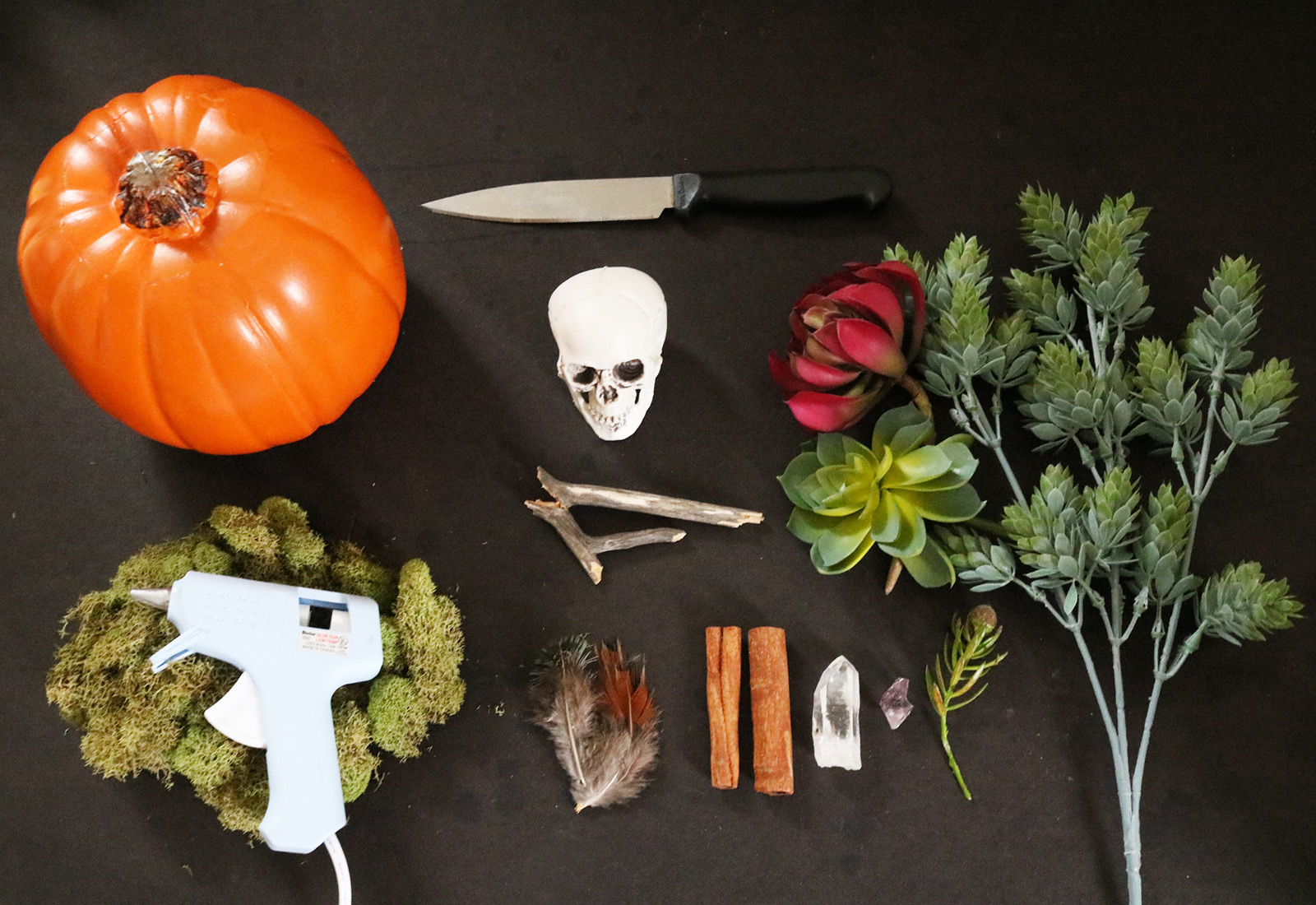 Supplies:
Faux carvable pumpkin
Craft knife
Fake mini skull
Faux single succulents
Faux succulent stems
Preserved reindeer moss
Feathers, cinnamon sticks, twigs, crystals, etc. (optional)
Hot glue gun
Scrap fabric, paper, or packing peanuts (whatever you have on hand!)
Heavy-duty pliers (if needed)
I purchased the carvable pumpkin, mini skull, and single succulents from Michael's. The succulent stems are from A.C. Moore. Reindeer moss can be found in the floral section of almost any craft store.
1. Using the craft knife, carefully carve a circle out of the top of the pumpkin. Stuff the pumpkin with scrap fabric, paper, or packing peanuts. This is an awesome way to use up those leftovers.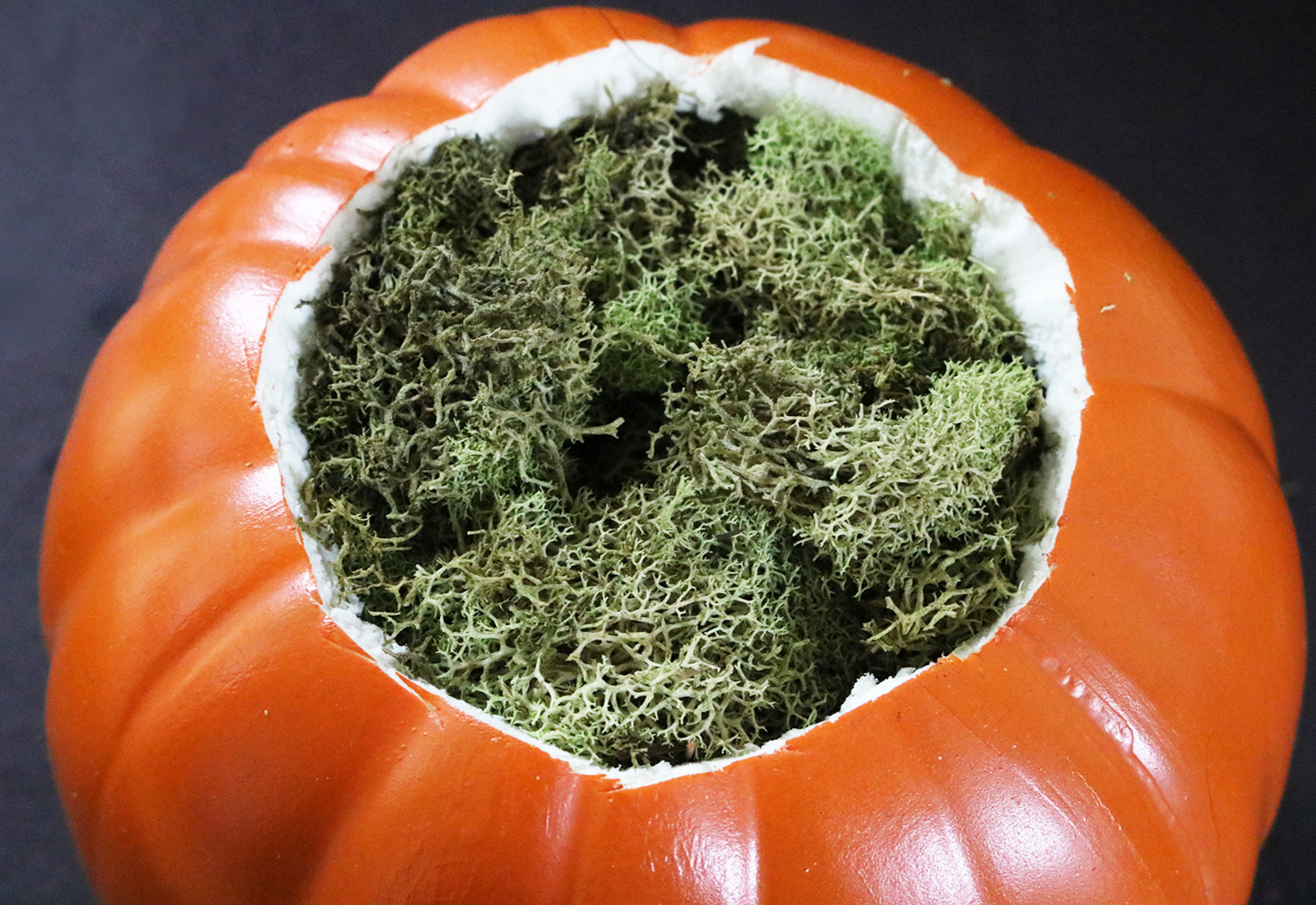 2. Add a drizzle of hot glue. Cover the insides with a layer of moss.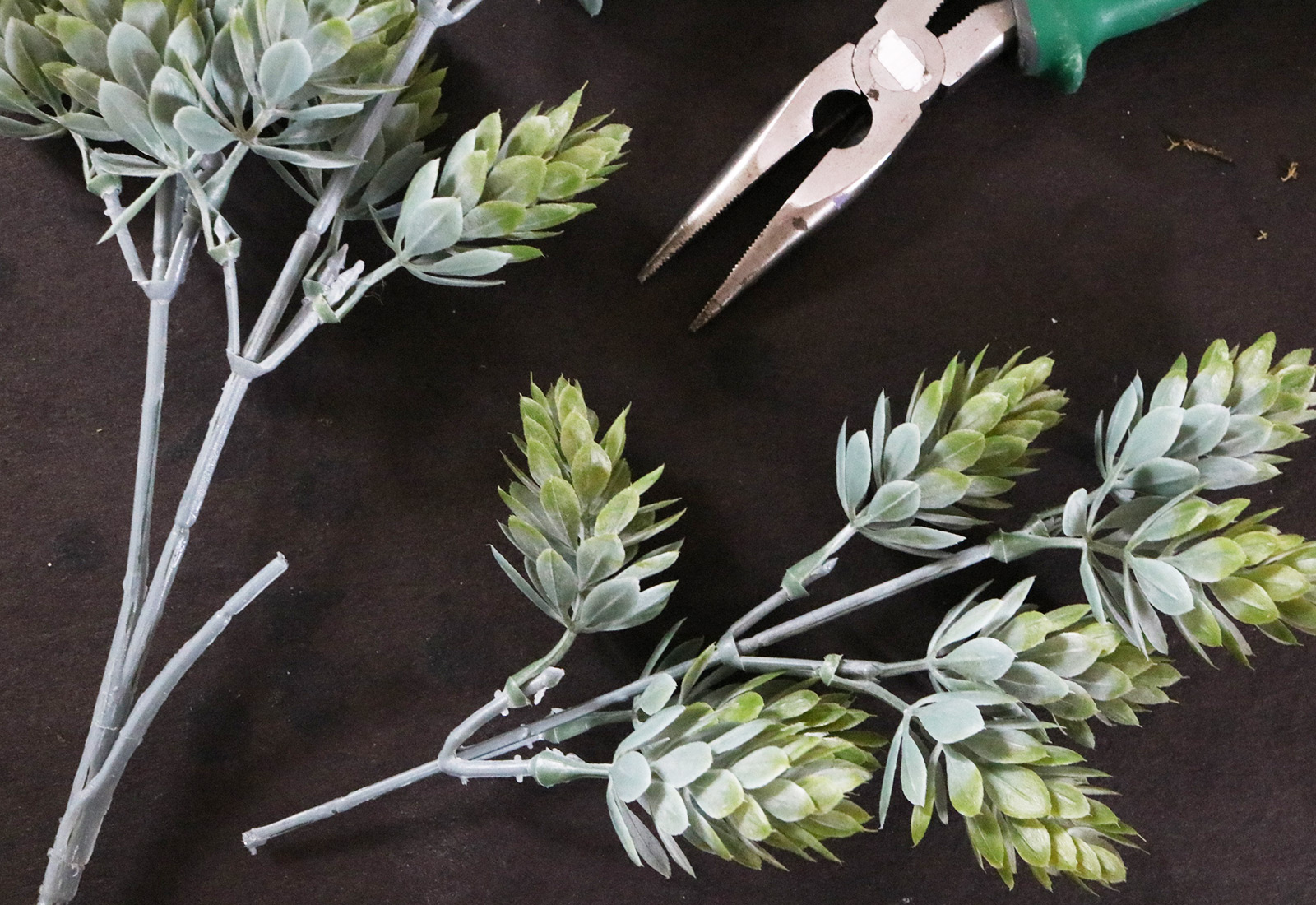 3. If you haven't already, use heavy-duty pliers to snip the succulent stems apart. Trim the stems into shorter pieces.
4. Arrange the succulent stems, fanning them out to add volume. Add the single succulents until you like how it looks.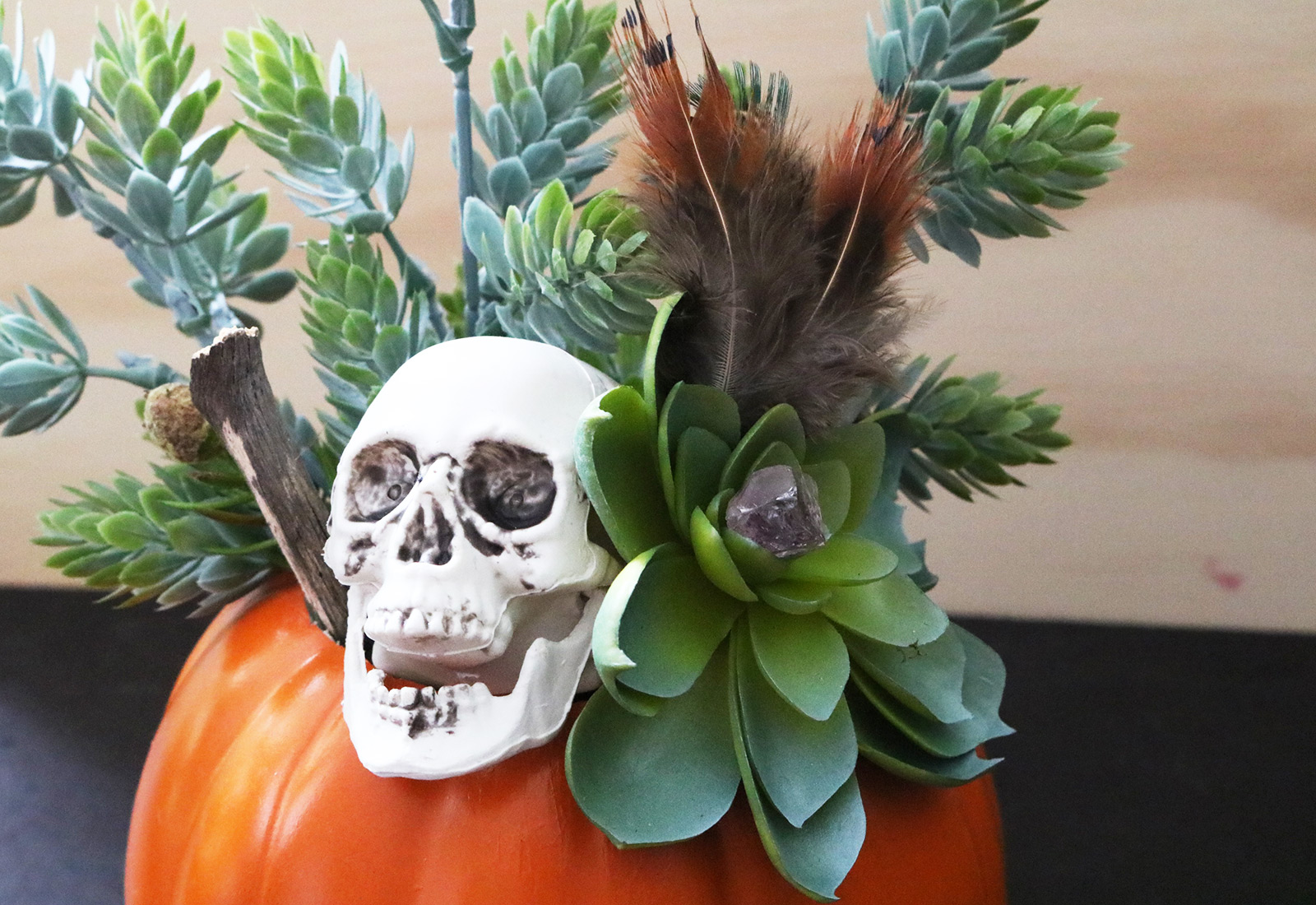 5. Hot glue a mini skull into place. If you'd like, arrange extra embellishments like twigs and cinnamon sticks. I also glued a small crystal to the center of the succulent, along with a few feathers. (Again, it's another solid way to use leftover materials.)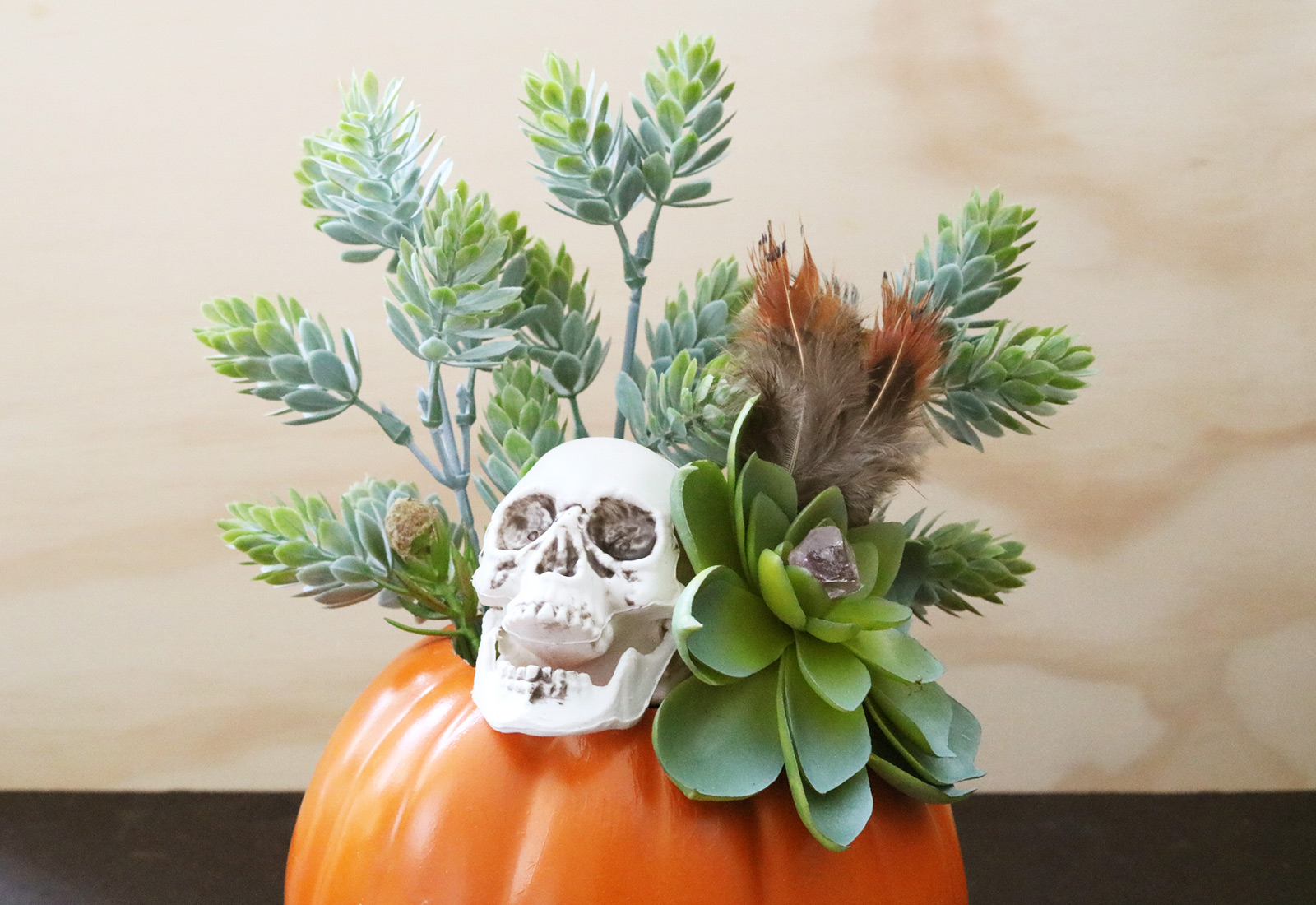 That's it! I'm in love.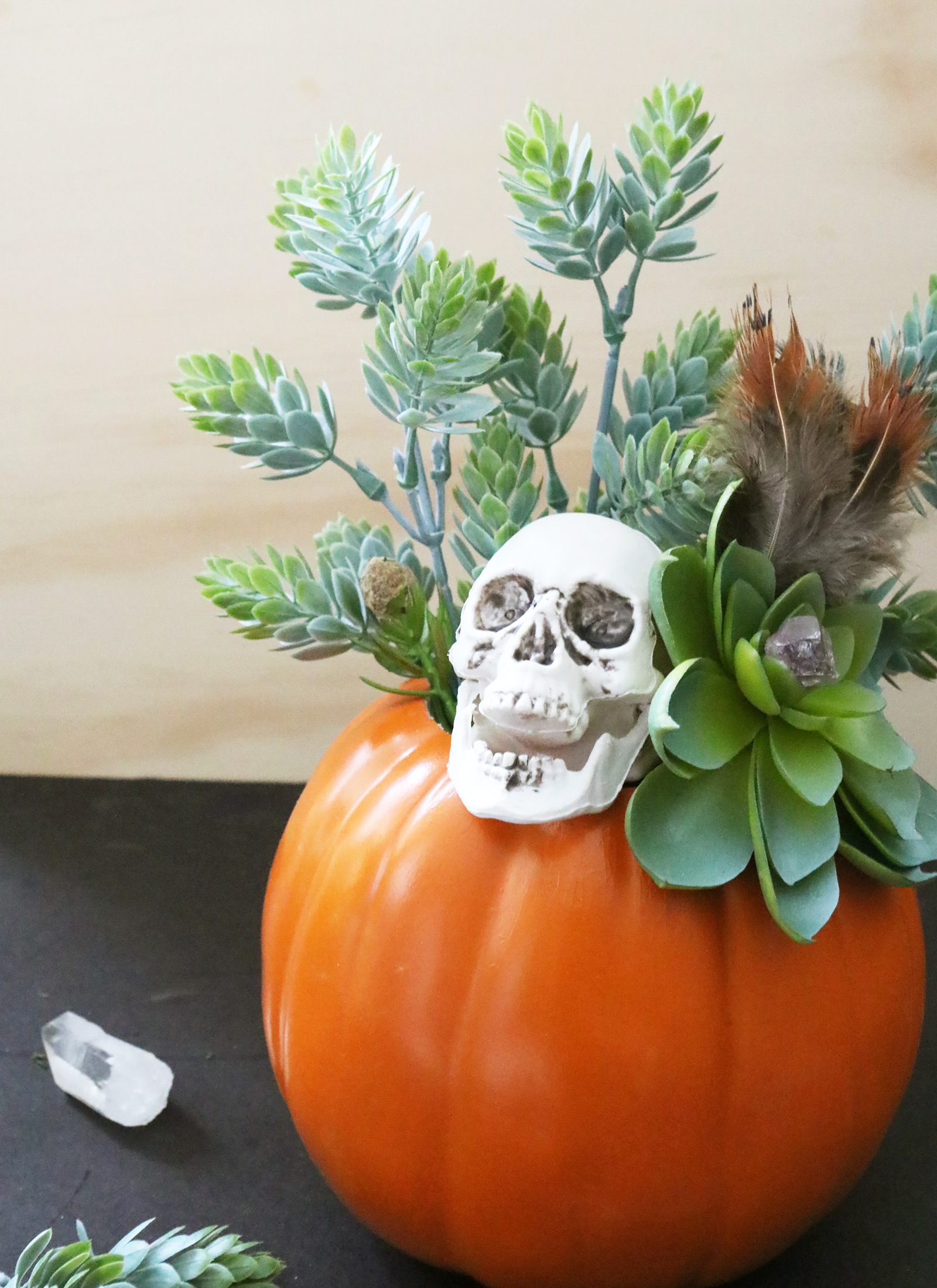 Since the pumpkins and succulents are fake, you can display this project all year round. It's always Halloween in my apartment, so you can be sure that's what I'll be doing.
For a pop of color, feel free to add faux flowers or even ribbon.
There's still time to fit in a few more Halloween projects! Here are a few favorites:
Wild Amor: Floral Skull DIY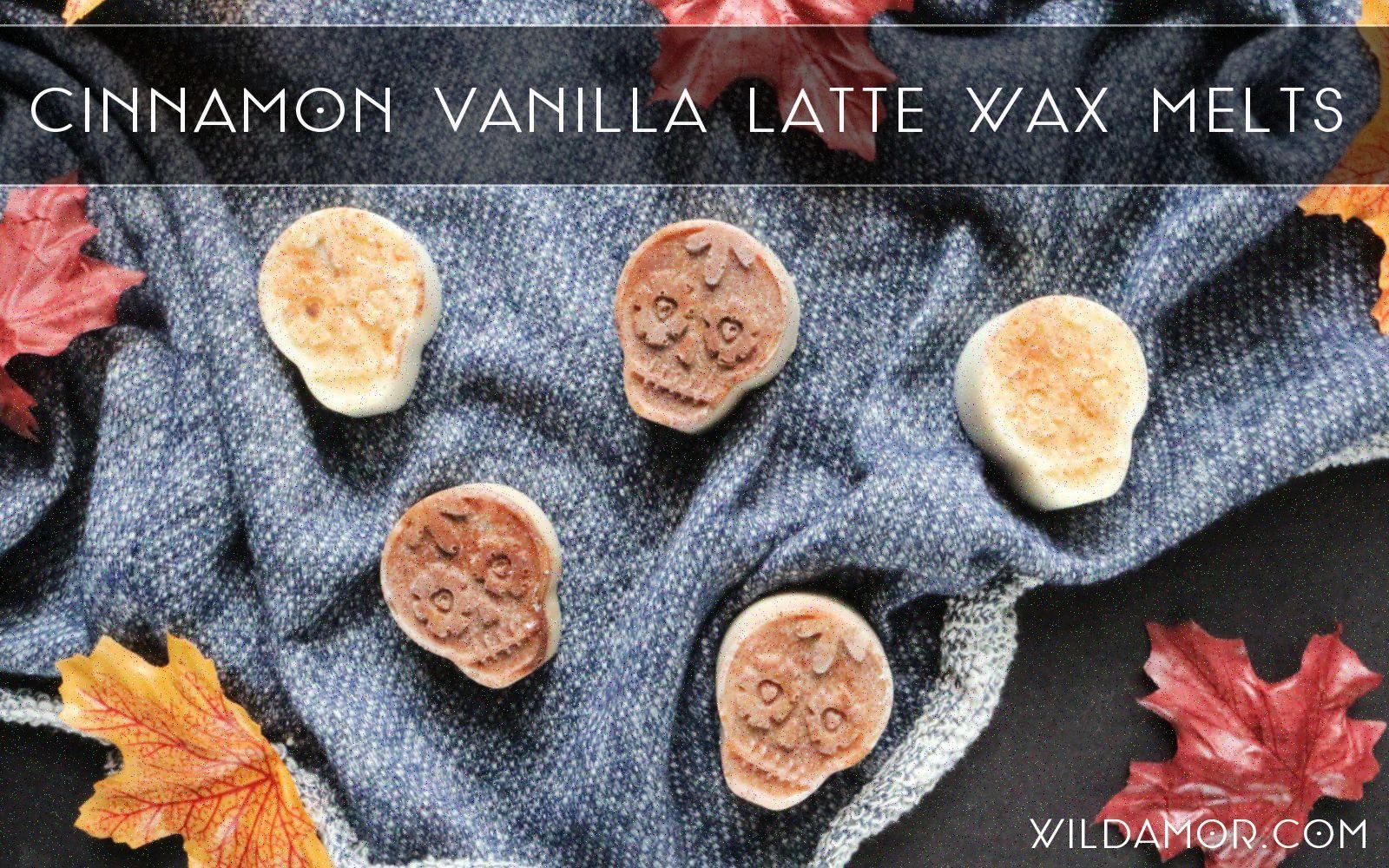 Wild Amor: Cinnamon Vanilla Latte Wax Melts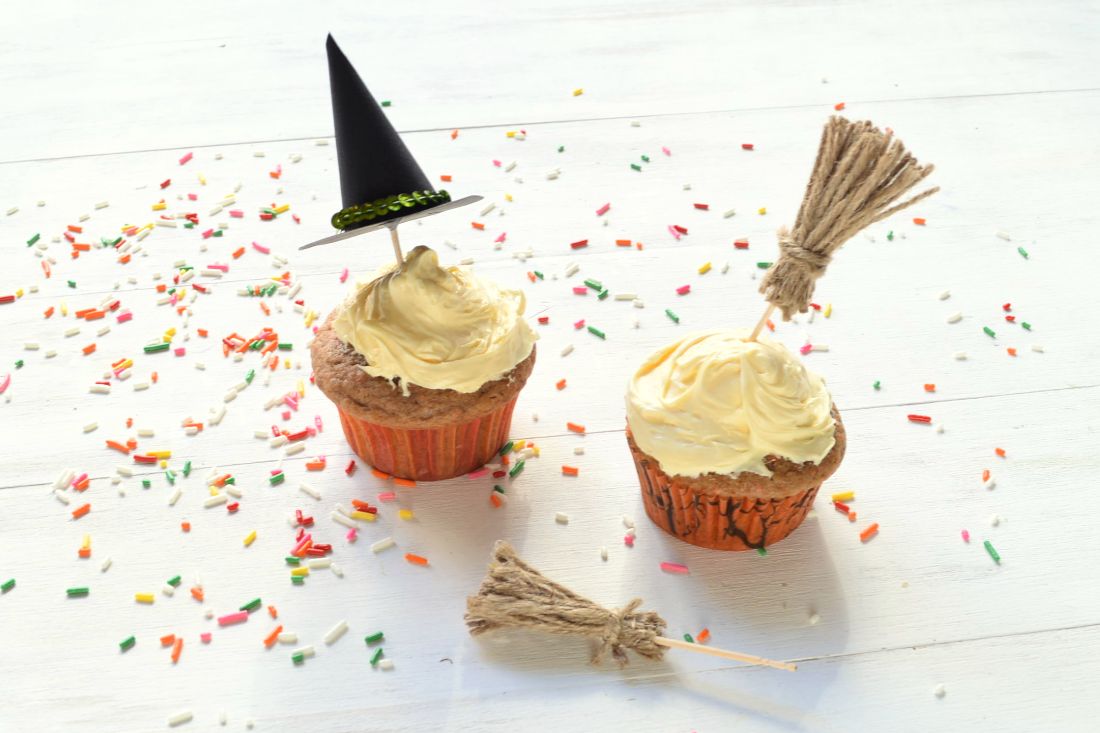 Wild Amor: Witchy Halloween Toppers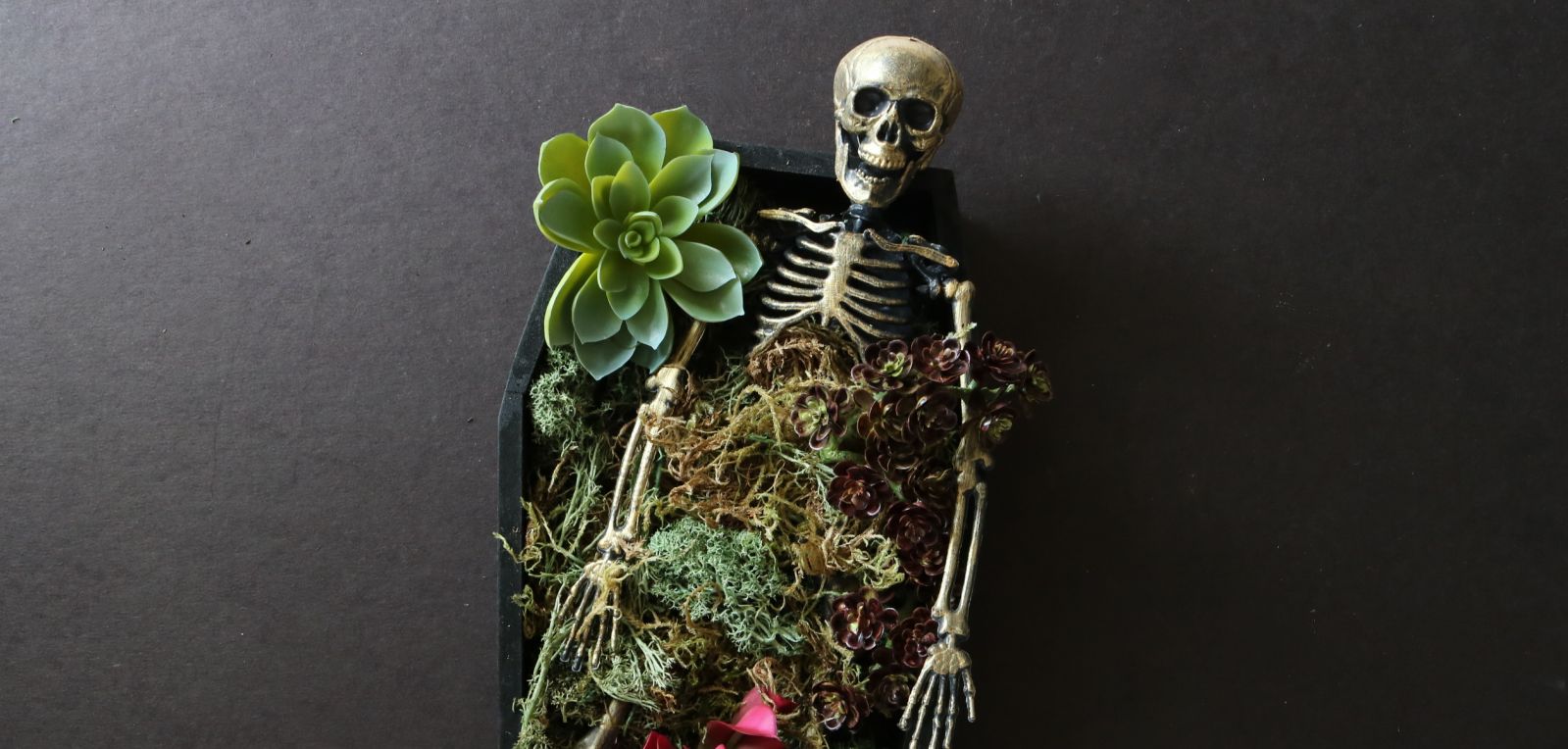 Wild Amor: Coffin Succulent Planter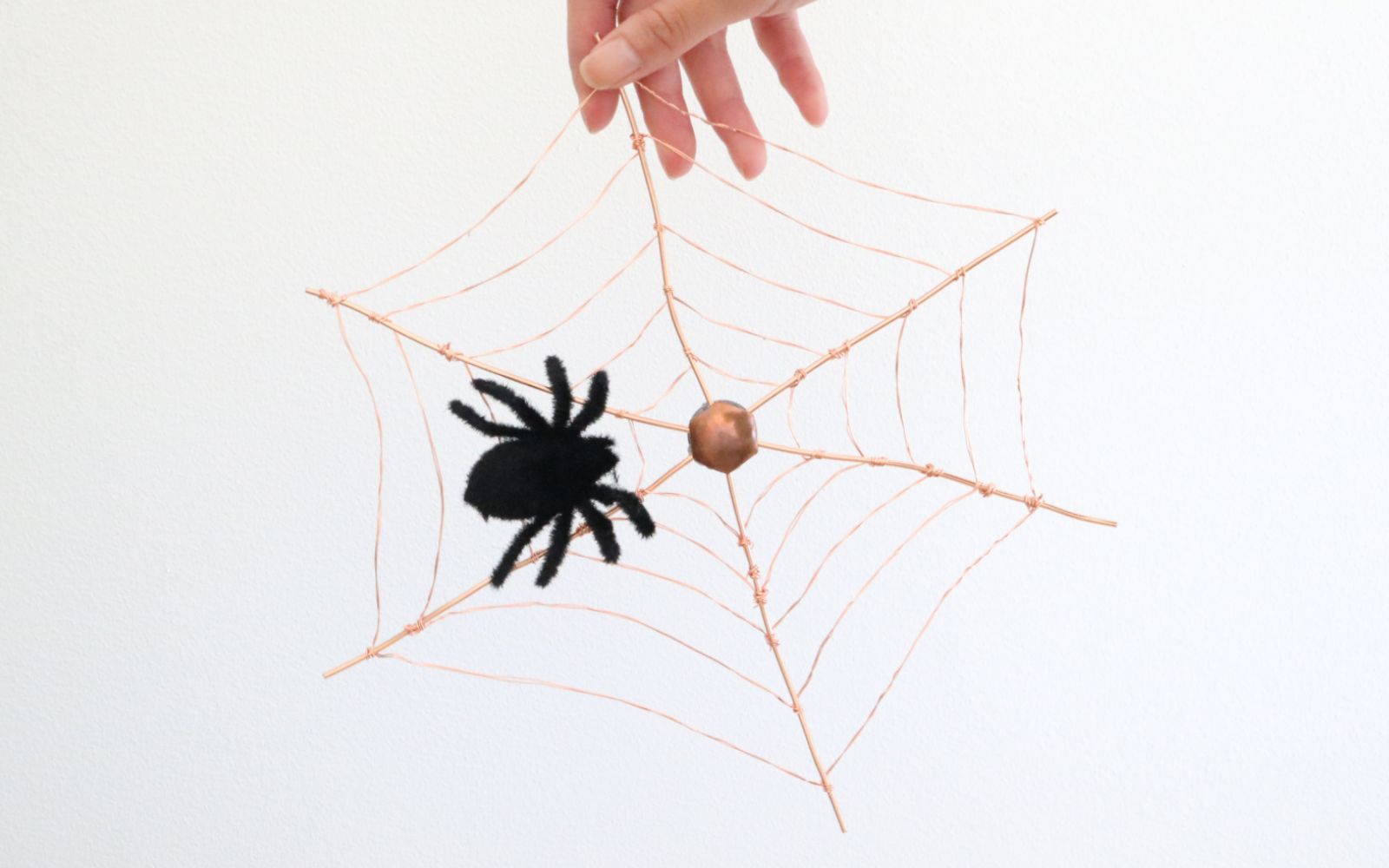 Wild Amor: Copper Spider Web Decor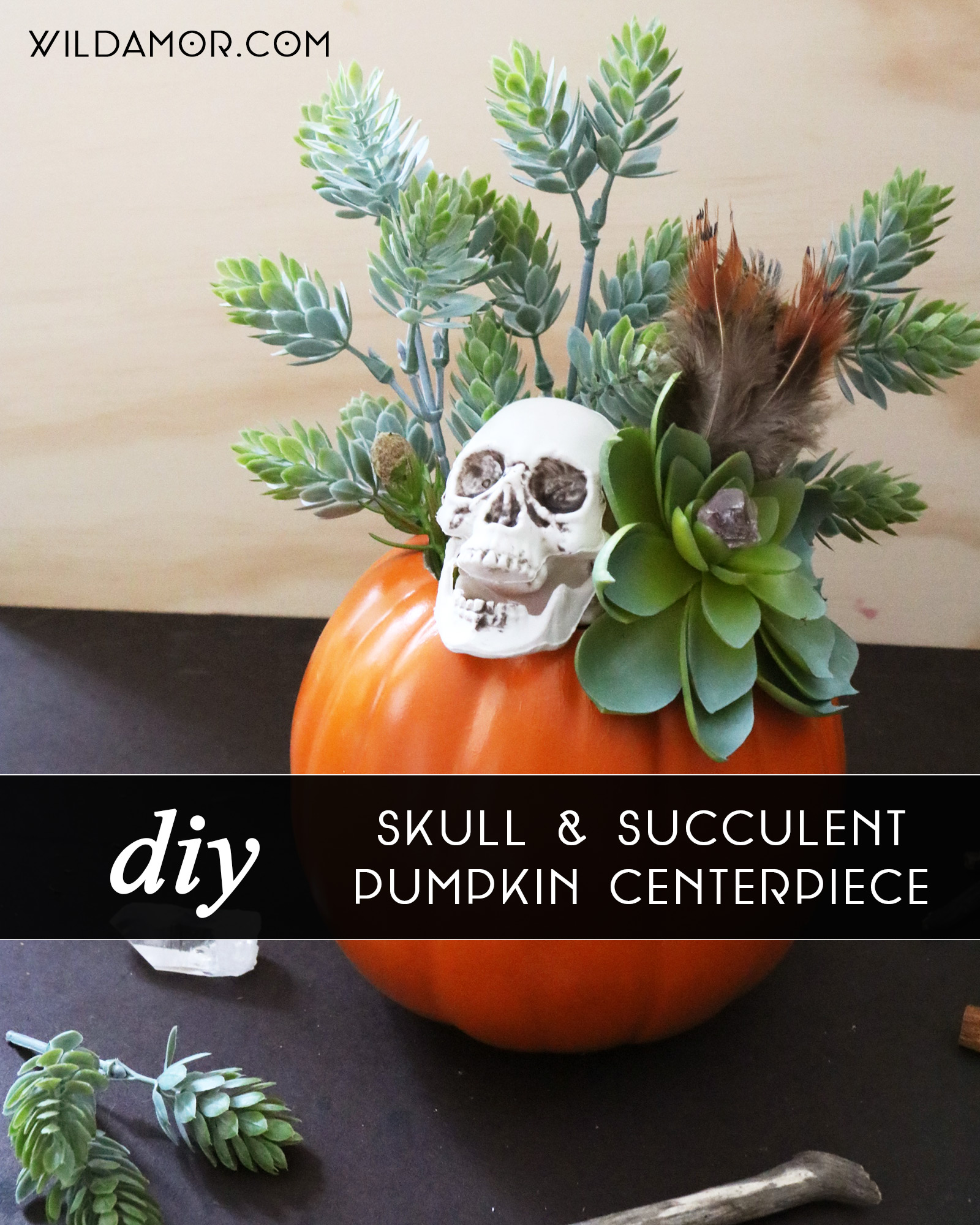 Happy Halloween crafting ~
xx K