September is here, which means Halloween is next month, which means I'm already knee deep in autumn DIY projects. And in the effort to share more recipes, this week's post features not one, but two scarily tasty Halloween shots. (I'm already party planning in my brain, apparently.) Both "recipes" are super simple and really, really, delicious.
I mean, I am definitely that person who uses Halloween decor all year round. A few of the bowls in my cupboard are adorned with skeleton hands, and the candle holder in my bathroom is the shape of a raven's claw. Even the jar that holds my cotton swabs is a skull-shaped mason jar.
If the final color is a big deal to you, I'd recommend using neon green and orange food coloring. The schnapps and curaçao do bring in some color, but adding other alcohol might dilute or change it. For parties, I didn't bother with the food coloring. They are tasty, so people don't really mind!
Apple Pie Shots:
1 part bright green apple schnapps
1 part vanilla vodka
Optional: sprinkle of cinnamon
Spiced Orange Shots:
1 part curaçao orange liqueur
1 part cinnamon vodka or tequila
Optional: sprinkle of cinnamon
How To Make Silver Sugar:
1. Mix one drop each blue, red, and green food coloring into 1/2 cup sugar. Stir well, breaking apart globs of food coloring as necessary. Slowly add a tiny drop of each color and continue mixing until the desired shade is achieved.
2. If you'd like, add silver edible dust.
3. Moisten the rim of each shot glass.
4. Dip into the sugar.
Looking for more autumn recipes? Here are a few of my favorites: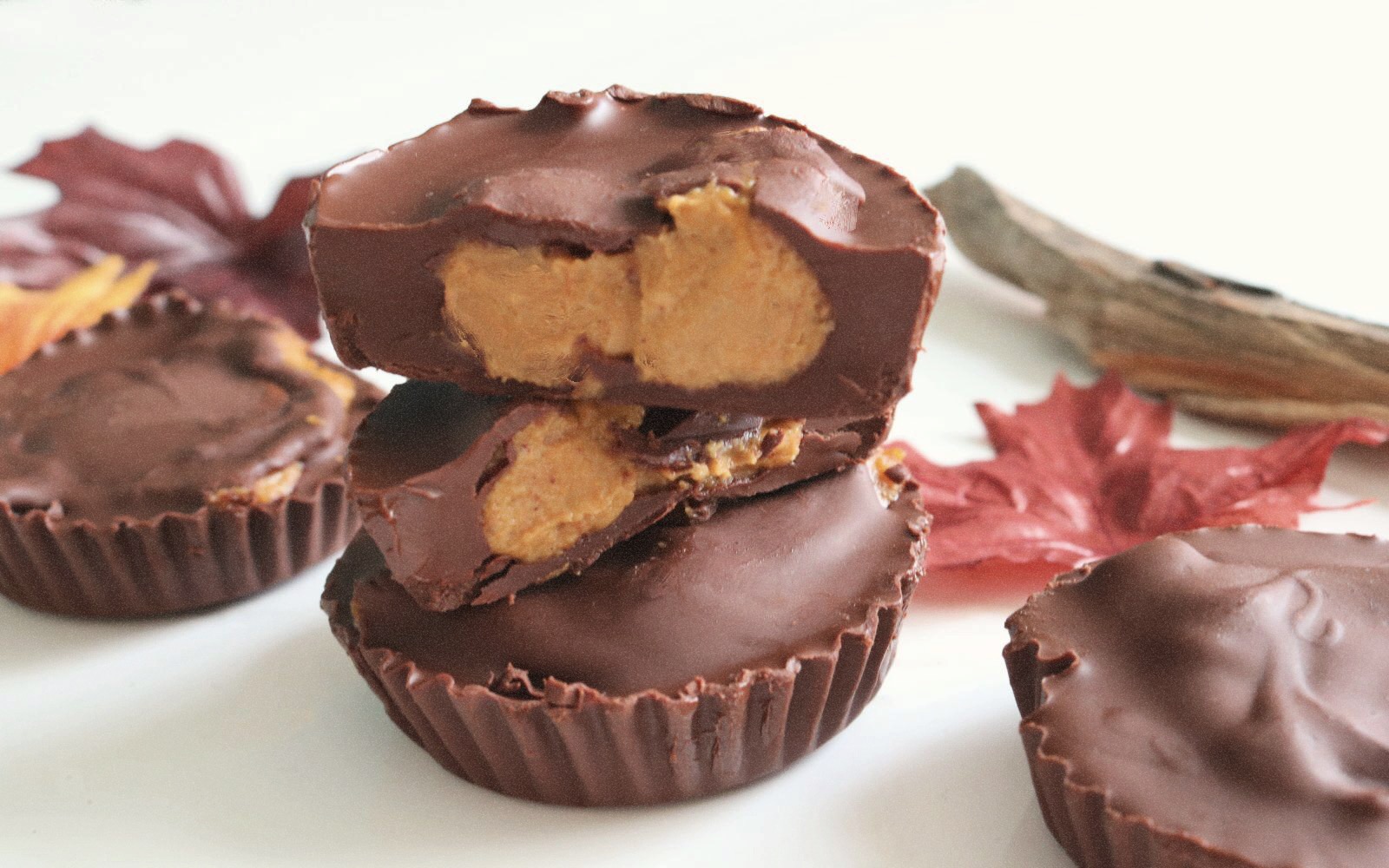 Wild Amor: Pumpkin Sunbutter Dark Chocolate Cups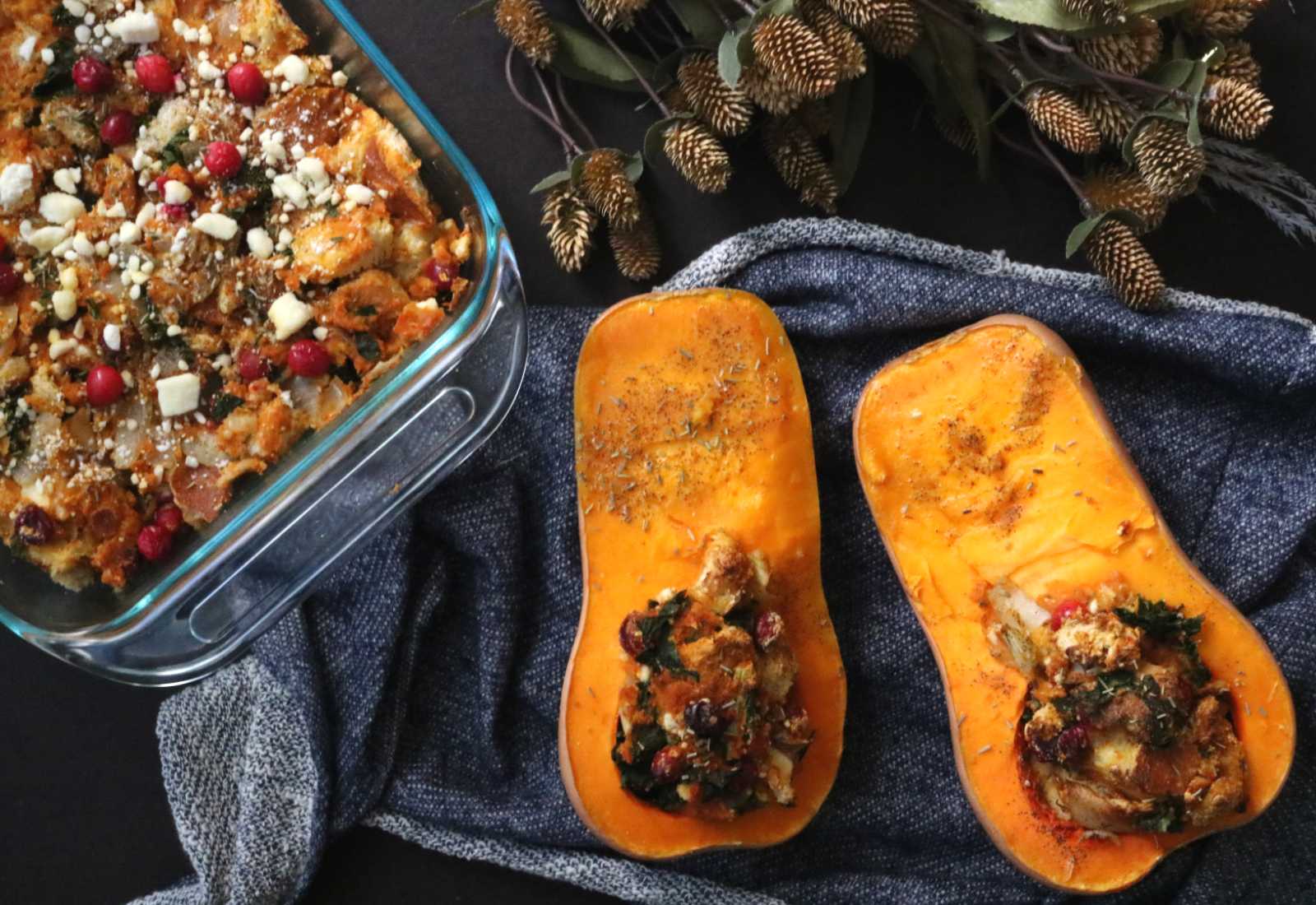 Wild Amor: Pumpkin Kale & Feta Stuffed Butternut Squash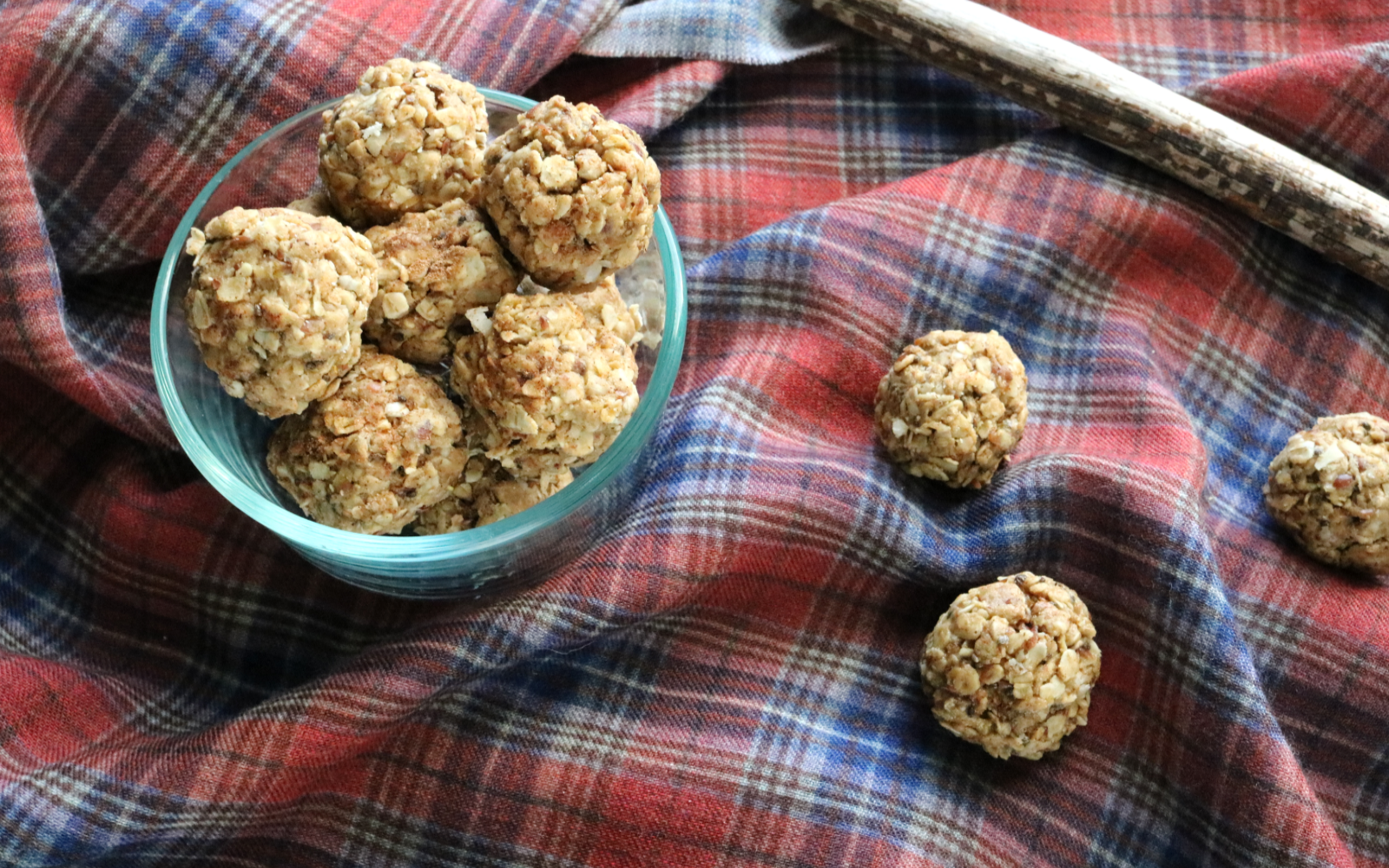 Wild Amor: No-Bake Pumpkin Spice Sunflower Butter Oatmeal Bites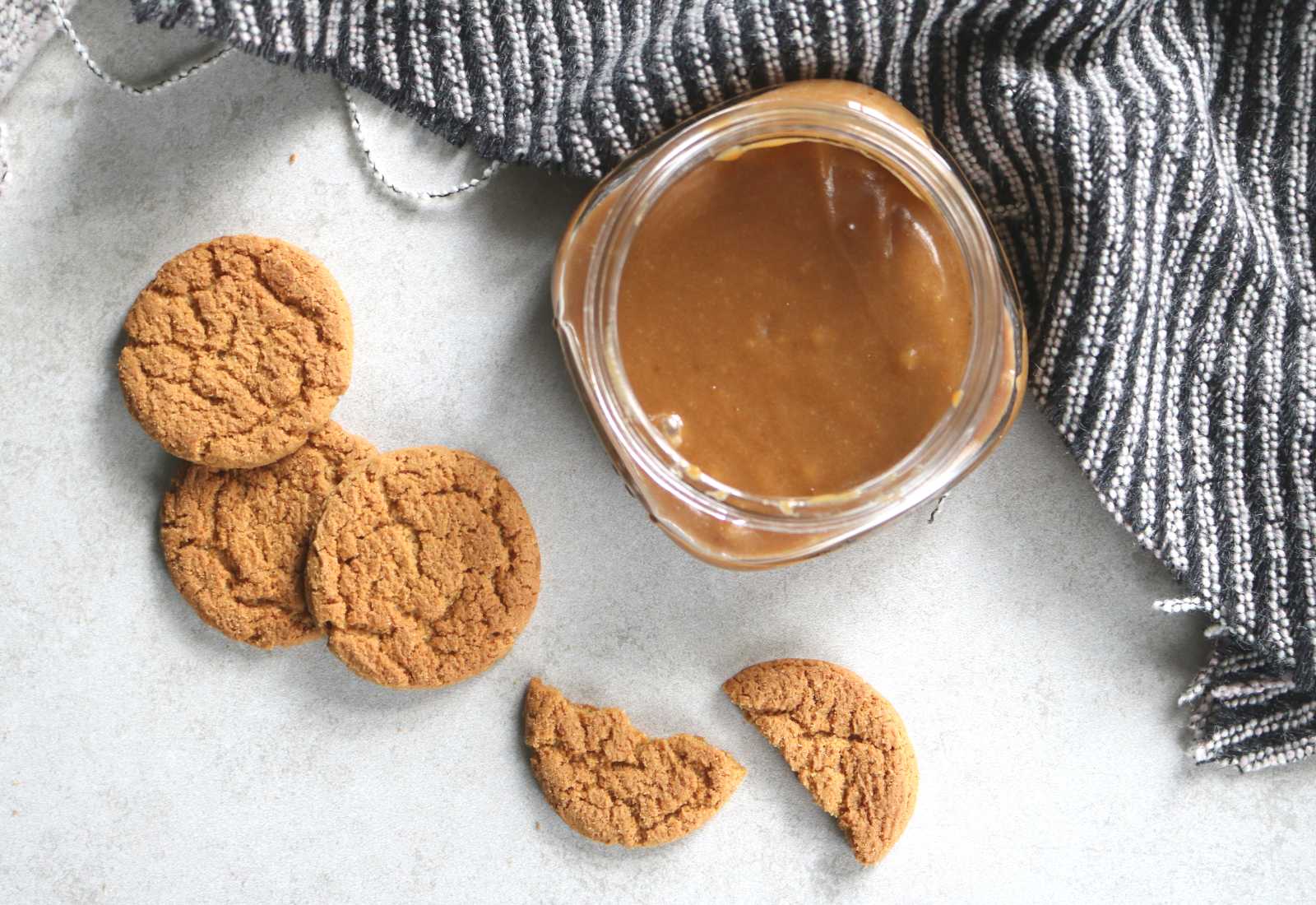 Bustle: Gingersnap Cookie Butter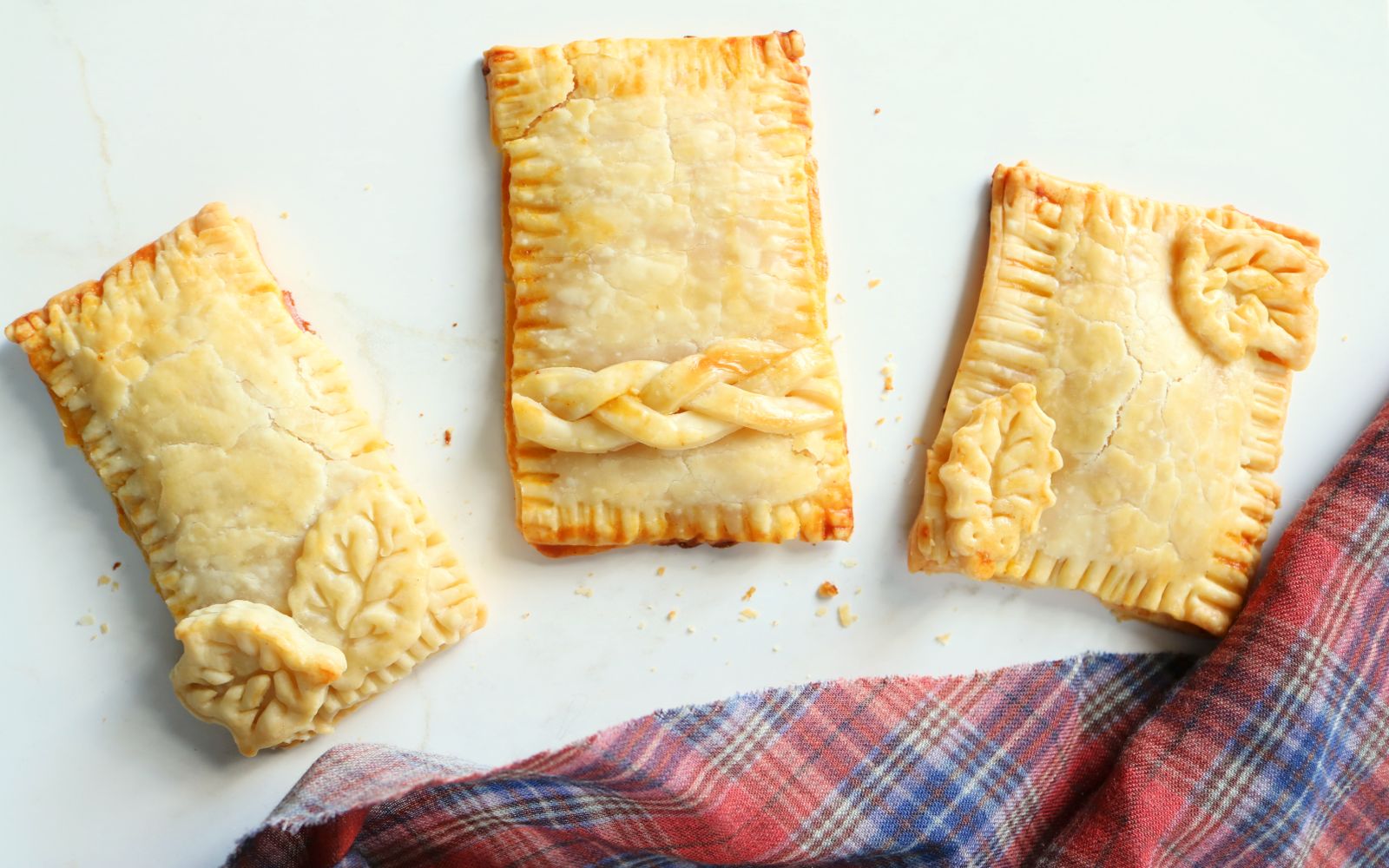 Wild Amor: Decorative Pumpkin Pie Pop Tarts 
Happy Halloween planning!
xx K