Did you really think I was going to wrap up the end of October without a pumpkin pie-themed recipe? Most definitely not. And while this one started out as a fun experiment, I thought it'd be worth sharing as a post, too. These pumpkin pie pop tarts are ideal for when you're craving some homemade pie but can't justify bringing an actual slice + plate + pie around. Although, I wouldn't judge you if you did.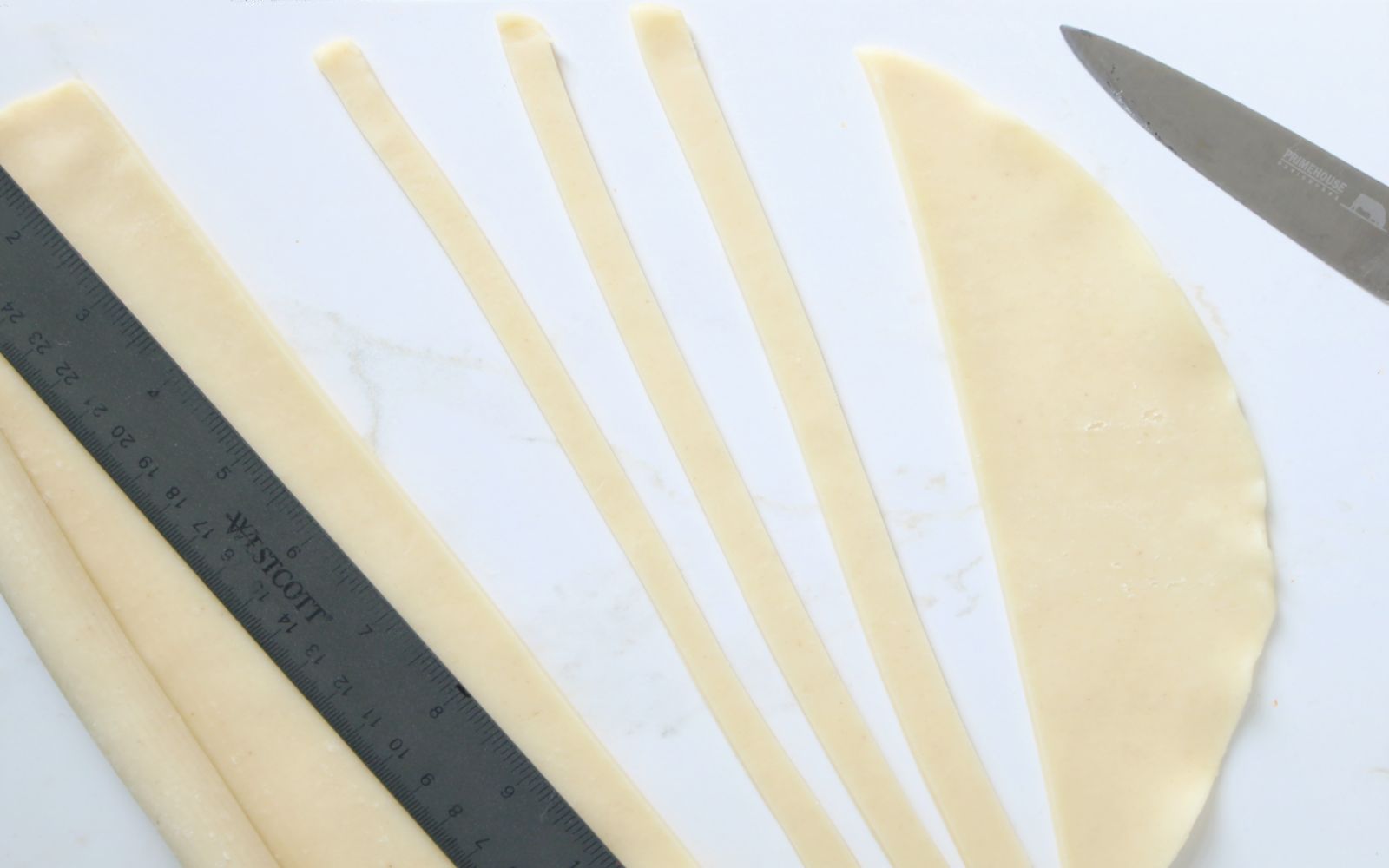 I knew I wanted to make a braided detail for the pop tarts.  To do this, I used a ruler and knife to cut three thin strips of pie dough. It totally reminded me of working with clay.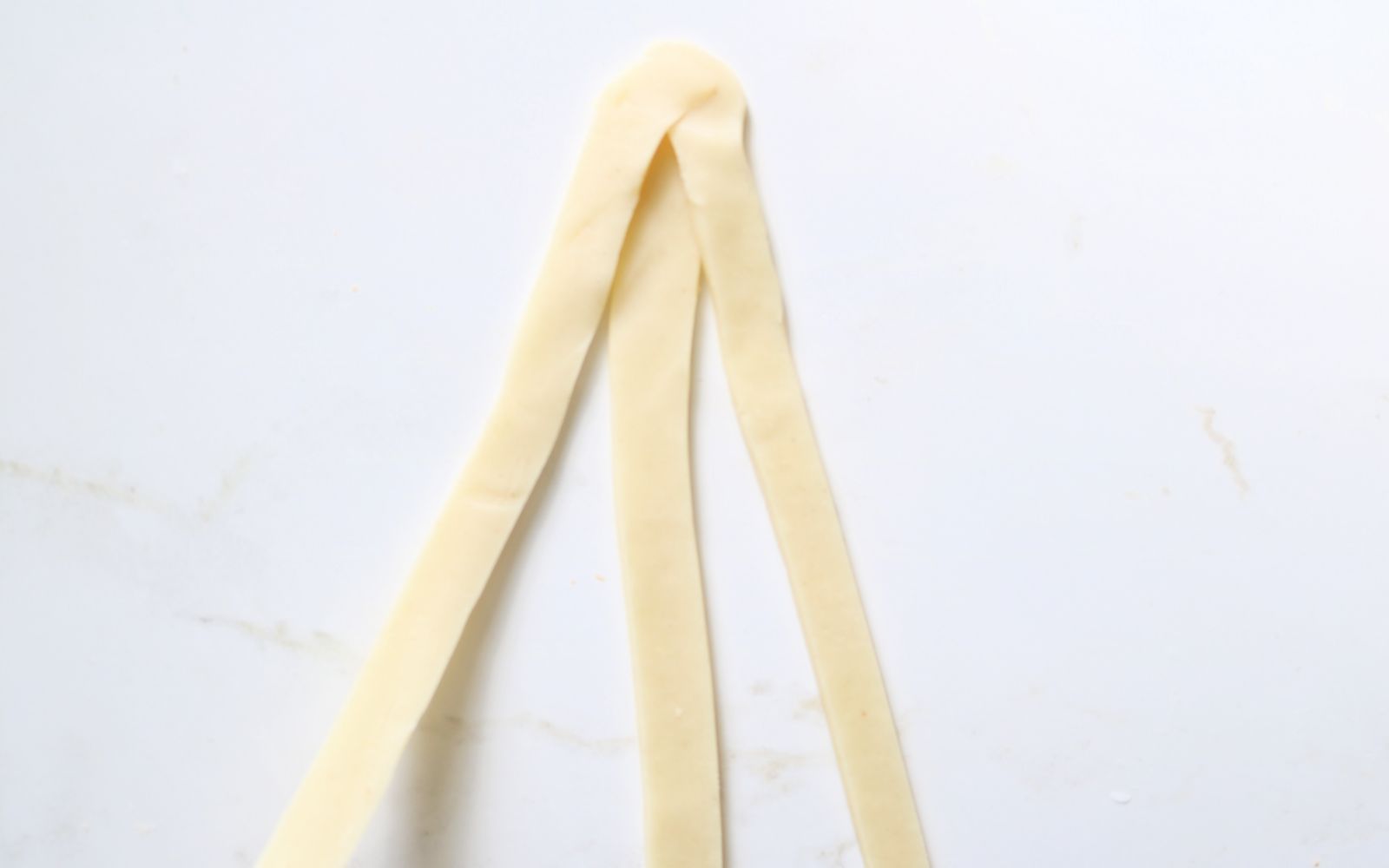 Next, I pressed the ends of three strips together…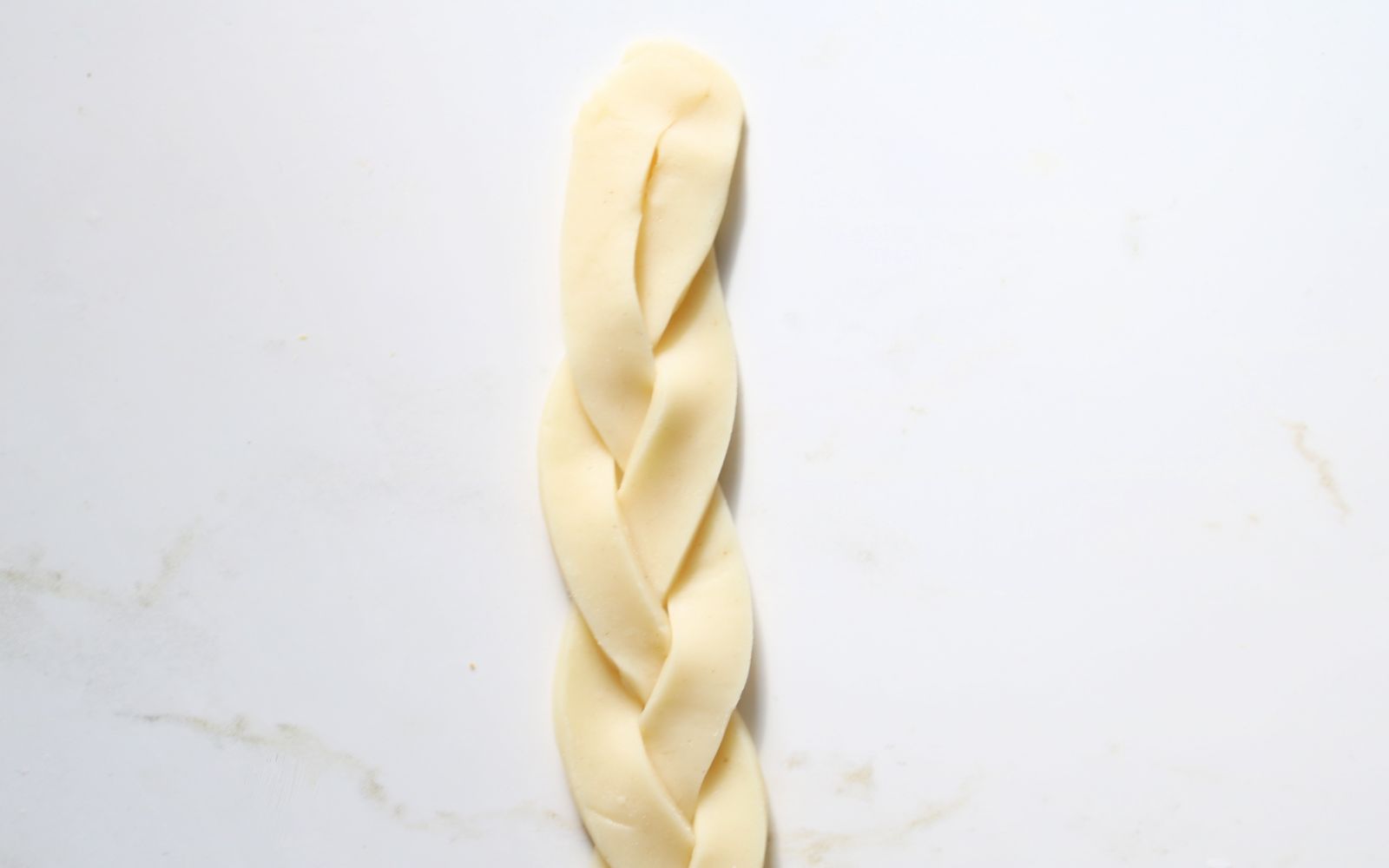 … and then came the braiding.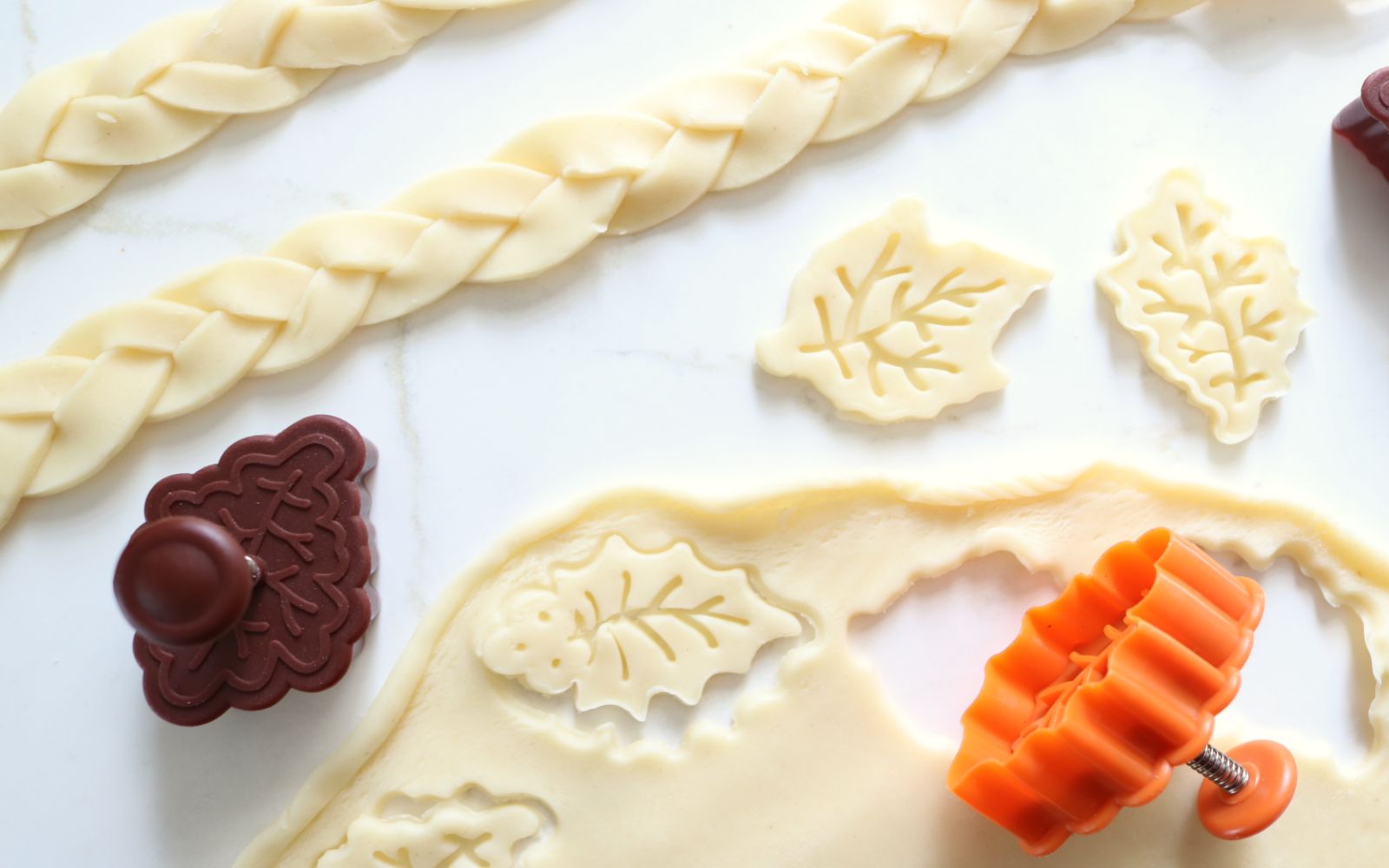 Of course, I had to bust out my brand new pie dough leaf cutters. I had way too much fun with this part.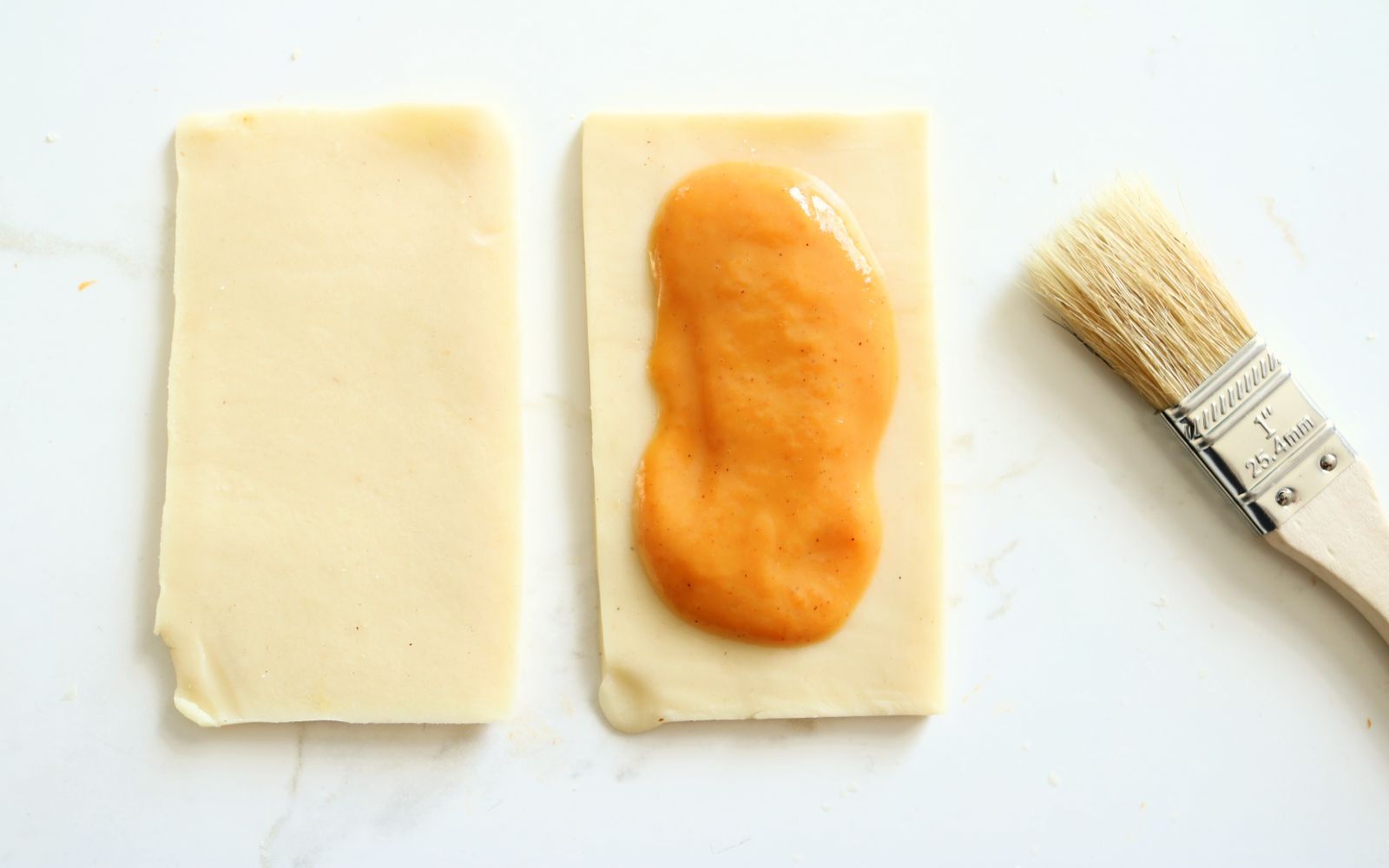 To construct a pop tart, I cut two pie dough rectangles and brushed lightly beaten egg around the edges. This is the "glue" that will keep the dough together. Each dough rectangle measured anywhere from about 3-3 1/2 inches wide to roughly 4-5 inches high. Needless to say, I was playing around with pop tart sizes and only had so much dough on hand.
Next, I spooned a little more than 1 tablespoon of pumpkin pie filling onto one rectangle. Here's the pumpkin pie recipe I used:
15 ounces (1 can) pumpkin puree
1 cup evaporated milk
2 eggs, lightly beaten
1/2 teaspoon salt
3/4 cup sugar
1/2 teaspoon salt
1 1/2 teaspoon pumpkin pie spice
1/2 teaspoon cinnamon
1/2 teaspoon nutmeg
Pre-heat oven to 425 degrees F. Mix all of these ingredients in a large bowl and you're good to go. Aside from these pop tarts, I also made a few mini pies. I would imagine this recipe would make quite a few pop tarts had I not made the mini pies.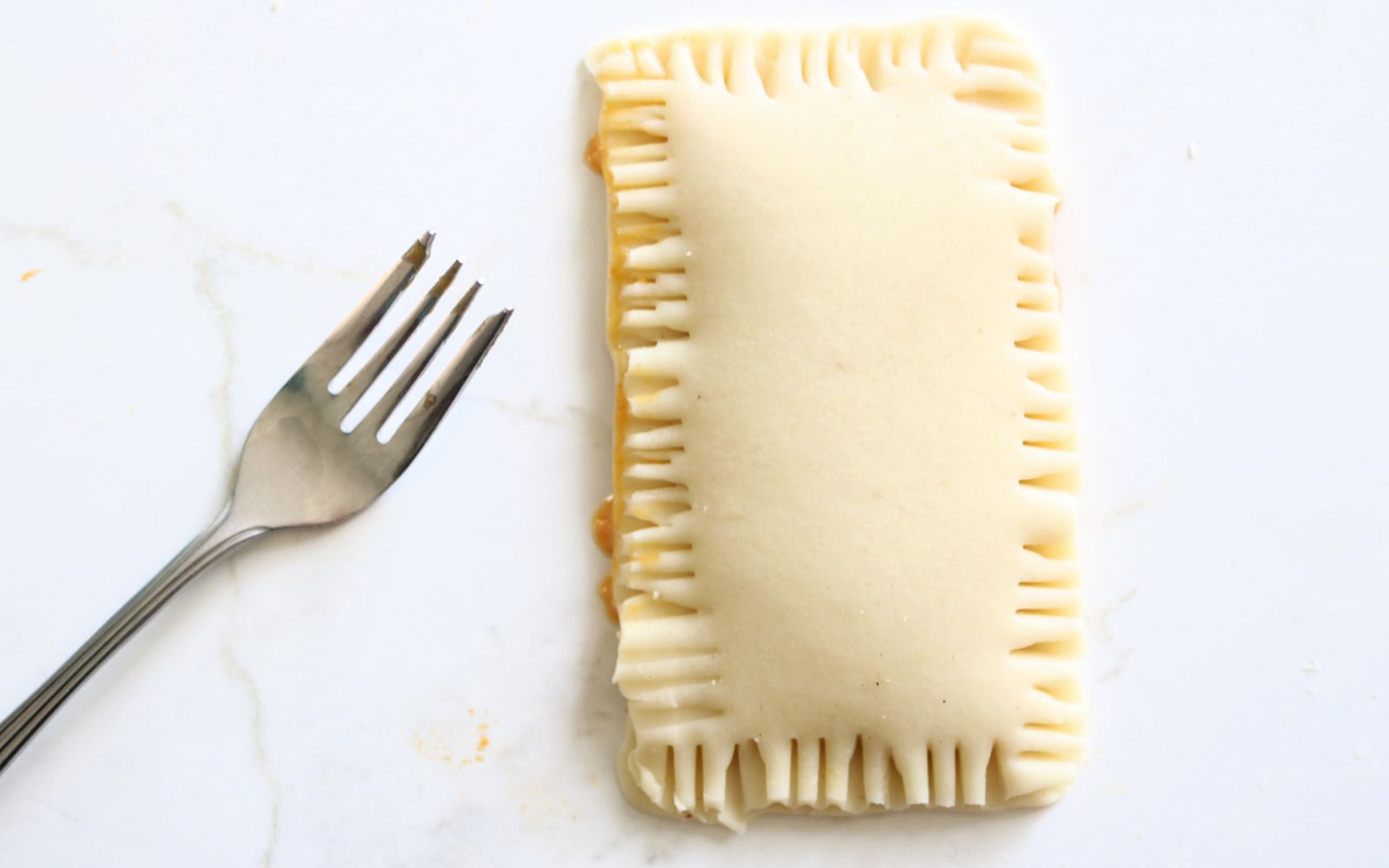 To construct the pop tat, I placed the second pie dough rectangle on top and used a fork to press down on around the edges.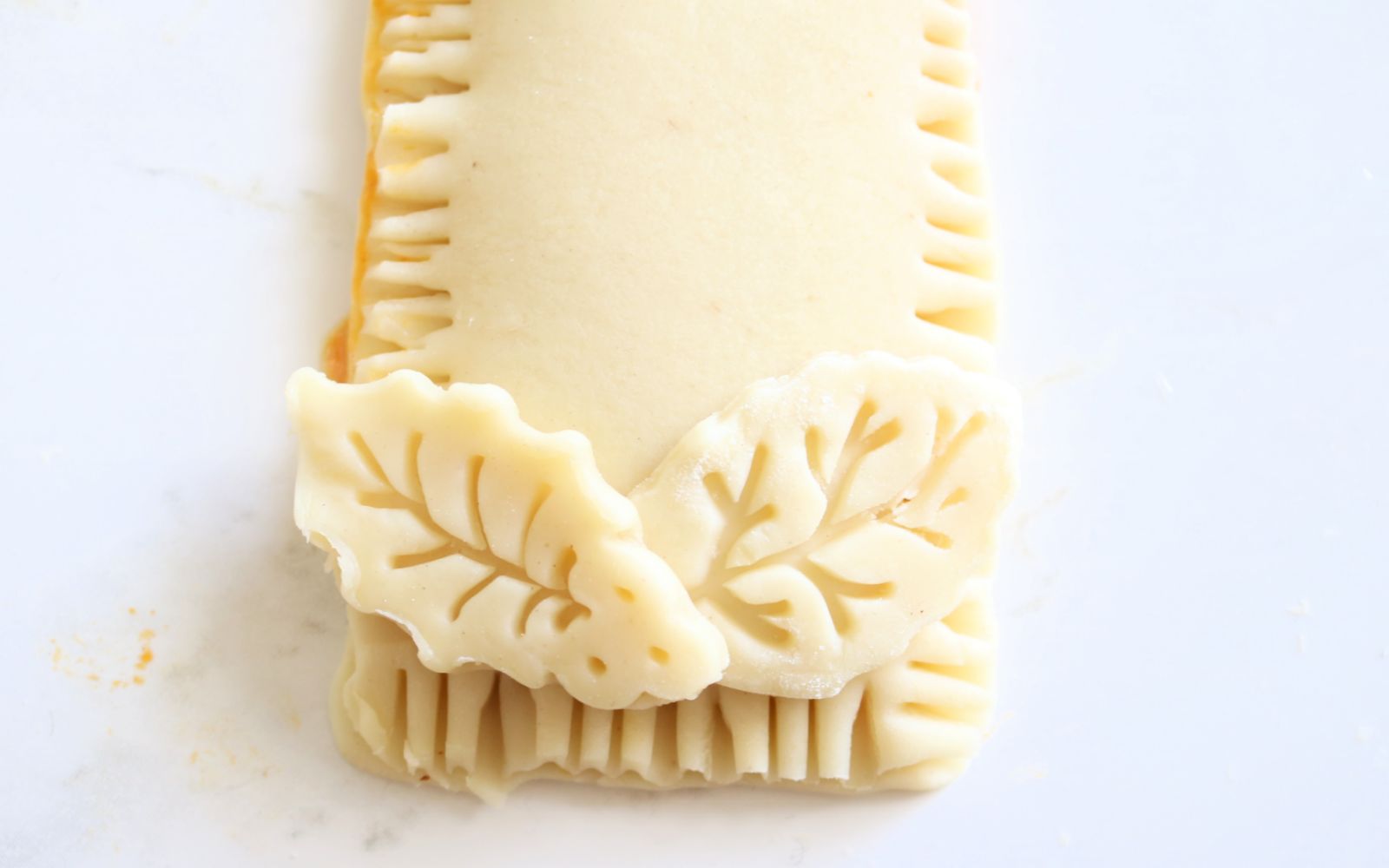 Time for some leaf decor! I also used the egg wash to adhere the dough leaves.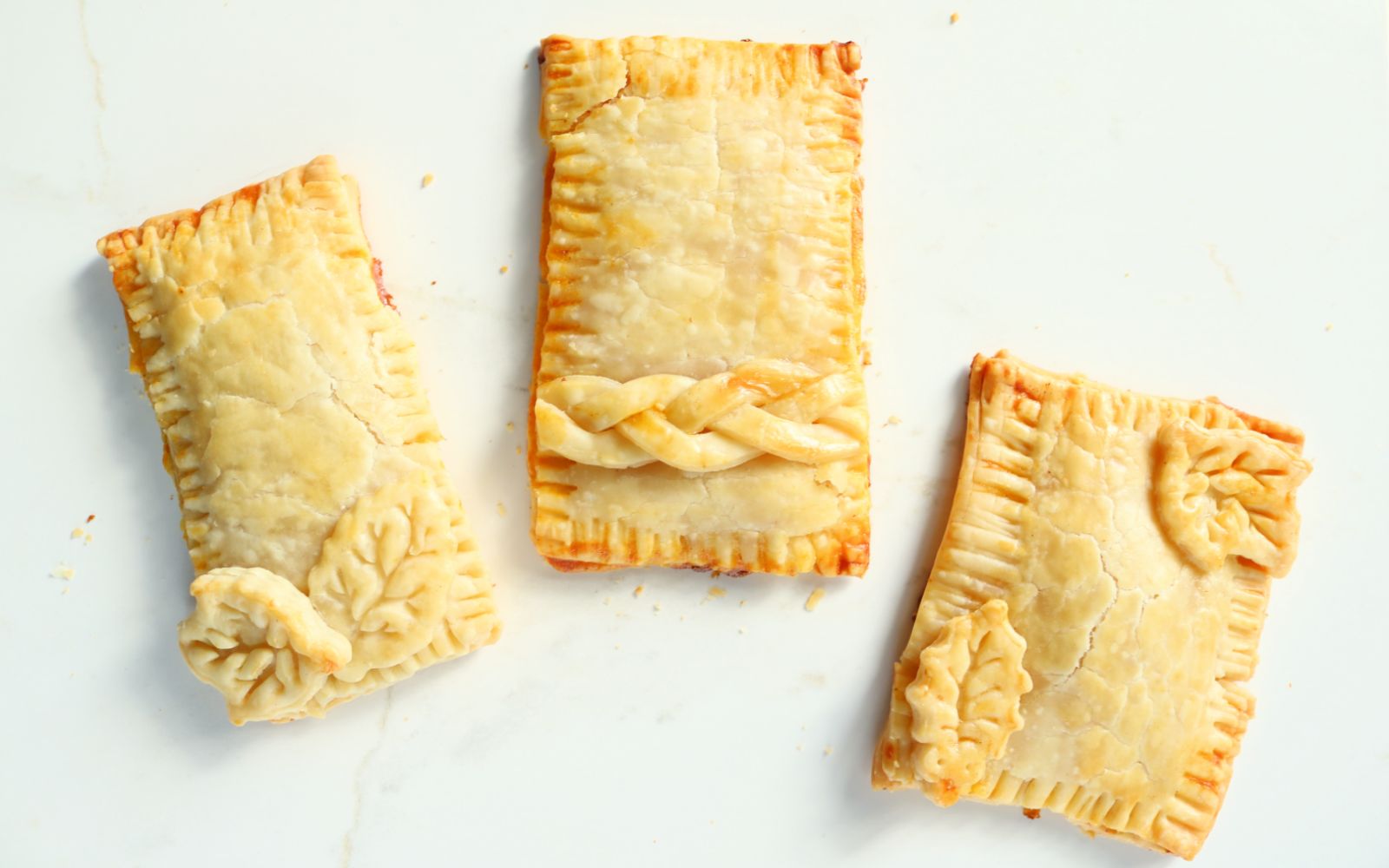 After 30 minutes in the oven, I had a batch of adorable seasonal pop tarts.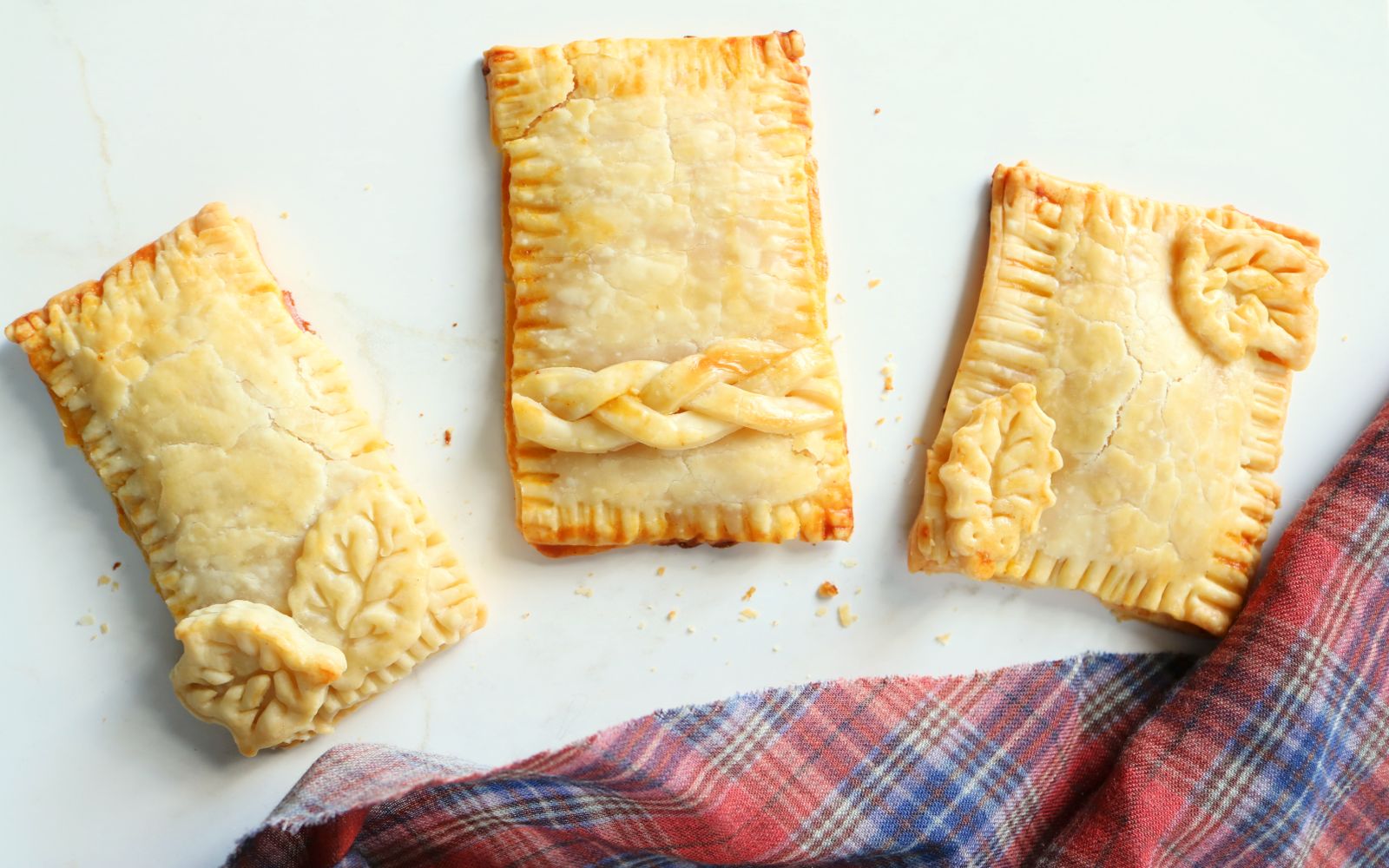 Considering I made these on a whim and just for fun, the construction was far from perfect. Yet, I was happy with them and they turned out delicious. I might need to make another batch before fall is over.
Happy almost-November!
xo K