True story: I am the least picky eater of all least picky eaters. As long as it's not alive, I'll probably eat it. True story #2: My multiple food allergies prevent me from being that person who will eat anything and everything. Unfortunately, one of those allergies includes peanuts and almonds… two things I used to be able to eat until a few years ago. Pretty sure my body is doing this whole allergy thing backwards.
As a result, I have to skip over most boxed snacks. Everything has a trace of this or that nut. So, before trekking out to Chicago last weekend for Riot Fest, I came up with this recipe to save me from unexpected hangry moments. They're no-bake, healthy, and pretty darn addicting. Also… autumn. 
No-Bake Pumpkin Spice Sunflower Butter Oatmeal Bites
Prep Time: 20 minutes
Yields: 14 bites
Ingredients:
1 cup uncooked oatmeal
1/2 cup sunflower butter
1/4 cup honey (adjust according to sweetness preference)
1 teaspoon pumpkin spice (add more to taste)
1 teaspoon cinnamon
1/3 cup ground flaxseed
1 teaspoon vanilla

Instructions:
Mix all the ingredients in a bowl until fully incorporated.
Roll into small balls. Cool in the refrigerator, at least 20 minutes, until chilled.
Trick others into thinking you're randomly eating meatballs.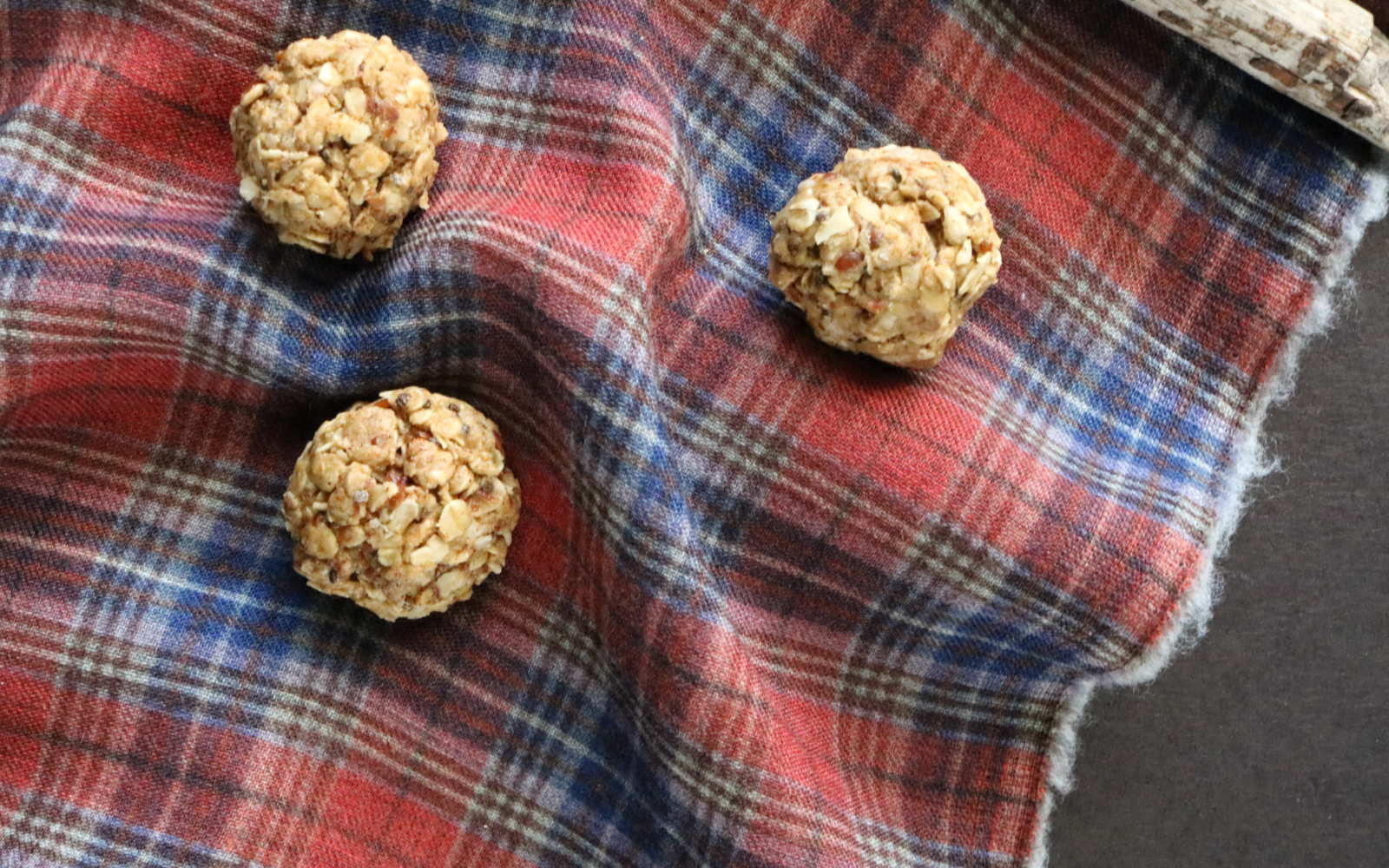 This quick snack idea is a super easy to customize. Feel free to skip the honey to tone down the sweetness. Bring in coconut flakes or mini chocolate chips. Add a sprinkling of nutmeg to up those fall vibes. And most of all… enjoy!
xx K