In honor of (what feels like) autumn coming to an end, this week's recipe revolves around pumpkin. Surprise, right? For me, Thanksgiving seems like the unofficial end of fall, making way for notes of peppermint and gingerbread. And while I love both, there's something so comforting about pumpkin recipes. So when this easy truffle idea came to mind, I knew it had to happen. It also doubles as the perfect last-minute dessert, whether you're hosting a party or need to wrangle up some gifts. Here's how to make it yourself!
Pumpkin Graham Cracker Truffles
Yields: 16 truffles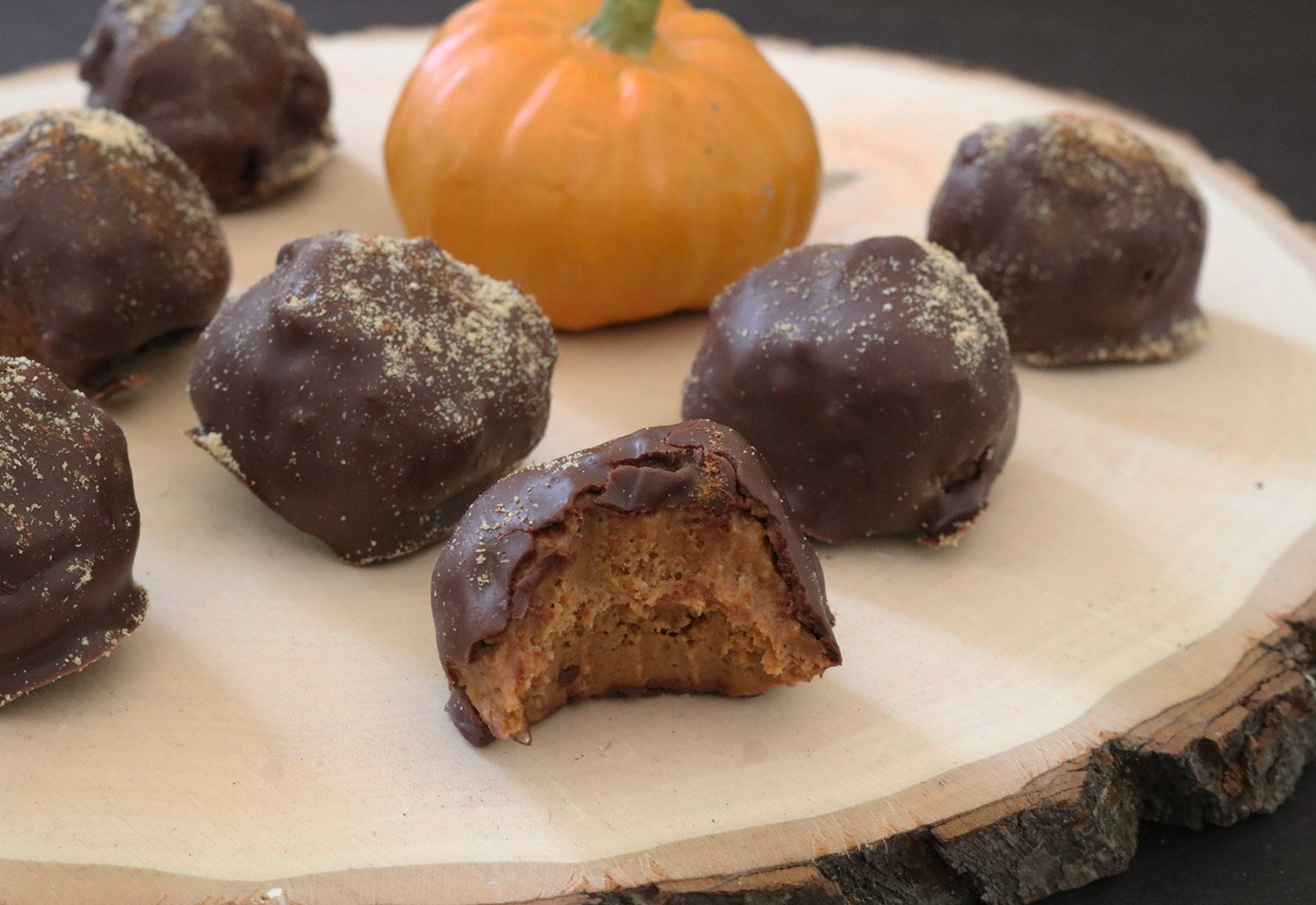 Ingredients:
6 ounces softened cream cheese
1/4 cup pumpkin puree
2 cups crushed graham cracker crumbs
1 tablespoon cocoa powder
1 teaspoon ground cinnamon
1 teaspoon pumpkin spice
1 teaspoon vanilla extract
1 cup dark chocolate chips or melting chocolate
Directions:
1. Combine all the ingredients in a large bowl. Mix until combined.
2. Form the mixture into small balls. Place on a metal cookie sheet and chill in the refrigerator for 30 minutes.
3. While the truffles are chilling, melt the chocolate using a double boiler method.
4. Dip each chilled truffle into the chocolate and coat completely.
5. Once all the truffles are covered,  sprinkle with more graham cracker crumbs and cinnamon.
6. Chill again for 20 minutes. To speed up the process, stick them in the freezer.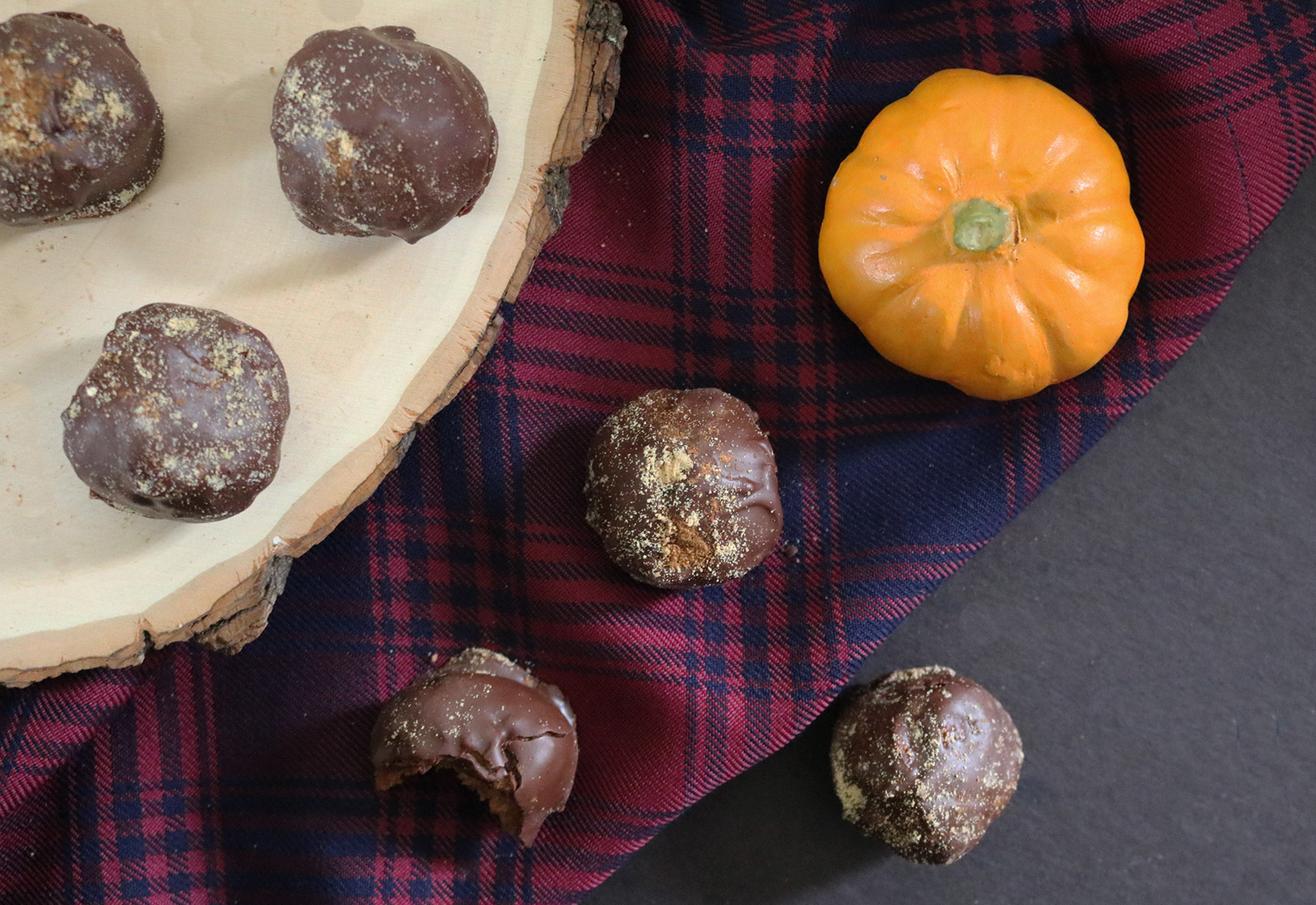 Seriously, this recipe is so easy to make. They also seem way fancier than they really are, so don't hesitate to serve them at your next holiday party. You can also wrap 'em up as gifts for the holidays. Just place them in a tin box and top it off with festive ribbon.
I'm not going to end things without suggesting more delicious pumpkin recipes, obviously. Here are a few of my favorites: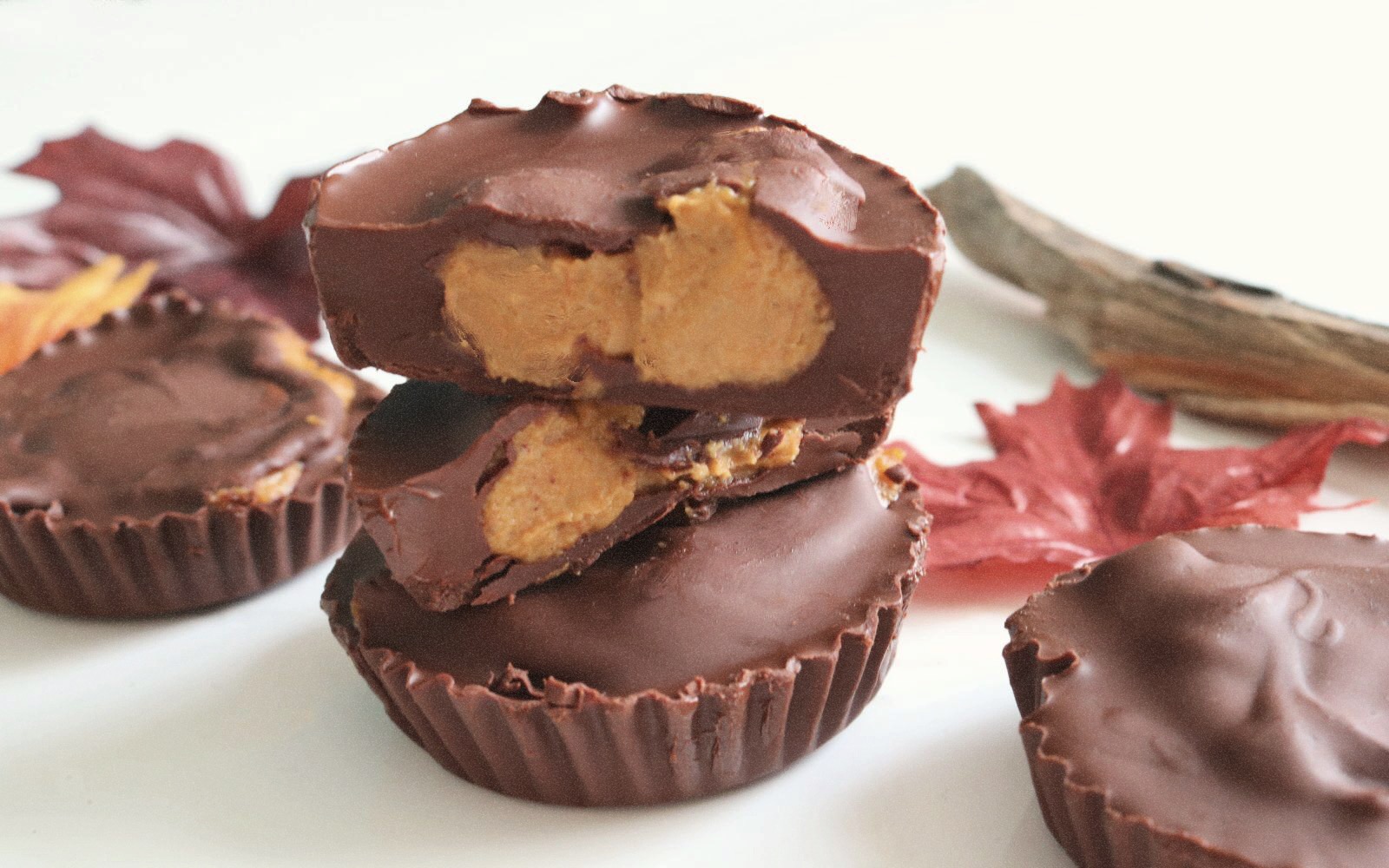 Wild Amor: Pumpkin Sunbutter Pumpkin Cups. These treats are totally nut-free and more addicting than anything you'll find in the store.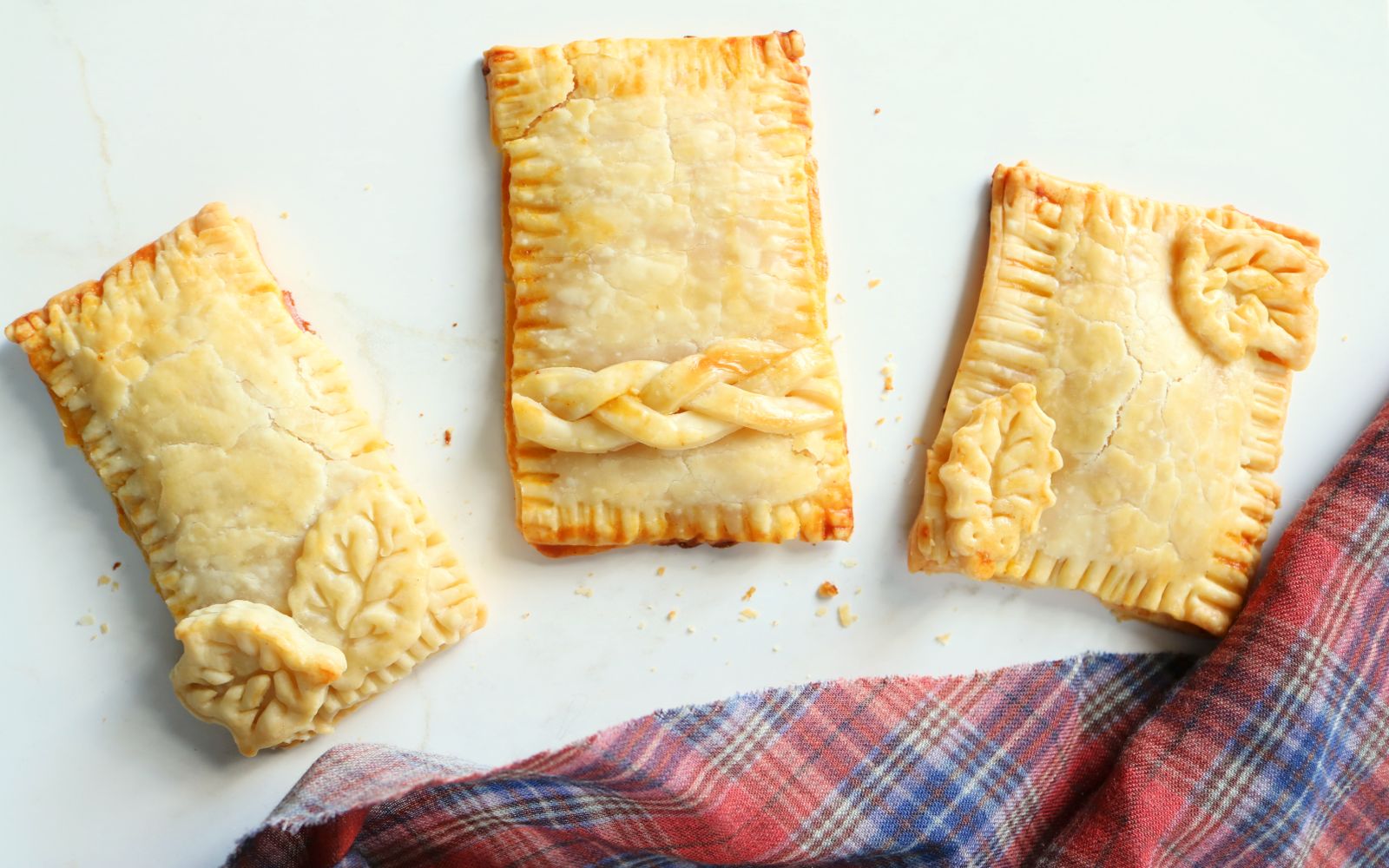 Wild Amor: Decorative Pumpkin Pie Pop Tarts… because adults need fun pop tarts, too.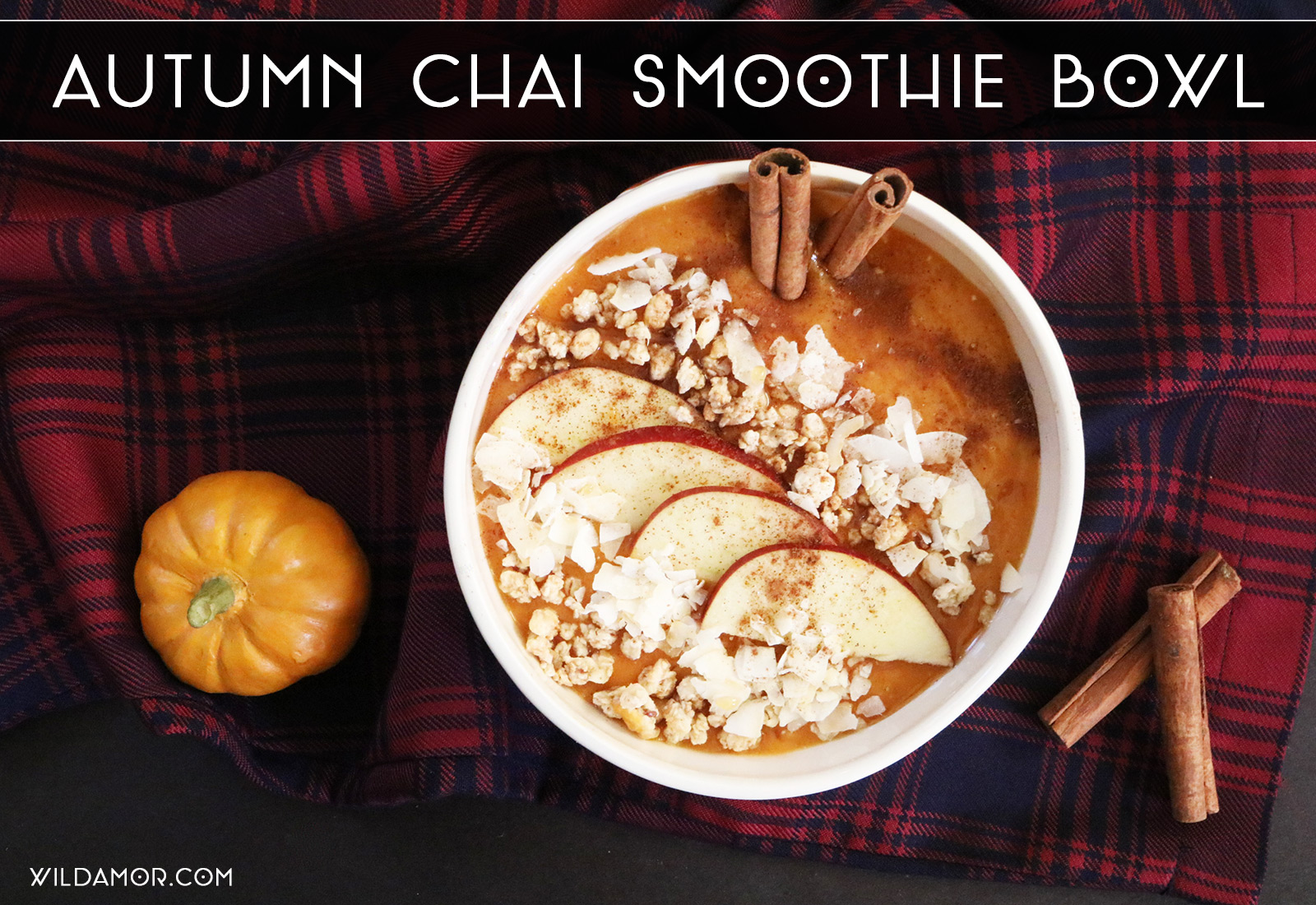 Wild Amor: Autumn Chai Smoothie Bowl. Who says smoothie bowls have to be all about tropical fruits?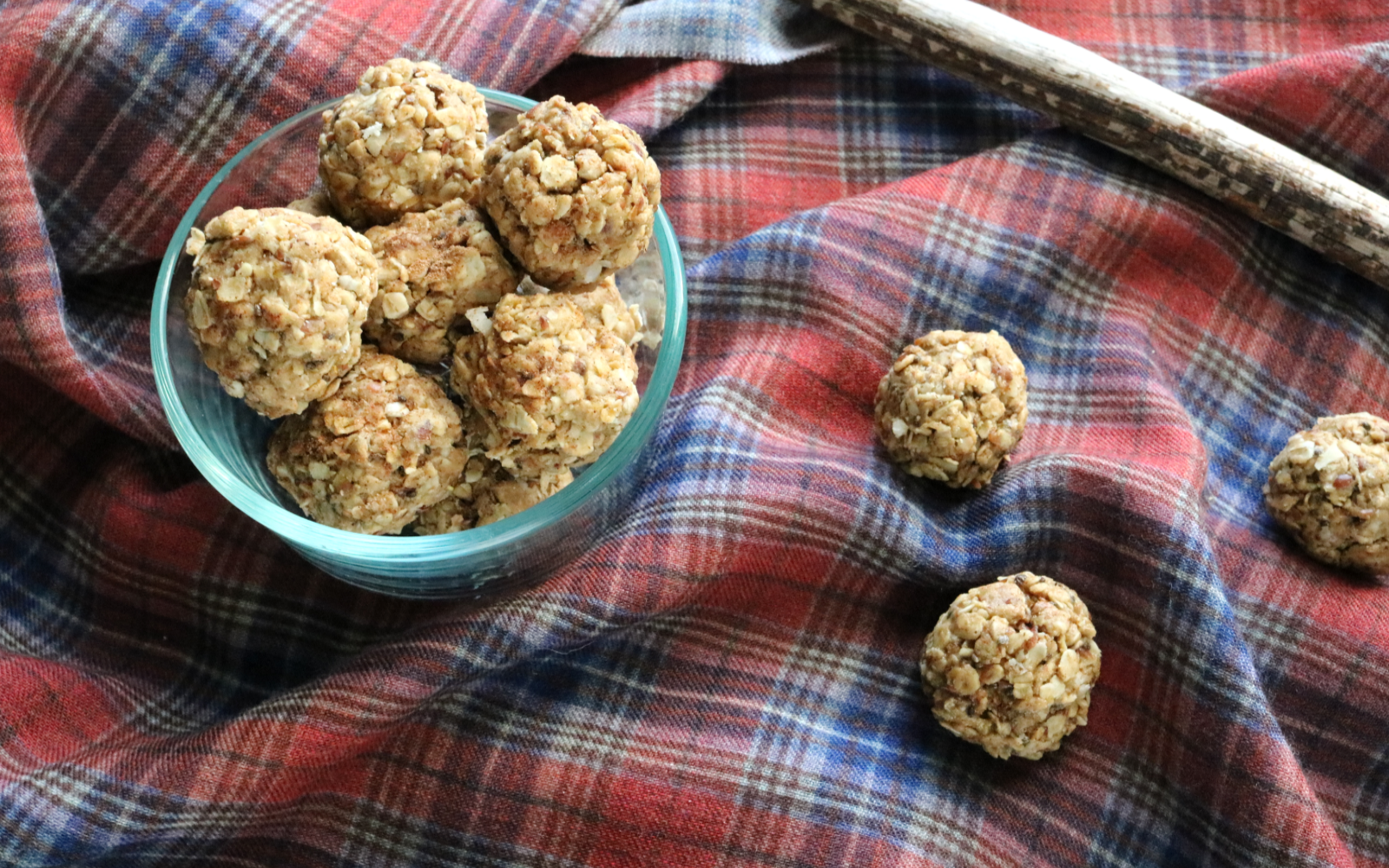 Wild Amor: No-Bake Pumpkin Spice Sunflower Butter Oatmeal Bites. It's the perfect healthy snack for no-fuss traveling.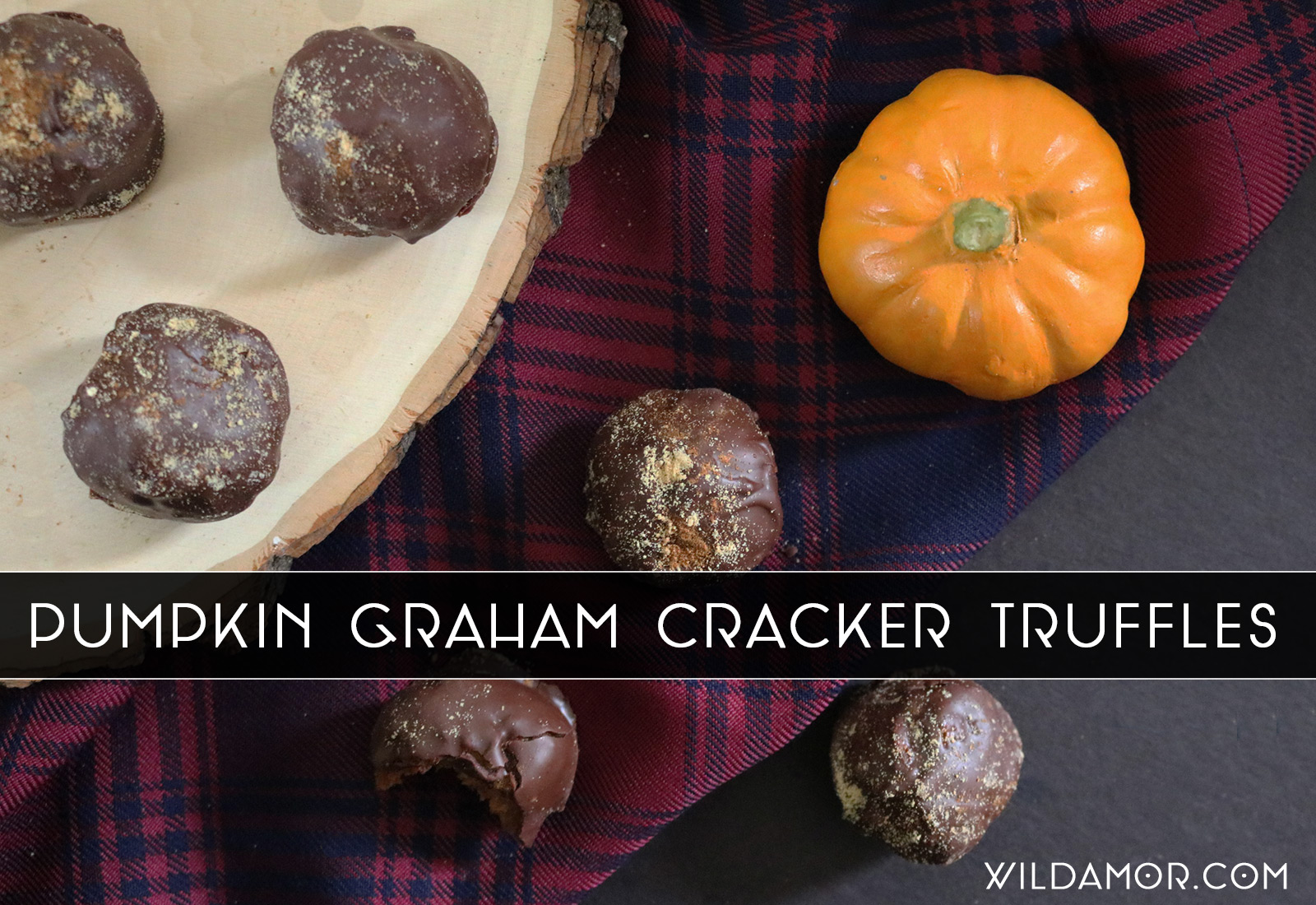 To those celebrating, Happy Thanksgiving!
xx K