Natural skincare is having a serious moment right now, and I'm all about it. Beauty products and DIY… it can't get any better than that. Plus, I've been on a slow and steady personal mission to use entirely homemade toiletries and makeup. (For the things that I don't make, I turn to the wonderful sellers of Etsy.) It's obviously taking some time to completely phase out items, but I'm gradually getting there! For instance, my SPF face powder, foundation, concealer, lipstick, lip balm, and face oil are all handmade be me or someone else. One of the last things on my list? Perfume. I adore the brand Tocca, but honestly, I'm trying to keep things natural and simple. That's why I wanted to give DIY solid perfume a try, starting with a lavender and bergamot version.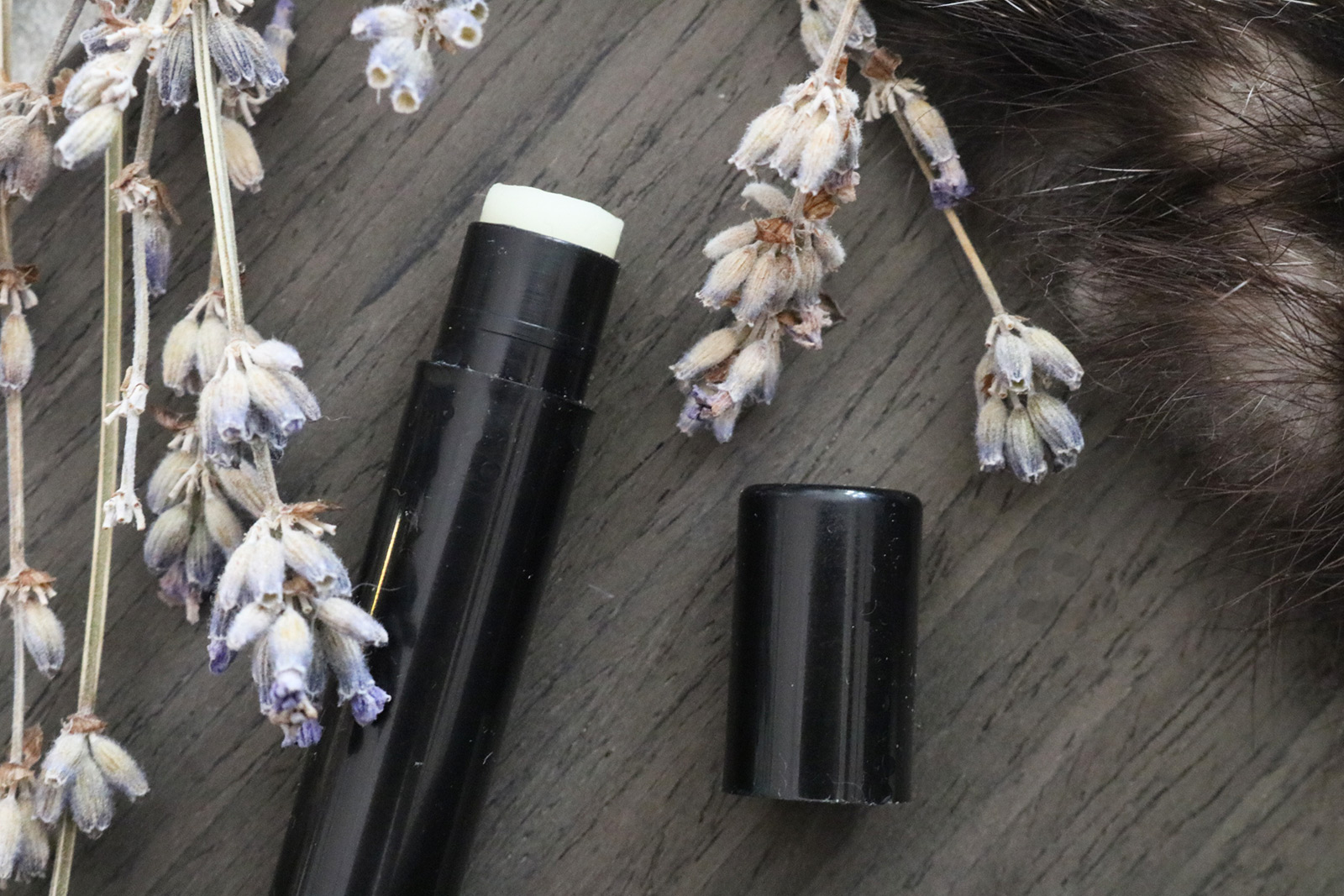 Plus, in the past year or so, I've suddenly developed ridiculously sensitive skin, and it just keeps getting worse (ugh). Everything seems to set off irritation, from commercial detergent to wool sweaters. Many drugstore and high-end products have also caused problems, but making homemade skincare has been a game changer for me. (However, I do love Korean skincare, but I prefer the simplicity of homemade.)
So, I knew I had to give DIY solid perfume a try. I used lavender and bergamot essential oils, but you can obviously use whatever speaks to your preferences. Furthermore, this makes a stellar gift idea! Just one batch is enough to make about 5 lip balm tubes' worth of solid perfume, depending on the size. Holiday gifts: Check.
Supplies:
1 tablespoon beeswax pastilles (I used white beeswax)
1 tablespoon carrier oil of your choice *
60 drops essential oils
Empty lip balm tubes **
Small pot
Water
Small Pyrex measuring cup
Wood or metal stick or spoon
Potholders
* For this project, I used grapeseed. Coconut, olive, apricot, and avocado oil are all great options.
** The proportions below were enough to fill 3 slim lip balm tubes plus a tiny lip pot container. You can re-use old lip balm tubes (washed and cleaned of course) or use brand new empties. For this DIY, I purchased slim lip balm tubes from Etsy seller KissMySassCosmetics. Another option is to use a small glass or metal jar.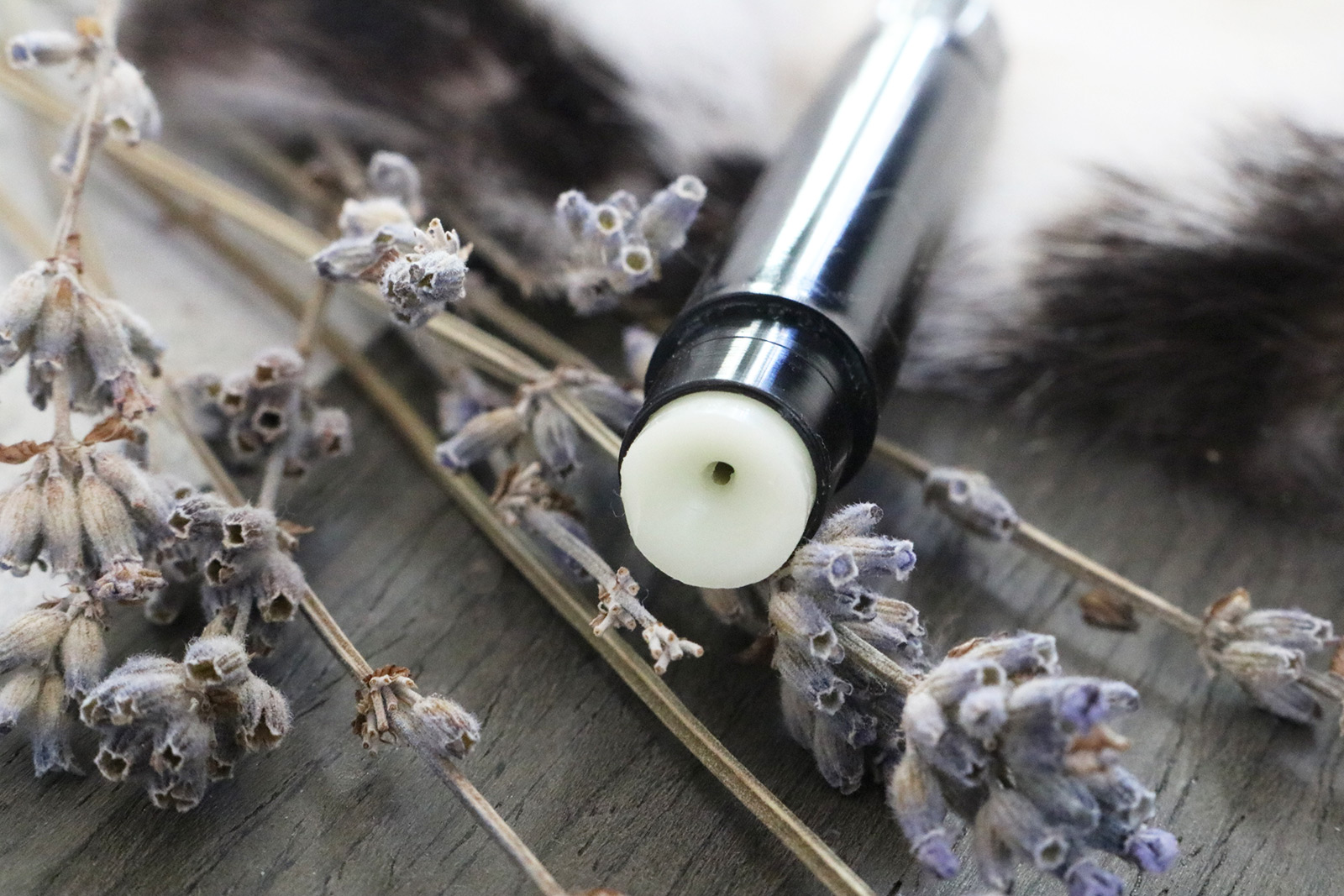 Directions:
1. Fill 1/4 of the pot with water. Over low-medium heat, bring to a light boil.
2. Place the small Pyrex cup into the pot. Add the beeswax pastilles and carrier oil of your choice.
3. Heat until melted together, stirring occasionally. Make sure it doesn't start bubbling.
4. Once completely melted, remove from the pot and place on a potholder. Safety first, people.
5. Add 60 (give or take) drops of essential oils, depending on your desired scent. I used 30 drops each of lavender and bergamot essential oils. Mix well.
6. Carefully pour into the lip balm tubes. For extra protection, I'd recommend wearing rubber gloves when handling the hot Pyrex cup and holding the lip balm tube steady. The tubes fill up fast, so be careful.
7. Leave to dry and harden completely.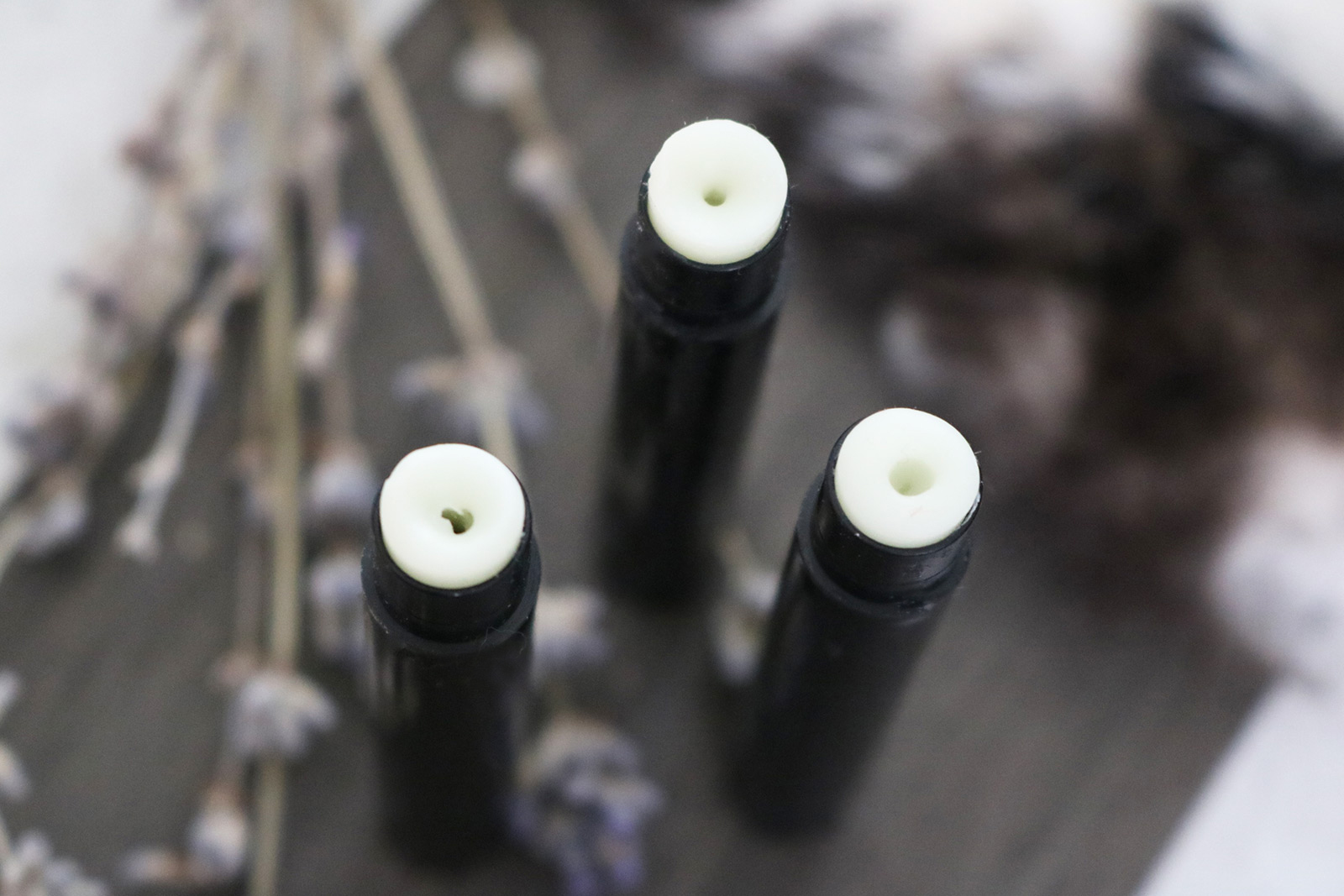 Pat yourself on the back, because you just made solid perfume. If you're gifting these babies, print out labels or adorn with washi tape.
This is an awesome way to try new custom scents.  Don't be afraid to experiment! Use one essential oil, fill a tube, then add a different essential oil to the remaining mixture before filling up the rest.
If you loved this project, check out some of my past DIY beauty posts: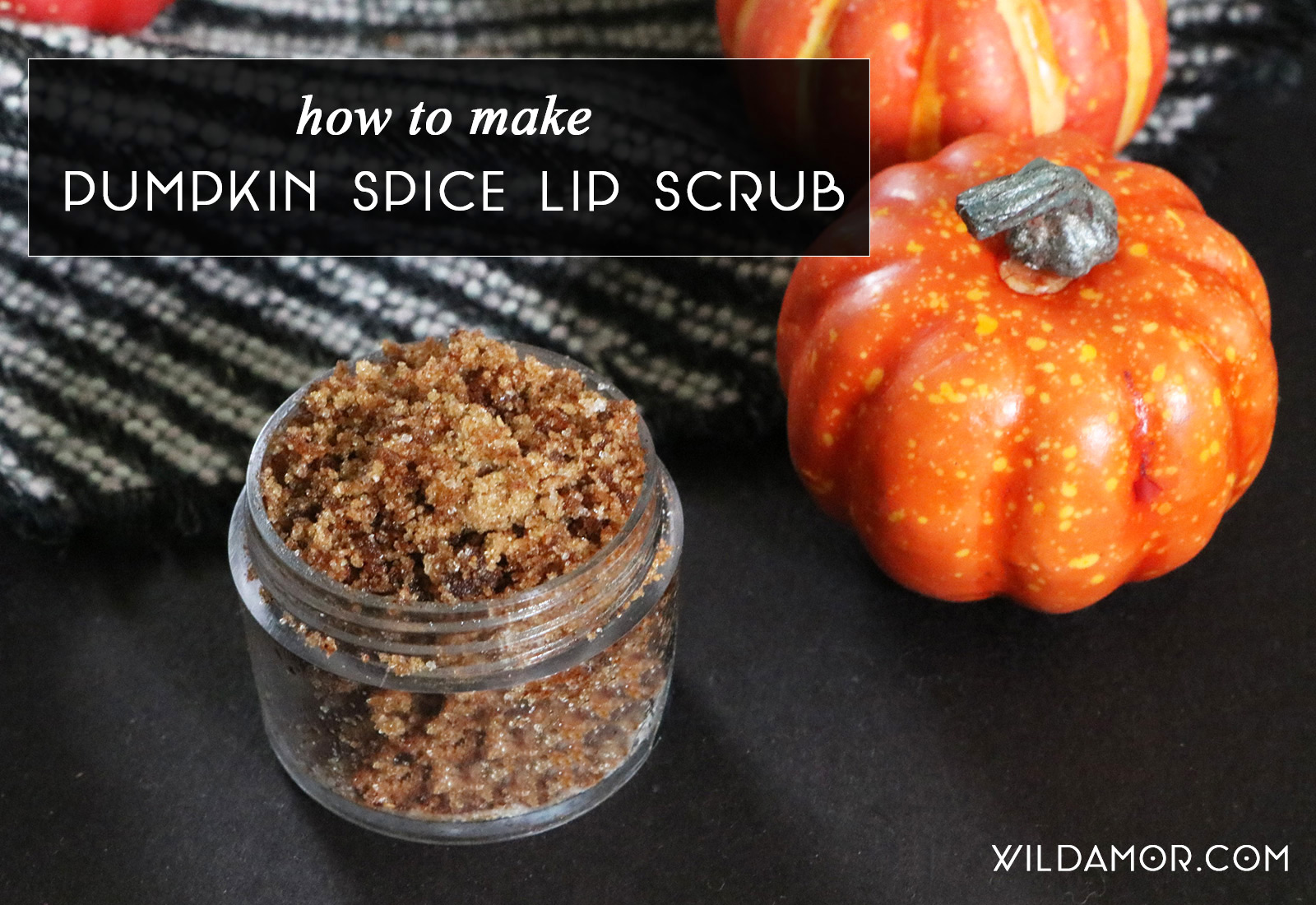 Wild Amor: Pumpkin Spice Lip Scrub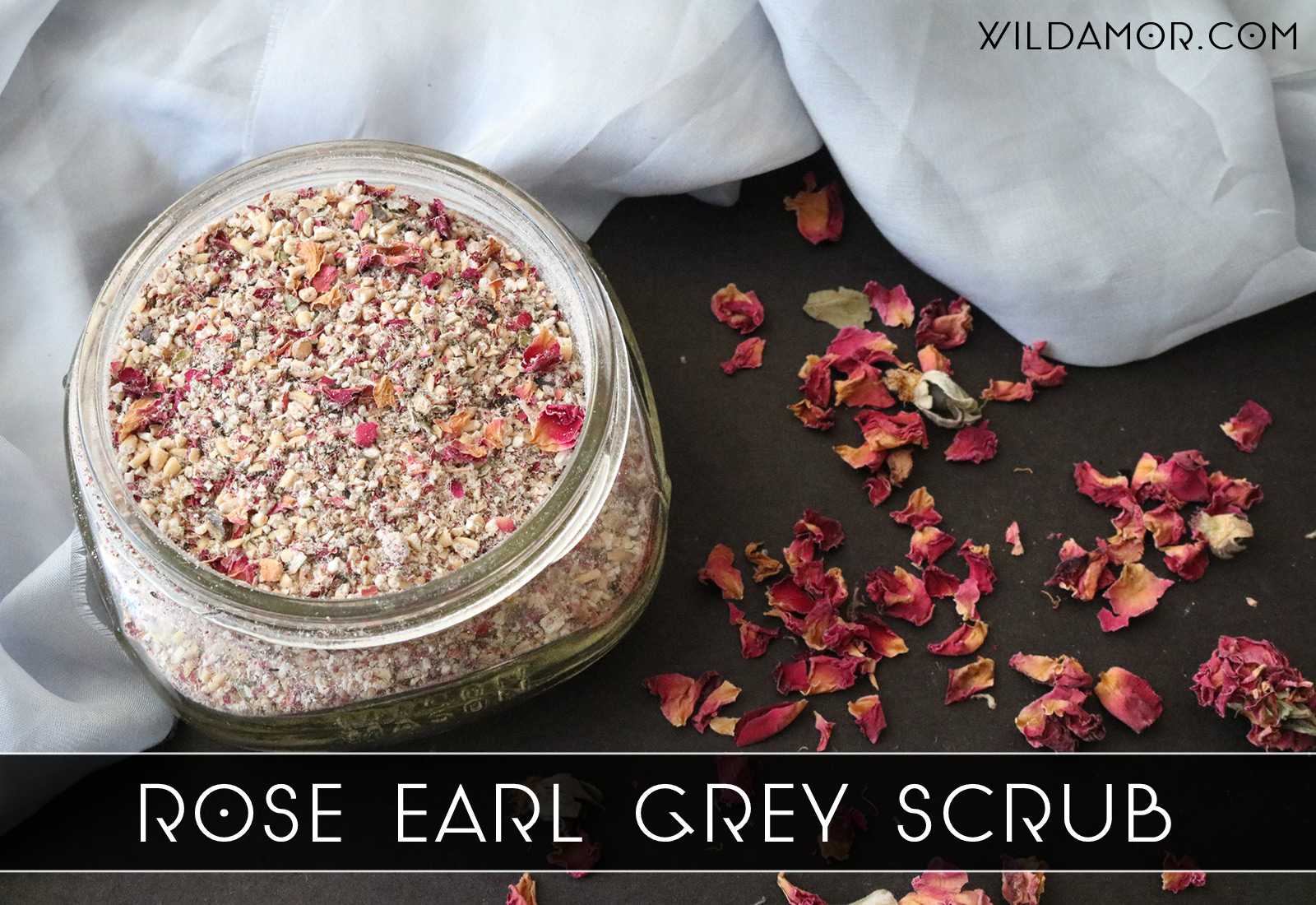 Wild Amor: Rose Earl Grey Scrub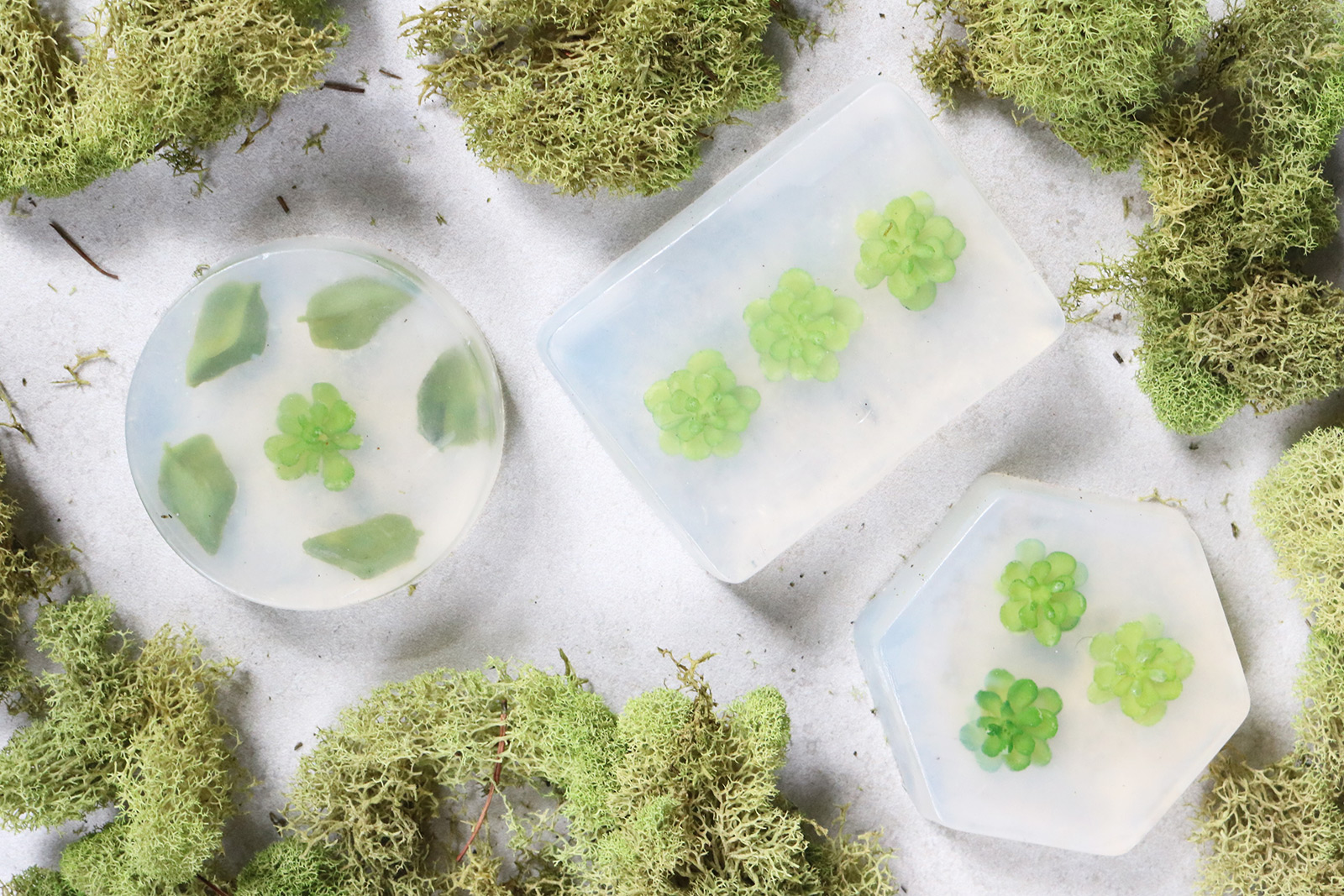 Darice Crafts: Succulent Soap Bars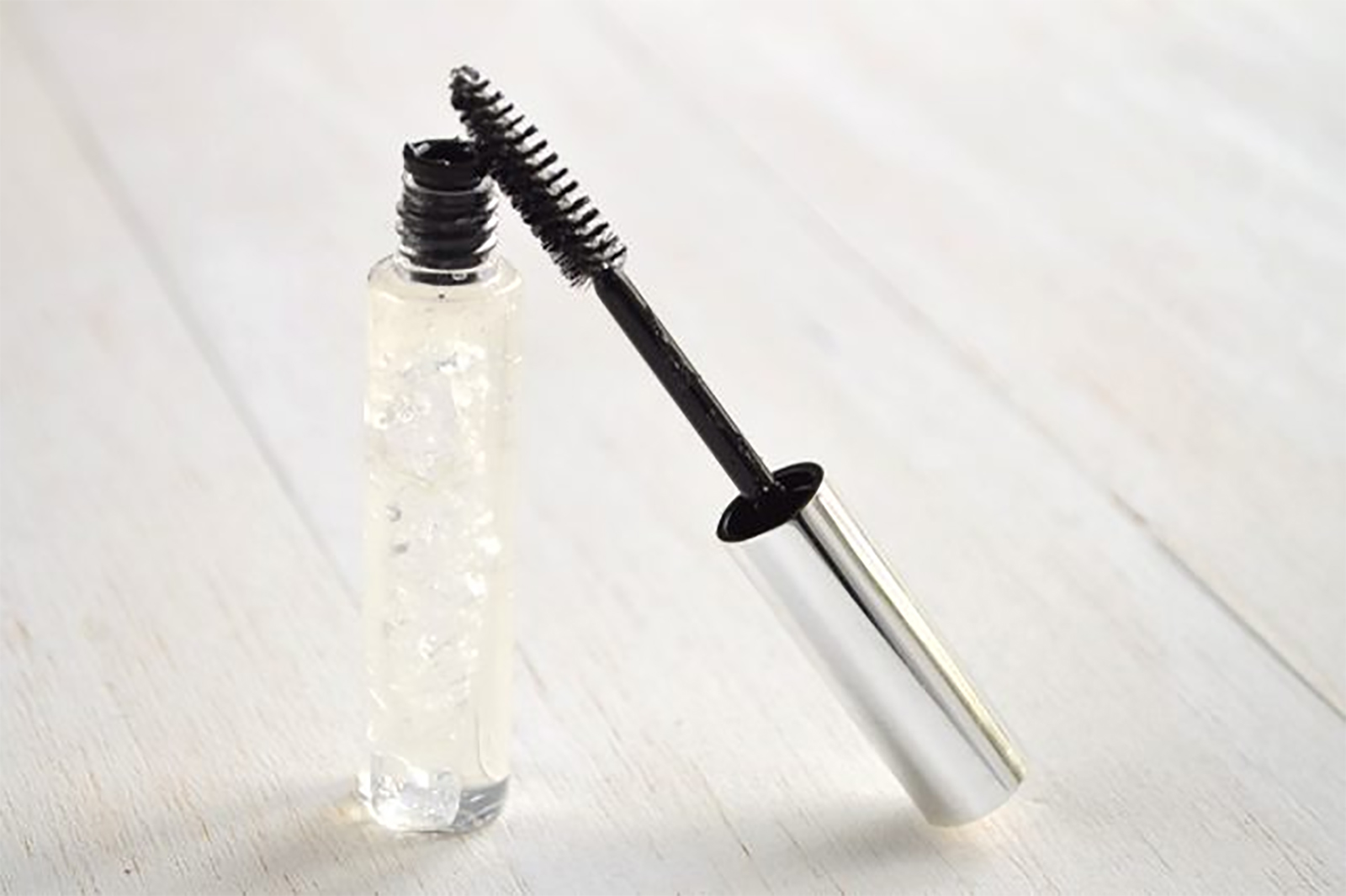 eHow: Eyebrow Gel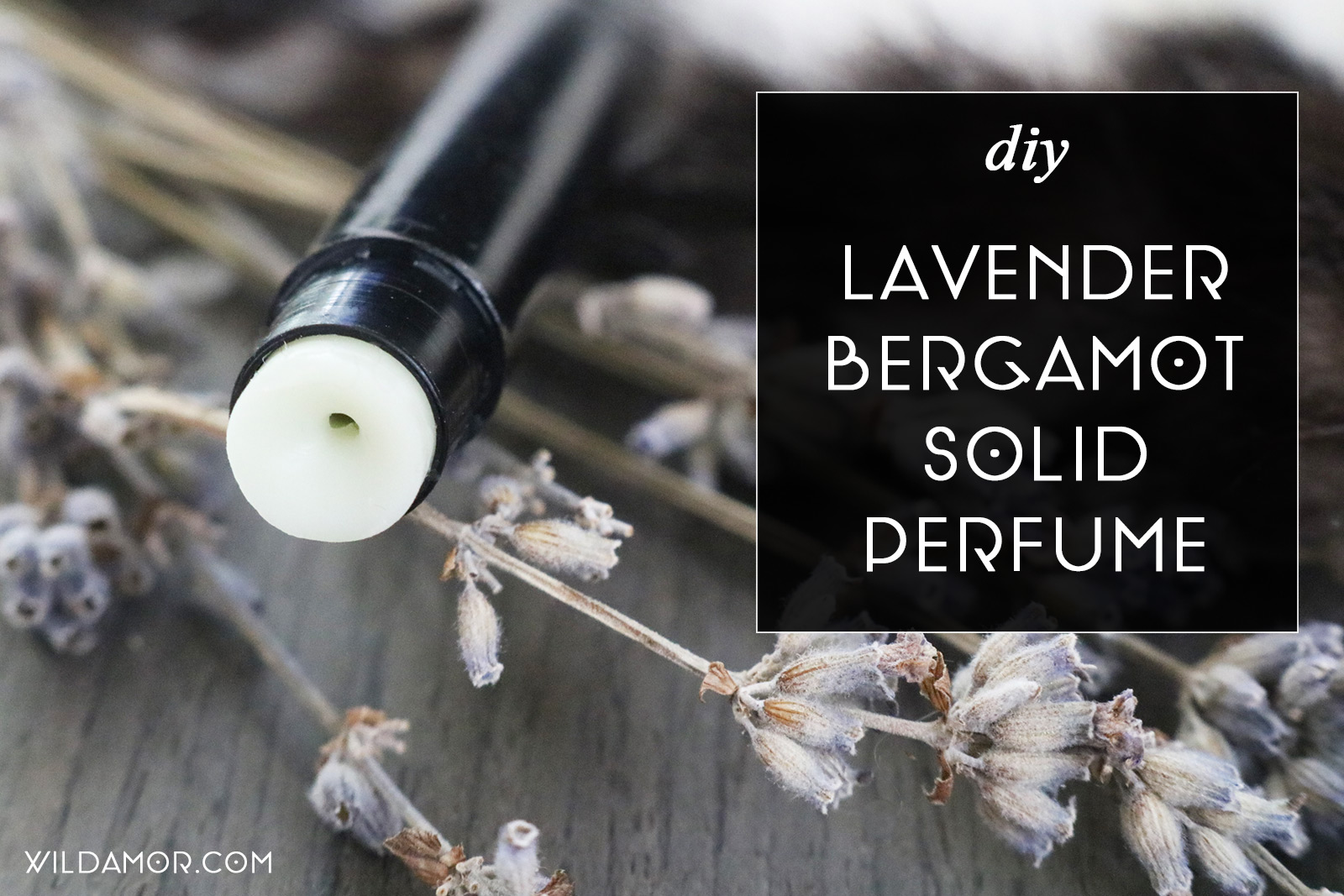 xx K