I'm mildly extremely obsessed with chickpeas. Between the high protein content and versatility, how can you not love them? Lately, I've been making a lot of patty recipes like these chickpea turmeric burgers for Bustle. For an even quicker dish, I'll toss with them oil and spices and roast them for a crunchy, savory snack. And of course, nothing beats tossing them into a salad. So when I set out to make an original recipe for Nature's Earthly Choice, a producer of organic grains, I knew I had to get chickpeas involved. Meet coconut turmeric chickpeas with black rice, your new favorite meal.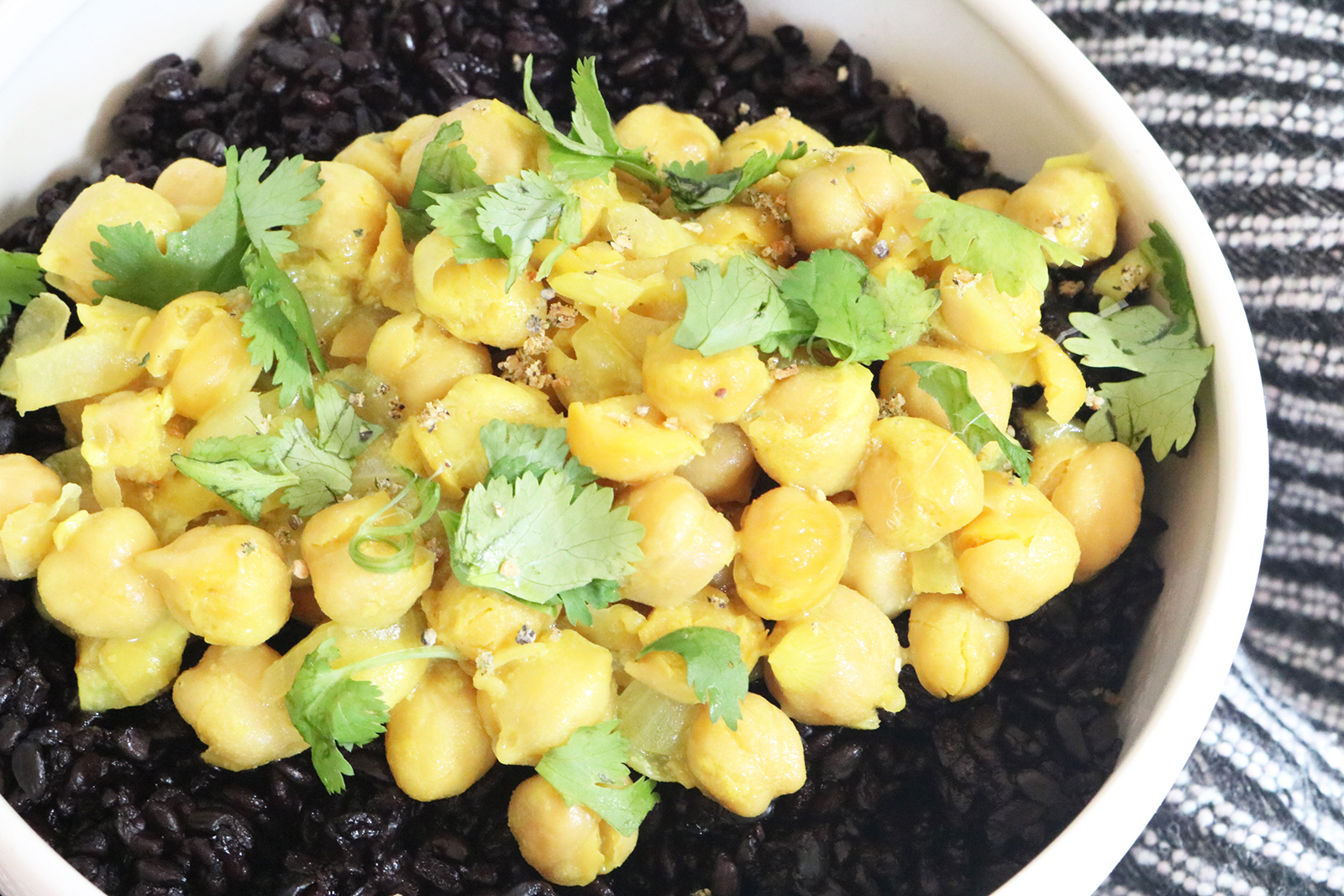 Ingredients:
2 tablespoons olive oil
1 large clove garlic, minced
¼ cup whole-fat coconut milk
¼ cup vegetable broth
1 tablespoon turmeric powder
1 teaspoon black pepper
1 cup canned chickpeas, rinsed
1 cup cooked Nature's Earthly Choice™ Black Rice
Cilantro and lemon juice, to taste
Directions:
In a small pot, heat olive oil over medium heat. Sauté garlic for 1 minute.
Add coconut milk, vegetable broth, turmeric powder, and black pepper. Bring to a boil then reduce to a simmer.
Add chickpeas. Cover and cook for 10 minutes, or until the chickpeas soften.
Serve on top of black rice. Garnish with cilantro and lemon juice, to taste.
Want to learn more about Nature's Earthly Choice's black rice? Check out the product information right here.
xx K