During the fall, Wild Amor tends to turn into a food blog, and I'm all about it. There's something so comforting about the spicy-sweet notes of autumn. Chai is a personal favorite of mine, so I knew I had to make a chai smoothie concoction. (Actually, this past weekend I had chai apple cider at Far From The Tree, a cider brewery in Salem, MA. 100000 percent recommended.) Plus, a chai smoothie is perfect for those warm autumn days, when the air is crisp but the sun is still beating down so you're literally sweating in a sweater. You know how it goes. And when it's served in a bowl? It's that much fancier, or at least that's what I tell myself.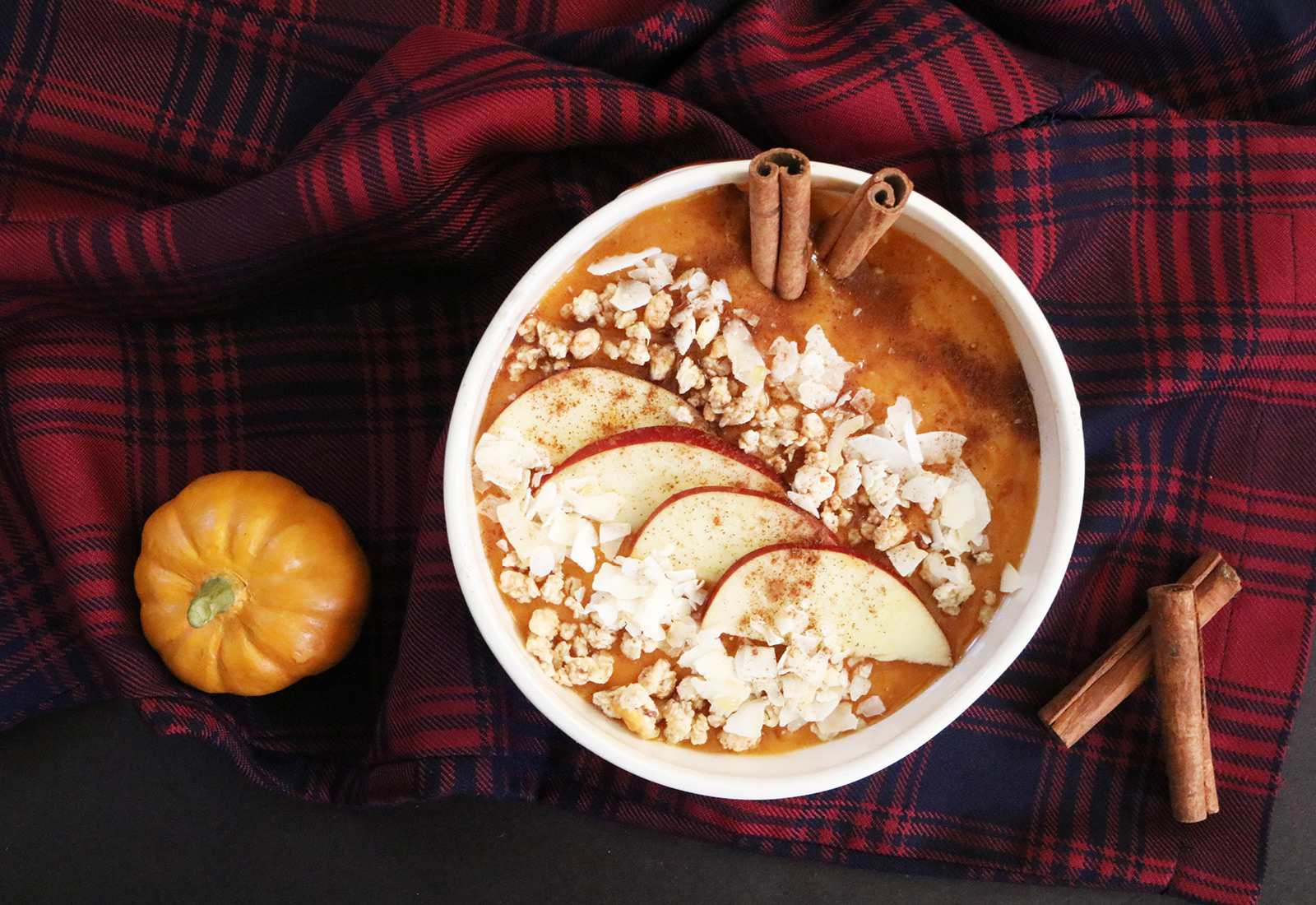 Autumn Chai Smoothie Bowl
Ingredients:
2 bananas, sliced and frozen
1 cup milk of your choice (I used coconut milk)
3/4 cup pumpkin puree
1 teaspoon (or more) canned pumpkin spice
1 teaspoon ground cinnamon
1/2 teaspoon ground ginger
1/2 teaspoon ground nutmeg
1/4 teaspoon ground cloves
1/4 teaspoon all spice
1 tablespoon maple syrup
Toppings: Sliced apple, coconut flakes, granola, chocolate chips, dried fruit, cinnamon sticks, more pumpkin spice and maple syrup, etc.
Directions:
1. Combine all of the ingredients in a blender.
2. Top with ingredients of your choice. I used sliced apple, coconut flakes, pumpkin granola, extra spices, and cinnamon sticks.
3. Eat it before it gets too cold for smoothie bowls.
Next time, I'm definitely tossing dried cranberries and chocolate chips on this.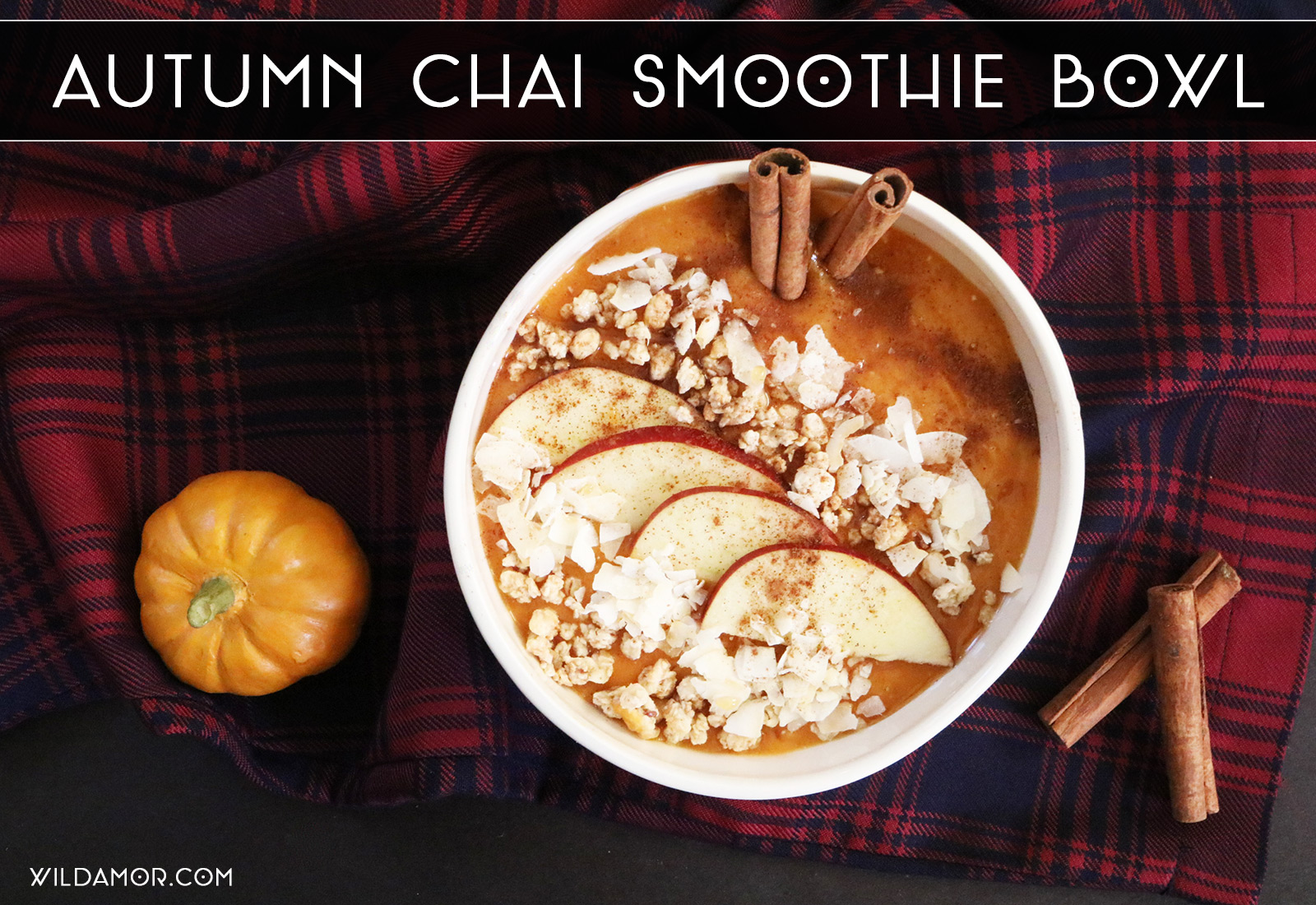 PS: The cinnamon sticks can be chewed on, but they aren't for eating. You can save them and make a stove top potpourri, if you'd like.
Of course, this post wouldn't be complete without a rundown of my favorite past autumn recipes:
Wild Amor: Pumpkin Cous Cous Cakes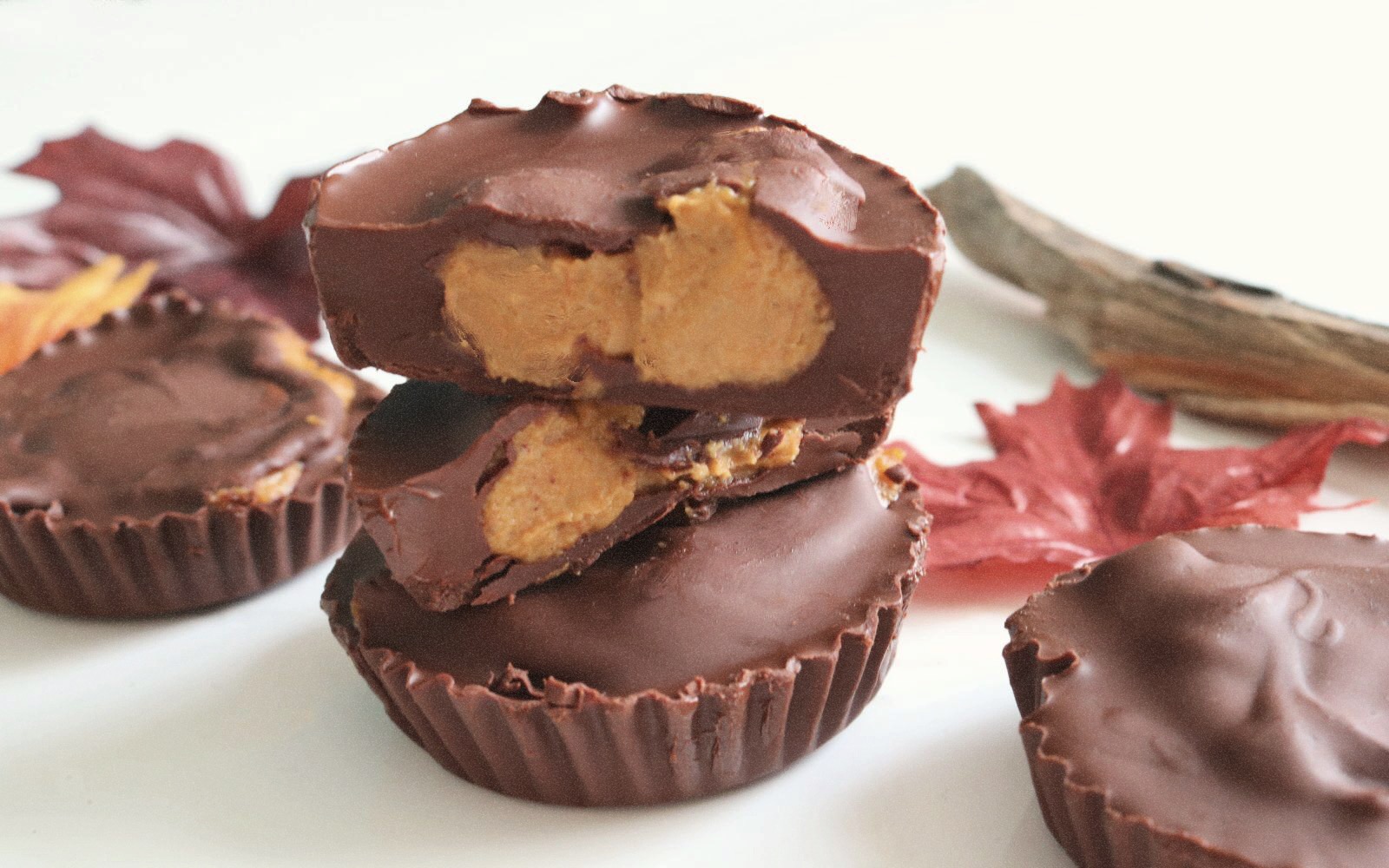 Wild Amor: Pumpkin Sunbutter Dark Chocolate Cups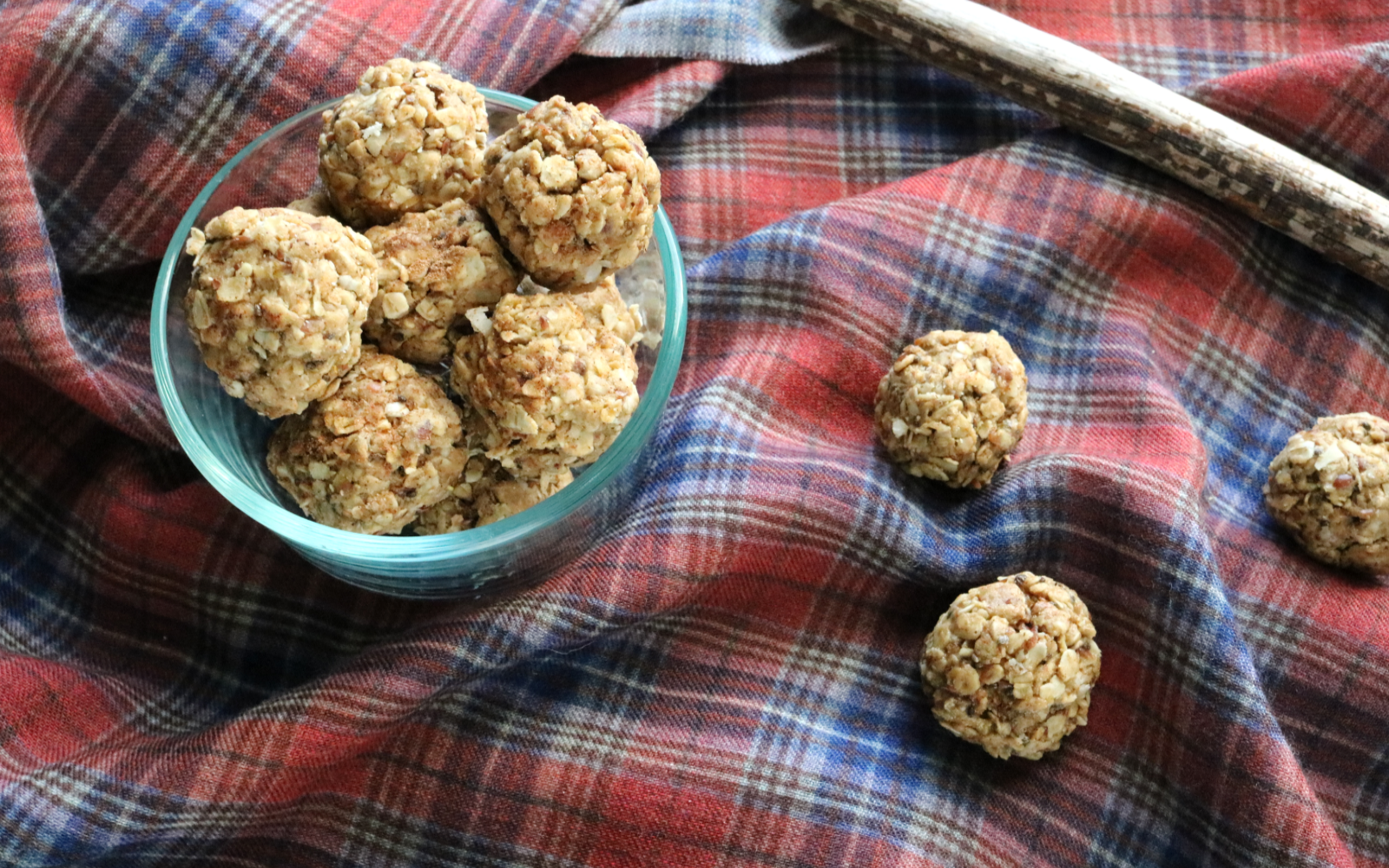 Wild Amor: No-Bake Pumpkin Spice Sunflower Butter Oatmeal Bites
Happy fall, y'all.
xx K