From turquoise to carnelian, I think we can all agree that crystals are having a moment right now. And while I dig them more so for their aesthetics, they're prime crafty real estate in my mind. (I don't resonate with the concept of healing energies, but if you do, that's totally cool!) For me, they're just waiting to be transformed into something like this leather-wrapped quartz necklace. Not only is it an awesome way to use up leather scraps, but it doubles as DIY version of a $98 Free People piece, too. It's the best of both worlds. I was also able to use a few leftover stone chip beads as well. Ready to make your own crystal DIY project? Find the tutorial, below.
Leather-Wrapped Quartz Necklace DIY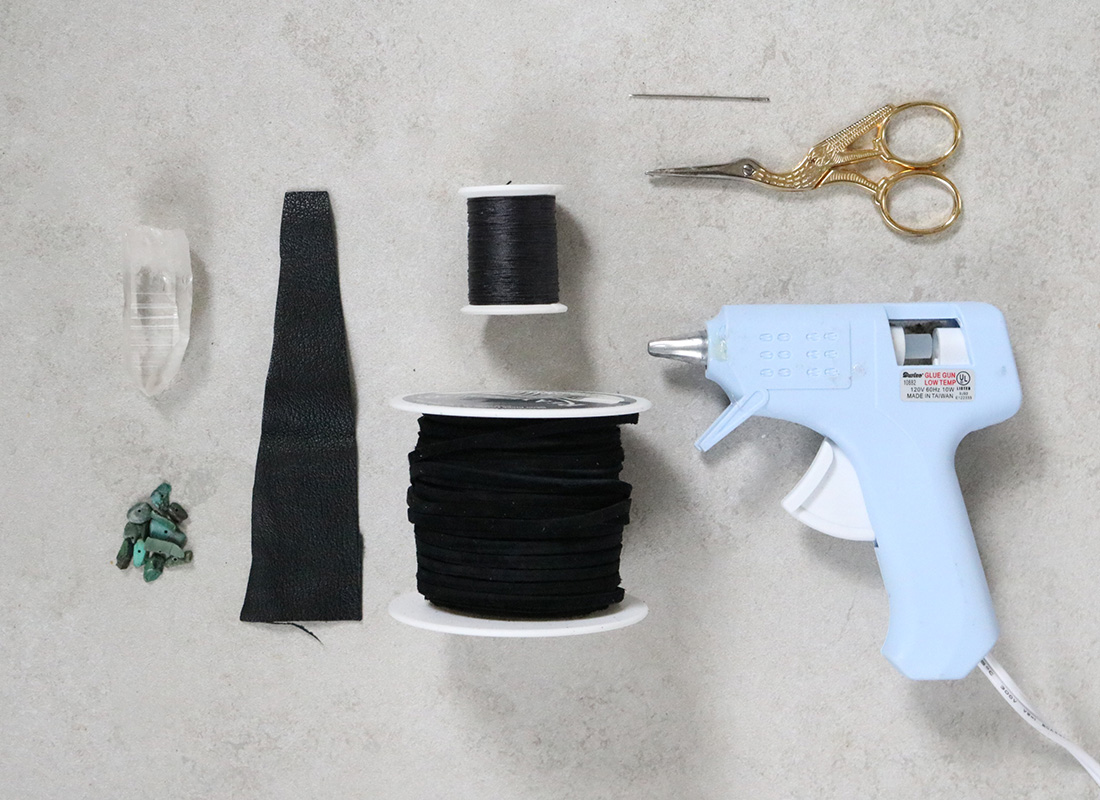 Supplies:
Crystal quartz point
Stone chip beads
Leather or pleather scrap
Thread and needle
Scissors
Suede cord
Hot glue gun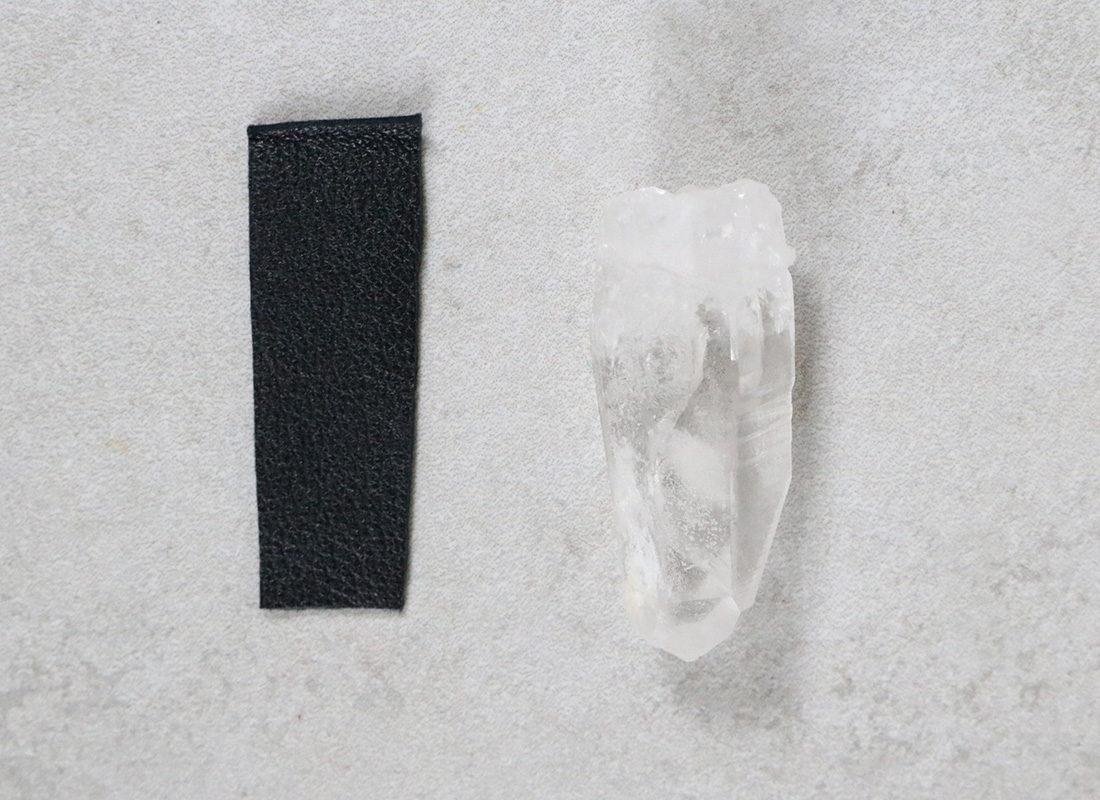 1. Cut a piece of leather that is about the same width as the crystal quartz point.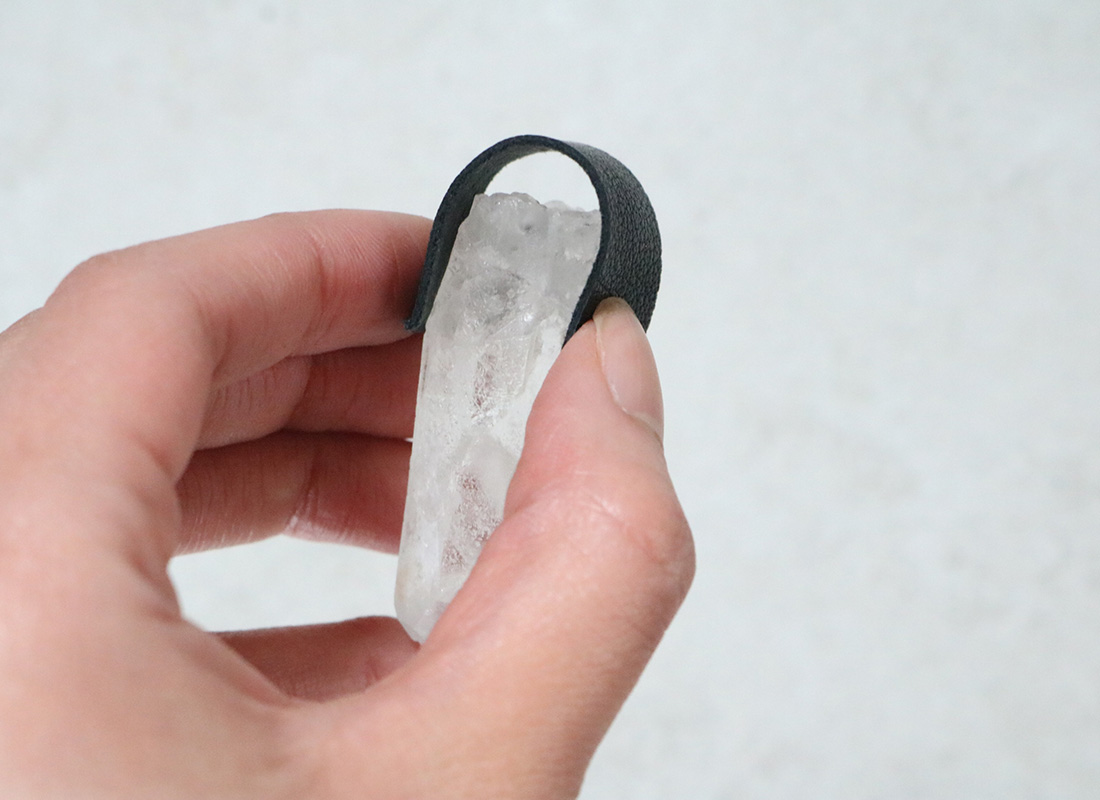 2. Trim the strip of leather so that it is long enough to fold over the top of the quartz, complete with a small gap. This is where the suede cord will lay.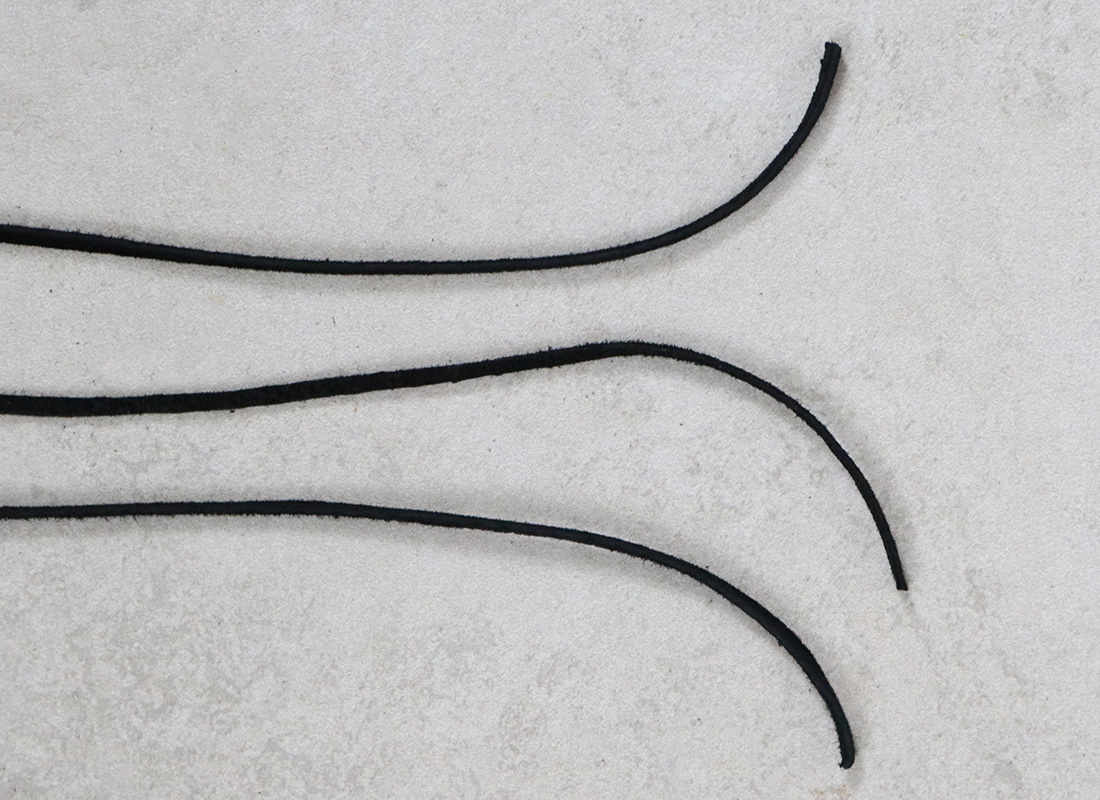 3. Cut three long strands of suede cord. The length is totally up to you.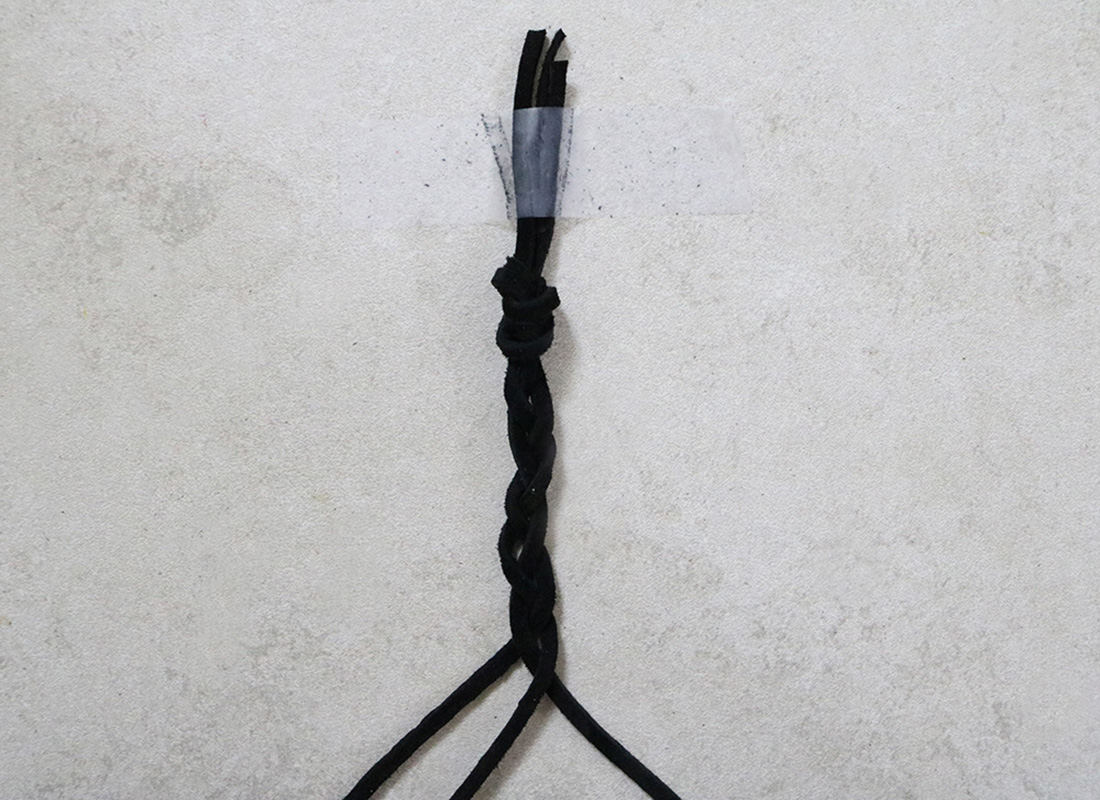 4. Tie the ends together and braid. It may be easier to tape the bundle to a desk or table.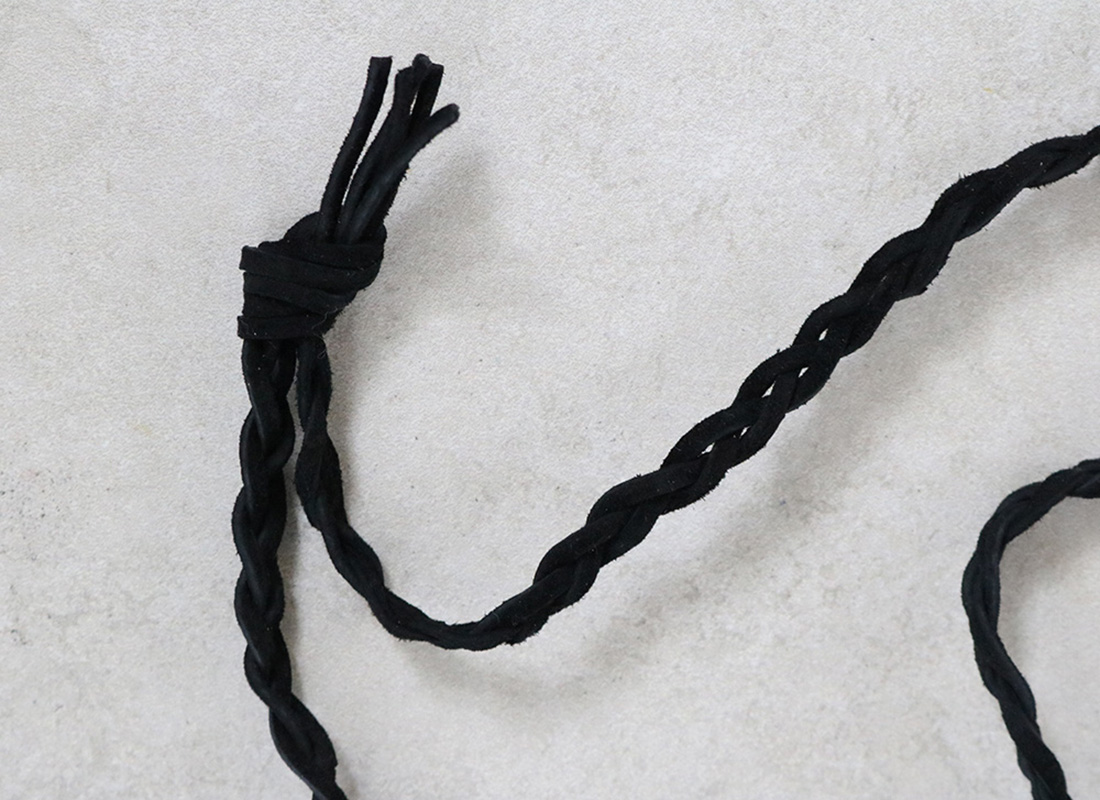 5. Braid, braid, and braid some more. Tie the ends together.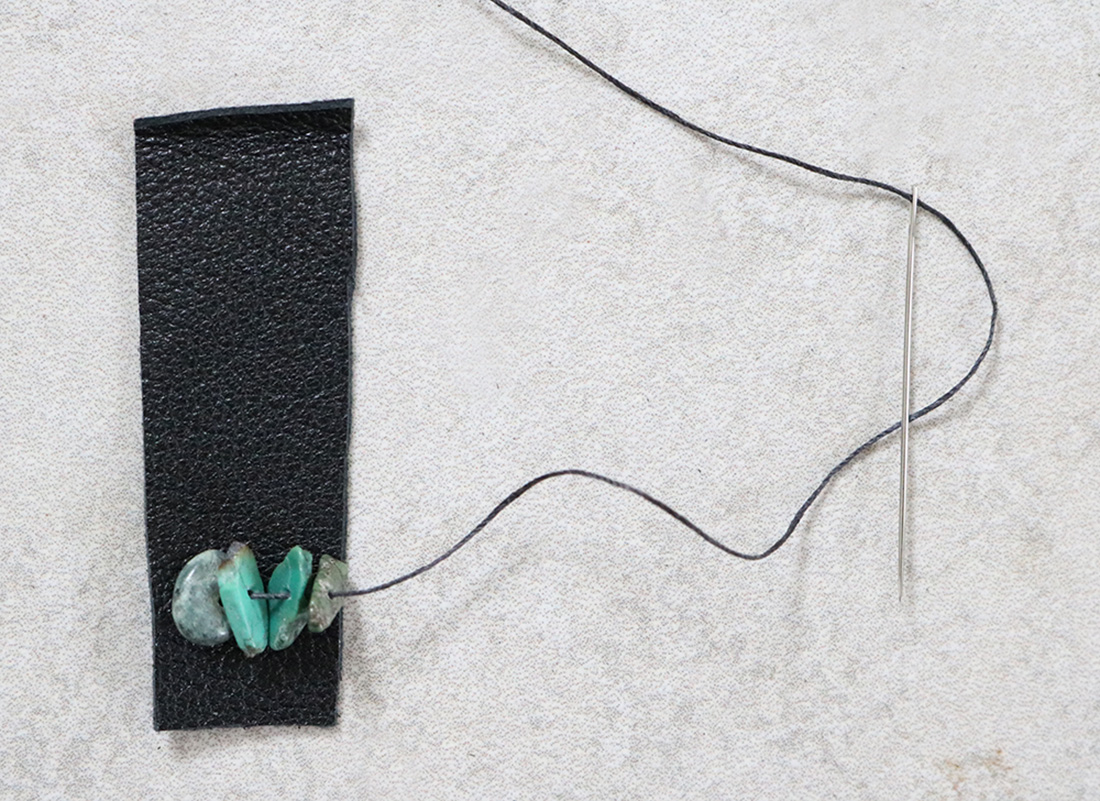 6. Thread the needle. Insert through the leather scrap, add the stone chip beads, and insert back through the leather. Tie in place and cut away the excess.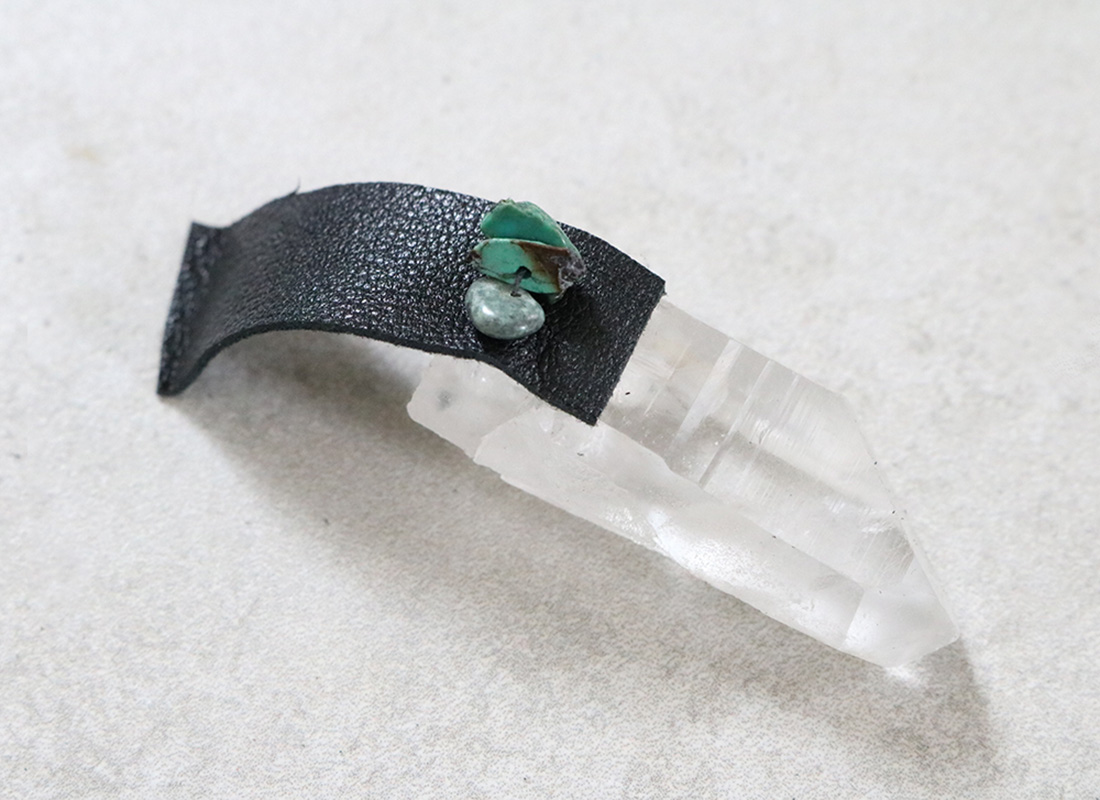 7. Glue to the front of the crystal quartz point.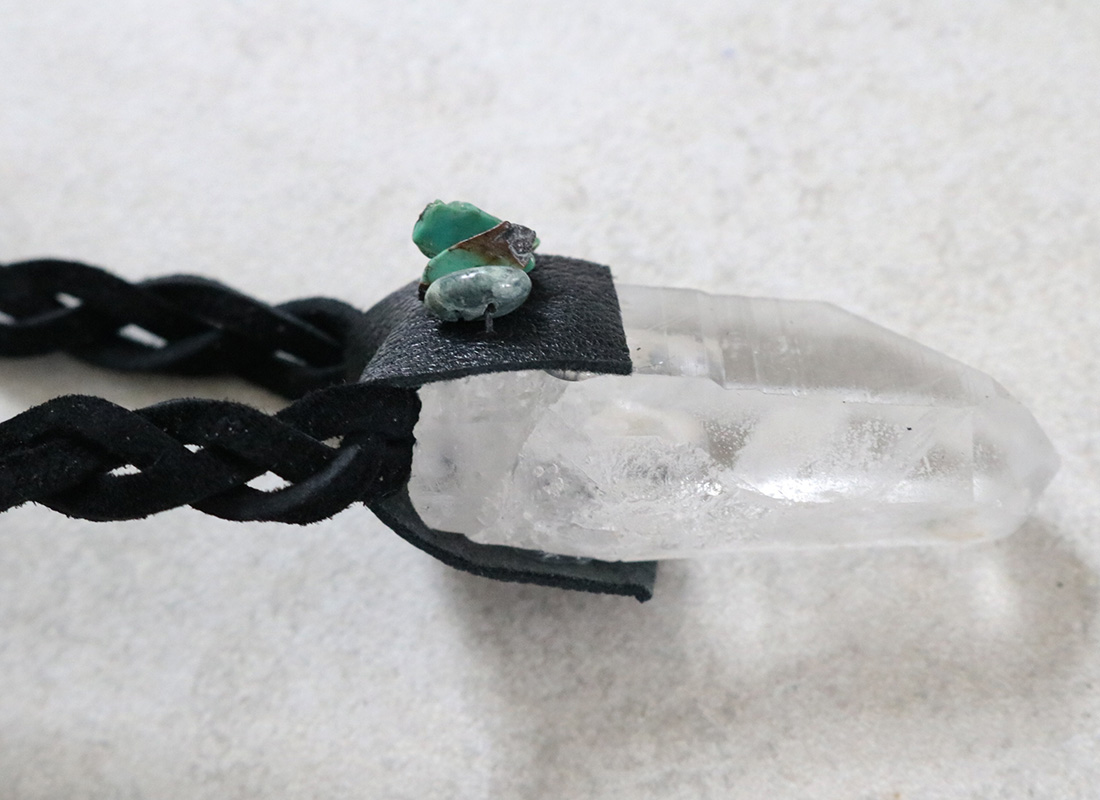 8. Fold the leather over the braided suede cord and hot glue on the backside of the crystal.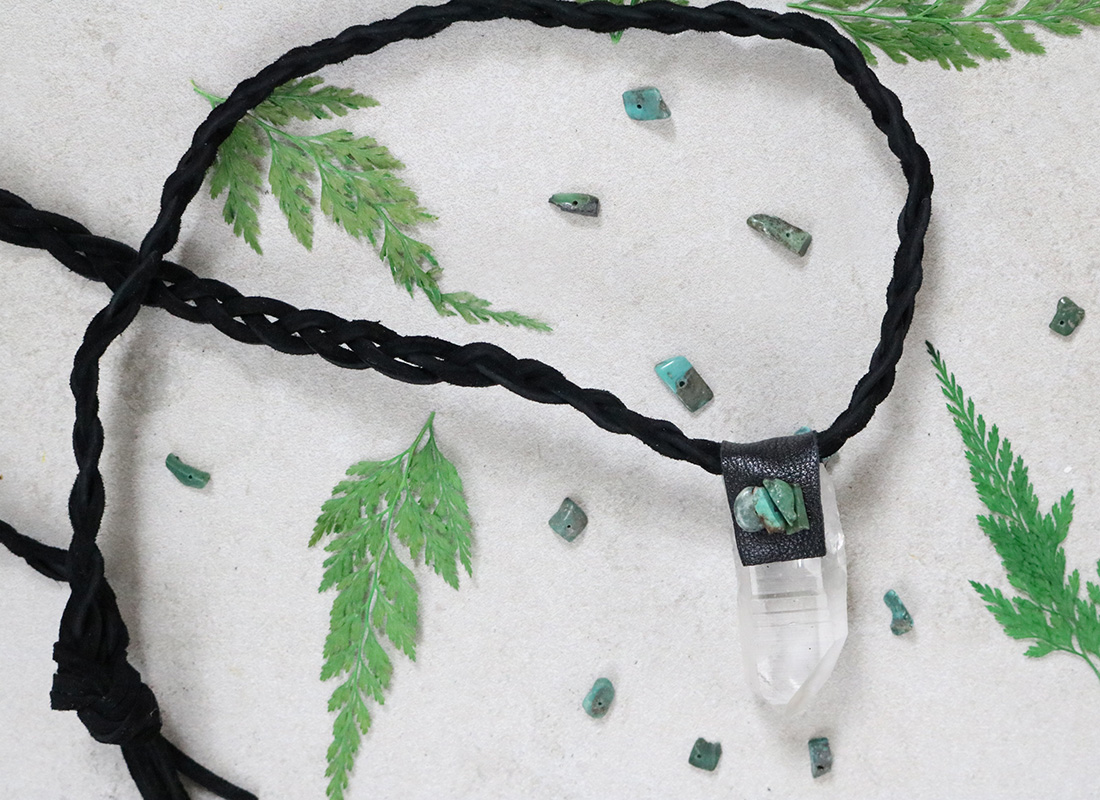 How easy, right? I'll probably use my necklace as a wall hanging. I adore the combination of turquoise and black, my two favorite colors.
For a few more fun and easy crystal DIY projects, check out these past tutorials: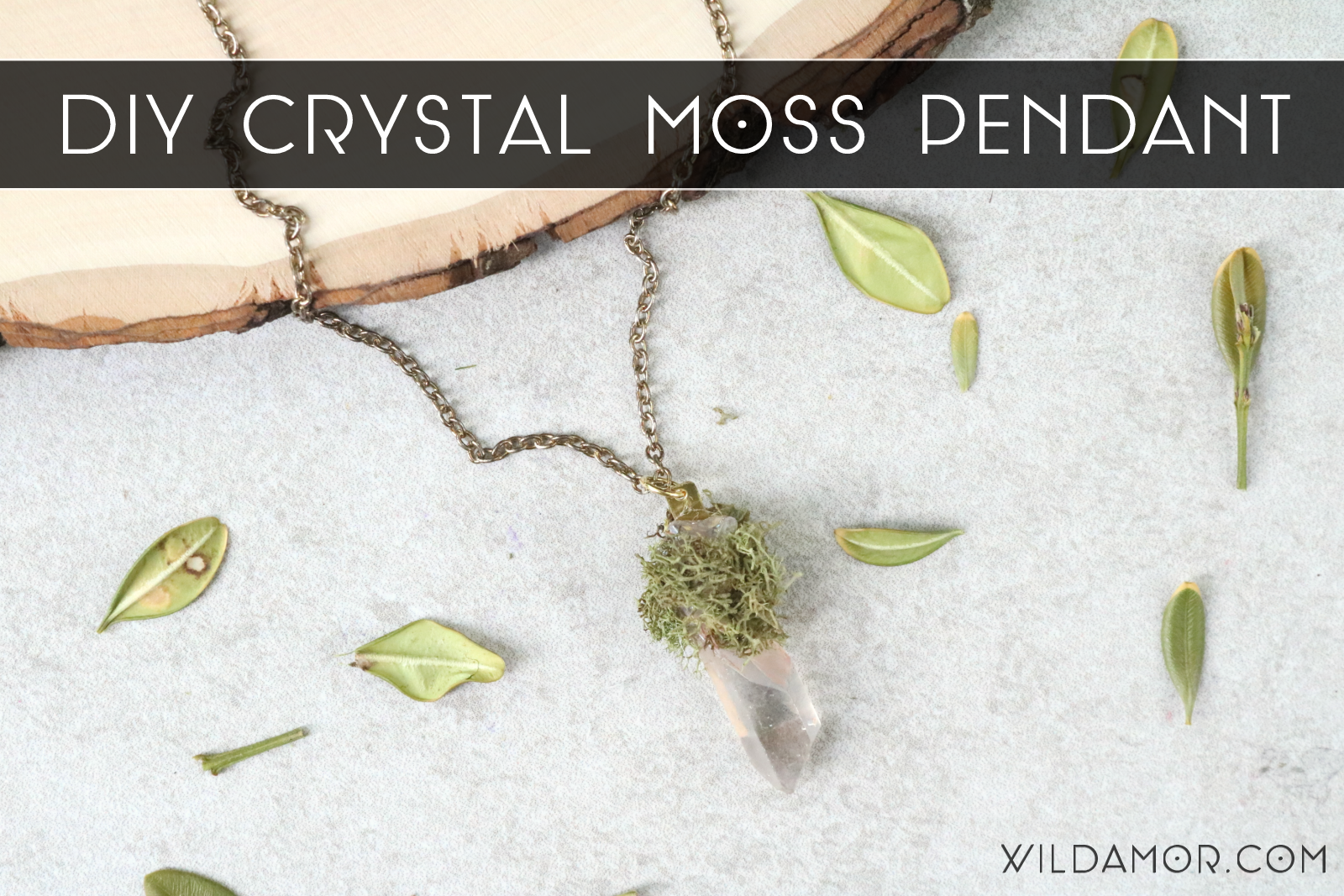 For a lovely combination of textures, make this moss and crystal pendant necklace. (Wild Amor)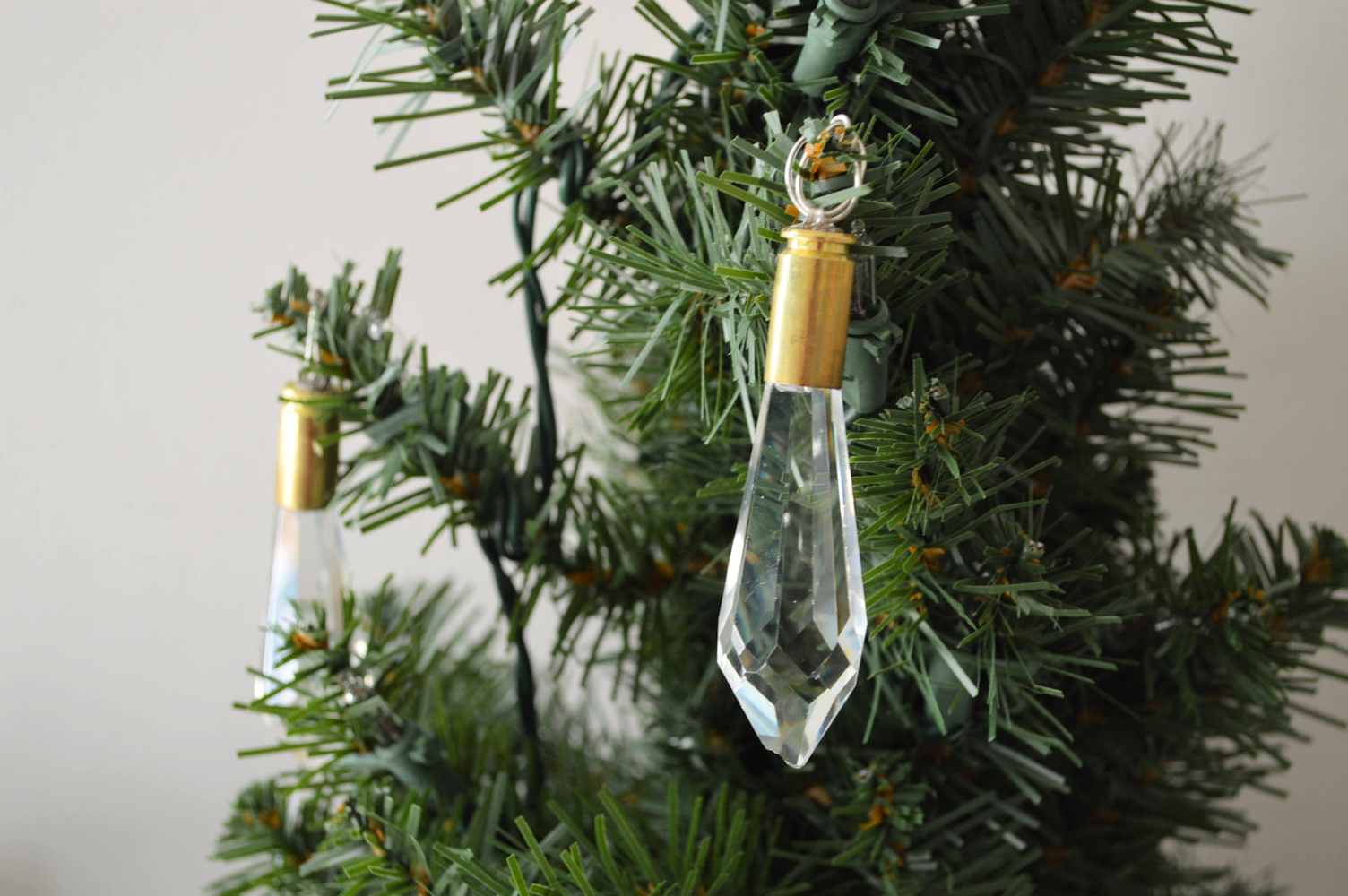 If you're all about found objects, make these bullet shell and crystal ornaments. They call for old chandelier crystals! (Wild Amor)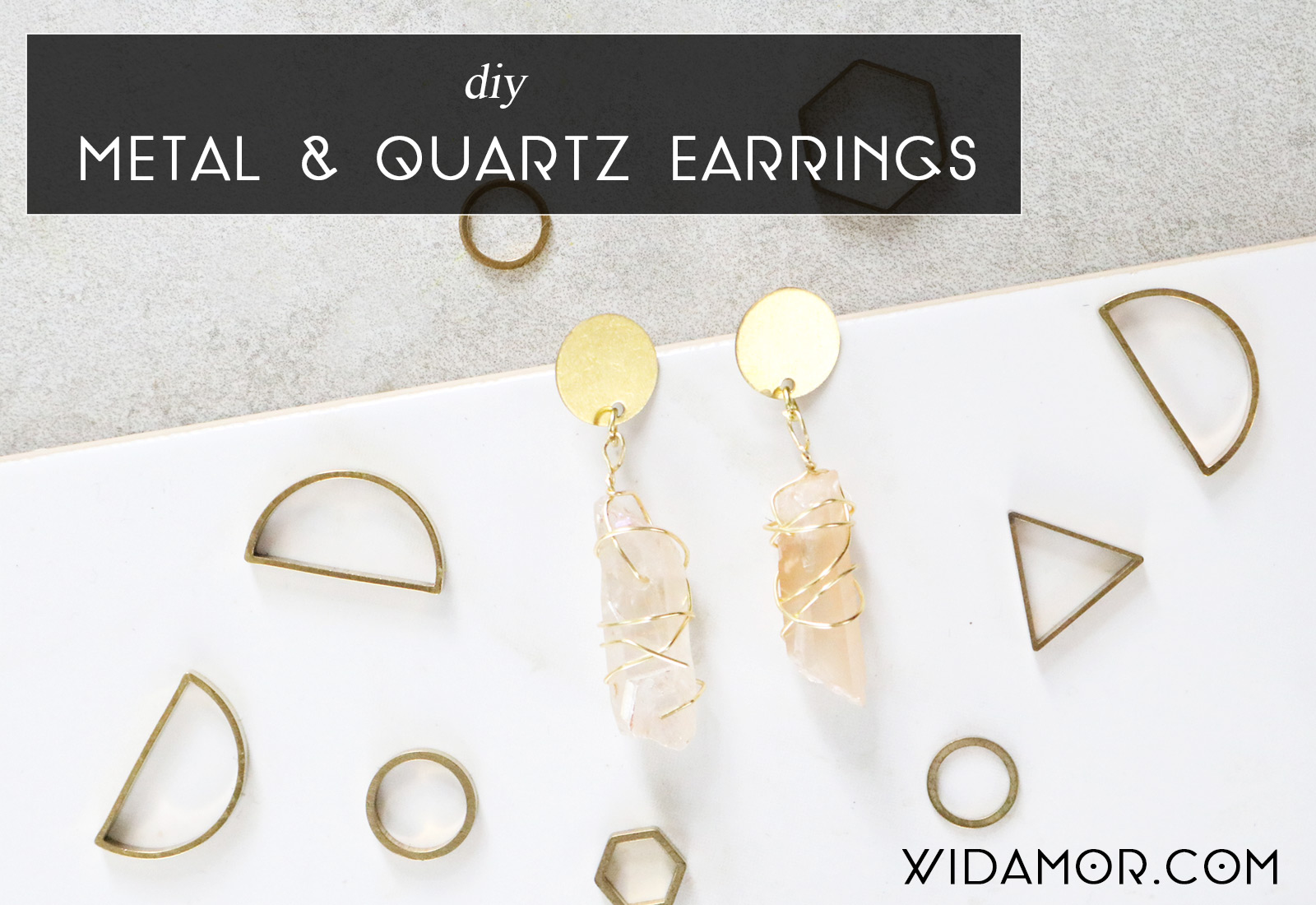 Lovers of minimalist jewelry will adore these metal and quartz earrings. BRB, making versions in all the colors. (Wild Amor)
Happy crystal crafting!
xx K