The quartz trend is going strong, but honestly, I hope it never leaves. The combination of minimalist shapes plus quartz crystal is timeless. I love that it pairs so well with basically any outfit, so what's not to love? So for this week's DIY project, I made a pair of quartz earrings, topped off with some wire-wrapping action.
These babies double as the perfect gift. After all, every year, without fail, I start making holiday gifts a little too late. You know how it goes: life gets in the way, and suddenly it's mid-December. And while I'm usually able to pull something together last minute, it can get a bit stressful. Where's the fun in that? So in an effort to gift only handmade presents (whether it was made by me or someone else), I'm determined to start DIY holiday gifts early this year. This is excellent news for you guys! I've already got a long list of gift ideas, starting with these on-trend quartz earrings.
This project is perfect people who love minimalist jewelry with a little edge. At the same time, it can double as a statement piece when paired with chunkier necklaces. Are you new to jewelry making? Have no fear, because these babies are easy to make. Here's the low-down.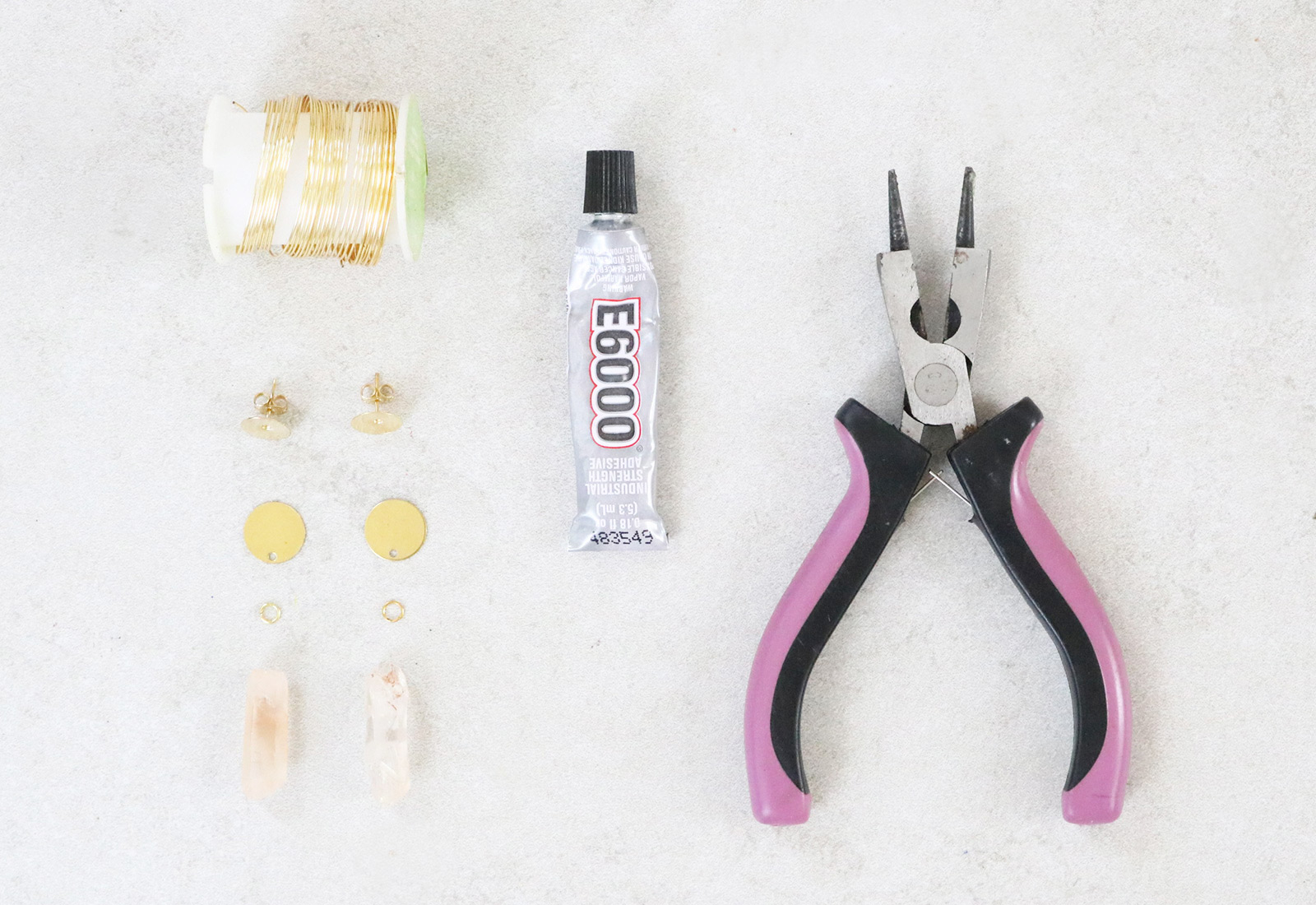 Supplies:
jewelry wire
Blank earrings posts (2)
Flat metal charms (2) *
6mm jump rings (2)
Top-drilled quartz crystals **
Strong craft glue (like E6000)
3-in-1 jewelry pliers
* These are from Etsy. Click here for similar charms.
** I purchased these top-drilled crystals at Michaels. They're available in so many colors!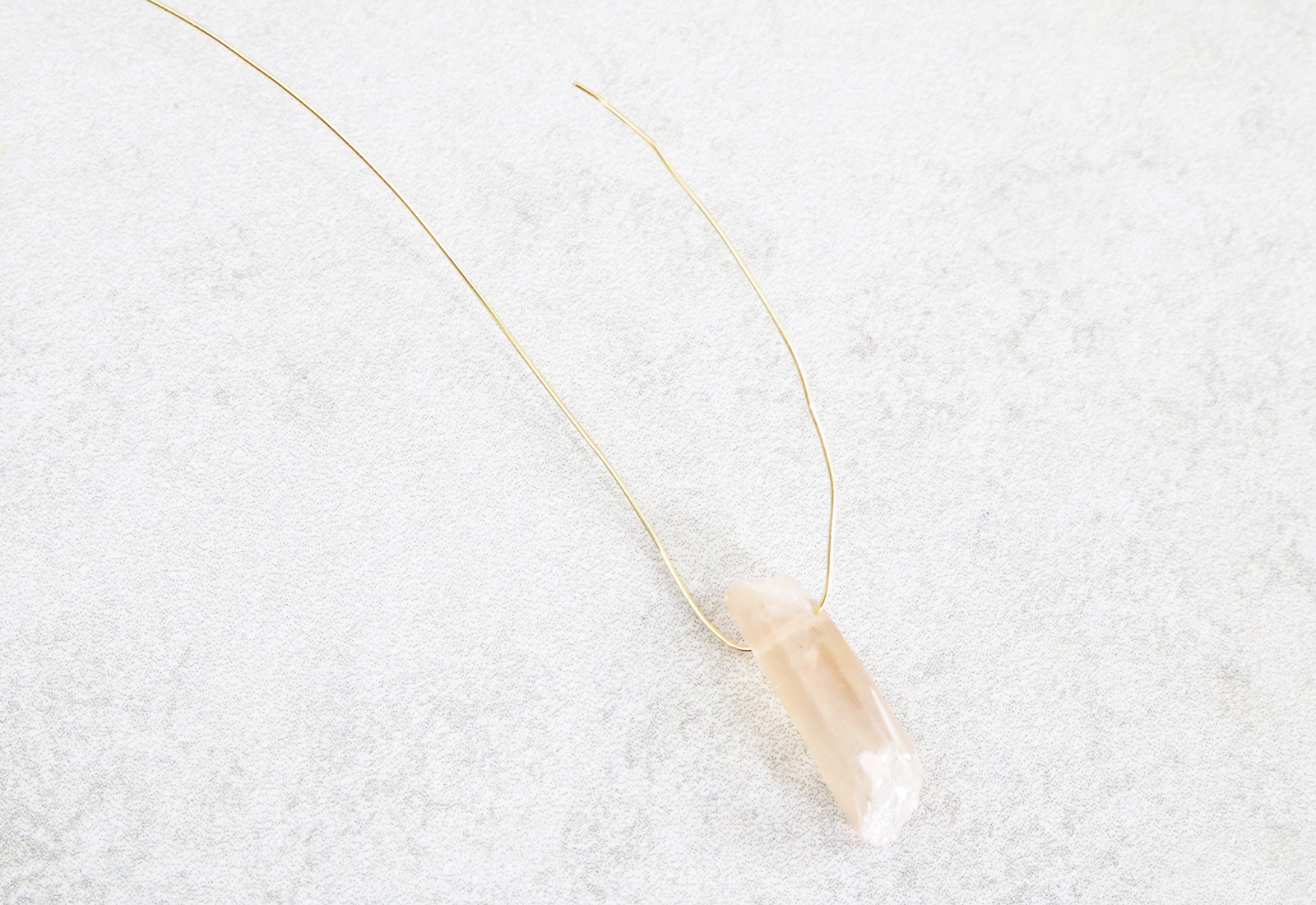 1. Cut a long strand of wire. (I always recommend starting with more than you think, since it's easy to cut away the excess, but you can't add back. At least 12 inches should be enough.)
Thread through one quartz, about 4 inches.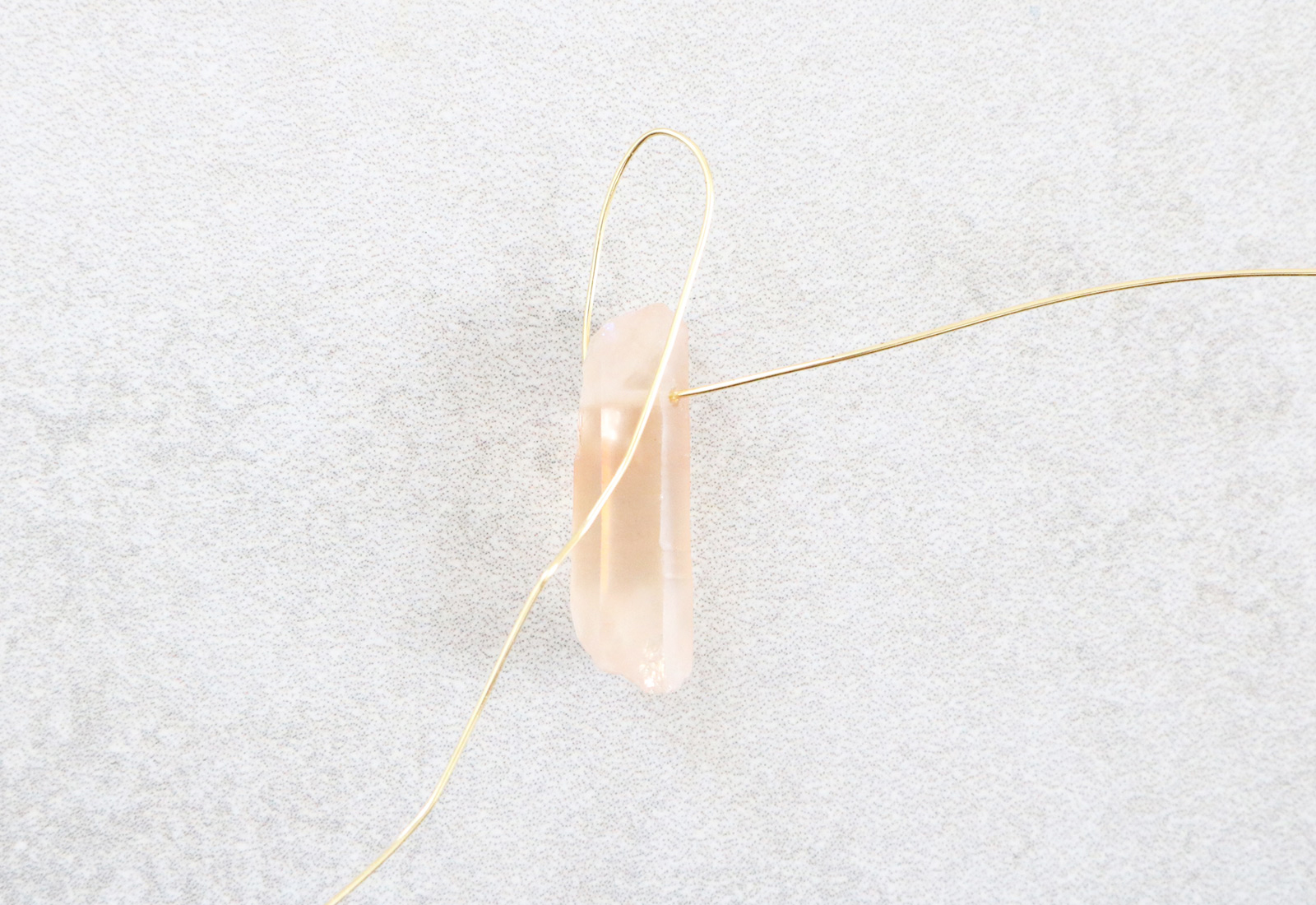 2. To create a loop on top, fold the short 4-inch end downward.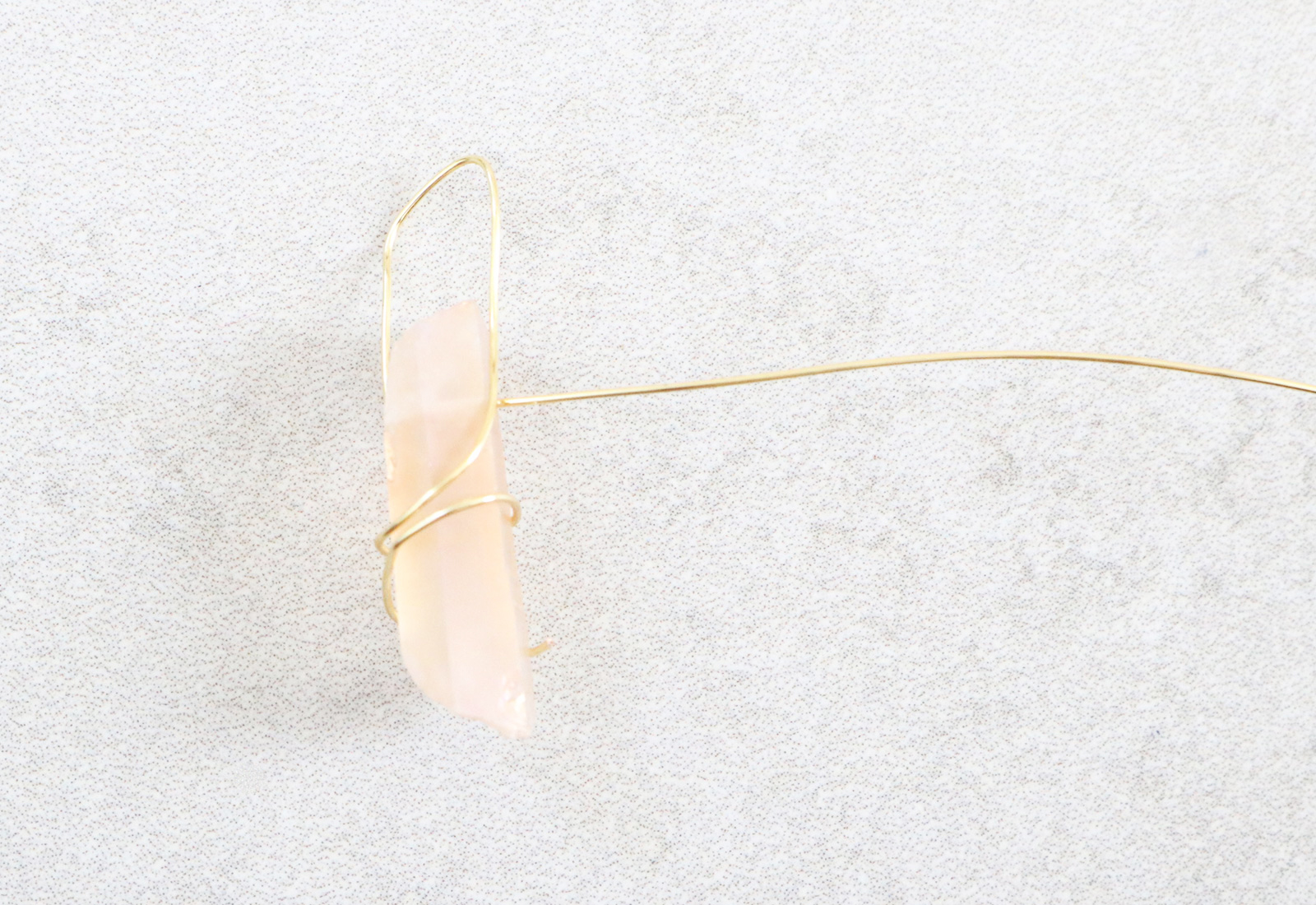 3. Wrap around 2 to 3 times, keeping the top loop intact. Press the raw end against the crystal.
4. Twist the wire to create a tighter loop.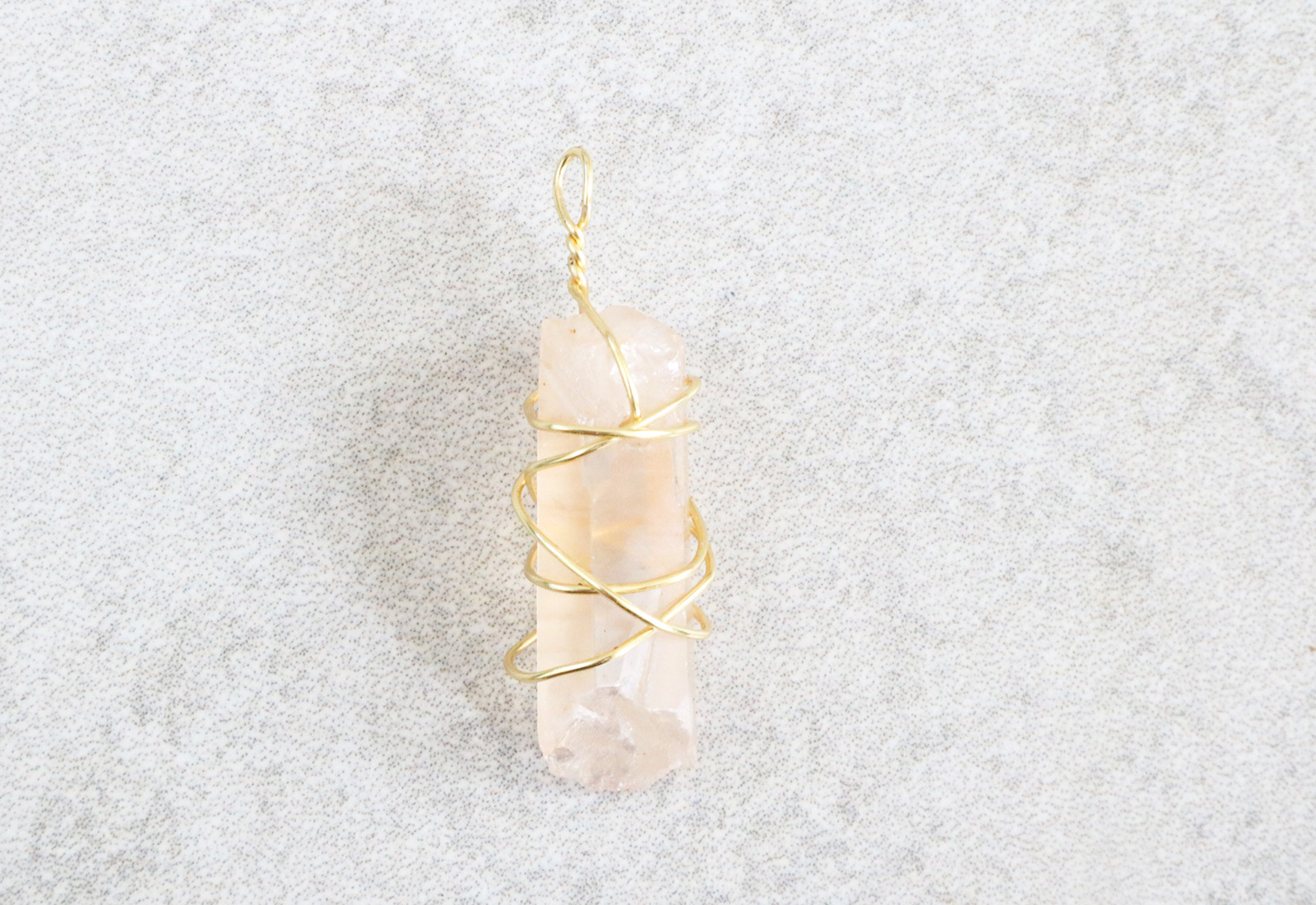 5. Tightly wrap the remaining wire around the crystal.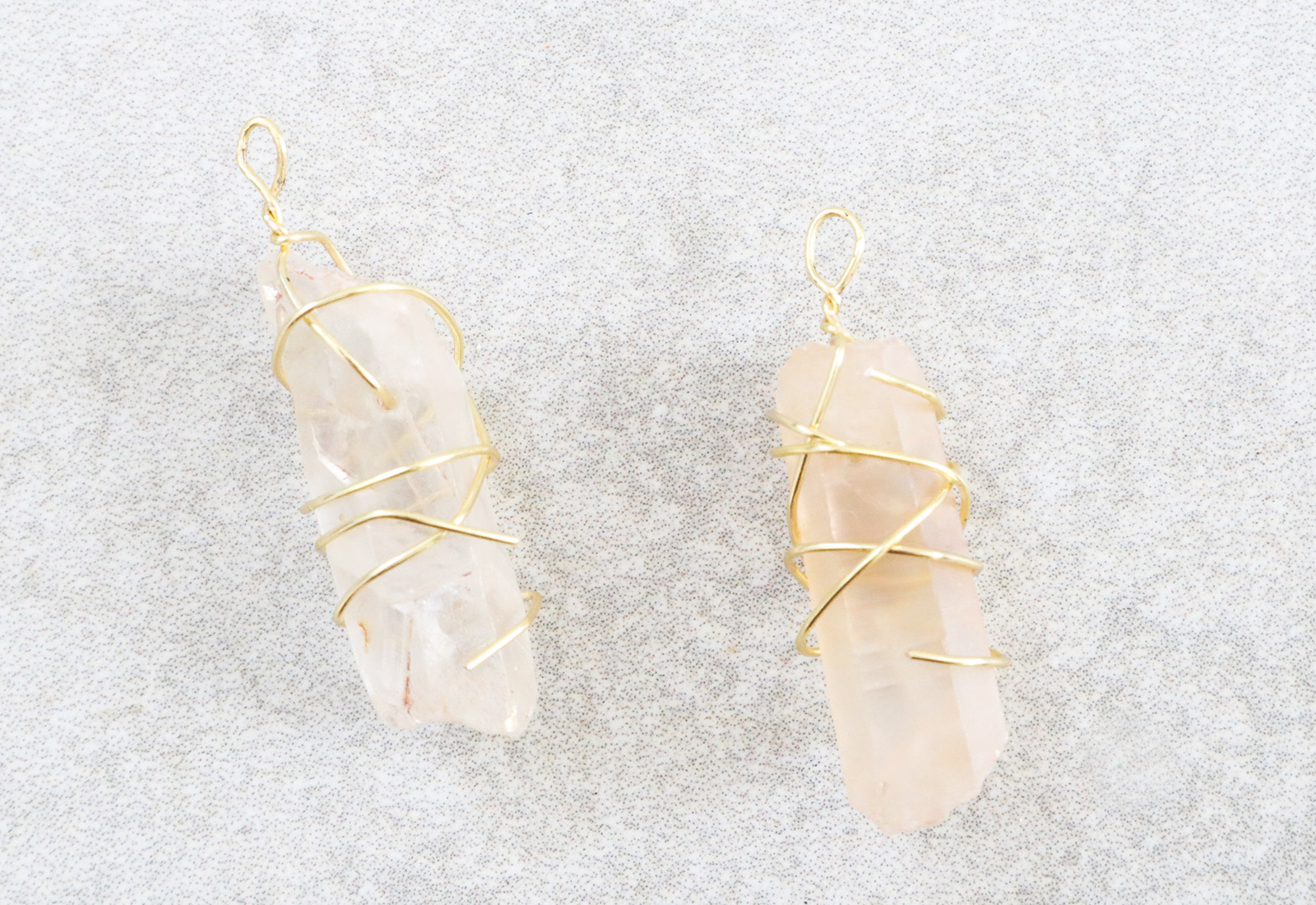 6. Repeat Steps 1 – 5 with the second crystal.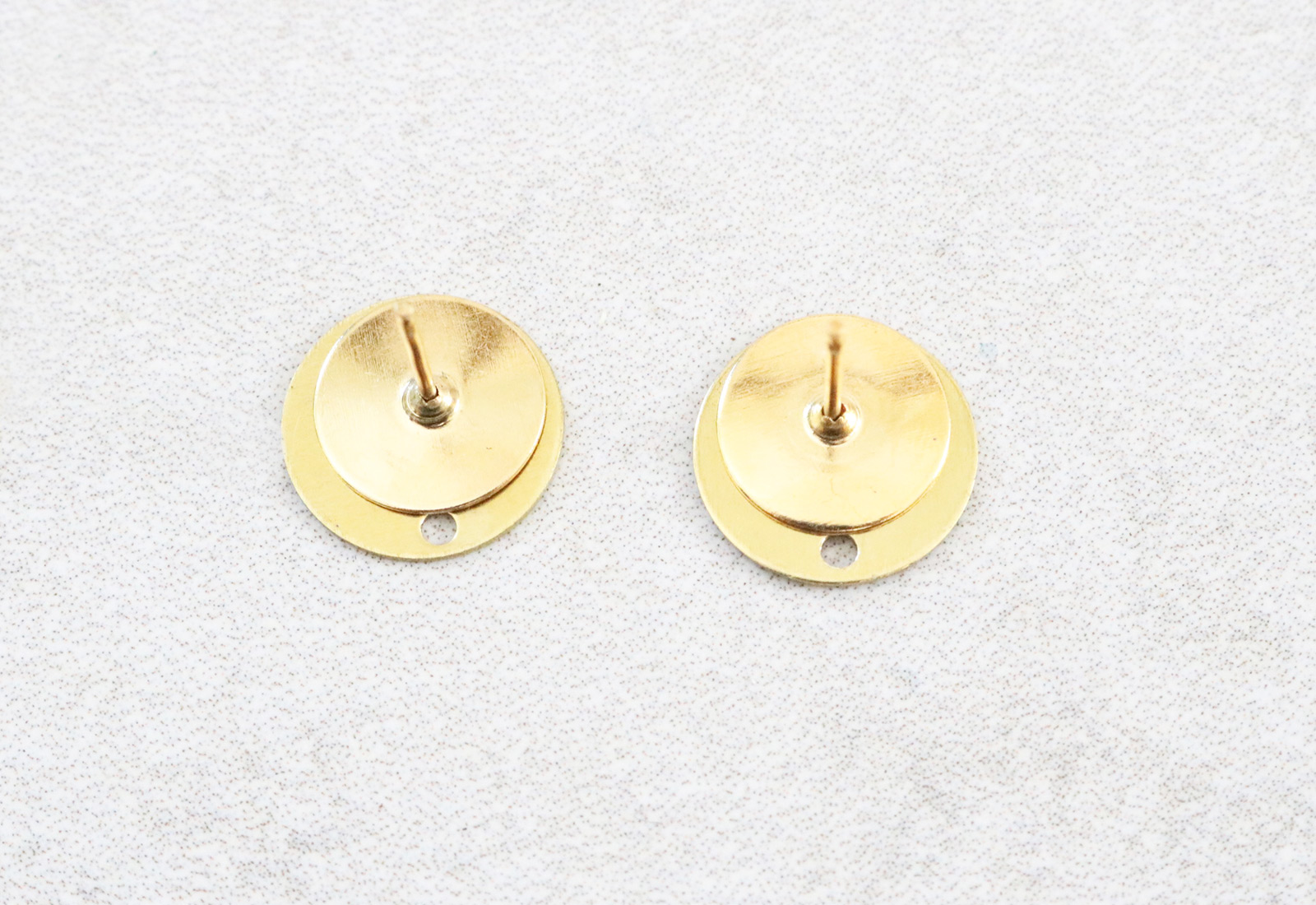 7. Glue an earring post to the back of each charm. Leave to dry completely.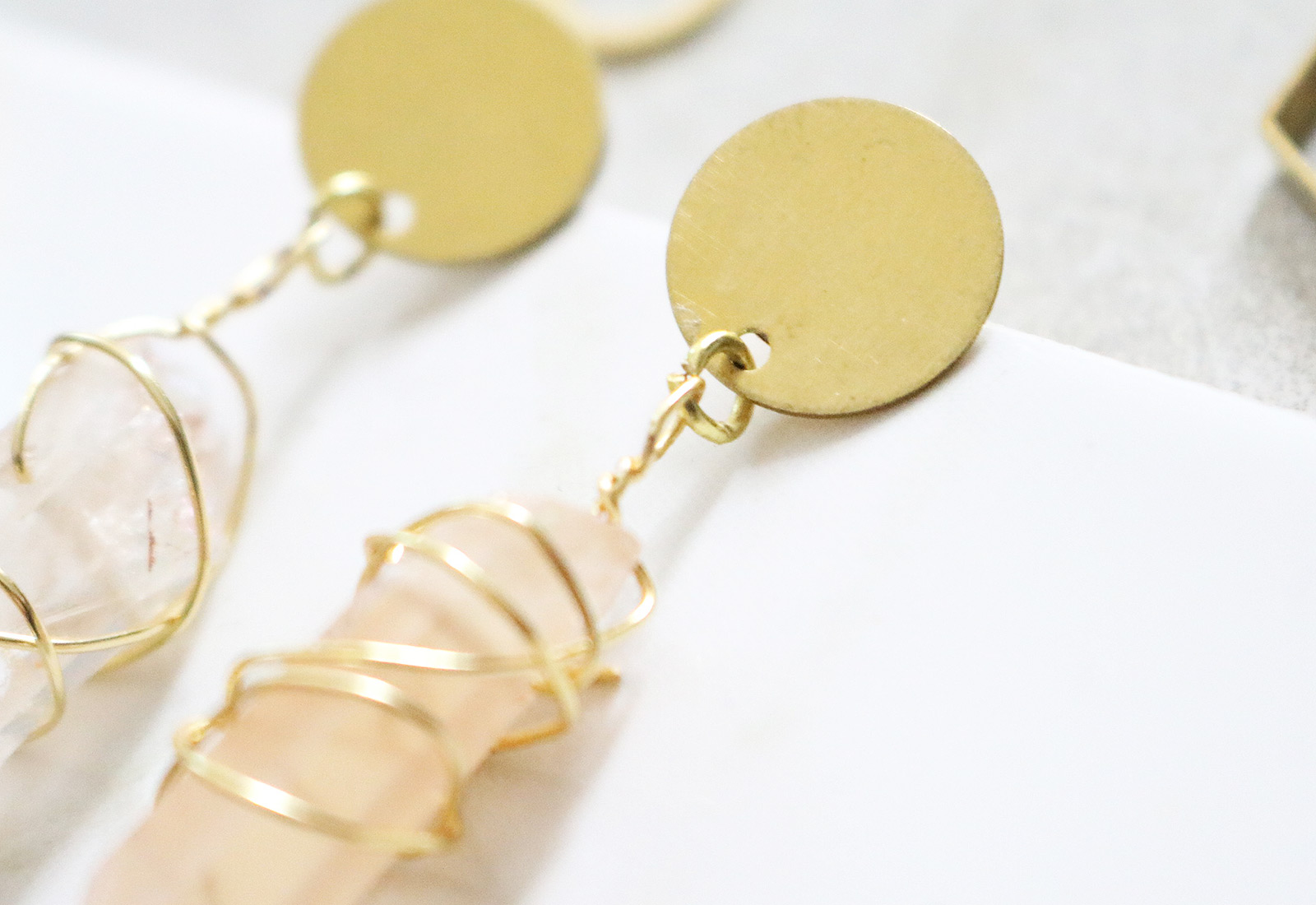 8. Using the pliers, bend the 6mm jump rings open. Attach one wire-wrapped charm to each charm.
Your new pretties are ready to rock n' roll! Make these earrings in batches to create multiple gifts at once.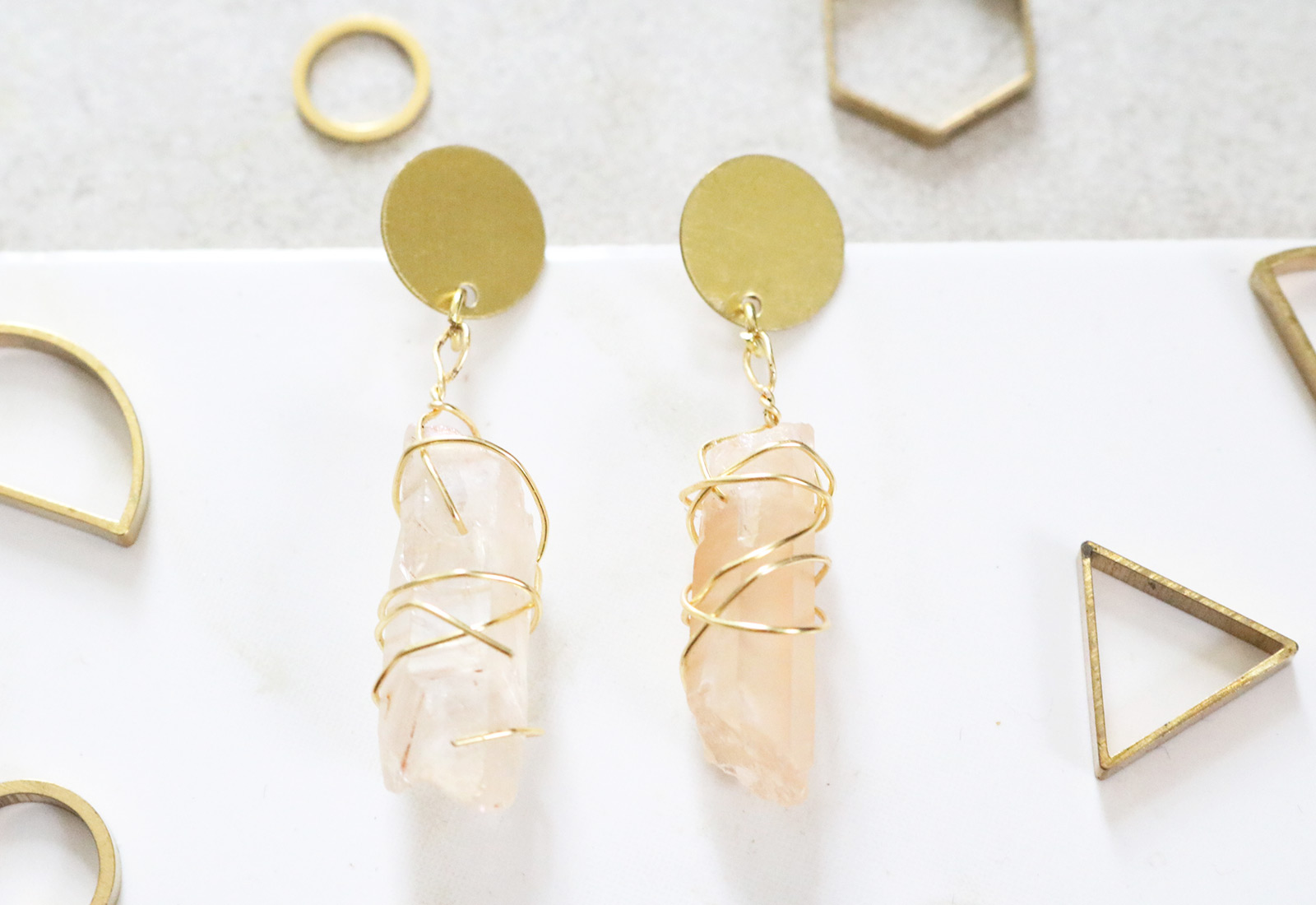 Craving the crystal look? Here are some past favorites: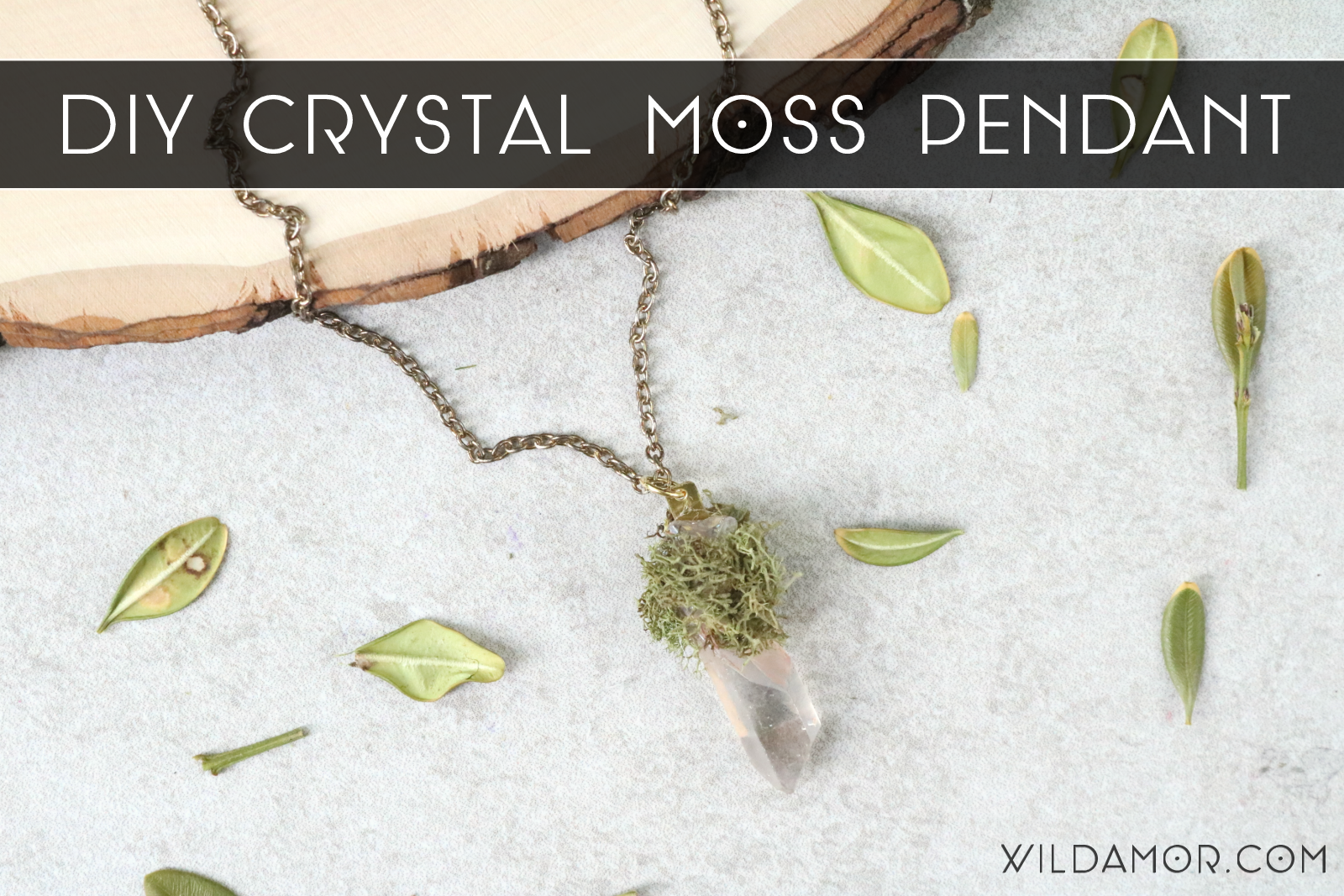 Wild Amor: Crystal Moss Pendant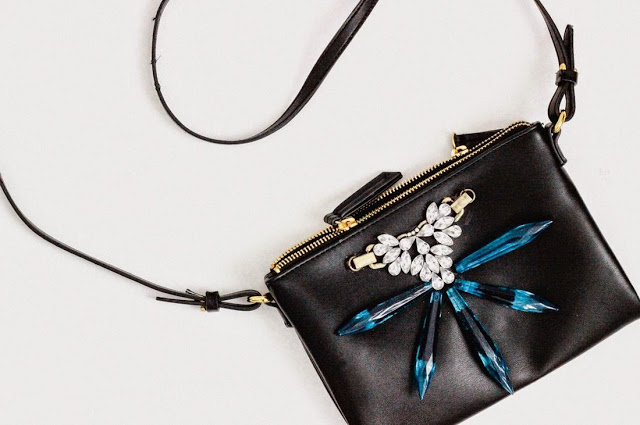 Brit + Co: Tinted Crystal Embellished Purse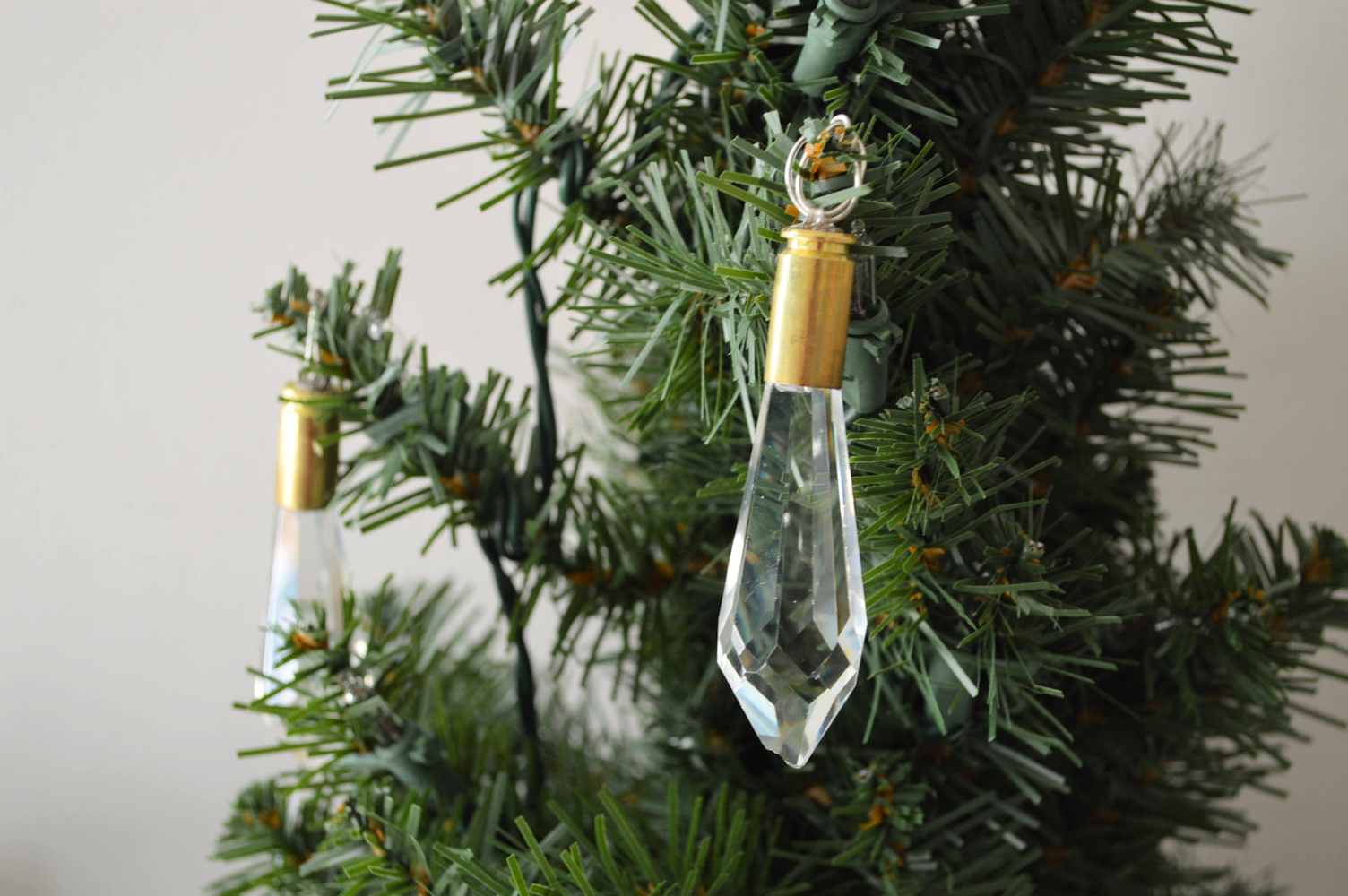 Wild Amor: Bullet Shell Crystal Ornaments
xx K