This project was inspired by two things: 
this pair of earmuffs
I found on
BrownsFashion.com
a few months ago, and having really cold ears during New York's chilly winters. I can't remember the exact cost of the inspiration piece, but it was definitely pricey -a couple hundred US dollars, if not more. This version will cost you way less!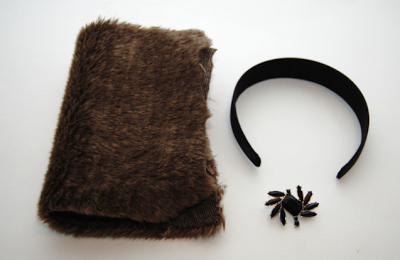 Supplies:
– Headband (I got mine at H&M)
– Faux fur fabric (at least a 25×25 inch piece)
– Vintage brooch (optional)
– Not shown: Hot glue gun, jewelry pliers, scissors, sewing needle, thread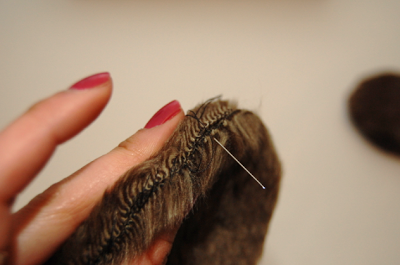 4)
Whip stitch
around the edge. Repeat 1-4 on the other side.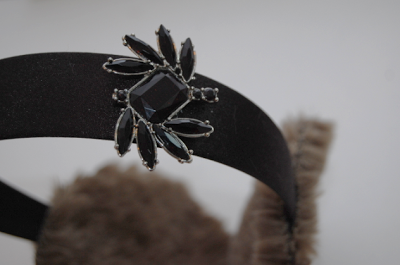 5) Pry off the pin back on the booch with jewelry pliers, then hot glue onto the headband.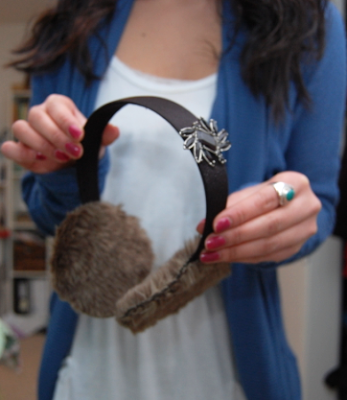 Stay warm!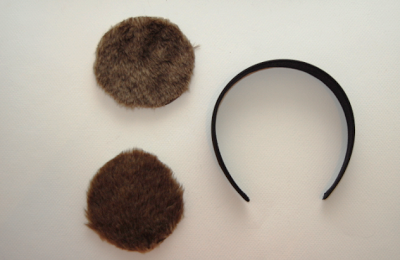 1) Cut out 2 circles. Mine were 3 1/2 inches wide. It might help to make a cardboard template for your circles before cutting the faux fur.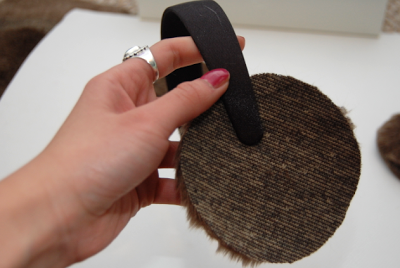 2) Hot glue the back of one circle, to the backside of one end of the headband. I made mine so that an inch of the headband was glued to the circle. (Tip: Before gluing anything down, try on the headband-fur combination to figure out proper/comfortable placement)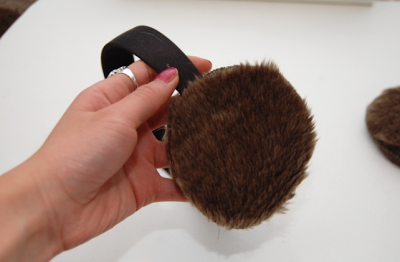 3) Attach the other circle, back side facing the other back side, with a little bit of hot glue.
Stay warm!