For this designer inspired DIY, I opted to use some pretty, floral tooled pleather I've had for quite some time – along with some wood shank buttons – for a more natural, bohemian look. Of course, you can use any kind of pleather/leather you'd like!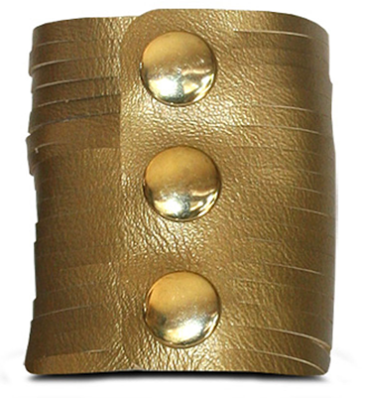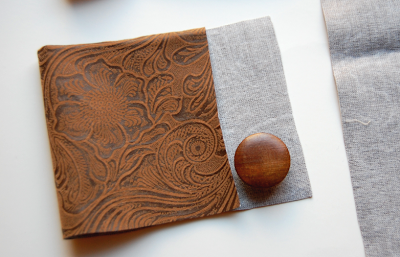 1) Cut a piece of pleather, depending on how wide you want your cuff to be. Then trim it down to the length of your wrist, and add a little extra room (and then some) to allow space for the button.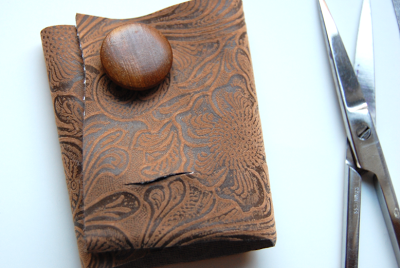 3) On the opposite side, cut slits for the buttons to go through.
 
4) Fold the fabric width wise, and cut slits horizontally. These will guide you when you cut across the cuff.
Close up!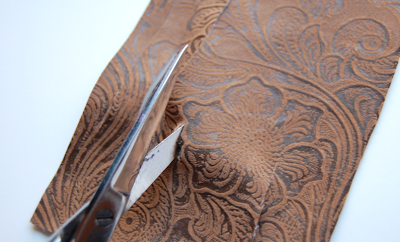 5) Cut along the length of the cuff. I would recommend using an Xacto knife for cleaner, straighter cuts. Using scissors was a bit awkward, since my pleather was fairly thin. Xacto knife and thick leather would probably work best!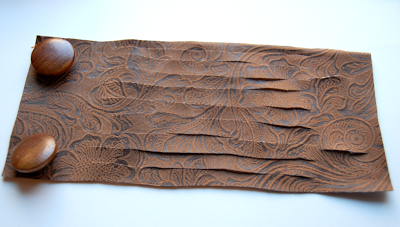 6) Done! It's super easy to make.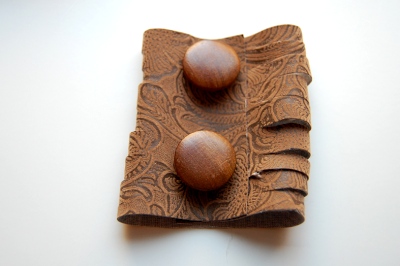 High End Cost: $62
S&P Cost: $4 … barely!