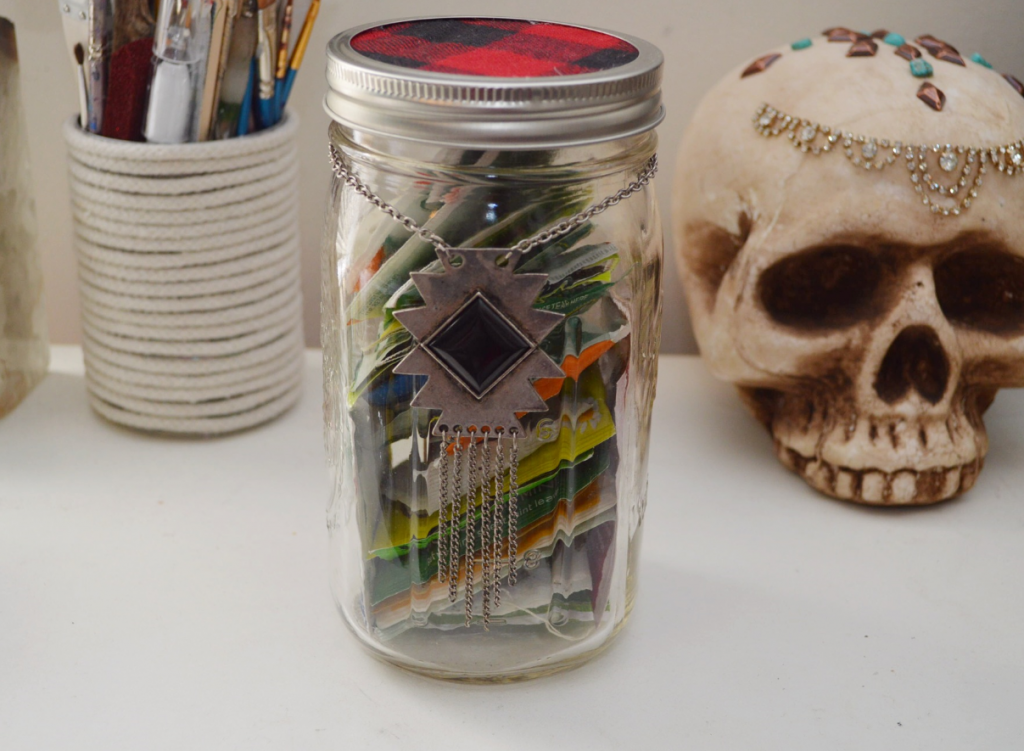 For the past few years, I've been storing my tea bags in a large tin container covered in vintage floral fabric. The fabric was fun, but at the rate that I drink tea, it was never completely full. I just felt like the tin was bulky and taking up too much space.
Yesterday, I came across the perfect solution: a 16 oz. mason jar. It's the ideal size for the amount of tea I usually have and is much more compact than the large tin I originally had. I popped out the lid and used hot glue to cover it in scrap plaid flannel. I hot glued it back to the ring, then added a pendant from my stash. I'm also kind of in love with it. Makes an interesting decor piece, too.
This was one of those spur of the moment projects that unfolded as I went along. Hopefully, this will spark an idea or two. You also don't even need to store tea in yours…could be anything!
xx K