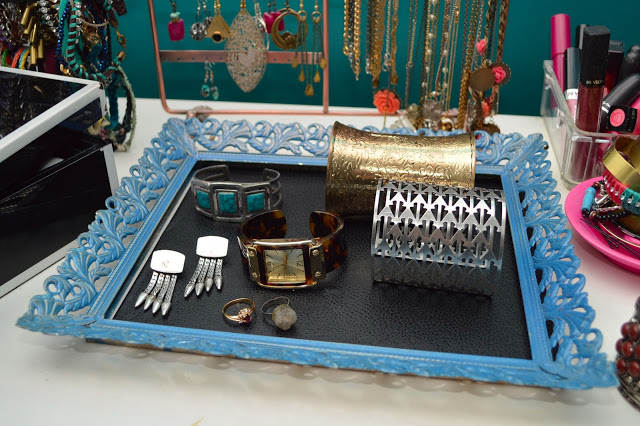 I love storage options that can double as decor. Might as well have fun with it! There's nothing better than a piece that is both functional and decorative. This project is really easy, and only uses a few inexpensive supplies.
Keep reading to see how I made it!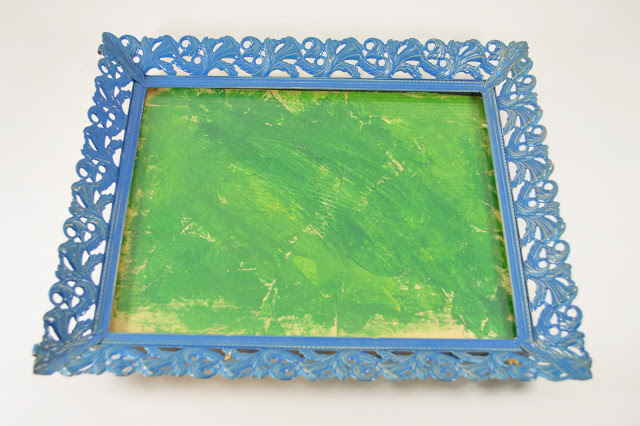 Supplies:
Faux leather Contact Paper
Scissors
Filigree frame…Thrift stores often have them for super cheap!
Spray paint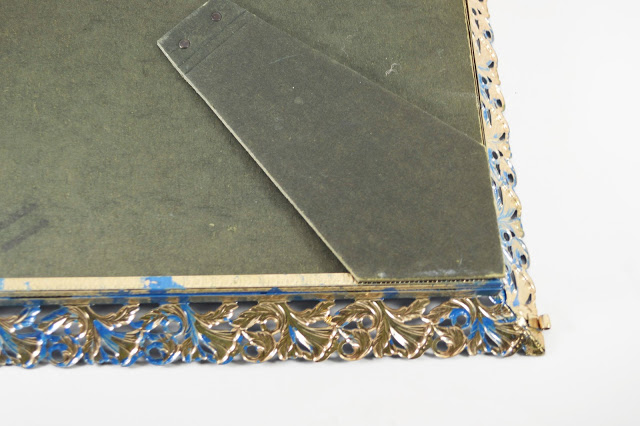 1) If you haven't already, remove the frame's inserts. Spray paint the frame, following the can's directions.As you can tell from the pictures, my frame used to be gold – I had already spray painted it a few years ago. It used to be a prop for craft shows during my college years.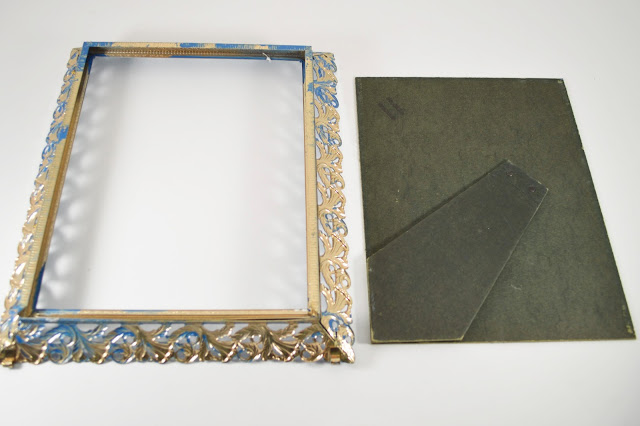 2) Lay the cardboard on top of Contact Paper, and cut around on all 4 sides – leaving an inch extra on each side. Cut out the corners as shown above. This will create "flaps".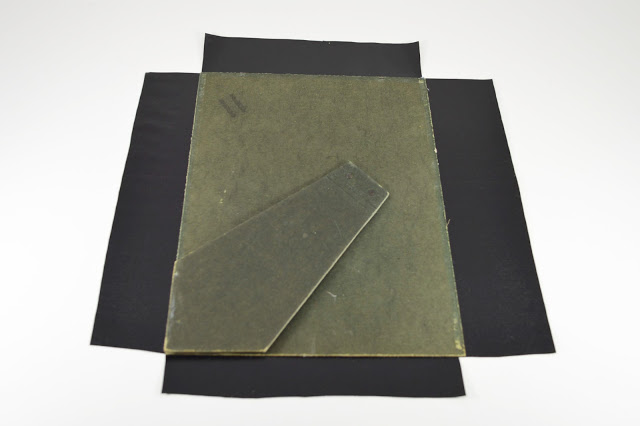 3) Remove the Contact Paper backing to expose the sticky side. Place the cardboard on top.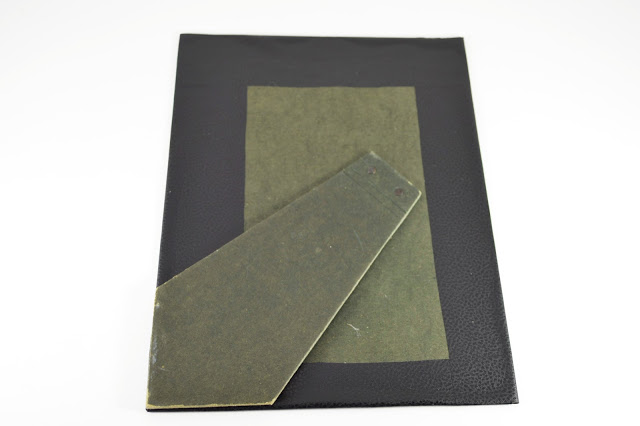 4) Fold over the "flaps" on each side, smoothing any air bubbles with your fingers.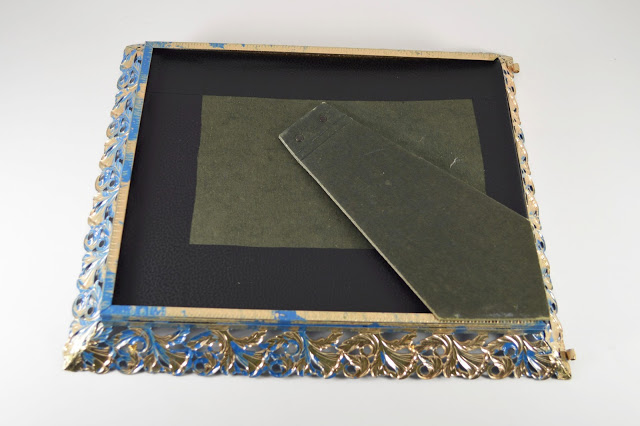 5) Insert the cardboard back into the frame.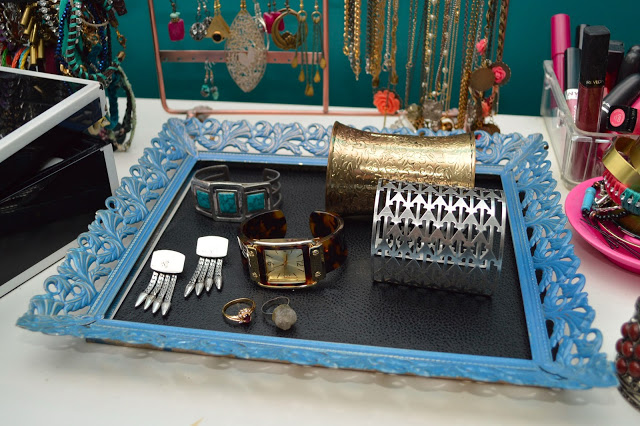 Add your jewelry!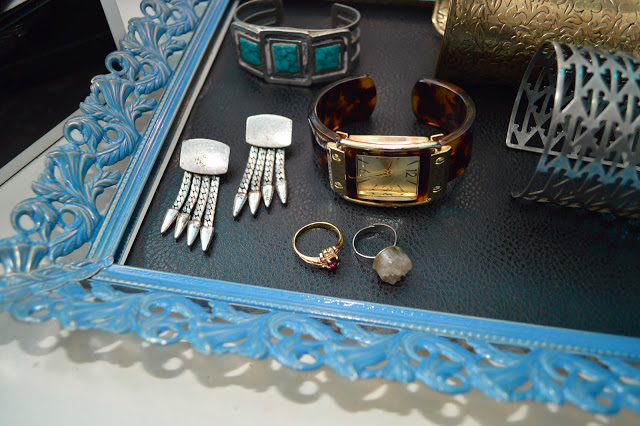 Frames might be some of my favorite things to thrift. There are some really interesting ones out there, so keep an eye out next time you're at a flea market or thrift shop.
xx K