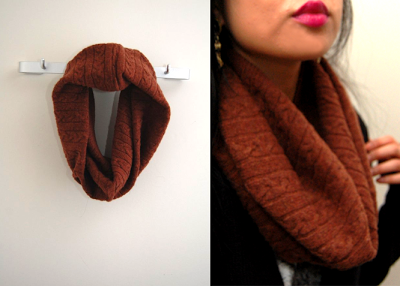 I was so close to buying one of these about a month ago – but then I forced myself to walk away, reminding myself that it could easily be DIY'd. I made this one with a thrifted Mens' sweater that cost me an entire $4 at Goodwill, making it way less than most store bought scarves. Even if you sewed it by hand, it's still super easy!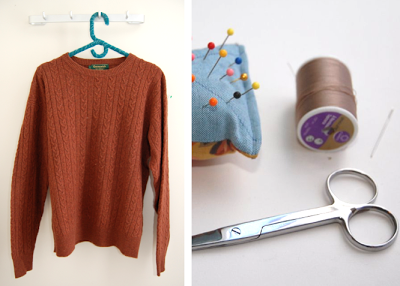 Supplies:– Knit sweater. I used a Large Mens sweater, purchased at Goodwill.
– Sewing pins
– Thread
– Needle or sewing machine
– Scissors
– Measuring tape, if needed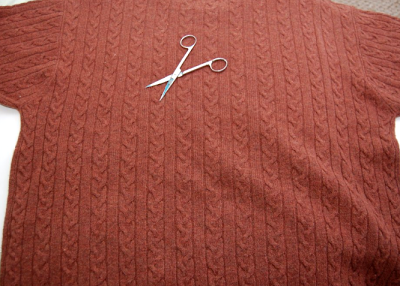 1) Lay the sweater flat. You'll be cutting out the entire "body" of the sweater, which will essentially be your entire scarf.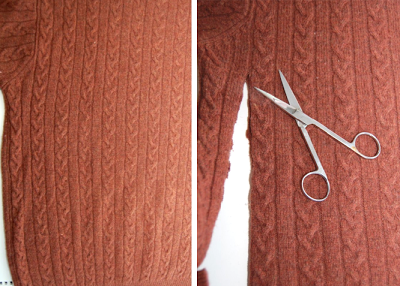 2) Cut down both sides of the sweater.  I was able to use the sweater's natural lines as a guide.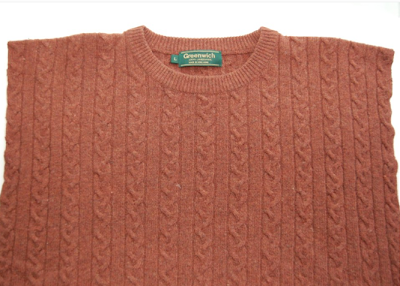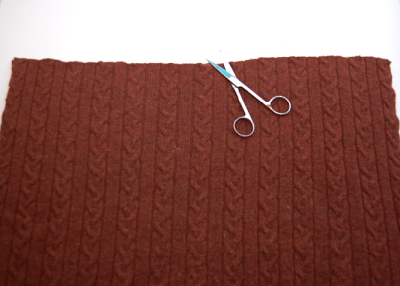 2) Cut straight across the top.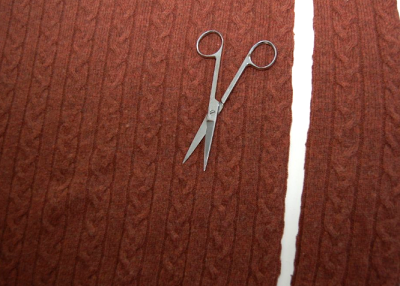 3) Trim if necessary. My entire sweater rectangle was about 20 inches wide, but I cut off about 4 inches of it. Trimming totally depends on preference and the size of your sweater, of course!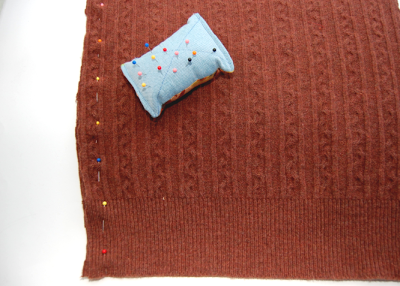 4) Flip the sweater pieces so that the right sides are facing each other. Pin down the sides about an inch away from the edge.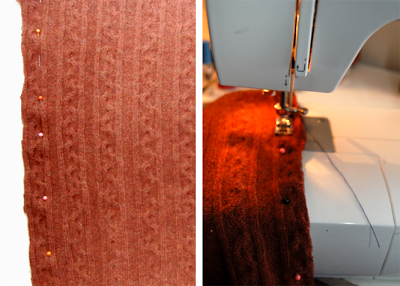 5) Sew both sides right up.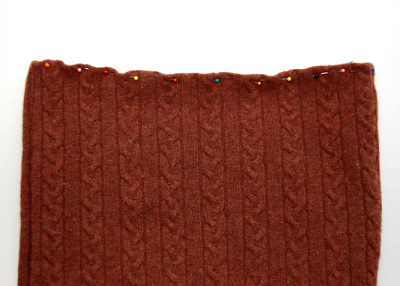 6) Roll the top raw edge in, and pin all around.
7) Sew across to finish off the top edge.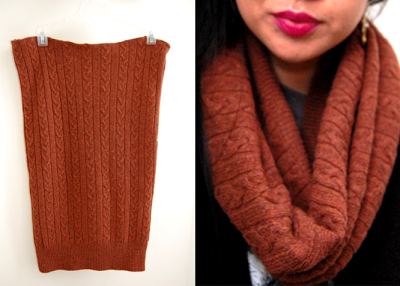 You should end up with – surprise – a tube of sweater material. Hanging up, the top portion looks wider than the bottom but that's because it's stretchy. Simply slip your head through it and you have a warm and cozy scarf 🙂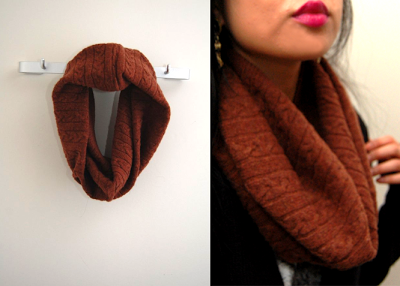 I'll admit, my color choice is more of an autumn-y kind of shade, but I love the fall so I'm not complaining. I think I'm going to make another one in a more neutral color, maybe gray? Hopefully I can find some printed sweaters to work with – those could definitely make for some fun tube scarves.
xo