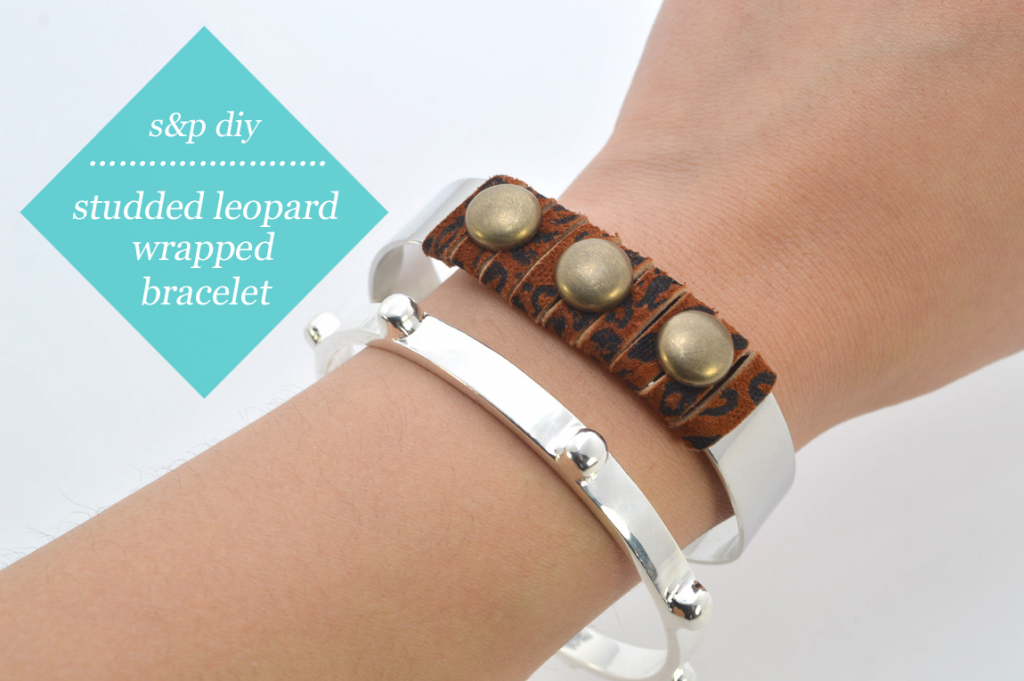 I think it goes without saying that I love anything with any kind of studs. Admittedly, despite the name, this blog tends to lead more towards the studs side (though I do love a good strand of pearls!). I recently whipped up a mixed media bracelet that I've been wearing with my Ettika bracelet (Metal Bangle with 8 Nugget Spikes) – I like how the dome studs are similar, but different in finish. I'm big metal-mixer!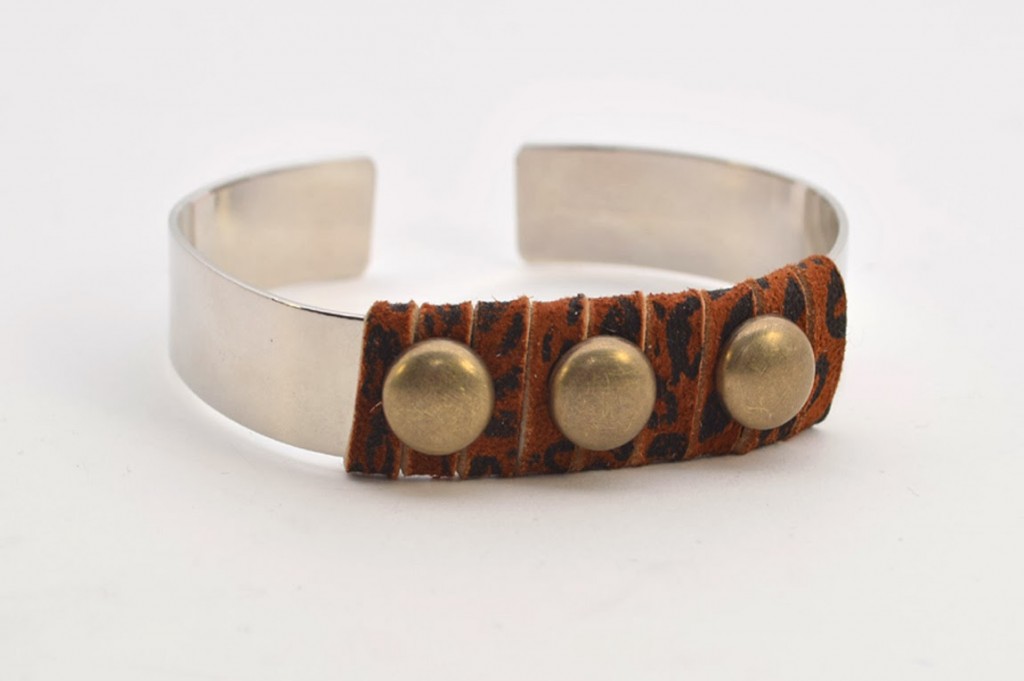 The thing I love most about this DIY is that even the leopard print is handmade. It uses similar techniques found in this past bracelet project from 2012.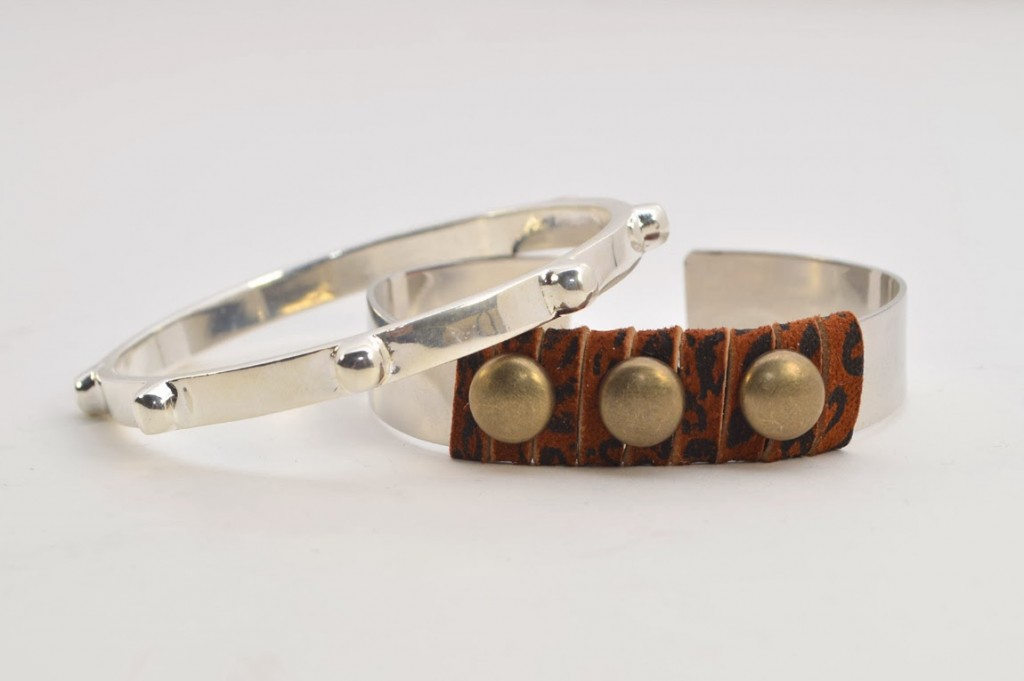 I'm planning on making another one, maybe with different studs, using a closed bangle to coincide with the Ettika bangle. The style of the two bracelets balance each other out when worn – the Ettika bangle is basic and can match with absolutely everything – while the leopard wrapped number brings in a little extra edge. Keep reading to see how I made it!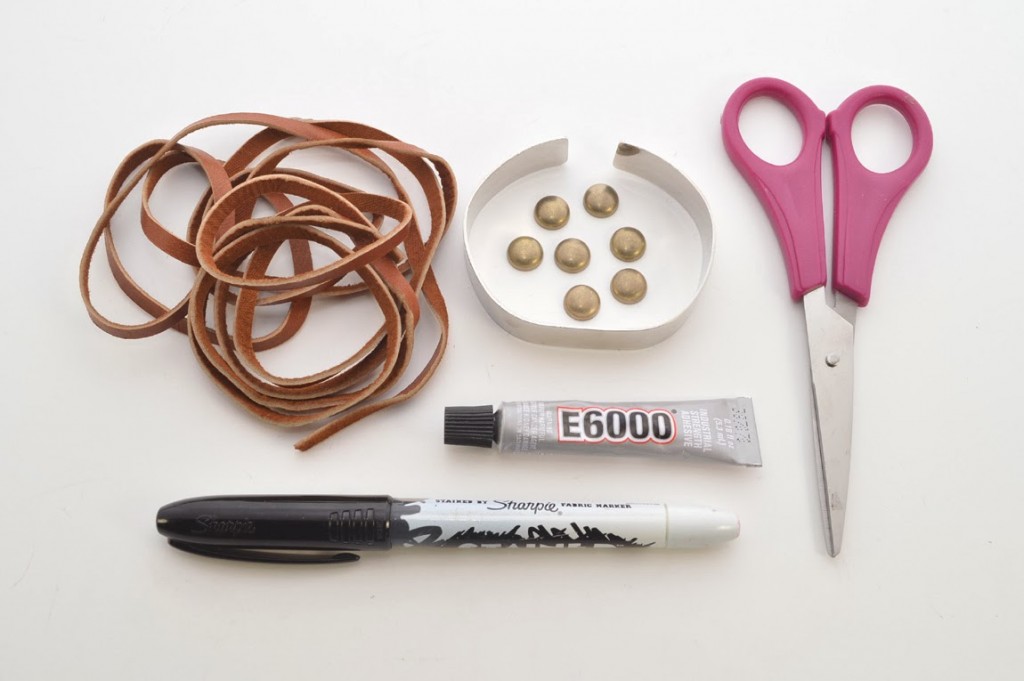 Supplies:
– Tan Suede Lace (~12 inches/30.48 cm or more)
(This was 3/16″ and purchased from Jo-Ann Fabric & Craft Stores)
– Black Fabric Marker (c/o Sharpie)
– Strong Craft Glue or E6000
– Plain Metal Bangle
– Flat Back Iron On Studs
– Scissors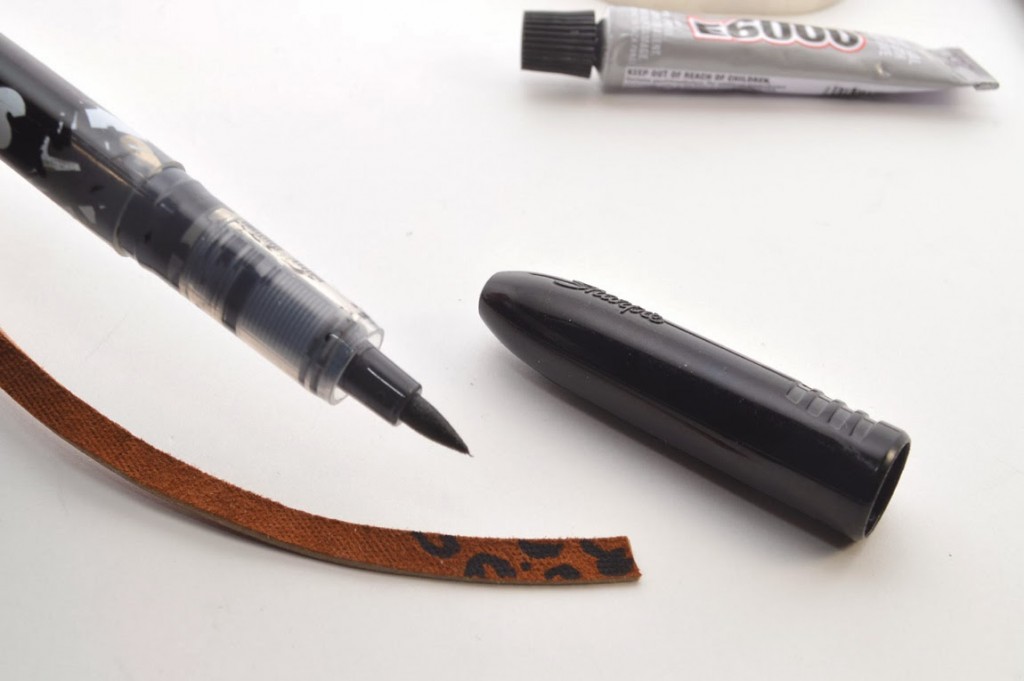 1) If you haven't already, cut a strand of suede lace measuring at least 12 inches. You can use more or less, depending on the width of your lace and how much of the bangle you want to wrap.
With the fabric marker, draw irregular spots along the suede lace. I actually used the reverse side of the lace, as the one I purchased had a glossier finish on the front. The softer suede side held the marker ink much better.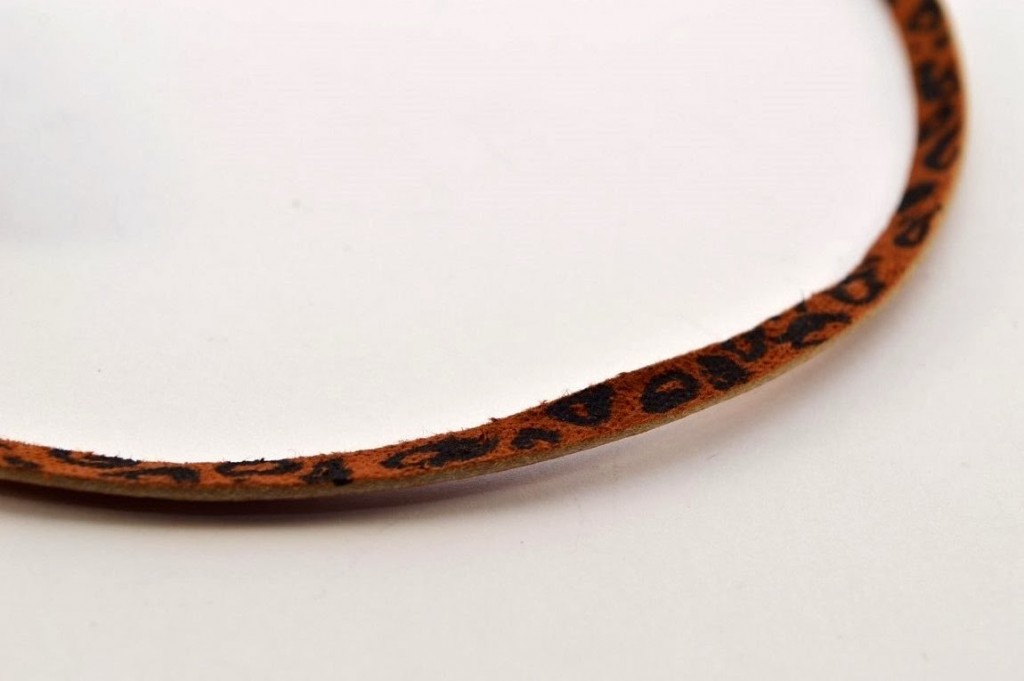 2) Just like in this past project – the
Leopard Print Suede & Rhinestone Bracelet
from 2012 – the key to drawing spots is to not think about it too much. Don't completely fill in some of the spots for that natural leopard look.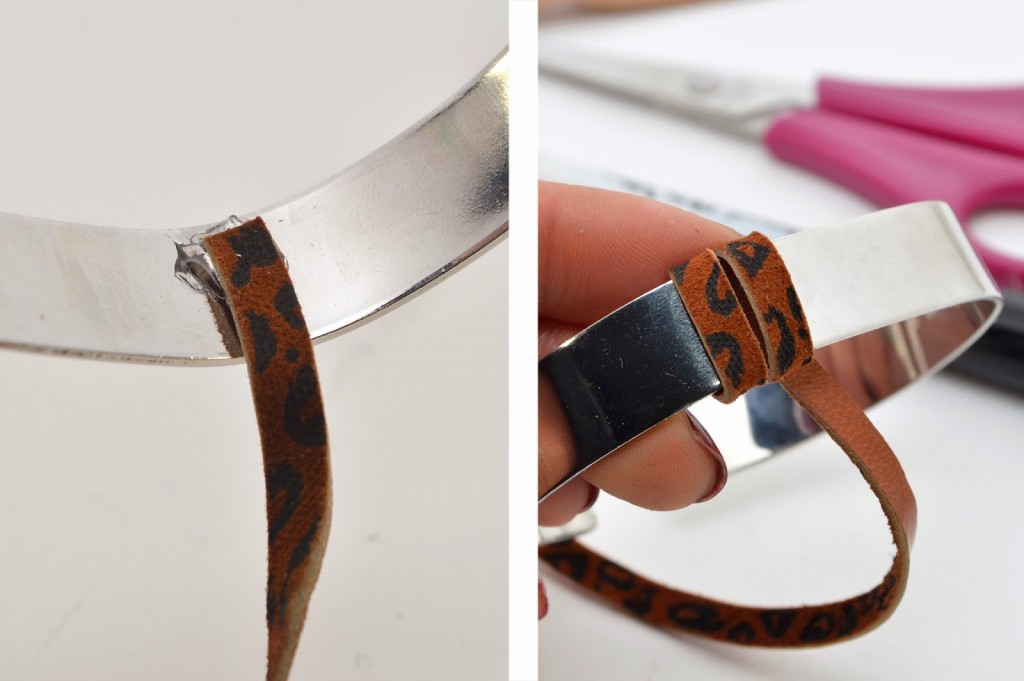 3) When you're done with the spots, glue one end to the underside of the bangle. Make sure the leopard print side is facing up.
Tip: Before moving forward, wrap the entire length of suede around the bangle. This will help you figure out where you should start gluing in order to keep the suede in the center of the bangle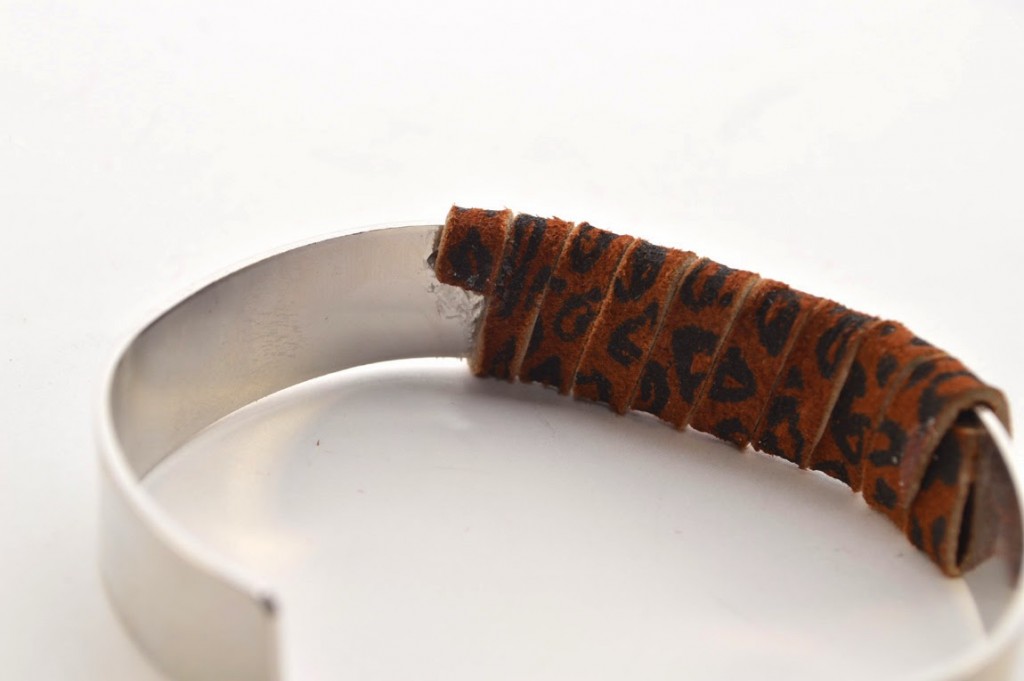 4) Continue tightly wrapping around the bangle, adding glue to the underside every now and then.
Glue down the end. Press and hold for a few seconds to help secure.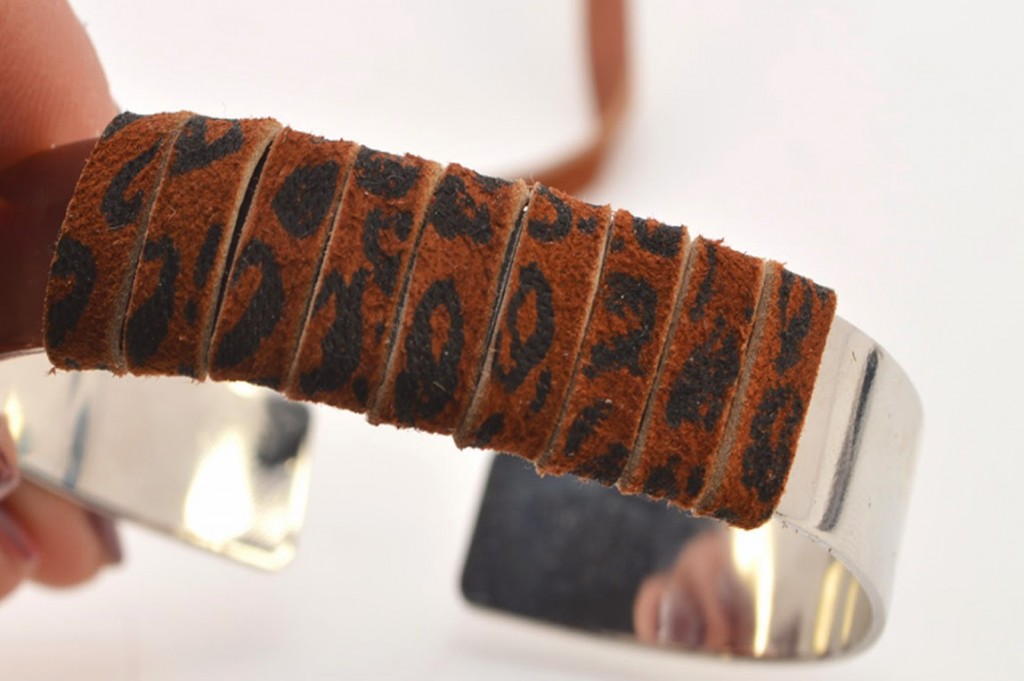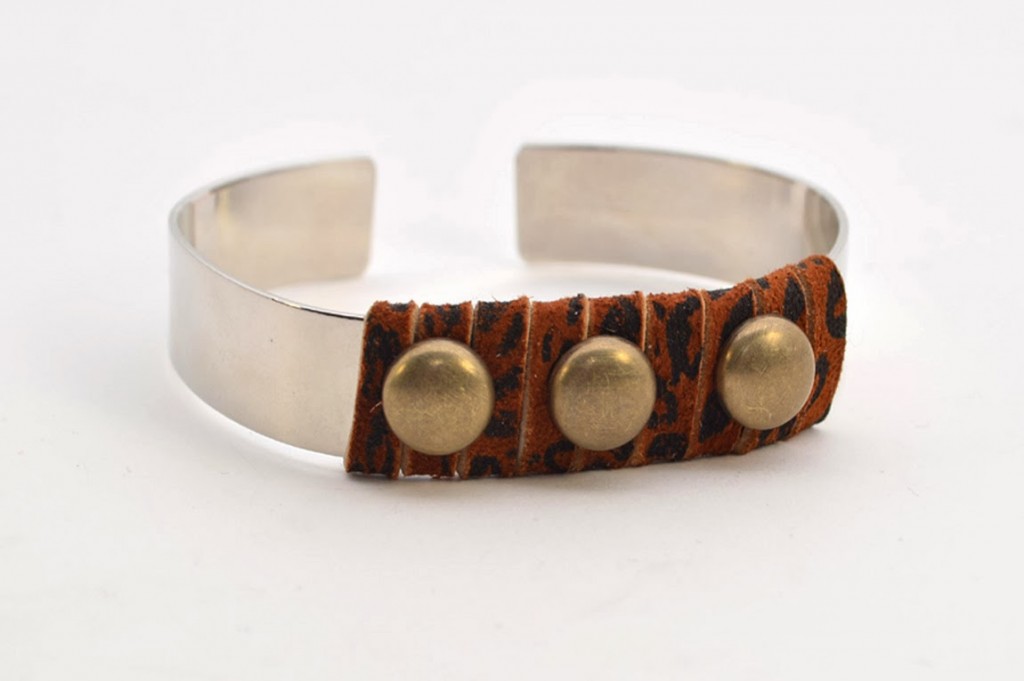 5) Glue a couple studs directly onto the leather. Let dry.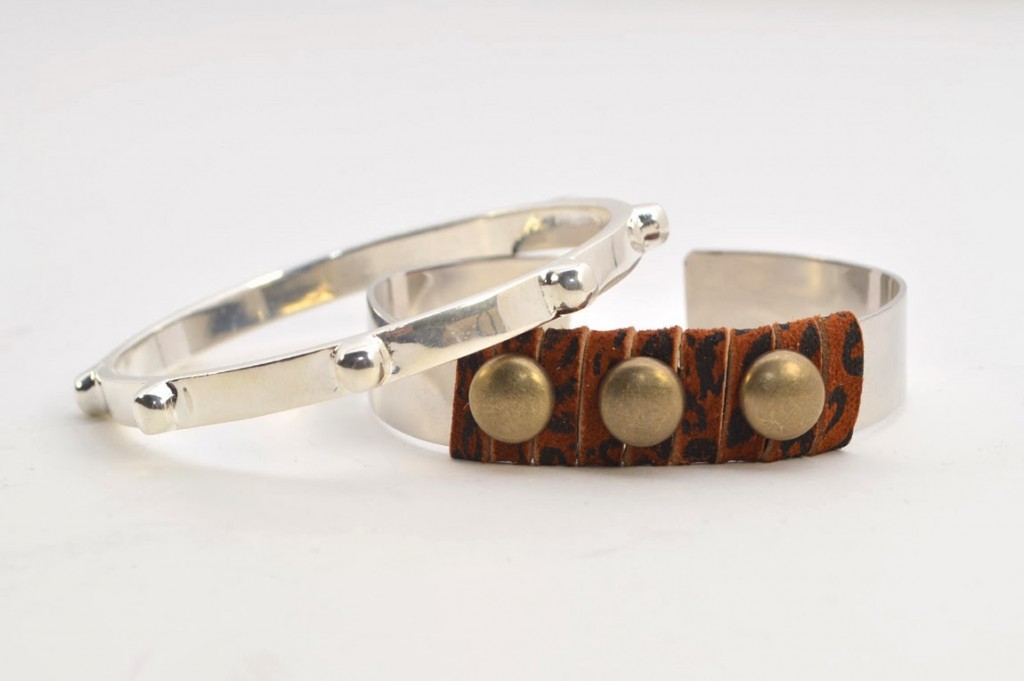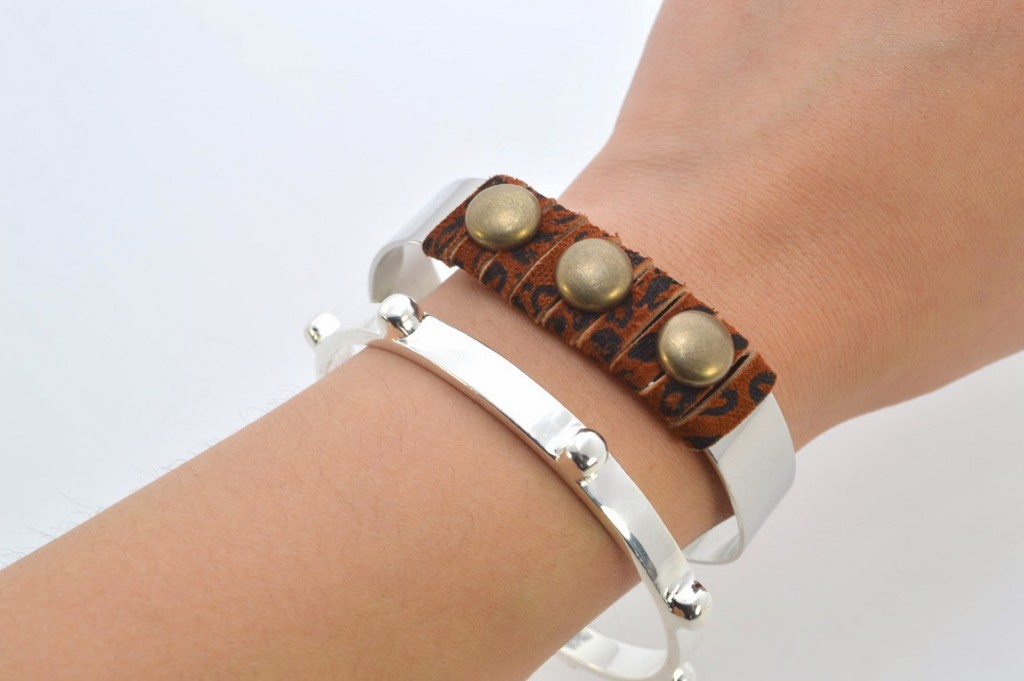 Styled with the Ettika bangle. I think I just found my two newest accessory staples.
Enjoy!
Xo, Kirsten
FTC Disclaimer:
The Metal Bangle with 8 Nugget Spikes was provided by Ettika for review and consideration. All thoughts & comments are my own. Click here to read more about collaborations and sponsorships.