I know, I know…you're probably thinking, "This girl is obsessed with watermelon print"!
In a way, I kind of am. I love how easy it is to transform anything into a "watermelon" using a specific color scheme and repeating pattern. Red, green and black teardrops — it's all you need to get the point across. It's also simpler to make than other fruits like oranges or strawberries.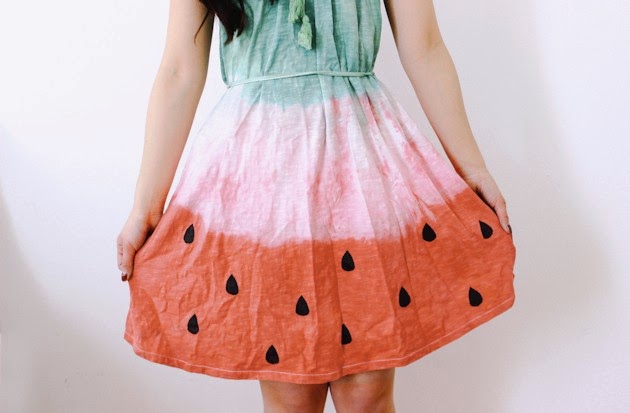 This Watermelon Dress might be one of my favorite creations; it's the ultimate summer dress. And while I typically opt for jewel tones, blacks, and neutrals 
—
 I still love it. To learn how to make it, follow my tutorial over at eHow.