It goes without saying that I've got a thing for crafts. But when it comes to specifics, I've got a serious obsession with creations that are equal parts functional and beautiful. There is just something so satisfying about making something that is also useful! Plus, for the past few years, I've been on a mission to only own things that I truly 1) love and adore or 2) can put to good use. Take these flamless candles, for example. I've been wanting to keep a few on hand in case my apartment ever loses power, but then I thought – why not spruce them up? And since I've had spring on the mind, it's no surprise that I chose dried flowers left over from another project. The end result is an easy botanical DIY project that can be made in an afternoon. Sunday afternoon project, anyone?
Flameless Floral Candle DIY
Supplies:
Flameless candle
Dried flowers and leaves
Decoupage
Paint brush
Directions: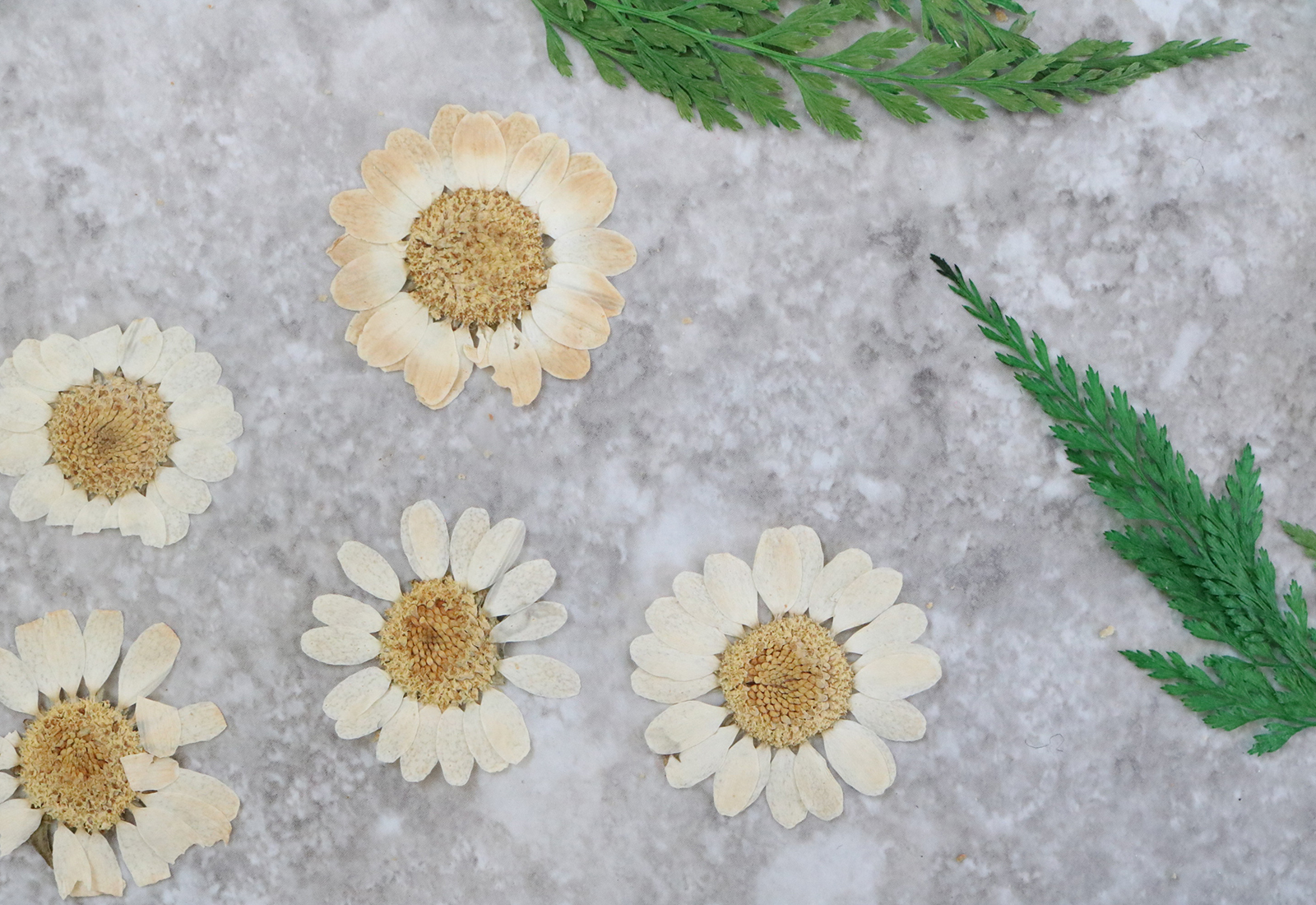 1. Re-arrange the flowers and/or leaves until you like the way it looks. Don't be afraid to trim them, if needed. (For example, I cut the leaves into smaller pieces to better balance the flowers)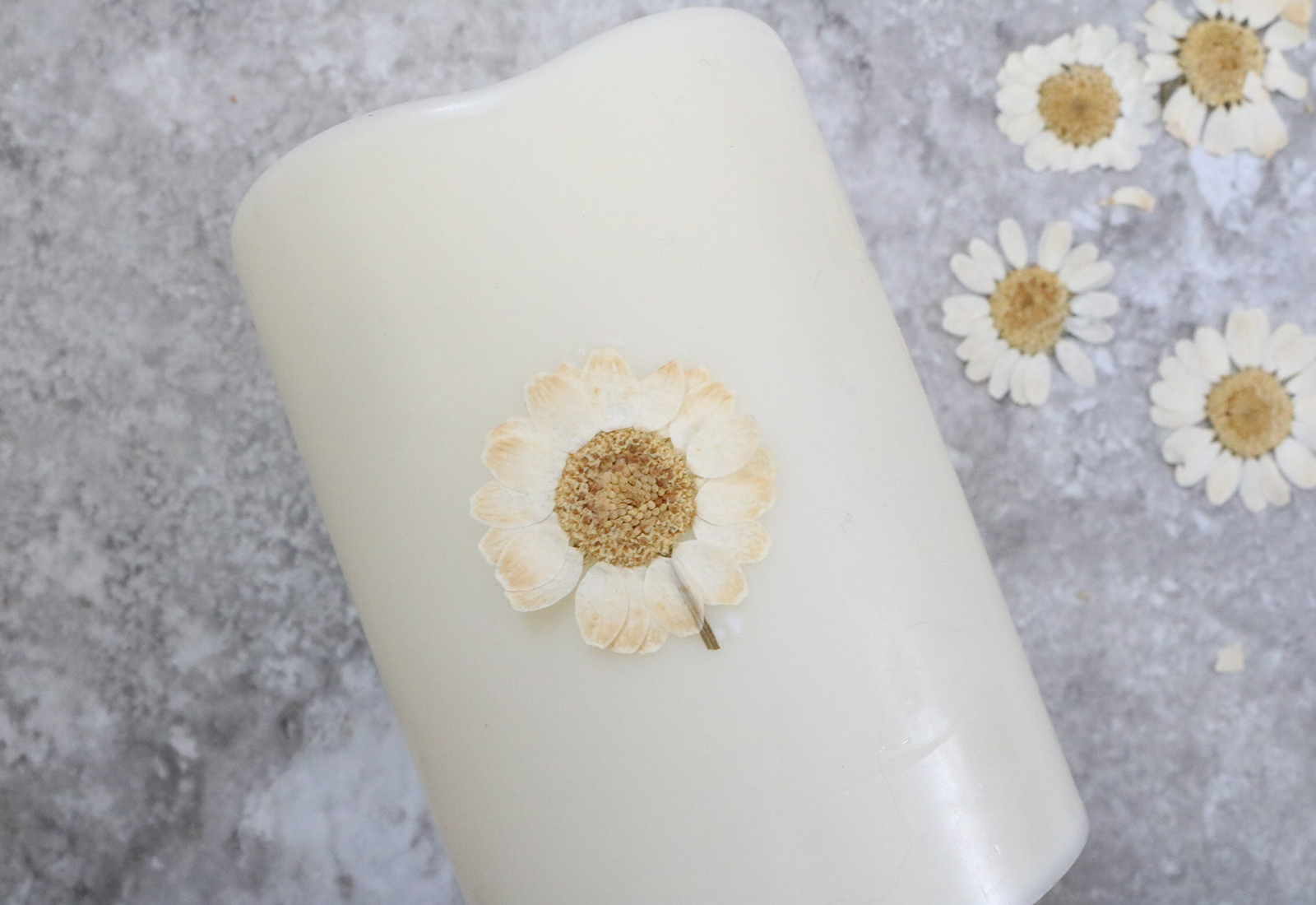 2. With the paint brush, apply a small amount of decoupage to the flameless candle. Adhere the first flower and carefully apply more decoupage over the petals. A little goes a long way.
For thicker areas, like the centers of flowers, don't bother applying decoupage. Adding it to the petals is enough to do the trick.
Tip: If possible, move the brush in one direction. This will help minimize both streaks and breakage of petals/leaves.
3. Repeat with the remaining pieces. Again, aim to move the brush in the same direction. This is especially important for leaves with delicate parts.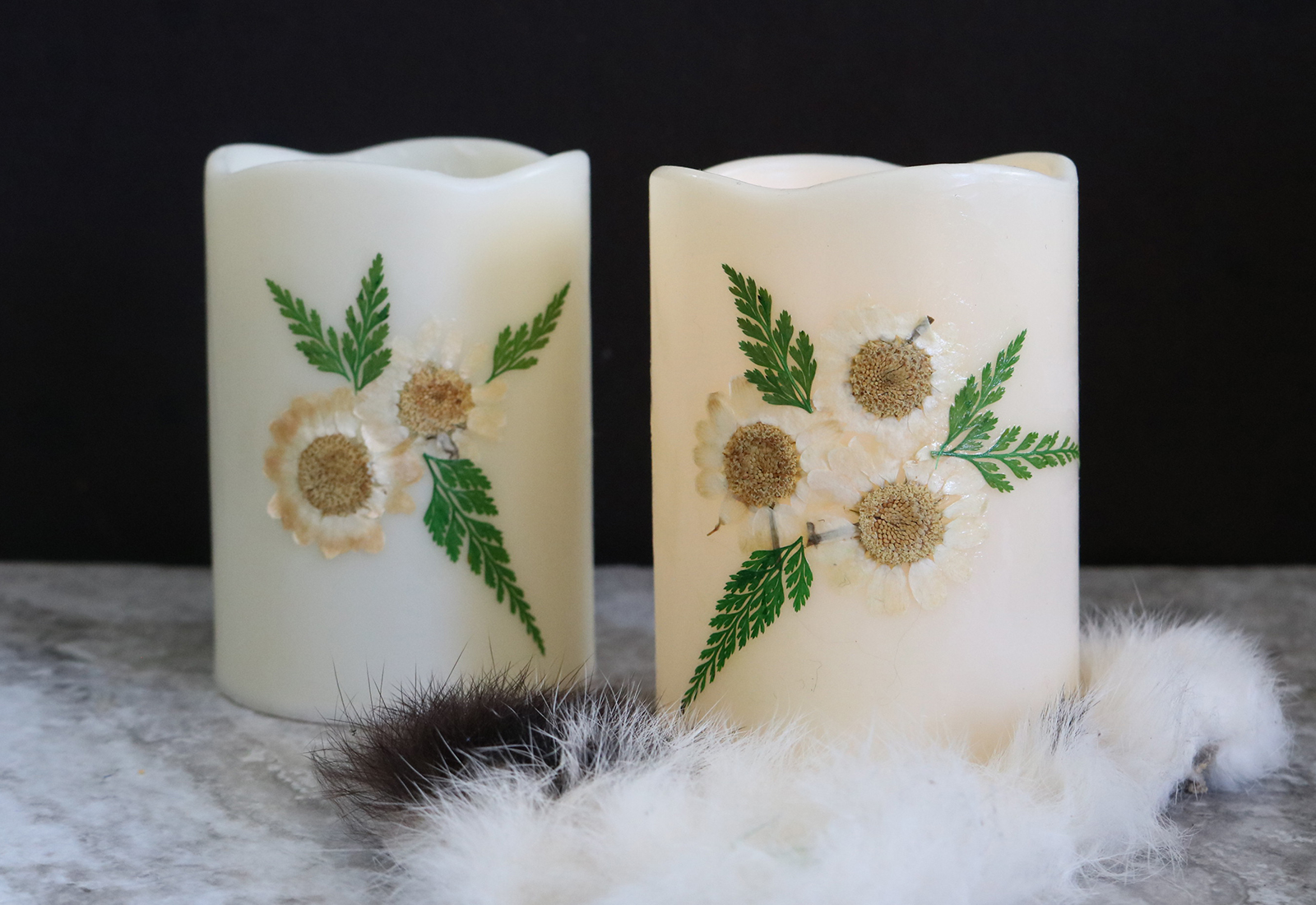 Let the decoupage dry and you are good to go! I love how this home decor project doubles as a functional item in times of emergency. And while I have yet to experience a blackout in my current apartment (*fingers crossed*), you can be sure that I'll have these lovelies out on display.
Of course, this isn't the only botanical project I have ever made. This plant lady has made quite a few; here are some of my favorite ones to get you in that spring crafting mood: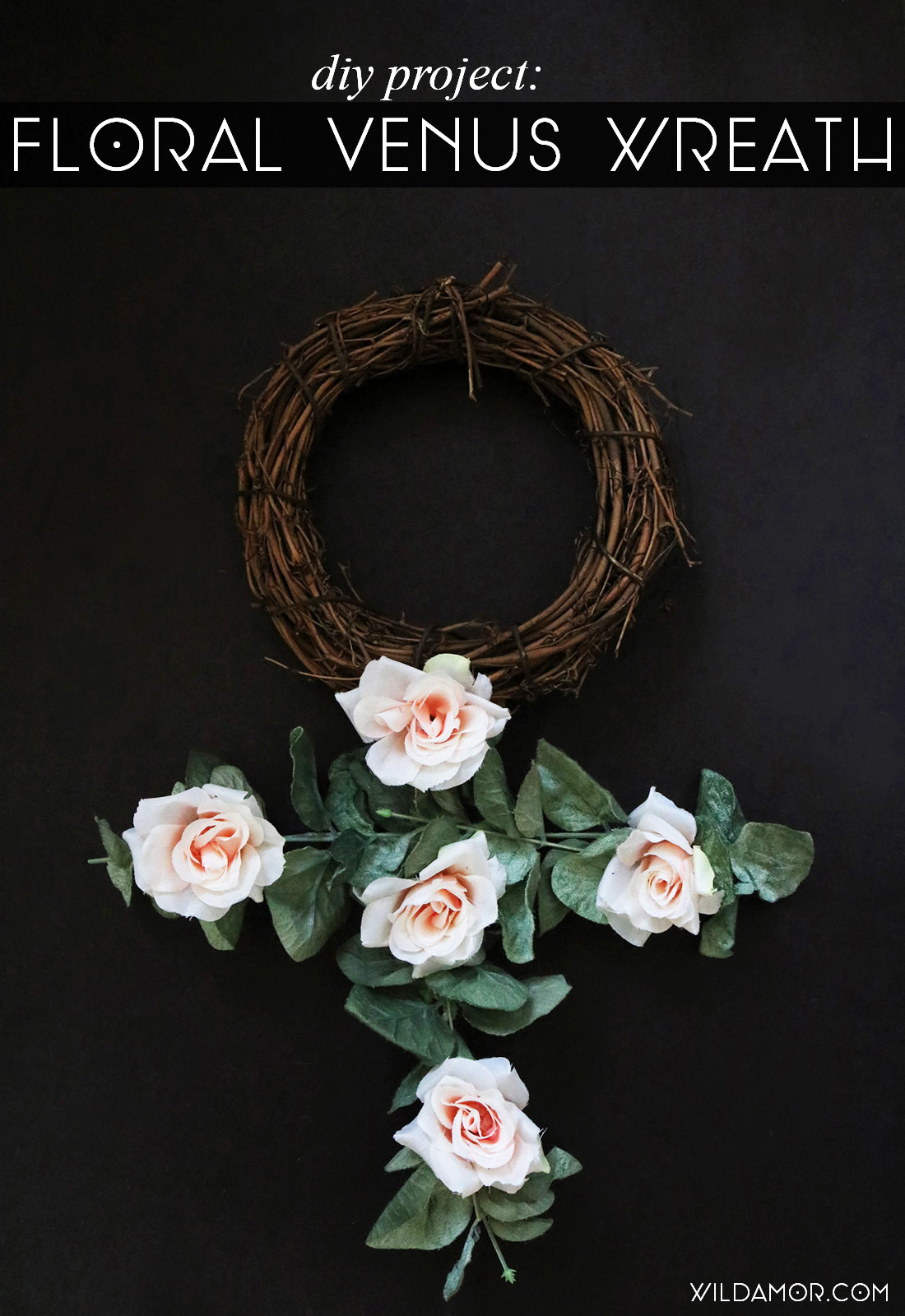 While this floral Venus wreath DIY was made for International Women's Day, I plan to display this all year round. (Wild Amor)
If you were into these DIY flameless candles, you'll adore this floral skull candle project. I can never bring myself to burn this one, though! (Wild Amor)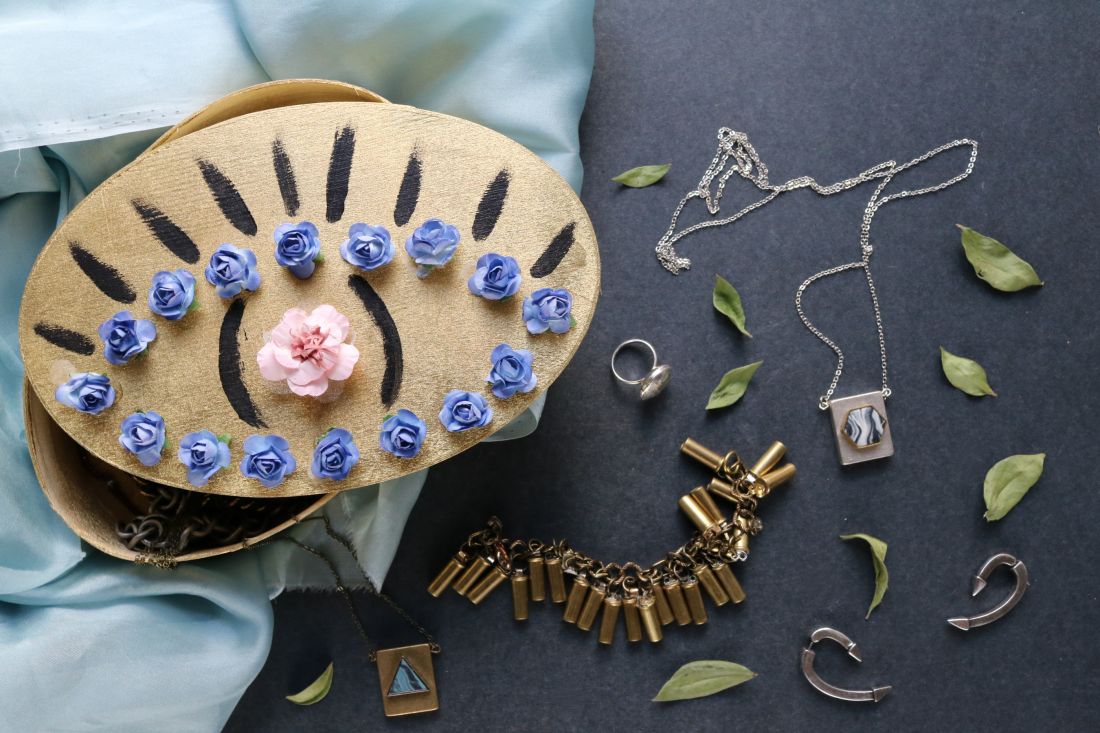 Flowers, eyes, and jewelry… these are a few of my favorite things. If you're right there with me, check out this floral eye trinket box project. (Wild Amor)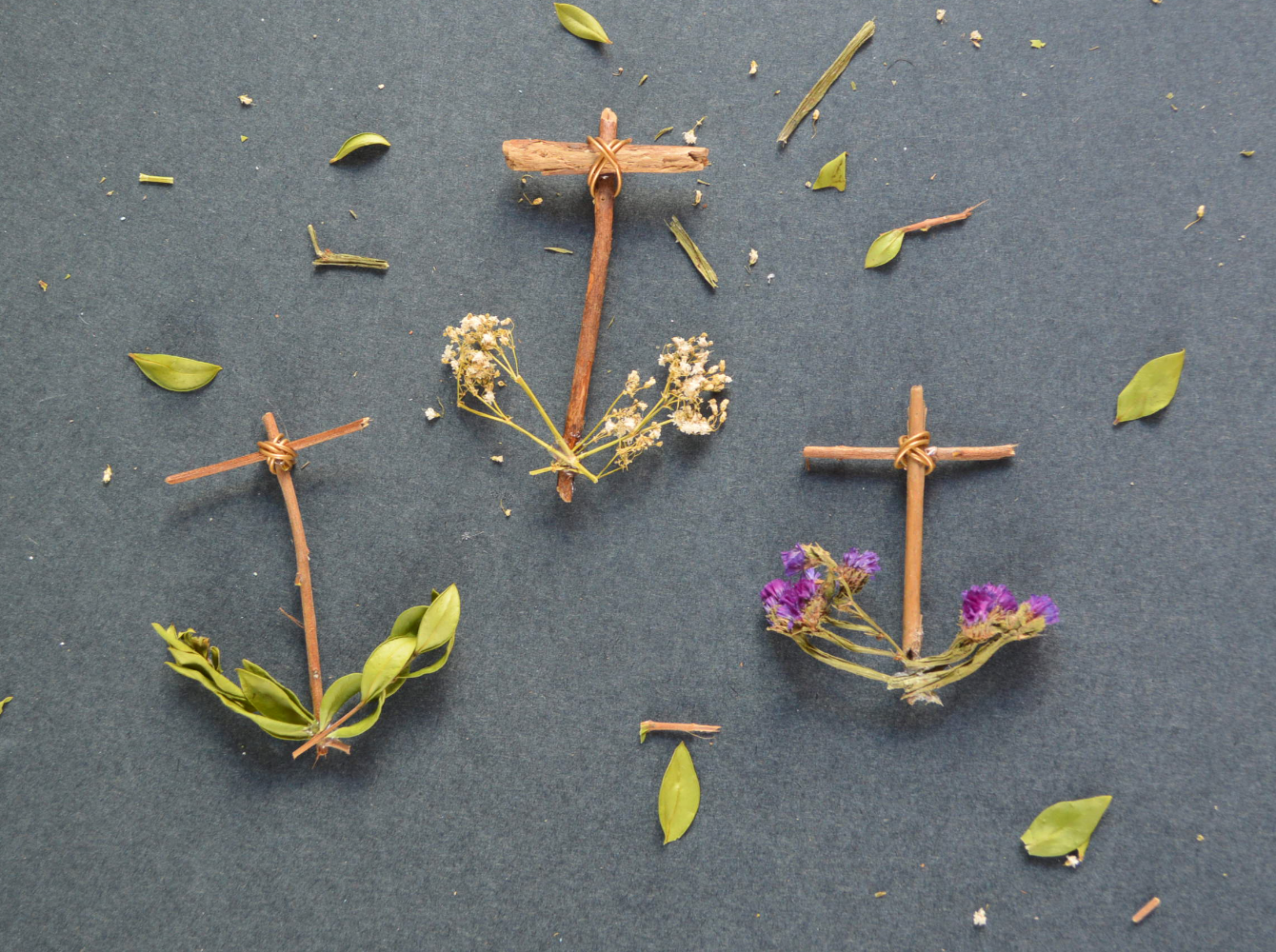 The only thing more beautiful than dried flowers is dried flowers in the shape of anchors. Also, these dried flower anchor ornaments would be amazing as a garland or gift tags. (Wild Amor)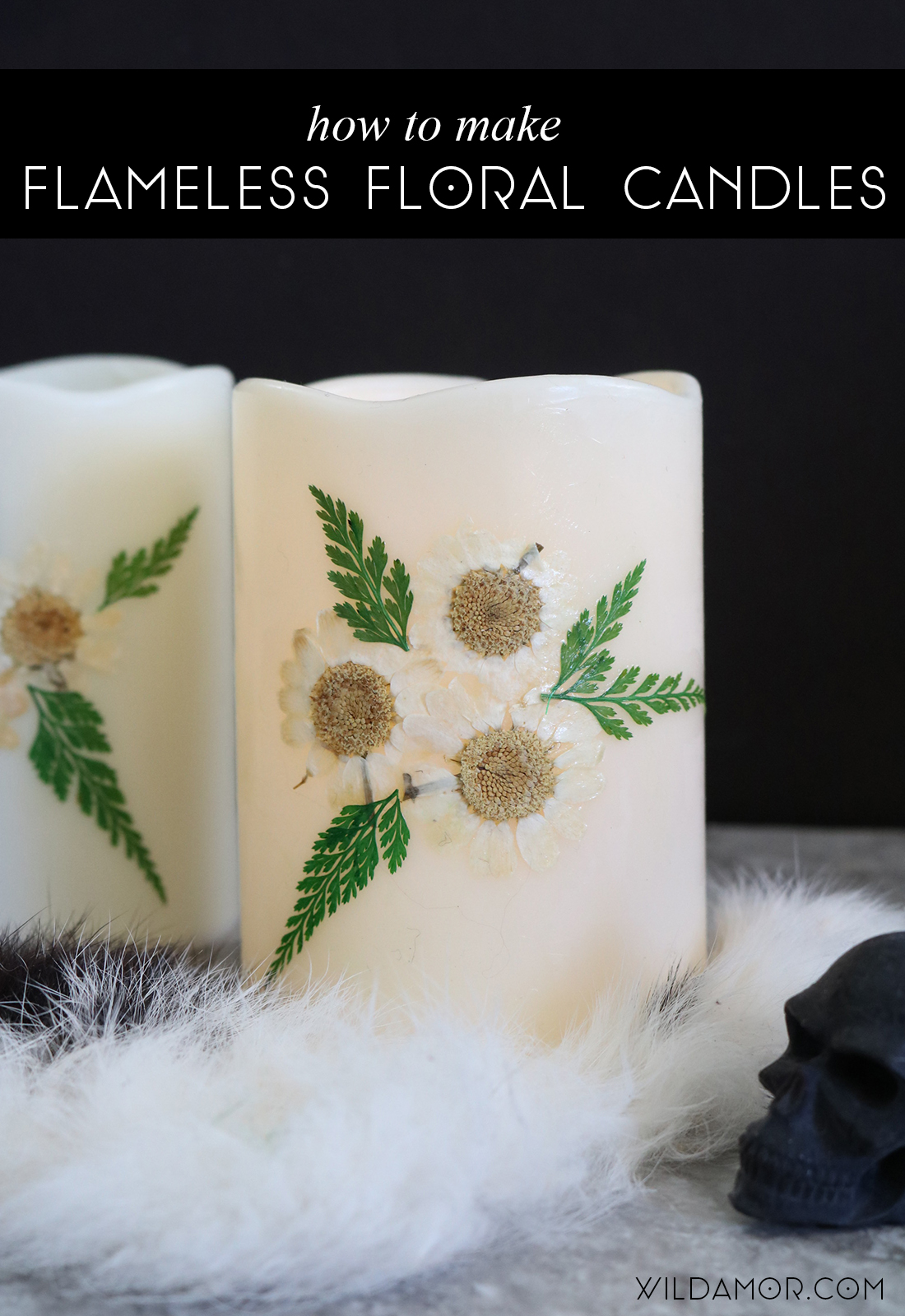 Happy spring crafting!
xx K