Some people take brunch seriously. Like, real seriously. And I don't blame them, because there are few things better than breakfast foods. Not only is it the most important meal of the day (it reduces afternoon hunger and is associated with lower blood glucose and cholesterol… all that good ol' nutritiony stuff) but it's just so satisfying after a night of snoozing. I basically don't feel like a human until I've had coffee/tea and breakfast. And in the name of all things delicious, I just had to share this everything bagel strata recipe that I developed for eHow.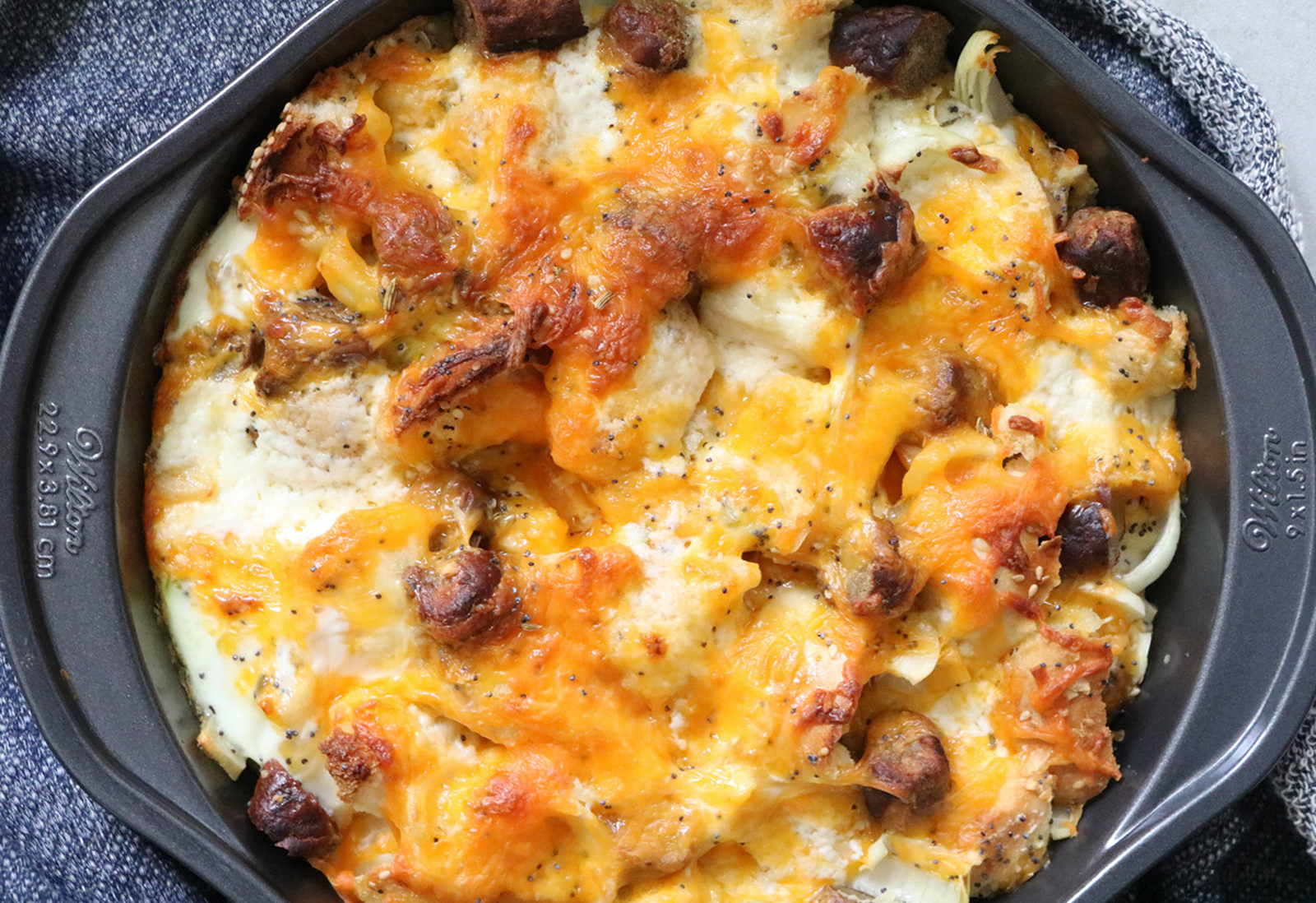 If you're not familiar with stratas, they're basically a fancy bread pudding/casserole hybrid. This one has chunks of actual everything bagels cooked into an egg batter with cheddar, marscapone, sausage, and onion. Um, yes please.
The recipe calls for some cooling time in the refrigerator, so if you want to make it for the weekend, you'll need at least 4 hours of chill time. But in all honesty, I've made this before and left it for only 1 hour, and it turned out just fine. Just a pro tip if you're really in a pinch.
I love to serve strata on top of a bed of greens, but you can eat it as is or as a side.
Also, this is an awesome way to use up borderline stale everything bagels, or any bread or bagel of that matter.
Ready to take it on? Click on over to eHow for the full everything bagel strata recipe, created by yours truly.
xx K