If you live in a studio apartment and celebrate Christmas, getting a tree is (usually) out of the question. This is especially true if you're like me and have put every inch of your place to good use. It's like… Do I want to have a bed to sleep on, or do I want to have a Christmas tree? One might argue that mini trees are a thing and could totally work for a smaller apartment. However, when it comes to the holidays, I simply can't bring myself to use or make "normal" decorations. (I've made skull ornaments with a "mohawk" of studs, for crying out loud.) This Christmas cactus is the perfect example.
Last year, I spotted a Christmas cactus on the Urban Outfitters website. It was the perfect size for a desktop, and cost about 18 bucks. While a desktop-sized cactus is obviously 10000x more ideal for a studio, I couldn't help but brainstorm how to make a medium-sized bookcase-friendly version. Fast forward to one year later and this project was born. The best part? You can re-purpose old newspaper and use masking tape, so this DIY is easy on the wallet. But just so you know, green tinsel sheds like crazy. You will find it in your bathtub, shoes, and refrigerator…
Read on to learn how to make it!
DIY Christmas Cactus
Supplies:
Green tinsel (at least 15 feet)
Newspaper or kraft paper (or even old wrapping paper)
Hot glue gun
Masking tape
Battery-operated string lights (and batteries)
Scissors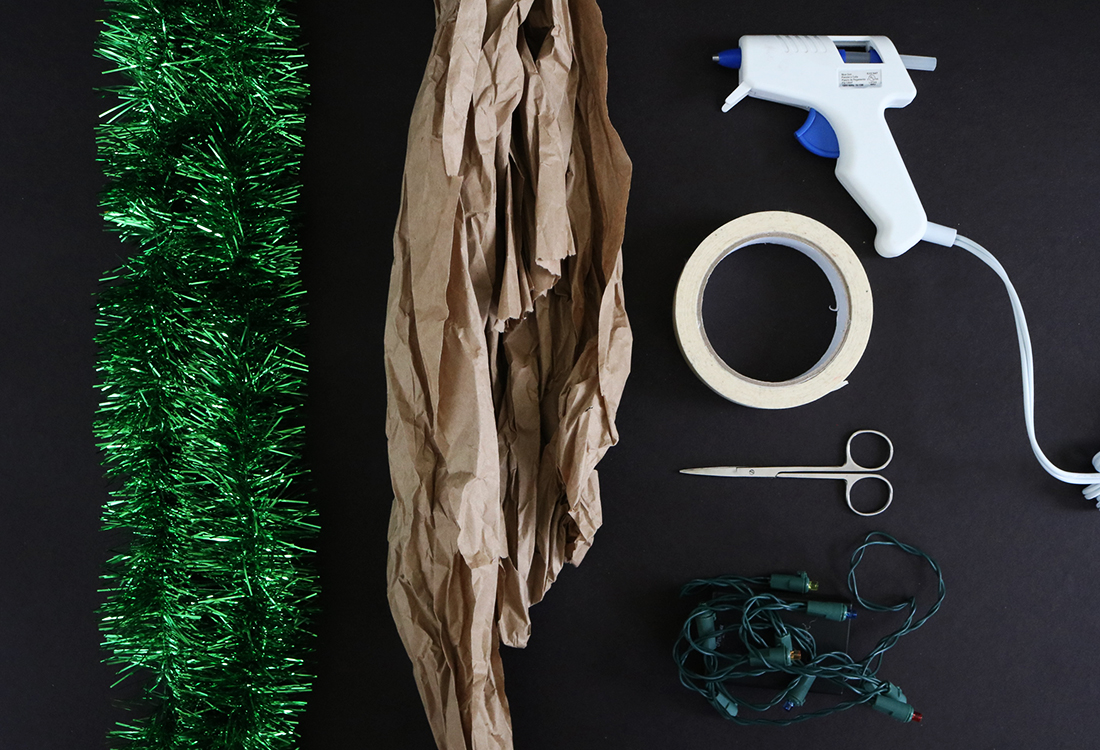 Instructions:
1. Form the paper into three separate chunks: one for the body and two for the arms. For reference,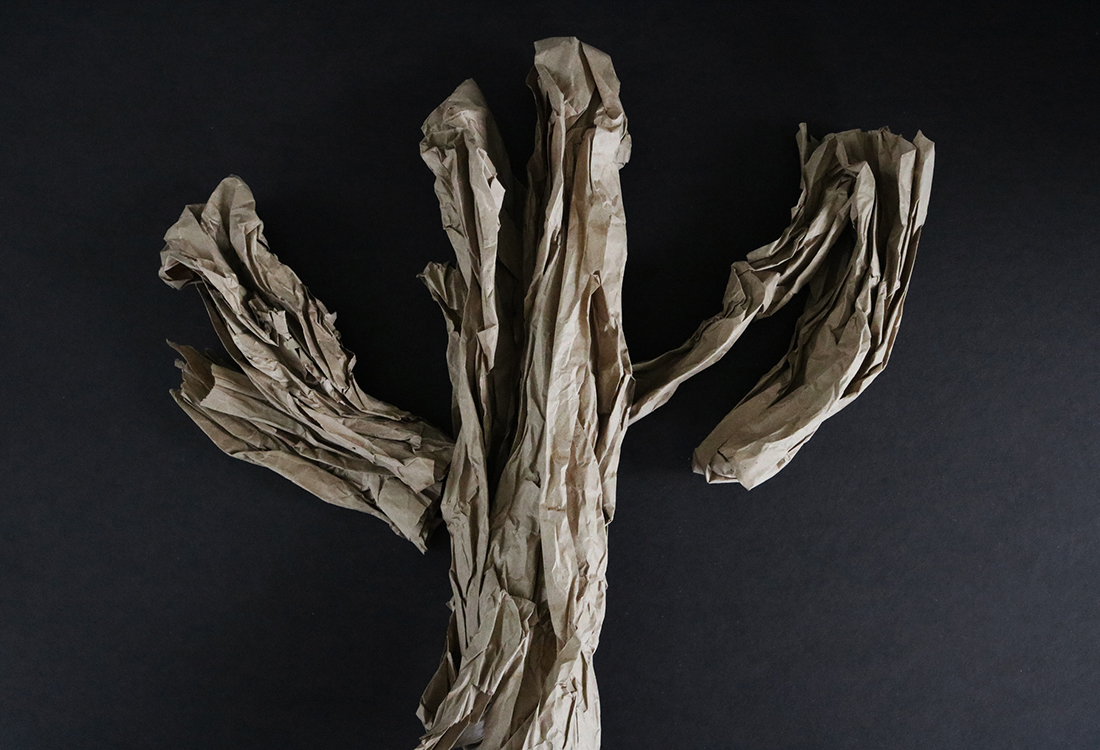 2. With masking tape, tightly wrap each piece. Tip: The tape is useful for giving the arms some curve. The more tape you use, the more you can mold it accordingly.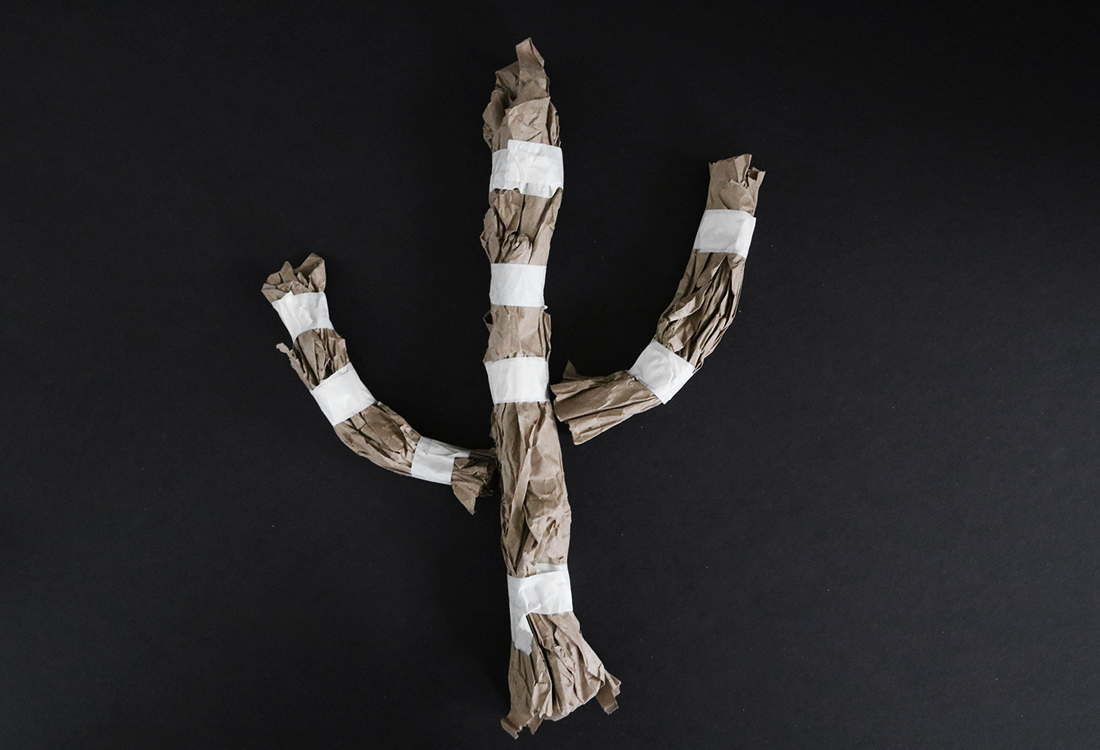 3. Tape the arms on to the body. Make sure it's secure!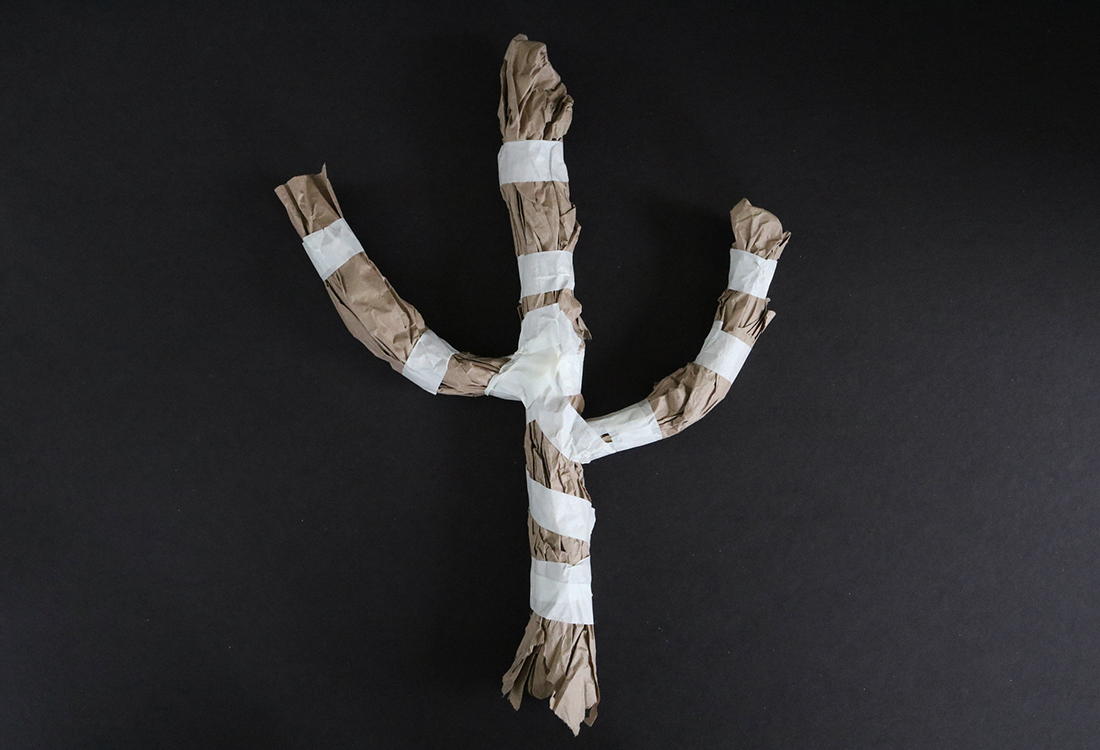 4. Now, it's time for the fun part! Glue the garland on to the paper, working in rows.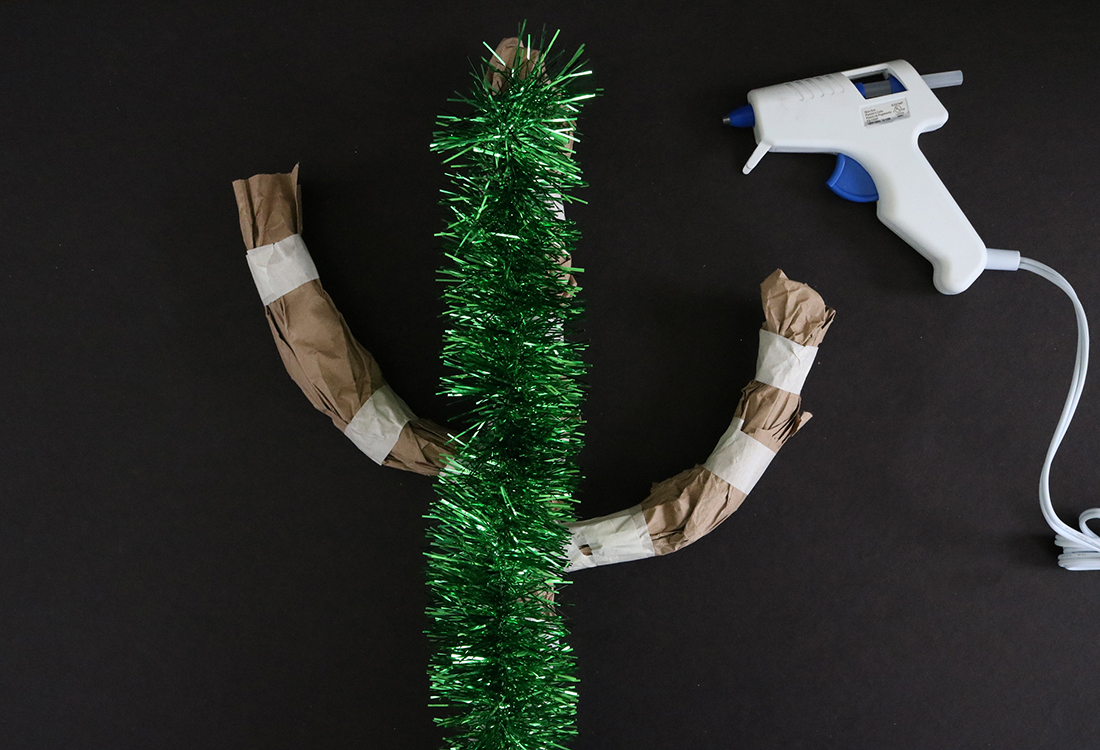 5. Don't forget to glue tinsel over the top of the cactus, too.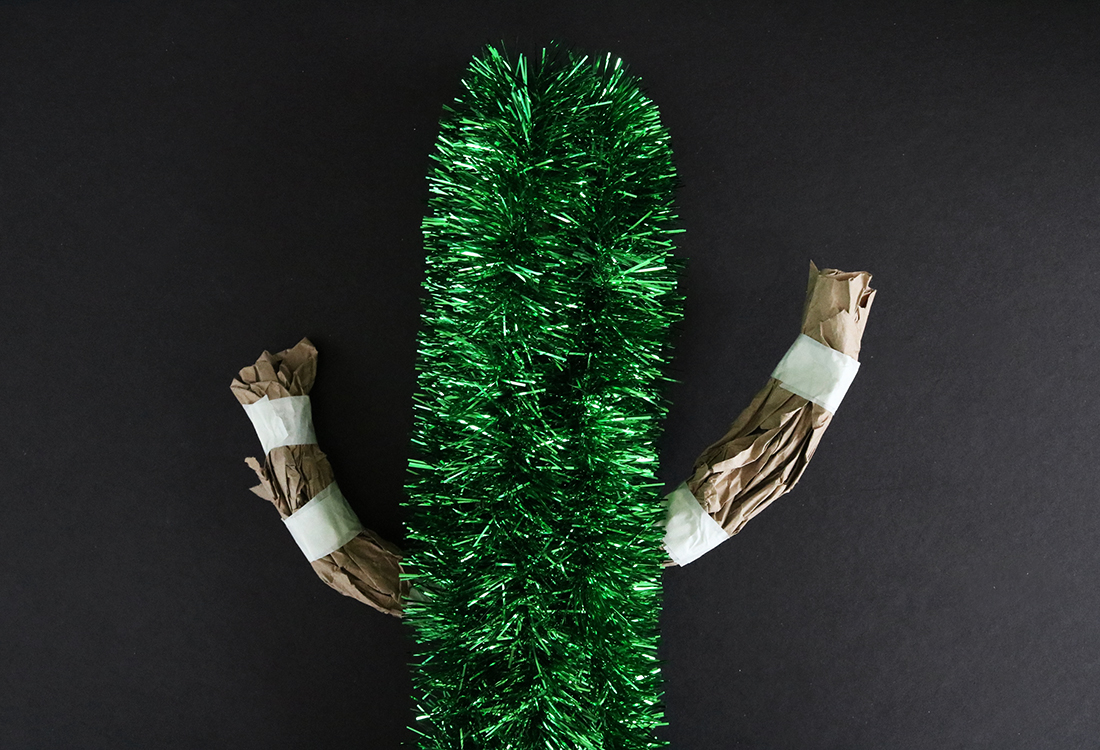 6. After one arm is covered, cut the tinsel and continue gluing it onto the other arm.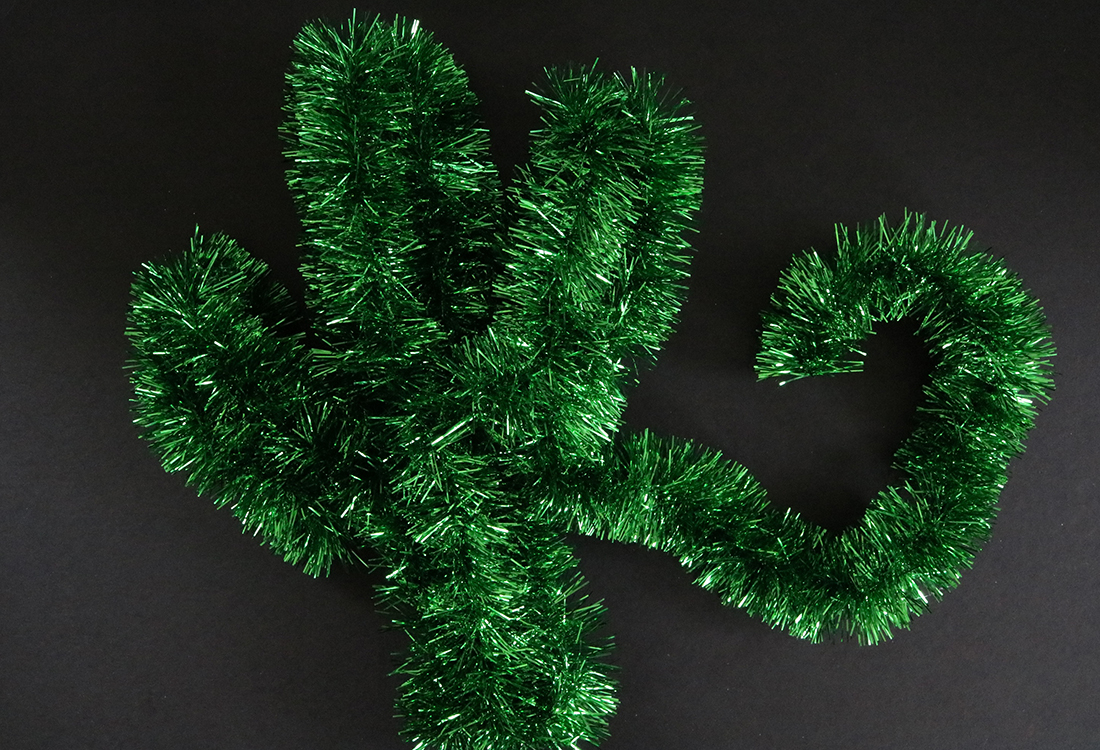 To create a display for your cactus, fill a pot (or a festive container) with kraft paper, fabric, or fake snow. Place the cactus in the bucket and wrap a garland of lights around it. You can hide the battery pack in the pot.
For a more kitschy touch, glue pom poms right on to the cactus.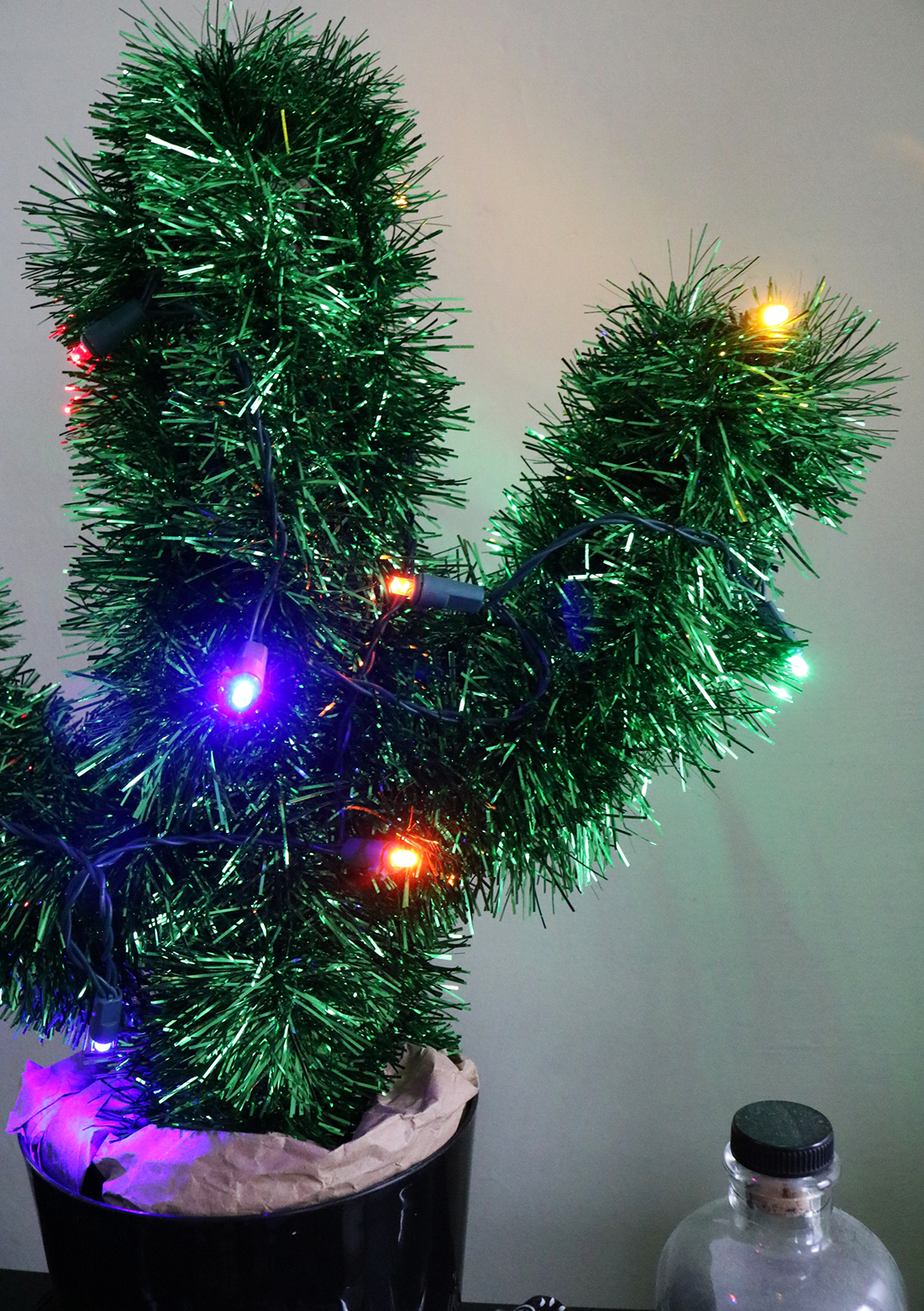 So fun, right? Personally, I'm in love with festive-but-not-too-festive vibe of this sparkly little guy.
Loved this project? Check out some of my favorite holiday tutorials from over the years!
This DIY advent candle was inspired by an $18 version from Terrain. The best part? It will only set you back a few bucks. (Wild Amor)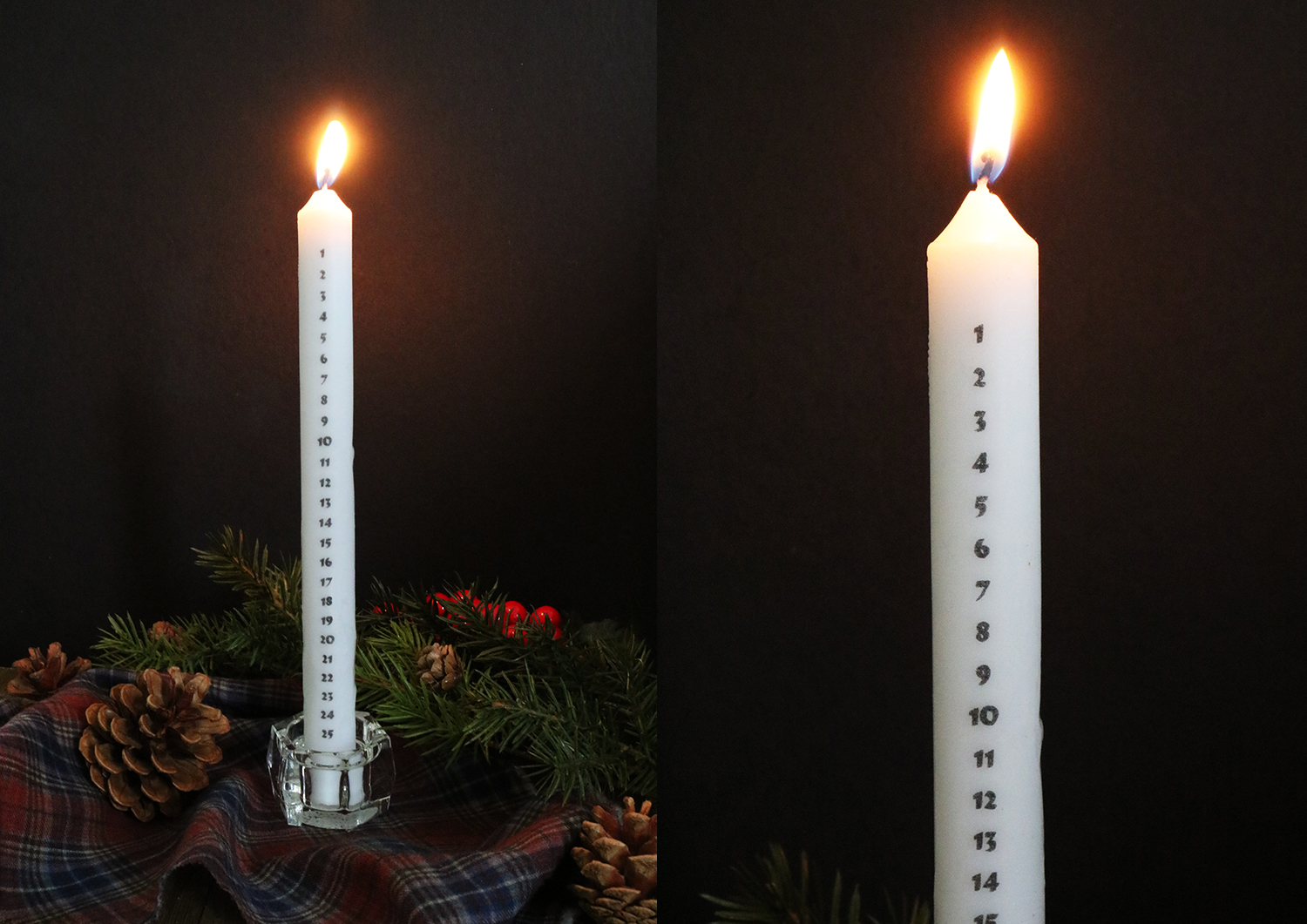 If you like food more than people, make a batch of these super fun DIY bottle cap burger ornaments. It's an awesome way to use up scraps and re-use bottle caps. (Wild Amor)
When you celebrate Halloween all year round, DIY skull mohawk ornaments are bound to happen. (Wild Amor)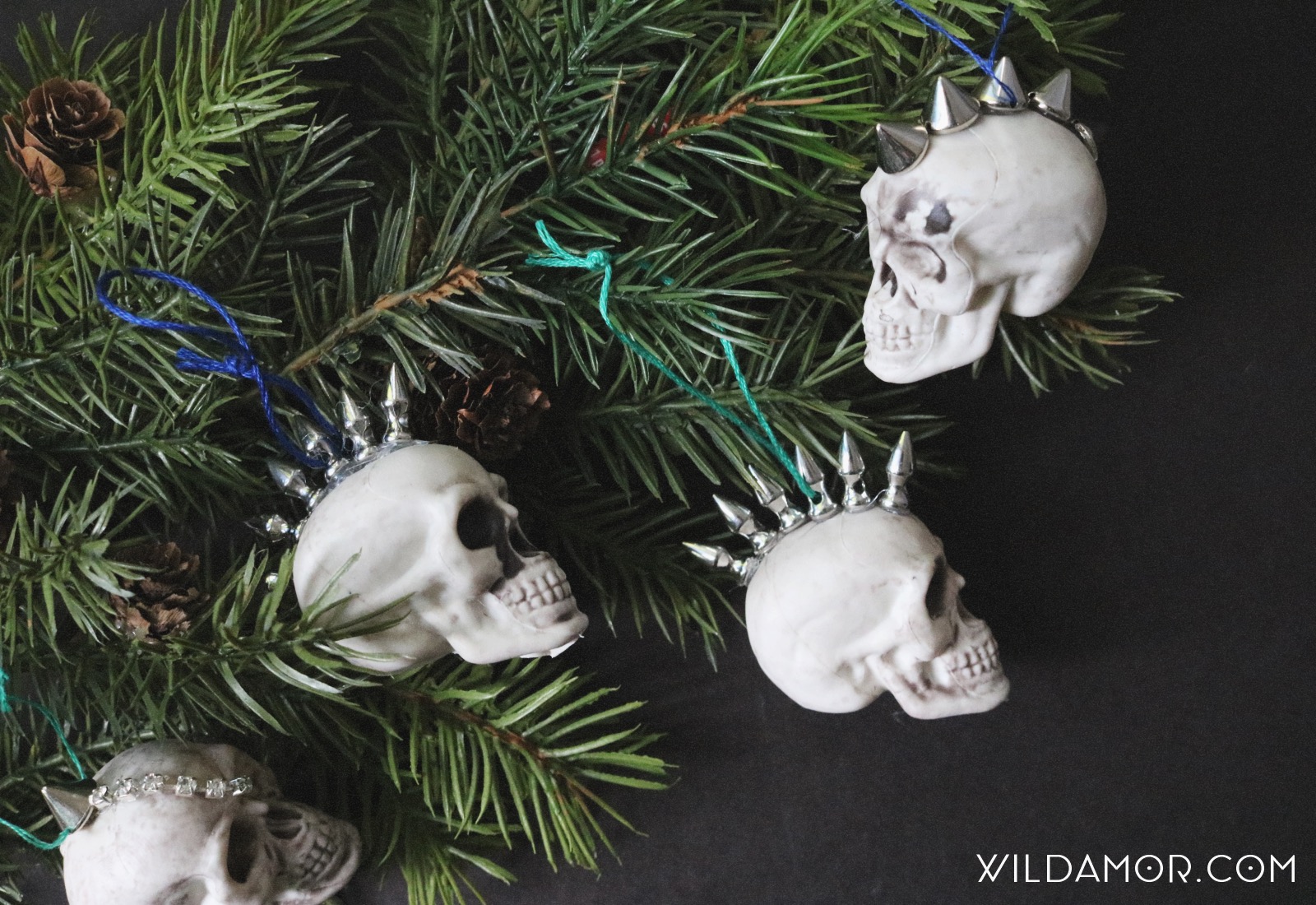 Love jewelry making and wire work? Try out this pearl snowflake project. Use it as a tree topper, ornament, gift tag, or wreath embellishment! (Wild Amor)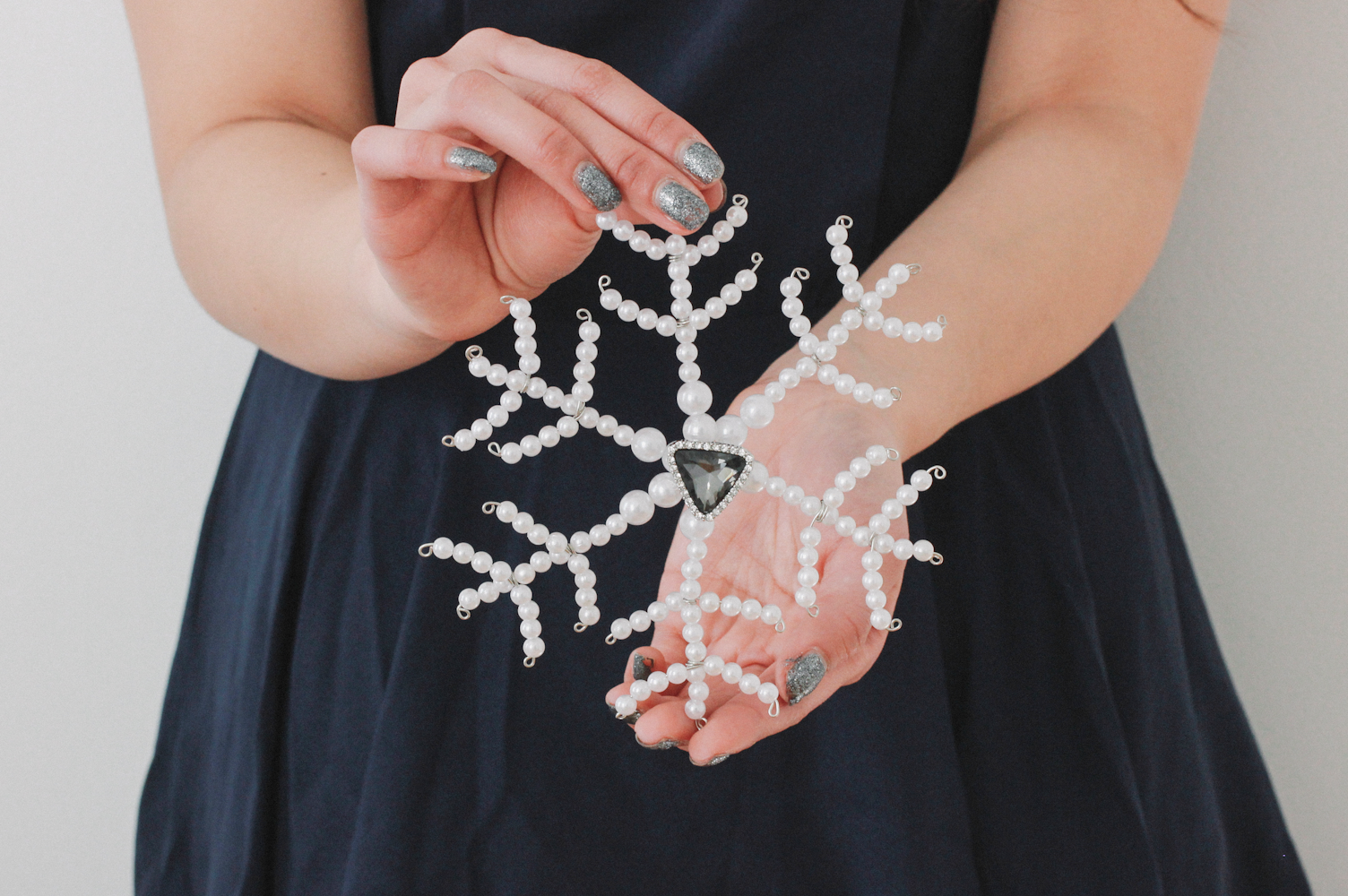 Once Christmas has come and gone, don't throw out that stale gingerbread house. Make these leftover gingerbread house whiskey truffles, and thank me later. (Wild Amor)