Homemade beauty products are some of my favorite things to make. I mean, once upon a time, I was obsessed with makeup. Sephora and Ulta were my version of candy stores (after Michaels and Jo-Ann's, of course). Yet, I never liked a full face, and I rarely used the products I owned! Thankfully, my makeup phase eventually faded off, and I minimized my stash to the basics that I use today. All this girl wants is a little concealer, some powder, and liquid black eyeliner.
If I feel like taking it up a notch, I'll reach for blush. And while I typically try to buy products on the more natural side, I thought it'd be fun to make a DIY version. Not only is it easy on the wallet, but I love the concept of adjusting the color to your heart's desire. The customization factor is right in line with DIY solid perfume and homemade lip scrub, two of my favorite projects that I've shared on this blog. These products are staples, but can be made over and over again with simple, natural ingredients.  That's what I call a win-win.
Ready to make your own DIY blush? Check out the tutorial, below.
Beet Powder Blush DIY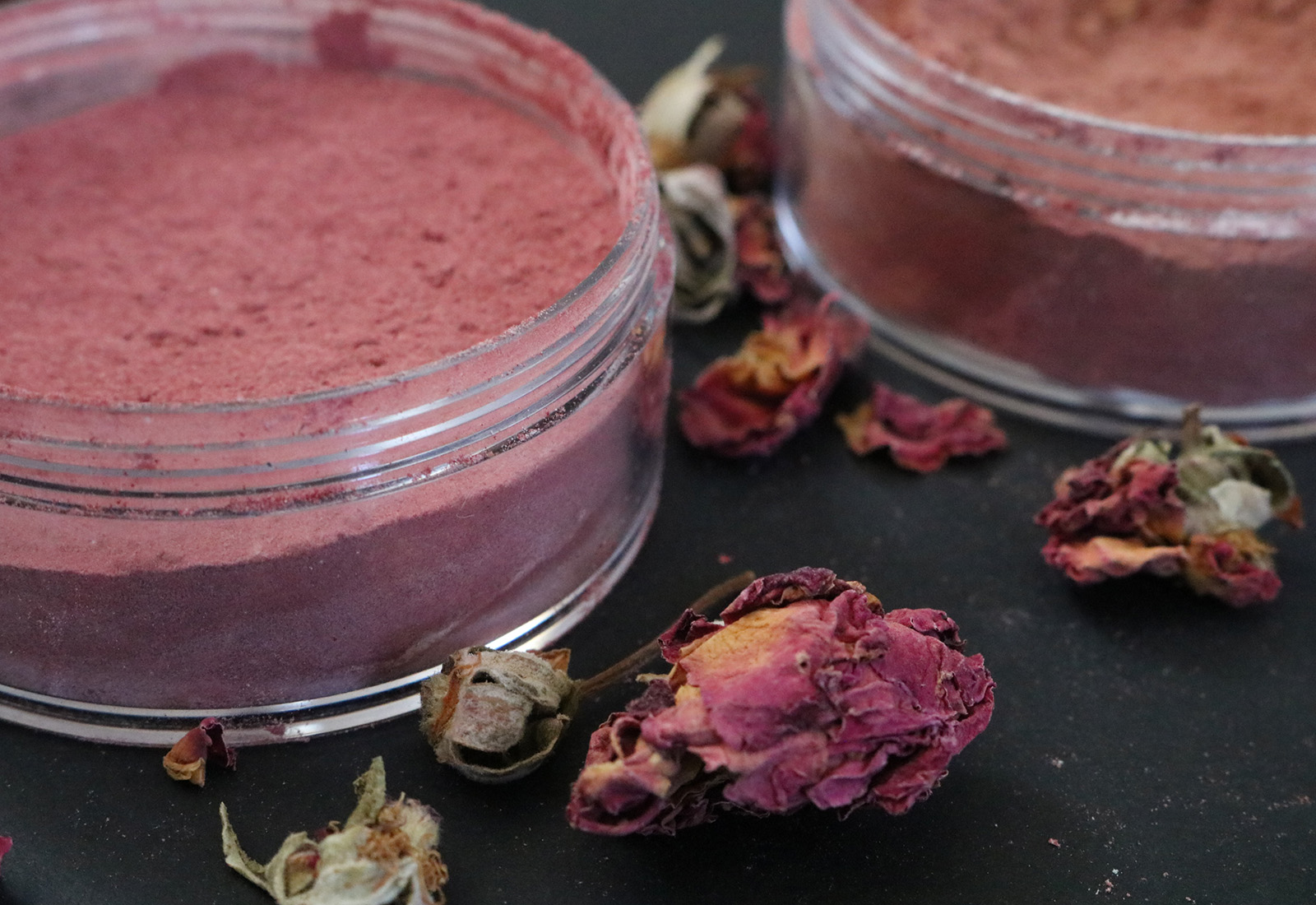 Supplies:
Beet powder *
Arrowroot powder *
Cocoa powder (optional)
Rice bran powder (optional)
Empty powder sifter or jar
Mortar and pestle
I purchased the beet powder and arrowroot powder from Scentscible Crafts on Etsy.
You can re-use a cleaned and washed powder sifter jar, if you have one. Otherwise, these empty powder sifter jars from Amazon work great.
Directions:
1. To prepare the beet powder, reduce the grittiness with a mortar and pestle until it has a finer consistency. The beet powder can be used as is.
2. To lighten the shade, prepare the arrowroot with the mortar and pestle. Combine beet powder and arrowroot until you are happy with the color. You can also add cocoa powder to create a muted, bronzey shade. Add rice bran powder to minimize clumping.
3. Mix well and add to the jars.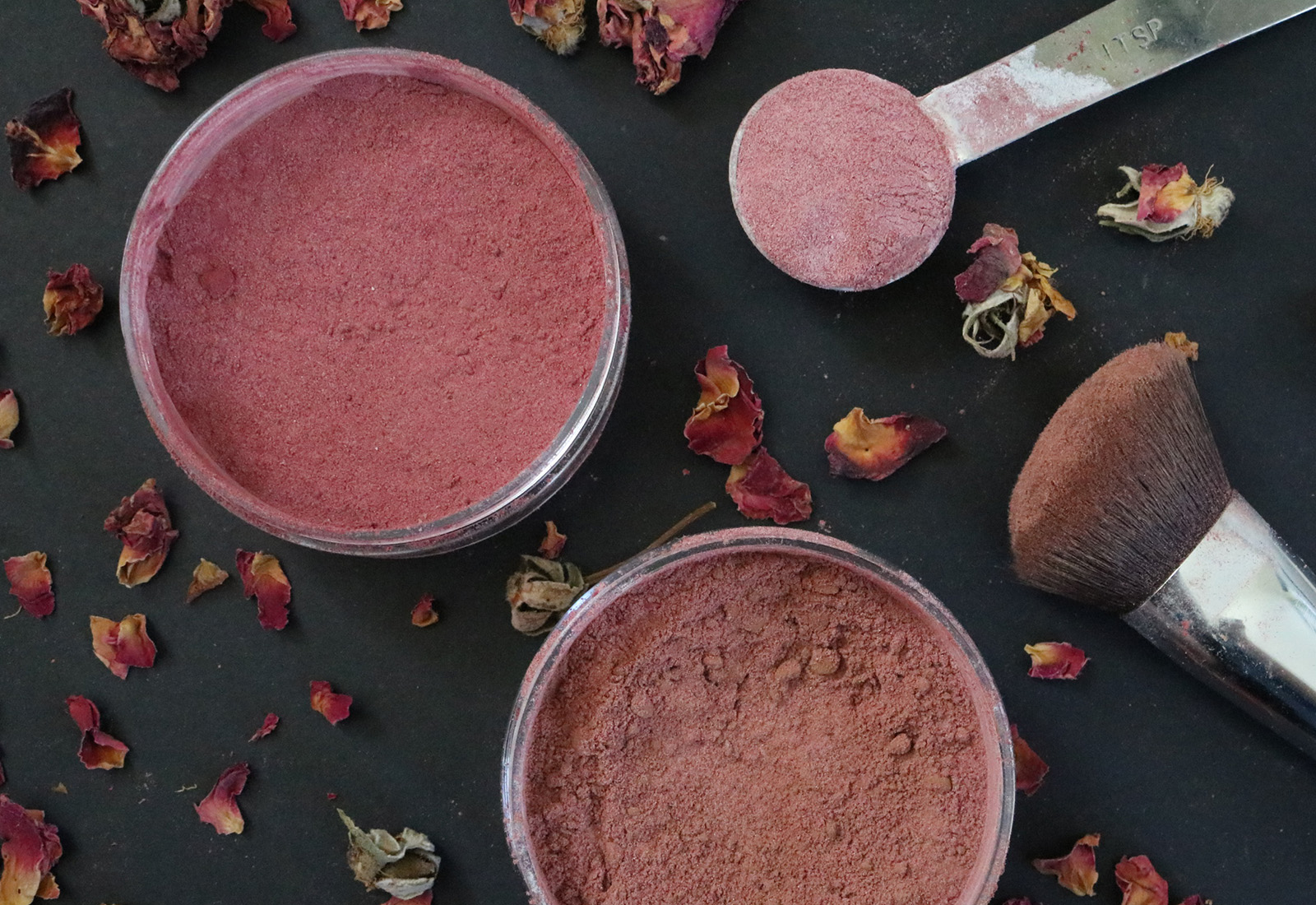 For the blush on the left, I combined 5 tablespoons beet powder and 2 tablespoons arrowroot. The blush on the right was made with a tad bit more arrowroot plus some cocoa powder. As you can see, this one has some clumps, so it could probably use some rice bran powder. I'll definitely be ordering some soon.
You can also add mica powder for a shimmery touch. Take a look around Etsy; you'll find tons of shades, from beige and gold to pink and red. Just remember that very little mica goes a long way.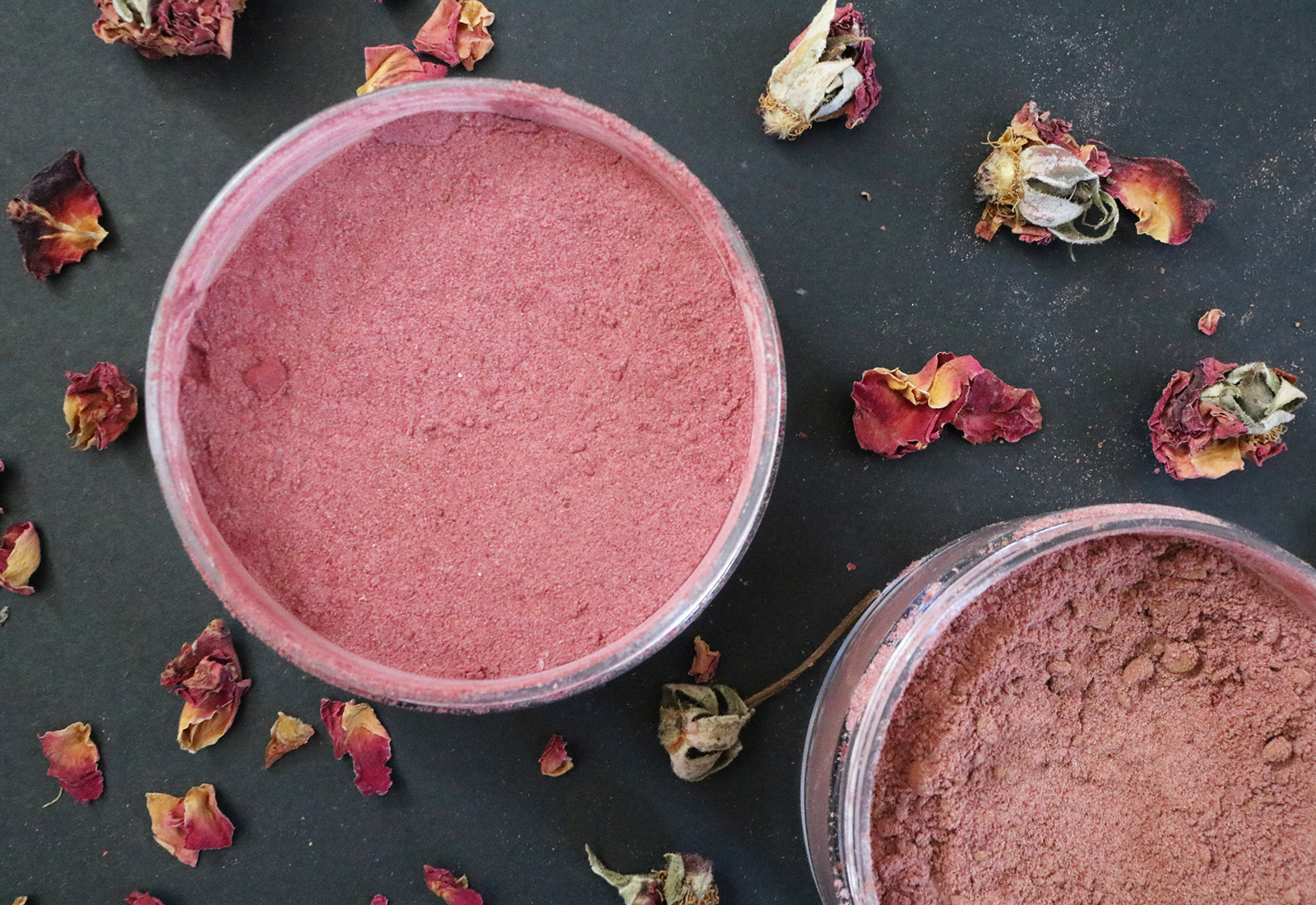 So simple, and so fun. Again, be sure to grind the beet powder into a finer consistency. You can test this out by brushing on beet powder by itself. If it isn't sticking to your skin, grind it even further.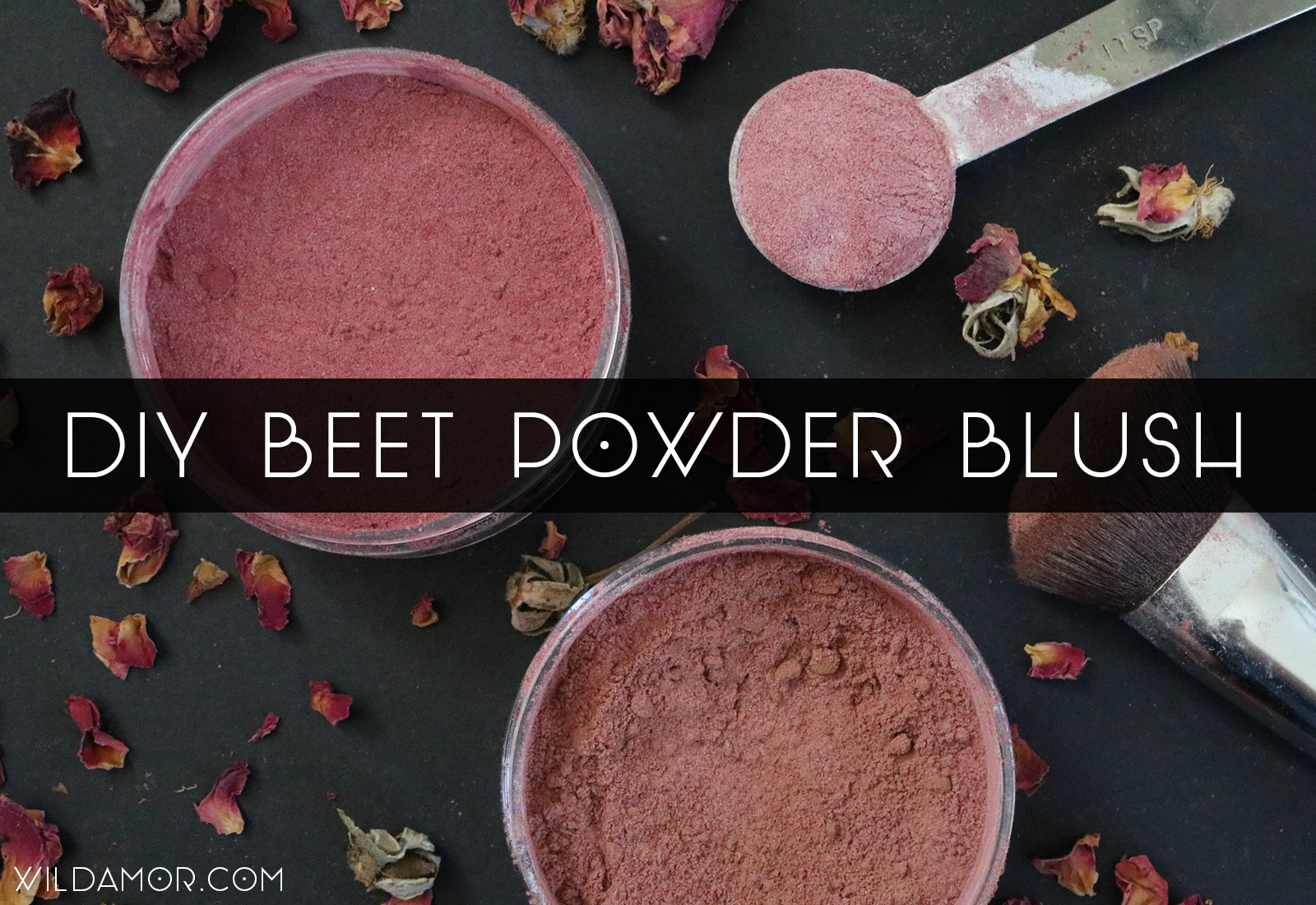 Also, don't forget about the amazing simplicity of arrowroot, which can be used as a translucent setting powder. This is especially great if you have an oily complexion or are about to face summer heat. It sure beats those expensive finishing powders!
xx K