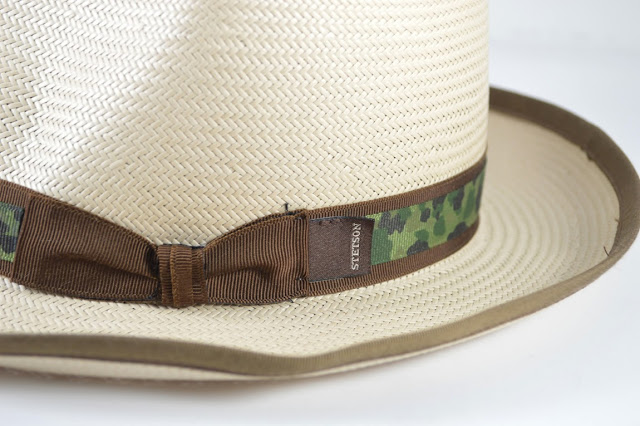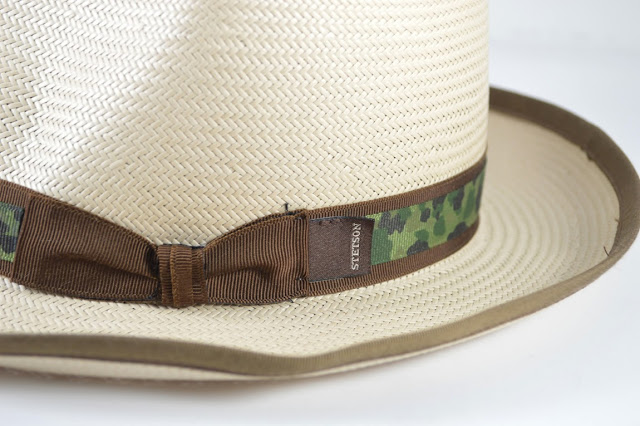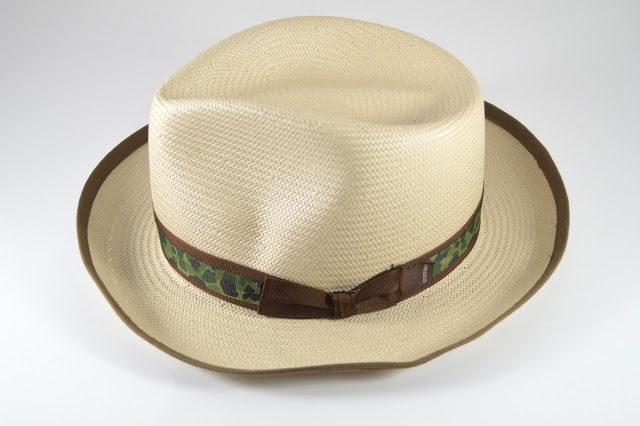 You'll only need a few supplies and a couple minutes to recreate this look. Check out how I made it, below: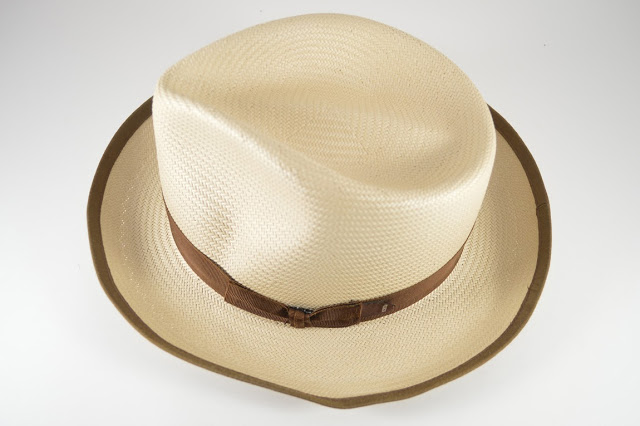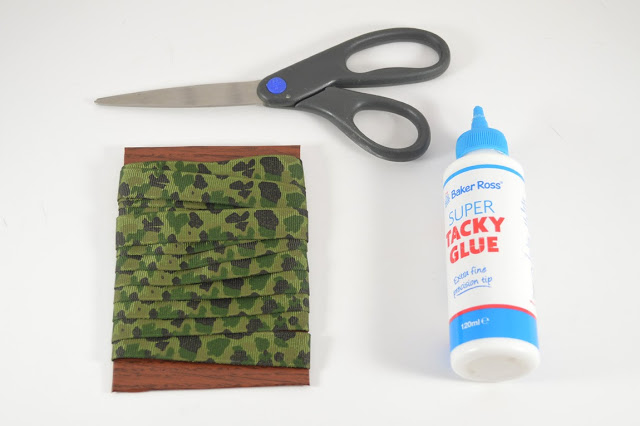 Recommended:
Thin paintbrush, for more control when applying glue.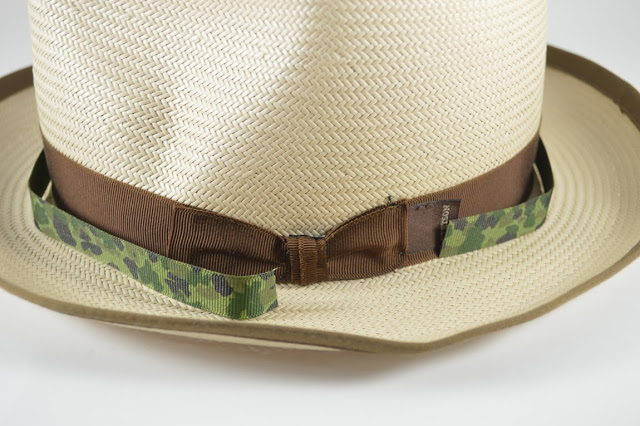 1) First, I cut a length of ribbon measuring the circumference of the hat…plus a little extra!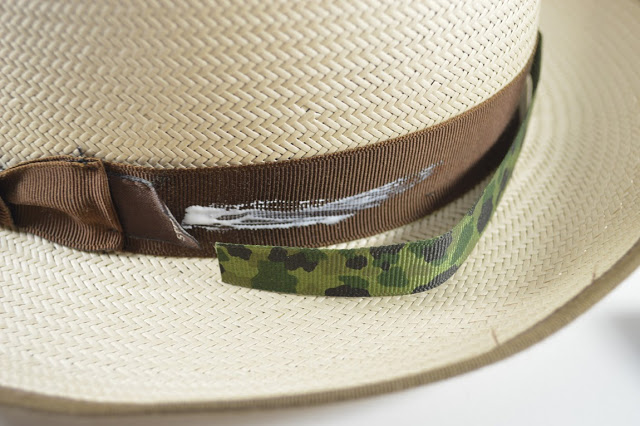 2) Starting right under the tag, I applied a light layer of glue. This way, I can place the end of the ribbon under the tag for a clear start.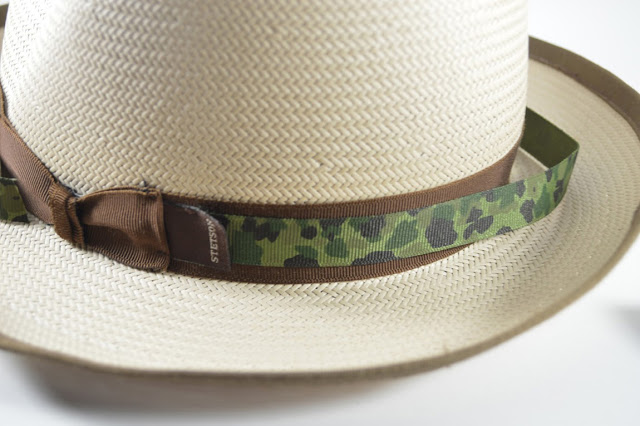 3) I placed the ribbon along the trim, pressing lightly, but firmly.
4) Continued all around the trim.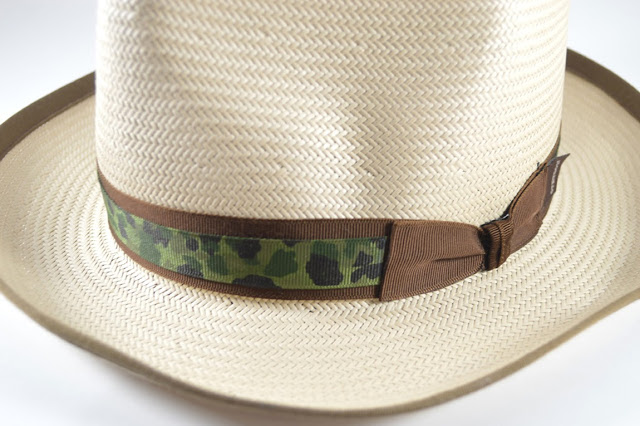 5) At the end, I carefully cut the excess from the ribbon, so that it lined up perfectly with the edge of the bow. I added a little Fray Check so the ribbon wouldn't fray.
Simple enough, right? The camoflauge ribbon adds a little edge, but of course, you can use any type of ribbon that you like. As long as it is slightly thinner than the width of the trim, you're good to go.
Happy Friday!