This week's DIY is inspired by the
Rodarte Gold Padlock Chain Necklace
! I could have sworn I saw a rhinestone version floating around – which is why this project made it to my "to do list" to begin with – but can't seem to find it. So here's this one instead: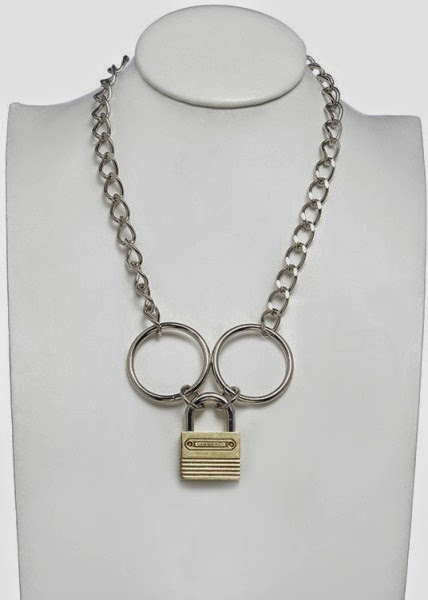 Rodarte Gold Padlock Chain Necklace, $345
For my version, I wanted to use rhinestone connectors to add a little (or a lot of) bling. There are many options for rhinestone connectors out there, ranging in shape, style, and length. Try an Etsy search for some great choices; any charms or connectors with two holes will work great. You can even use rhinestone beads on a cord or thin chain, and attach the strand to the thicker chain and key ring. As always, you can use as little or as many as you want, depending on how much sparkle you prefer.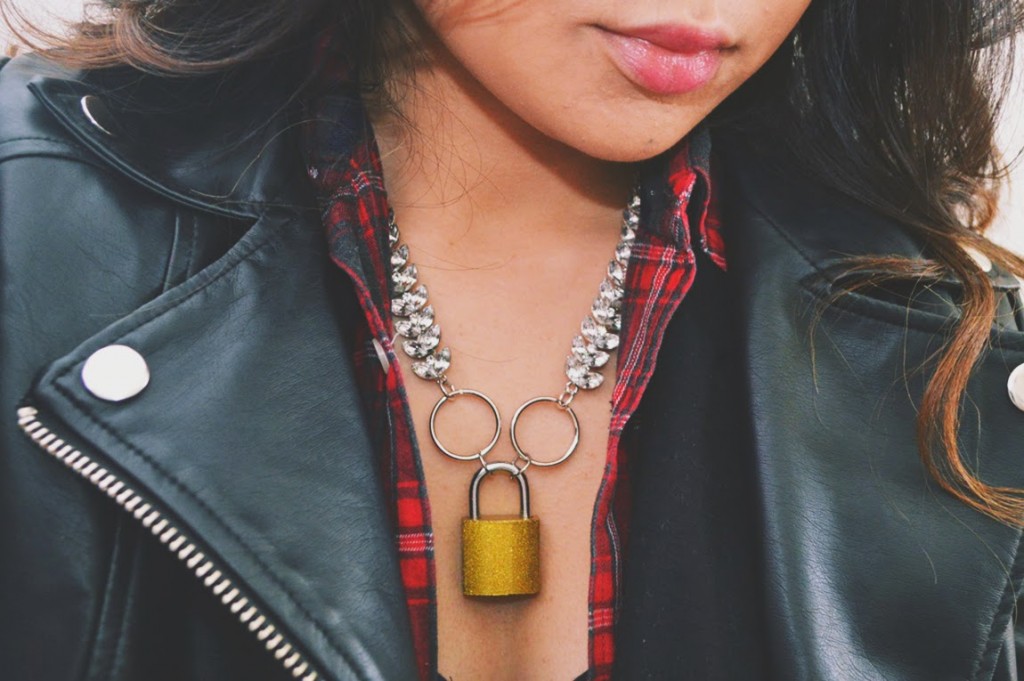 Once in a while, I'm totally down with tons of sparkle… as long as it can be meshed with something to make it look less tacky. I ended up using these gorgeous
Crystal Leaf Charms from Wander & Hunt
.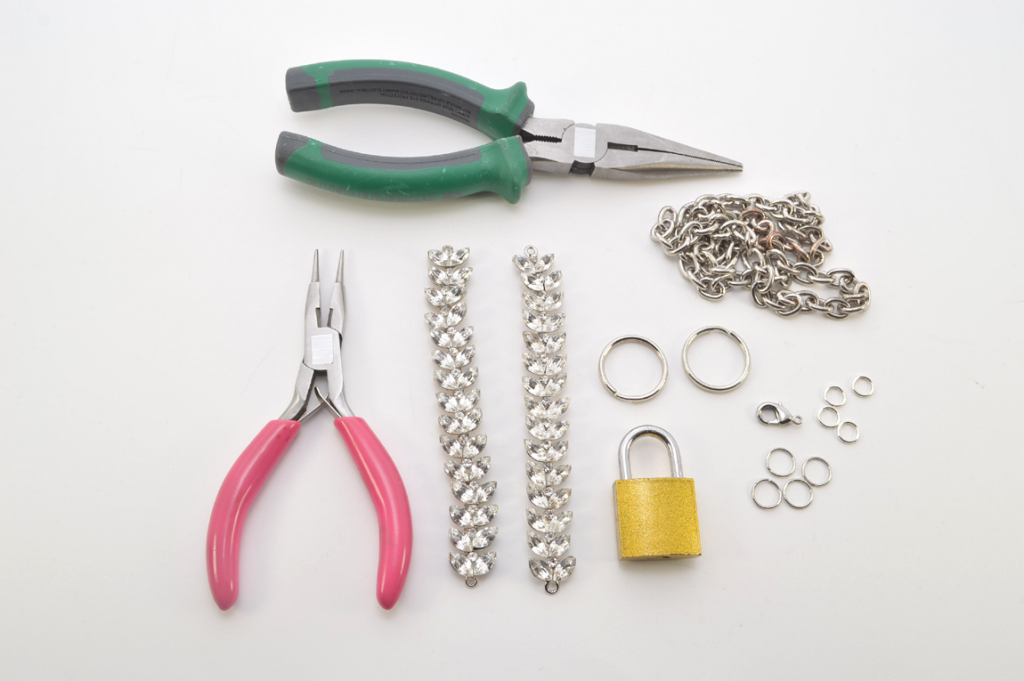 Supplies:
3-in-1 jewelry pliers 

Heavy-duty jewelry pliers

(if needed, for heavier chain)
Thick silver chain

Rhinestone connectors

 (2 or more, if your connectors are shorter/smaller)* 

Padlock

Key chain rings (2)

Jump Rings

(4 8mm rings, 4 10mm rings)*

Jewelry Clasp
* Depending on your rhinestone connectors, you may need more jump rings.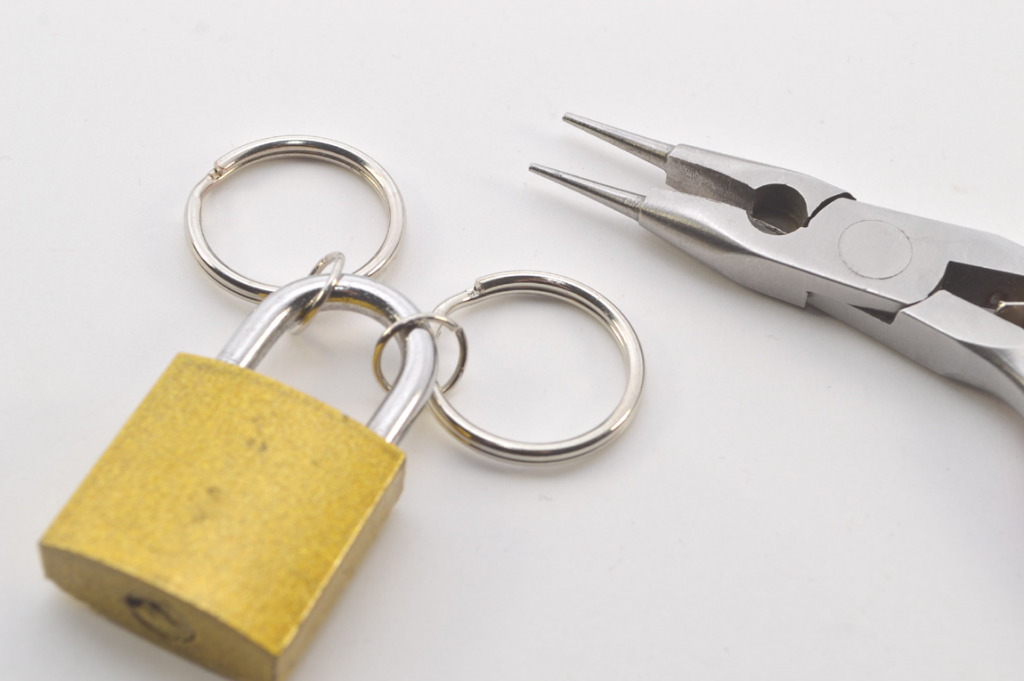 1. Attach the key rings to the padlock using two 10mm jump rings.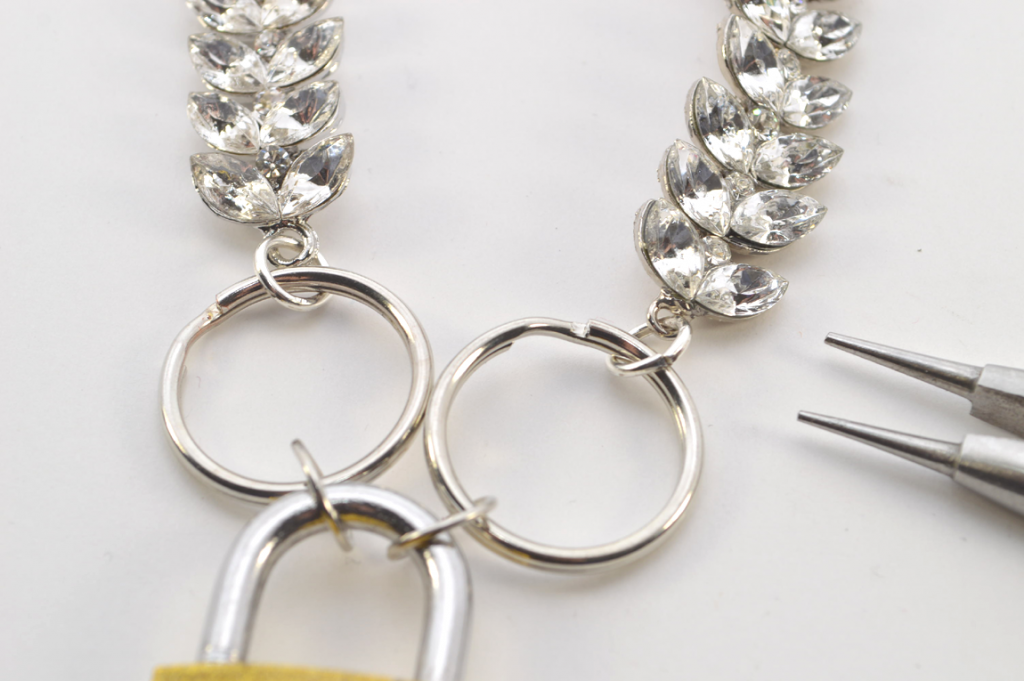 2. Attach a rhinestone connector to each of the key rings, using the 8mm jump rings.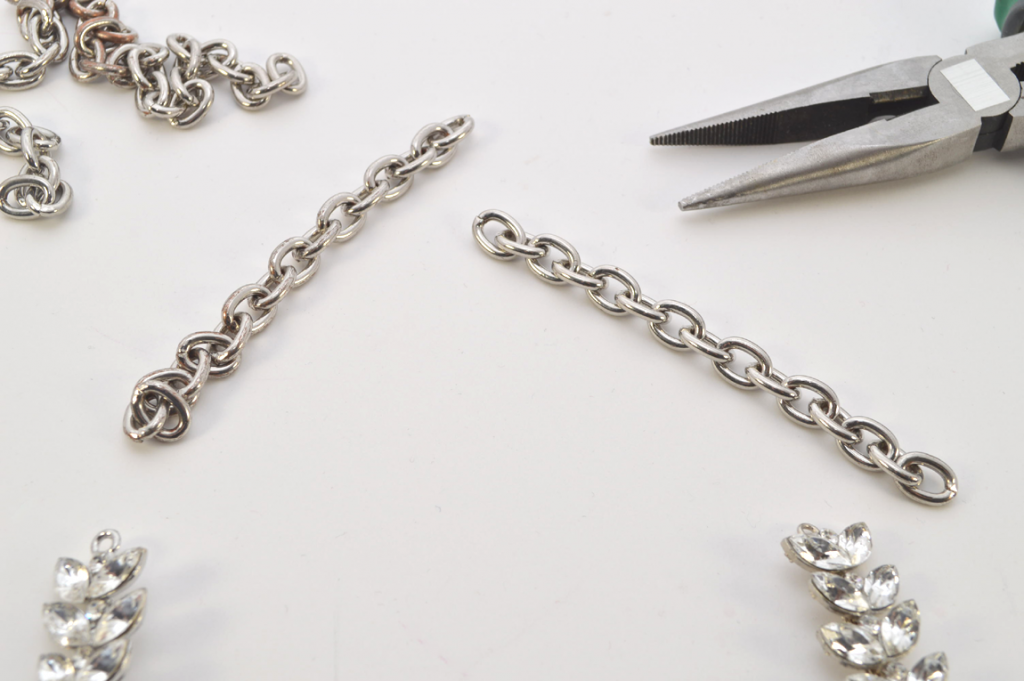 3. Trim down your chain so that you have two short strands.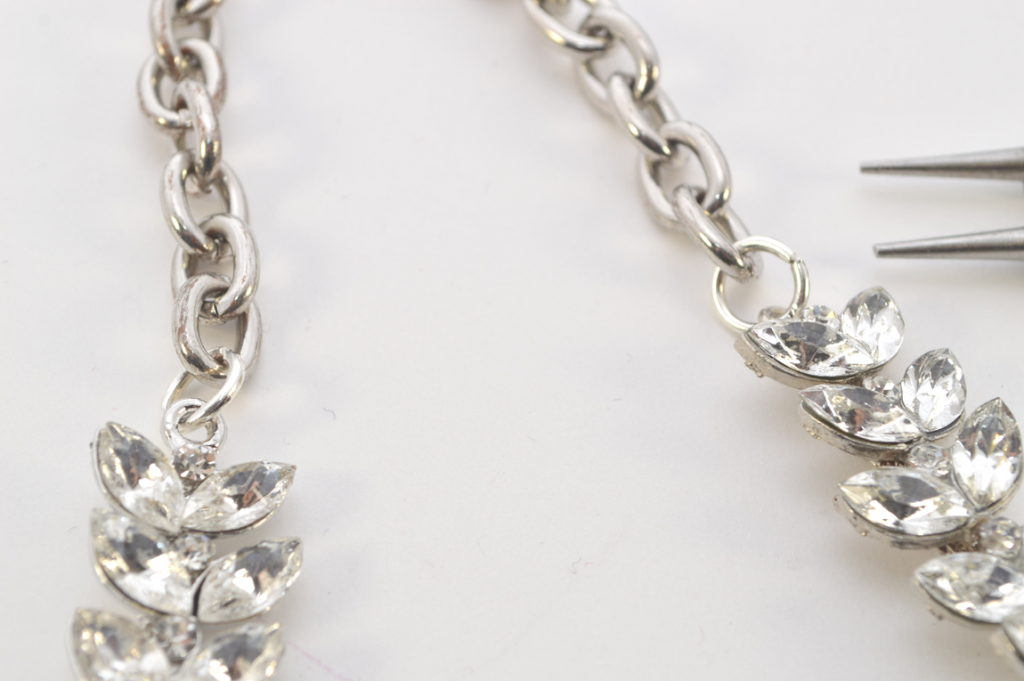 4. Attach the chain to the rhinestone connectors using the last two 8mm jump rings.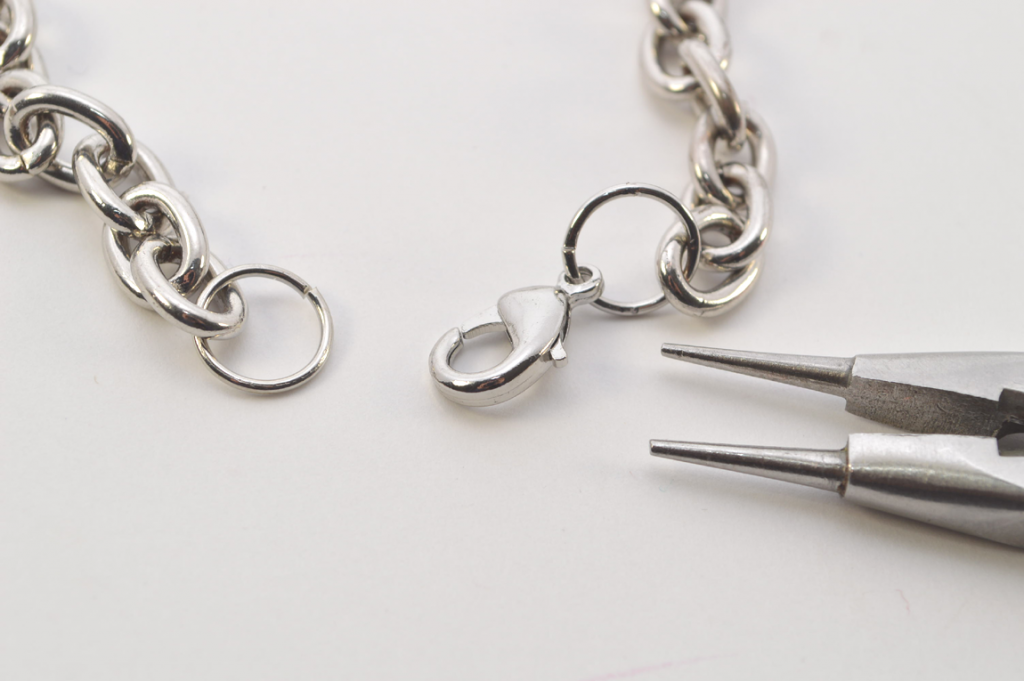 5. Attach the jewelry clasp and another large jump ring.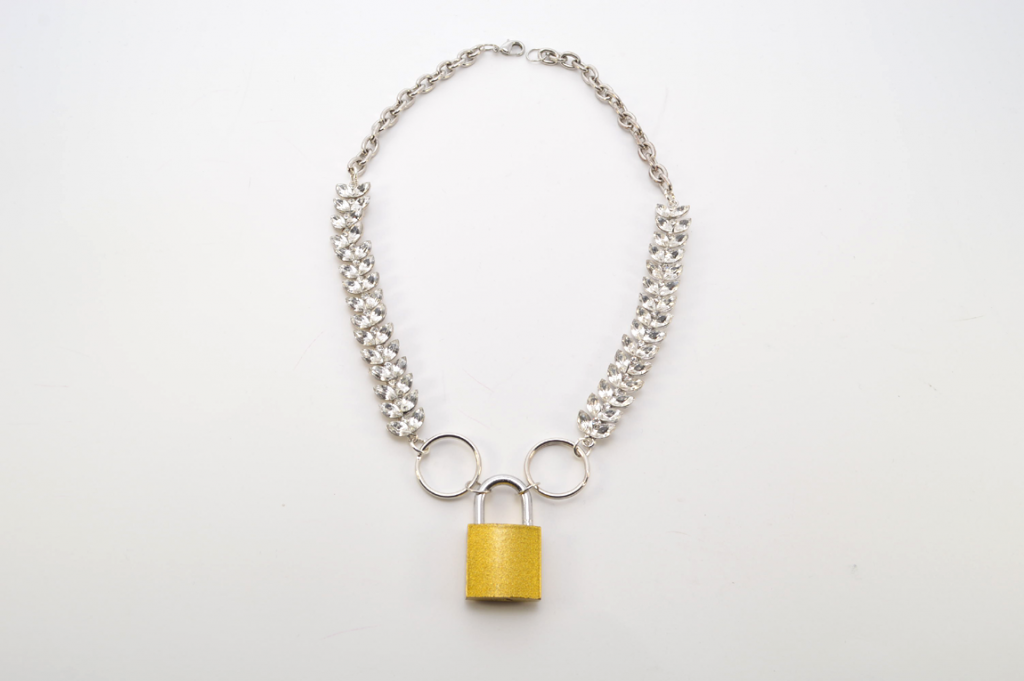 Love projects that are easy and make an impact.
xx K