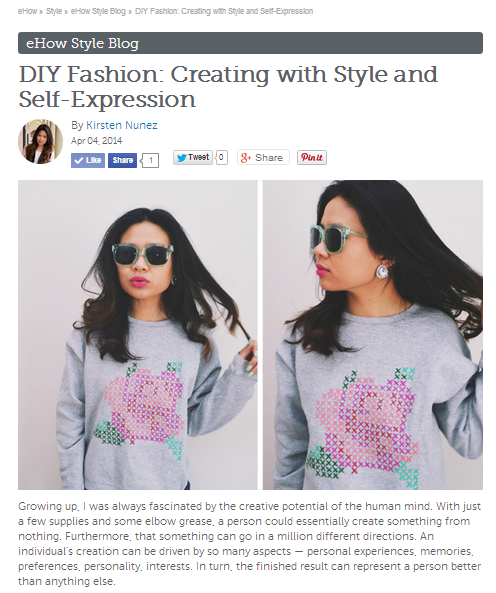 Happy weekend, loves! I'm super stoked to announce that I will be contributing weekly DIY projects to
eHow's brand new Style page
, during the months of April and May. The blog went live yesterday. These projects will be exclusive to
eHow
! I'm very excited about this contribution position and can't wait to share these tutorials with you.
I will update studs & pearls, as well as my social media, whenever a new project is posted at
eHow
. Follow me on social media if you haven't already – links below!
Xo, Kirsten