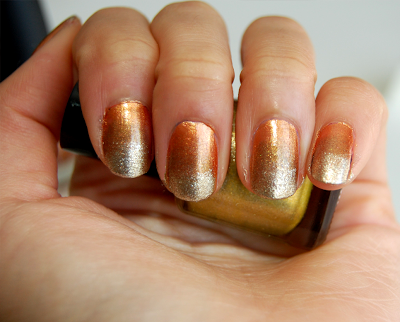 Ombre and autumn. Two of my favorite things!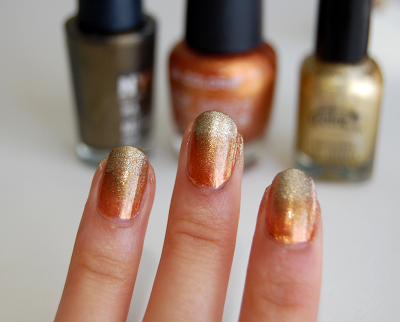 This method uses a makeup sponge and a stamping method to create a gradient effect. Depending on the shades you use, you can go a lot of different ways with this. Check out how I made it below!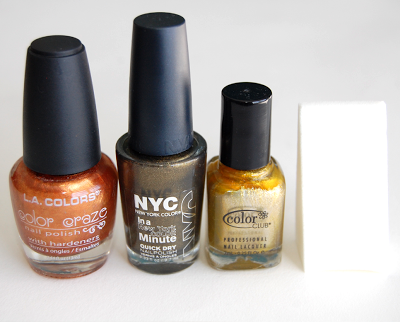 What You'll Need:
2 or more polishes in autumn shades
(think oranges, greens, reds, yellows, golds, purples, browns!)
Makeup sponge
What I Used:
L.A. Colors Color Craze Nail Polish in Force NP410
NYC Quick Dry Nailpolish in Python Green 395 (Limited Edition Fall 2012)
Color Club Professional Nail Lacquer in Disco Nap 5155
1) Paint your nails with the first color of your choice. Let dry.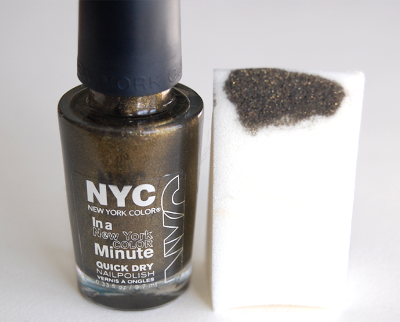 2) Apply a liberal amount of the second color to the sponge, and stamp onto the top half of one nail. Repeat for each nail.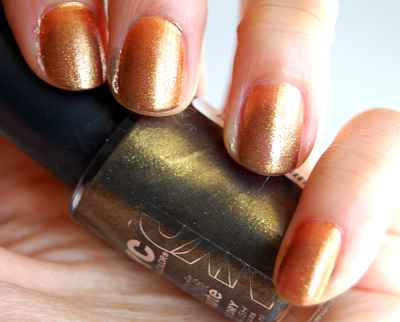 3) Let dry.
4) If you are using three shades, apply a liberal amount of the third color to the makeup sponge. Stamp on the top third of each nail.  Repeat for each nail and let dry.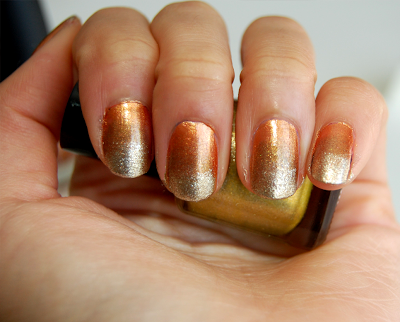 5) Let dry.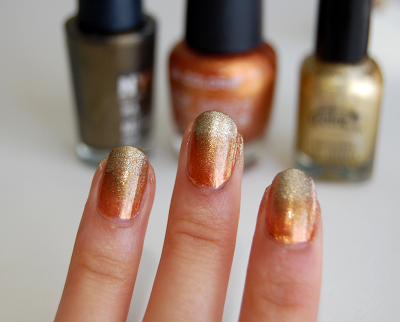 Easy 🙂