When it comes to small businesses, I'm all about the ones that support the doers, dreamers, and makers of the world. Pins to Kill, an Australian based clothing company, totally fits that description. I've seen & loved their range of unique leggings, so I was 120% on board to collaborate with them. Of course, that meant dreaming up of a DIY inspired by one of their designs! The end result? A pair of jungle print sunglasses inspired by their amazing leaf print leggings. Printable tattoo paper comes to the rescue once again.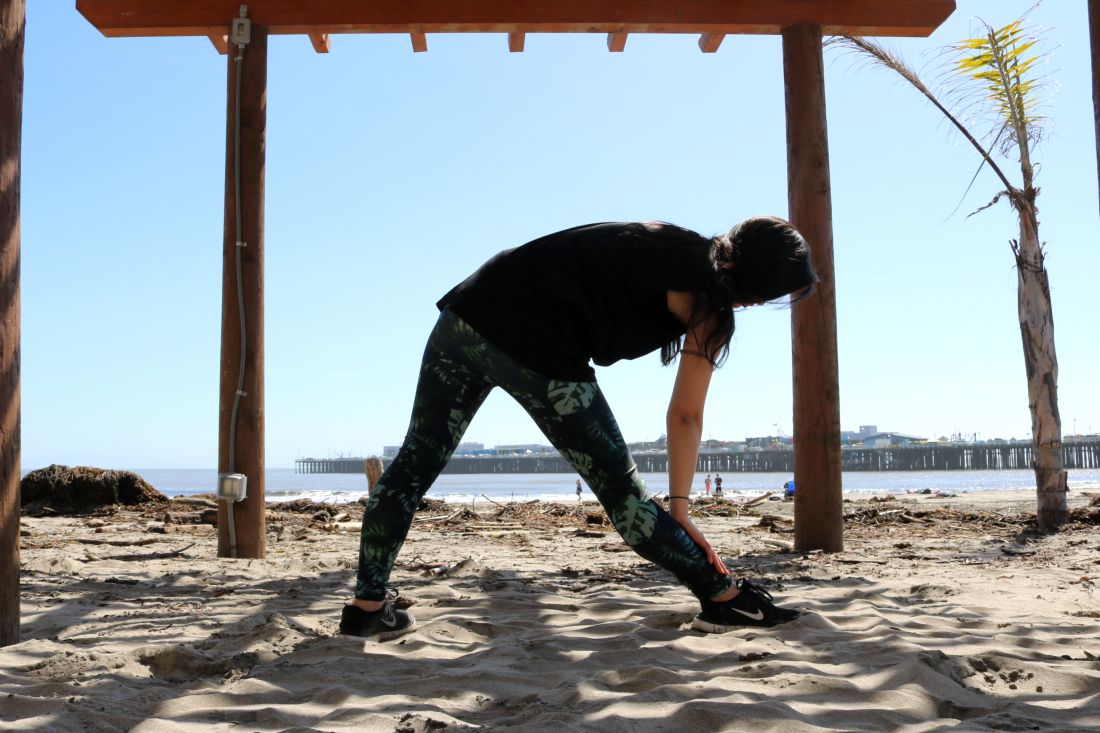 Pins to Kill also allows you to upload your own designs for a pair of customized leggings. Love it.  
This tutorial includes a free pattern printout, designed and painted by yours truly. You can download it here:
The Word doc version is ideal if you want to edit the quantity of each leaf print (or if you'd like to add other images to print for additional projects).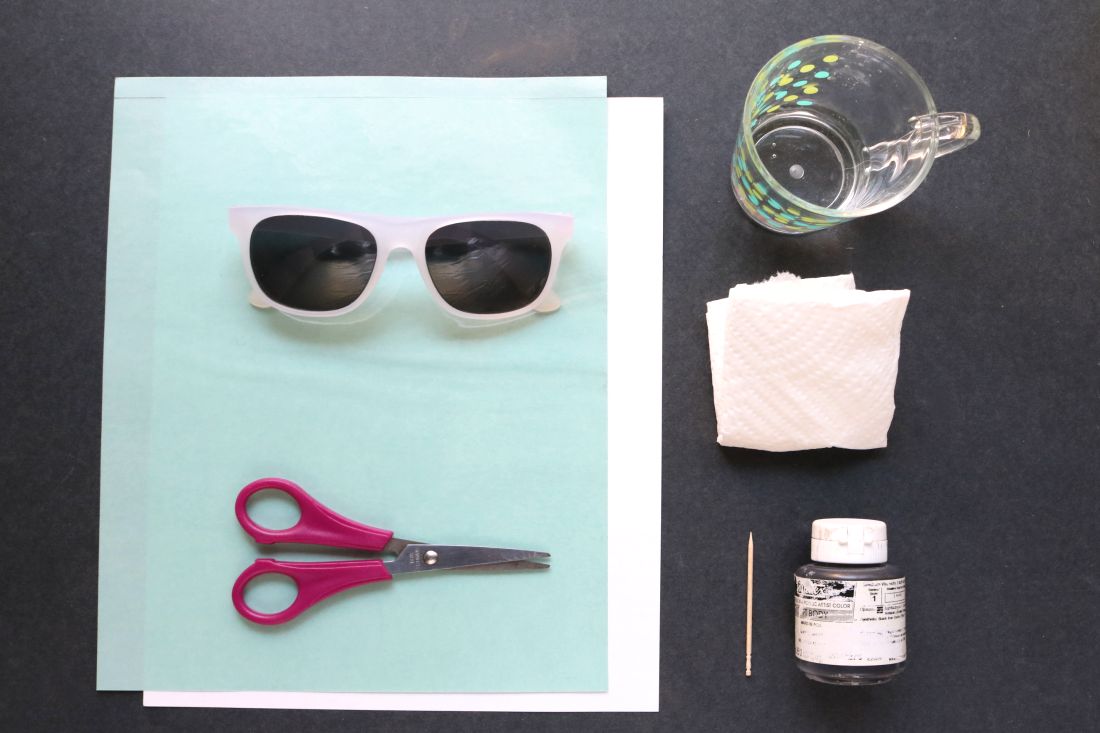 Supplies:
Printable tattoo paper
Light-colored sunglasses
Scissors
Leaf print print out 
Printer (not shown)
Water and paper towel
Black paint and toothpick (optional)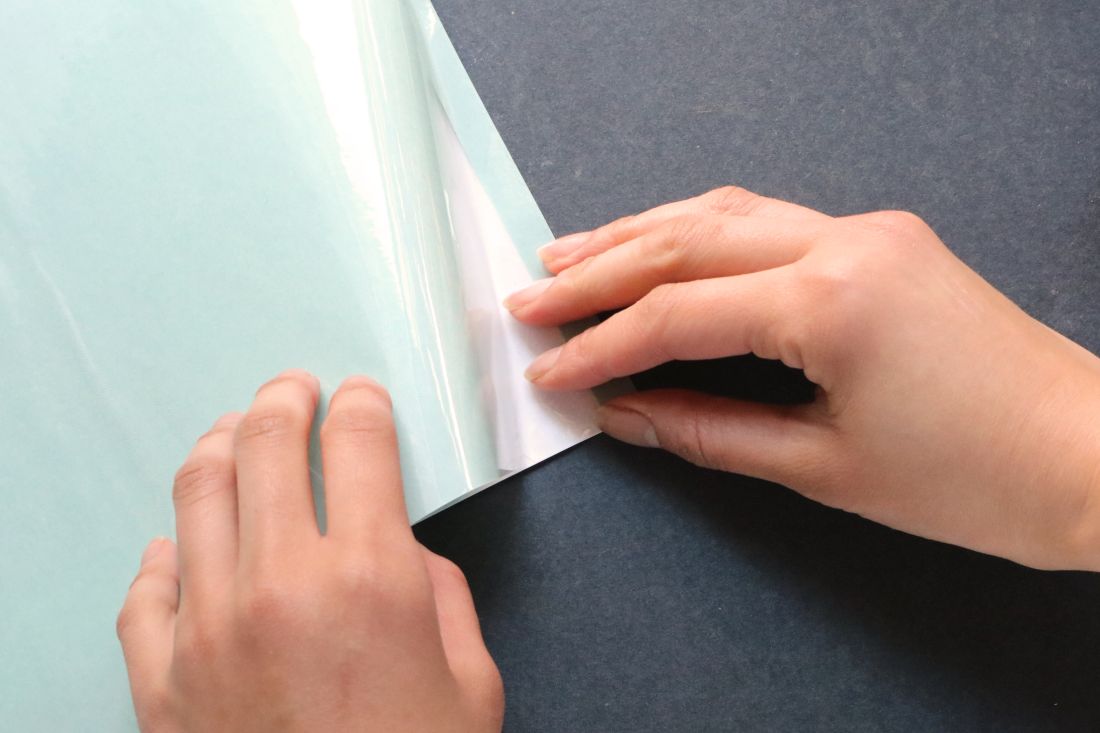 1. Print the jungle leaf PDF on the printable tattoo paper. Don't forget to double check the instructions to make sure you're printing on the correct side. 
Apply the adhesive side. Again, check out the instructions for your particular brand of printable tattoo paper.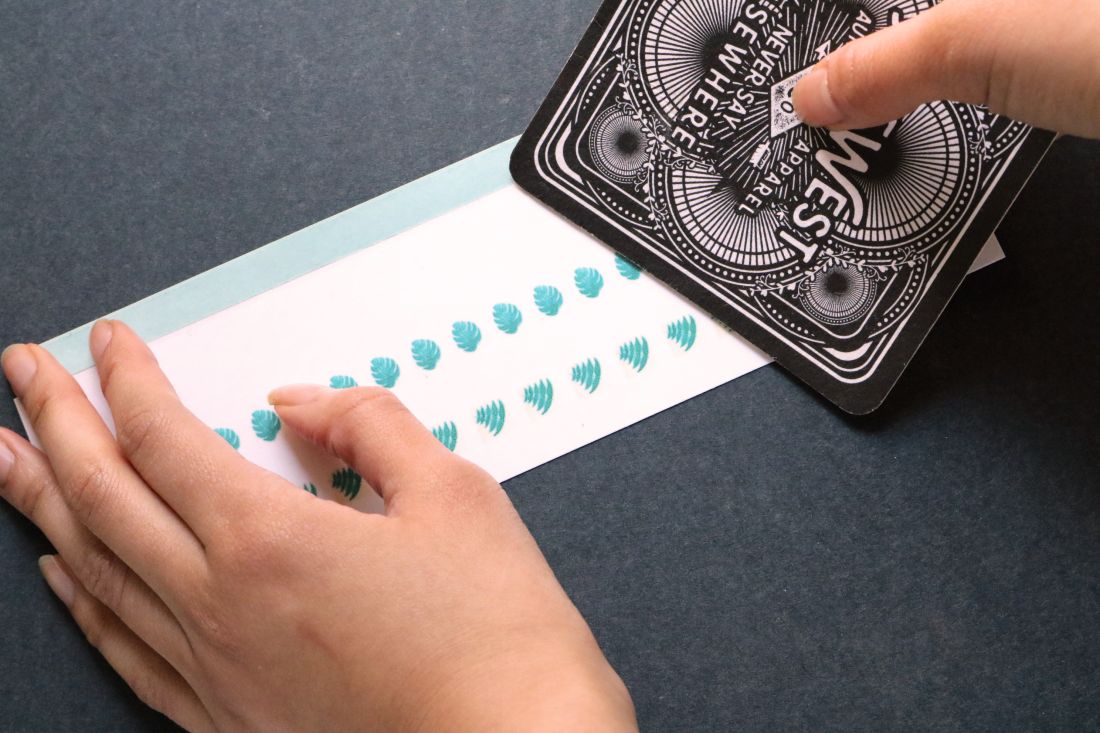 2. Smooth out any air bubbles with a piece of cardboard, coaster, etc.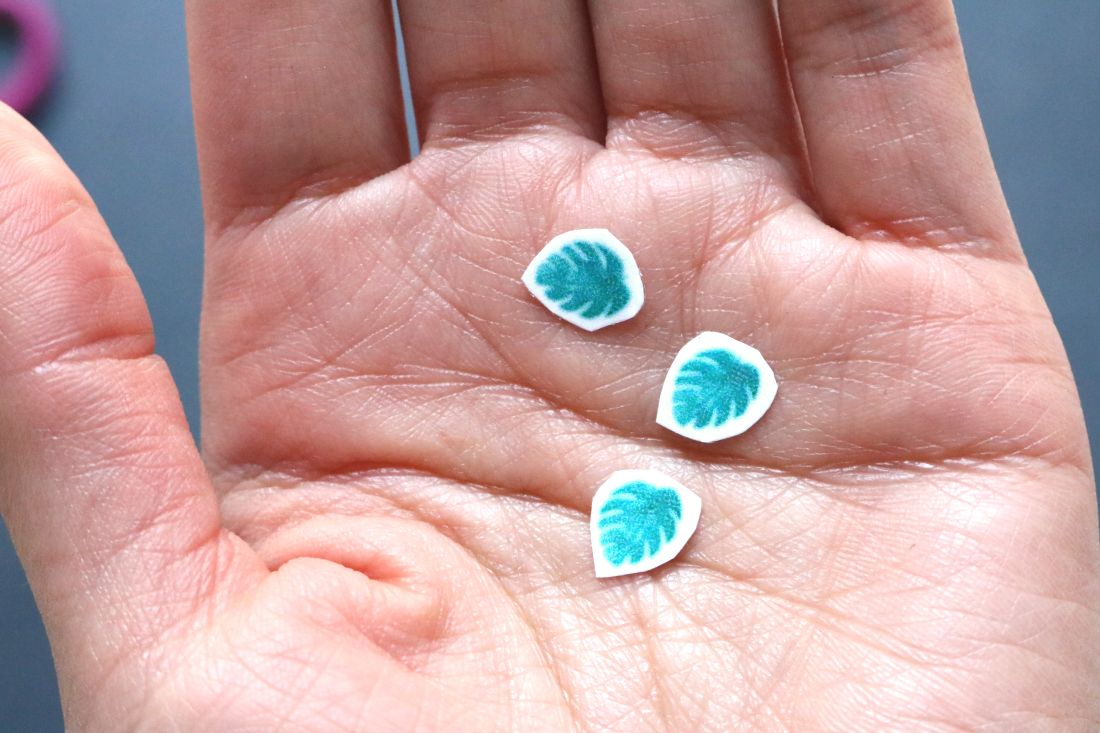 3. Cut out the small leaves, one by one.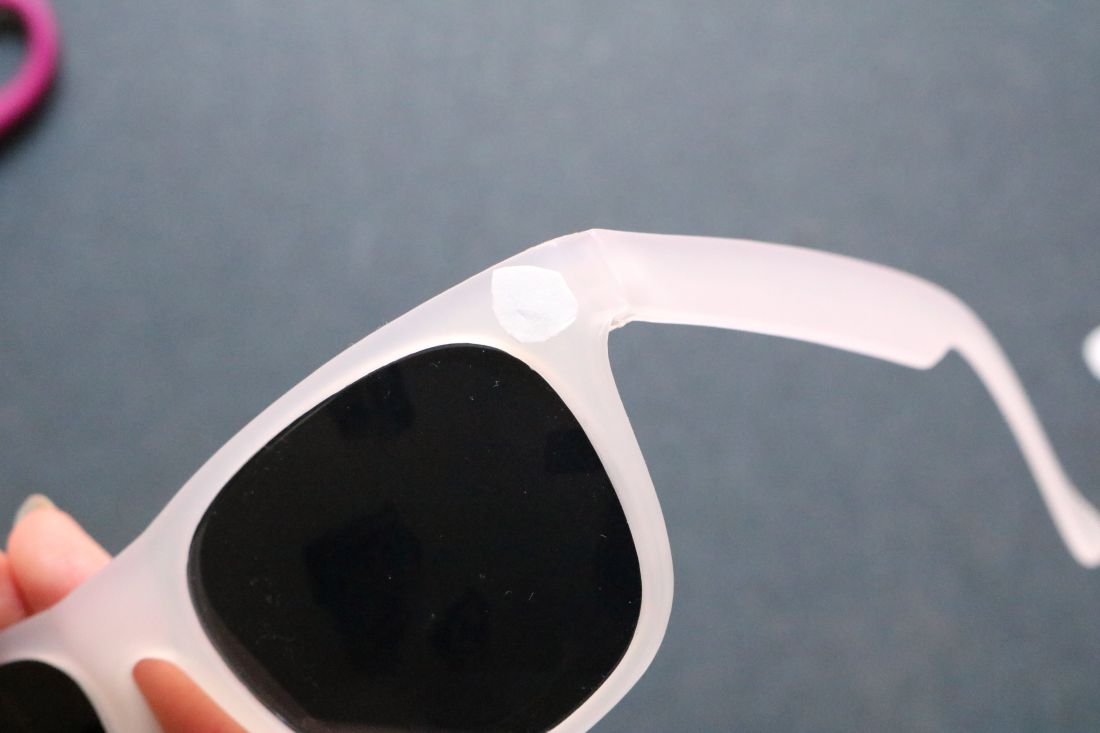 4. Peel away the plastic layer. Place the tattoo on the sunglasses, image side down.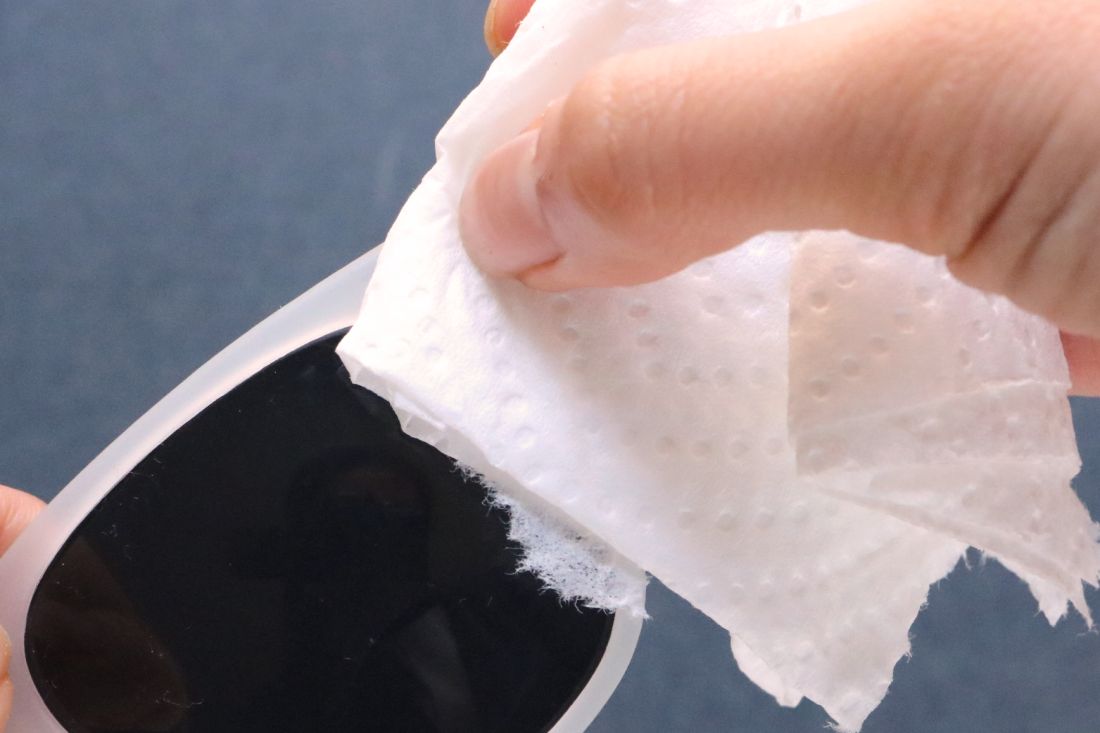 5. Apply a damp paper towel for about 30 seconds (or according to the package's directions).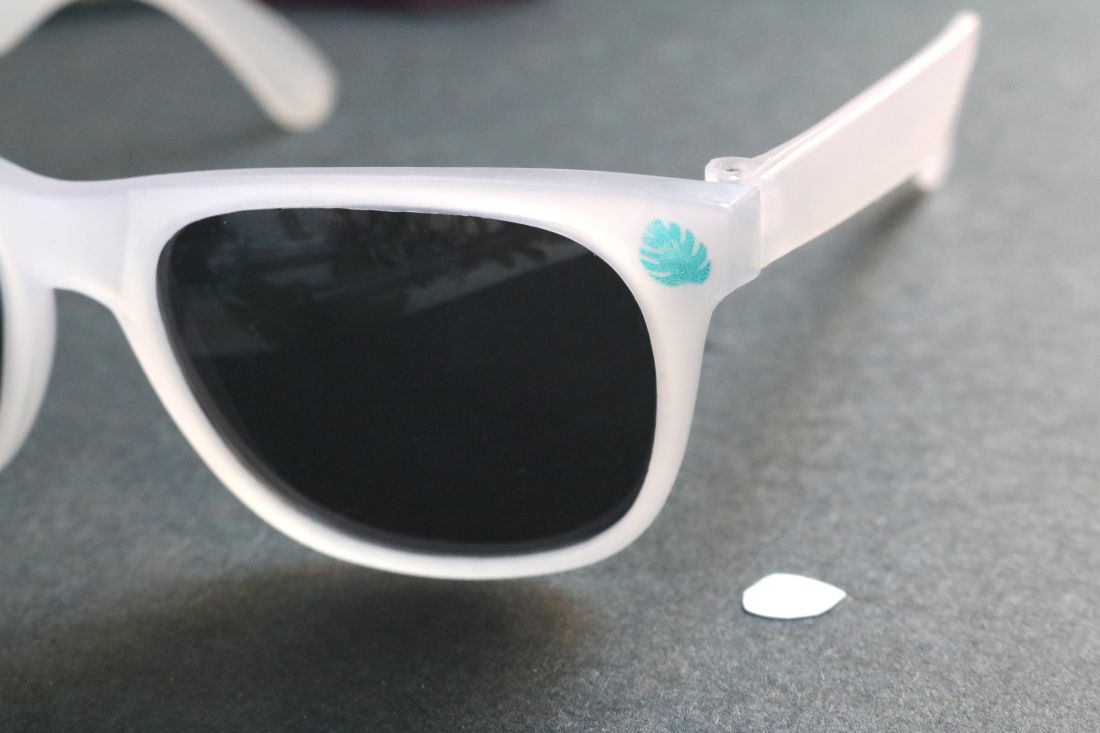 6. Carefully slide away the paper. The image should have transferred onto the sunglasses. If the paper doesn't smoothly slide off, apply the damp paper towel for a few more seconds.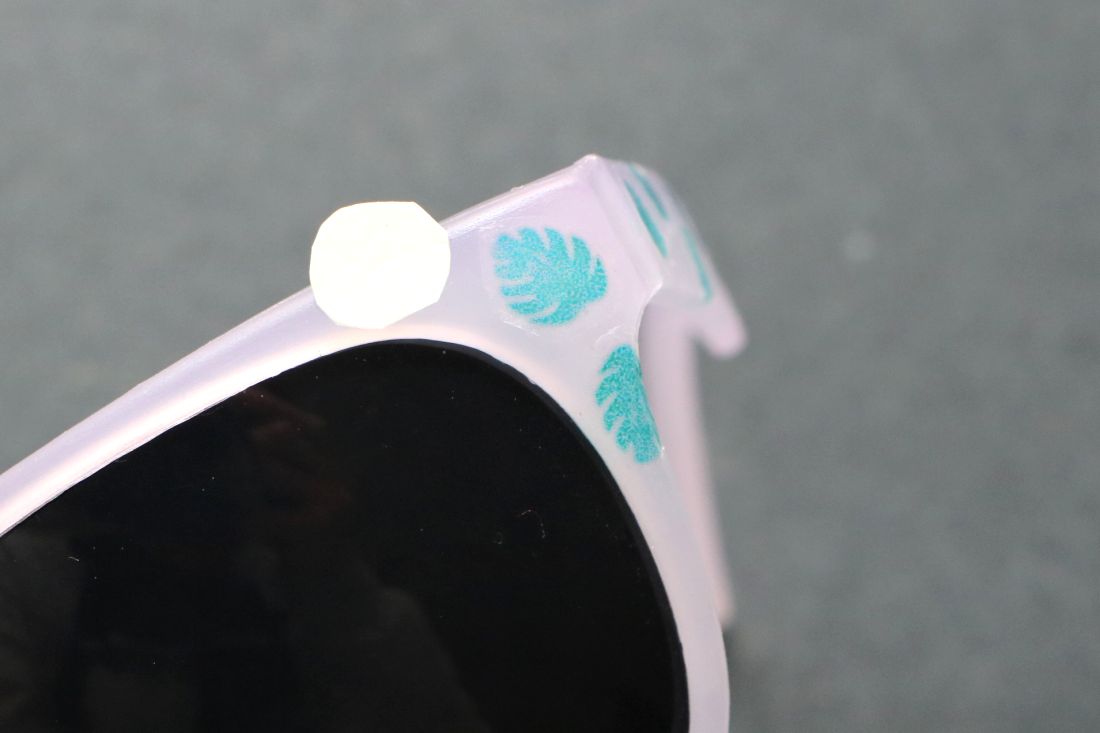 7. Continue adding leaf tattoos. To create the look of a seamless pattern, you can apply a tattoo along the edge. Simply position a tattoo "hanging off" of the edge, as shown above. 
Carefully apply a damp paper towel as usual. Take care to folding over the tattoo while you do this.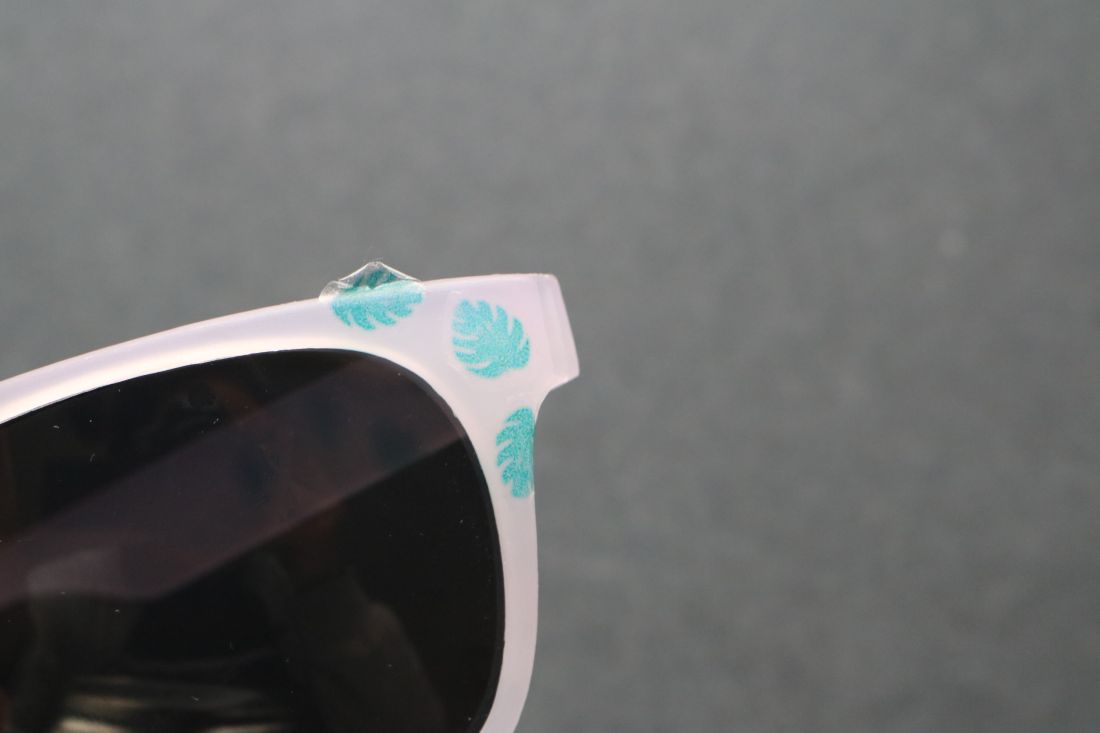 8. Carefully slide away the paper.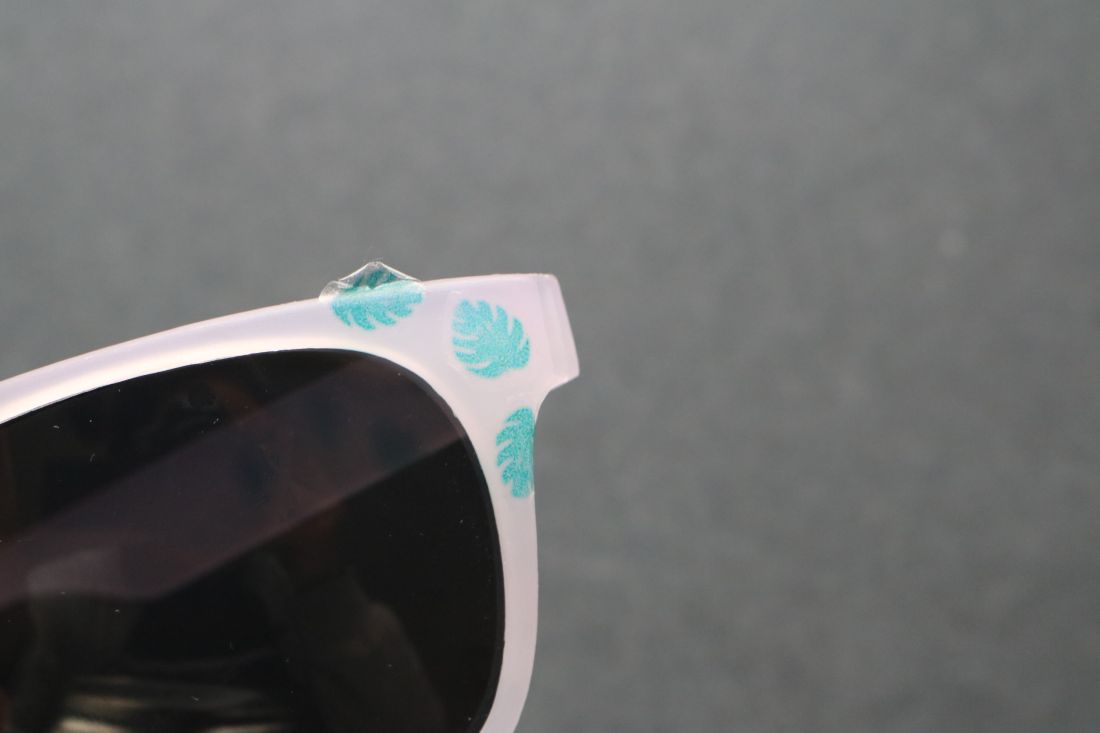 You'll be left with something like this.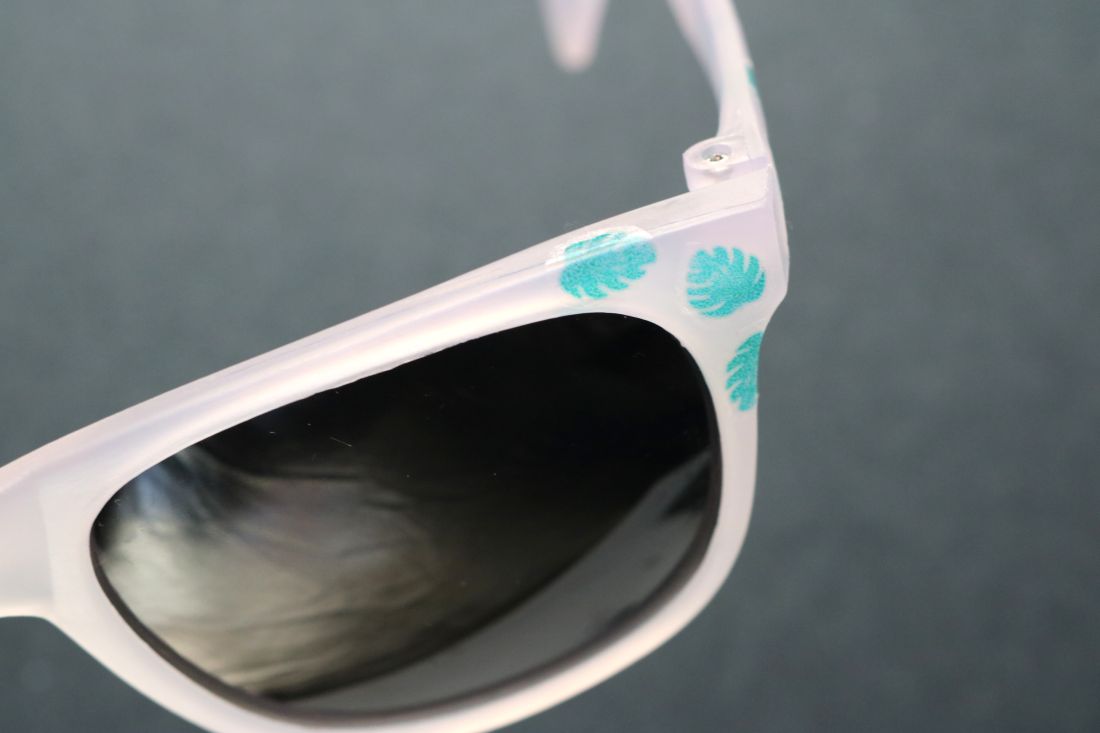 9. Using your finger, fold over the rest of the tattoo over the edge. Be gentle!
10. Continue tattooing the sunglasses. I mixed and matched the two different types of leaves.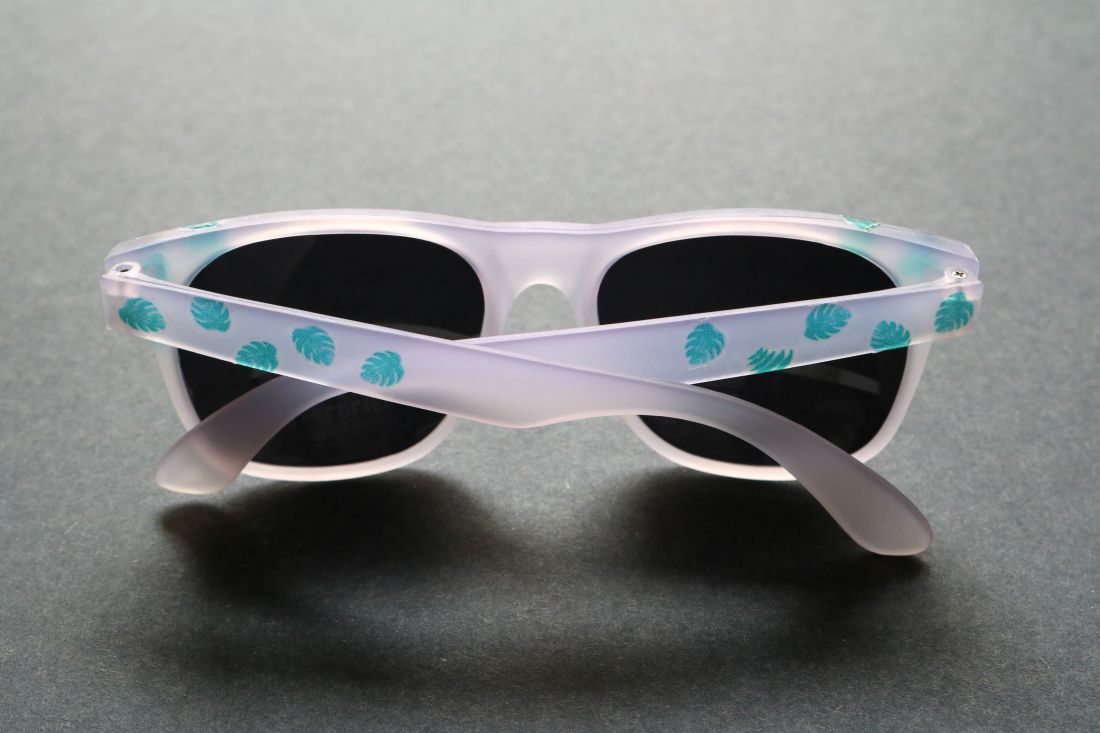 11. If you'd like, you can apply a light layer of clear nail polish or clear acrylic sealer to keep things in check. You can also use the toothpick and black acrylic paint to create additional designs, such as polka dots or simple hash marks.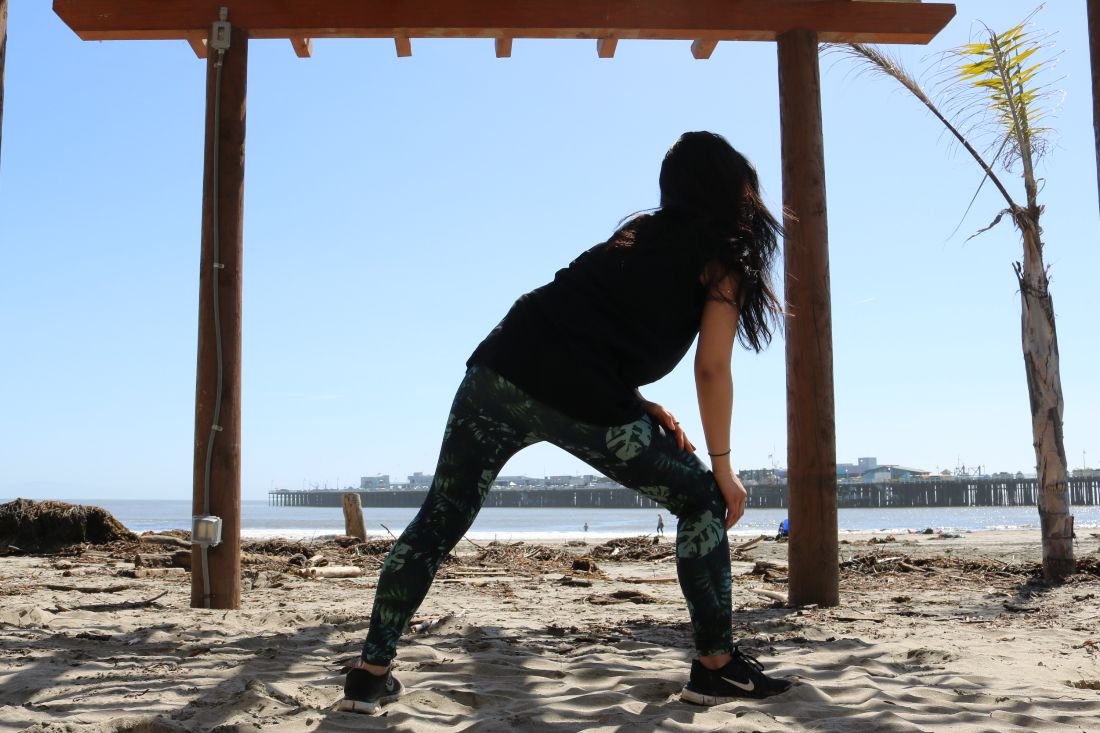 In true Cali fashion, I took my new sunglasses and coordinating Pins to Kill leggings out for a spin. Morning yoga on the beach? Yes please. 
This went down in Santa Cruz, about an hour and a half south of San Francisco. If you ever have the chance to do the coastal drive on Highway 1, I highly recommend it. It's breathtakingly beautiful. You can check out a video of the drive on my Instagram, right here.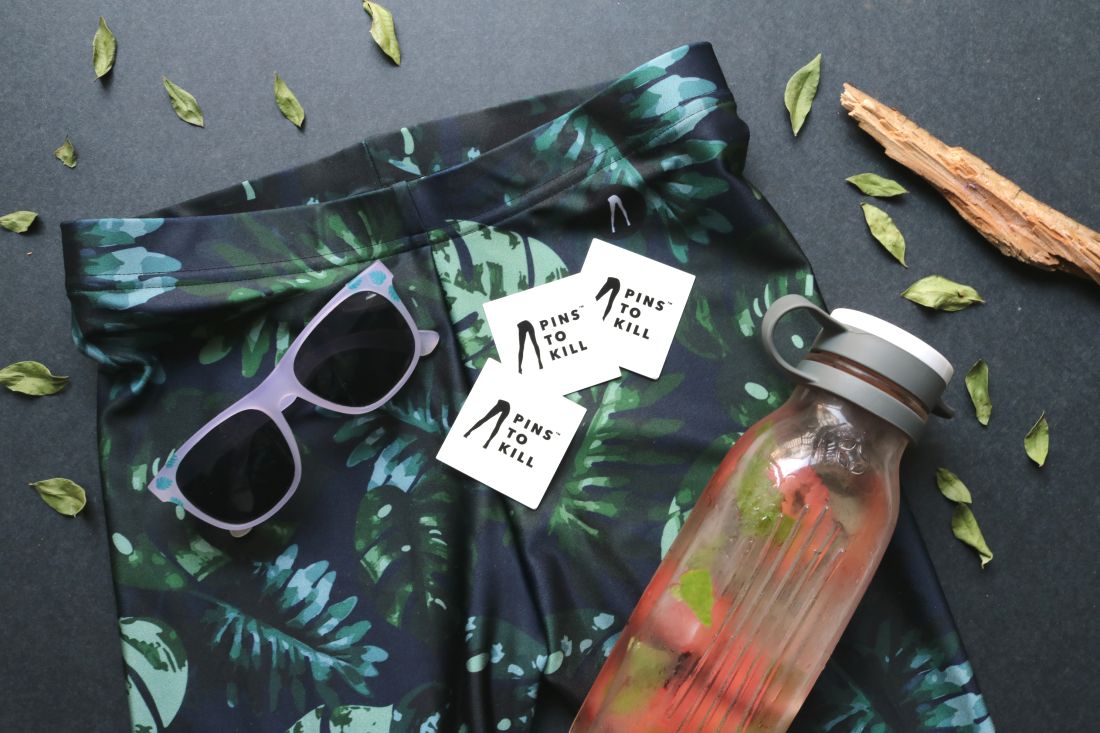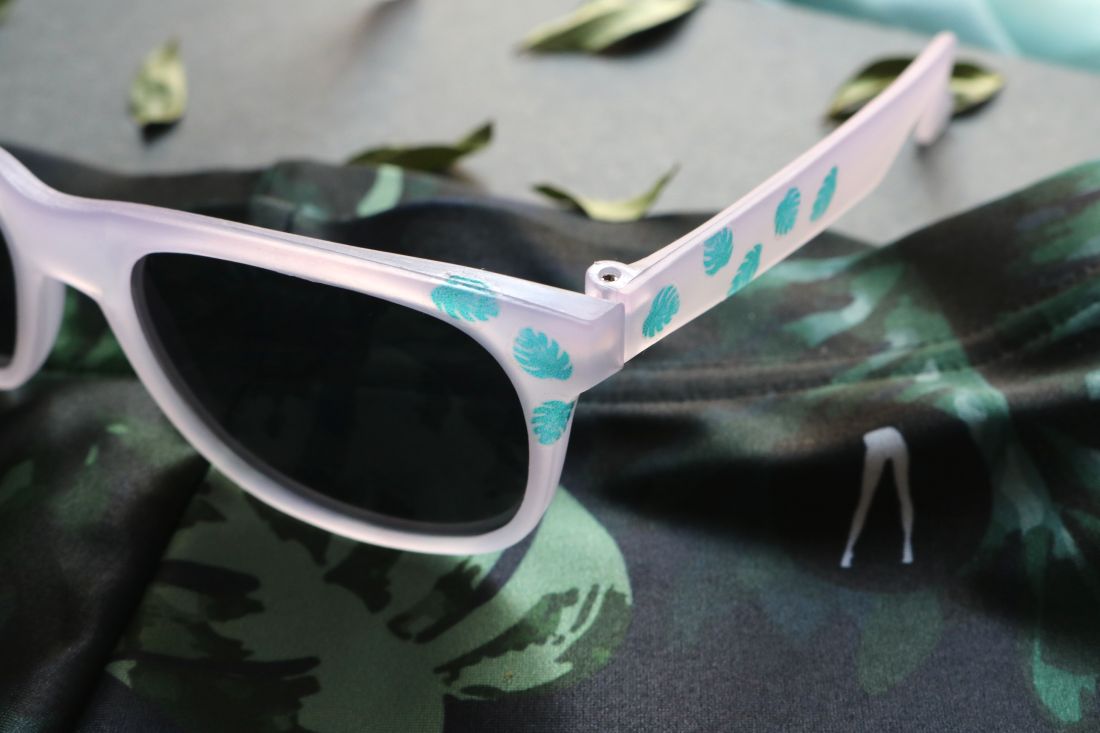 Learn more about Pins to Kill at their website and shop; you can browse their range of funky leggings. Feeling creative? You can even design your own pair! Awesome.
Don't forget to visit Pins to Kill on social media:
xx K 
FTC Disclaimer: Customized leggings were provided by Pins to Kill for review and consideration. All thoughts and opinions are my own; I only collaborate with and feature companies that I truly support. Thank you, Pins to Kill!