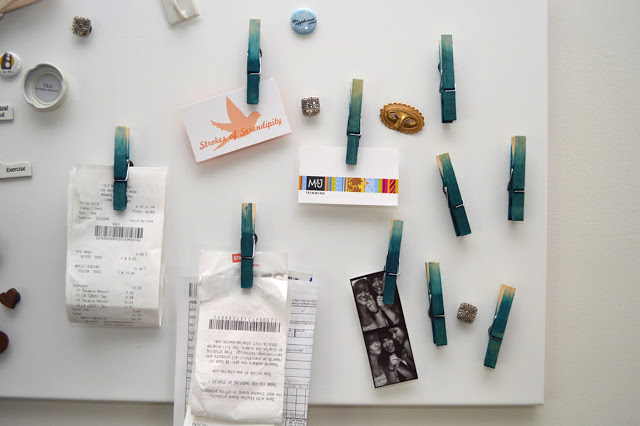 Even after several seasons, ombre is still very much in the spotlight. I'm beginning to think it's transitioned from "trend" to "staple" (along with stripes, floral, polka dots, etc!)…or at least, in my world it has. I've always loved working with watercolors – click
here
and
here
to check out some of my paintings – so naturally, the ombre look always catches my eye.
I've had a stash of wood clothespins laying around for a while, so I decided to try dying them with RIT fabric dye. This idea came about when I looked at the mess of receipts and important papers on my magnetic board. Needless to say, clothespins are the perfect solution to organizing!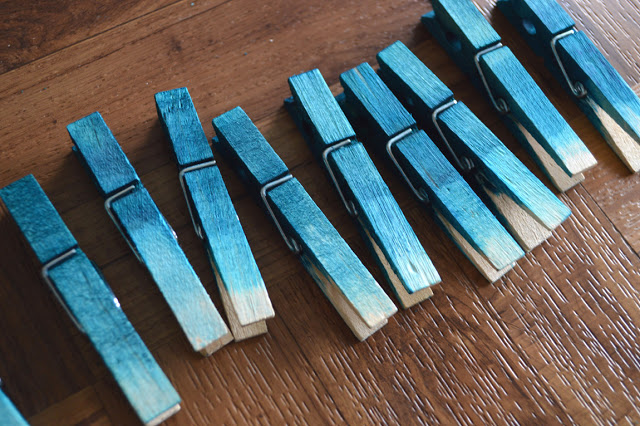 Of course, I chose my go-to shade of teal/turquoise. The technique is actually very simple. I'm tempted to make another batch in black or berry pink!
Keep reading to see how I created ombre clothespins: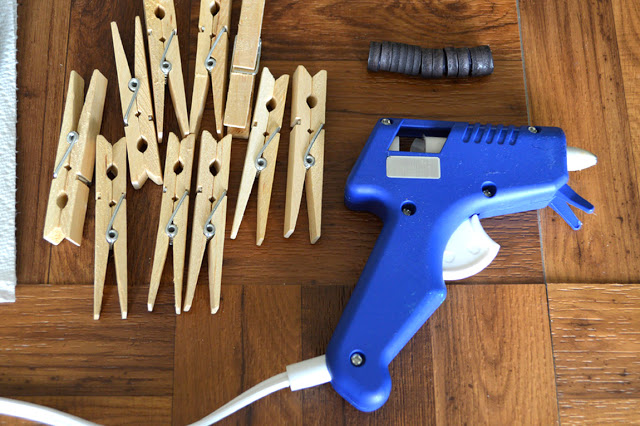 Supplies:
Wooden clothespins
Hot glue gun
Round magnets
Fabric dye in the color of your choice (I used Rit Dye in Teal)
Paper towel(s)
Foam brush
Plastic cup and water (not shown)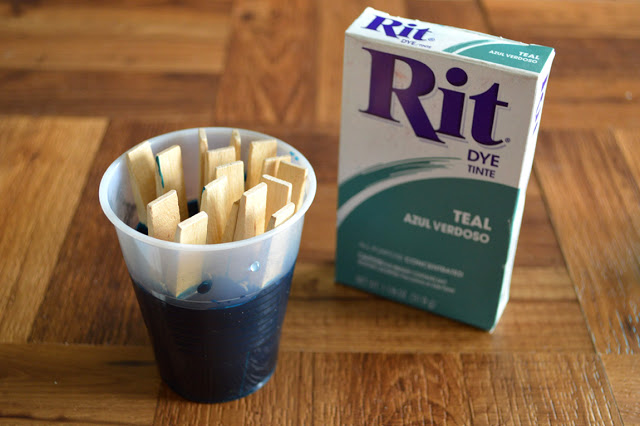 1) Mix water and dye in the plastic. How much dye you add is up to you, depending on the intensity of the shade you're going for. The bag I had was about 1/4 full, so I just used all of that.
Place the clothespins in the cup, so that they "stand" up. Mine ended up being a reverse ombre due to how I placed them. Let the clothespins sit for about 15 minutes, or longer if you prefer a darker color.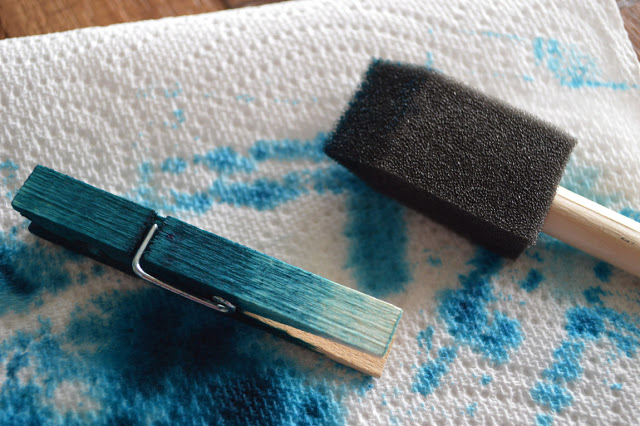 2) Carefully remove the clothespins and place them directly on the paper towels. Using the foam brush, drag the color towards the other end of the clothespin. This may take a little practice, but it's fun! Here's a tip: dip the foam brush into CLEAN water, and use that to drag the color around. Don't be afraid to play around with it, you really can't go wrong with an ombre.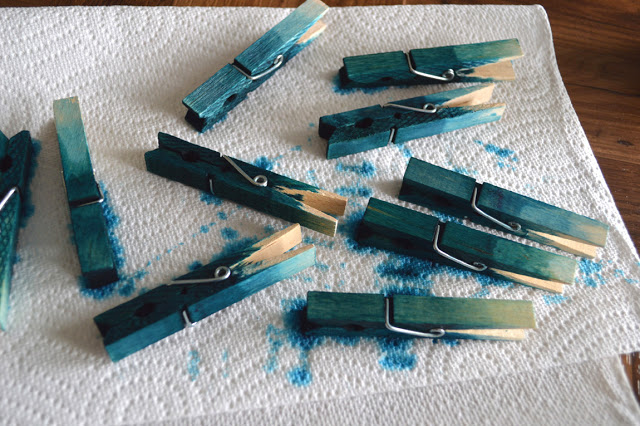 3) Continue with the remaining clothespins. Each one will be different!
Let dry completely. I let them sit for a few hours.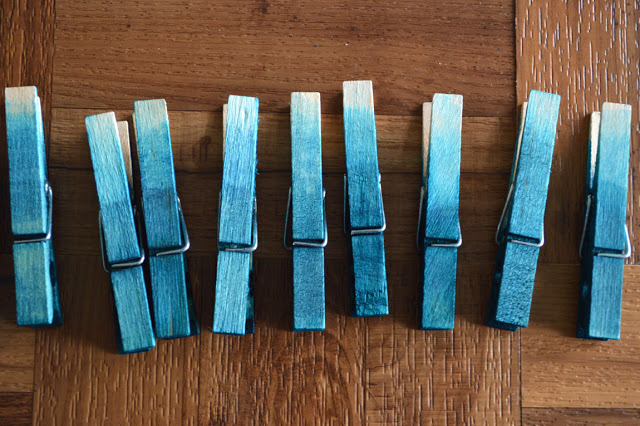 4) Glue the magnets to the clothespins.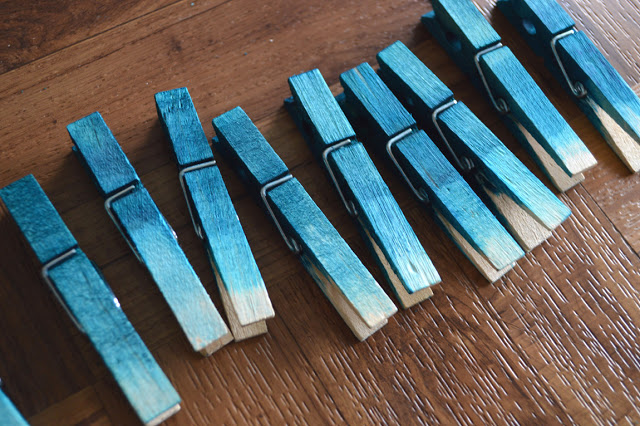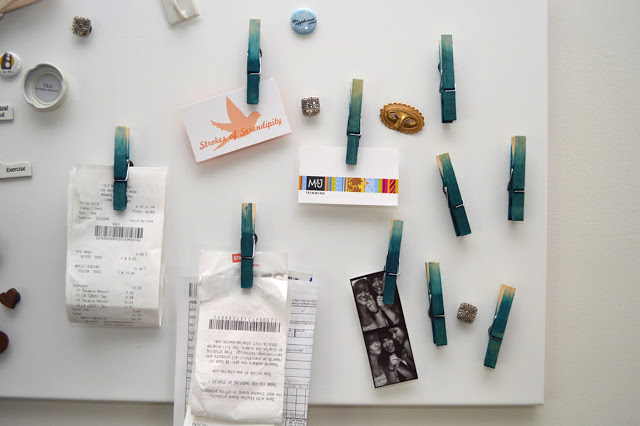 Not only are these ombre clothespins super pretty to look at, but they're exceptionally functional! I used mine on a magnetic board; they'll look just as great on a fridge, too.
xx K