During the months of November and December, delicious food and festive crafts serve as the perfect distractions from the (freezing) cold. The holiday season also gives me a reason to harness my inner sparkle-loving self; it rarely makes an appearance, after all. Luckily, showcasing an extra dose of bling is a natural part of this time of the year. So in honor of festive dinner parties and this blog's former name (Studs & Pearls), I used beads and wire to make a super easy beaded headband DIY. I'm loving the asymmetrical embellishment of this one, too. Beginner crafters… this one's for you! x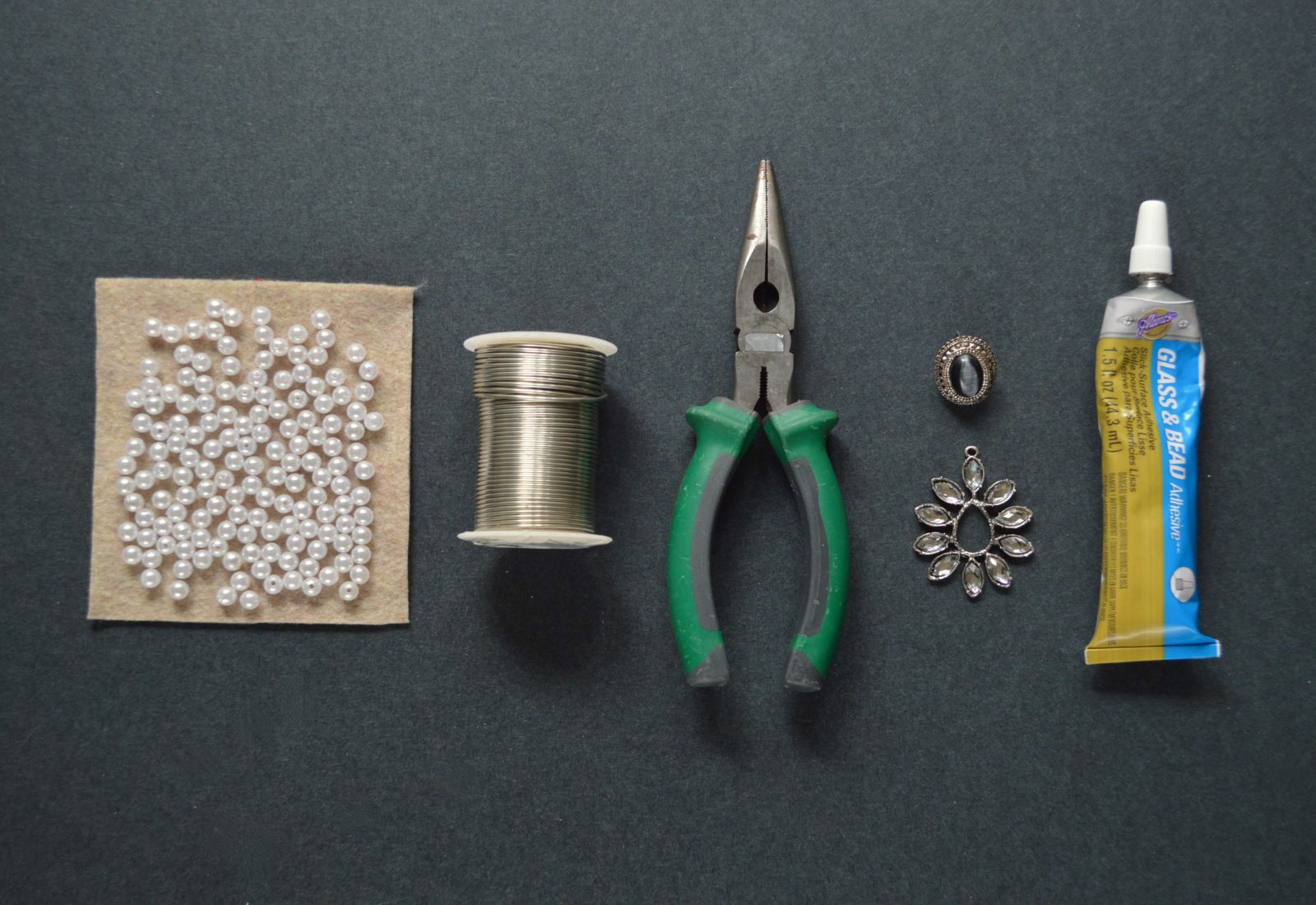 Supplies:
Mini pearl beads
Jewelry wire
Pliers
Gem pendant or old earring
Strong craft/bead glue
Your best bet is to use mini faux pearl beads that are lightweight. Don't forget to double check that the wire fits through the pearls! At the same time, choose wire that is strong enough to hold its shape. 22 and 24 gauge both work pretty well.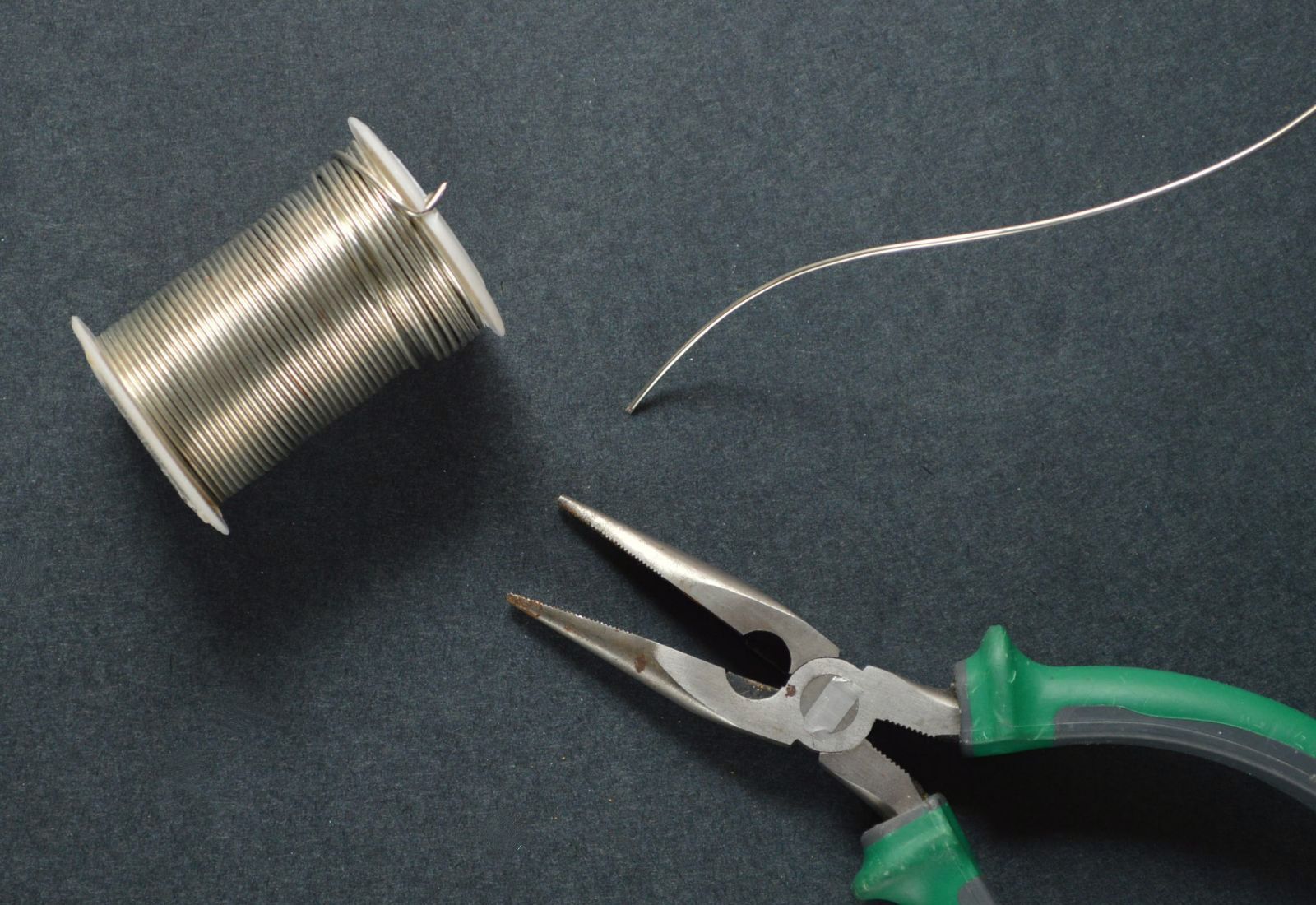 1. Cut a long strand of wire, at least 15 inches long.
2. Bend the end of the wire into a loop.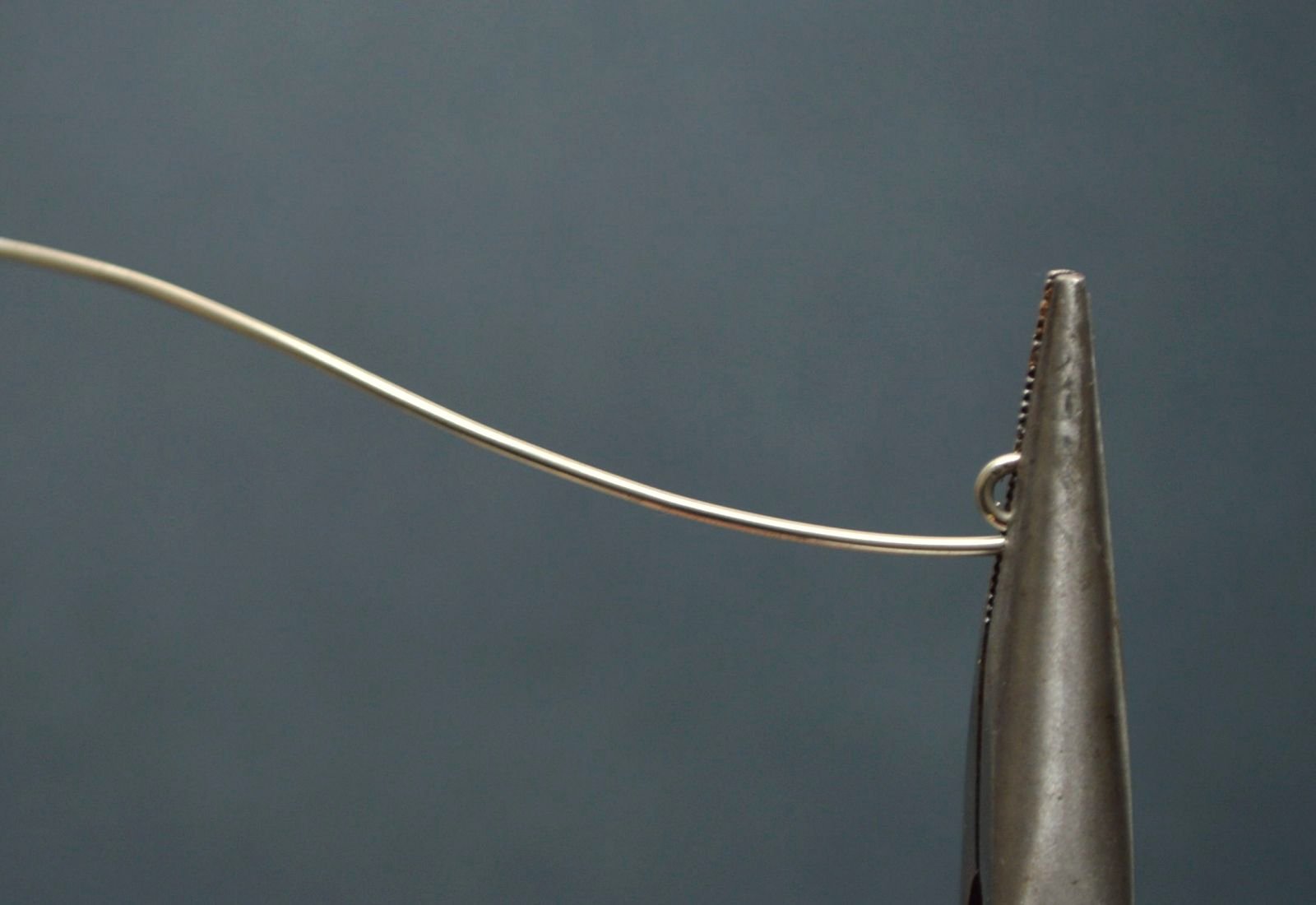 3. Clamp the loop in between the flat noses of the pliers.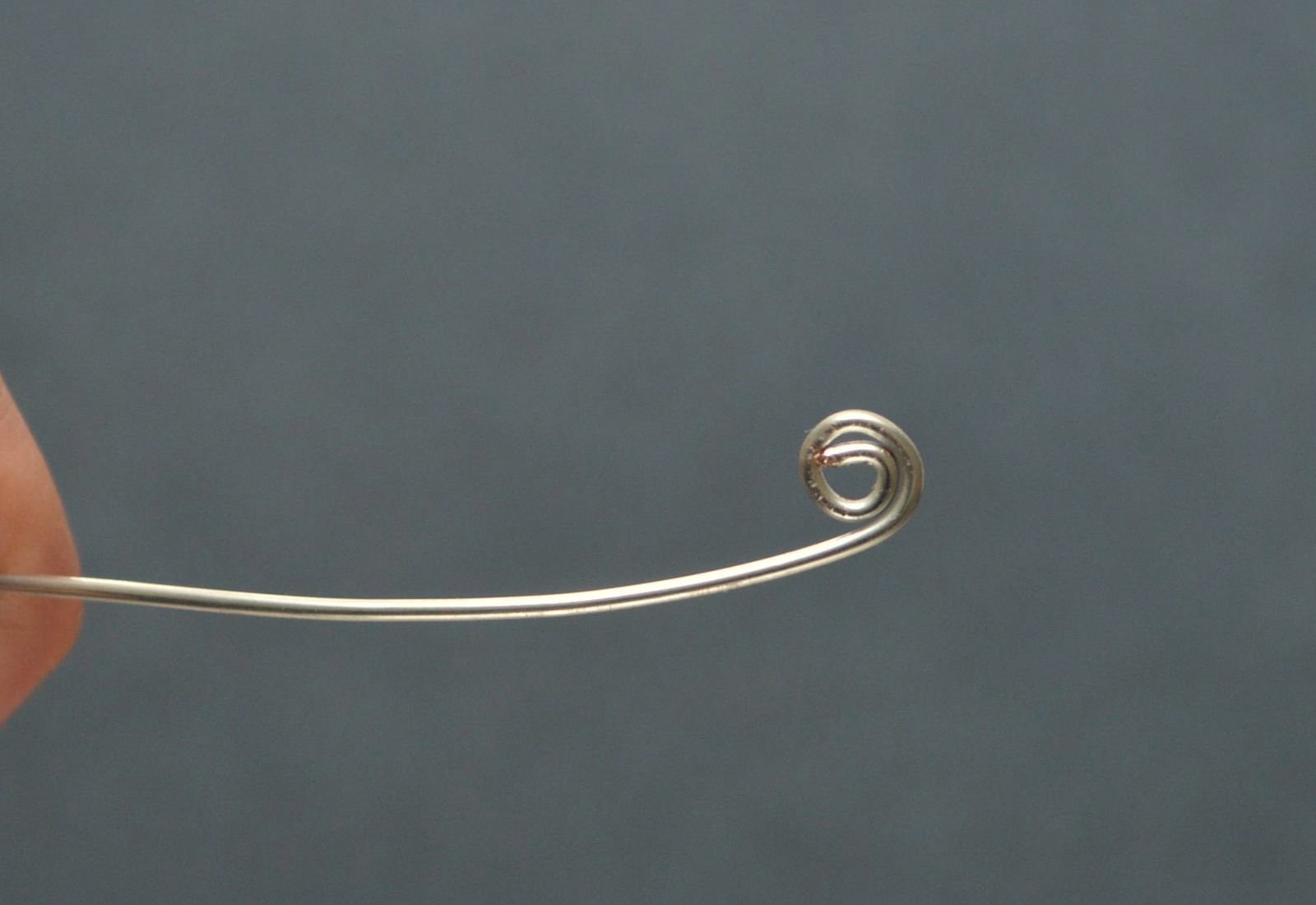 4. Turn the pliers a few times to create a tight spiral.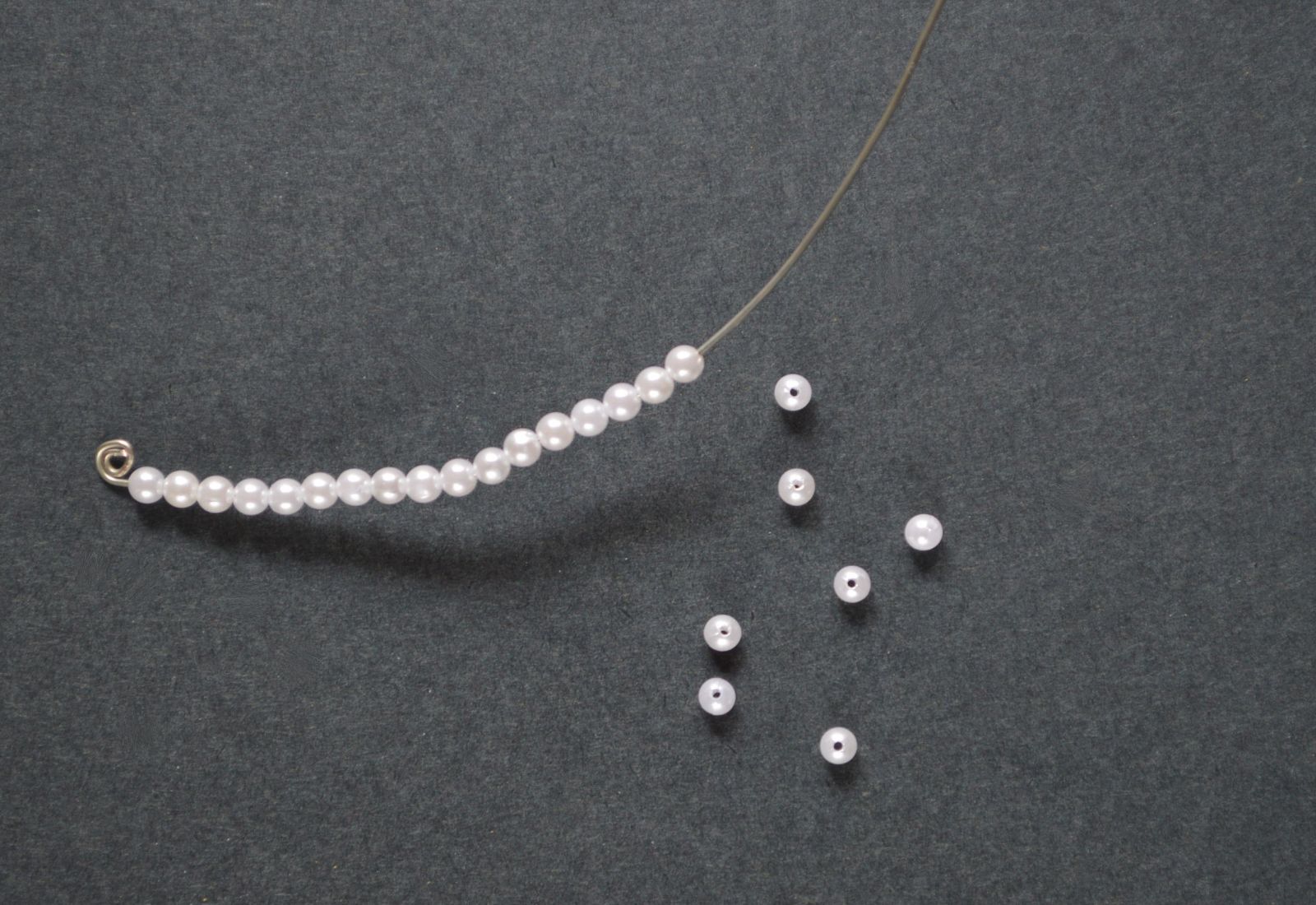 5. Add pearls.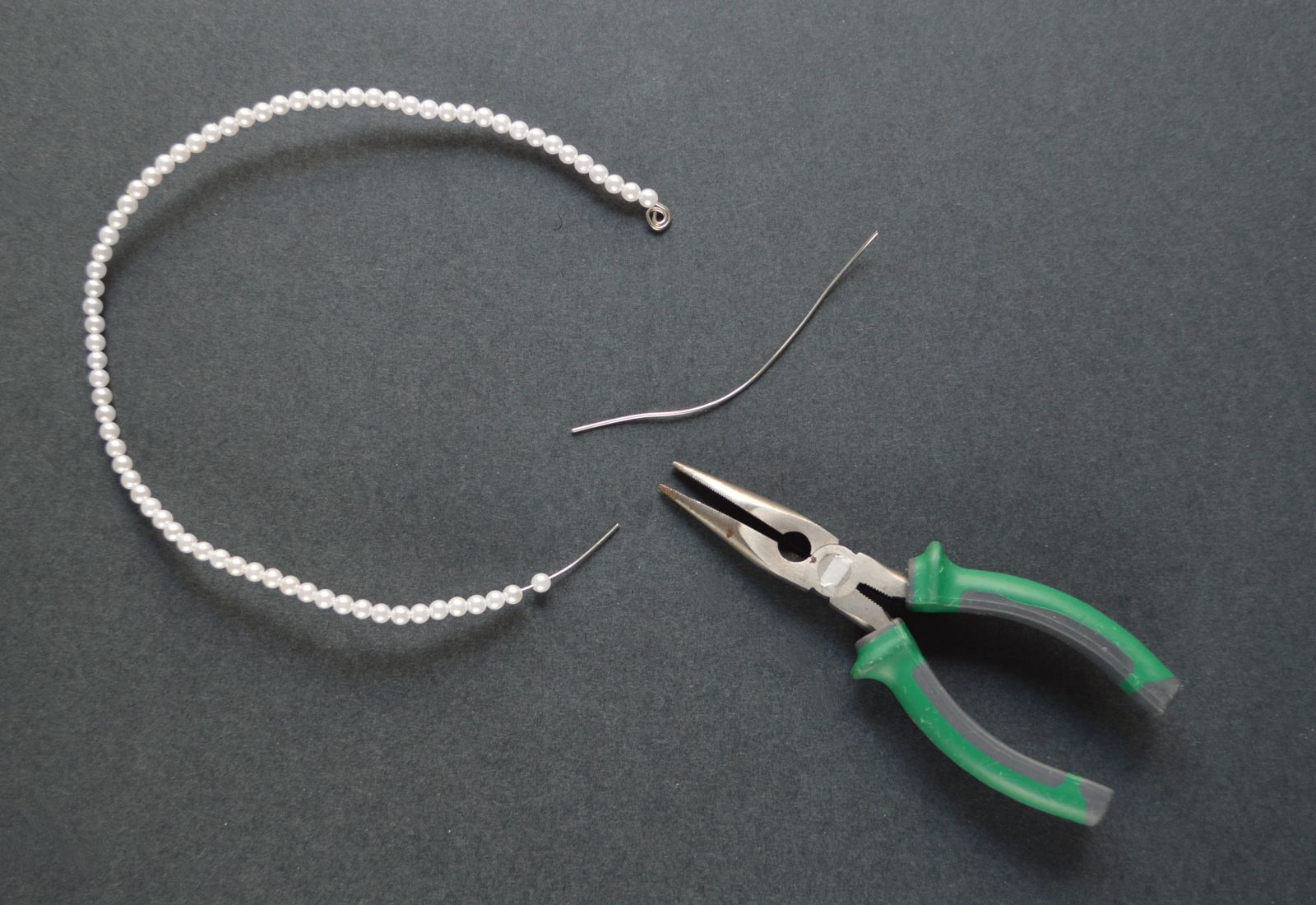 6. Continue adding pearls until the headband is long enough to fit around the top of your head. You can also use a store-bought headband from your stash as a guide. Trim the wire about 1 1/2 inches from the last pearl.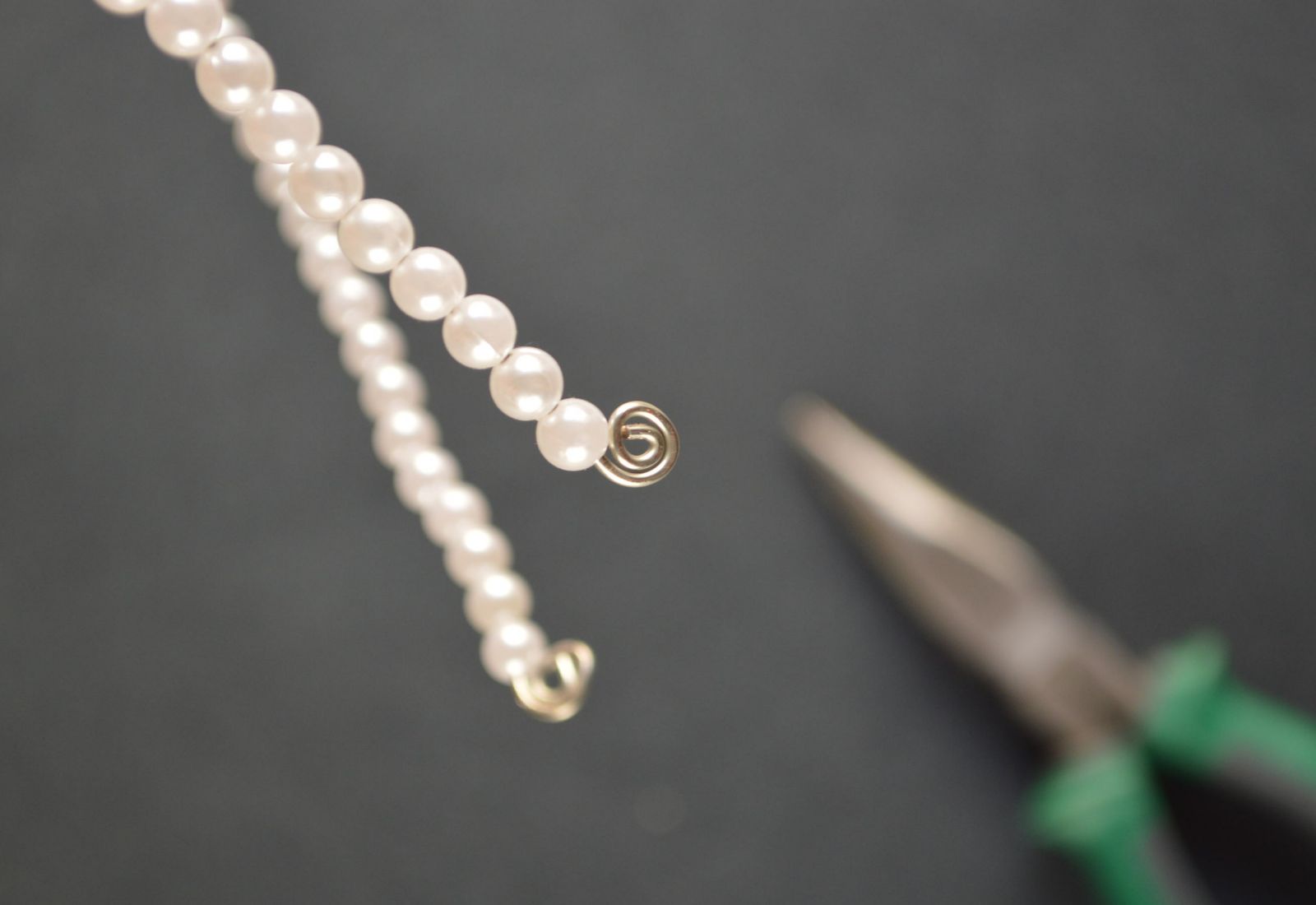 7. Create another tight spiral at the end of the wire.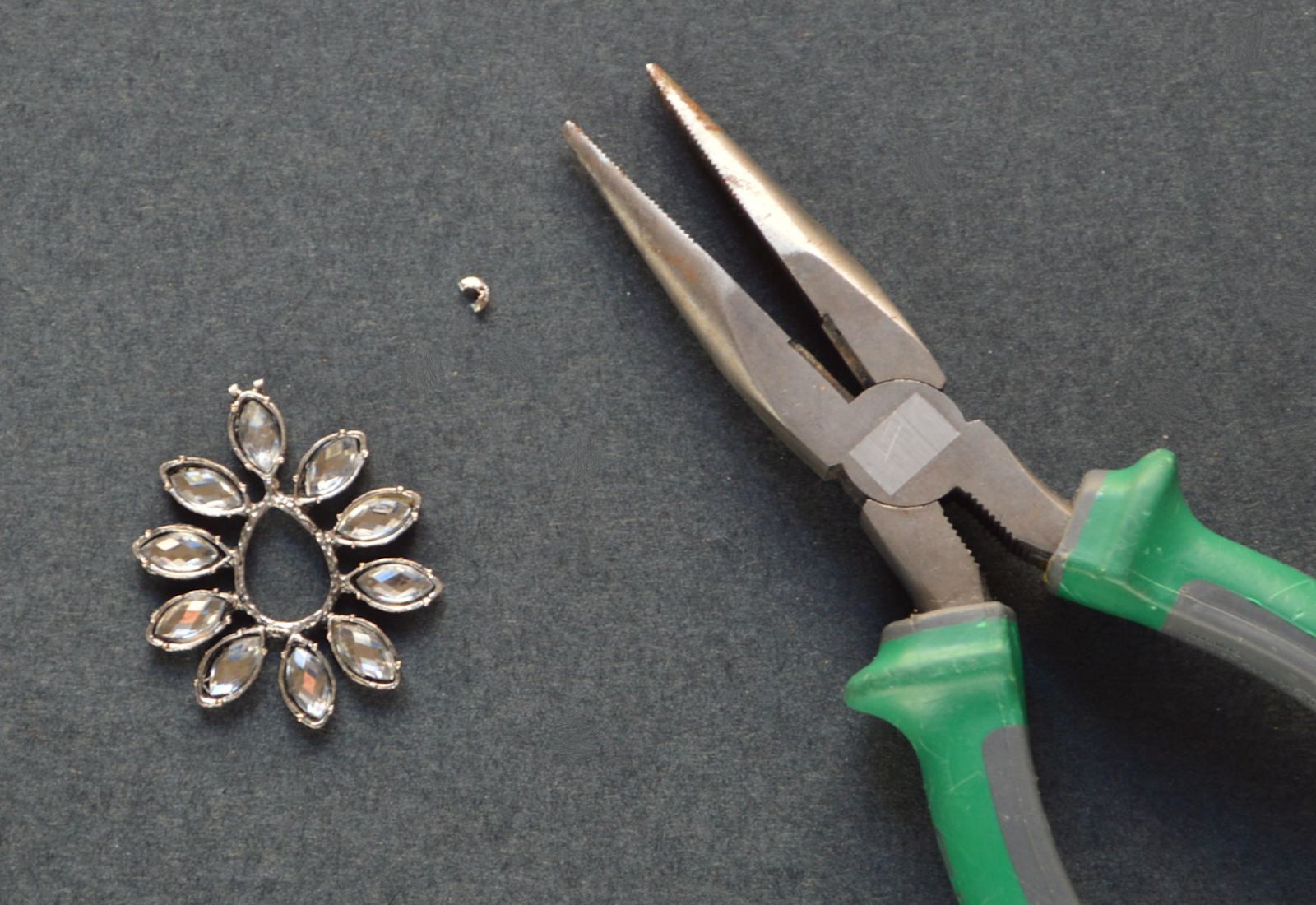 8. Using the pliers, break off the loop from the pendant. If you are using an old earring, use the cutting portion of the pliers to snip it off.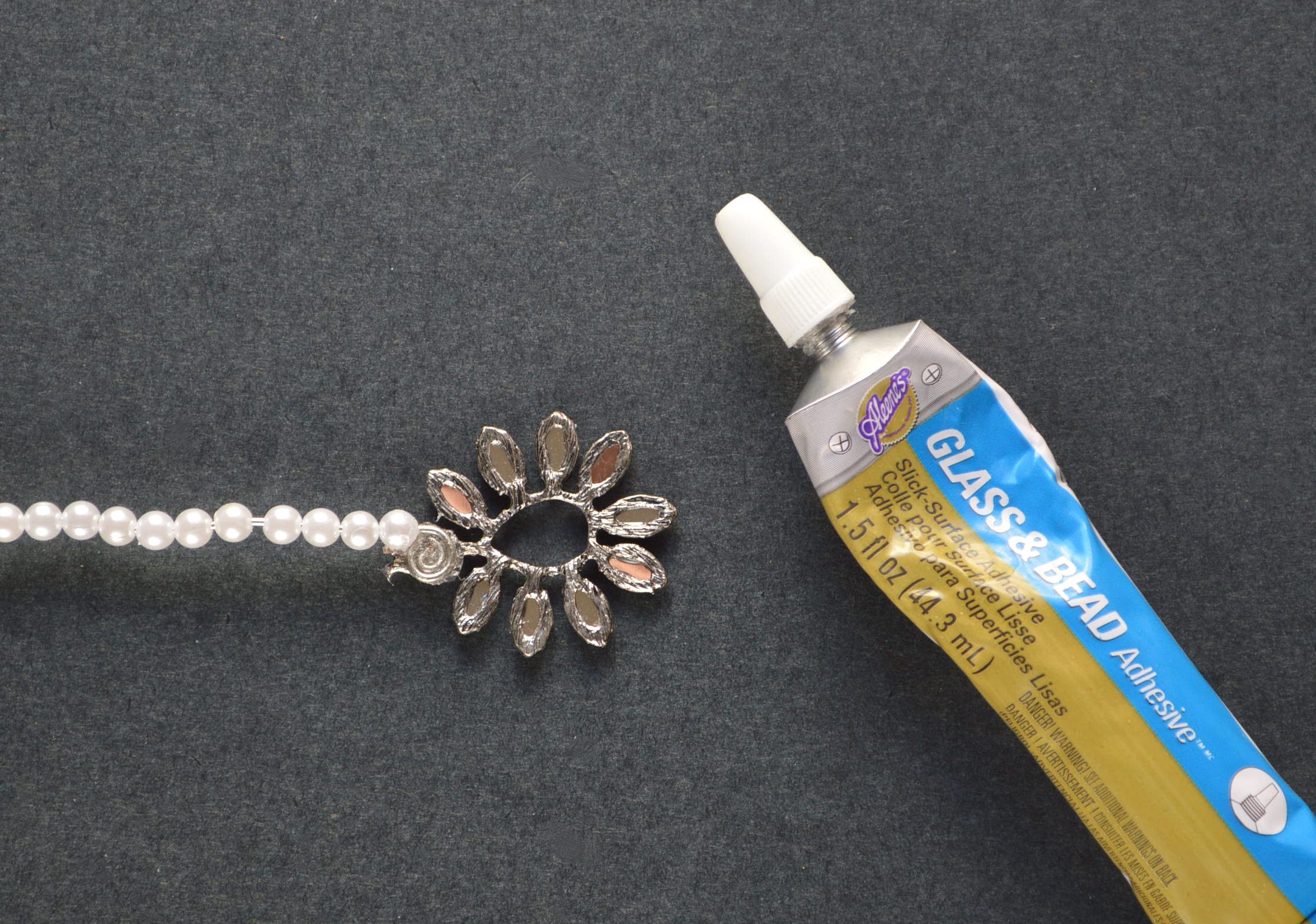 9. Glue the embellishment onto one of the spiral ends.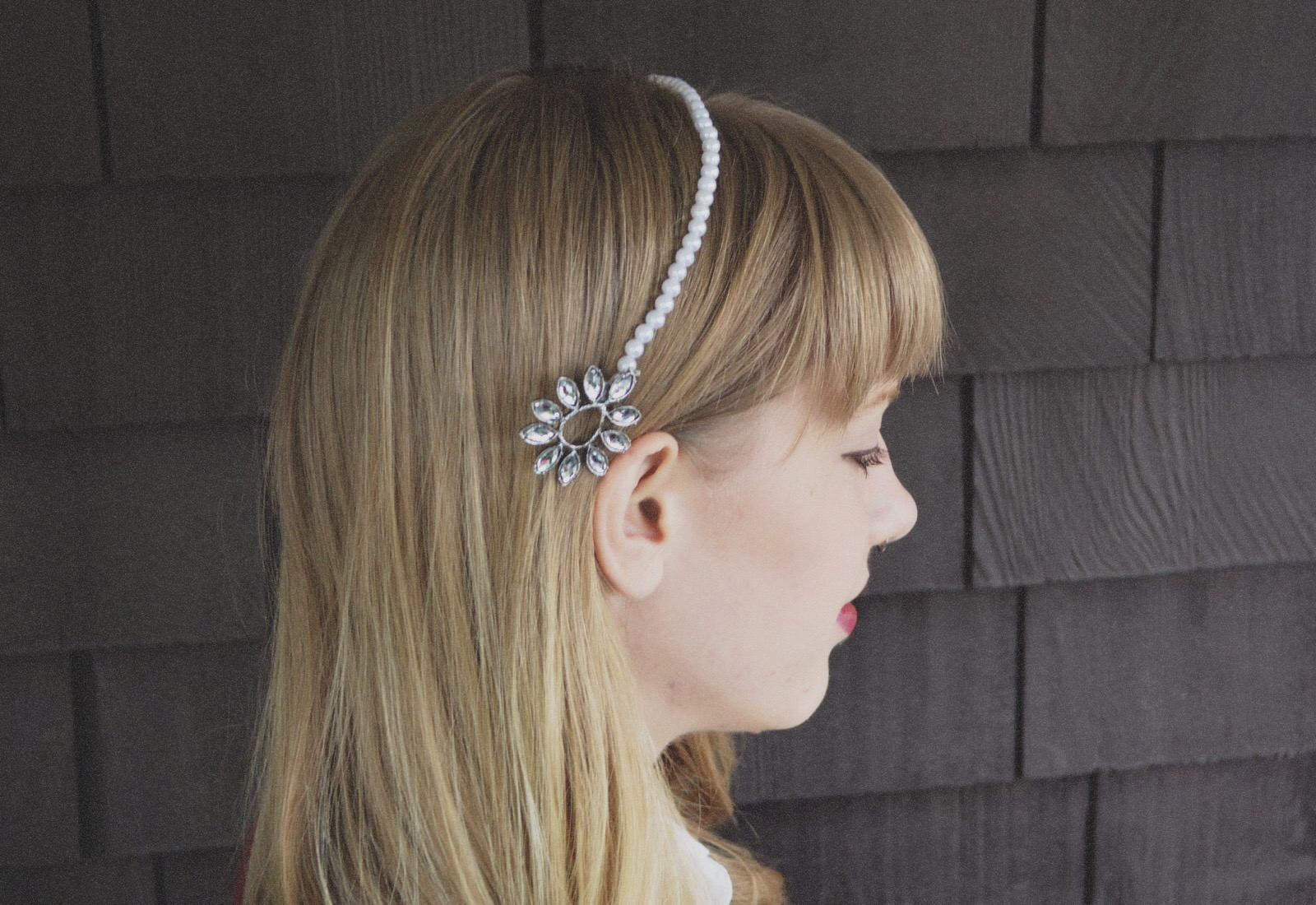 Bend the wire into a headband shape and you're to spruce up your holiday outfit. A bobby pin or two can be used to keep the headband in place, if needed.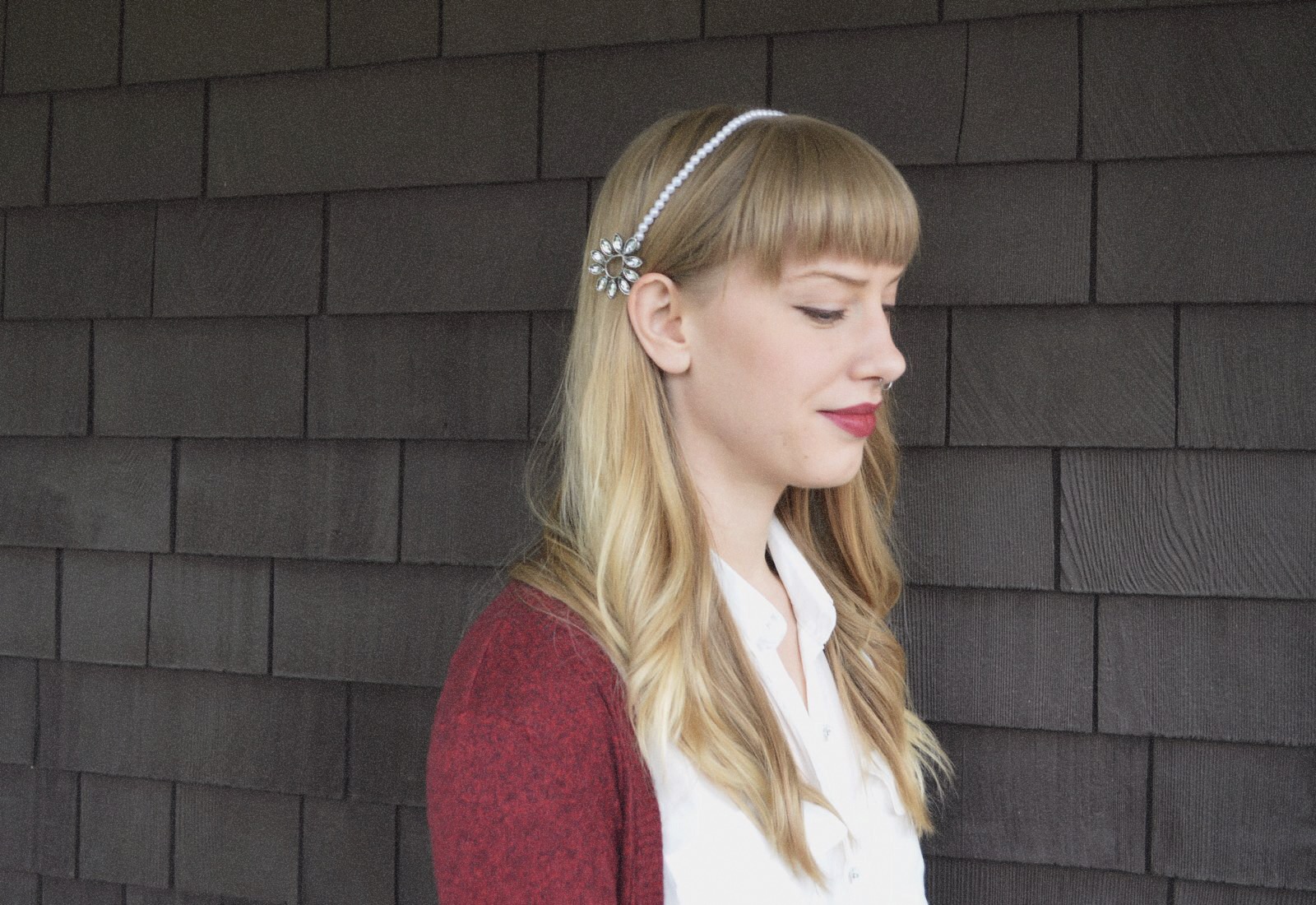 If the raw ends of the spirals are exposed and snag your hair, just add a dab of hot glue to each one.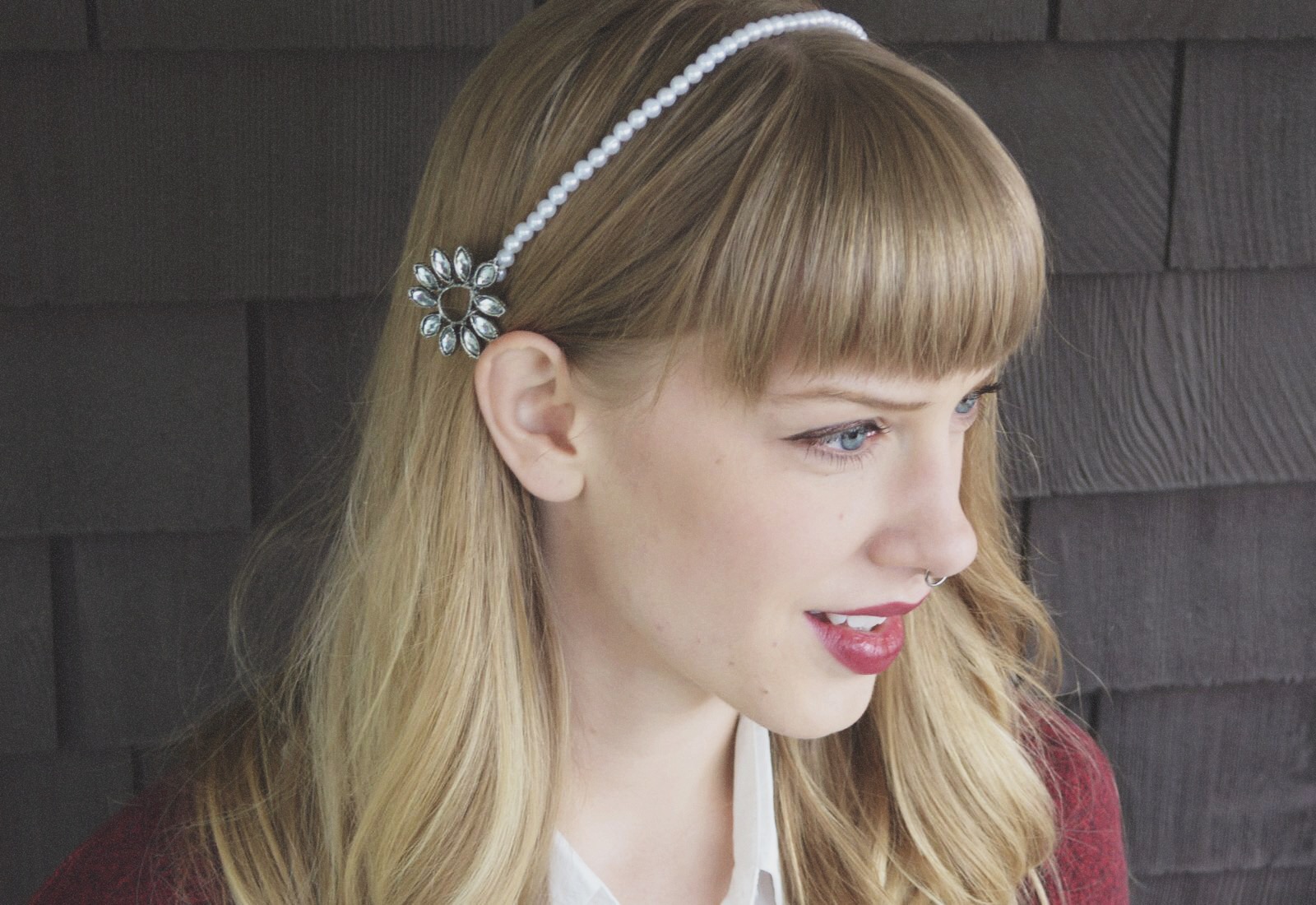 Obviously, this headband can be worn all year round. It would work especially well for semi-formal events or just-because dinner parties.
If you're not feeling the pearls, try using glass or stone chip beads. I definitely need to give the latter one a shot. This is an awesome way to practice your basic jewelry skills, too.
Happy Holidays!
xx K
Model: Ashley Ernst