Recently, I dressed up a pair of plain boots with materials that I already had on hand… jersey fabric, random chains, and pendants! I love the creative vibe this project gives off.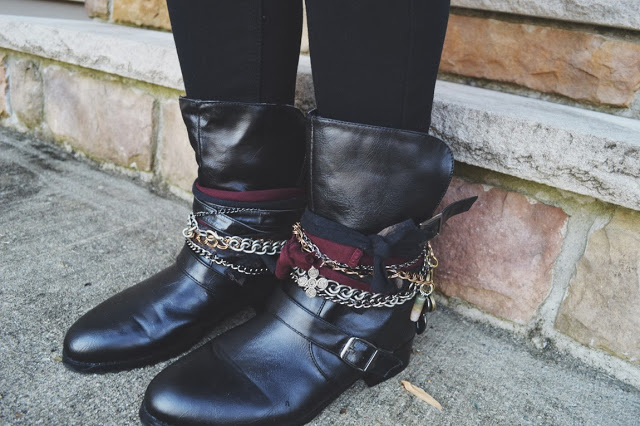 The boots were actually a lucky find: only $10 at Goodwill, brand new. I had been waiting and waiting and waiting to finally come across a pair of boots to do this project with, so I was stoked to finally make this. Any pair of boots that doesn't have a zipper on the side would work great for this project.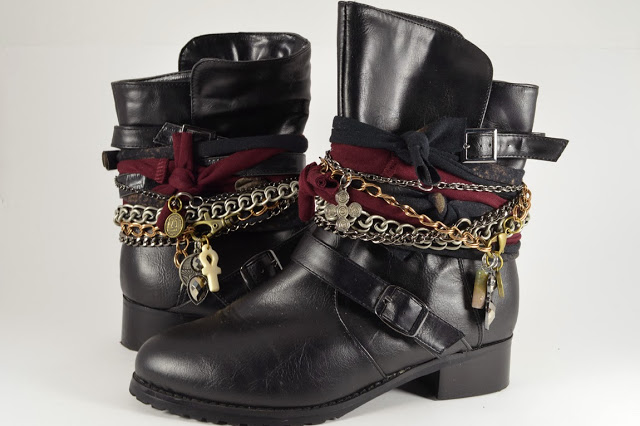 This tutorial is fairly simple and beginner friendly; it's especially great if you're just starting out with DIY fashion projects. No sew, no glue! Keep on reading to see how I made it —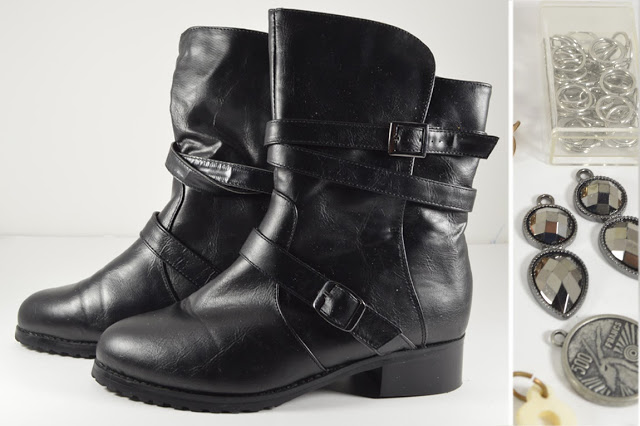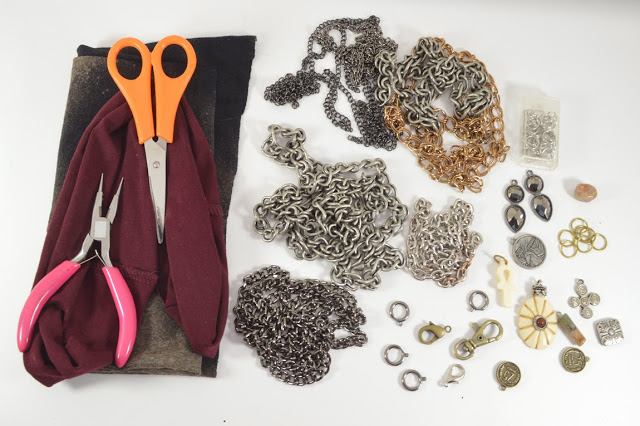 Supplies:
Boots
Scrap fabric (Jersey is easy to work with, but you can try leather or denim, too)
Jewelry pliers & scissors
Strands of chain…lots of it
Large jewelry clasps and jump rings (10-12mm)
Miscellaneous pendants and charms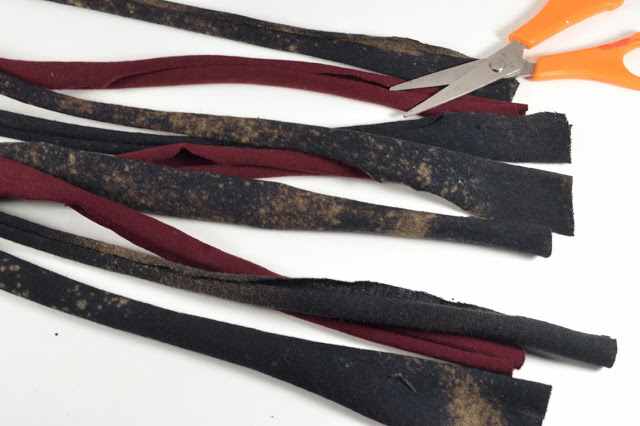 1) Cut the fabric into 1.5-2 inch strips.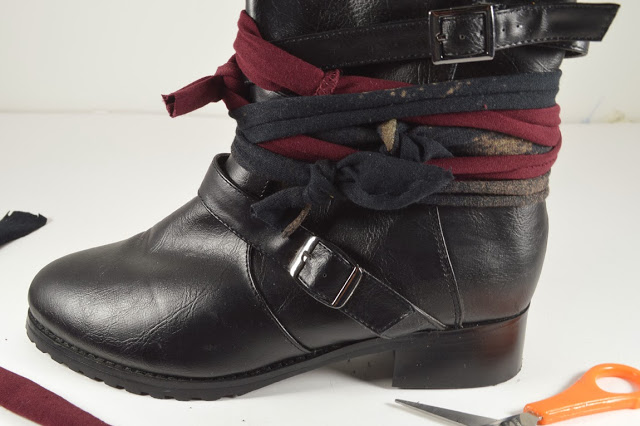 2) Wrap around the boot 1-2 times, depending how long the strip of fabric is. Tie a tight double knot to secure.
I used maroon jersey from an old skirt, and black jersey sprayed with bleach from a past scarf project using an old t-shirt.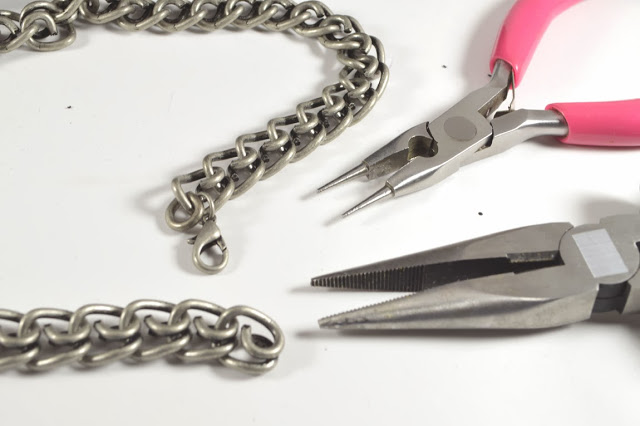 3)  For the chain, trim to fit around the boot. Add a clasp to one end, using jump rings as needed.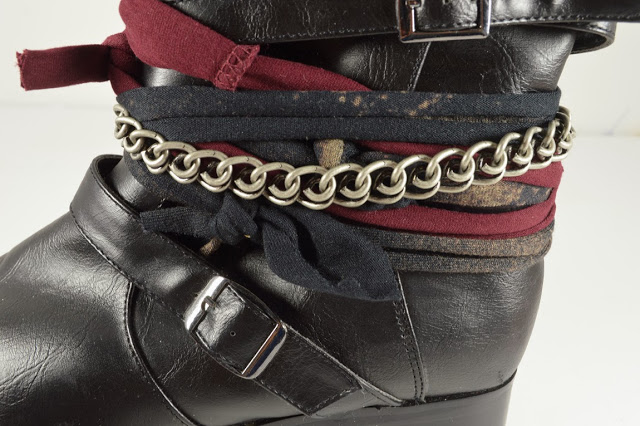 4) Add around the boot.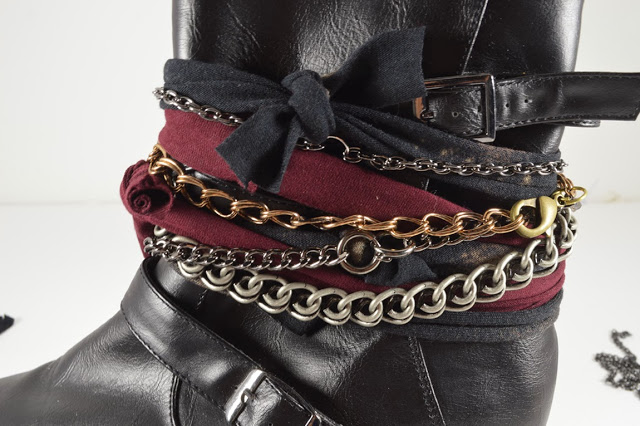 5) Add some more!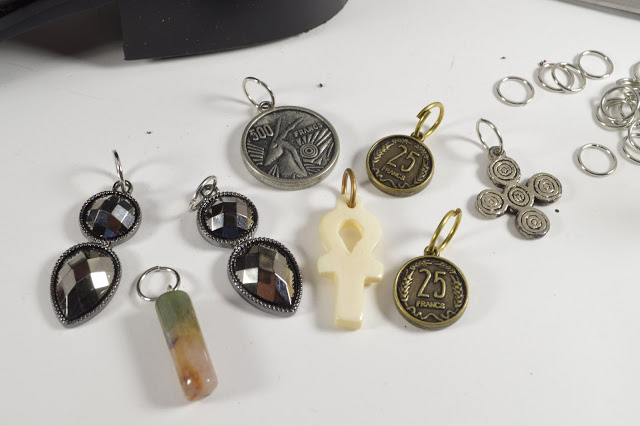 6) Attach jump rings to the pendants.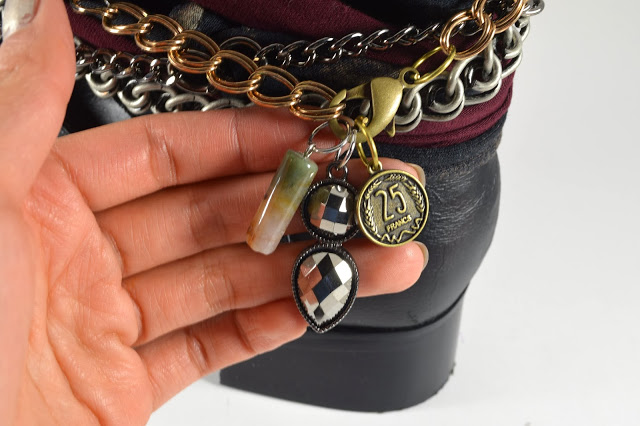 7) Easily add the pendants/charms to the chain by hooking them directly onto a large clasp.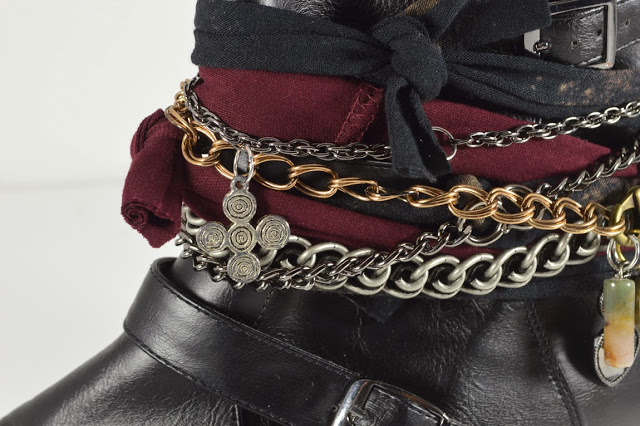 8) You can also attach a charm to the chain, using the jump ring and pliers.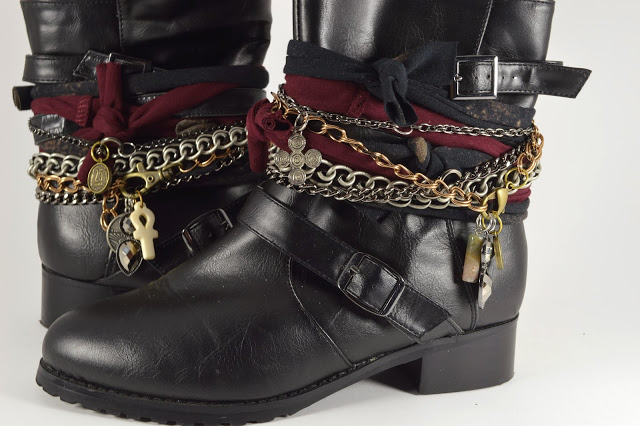 9) Repeat on the other boot.
The great part about this DIY is that both sides don't even have to be identical. Have fun with it, and use up those miscellaneous pendants, strands of chain and fabric remnants!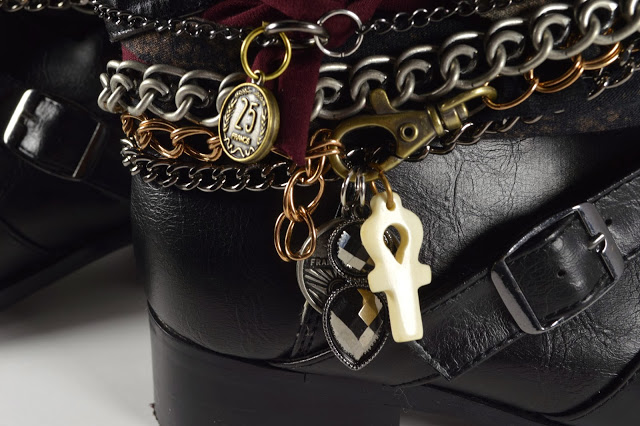 If you ever want to switch out the charms (or anything else for that matter), you can easily do so. In fact, you can take off everything if you wanted to go back to your basic boot. Endless possibilities.xx K