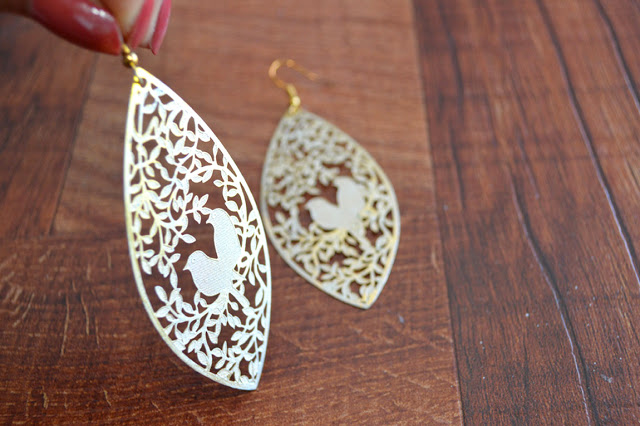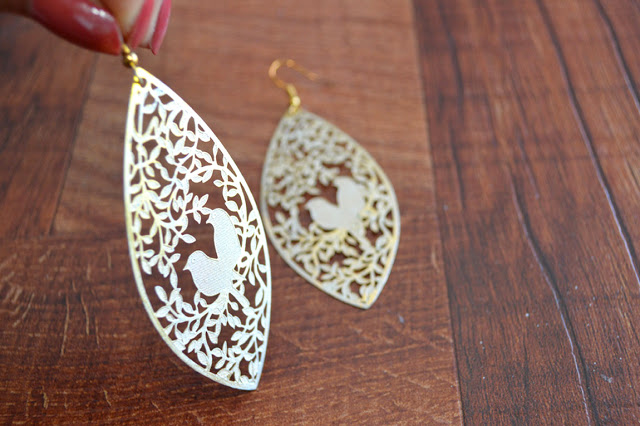 I thought I'd share a quick and easy technique to upcycle old jewelry. I recently discovered
Martha Stewart Crafts
' jewelry glaze, as part of the newest jewelry collection. Just like
enamels,
I've never used metal glaze before, so this was exciting to try out. I've had a pair of bright gold filigree earrings I received as a gift many years ago, from a friend. I love the design, but I wasn't really feeling the original shade of gold. Luckily, I've held onto them, so I was able to glaze the metal to my liking.
To see how I used this technique, keep reading!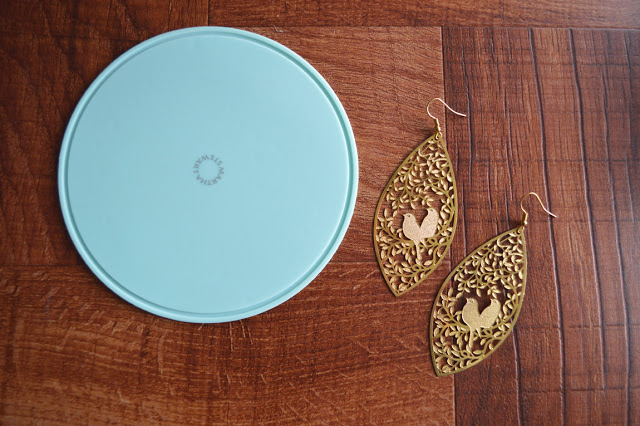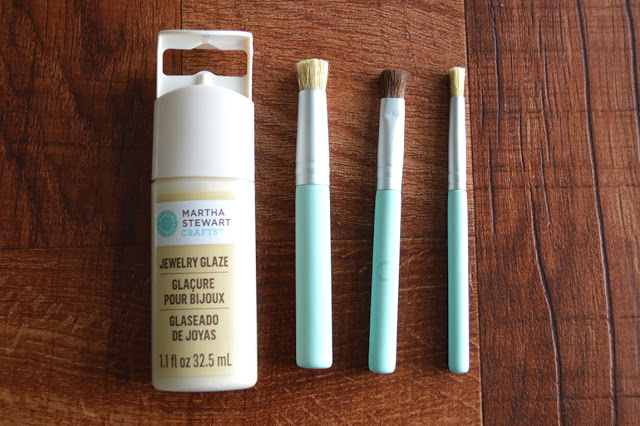 What I Used:
– Martha Stewart Crafts Silicone Mat, Brushes, and Jewelry Glaze in Light Gold**
– Filigree earrings, on hand
**c/o Plaid Crafts, The Blueprint Social and Martha Stewart Crafts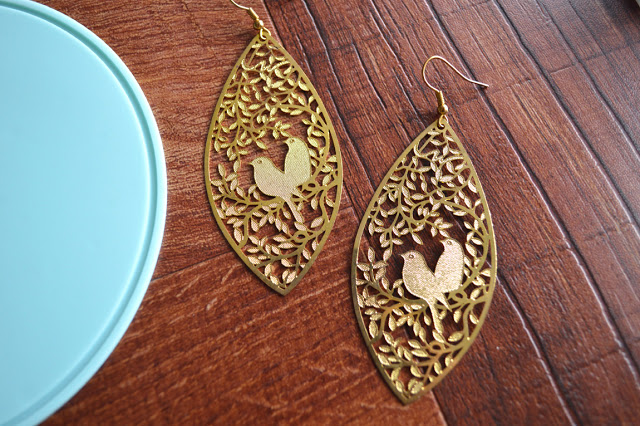 1) Before starting, I cleaned the earrings with alcohol wipes.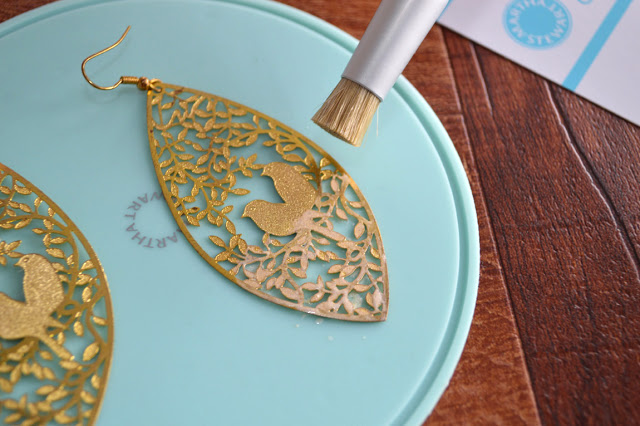 2) Next, I applied the glaze with the flat brush. I chose this shad because it is still gold – like the original finish of the earrings – but not as yellow. It's a bit more subtle, which I prefer for this design and type of earring.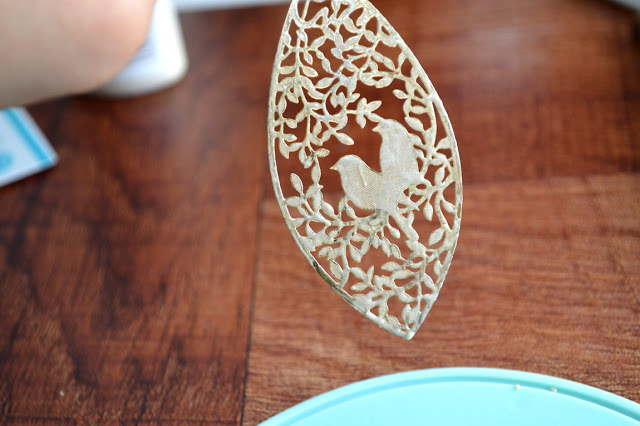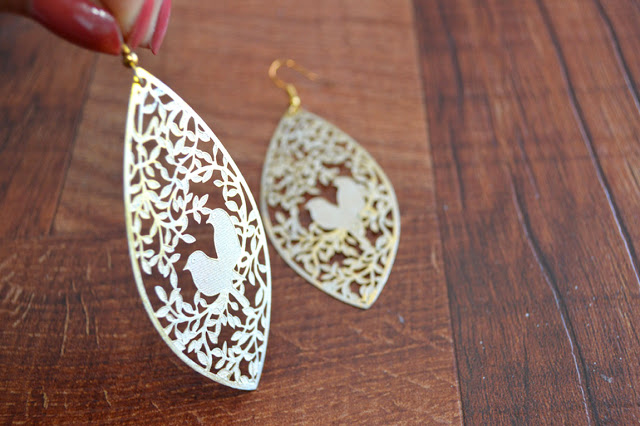 3) After applying the glaze to both earrings, I let them dry overnight. If using more than 1 coat, let the glaze dry one hour in between each coat.
I let the glaze dry as is, for an opaque finish. You can create an antique finish by wiping the metal with a clean rag while the glaze is still wet.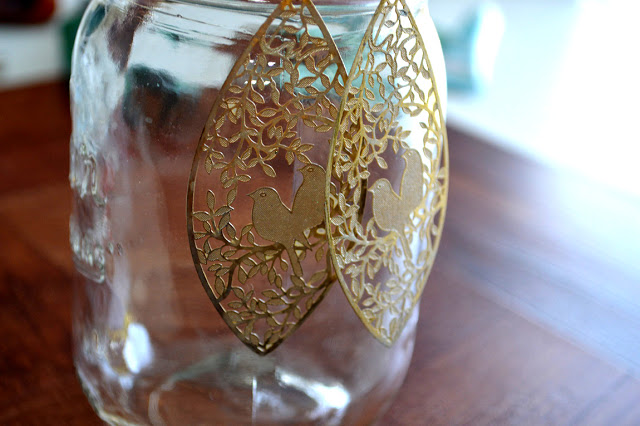 Now I'm loving the earrings so much more! Martha Stewart jewelry glaze is really ideal for fixing up old jewelry, or adding some life to pieces that are worn in. The glaze is available at Michaels in 8 matte colors, ranging from black to sea green to ivory.
Enjoy!