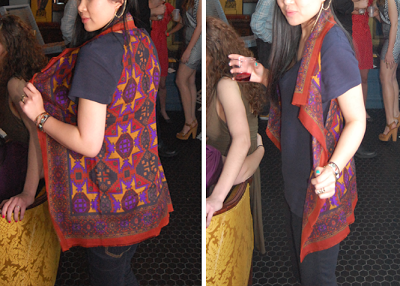 One step DIY's are the best. Am I right or am I right?
I recently made this scarf into a more wearable piece of clothing, by simply cutting two slits. It's all about where you cut the slits. The best part: you can still wear it as a scarf if you wanted to.
Some of you might also recognize it from the pictures I posted from the ReadyMade Magazine Party. My style is more on the casual side, so this scarf vest is a perfect way to dress up an otherwise plain t-shirt.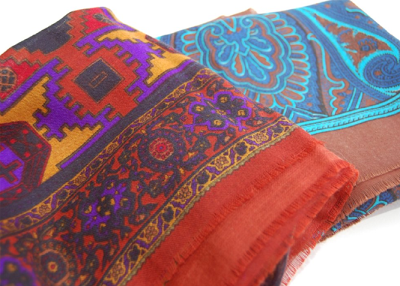 I used a 30×30 vintage square scarf. It's already on the bigger side of scarves, so I'd recommend finding the largest square scarf you can find. For reference – I'm about 5'2″, and you can check out the pictures above to see how a 30×30 scarf vest fit me. It'll all depend on your height, your preference, and the scarf you use, but the pictures above will help you gauge how your finished piece will look.
Supplies:
– Large square scarf or fabric
– Scissors
– 3 minutes of your time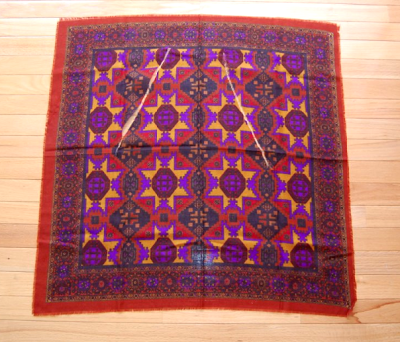 First and only step: cut two diagonal slits on either side of the scarf's midpoint.
That's it!
Don't worry about making everything perfectly straight. You can tell just by looking at the above picture that I didn't even cut them straight, either. When worn, the scarf will flow and fold within itself – so being a few inches off won't matter at all.
I eyeballed this and didn't measure anything before hand, but I understand that's not everyone's style. SO if you're still hesitant, check out the diagram below. I included measurements for my particular vest, but keep in mind that it was done on a 30×30 scarf. You can always adjust accordingly depending on the size of your scarf.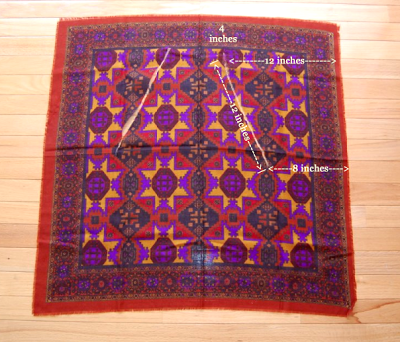 (Click to enlarge)
You don't even have to use a scarf if you don't want to. If you have a large piece of fabric laying around…by all means, make that into a vest, too!
Thanks to Jenni from I Spy DIY for helping me snap these pictures!
Again, don't forget to check M&J Trimming's website tomorrow, Tuesday May 17, to see the DIY's that I made with their surprise box of supplies.
Also happening this week: meeting up with Glamour Kills Clothing, and an interview I had with Smashion will be also posted.
I've received a good number of questions for the Q&A video I'm doing soon, so if you haven't already – feel free to send a question kirsten.studsandpearls@gmail.com or leave a comment below.
xo,
kirsten