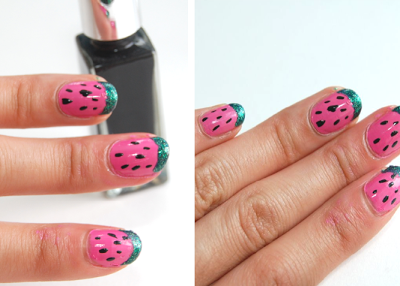 It's been a while since I last did a nail DIY, so here's a new one! Depending on how you look at it, this design can be either strawberry or watermelon themed…I personally think of strawberries when I look at this, but you can easily change it up by replacing the pink with a red! It includes the same method I used in the Easy French Manicure DIY, followed by an extra step. Keep reading to see how I made this fun summer mani !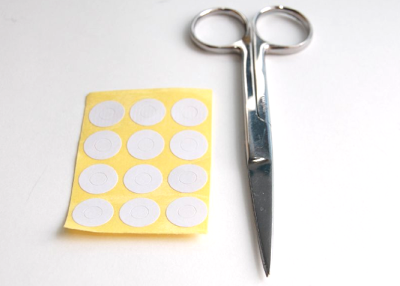 Supplies:
– Binder reinforcement stickers
– Scissors
– Pink (or red) nail polish
– Green nail polish of your choice
– Black nail art nail polish (includes a super skinny brush for detailed work
– Base/top coat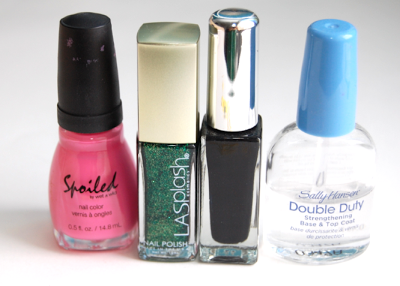 What I Used:

Spoiled by Wet N' Wild in Cotton Mouth
LA Splash Nail Polish in Oceans Fairy
Sinful Colors Nail Art in Time Off
Sally Hansen Double Duty Strengthening Base & Top Coat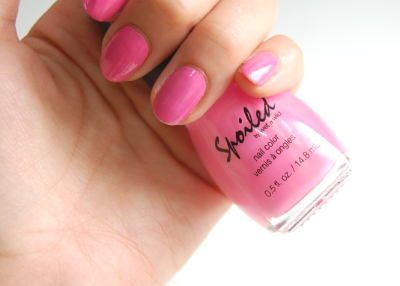 1) After applying your base coat, paint your nails pink (or red). Let dry completely.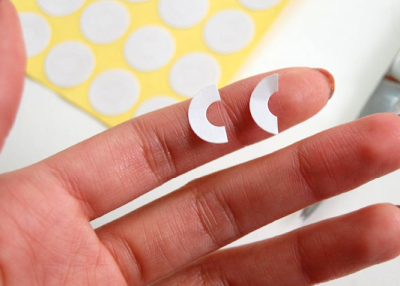 2) Cut the reinforcement stickers in half.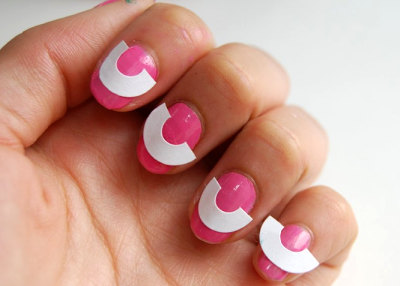 3) Place on the tips of your nails, like above.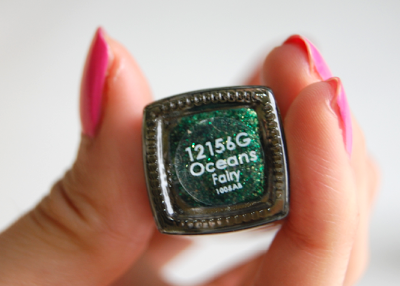 I decided to use a fun glittery green, but you can use any shade/type you'd like! Neon green, dark green or even mint green would all work just as well, each creating a different look.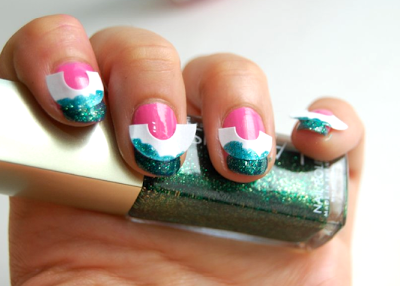 3) Paint the tips of your nails green. Let dry.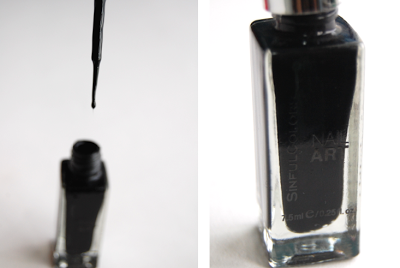 4) With the black nail art nail polish, randomly paint black dots in the pink area of your nail. Again, make sure your nail polish bottle comes with a thin brush (the bottles are usually made skinnier) before starting.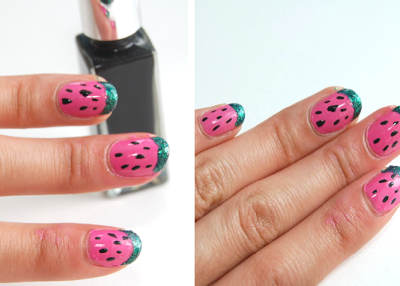 Let dry, apply your top coat and you have a fun summer mani.
Happy Friday the 13th! Tomorrow is my birthday, so I'm about to go out for Mexican food with a friend for some pre-birthday lunch time. The next day is studs & pearl's 2nd birthday – I'm thinking of holding a giveaway to celebrate another year of s&p 🙂