Calling all '90s girls… this one's for you! The third installment of my DIY Lisa Frank Halloween costume trio features Markie the Rainbow Unicorn. Like the Panda Painter (on Bustle) and the Ballerina Bunny, this one is extremely easy. Here's how to make it!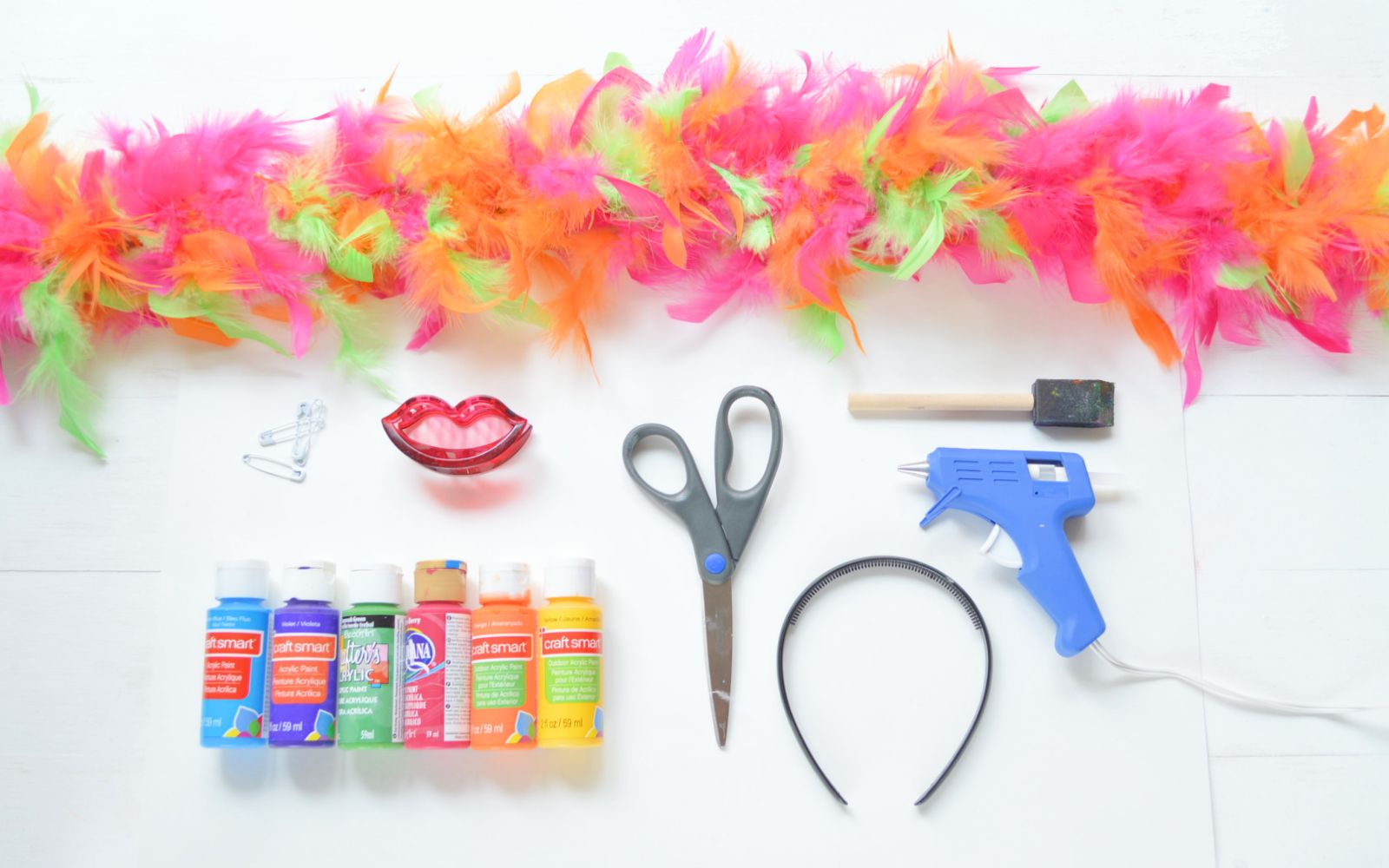 Supplies:
Neon feather boa *
Safety pins (optional)
Large hair clip
Acrylic paints (rainbow colors)
Scissors
Foam brush(es)
Hot glue gun and/or tape
Thin headband
White card stock
* This neon feather boa was purchased at Michaels.
1. Cut out a trapezoid shape from the white card stock. It should have a flat top edge measuring about 2 inches and a bottom edge measuring about 8 inches. From top to bottom, the trapezoid should measure about 11 inches. Basically, you're making a really skinny paper party hat.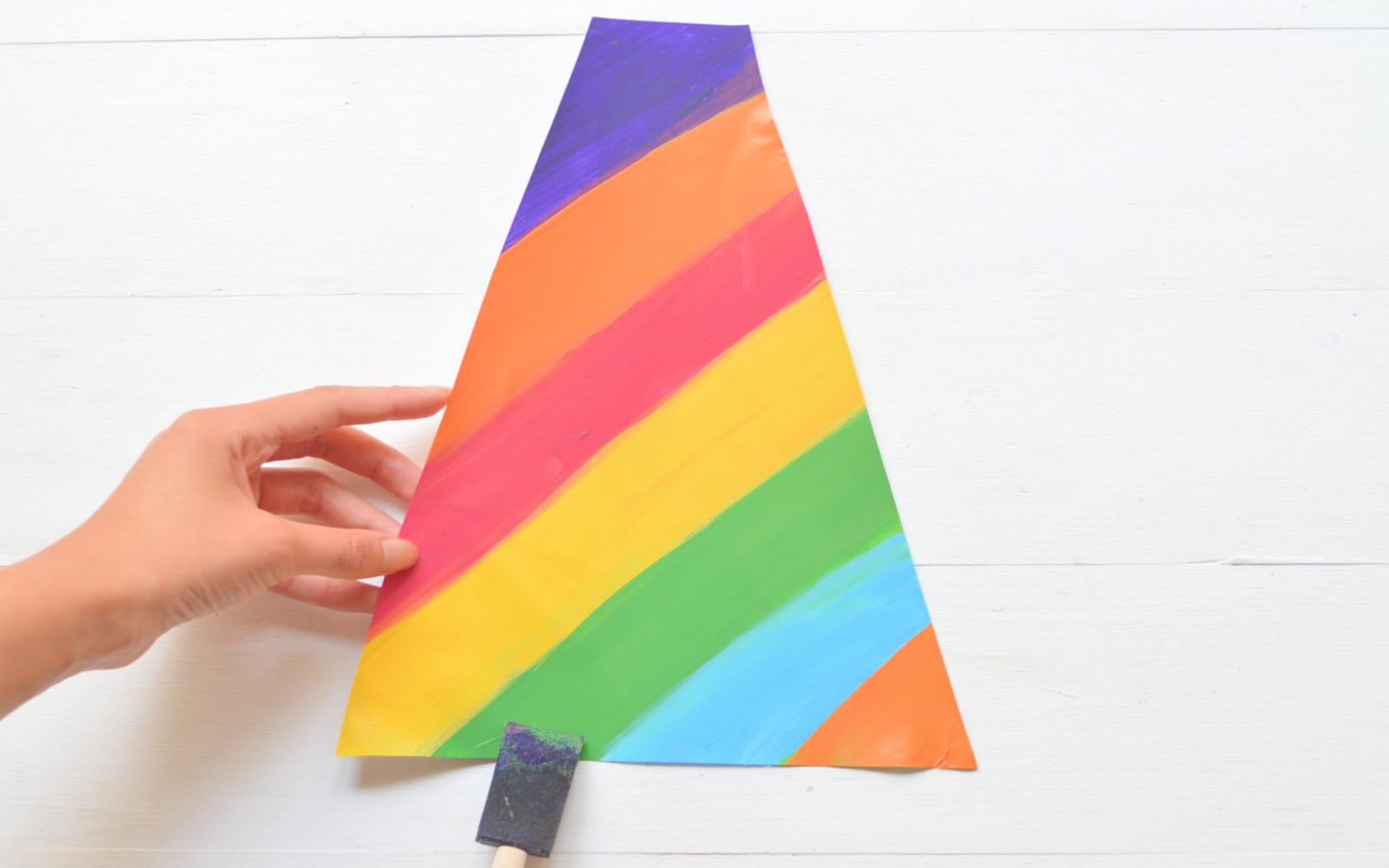 2. Paint diagonal rainbow stripes with acrylic paint. Leave to dry.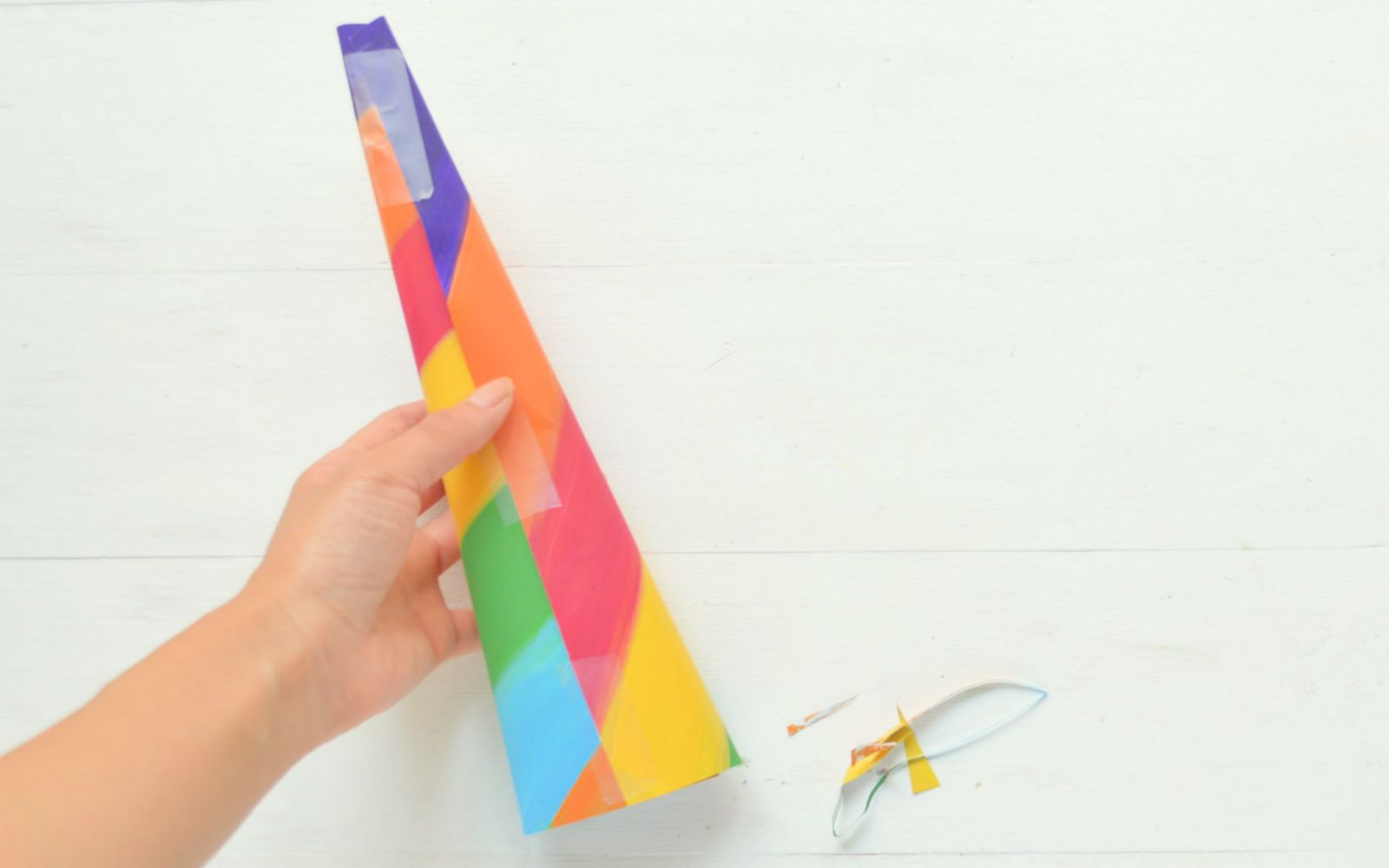 3. Tape the two diagonal sides together. You can add small dots of hot glue to reinforce the hold. You may also need to straight the bottom of the paper horn by trimming it with scissors.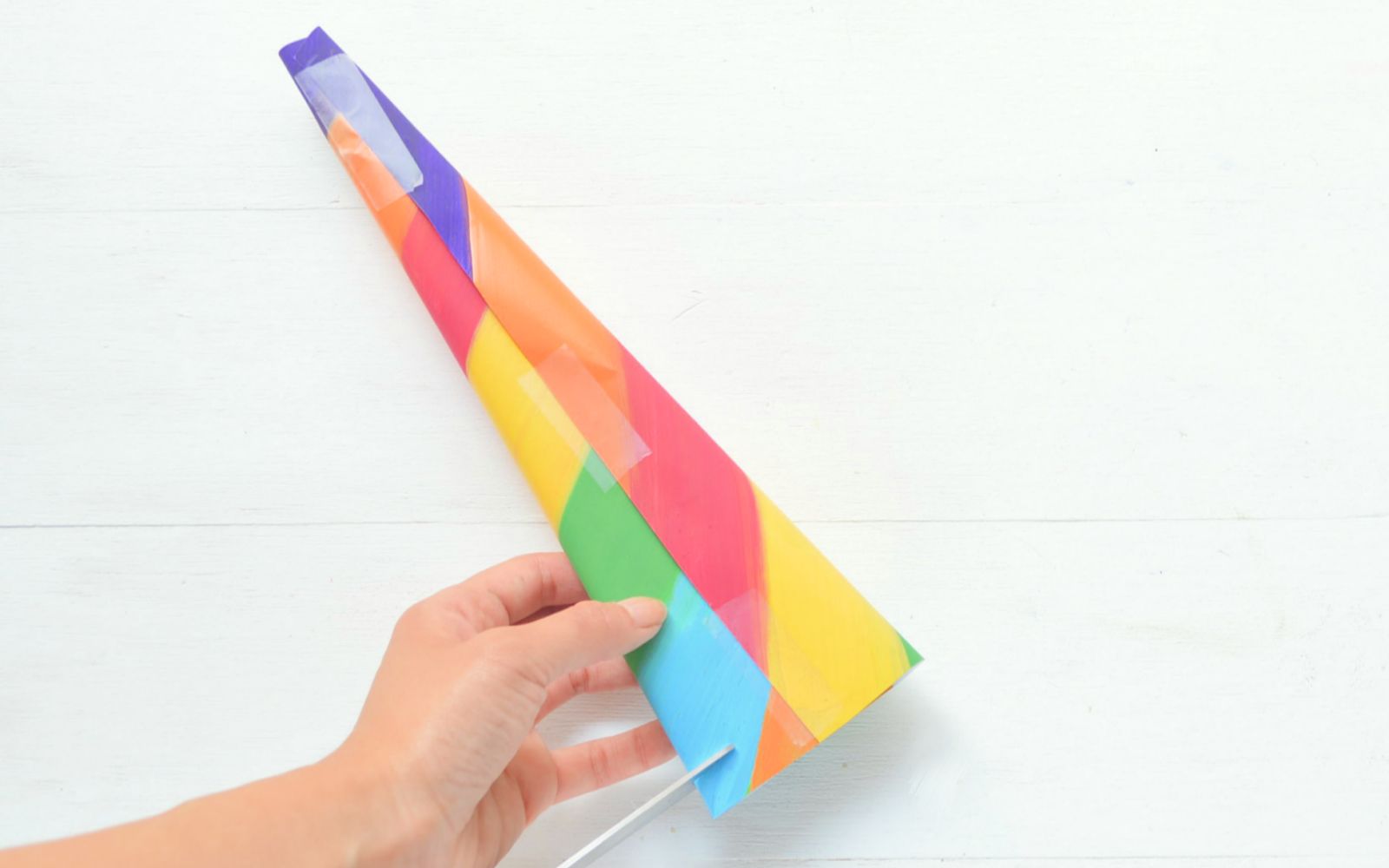 4. Gently push down on the horn to slightly flatten. Using the scissors, cut a single horizontal slit on one side. Repeat on the other side.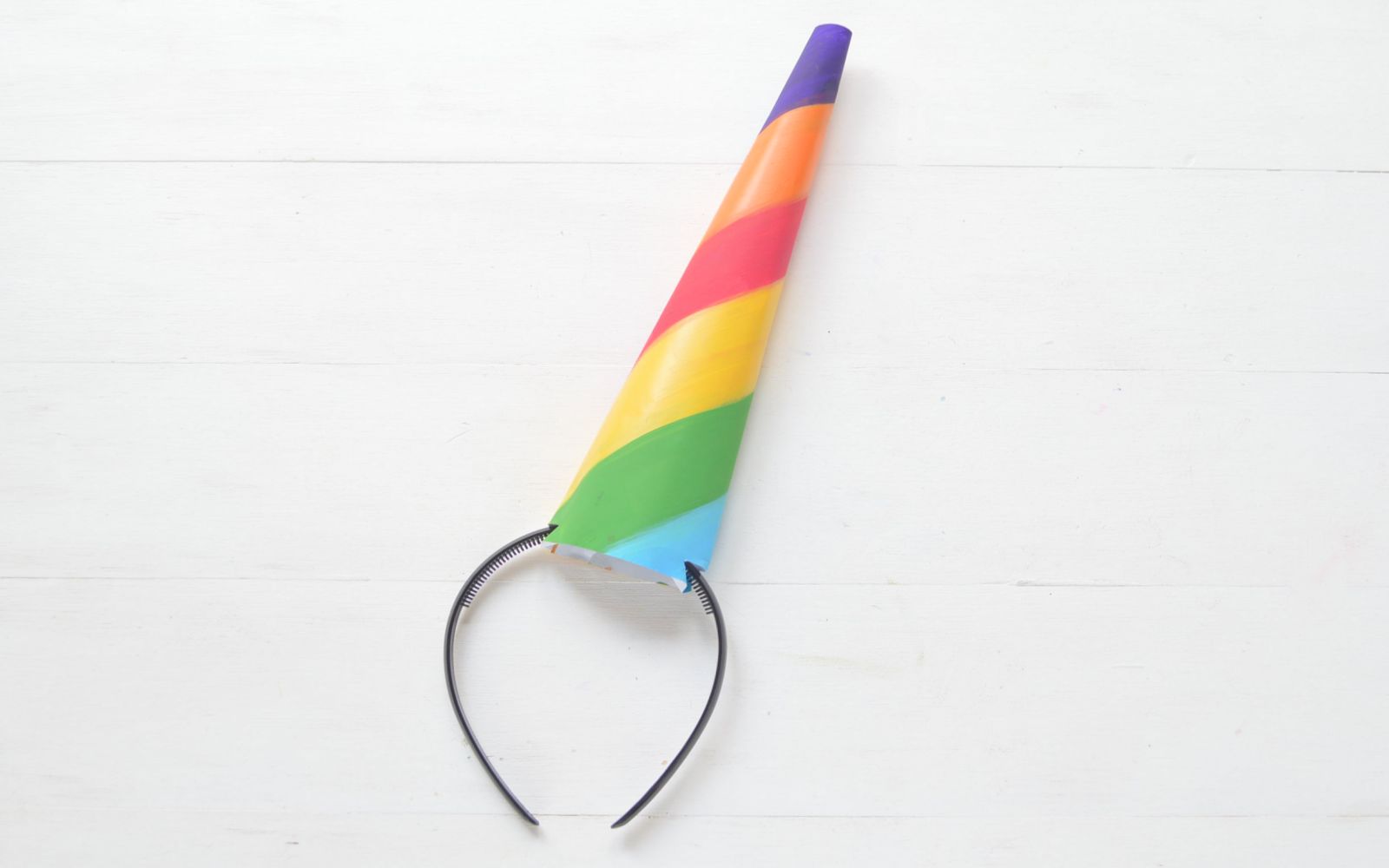 5. Slide the headband through the slits you just created. If necessary, add dots of hot glue to secure the paper horn to the headband.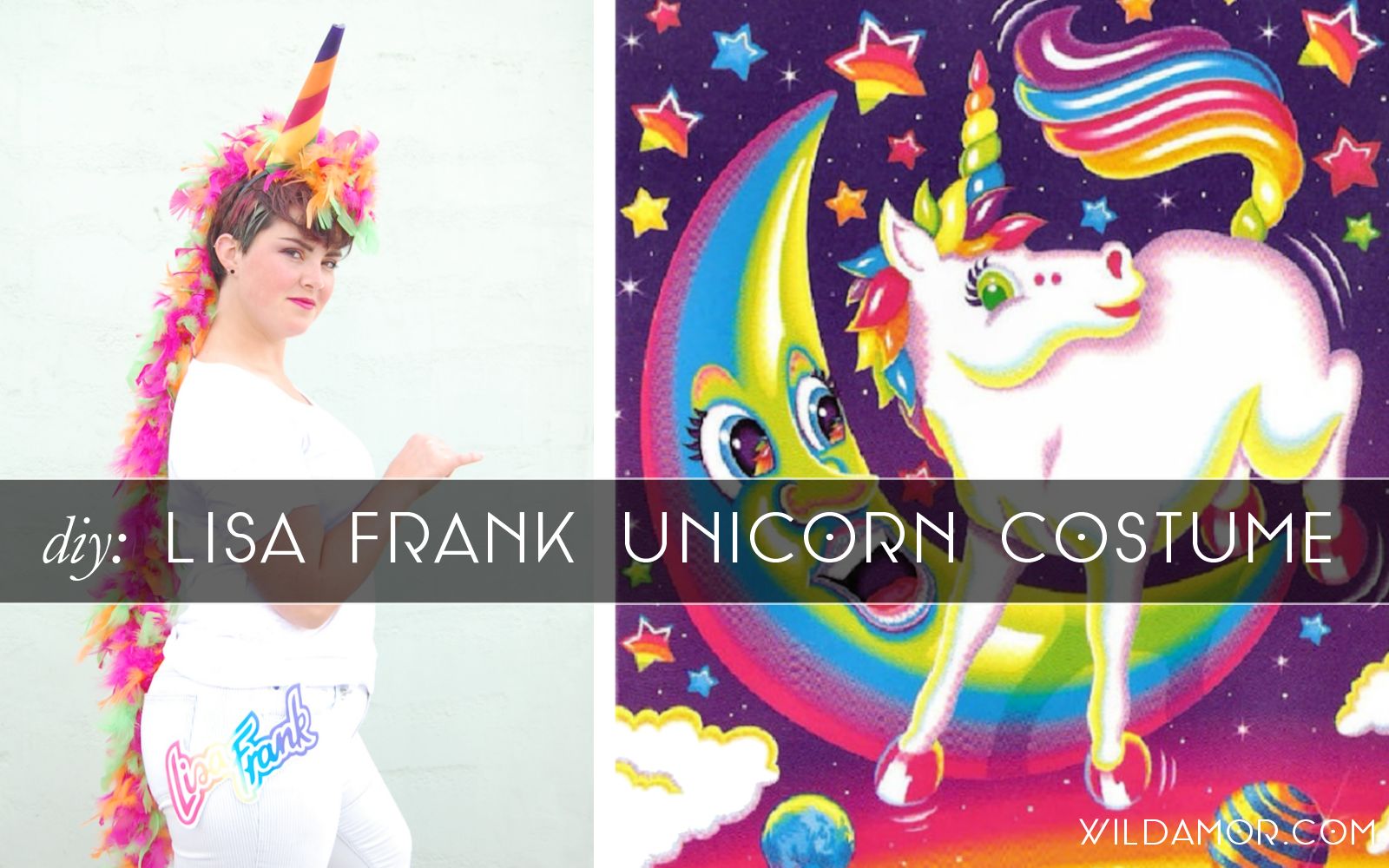 To complete the outfit, wear the headband with an all-white ensemble. Clip the boa to your the top of your head. If you'd like, safety pin the boa to the back of your jeans or pants. This part isn't necessary, though.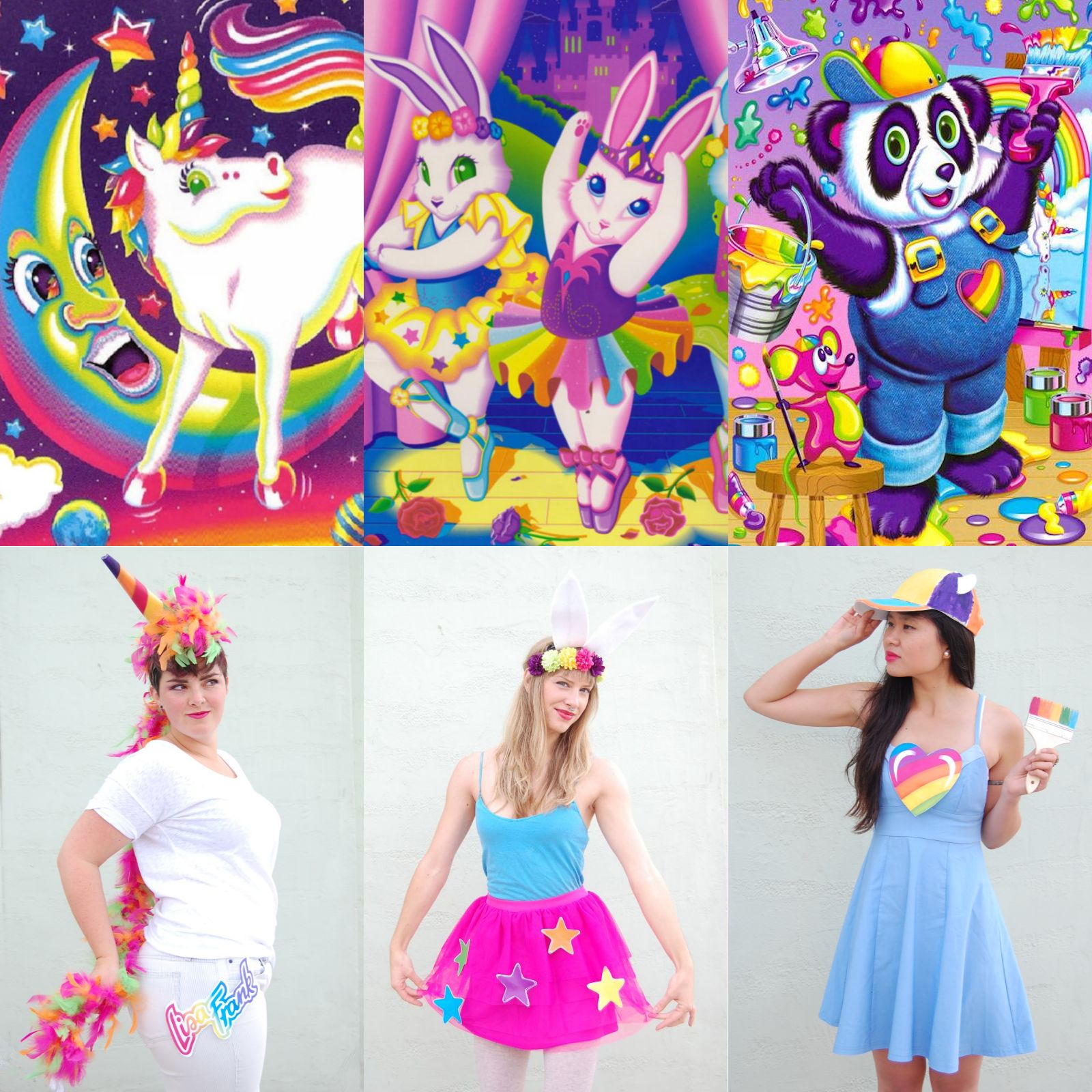 Emphasize the look by printing and cutting out the iconic "Lisa Frank" logo. Tape it to your clothing.
Don't forget to check out the other two Lisa Frank costumes:
Happy '90s reminiscing!
xx K
Model: Mackenzie Gelina
Photography: Kirsten Nunez + Oleg Panichev