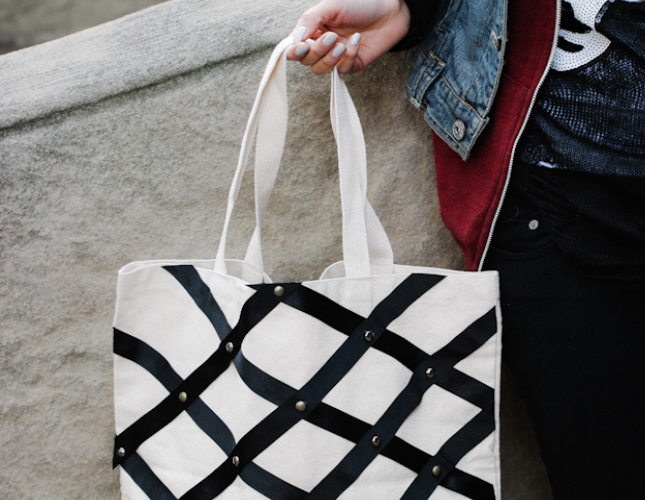 While I typically opt for hands-free purses (crossbodies and backpacks, please!) – when I do use a shoulder or hand bag, it's almost always a canvas tote. Not only are they study as heck, but they're quite roomy. I love to use mine for grocery shopping (see ya, plastic) or running errands. And of course, plain canvas tote bags are the perfect – well, canvas – for customization. In this week's project, I used some basic grosgrain ribbon to create an eye-catching lattice layer on a simple tote. See how I made it, below!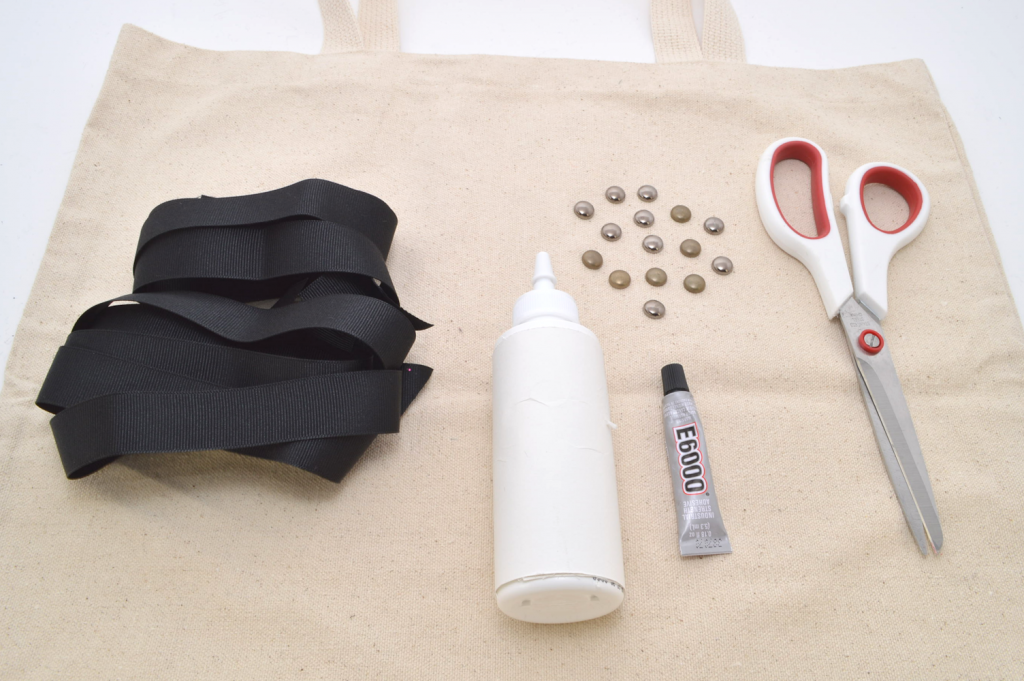 Supplies:
– Large Canvas Tote Bag
– Grosgrain Ribbon (Lots of it! The exact amount will depend on the size of your tote bag. I recommend buying more than you think you need, just to be safe. Width & color is up to you.)
– Fabric Glue
– Iron-On/Flat Back Studs (I used 14)
– Strong Craft Glue (Such as E6000)
– Fabric Scissors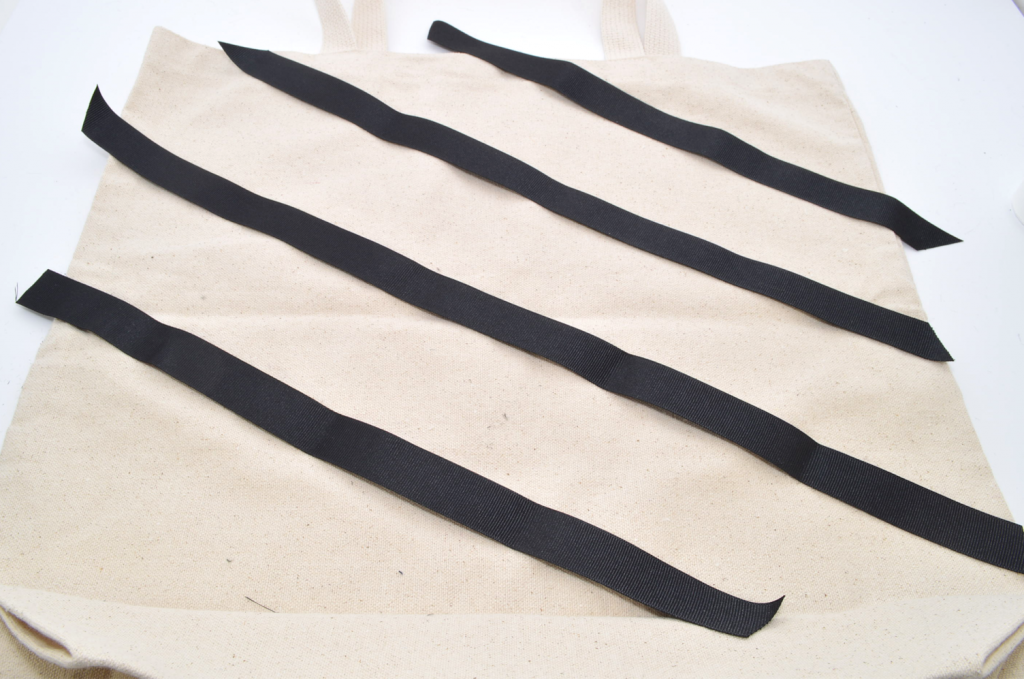 1) Cut 4 strands of ribbon to be placed diagonally across the tote bag, + 1-2 inches (2.54 – 5.08 centimeters) on each end. I'd recommend laying the ribbon across the tote bag before cutting to ensure that the strand is long enough.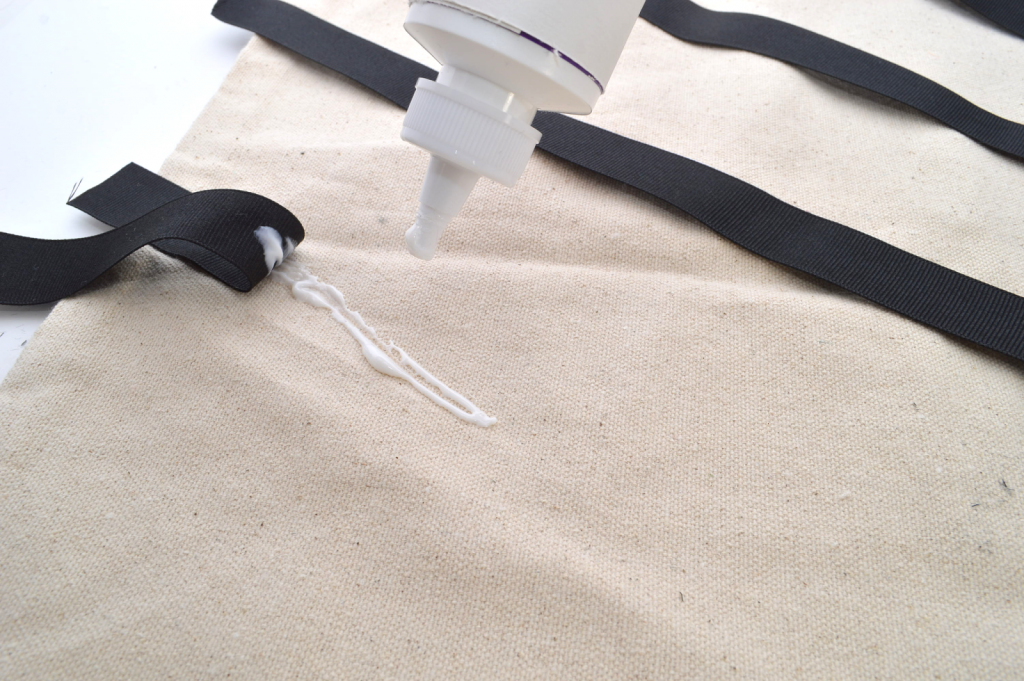 2) Add a thin line of fabric glue directly to the tote bag, under each strand of ribbon.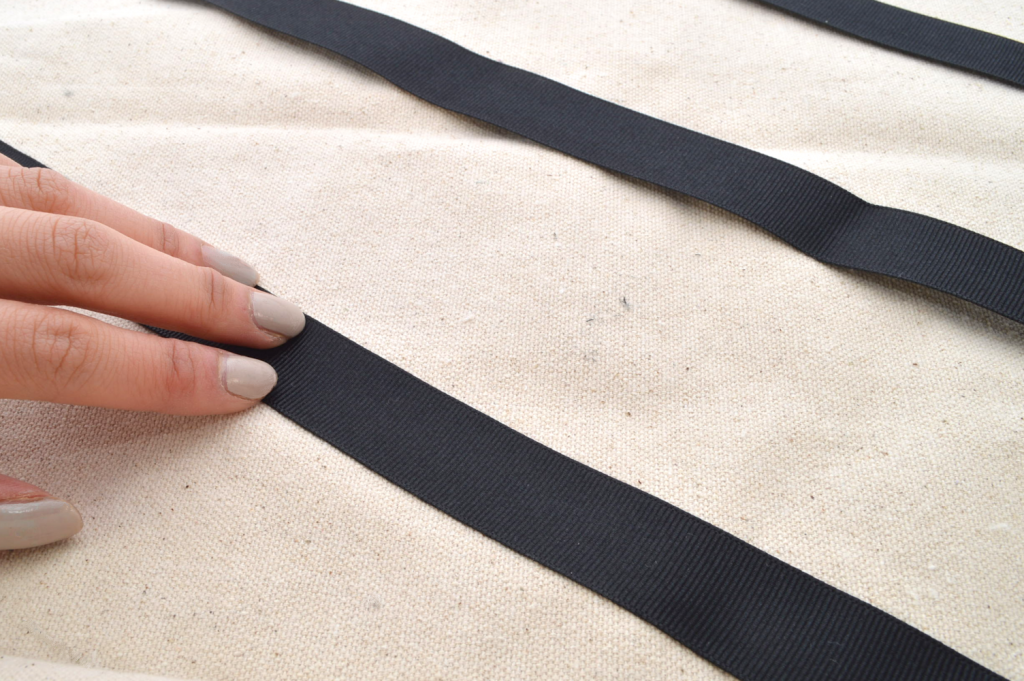 3) Pat down gently to secure. Repeat with Steps 2 and 3 with each strand of ribbon.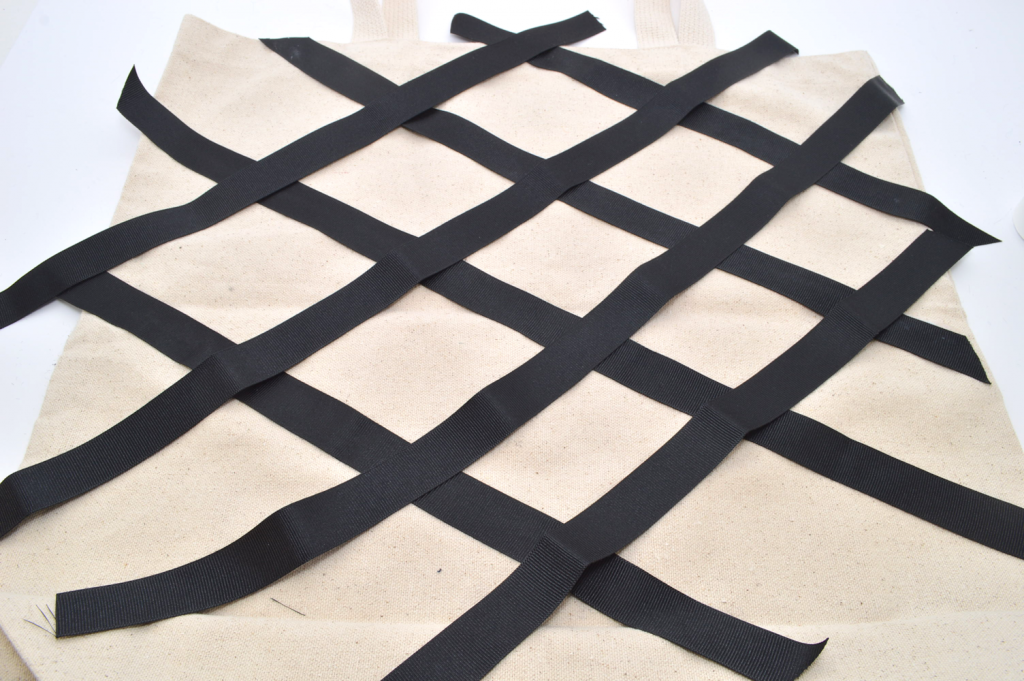 4) Cut 4 more strands, to be placed diagonally/opposite of the initial 4.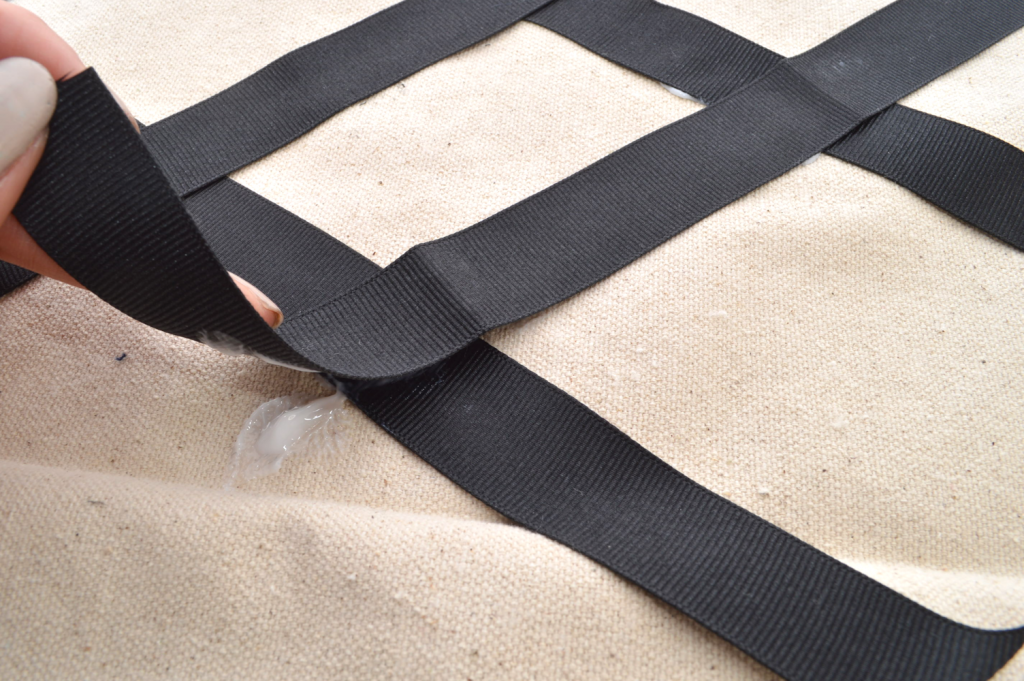 5) Add fabric glue.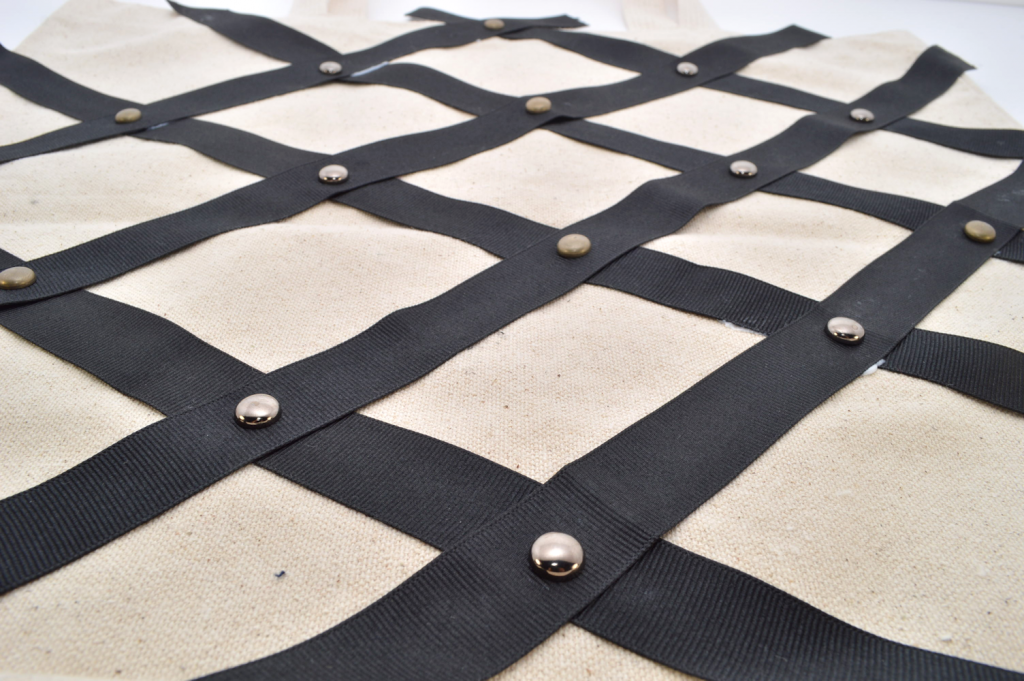 6) If you'd like, add iron-on/flat back studs where the ribbons cross. I recommend adhering them using glue (like E6000); I'm not quite sure what heat would do to the fabric glue underneath the ribbon (if anything at all!) – so I used glue just to be safe.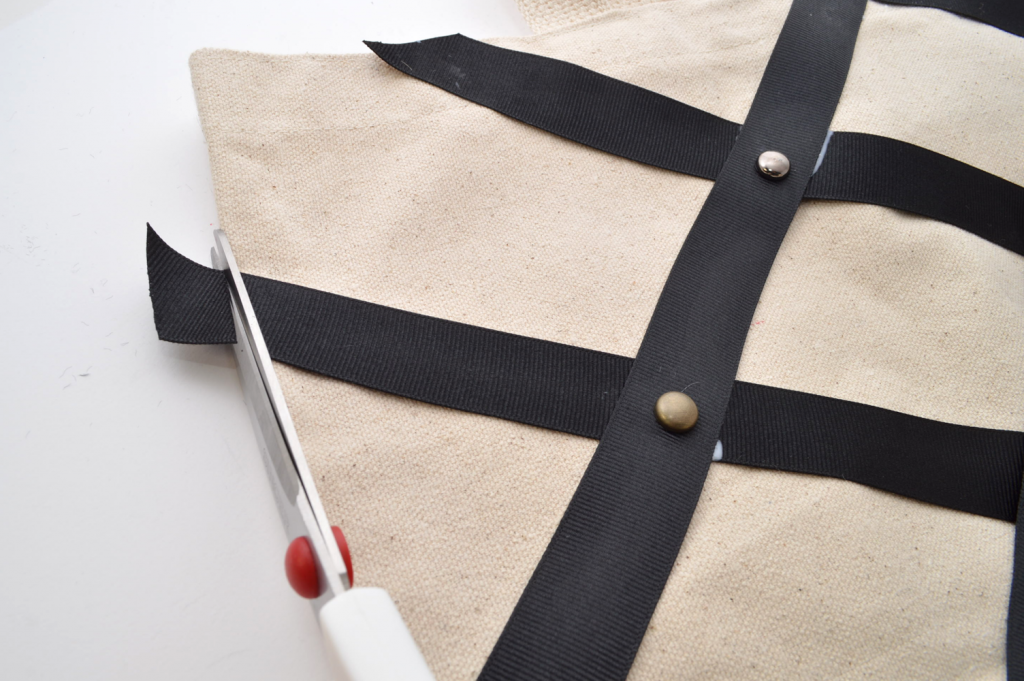 7) Using the fabric scissors, trim the ribbon ends along the edge of the tote bag. Let the glue dry overnight.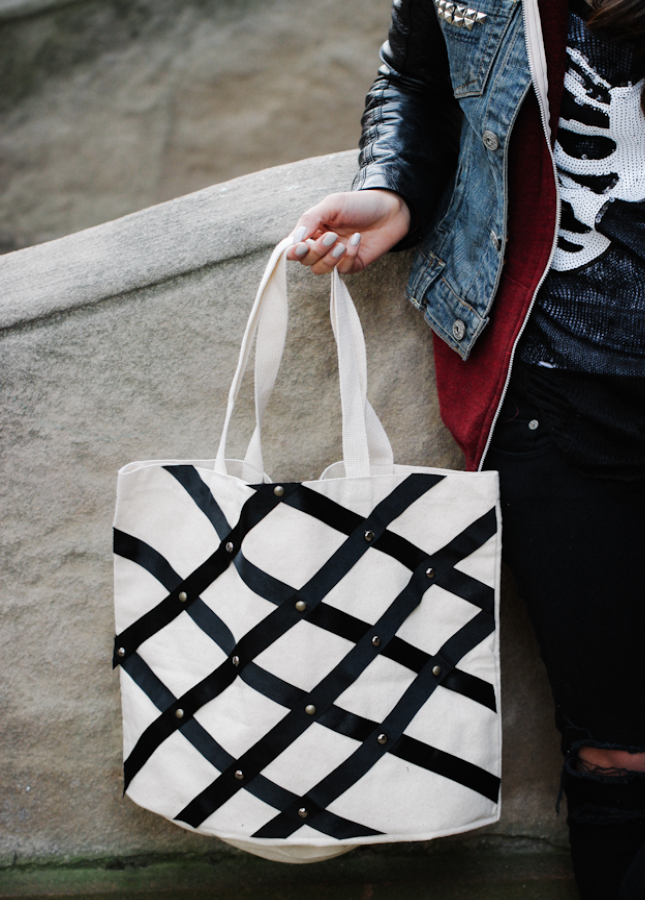 Makes a pretty awesome visual, doesn't it?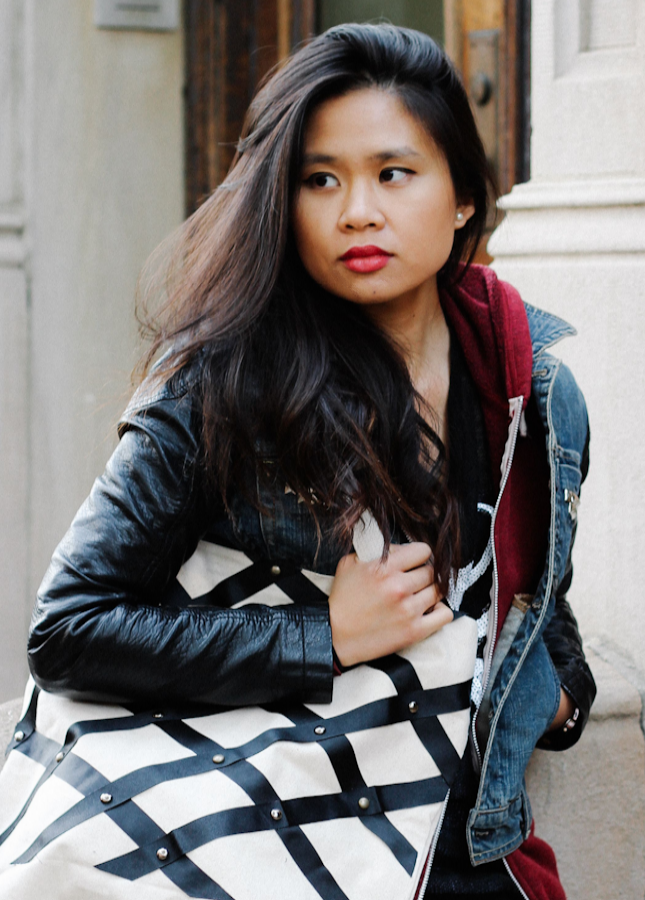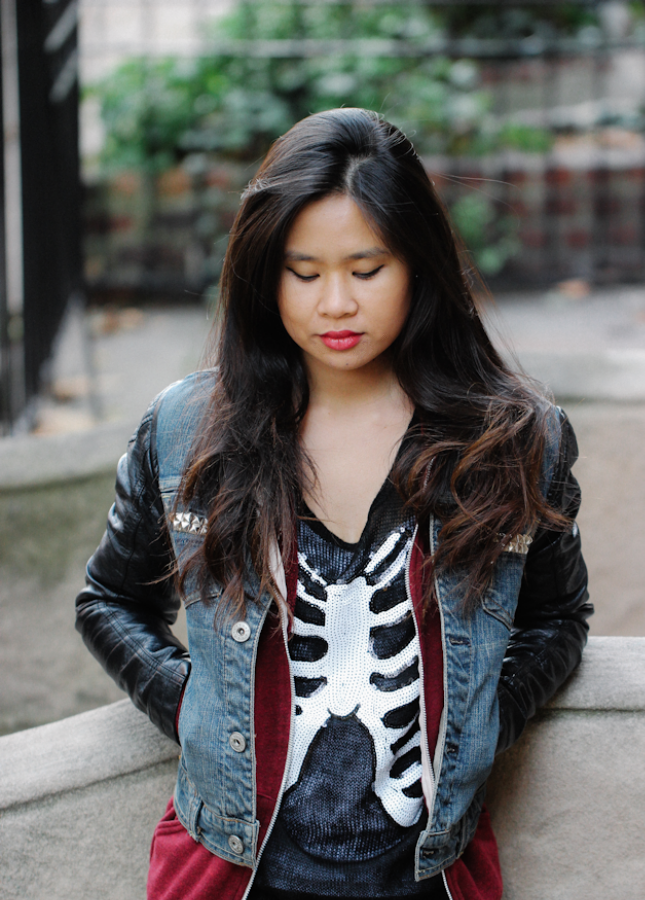 Paired here with the Black Rib Cage Sweater by Fashion Forward Knits (c/o 9th & Elm) – plus the Leather Sleeved Denim Jacket DIY from a few years ago. Still one of my most worn projects to date.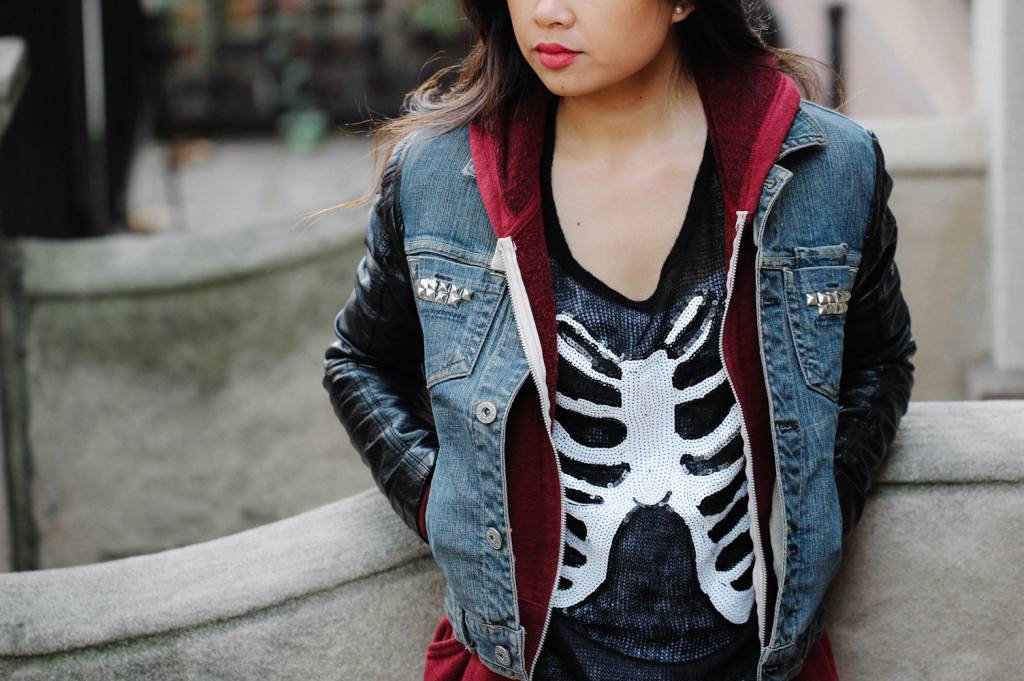 How rad is the sequin rib cage?! This sweater would make a great layering piece throughout every season.
Enjoy!
Tutorial Photos: Kirsten Nunez for Studs & Pearls
xx K