Happy Friday! Here are some recent finds from around the web that would make awesome DIY projects. Of course, I've been swooning over all the Halloween-themed decor that has been slowly filtering out. Top it off with lightweight jacket and autumn accessories? I'm all about it. Here are some crafty ideas to get your weekend creating going:
BUY: Skull + Moths Object, $49 (West Elm)
DIY: Spray paint a foam/plastic skull and rubber insect toys. Once dry, glue the insects onto the skull. LOVE.
BUY: Wildfox WTF Perry Thermal, $88 (Wildfox)
DIY: Three iron-on patch letters on a striped shirt. Easy peasy.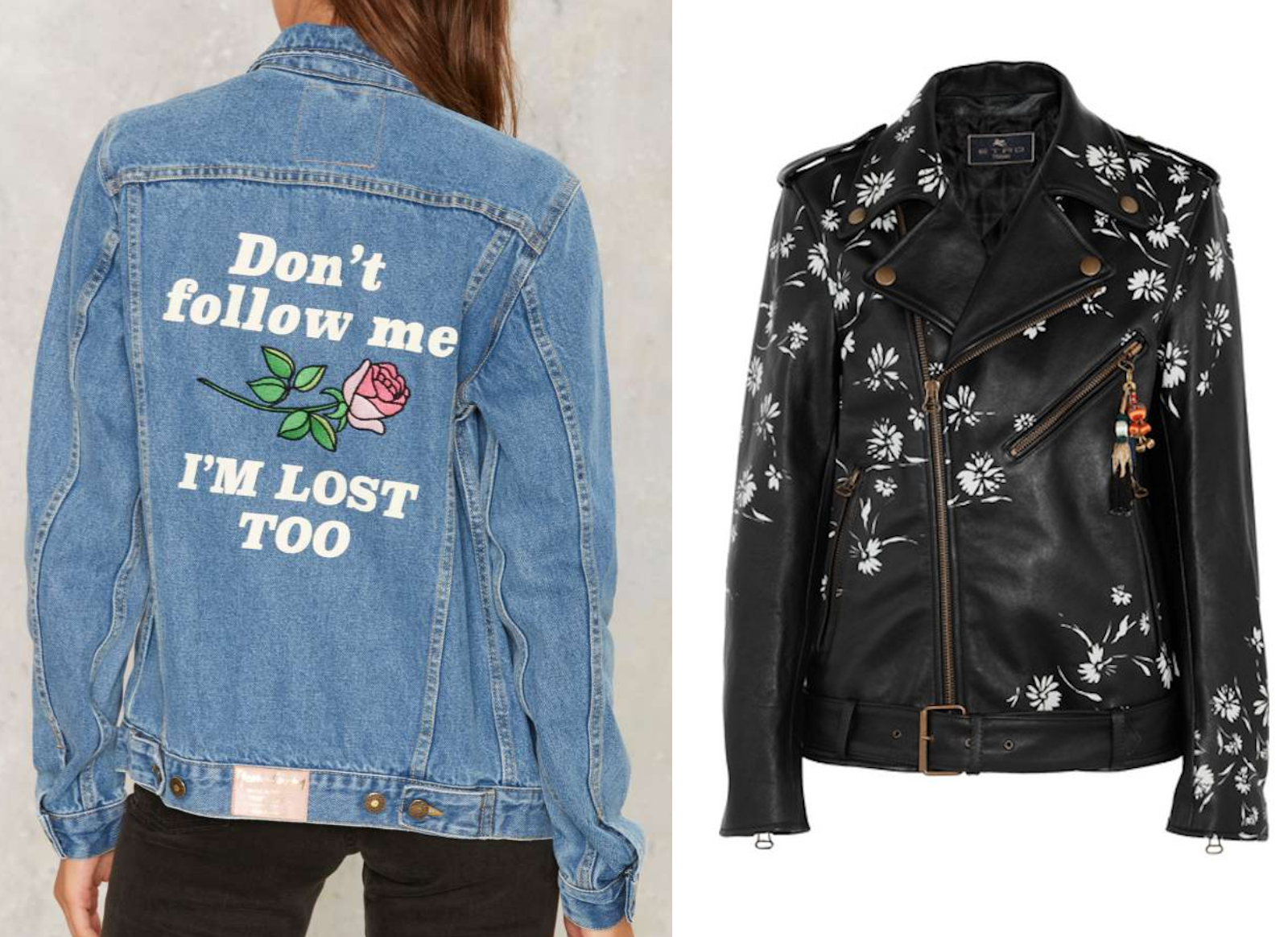 BUY: Yeah Bunny Don't Follow Me Denim Jacket, $158 (Image: Nasty Gal)
DIY: More patches. Lots of 'em.
BUY: Etro Embellished Printed Leather Biker Jacket, $5700 (Image: Net-a-Porter)
DIY: Faux leather or leather jacket + white acrylic paint + stencils + a movie on Netflix. Add some tassel charms to the zippers for good measure. I REALLY want to replicate this one!
Want more crafty ideas? Check out past DIY Inspiration posts for more tips and tricks.
xx K