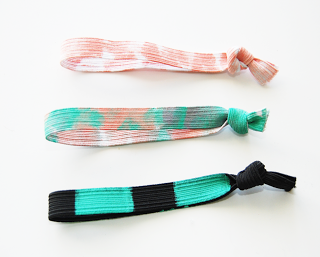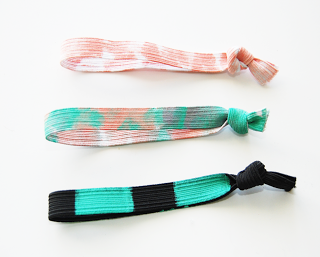 This project was actually created by accident (somewhat!). Recently, I was looking for a hair tie on my desk of crafty craziness, but instead found a roll of sewing elastic. It made me think of the Twistbands that I've received – and loved – in two of my past Birchbox subscriptions.
My hair is super straight and pretty stubborn when it comes to staying up, so I've always been looking for good hair ties. Especially while working out. After whipping up a quick hair tie from some elastic, I knew I had to make a few colorful ones! The technique that I used in the top two are my favorite: a little water mixed with acrylic paint to create that dyed look. See how I made them below: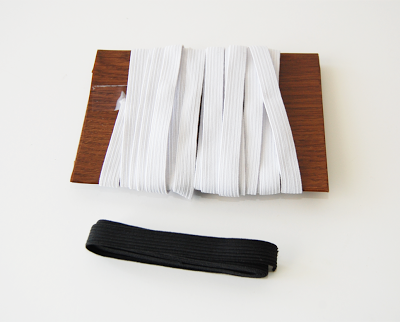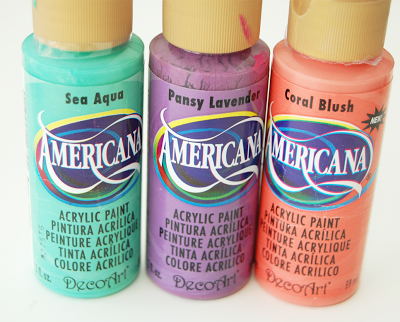 Supplies:– Sewing Elastic
– Acrylic Paint (c/o Deco Art)
You'll also need:
Paintbrush, scissors, magazine pages, painter's tape (if you want to make stripes or colorblock) and/or a small cup and some water (if you want to create the dyed look)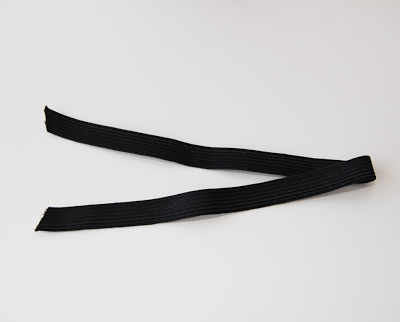 1) Cut a strand of sewing elastic measuring 14.5 inches (36.83 cm) long.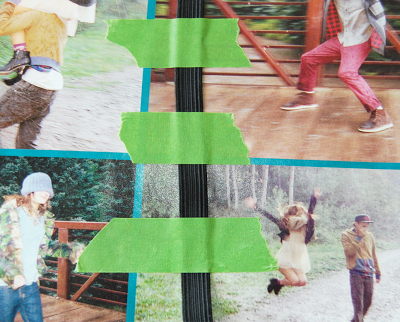 2) Add strips of tape along the elastic.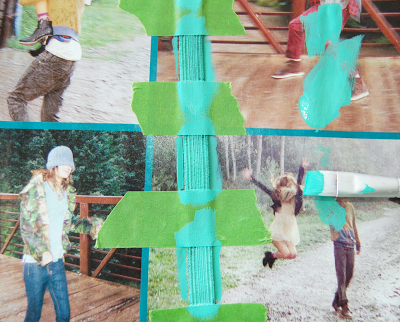 3) Paint the elastic and let dry.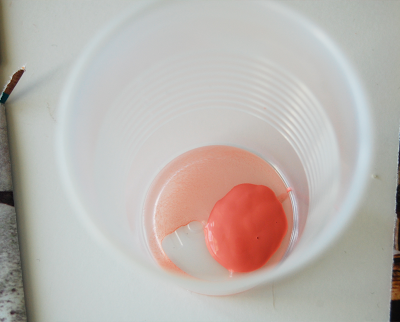 4) For the dyed look, add a small amount of water to some acrylic paint.
 5) Mix well to dilute the paint.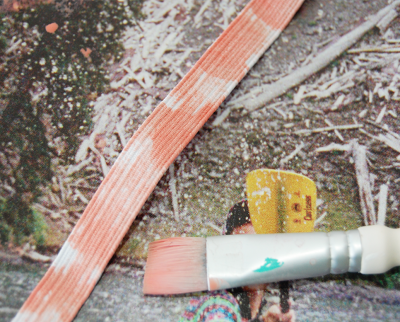 6) With a light hand, dab the paint on to the elastic.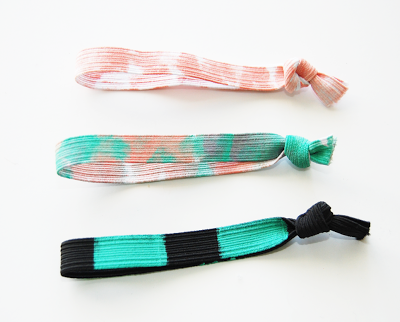 7)  Fold in half and tie a knto so that the hair tie measures about 3.5 inches (8.89 cm) while laying flat. Trim the excess.
Easy! And costs practically nothing, too. They hold up my hair really well.A package of sewing elastic in a thinner width usually runs from $1-2. These would also be a great gift idea!
xx K