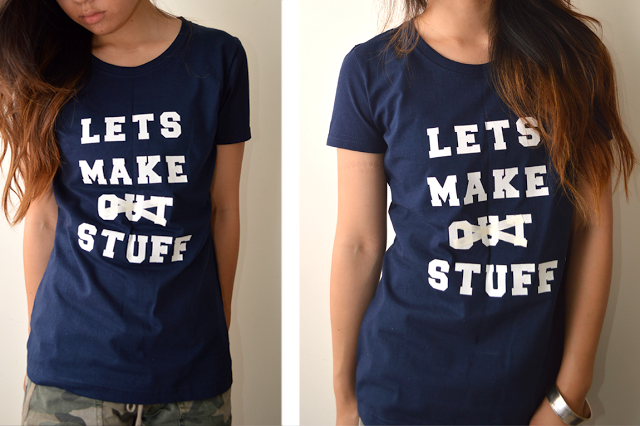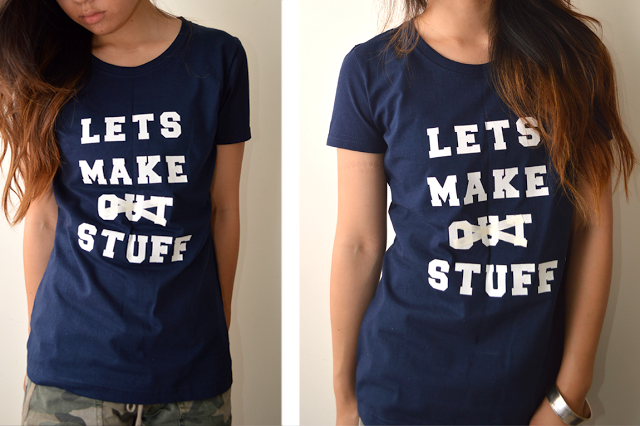 Wrapping up this week with another word t-shirt project! This one makes me laugh out loud.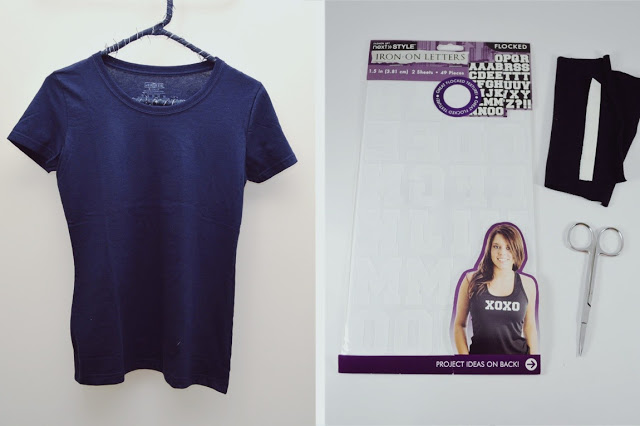 Supplies:
– T-shirt
– Iron-on letters (c/o My Next Style)
– Jersey scrap fabric
– Ribbon, or a thin strip of fabric, or something like bias tape (I later cut the bias tape into strips)
– Scissors
– Iron (not shown)
– Fusible webbing tape or fabric glue, your choice!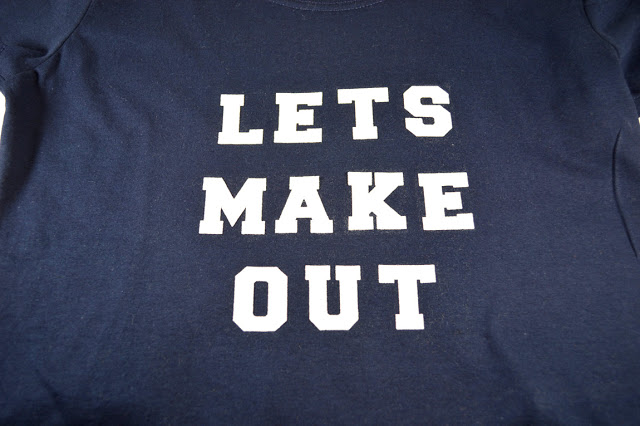 1) Iron on the statement of your choice according to the package's directions.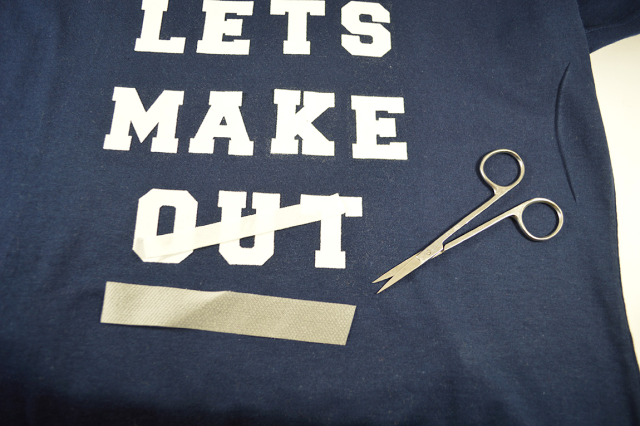 2) Cross out the word of your choice, using an "X" made of bias tape or ribbon. You can either use fabric glue or fusible webbing tape.
I decided to use fusible webbing tape, which you can see a strip of above. I trimmed the webbing tape into a skinny strand, enough to fit within the width of the bias tape. I had also trimmed the bias tape – a strip of it is on the word 'out', above.
I ironed over the bias tape and letters, until the webbing tape melted and fused the layers together.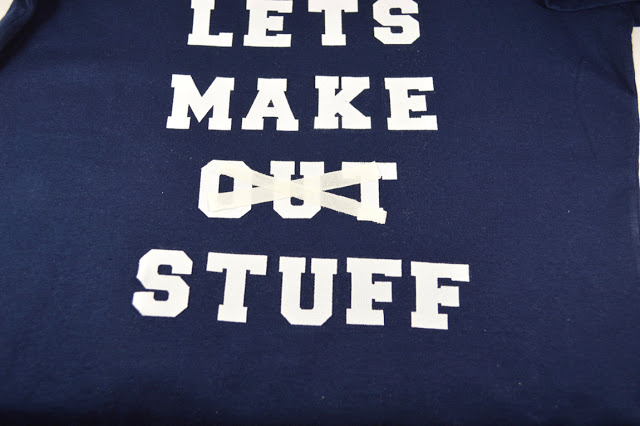 3) I added another strip of bias tape to create the "X" over the word 'out'. The last word was added, just as the rest of the statement was ironed on.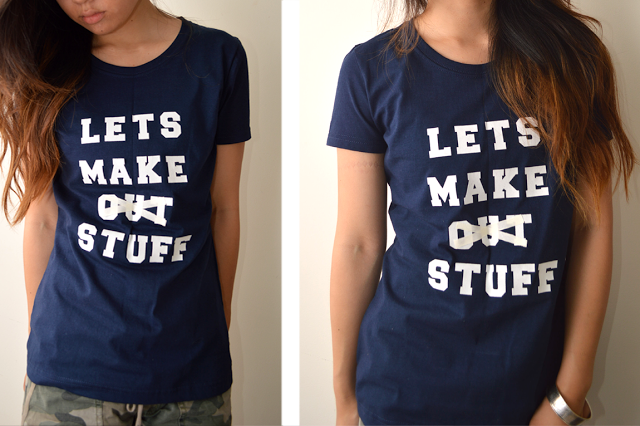 Sassy crafts = the best crafts.
Xo, Kirsten