If you've been following along for a while, you know that I can't resist a good upcycled denim jacket (or vest). This time around, I thought playing around with the actual graphic and cutting it would create an interesting visual. The painted stripes were actually a really last minute idea, and they're totally optional. I'm loving how they peek out from in between the shirt panels.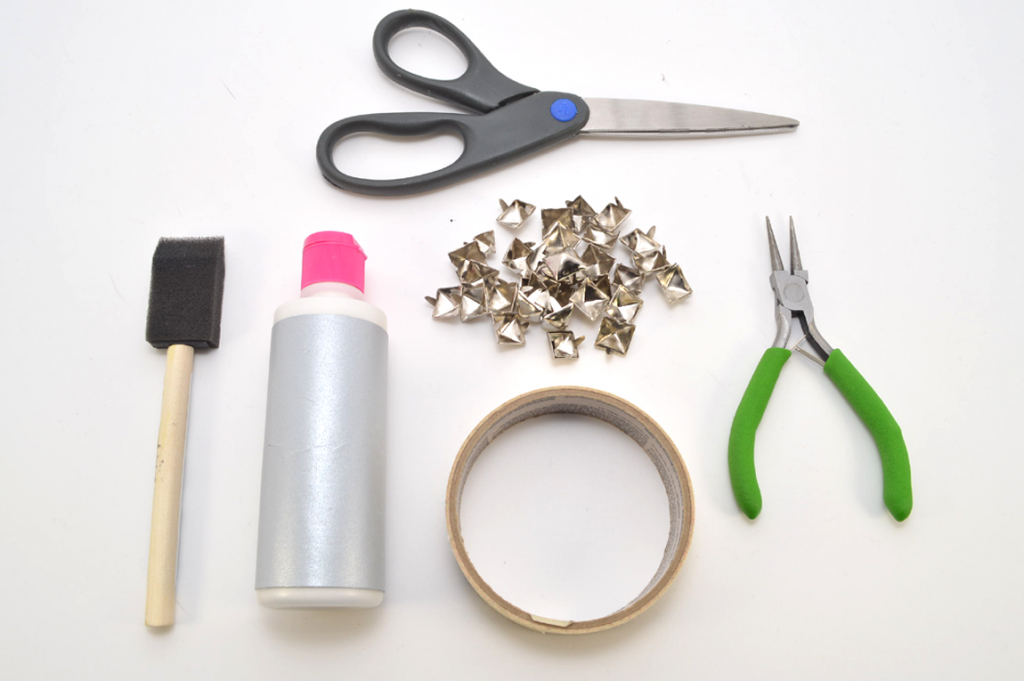 Supplies:
1) If you decide to add stripes: add strips of masking tape all along the back panel of the denim jacket.
If you'd like to forgo the stripes, skip to Step 4.
2) Apply fabric paint with a foam paint brush.
3) Let dry. Peel the tape away.
4) Cut out the graphic from the rest of the shirt. Then, make two diagonal crisscrossed cuts right through the fabric. I wanted to keep the text in tact, so I planned the cutting accordingly.
5) Pin in place.
6) Sew! If you're using a sewing machine, be sure to use a denim needle. Don't forget to take care in maneuvering the jacket around.
7) Tie off loose threads and cut away the excess.
8) In the center of all 4 t-shirt sections, add a stud and secure the prongs with pliers.
9) Add studs in all 4 directions, in between each pair of t-shirt segments.
 Love how this turned out…plus, it satisfies my latest obsession with stripes. 
xx K