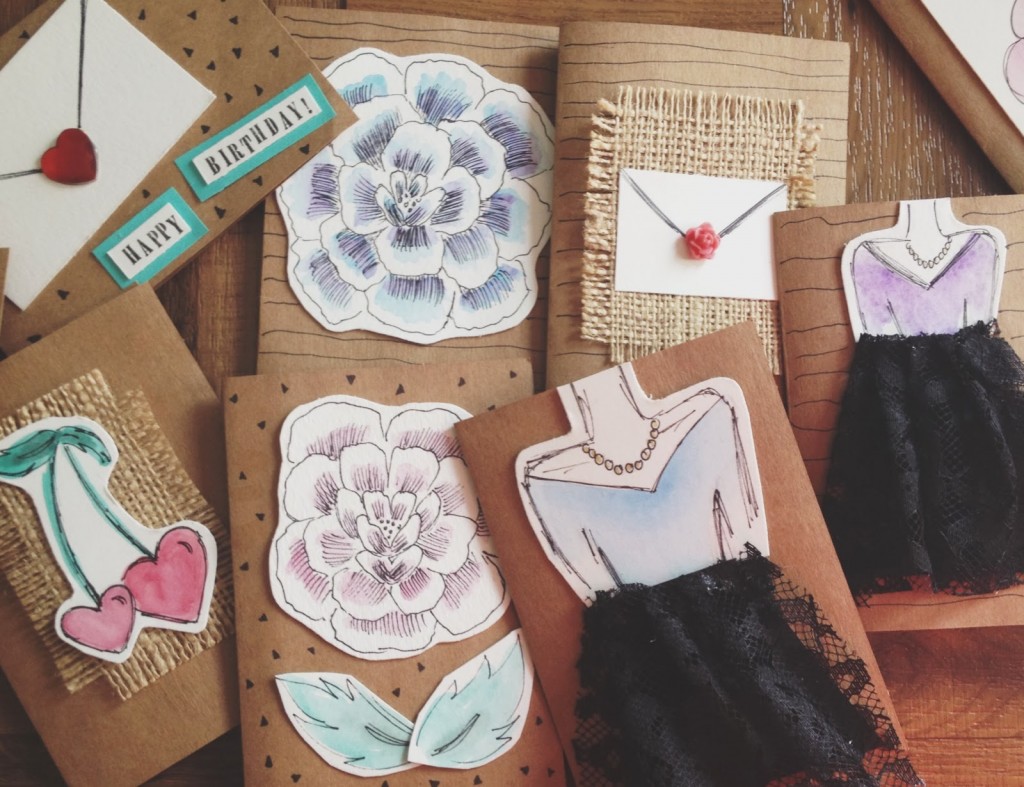 Yesterday, I completed yet another batch of 20 handmade greeting cards to send to the Elderly Nutrition Program. I'm especially loving this round…the lace skirts are fun and feminine, the cherry hearts have that rockabilly touch, and the watercolor flowers are some of my favorite things to draw.
If you haven't seen my past posts about these cards
: ENP includes donated greeting cards in meal packages through Meals on Wheels. Cards are also available for local underprivileged elders to pick up and gift to friends, family, etc. The only requirements for these handmade greeting cards are that they are elder/family friendly and Get Well or Birthday themed (or blank!). The cards don't have to be anything elaborate – just whatever your skills, time and resources allow. They will be appreciated by elders, nonetheless!
Want to donate some cards? Send as little or as many as you can to the following address:
Elderly Nutrition Program
40 N. East St., Suite C
Woodland, CA 95776
I've been in touch with the ENP and they are always so grateful for any and all greeting card donations. If you're overflowing in crafty odds n' ends, this is a perfect way to use up your supplies and give back.